This is a sponsored post written by me on behalf of Clif Bar & Company for IZEA. All opinions are 100% mine.
I feel like most people in this world naturally gravitate towards either cardio or strength training. I know for me, I'm 100% a cardio girl. I can happily go run for an hour – a la this photo…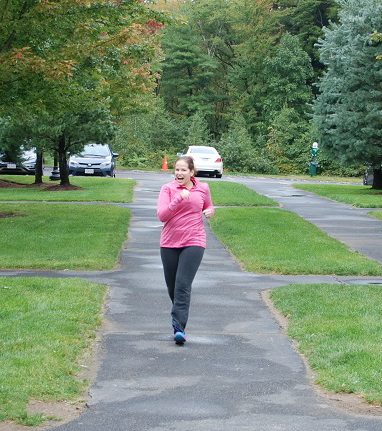 …But building up the motivation to lift weights or do some body weight exercises takes a little more effort.
Of course, I know that it's essential to include some strength training in my routine. The amount varies based on where in the season I am leading up to longer road races and triathlons. If it's the off-season, I typically plan on 2-3 days of strength training a week. During the competition phase of my season, that may drop down as low as one day a week (to give myself enough time for the endurance work).
One thing I'm trying to do more often right now is include short bursts of strength training throughout the day. The goal is to help me build more overall into my week. CLIF sent me this infographic developed by Bob Seebohar (a fellow sports dietitian, USAT elite triathlon coach, exercise physiologist and NSCA Certified Strength and Conditioning Specialist – woah!) and it came at the perfect time. It's got little tips to help you fit in your strength work each day and energize your body!
[Tweet "Check out these tips for fitting in more strength training and energizing your workouts! #feedyouradventure"]
I went ahead and implemented all these tips this week…
Did squats while refilling my water bottle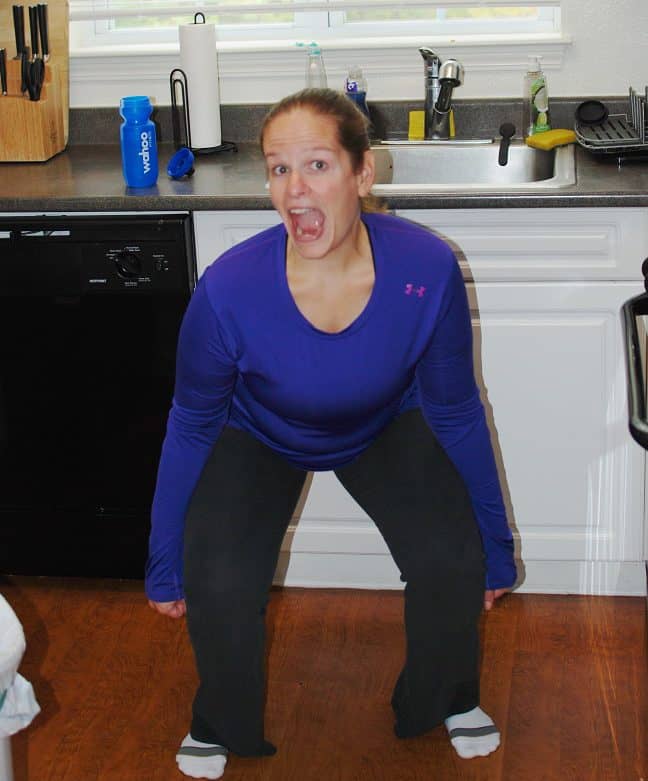 Set a daily push up goal (though I still do modified ones and am nowhere near 100 each day!)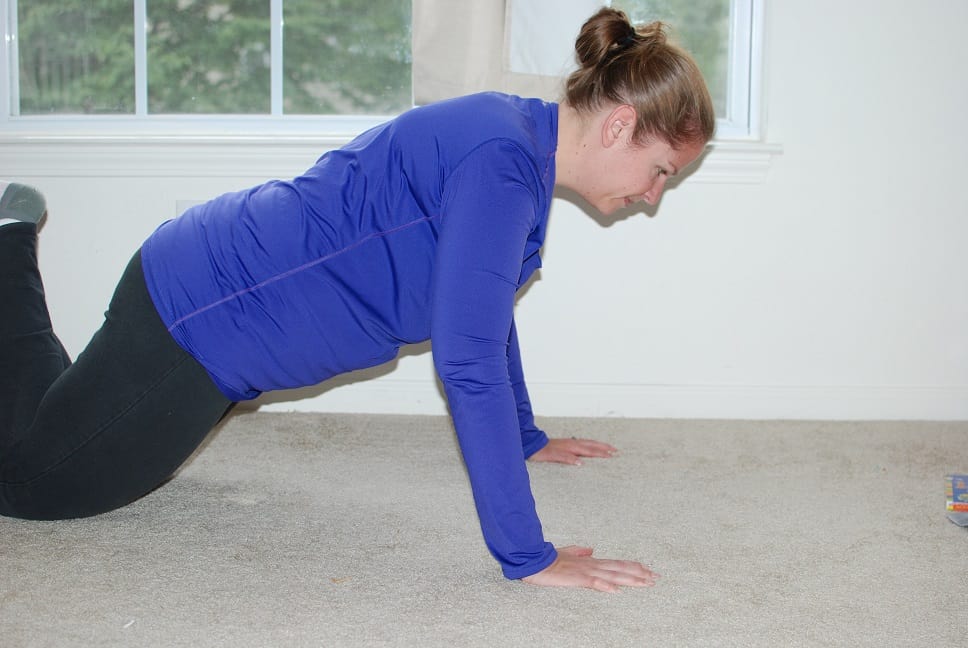 Stocked my gym bag with Clif organic energy food oatmeal for food on-the-go if I need to eat before my workout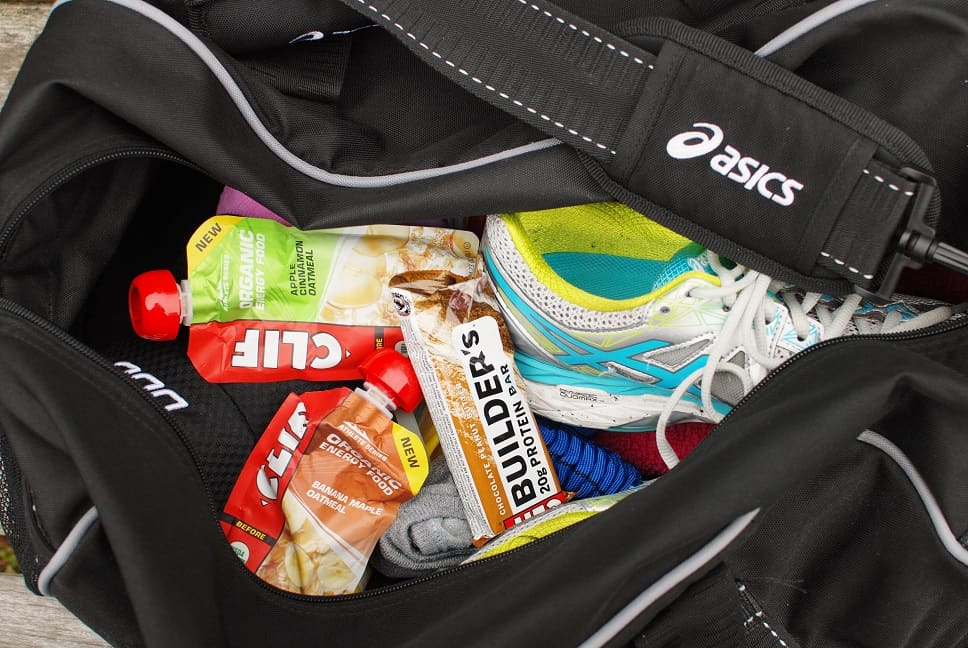 Incorporated strength training with some chair dips at the playground while watching my son

Did a reverse pyramid workout, including lunges! (why am I making such a strange face in this photo?!)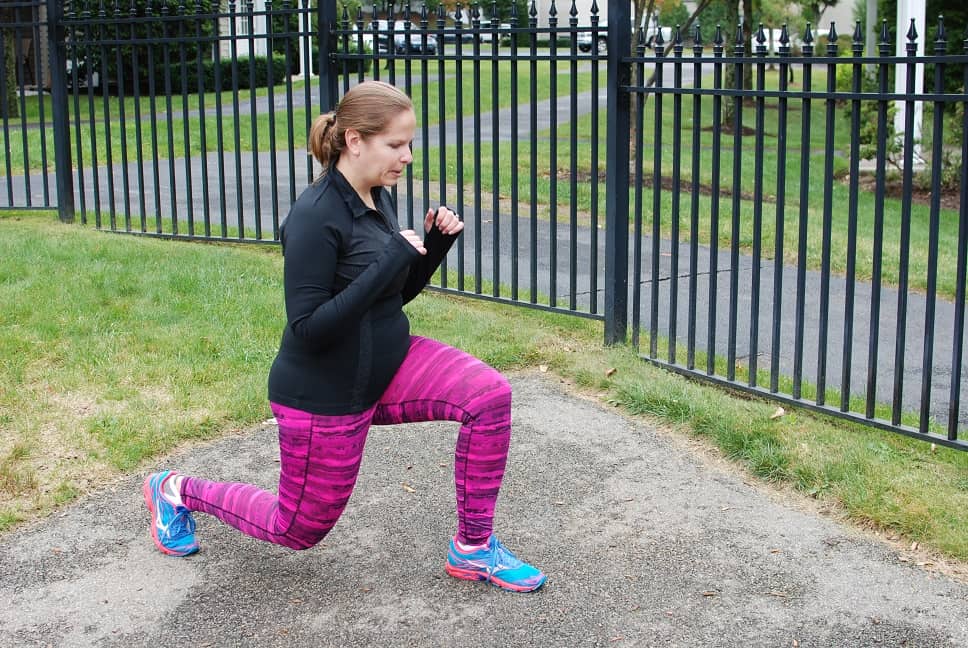 More gym time too
I'm also making it a priority to do some regular strength training sessions at the gym right now. The combination of mixing little mini sessions during the day plus some regular, heavy weight sessions will be great for me as I've admittedly neglected that for a little while now.
Tips for Pre and Post Exercise Nutrition
With either running or strength training, remembering to nourish your body correctly is key to maximizing your results. While you don't need to worry about eating before and after short little mini sessions a la my photos above, you do need to think about it for your longer workouts.
Pre Workout
Eating before either a strength training session or a longer run provides energy and allows you to keep your intensity up. Your pre-workout food options can be a number of choices that provide carbohydrate – think toast with a little peanut butter and sliced banana, a bowl of cereal with milk, or some homemade trail mix with cereal, pretzels & dried fruit.
Post workout
When it comes to post workout, you don't need recovery food after every single workout. I mean, after doing a few chair dips and lunges outside I'm not going to scarf down a meal. But if you are doing a tough strength training workout or a longer endurance workout (1.5-2+ hours), structure your meal plan so that you build in a way to refuel within 30-60 minutes. This maximizes muscle repair and recovery. You should include protein, and should also include some carbohydrate (less after a moderate strength session; more after intense HIIT or a long run/ride/brick). Think a turkey sandwich with a piece of fruit, some greek yogurt topped with berries, or a sweet potato topped with chicken and veggies.
What if you're busy and don't have time to cook?!
Now I'm all about these whole food options and they're always the first thing I'll suggest. But what about those times where you don't have time to make a meal from scratch before or after your workout? If you're running behind in the morning or rushing to the gym during a work break, I understand that having a pre-packaged option can be key. That's where CLIF products can be helpful.
Their organic energy food pre-workout pouches are great before early morning workouts, or to throw in my gym bag in case I need to eat on my way there later in the day. They're quick to eat, taste pretty good (though I'm not a huge fan texturally of oatmeal in general), and contain nutritious ingredients. Here's what you'll find in one of their new flavors, the Apple Cinnamon Oatmeal pouches:
Organic oatmeal, organic apple puree, organic apple juice concentrate, organic sunflower seed butter, organic quinoa, organic maple syrup, sea salt, organic cinnamon, citric acid.
See? Nothing crazy and out of the ordinary there – just nutritious ingredients to energize your body. It's similar to what you might use if you were making an apple cinnamon grain bowl at home. And they have a tasty new Banana Maple Oatmeal variety as well.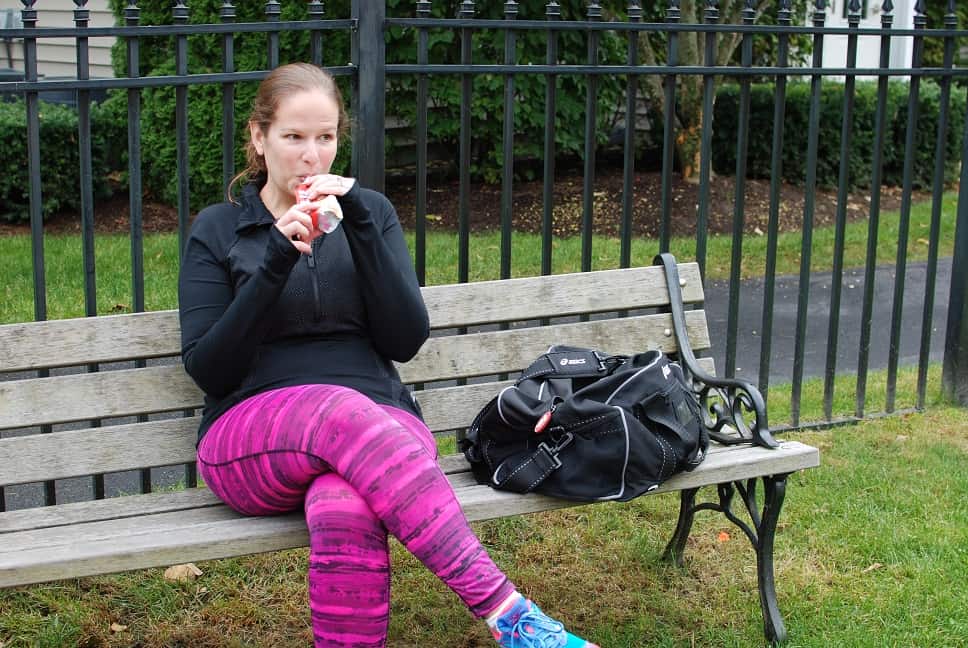 On the flip side, Clif Builder's Protein Bar is tasty for a post-workout treat. These contain 20 grams of soy protein and about 30 grams of carbohydrate – a good option for after a tough strength session. If you've just done a long run or ride, you can combine one of these bars with a piece of fruit to include additional recovery carbohydrates.
Your body optimally uses about 20-30 grams of protein at a time for muscle repair and recovery, so eating smaller amounts like this more frequently throughout the day will likely benefit your body more than having a giant portion of protein at one meal.
While I'm trying to incorporate more strength training in my routine, I'll be keeping these bars in my bag as an back-up option to my normal whole food recovery meals – perfect if I'm running errands right after the gym.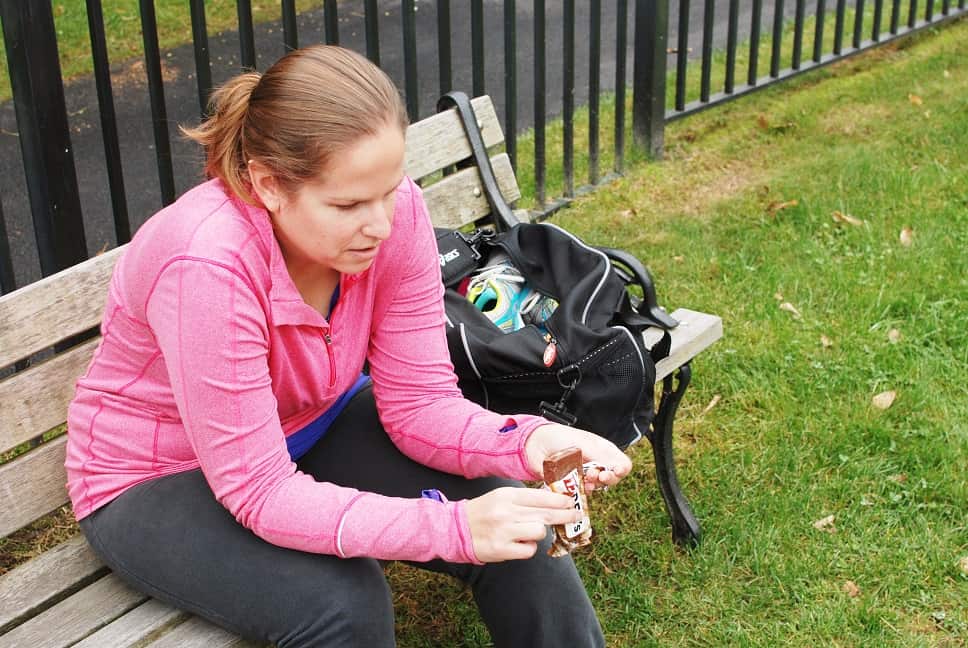 If you want to find out more about Clif's organic energy food or builder's bars, or order some now, you can visit the website for each of the products: Apple Cinnamon Oatmeal, Banana Maple Oatmeal, and Clif Builder's Protein Bar.
Share with me: Do you naturally gravitate towards cardio or strength training? How do you like to fit strength training into your routine? What are your favorite pre and post workout foods? Have you ever tried these Clif pouches or bars?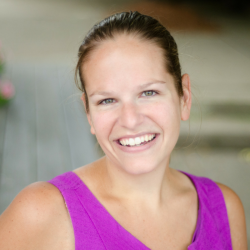 Latest posts by Chrissy Carroll
(see all)