Breakfast is almost always part of starting the day, yet it's often overlooked or rushed through. Why not kick off the morning with a delicious (and often nutritious!) meal full of your favorite fish – salmon! This versatile fish can be cooked in many different ways you're sure to enjoy (in addition to the standby classic of bagels and lox). Let's take a look at 13 tasty salmon breakfast recipes, from savory scrambles to tangy toast.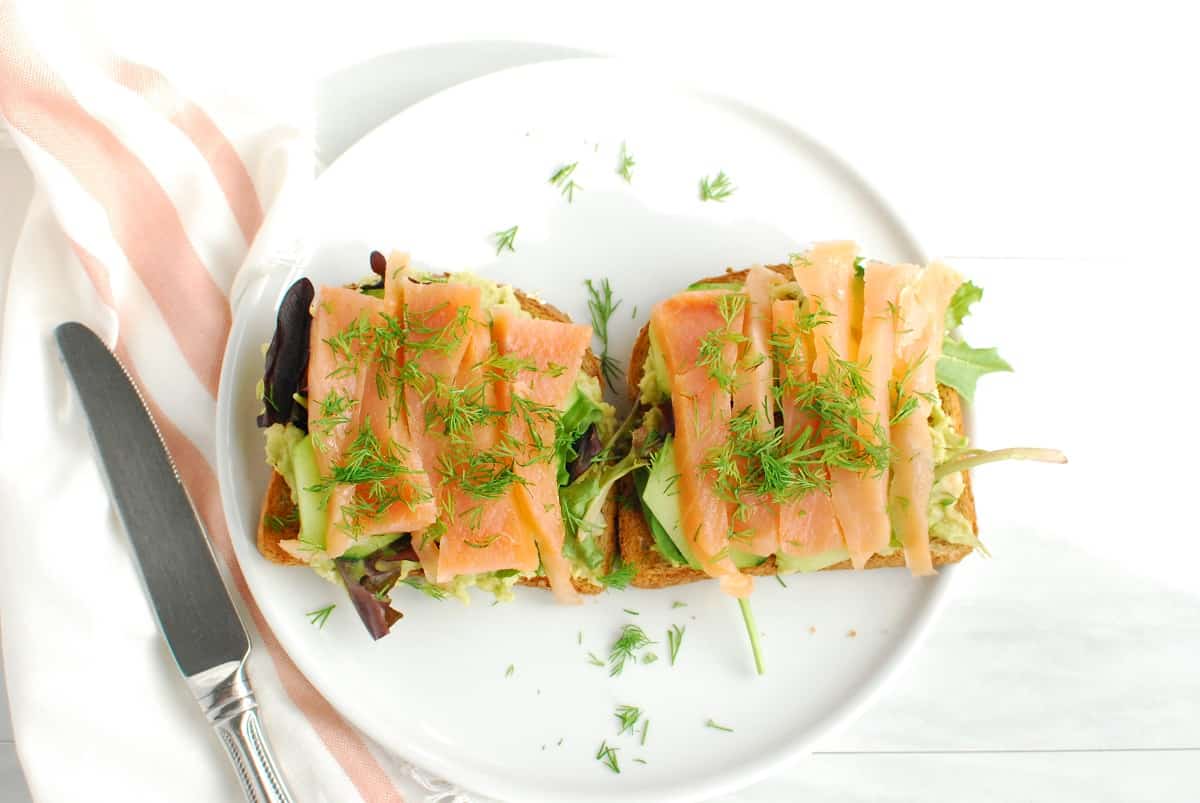 Love a no-cook breakfast? Aside from toasting the bread, there is no cooking involved in this tasty toast recipe. You'll layer a hearty bread with an avocado and white bean mash, then fresh greens and cucumber, all topped off with smoked salmon and dill.
Not only is it delicious, but this breakfast is packed with protein, healthy fats, and fiber. It'll keep you full and energized all morning long!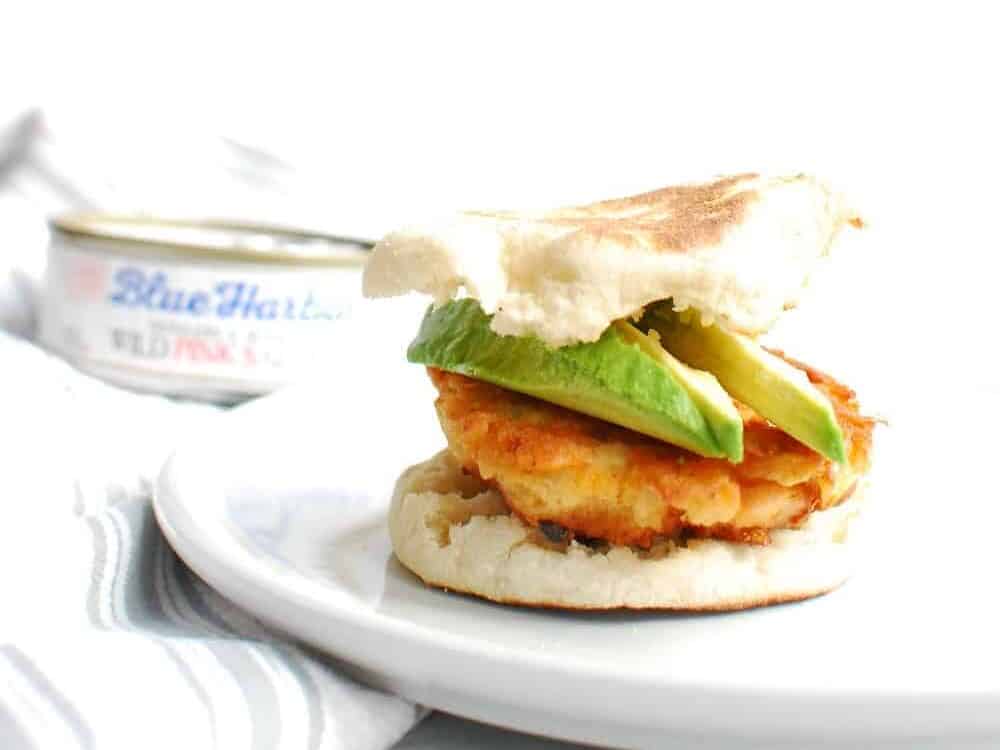 With just eight ingredients, this savory salmon breakfast sandwich is easy to make and tastes great. You'll start by making a simple salmon patty using canned salmon, seasonings, and buttery crackers. Then load it up on an English muffin and top it with avocado. Yum!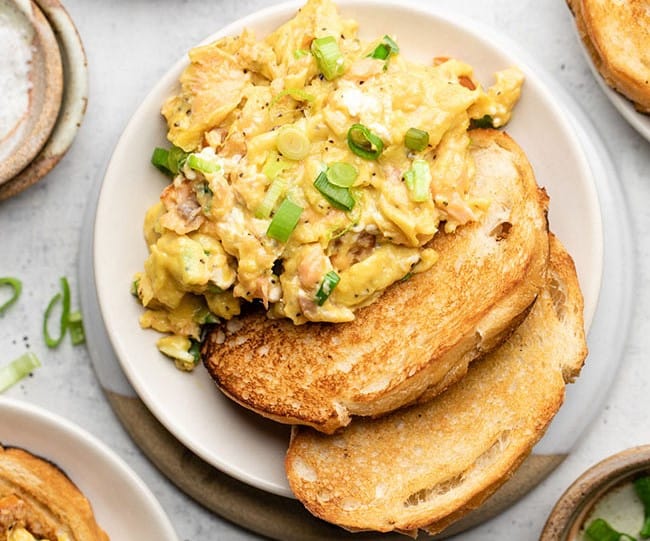 The classic morning favorite, scrambled eggs, gets a flavor boost with the addition of smoked salmon. A little cream cheese and green onions add extra depth to this recipe. Serve it up on toast or wrap it in tortillas for an easy, delicious breakfast.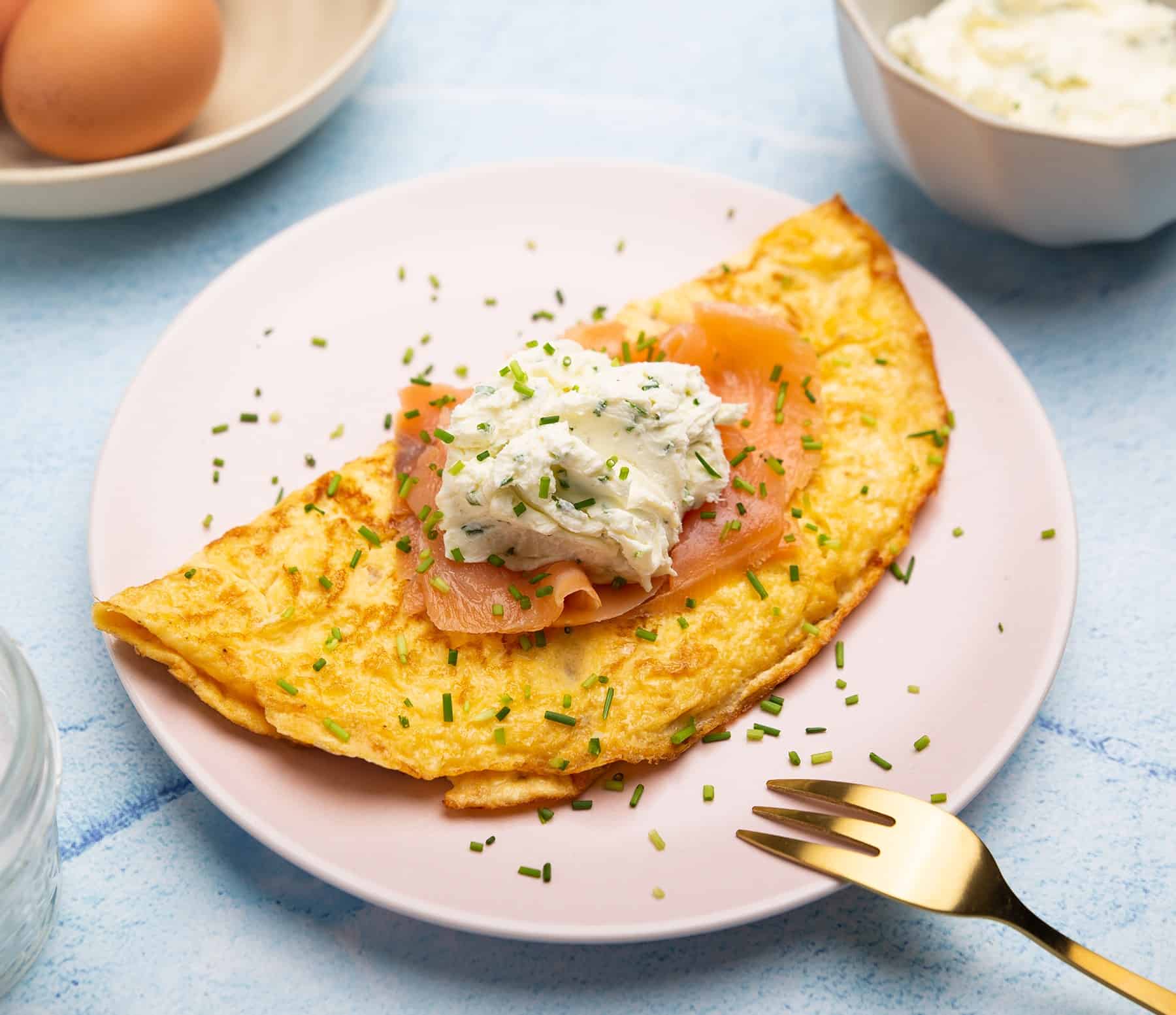 Similar to the recipe above, but these eggs are in omelet form and with chives instead of green onions! This recipe only uses a couple of ingredients and is ready to serve before you know it! If you love savory breakfasts, be sure to give this fluffy and creamy omelet a try.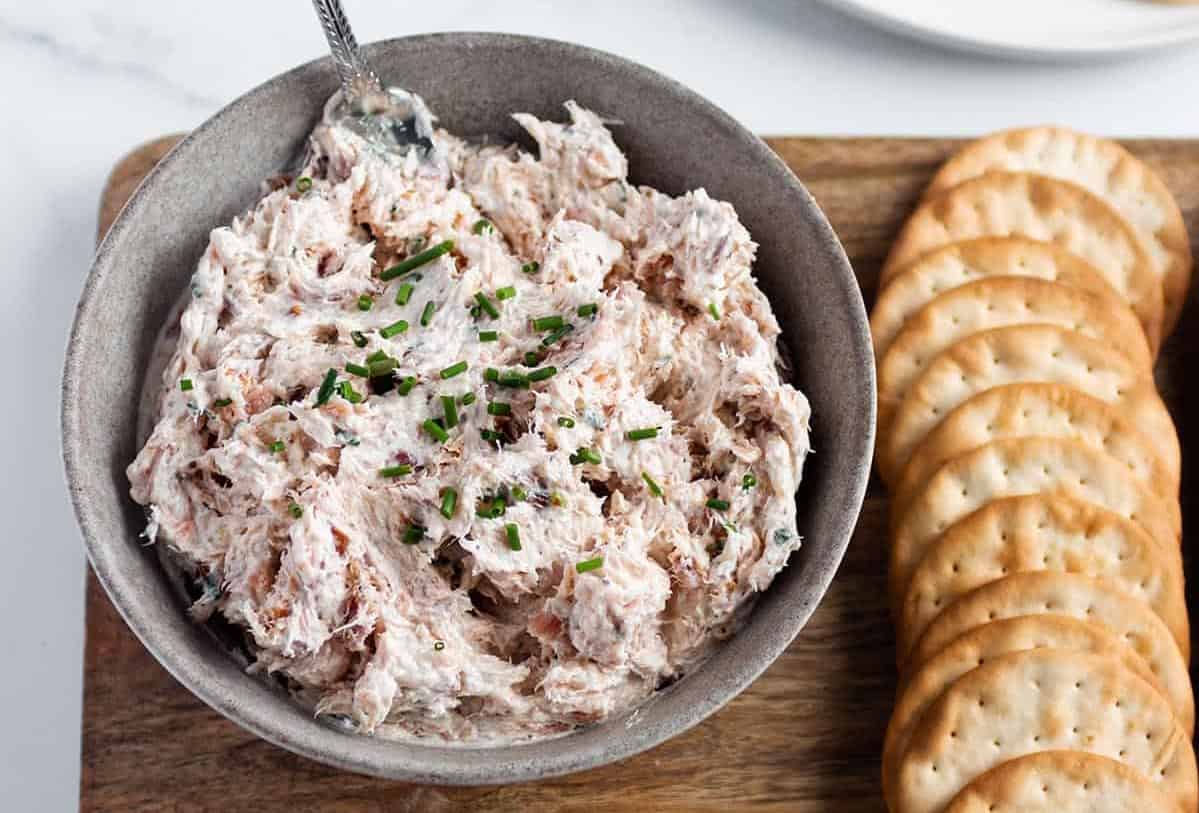 Think smoked salmon dip is just for snacking? No way! Spread this smoked salmon cream cheese mixture on your morning bagel or toast. Its creamy and packed with flavor – plus the addition of smoked salmon to the cream cheese mixture means more protein in your breakfast.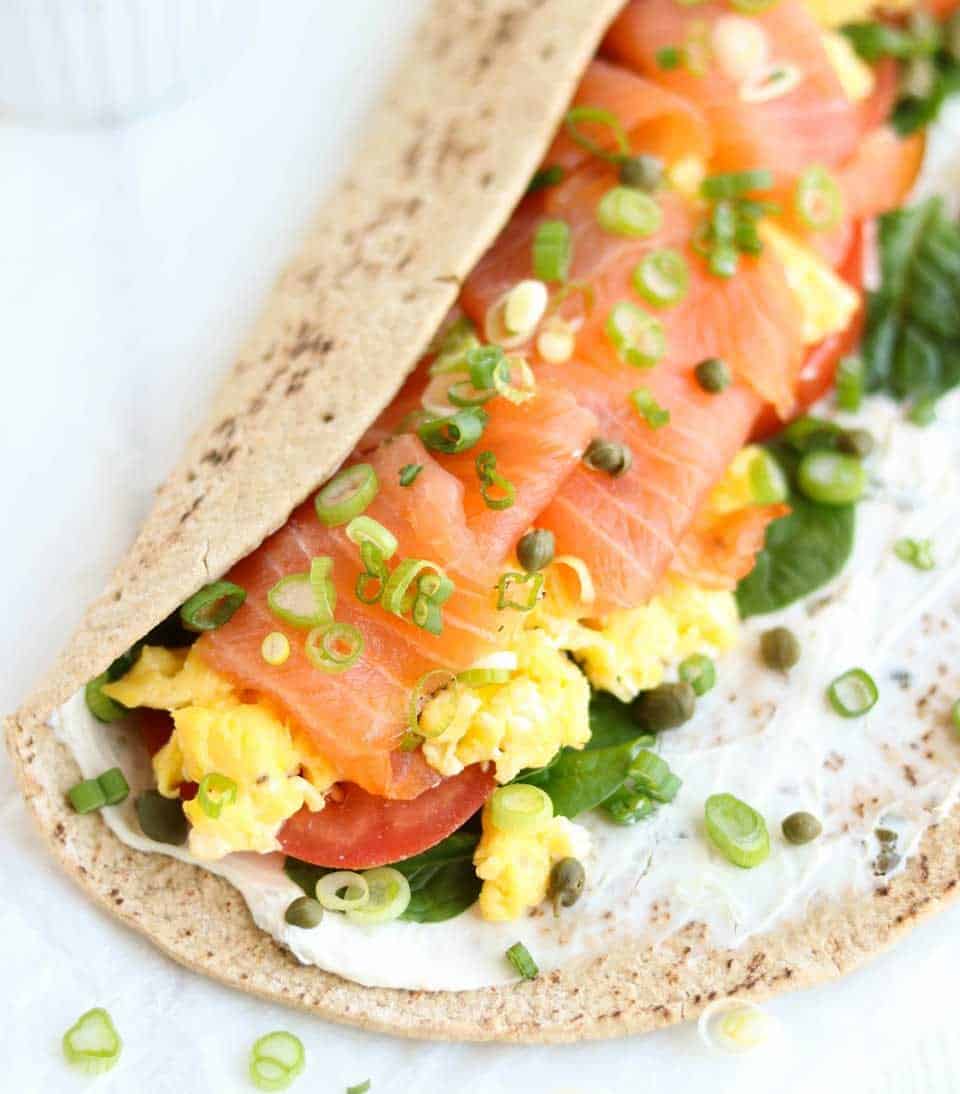 Warm, fluffy scrambled eggs and indulgent smoked salmon team up with velvety cream cheese and lively, fresh vegetables to offer big nutrition in a delicious, crave-able wrap! And it all comes together in just minutes.
(I've also made this with canned salmon in a pinch and adding a few drops of liquid smoke. I know it's not the same, but it's a great option if that's all you've got on hand!)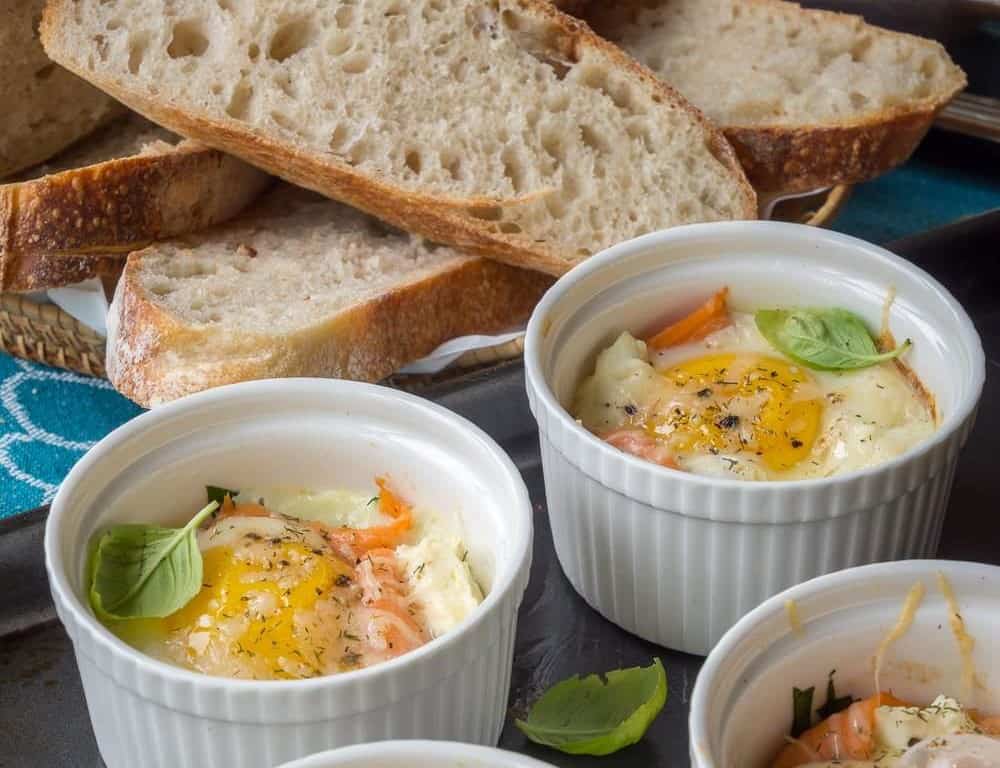 Individually portioned French baked eggs in ramekins are the best way to feed a crowd with style! Baked with spinach and smoked salmon, this breakfast dish is extremely easy to make, but elegant enough for special occasions.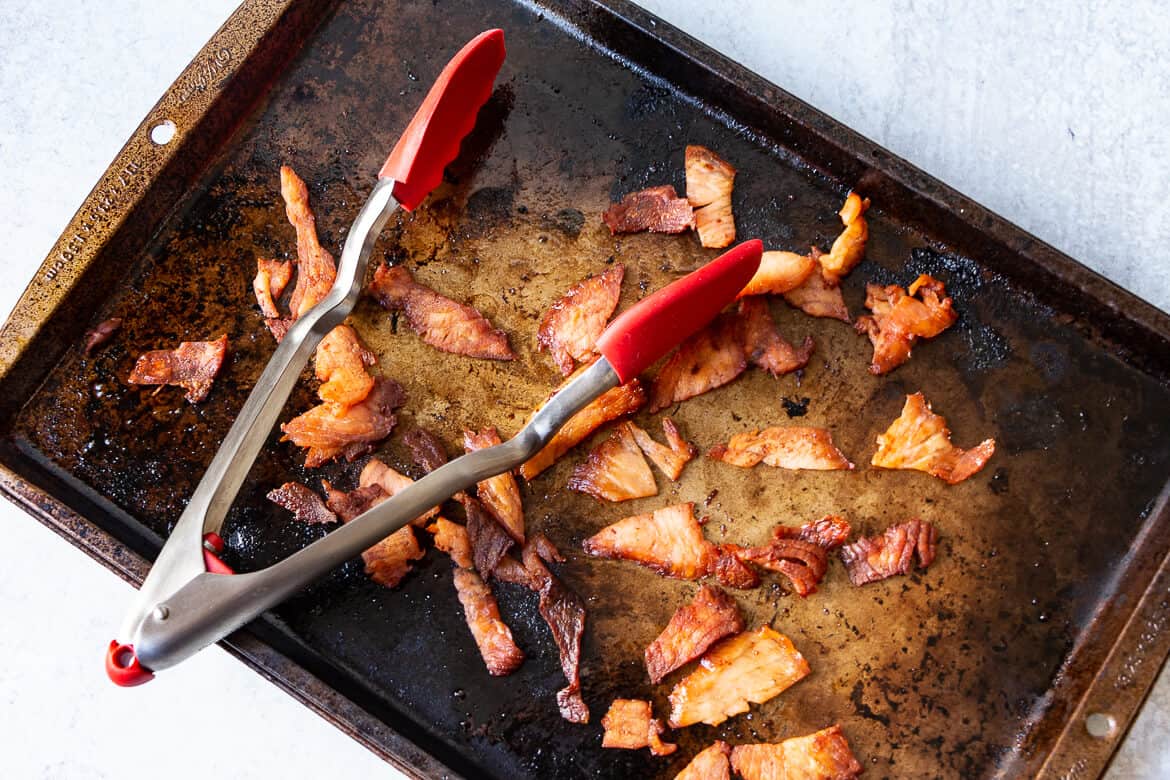 This fun play on "bacon" recipe uses just two ingredients: salmon and cooking spray. Prepare as directed, bake in the oven, and you've got a delicious breakfast side that's full of protein and flavor! This is a great option for anyone that doesn't eat pork but would love a salty and savory side dish.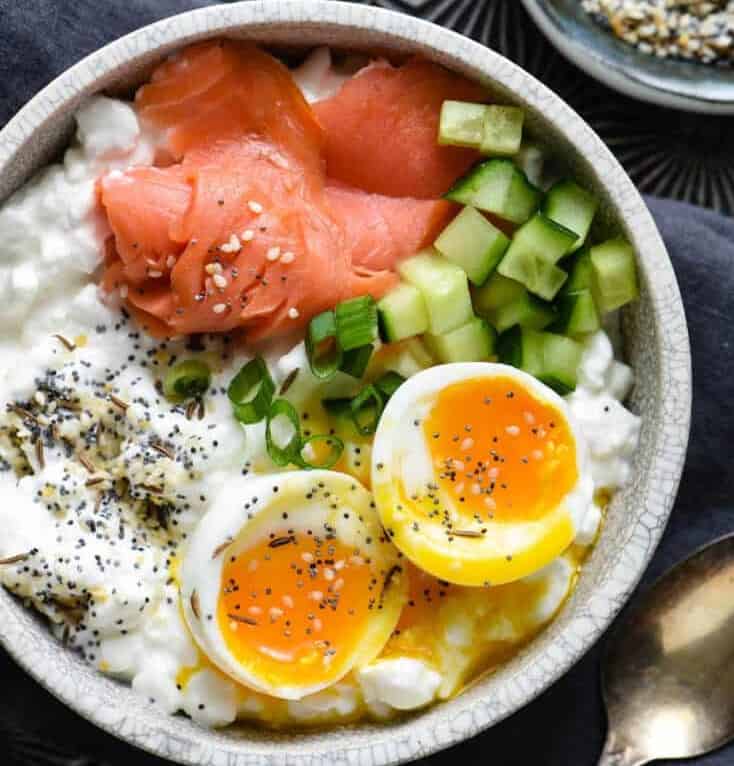 Talk about a protein- and power-packed breakfast! Cottage cheese, smoked salmon, egg, and a couple other ingredients come together in a unique savory breakfast bowl. With just six total ingredients, this is easy to whip up quickly.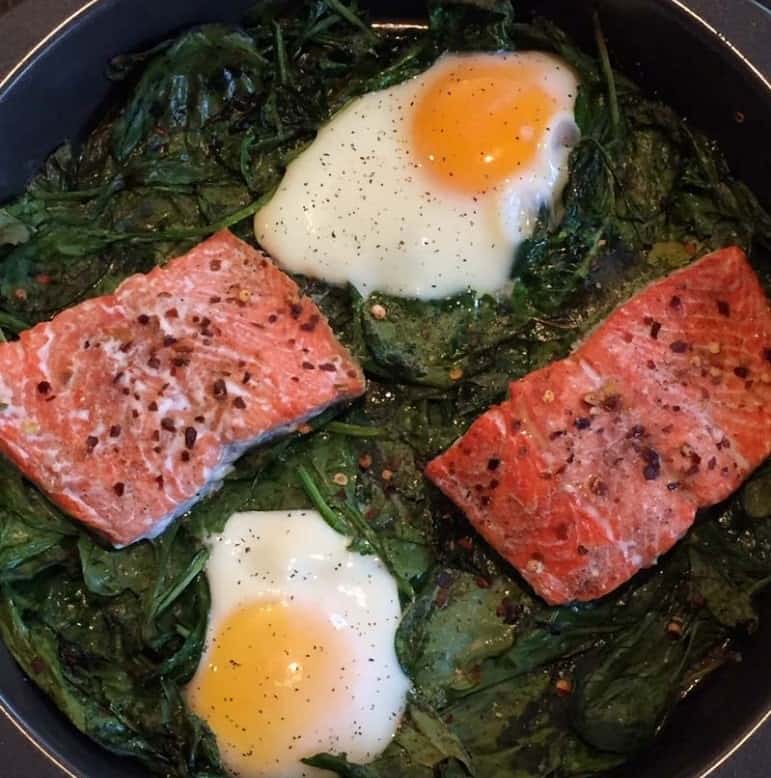 Start your morning with a one-dish meal with lots of leafy greens. This simple recipe calls for fresh salmon, spinach, eggs, olive oil, and seasonings. Bake it up and enjoy as-is, or (if you want to add some carbs to the dish) with some breakfast potatoes on the side.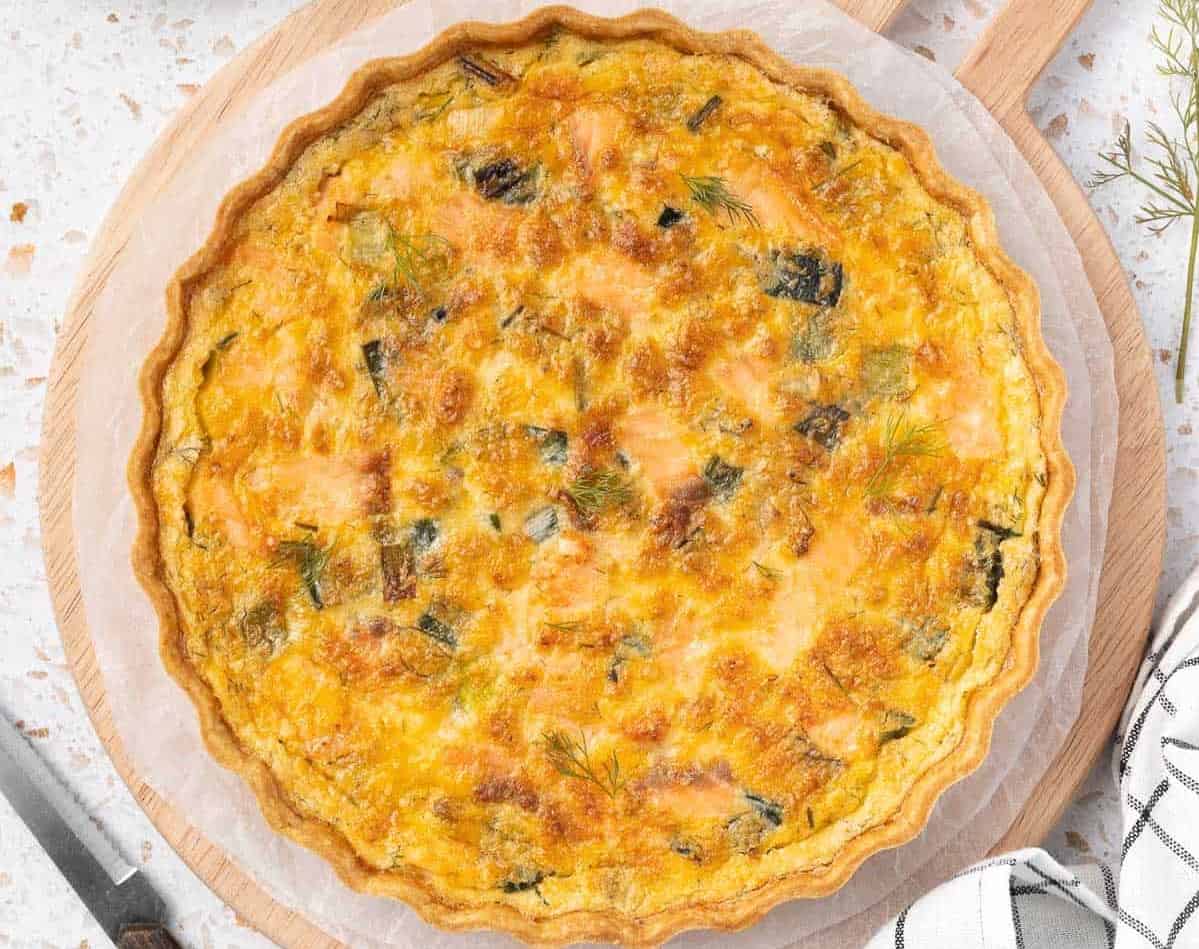 Flaky and delicious, this quiche is a great way to enjoy smoked salmon in the morning. It's filled with eggs, leeks, dill, and smoked salmon (of course!). Perfect for a weekend brunch.
This recipe calls for heavy cream, but you can also use milk if you don't mind a lighter texture and less "richness" to the filling.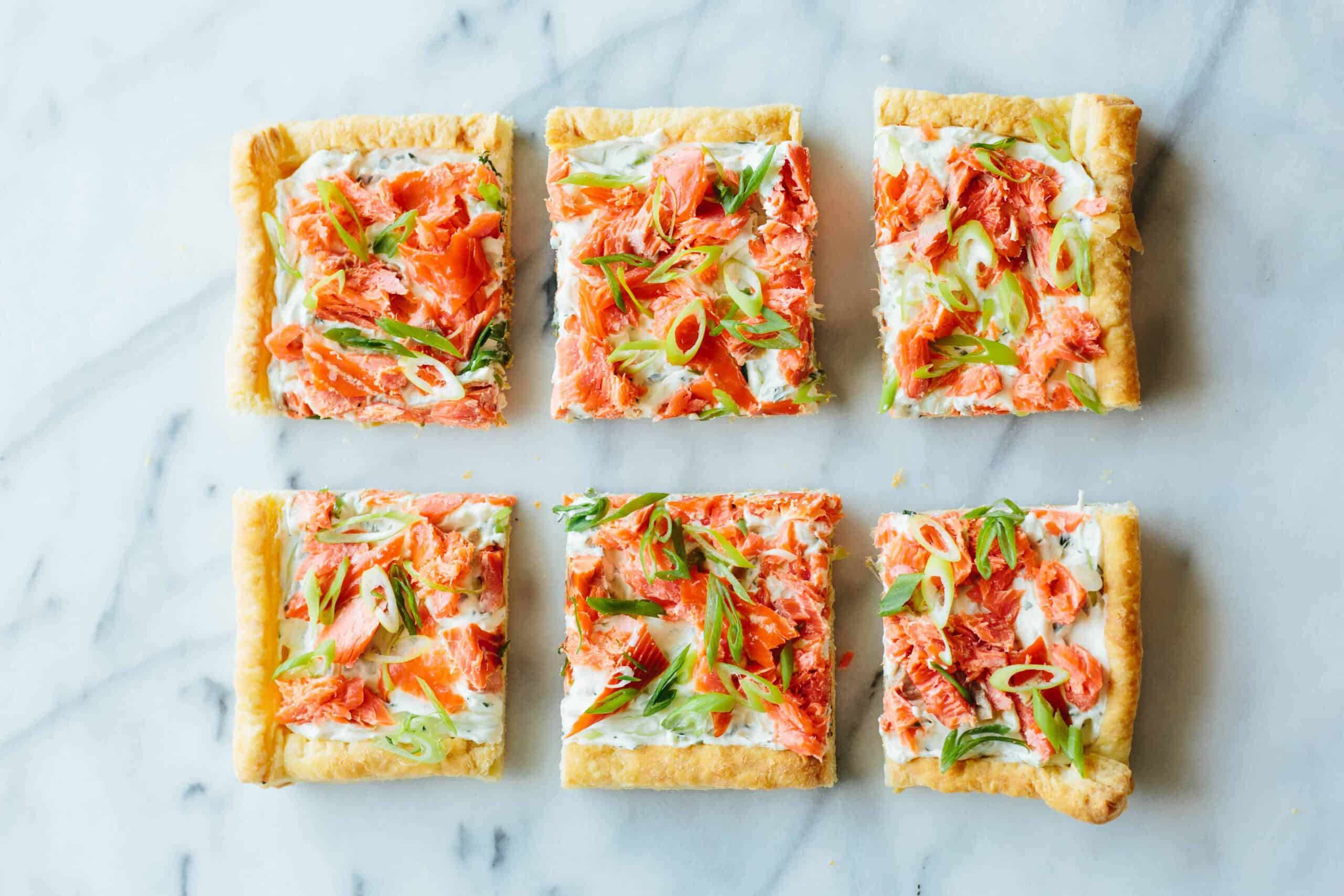 This Easy Smoked Salmon Puff Pastry Tart is a delicious appetizer or brunch recipe made with buttery, flaky puff pastry and salty smoked salmon. Doesn't a puff pastry just look so beautiful? I love the idea of making this for a brunch with girlfriends or a special family breakfast.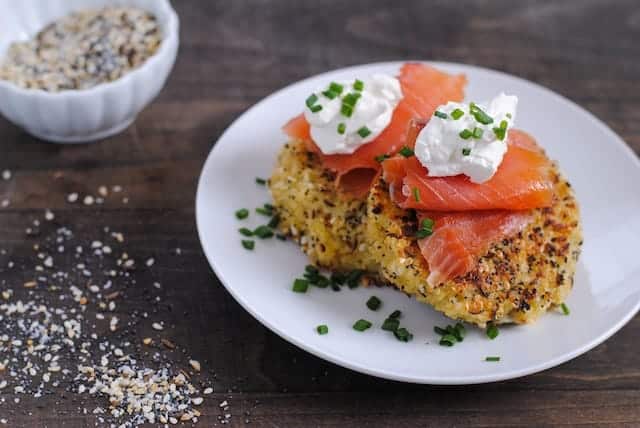 Quinoa at breakfast is a great way to mix up your morning routine (we use it in my cranberry apple breakfast quinoa). But quinoa and salmon together?! What a great combo.
These easy-to-make quinoa cakes are topped off with smoked salmon and crème fraîche, and taste great.
The Bottom Line
With these 13 tasty meals, you can start your morning off with a hearty and delectable salmon-based breakfast. Salmon is a great source of healthy omega-3 fatty acids, making it a nutritious addition to your morning meal. Give one of these salmon breakfast recipes a try today!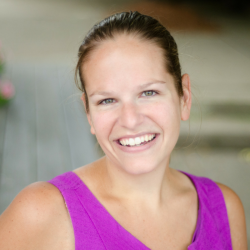 Latest posts by Chrissy Carroll
(see all)