Salads are one of those things that I tend to go in cycles with – some months, I'm really all about them and will eat one every chance I get for lunch or dinner. Other months, I'm not feeling them as much and go more towards the crockpot or casserole type dishes.
I think a lot of the reason I have those 'off months' is because I like a lot of variety in my meals, and sometimes salads just feel like the same thing over and over again. Which is why I'm really trying to think of new delicious combinations to use. A few of my go-to salad recipe favorites are:
Romaine topped with grilled chicken, sun dried tomatoes, avocado, and crushed tortilla chips
Baby spinach with grilled chicken, strawberries and pecans
Spring mix topped with sliced steak, pineapple, and walnuts
Baby kale topped with chicken, golden raisins, avocado, and celery
I was out at a restaurant one day and noticed a salmon salad on the menu and thought – "hmmm, that's something I haven't tried yet." So of course, I had it at the restaurant and then tried to recreate it in my own way at home. Since then, I've made this at least 10 times. I just love it!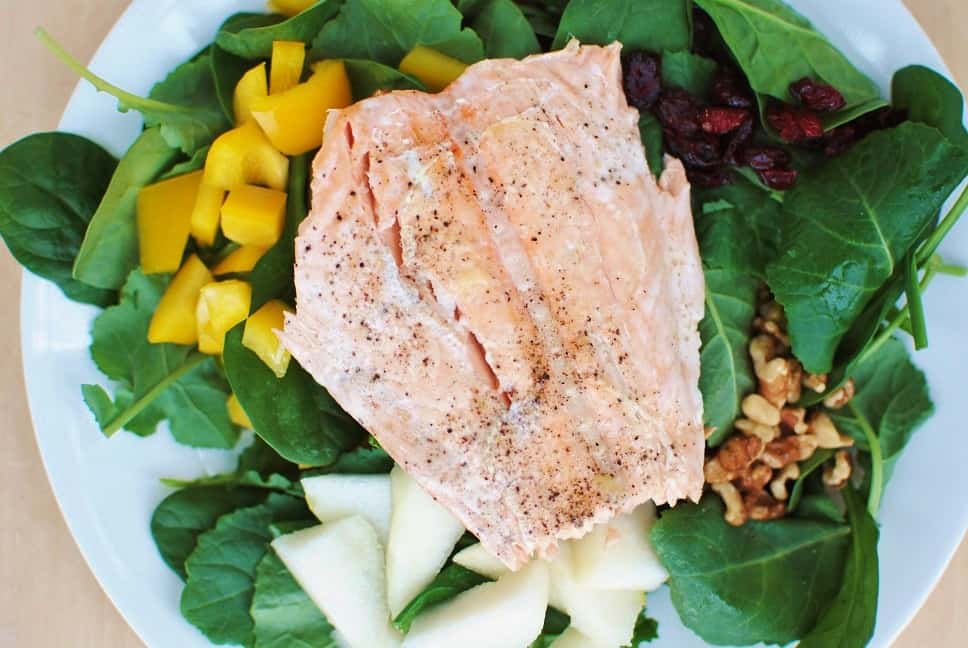 This salmon salad includes a nice fresh piece of fish that's baked in the oven with a little olive oil, lemon, and seasonings. You'll pop that over a bed of greens – whatever you like will work; I've used baby spinach here – and then add some chopped bell peppers, crushed walnuts, dried cranberries and sliced pears. Top it all off with my homemade creamy citrus dressing or your favorite dressing and you're good to go!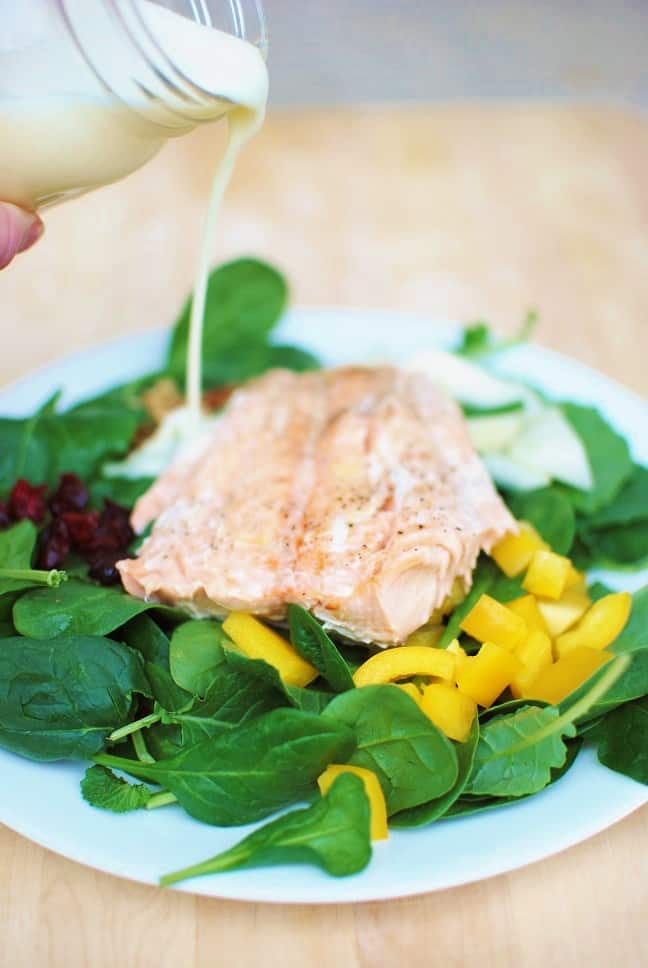 I really like this dish because it's easy to throw together and packed with nutrients. Think omega-3s in the fish and walnuts, Vitamin C in the bell pepper, fiber in the pear, and Vitamin A in that baby spinach. It's really such a delish, well-rounded meal.
Give the recipe below a try and let me know how you like it. Feel free to play around with the portions a bit, or substitute ingredients as needed. (No walnut? Try pecans! No cranberries? What about golden raisins! Etc etc)
Salmon Salad with Pears and Walnuts
2016-05-09 18:41:58
Ingredients
1 pound of salmon fillets (preferably wild caught – you can buy one big one to portion out or 4 small ones)
1 tbsp olive oil
Juice from 1 lemon
Salt & pepper (to taste)
8 cups of baby spinach (about one 10-ounce package)
2 yellow bell peppers, chopped
2 pears, sliced
1 cup of dried cranberries
1/2 cup of chopped walnuts
Instructions
Preheat oven to 400 degrees. Put salmon on tinfoil and drizzle with olive oil and lemon juice. Sprinkle with salt and pepper to taste (I typically just use a little black pepper and that's it). Create a pouch with the tinfoil and place salmon in the oven. Bake for approximately 20-30 minutes, or until fish is cooked through and flakes easily.
Meanwhile, prepare plates with baby spinach and top with chopped bell peppers, sliced pears, dried cranberries (1/4 cup per plate) and chopped walnuts (1/8 cup per plate).
Top salad with salmon fillet. Add creamy citrus dressing or another dressing of your choice.
Notes
Nutrition analysis (approximate without any dressing): 472 calories, 21 g fat, 50 g carbohydrate, 8 g fiber, 28 g protein; Vitamin A: 118%, Vitamin C: 332%, Calcium: 11%, Iron: 21%
Snacking in Sneakers https://www.snackinginsneakers.com/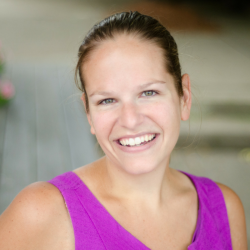 Chrissy Carroll is a Registered Dietitian and USAT Level I Triathlon Coach. She specializes in sharing nutrition and fitness tips, as well as recipes, for runners, triathletes, and active women.Chrissy holds a Bachelor's Degree in Nutrition, a Masters Degree in Public Health, and is also an ACSM Certified Personal Trainer.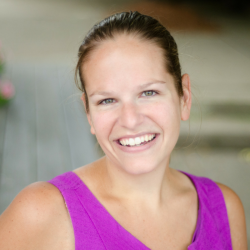 Latest posts by Chrissy Carroll (see all)