Zoodles – aka zucchini noodles – are one of my favorite ingredients to experiment with in the kitchen. They're so versatile! Spiralized zucchini recipes can be made hot or cold, and can be used in cuisines from Italian to Thai to American comfort food.
Plus, they have far fewer calories than traditional noodles, lending to lower calorie dishes that still taste great.
Don't get me wrong, I love including pasta in my diet somewhat regularly. But if I can use zoodles (or spiralized sweet potatoes or beets, or spaghetti squash) to help boost the veggie content, lower the calories, and make a more filling meal? I'm all about mixing in those substitutions.
For all you athletes, these kind of veggie-rich, filling spiralized zucchini recipes can help combat that training hunger. You know what I'm talking about – where you constantly feel hungry despite having eating about a billion things already that day? Yea, that. These high-volume recipes can help you feel like you're eating a ton (without overdoing it).
I reached out to some of my favorite dietitians and food bloggers to round up some healthy, tasty spiralized zucchini recipes to help inspire you all to use this more in your kitchen. I hope you'll work your way through this list, and let me know your favorites in the comments!
20 Incredible Spiralized Zucchini Recipes
This recipe features simple ingredients, but the Creole seasoning and garlic really makes the dish shine. It's perfect for a quick, easy dinner!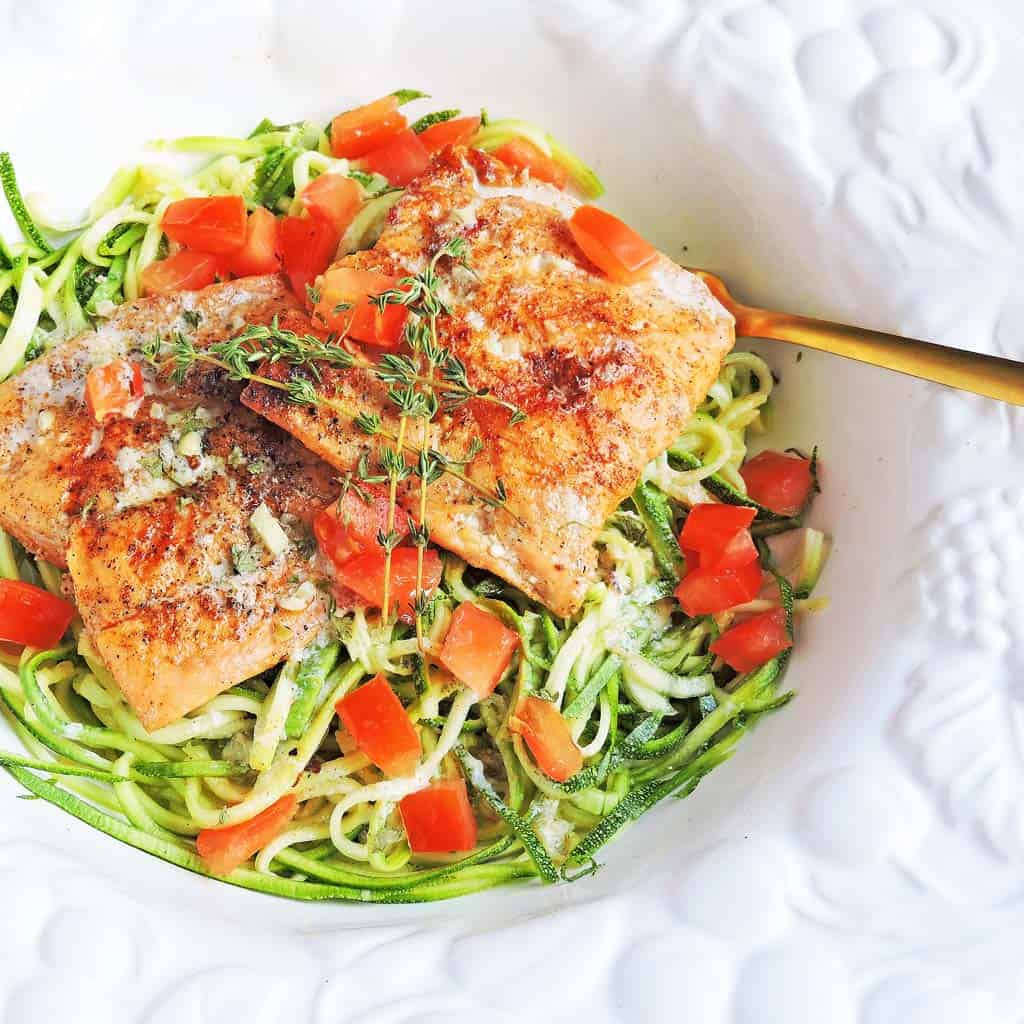 Is there anything better than a big plate of cheesy comfort food? Um, how about a big plate that will only run you 300 calories thanks to using zoodles instead of macaroni!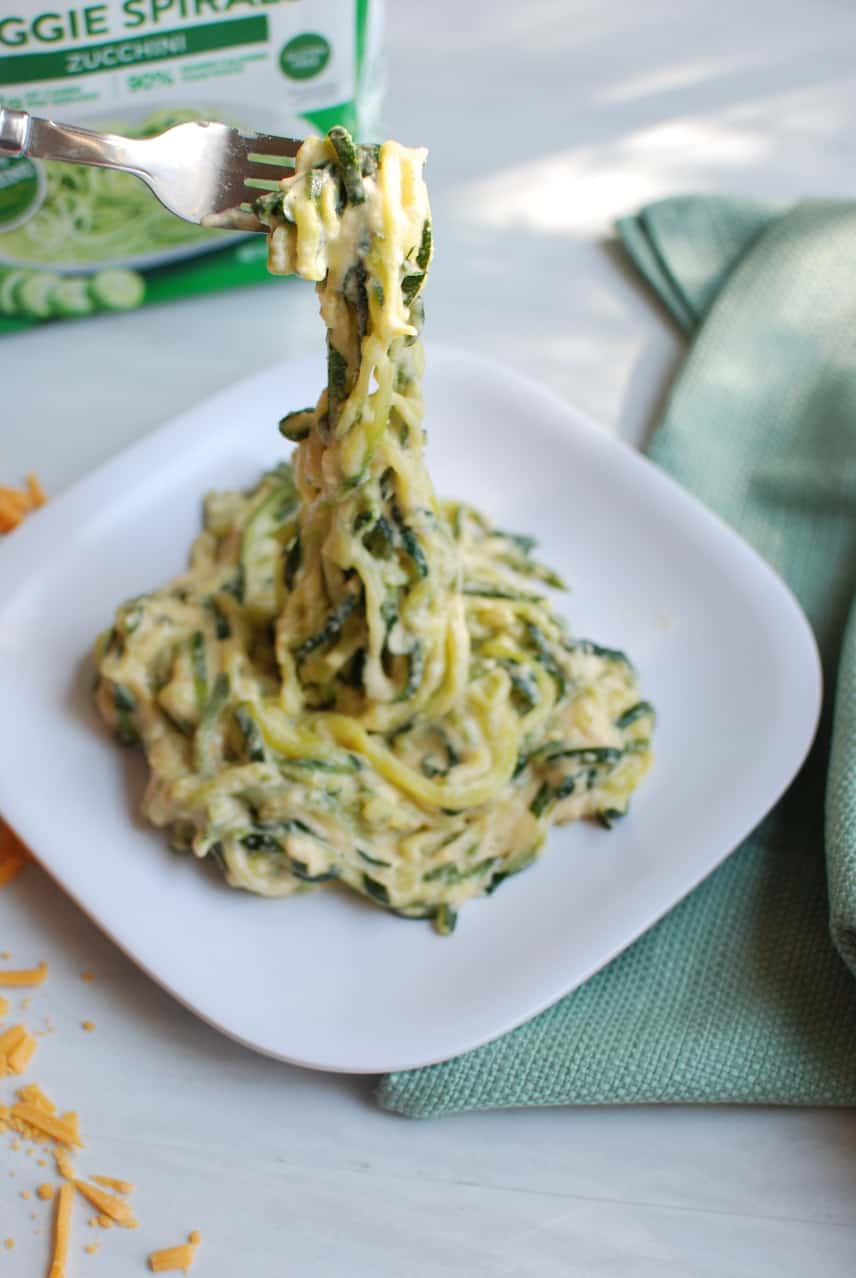 Is there anything in life that is not made better with sriracha?! This dish is super easy to make and tastes great.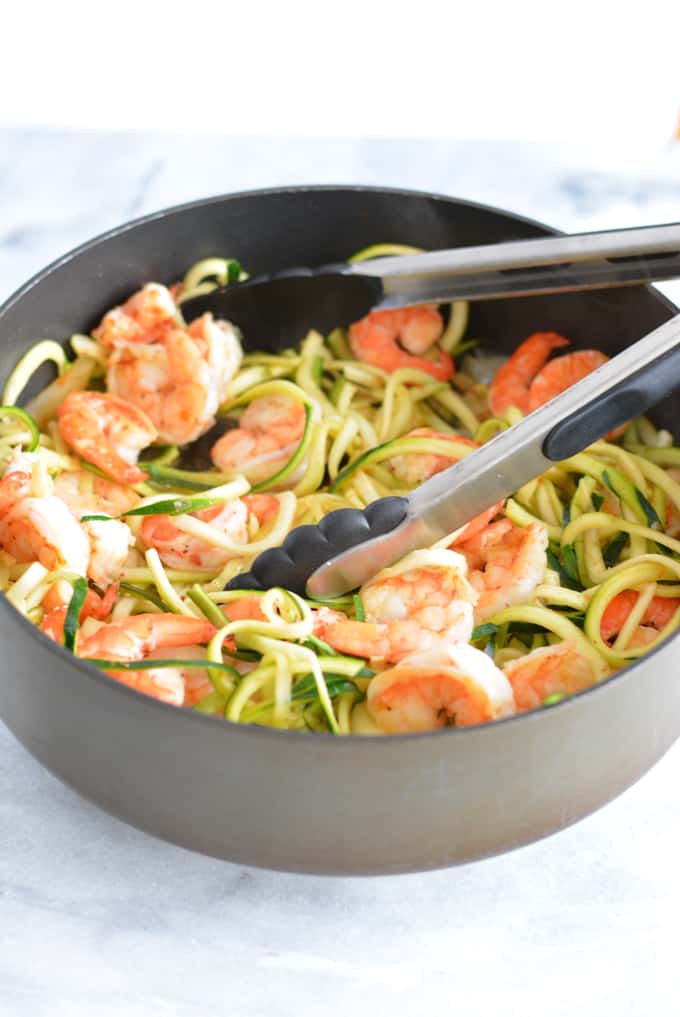 This recipe is wonderful as it's jam-packed with veggies. You're getting zucchini, asparagus, and tomatoes – all coated in a spinach pesto.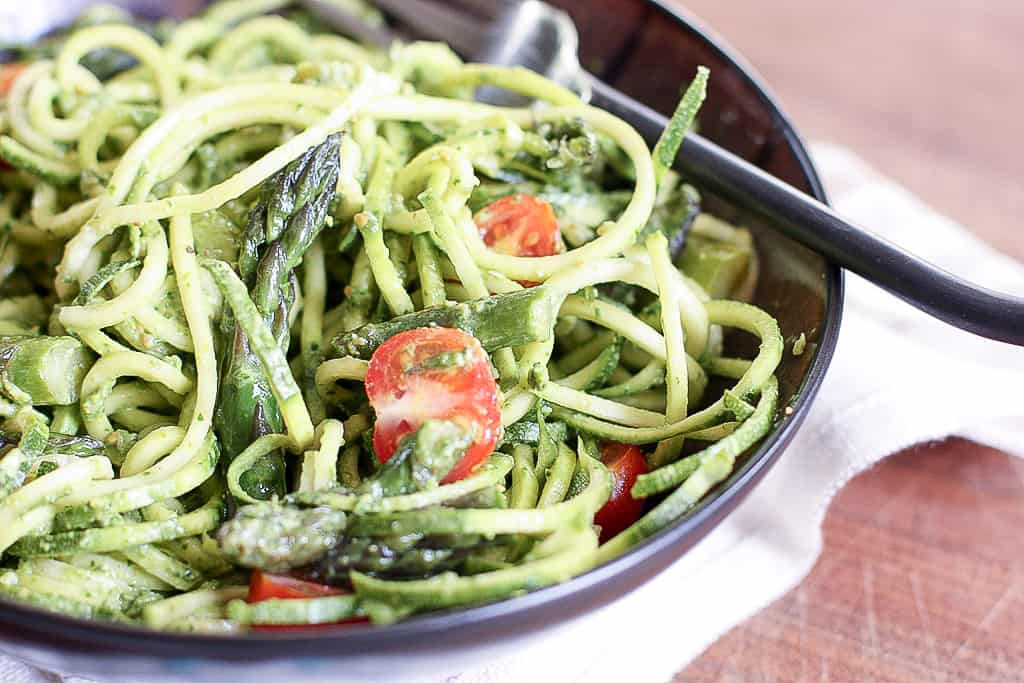 This is just a big 'ol amazing salad that's chock full of veggies, tossed with an Italian dressing and Cajun seasoning. Um, yes please.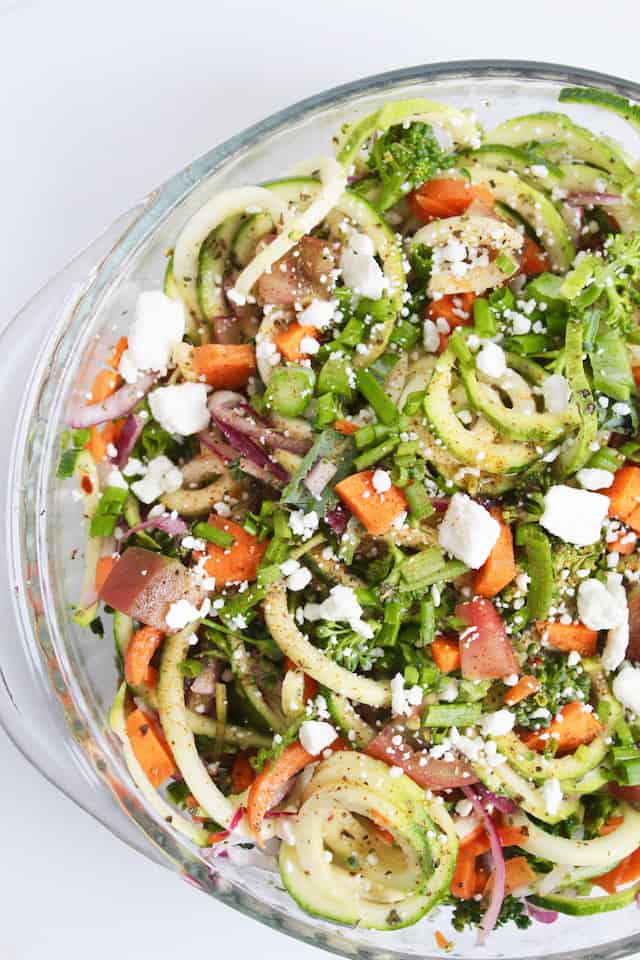 I feel like poke bowls are the up and coming food trend – am I right?! You'll feel like you're enjoying a taste of Hawaii right in your own home.
I've been looking for more sheet pan recipes to try, so I love that this spiralized zucchini noodle recipe is all made on one pan! Just pop it in the oven for 8 minutes and you're done – how easy is that?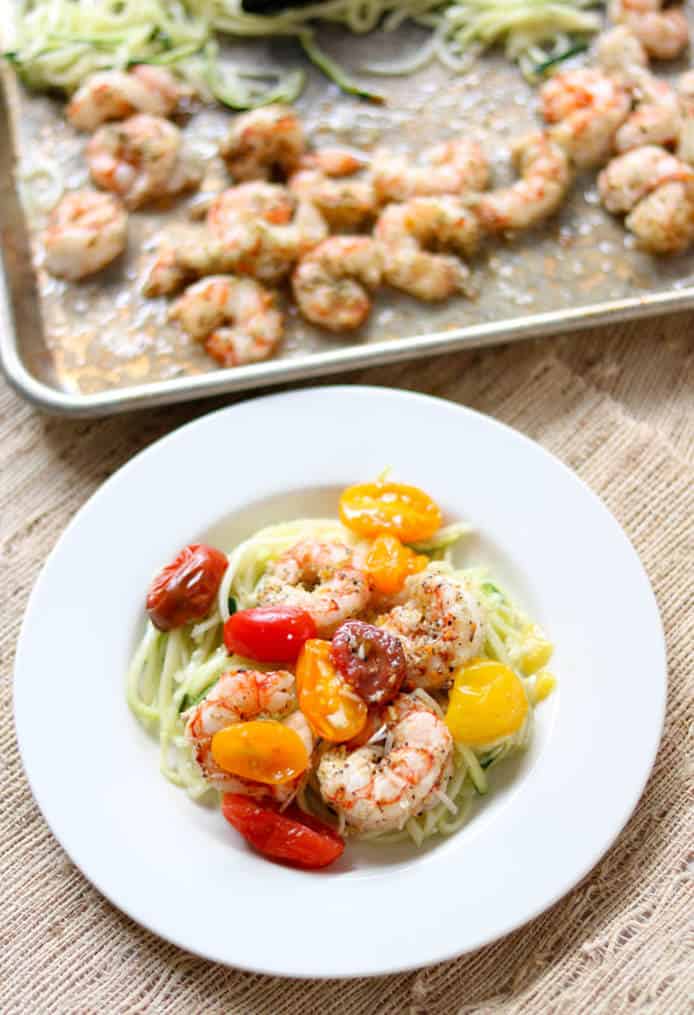 If you're craving spaghetti Bolognese, here's a healthier version for you. It features zoodles rather than noodles and a ground turkey based sauce.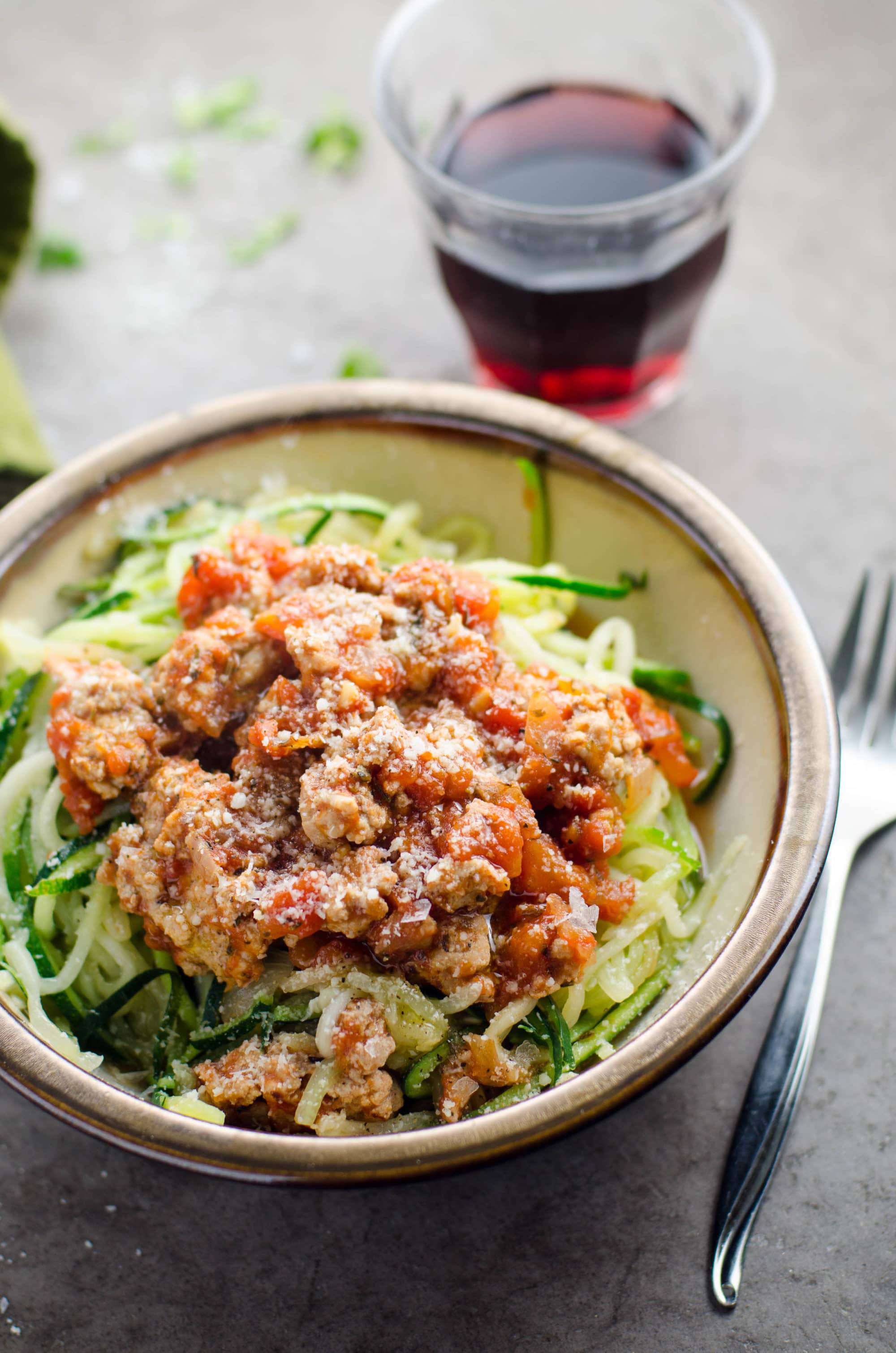 How incredibly gorgeous is that bowl of veggies right there?! I love that this one of these spiralized zucchini recipes features other spring produce like asparagus and snow peas.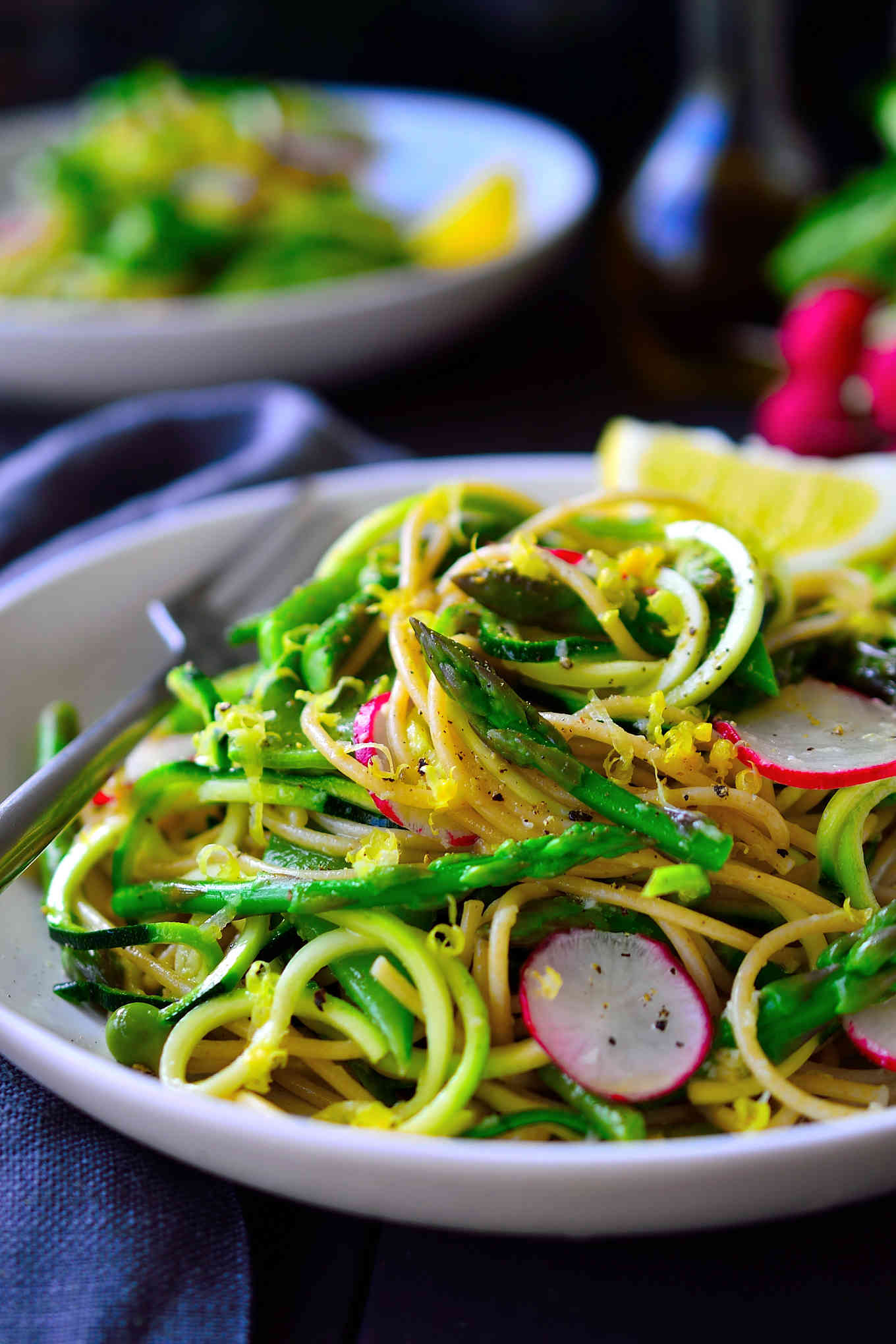 I am legit drooling at this picture. Anything that involves curry and coconut milk is total comfort food in my book.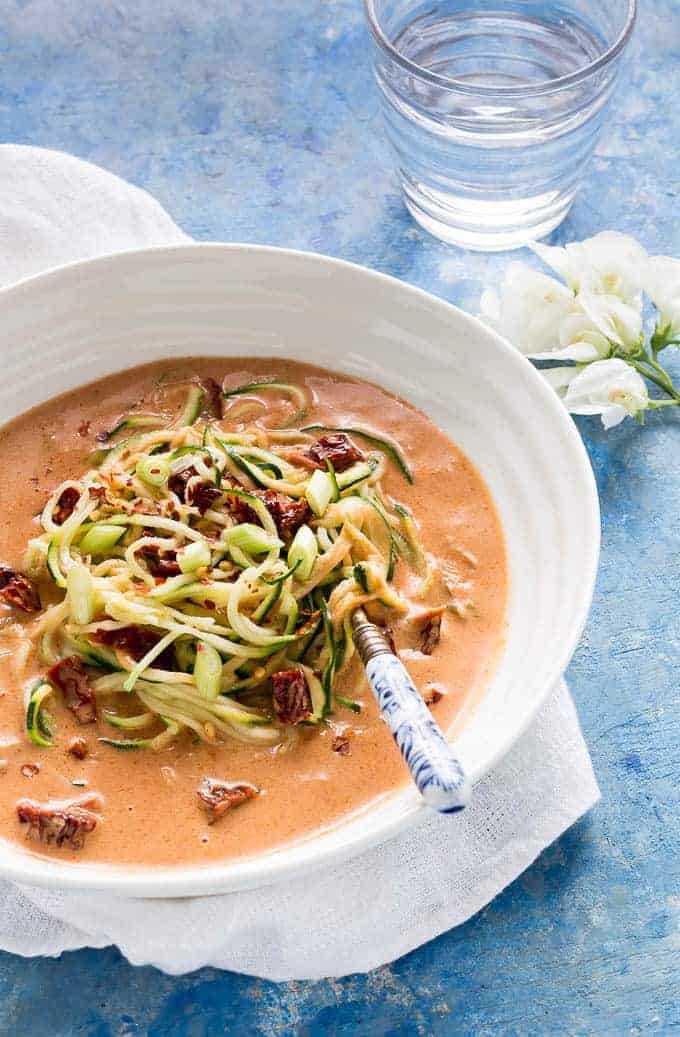 How fun would this dish be for your next St. Patrick's Day?! The bright green avocado sauce that coats the zoodles and chicken is so fun and packs a punch of flavor.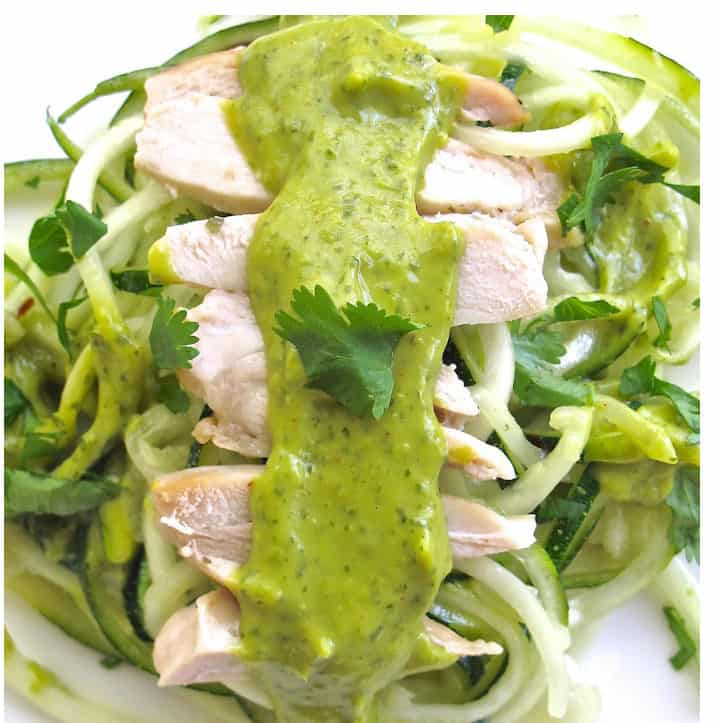 If a BLT and zucchini had a baby, I'd imagine this is kind of how things would play out. 😉 I love that you get the salty punch of bacon along with sweet tomatoes, herbaceous basil, and filling zucchini.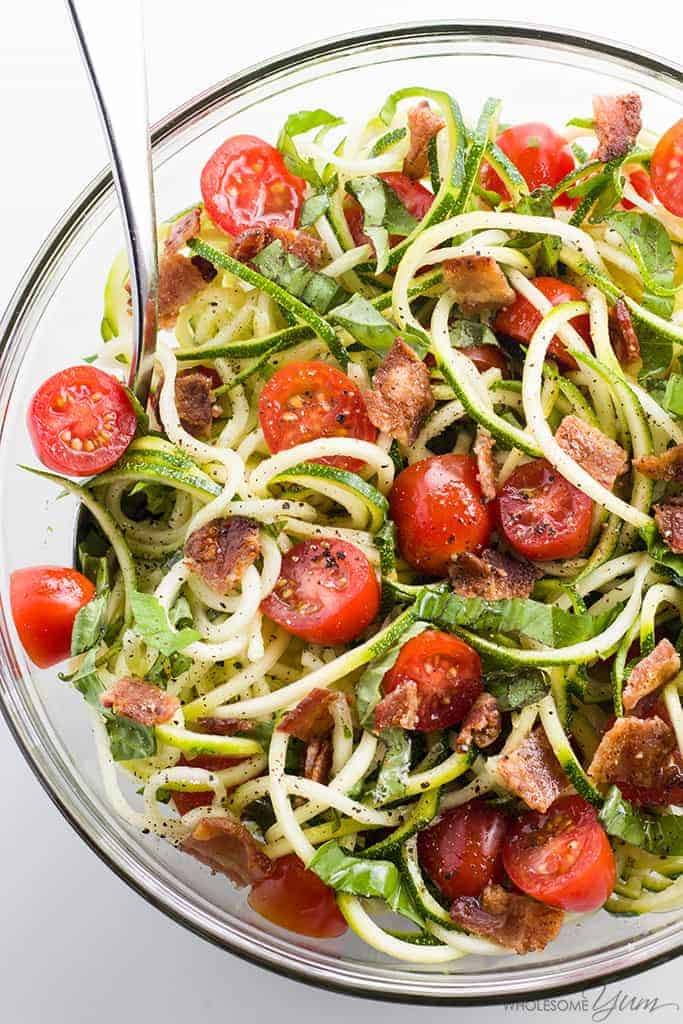 Holy moly, another incredibly beautiful dish. I love the bright pop of color that the spiralized beets add when mixed in with the zucchini.
It's all your favorite flavors of caprese salad – tomato, basil, and mozzarella – combined with zoodles!
Craving take out? Do a takeout fakeout with this delicious zoodle and carrot lo mein with chicken!
Zoodles and shrimp are such a classic pairing, and I love this version that's made with just 3 (yes, 3!) ingredients.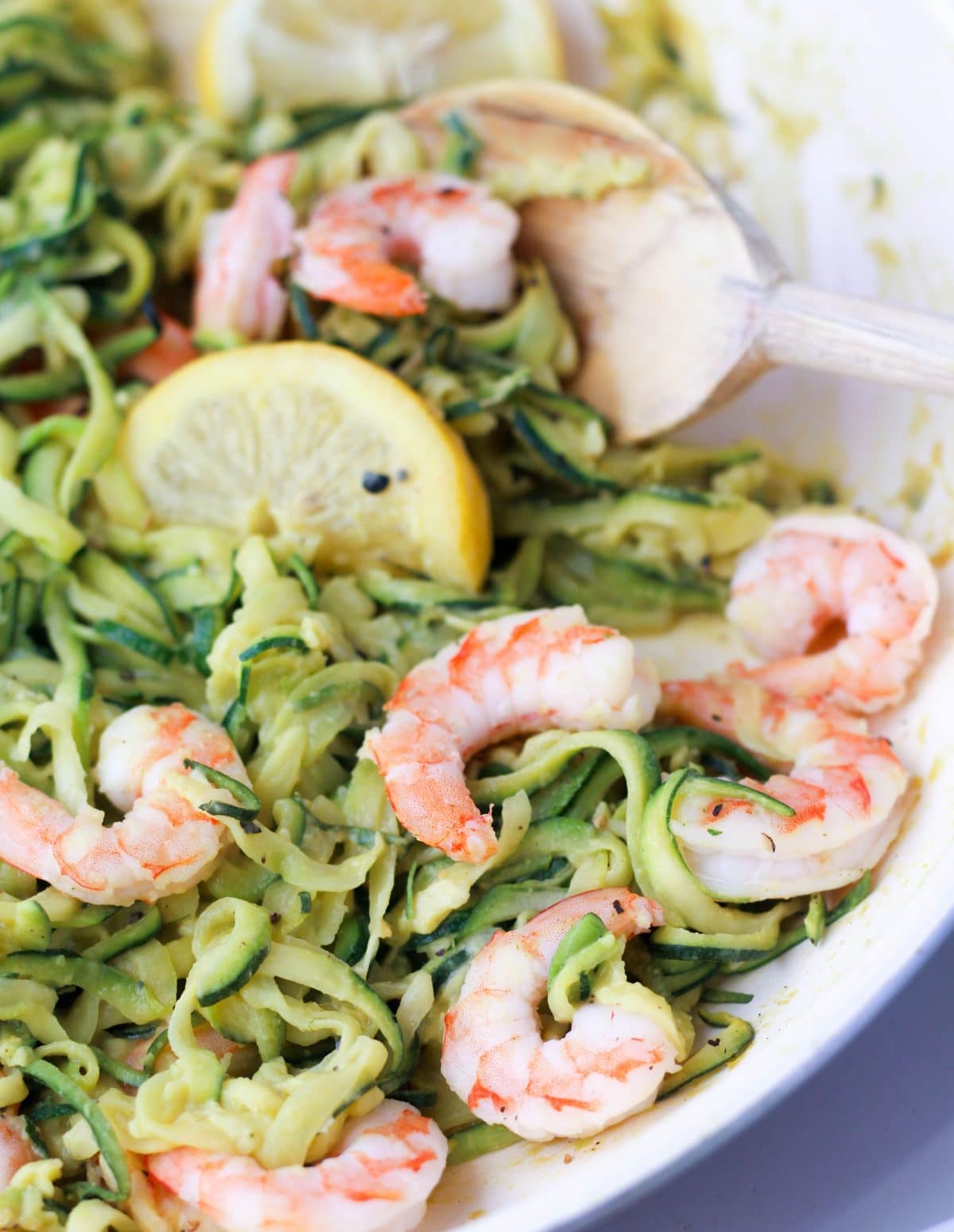 Casserole style dishes are a comfort food staple, and this one is just delectable. Using some precooked frozen grilled chicken means this dish comes together in under 30 minutes.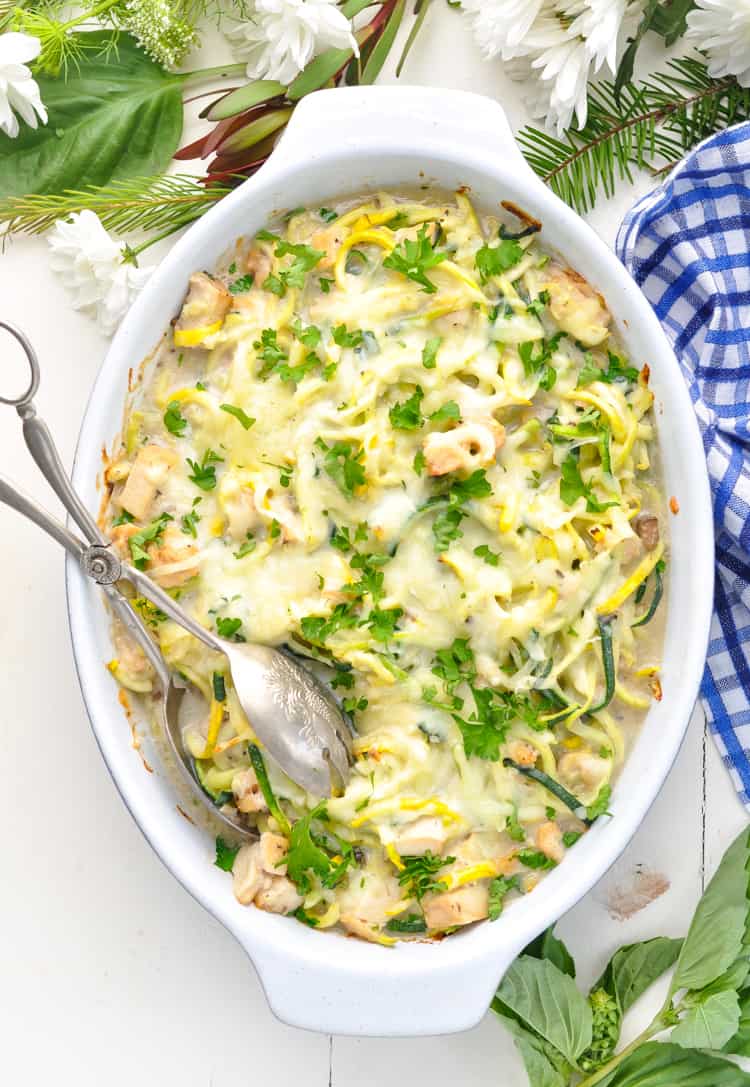 Tons of fresh veggies, protein-rich chicken, and a delicious peanut sauce? I'm in!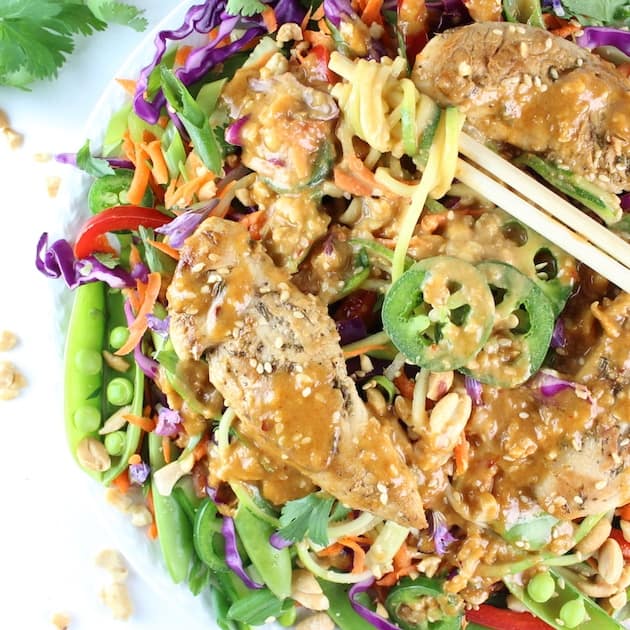 I mean, just look at that picture. How can you not want to eat that?!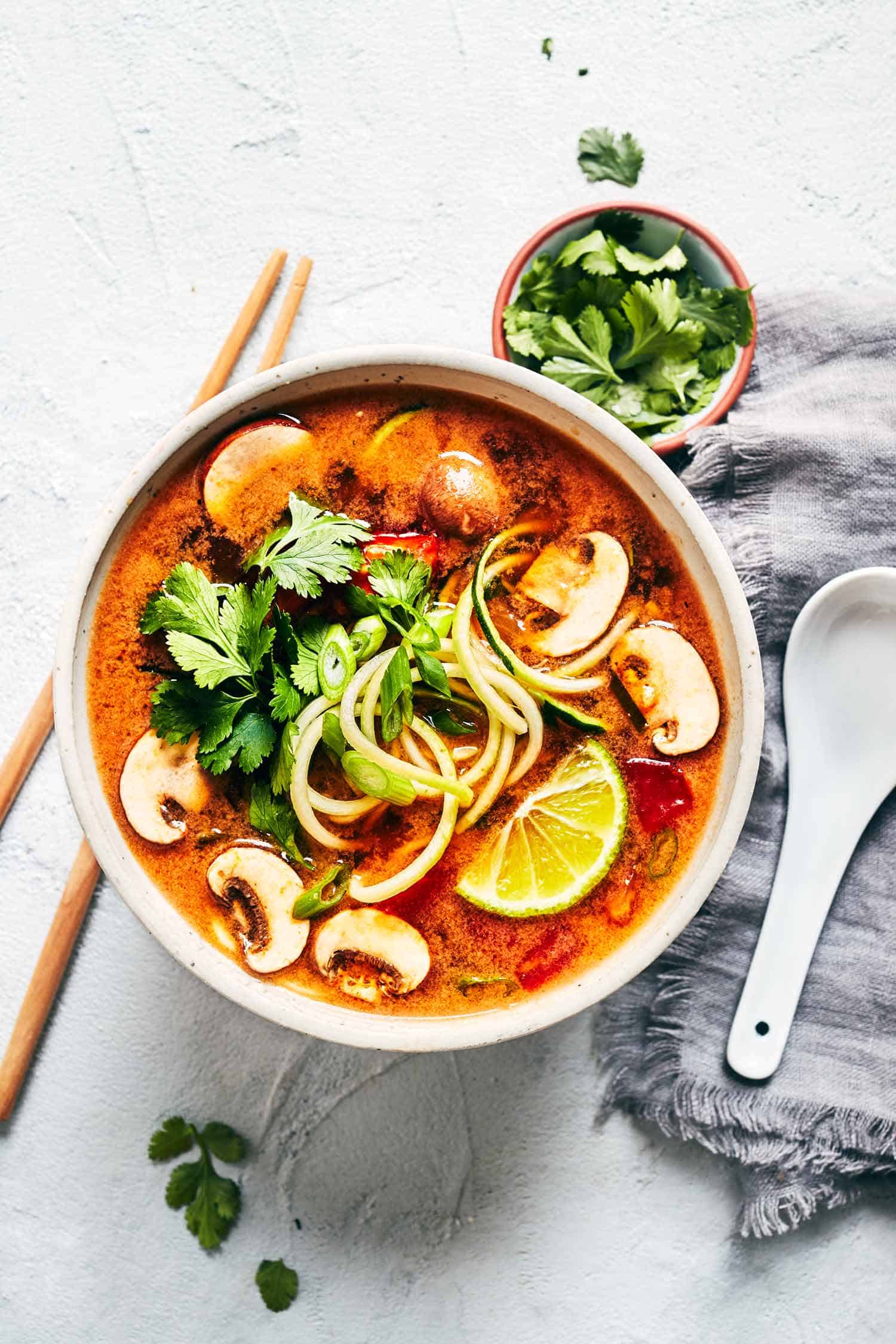 My instant pot may still be sitting in the box from when I bought it months ago…but perhaps this recipe will be the kick in the butt I need to finally learn how to use it!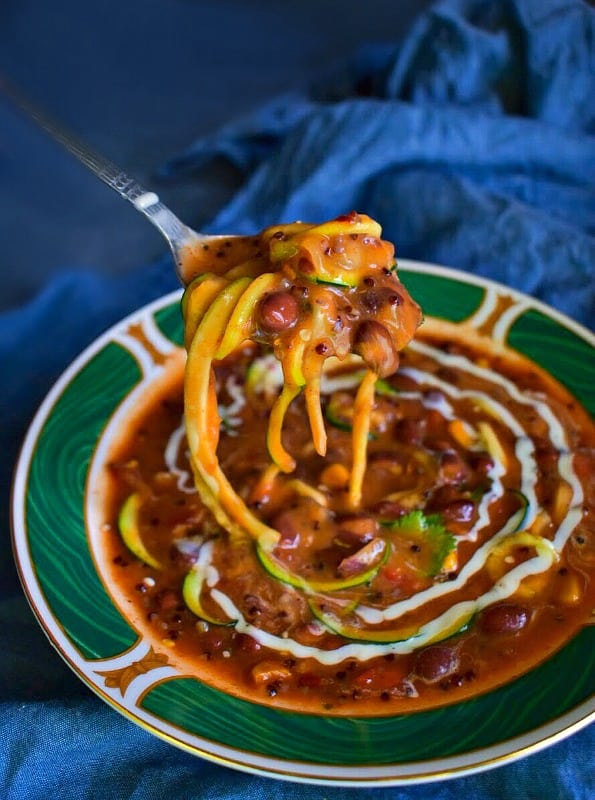 Share with me: Which of these spiralized zucchini recipes would you be most excited to try? What's your favorite way to cook with zoodles? Are there any other spiralized veggies that you love?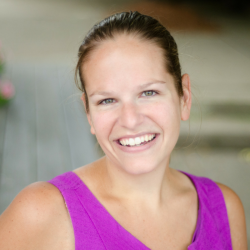 Latest posts by Chrissy Carroll
(see all)