Now that the temps are hitting the 90's here in Massachusetts, we are definitely enjoying the sunny days of summertime (and are especially enjoying our summertime strawberry banana ice cream treat). Each week, we've been hitting up the playground, park, swimming pool, beach, local farm…pretty much anything outside and fun that we can think of each week.
Of course, there are a few essentials that you need in the summer no matter what your plans are…
Some sweet shades.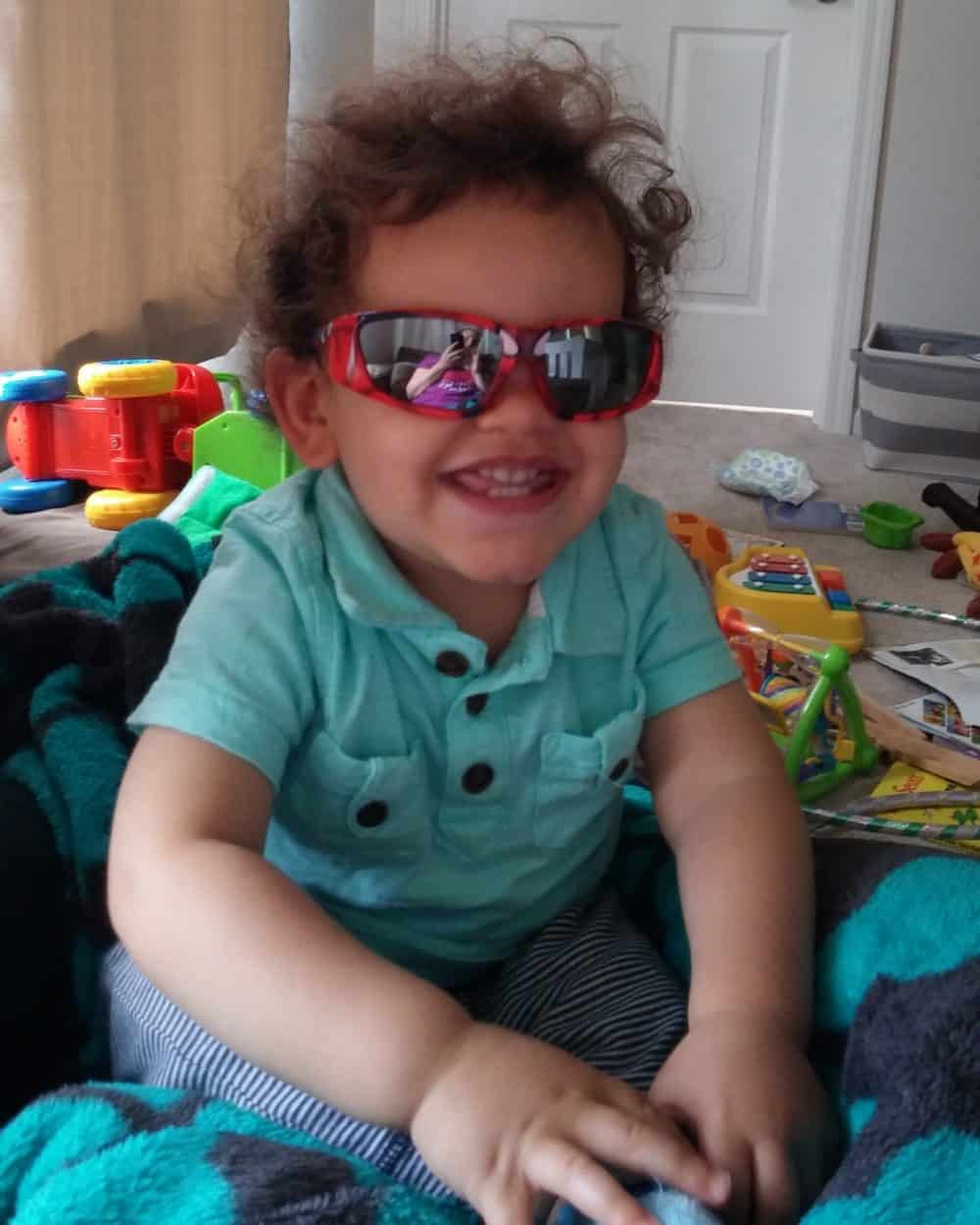 A sick ride.
This should include DJ Jazzy Jeff and The Fresh Prince singin' "Summertime" on the radio. (Yea, that's my 2006 Suzuki Reno. Anyone that knows me in real life is probably shocked this car is still running. It's had its fair share of problems over the last 10 years but fingers crossed I get several more years out of it!)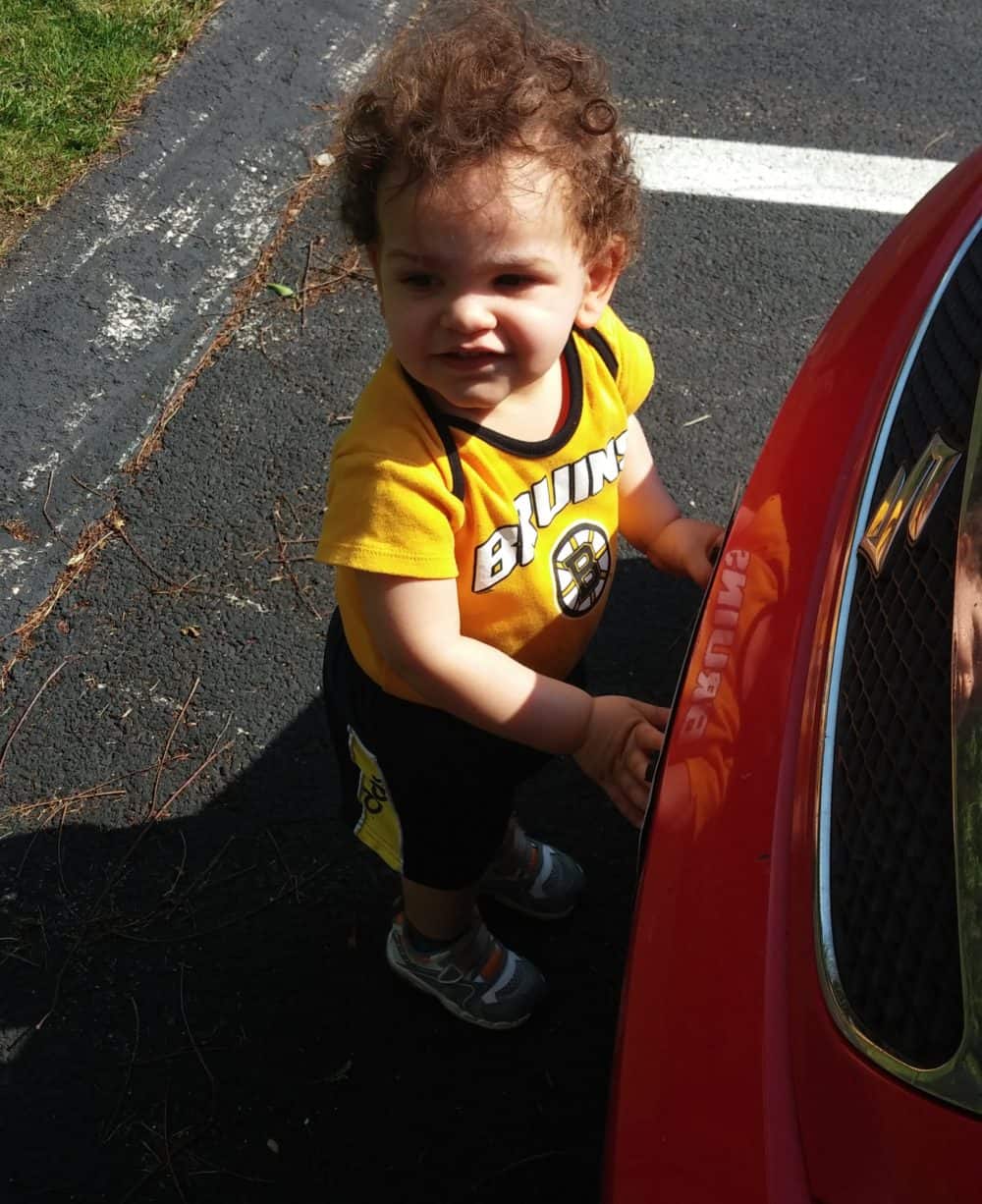 Good friends.
(This was at the park last week; my son and one of his friends that also has some pretty amazing hair for a toddler.)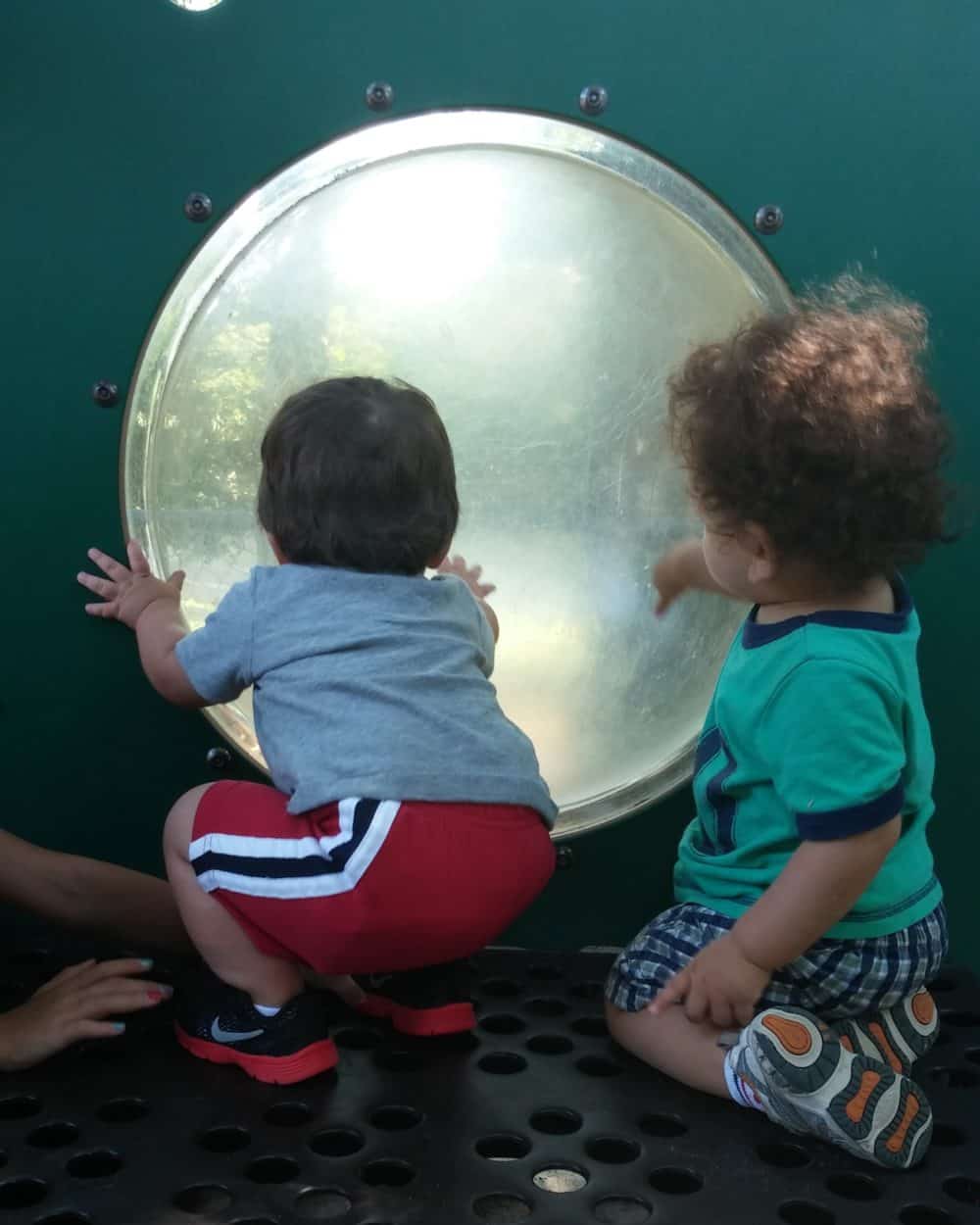 And of course, some frozen treats – like this strawberry banana ice cream!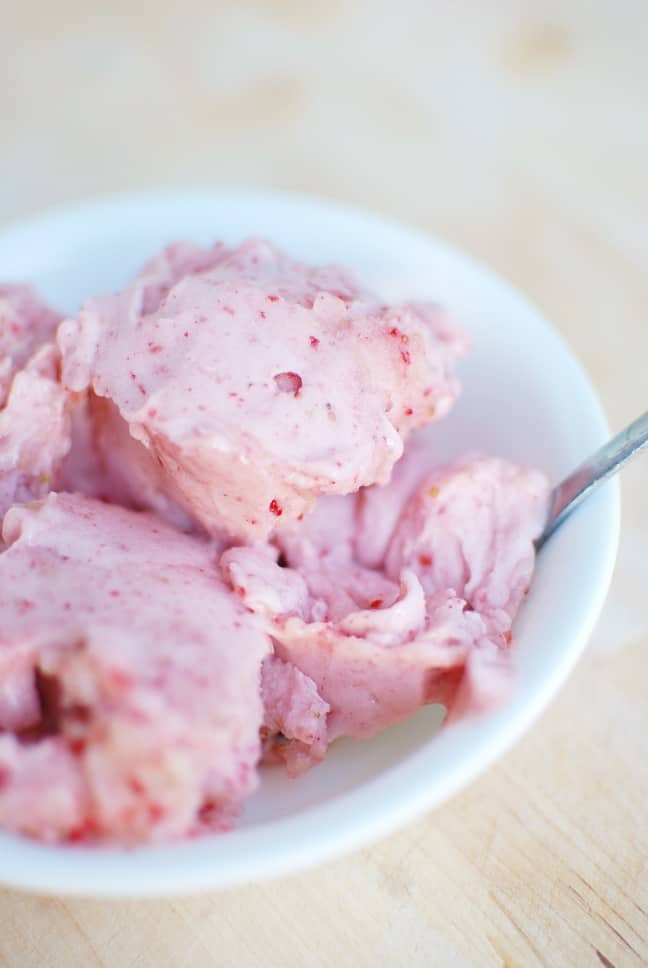 Rather than indulge in regular ice cream too often (notice I said too often, because that is definitely happening sometimes!) I like to whip up this 3 ingredient strawberry banana ice cream.
Here's the beauty in this – it's the simplest thing ever to make, and you probably already have the ingredients lying around at home. All you need: bananas, strawberries, and some kind of milk or milk alternative. That's it.
You pop the bananas and strawberries into the food processor and add just a little of the milk/milk alternative, and keep processing it until it's a nice smooth consistency – like that of soft serve ice cream. Scoop it out, pop it into bowls or cones, and enjoy!
This is perfect for families, because your little ones are getting fresh fruit in a fun way.
And athletes? Um, hello awesome recovery treat after a hot outdoor run or ride! Eat this alongside a source of protein for a nice replenishing snack.
[Tweet "When the days are heating up, cool down with this strawberry banana soft serve ice cream!"]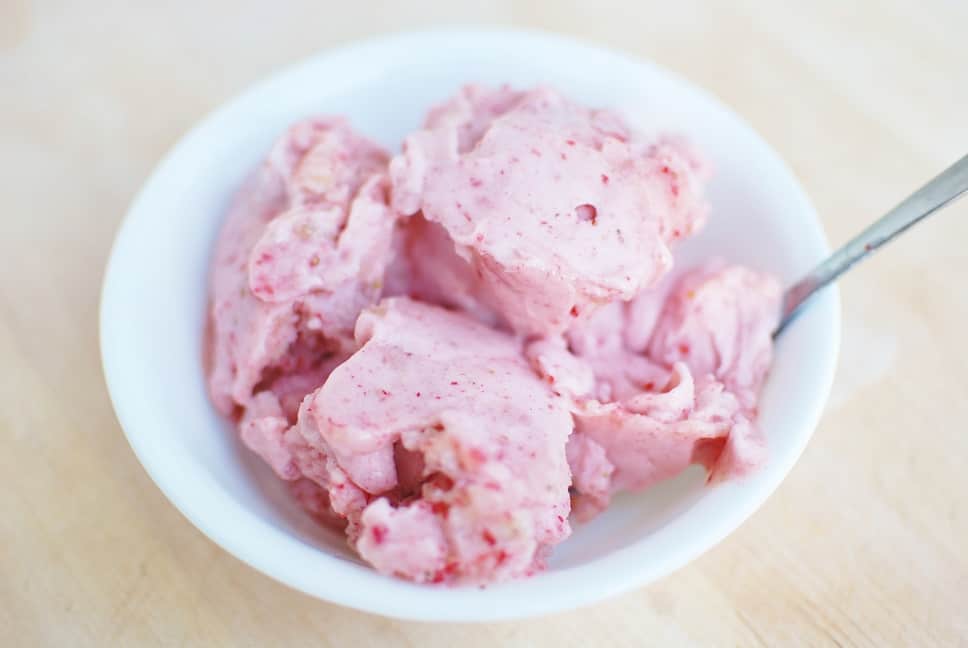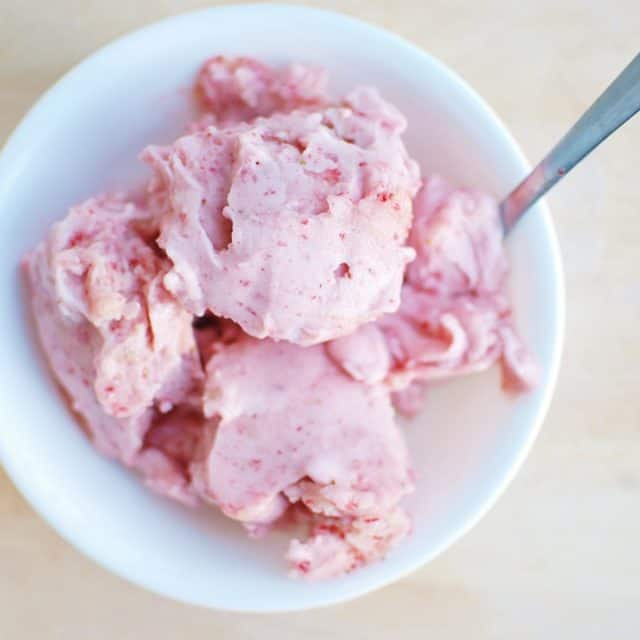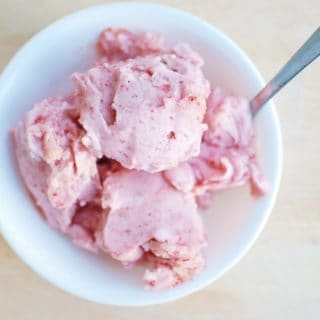 Strawberry Banana Ice Cream
Ingredients
2

frozen sliced bananas

3/4

cup

frozen sliced strawberries

1/8 to 1/4

cup

milk of your choice

(almond milk, soy milk, skim milk, etc)
Instructions
Put frozen bananas and strawberries in a blender or food processor. Add 1/8 cup milk or milk alternative and process until smooth, like the consistency of soft serve ice cream. You may need to pause it a few times and scrape down the sides, then repeat. (Depending on the strength of your blender/processor, you may need to add a little extra milk/milk alternative to help).
Notes
Nutrition Analysis (per serving):
163 calories, 1 g fat, 18 mg sodium, 36 g carbohydrate, 5 g fiber, 21 g sugar, 3 g protein, Vitamin A: 5%, Vitamin C: 81%, Calcium: 8%, Iron: 3%
Change up the flavors:
Skip the strawberries and add cocoa powder for a chocolate version.
Add frozen peaches instead of strawberries.
Try adding a little powdered peanut butter.
Nutrition
Share with me: What do you love to do in the summer? Have you ever made strawberry banana ice cream before? What's your favorite summertime treat?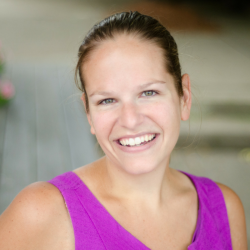 Latest posts by Chrissy Carroll
(see all)