You've spent months training for your triathlon – and now it's finally just about here! Whether you're packing for a local event or you're hopping on a plane for a destination race, it's important to take the time to pack carefully and ensure you have everything you need. The last thing you want to do is forget an essential item and have it cause stress before the race.
Luckily, I've put together a basic triathlon packing list for you. You probably won't need every item on here, and there may be a few things that you personally use which don't appear on my list. Use this as inspiration to create your own triathlon checklist that includes everything you personally need.
And if you're traveling for a destination race, I'm going to share some other key tips that will help you arrive at the starting line feeling stress-free and ready to compete. This has been at the front of my mind recently, as I'm lucky enough to be visiting Bermuda for the World Triathlon event at the end of April, thanks to the Bermuda Tourism Authority!
Let's start with your triathlon packing list essentials, broken down by part of the race:
Pre-Race:
ID (and possibly USAT Card depending on the race location)
Warm, comfortable clothes
Sports bra (for the ladies, especially if your tri-suit/swimsuit isn't overly supportive)
Sunscreen
Bag to pack all your transition gear
Swim:
Swimsuit or Tri-Suit
Wetsuit (depending on water temperature)
Goggles
Towel
Anti-fog solution for goggles (if you tend to have problems with this)
Body glide
Bike:
Bike (consider if you want to break down your bike and pack it in a durable bike box, or if you would prefer to rent a bike at the destination).
Helmet
Bike Shoes (if you clip in)
Seat bag with bike tool kit and extra tube
Clothes to throw over your swimsuit (if you don't have a tri suit)
Water bottle
Sunglasses
Pump
Run:
Sneakers
Socks (if you wear them)
Race belt for your number
Fuel belt if it's a long race and you need fuel with you
Other Gear During the Race:
Sports drink powder or a few bottles
Nutrition (gels, shot blocks, etc) depending on the length of your race
GPS watch
Post-Race:
Comfortable clothes to change into
And here are some more tips for traveling for a destination race (like the Bermuda Triathlon)!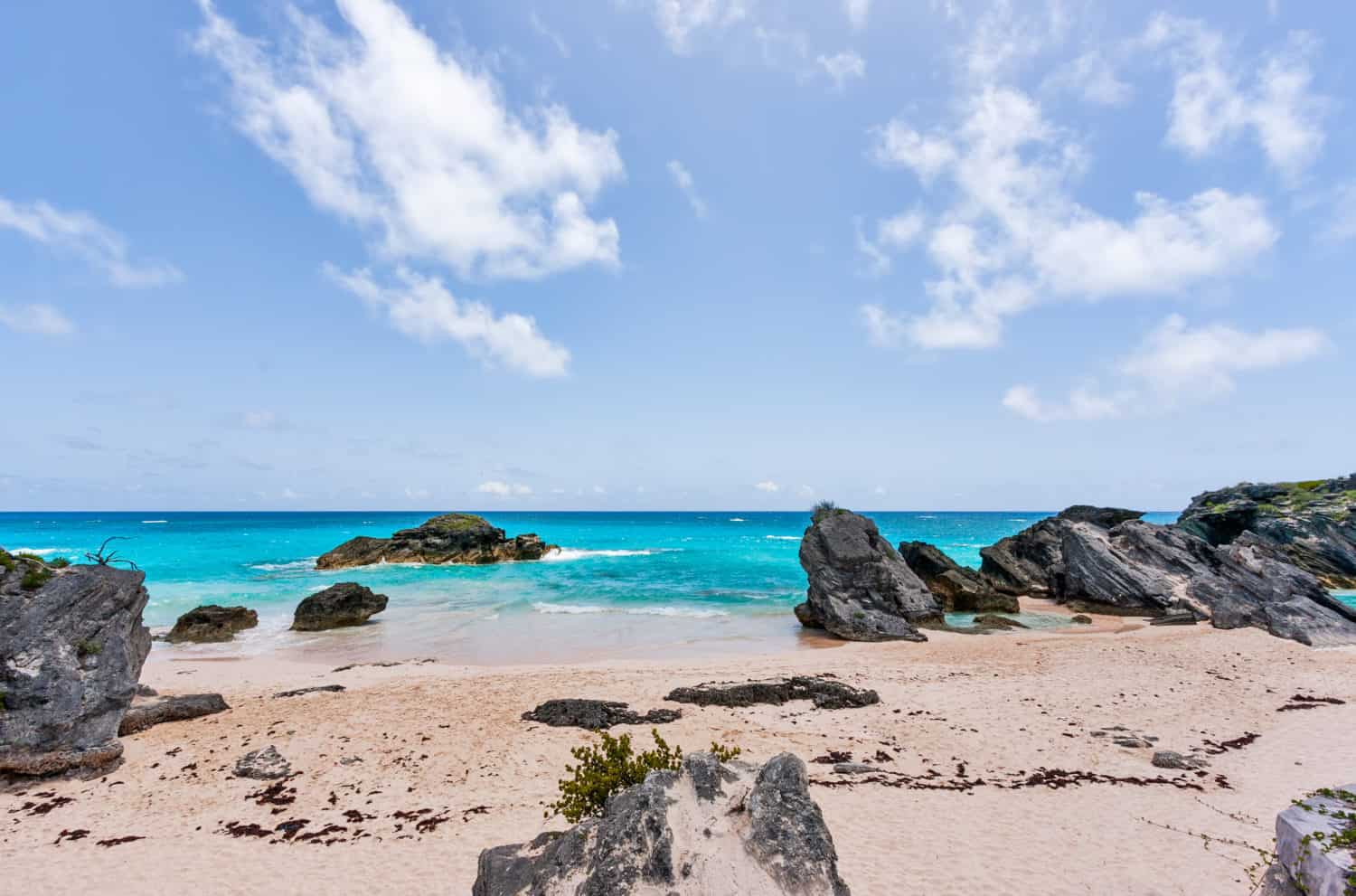 1. Book flights at the right time:
If you're flying somewhere for a short course race, you probably don't need to worry too much about flying over the day before, as long as it's not a major time difference. But if you're doing a long course race, or if there's a huge time change, or if there's a big difference in elevation – those would be reasons to fly out at least 2-3 days in advance. This gives your body time to adjust before your big event.
The Bermuda event is only an hour time difference for those of us on the East Coast, so it's perfect for a little weekend jaunt away. 🙂
2. Think about where your hotel is located:
I'm as frugal as they come, but when it comes to a destination race, I prefer hotels that are host hotels or that are located in close proximity to the race site. This makes it easier for packet pickup and to get everything over to the transition area. Plus, you get the added benefit of connecting with fellow athletes who will be participating in the event.
3. Research your bike options:
There are a few choices here – you can buy a bike case yourself and pack it, then travel with it and rebuild. Or, you can hire a company to ship your bike to the destination. The last option is to rent a bike. There are pros and cons to each of these. Since I don't do a ton of destination races – and I'm not super comfortable taking down and rebuilding my bike – I personally veer towards renting. That's what I'll be doing for Bermuda.
4. Research the weather and water temperature:
A few days before you are set to travel, do a little research on the current forecast for race day. This may help you decide on appropriate attire to pack. Also see if you can find information about the anticipated water temperature, so you know if you'll need your wetsuit or not. You'll want to pack your wetsuit just in case, but knowing that it may not be a wetsuit legal race means you may want some extra considerations on swim attire.
5. Consider these packing tips for air travel:
Did you know TSA prohibits CO2 cartridges in both carry-on and checked baggage? You'll want to leave these at home. You can always bring a mini pump as an emergency option, and search for CO2 cartridges on site at the race location.
I recommend packing your absolute essentials (aside from your bike) in your carry-on luggage. This would be your sneakers, helmet, googles, and swimsuit/tri-suit. Those are really the four items you absolutely need to race (again, in addition to your bike which would either be in an appropriate case or being rented at the destination).
6. Stay healthy during air travel:
If you've got a relatively long flight out to your destination race, be sure to get up and walk around a few times throughout the flight. This helps keep the blood flowing through the body. You can also do simple movements like flexing and stretching your calves in your seat.
Wash your hands well at the airport, on the plane, and when you get to your hotel. You can also consider carrying some hand sanitizer with you. Airports and planes are notorious spots for germs, and the last thing you want is to pick up a cold before a race.
Stay hydrated! TSA allows you to bring an empty water bottle through security, so bring one with you and fill it up at a water fountain prior to getting on the plane. Be sure to sip this regularly to keep yourself hydrated.
7. Scope out the food options ahead of time:
Most race locations will be in a well-populated area with plenty of food options – and that's definitely the case for Bermuda's food scene (I am overly excited about the food options for this!). But if you are planning another race trip to a more remote location, or if you have certain allergies or dietary needs, I recommend scoping out the local food options ahead of time.
If you get the feeling there won't be many restaurant items that meet your needs, consider packing some easy, shelf stable options (like canned tuna, microwavable pasta dishes, snack bars, instant oatmeal packets, etc). Or find a grocery store and make that one of your first stops on the way to your hotel. You should also check with your hotel to see what kind of amenities are available in your room (like a fridge, microwave, or kitchenette).
There you have it – lots of traveling tips and your triathlon checklist! I hope this helps you with your race day planning.
Share with me: Do you have other suggestions to add to this triathlon packing list? Have you ever done a destination race? Will I see you at the Bermuda Triathlon?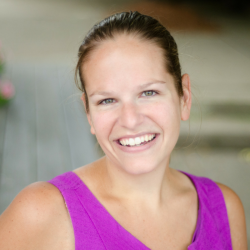 Latest posts by Chrissy Carroll
(see all)