This year has been a strange one for sure, and as a runner, it's certainly been a bit disheartening to not be able to race in person. But let's try to look at the positive and embrace the many virtual options out there – including these ten awesome virtual Thanksgiving runs!
Lace up those sneakers before digging into your turkey and get out to enjoy some time on the road. Each of these virtual turkey trots offers benefits – whether that's fun swag, a way to give back, or another incentive to keep you moving.
Distance: 1 mile, 5K, 10K, or half marathon
Cost: $40 for any distance
I'm a sucker for some good swag, and this race has got it. Every participant will receive a high-quality full zip jacket, a pumpkin pie inspired medal, and a blue winter beanie. I'm excited to see that women's sizing on the jackets go up to 2XL and men's sizing to 3XL, which is more than a lot of other swag options I've seen in the past!
Distance: 5K
Cost: Free, donations encouraged
This is a great 5K race to do if you're looking to give back. Registration for the race is completely free, but any additional donations on top of that will go directly to Feeding America. The organization helps benefit Americans who can't afford food, the number of which has grown tremendously during the pandemic. In fact, Feeding America estimates there has been a 60% increase in the need for food assistance this year.
And if you're one of the first 500 people registered, you'll get a swag box with a winter hat, a medal, and some sample products from their partners.
Distance: 5 mile run or 2 mile walk
Cost: $25
This virtual Thanksgiving run is put on by Festival Foods, a grocery chain in the Midwest, along with numerous other sponsors. All proceeds benefit the Boys & Girls Club and YMCA.
Race swag includes a long sleeve t-shirt, custom running buff, and (for those with a Festival Foods location close to them) – a coupon for a free 8-inch pie (woo woo!). Plus, all participants will be entered into a sweepstakes where one lucky person will win a brand new Subaru Crosstrek. I've never seen a car giveaway at a road race before, so clearly this had to make my list of the top ten.
Distance: 5K, 10K, Challenged Athlete 10K, Kid's fun run
Cost: 5K/10K = $40, Kids Run = $20, Doggie Dash = $20
This event offers several turkey trot race distances, plus a lot of extras incentives to participate. In addition to the 5K/10K race itself, they've also organized a "hometown hero" challenge. All participants are enrolled in this additional challenge to complete 20 good deeds before November 30th. They even have a bingo-style board of random acts of kindness on their website so you have plenty of ideas right in front of you.
You can also participate in several contests, like a virtual costume contest and "how I thrive" contest. There's also a virtual doggie dash for those of you with four legged friends that like to run. You'll get a free branded bandana for your pooch if you choose this option.
And of course, there's some swag for you if you participate in the 5K/10K – you'll get a deluxe tech race t-shirt. Complete the hometown hero challenge for a chance to win more swag.
Distance: 5K, 5 mile, youth 1 mile, youth ¼ mile
Cost: 5K/5M: $35 until 11/22, $40 after 11/22, Youth 1 Mile / 1/4 mile (7-12 years) – $22 until 11/22, $25 after 11/22
This turkey trot had a unique incentive for those of you who are coaches, work for companies where you could get people involved, or have a large social following – the top 15 largest teams will win a $100 gift card to Dicks Sporting Goods!
There's also a virtual costume contest, with the opportunity to win one of three $100 gift cards.
Swag includes a finisher's t-shirt and medal. If you're local to Carlsbad, CA, you can pick up your packet and swag in person – otherwise you can have it mailed to you for a small fee.
Last but not least – $5 of every entry goes to charity.
Distance: 8K
Cost: $35
Founded in 1896, this is thought to be the oldest consecutively run footrace in North America. We can't let COVID stop that, so jump in and participate in this virtual Thanksgiving run! Proceeds from the race help support YMCA programming in upstate New York.
Participants will receive a commemorative t-shirt and facemask, which can be shipped (or picked up if you're local).
Distance: 6 mile run or 2.5 mile walk
Cost: Free, donations encouraged
Another free race! In this case, optional but encouraged donations go towards supporting healthcare education and community needs in this California region. And you don't even have to register for this one; it's more of a casual event that you can just hop into on a whim (great for last minute planners).
But even so, there's still ways to win a prize in this event. They're giving away more than $600 in prizes to local Redding, CA retailers. Obviously if you're participating from elsewhere, those prizes may not be applicable to you – but maybe they'll have some that can be redeemed online?
Here are the prize categories – you can post on social media or email your photos in:
Youngest "Turkey" participating
Oldest "Turkey" Participating
Most Creative Outfit
Wearing the oldest Turkey Trot sweatshirt
8. Gobbles Free Range 5K (November 22nd, 2020 to November 29th, 2020)
Distance: 5K
Cost: $40
This gets a little pricey for a virtual 5K, but it comes with some good swag, so I'm down for it. You'll get a lightweight lounge hoodie shirt, a finisher's medal, and a custom spice mix. But I really like the "Toucan Challenge" that they are offering this year – the option to complete the run while carrying two canned goods, in symbolism of the food that local pantries need. Do your race, then donate that (and some other canned goods, or a check) to help support your local pantries.
Distance: As many miles as you can clock in the 96 hour time frame
Cost: $50
There are definitely some long course athletes up in here, so this one is for you all. Give yourself the challenge to run as many miles as possible between Thanksgiving and the Sunday following it. There's no minimum distance, so you can challenge yourself to whatever feels right.
The registration fee includes a t-shirt and buckle that will be mailed to you upon completion of any distance. Any remaining balance, along with any donations you make or recruit from friends, will be donated to the Les Turner ALS Foundation.
10. Midway Turkey Trot (November 23rd, 2020 to November 30th, 2020)
Distance: 5K
Cost: $10
I've never heard of this race before, but stumbled across it on Facebook. The race is ten bucks and goes to support a guy fighting a rare type of cancer. Sounds like a great event to me!
Bonus: If you're local, that $10 includes a t-shirt, and according to the race website, there may also be some social media giveaways (likely for local businesses) leading up to the event.
Share: Which of these virtual Thanksgiving runs do you want to do?
PS – Don't forget to pin this post so you can refer to it later and share with others! 🙂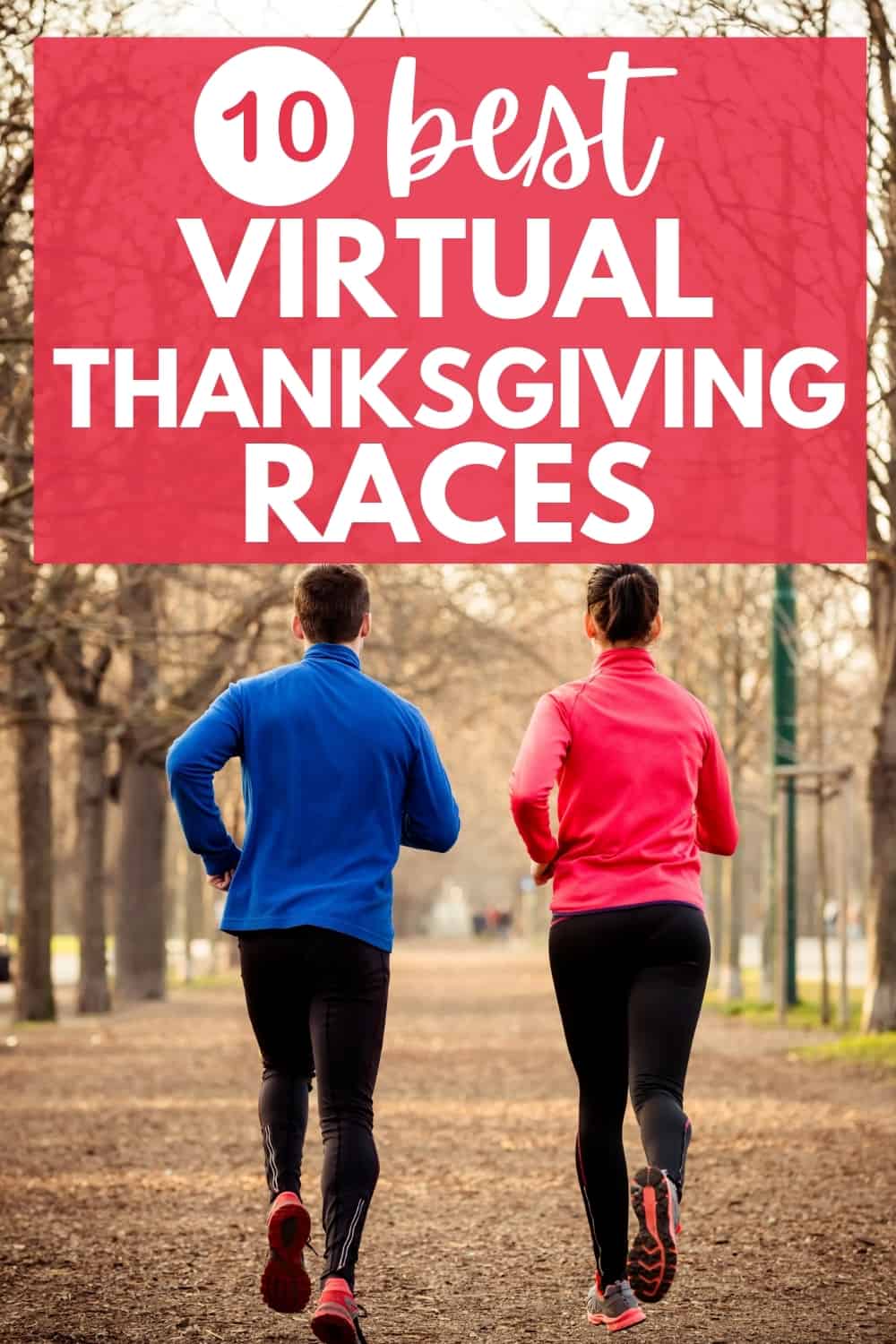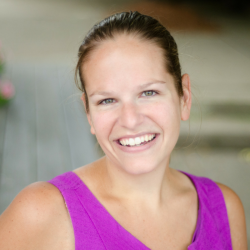 Latest posts by Chrissy Carroll
(see all)