I originally posted this back on my old blog, but it's one of my favorite posts and I love sharing it every year on March 2nd – Dr Seuss's birthday!  As a kid, I loved his books so much – their unique stories and rhymes were always fun to read.  But did you know that so much of Dr. Seuss's written words extend to nutrition, fitness, and health?  Today, as we celebrate Dr Seuss's birthday, let's take a look at how we can learn some wellness lessons from one of the greatest children's writers ever.
Lesson 1:  Try new foods.
"You do not like them so you say.
Try them, try them, and you may!
Try them and you may, I say."
Sam, if you would let me be,
I will try them, and you will see.
Say!
I like green eggs and ham!
I do!!  I like them, Sam-I-am!"
– Green Eggs and Ham
Ah, the classic case of picky eaters.  I like to read this story when I do nutrition education with younger elementary school students, because it helps reinforce the lesson that we don't know if we like something until we try it!  But this applies to both kids and adults alike.  If you didn't like a food as a child, don't be afraid to give it a try now – our preferences and taste often change as we age.  I hated peanut butter and yogurt as a child, but like both of these foods now.  It's funny how that happens.  And if you have kids, encourage your children to be adventurous eaters as well.  It can take a young child up to 10-13 times of seeing a new food before they are willing to try it.  Keep supplying new healthy choices and they'll likely start to try them.
Lesson 2:  Fad diets and unqualified professionals never go away.
"From there to here, from here to there, funny things are everywhere!"
-One Fish, Two Fish, Red Fish, Blue Fish
Fad diets will always be out there.  The grapefruit diet, the Atkins diet, the cookie diet, the cabbage soup diet – the list is endless.  Avoid these funny diets and focus on eating a balanced meal plan that is sustainable for life!  If you need help figuring out what a balanced diet looks like for you, contact a Registered Dietitian or other qualified nutrition professional.  Remember, anyone can call themselves a "nutritionist" with no training – so make sure the person you want to work with has enough education and training to provide accurate and helpful information.
Lesson 3:  Don't beat yourself up over mistakes, and get back on track quickly.
"Today is gone.
Today was fun.
Tomorrow is another one."
-One Fish, Two Fish, Red Fish, Blue Fish
Every day is a new start, a full day to enjoy our life to the fullest.  Along the same lines, if you have a bad day and are beating yourself up over not eating right, not getting your workout in, having a bad training session….just remember, tomorrow is another day.  There's no use harping on mistakes that were made, and even worse, throwing in the towel for the week with the dreaded "Forget it, I'll start ______ (insert healthy behavior here) next week."  Let today be done, and focus on the positive changes you can make tomorrow.
Lesson 4:  Try a new exercise challenge.
"If you never did
You should.
These things are fun.
and Fun is good."
Too scared to try a new fitness class?  Scared to sign up for that 5K?  Think you can never do a triathlon?  Sign up and you'll prove yourself wrong – and have fun in the meantime!
Lesson 5:  Keep your family active (even on rainy days)!
"Too wet to go out and too cold to play ball.
So we sat in the house. We did nothing at all.
So all we could do was to Sit! Sit! Sit! Sit!
And we did not like it. Not one little bit."
-The Cat in the Hat
Being sedentary all day, for kids or adults, is not what our bodies need.  We need to move, play, be active, exercise!  If you're stuck inside for the day because of the weather, think about exercises you can do in the house.  For adults, you can definitely do a circuit of body weight exercises or cardiovascular exercises like jumping jacks.  For kids, consider playing games like freeze dance, indoor hopscotch (use masking tape on the floor!), games like twister, or do some kid friendly yoga.
Lesson 6:  You will kick butt in your race/sport/event, despite the challenges!
"But on you will go
though the weather be foul
On you will go
though your enemies prowl
On you will go
though the Hakken-Kraks howl
Onward up many
a frightening creek,
though your arms may get sore
and your sneakers may leak.
On and on you will hike
and I know you'll hike far
and face up to your problems
whatever they are."
-Oh, The Places You'll Go!
For all my athletes out there…. There will be times when you feel like you're training is not progressing fast enough.  Or the mental game gets to you.  Or you might start doubting your ability to race.  Or you're in the race, getting overwhelmed by competitors or conditions.  There are more hills than you expected!  The course ran out of gels!  It's too hot/cold/snowy/rainy!  Why are all these people so fast!
But you can do it!  You'll go on, despite the weather, competition, training snafus, and hard times, and you will succeed!  Keep your head in the right place, and focus on accomplishing your goal – not the distractions around you.  And just for some extra inspiration, from the same book:
"And will you succeed?
Yes! You will, indeed!
(98 and 3 / 4 percent guaranteed.)"
Lesson 7:  You have the power to make healthy choices.
"You have brains in your head.
You have feet in your shoes
You can steer yourself
any direction you choose."
-Oh, The Places You'll Go!
Eating right, exercising, staying healthy – many of these are choices we make.  Granted, we can't control every health problem or injury that comes our way, or the greater environmental and socioeconomic problems that interfere with healthy eating and exercising.  But regardless, there are still choices we can make each day to improve our health.  Most of us know that an apple is a healthier snack than cookies, but many people choose the cookies anyway.  This week, I challenge you to think about your food choices before you go ahead and start eating.  Pause for a second and decide what is best for your body.  If you follow a nutritious diet and get enough physical activity, you'll move in the direction of improving your health!
Lesson 8:  Respect everyone.
"A person's a person, no matter how small."
-Horton Hears a Who
…And no matter how big.  In light of National Eating Disorders Week happening just a week ago, let's teach children and adults to be kind and respectful to all people, regardless of body weight.
I hope you enjoyed this trip down memory lane for Dr Seuss's birthday!  Share with me:  What's your favorite lesson from above?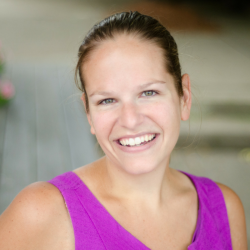 Latest posts by Chrissy Carroll
(see all)