Ever been confused by some of the exercise lingo used when runners or triathletes are chatting? Or perhaps you're struggling to figure out what some of the terminology in running magazines mean? If you've ever wondered what those strange words and phrases mean, check out this guide to running and triathlon lingo.
Foot strike – This refers to how your foot lands during running. Ideally you should land on your mid-foot – not on your heels (more common) or toes (less common).
Overpronate – This is when your foot rolls inward when your foot strikes the ground in running. Overpronation can make you more vulnerable to injuries. Stability-type shoes can help to correct overpronation.
DOMS – Delayed onset muscle soreness. A soreness that can occur 24-48 hours after you exercise. It's especially common after eccentric muscle contractions (like downhill running, downhill stairs, or a weight lifting session during the lowering phase of the repetition).
Cadence – Most commonly referred to when discussing cycling or running, this refers to rate at which you're pedaling or running – in other words, the number of times you pedal per minute or the number of steps per minute of running.
Glycogen – The form of carbohydrate stored in your muscles that gives your body energy for workouts. When glycogen stores run low in long events, athletes may feel themselves "hit the wall." That's why it's important to take in carbohydrate through fuel sources during exercise lasting longer than 60-75 minutes.
Bib – This is your race number. You pin it to your shirt or wear it on a race belt. The photo below is my bib number from the North Shore Tour de Cure!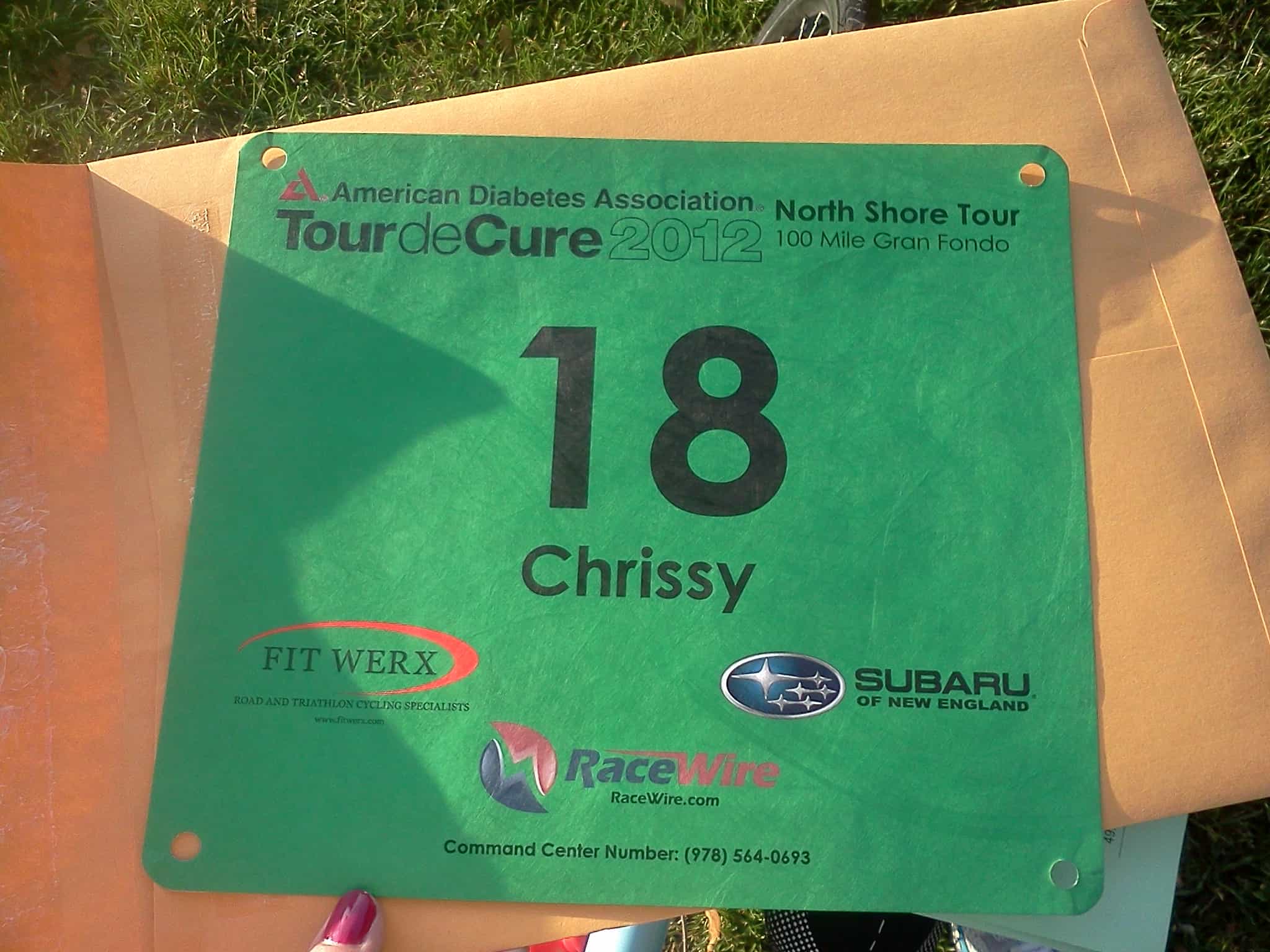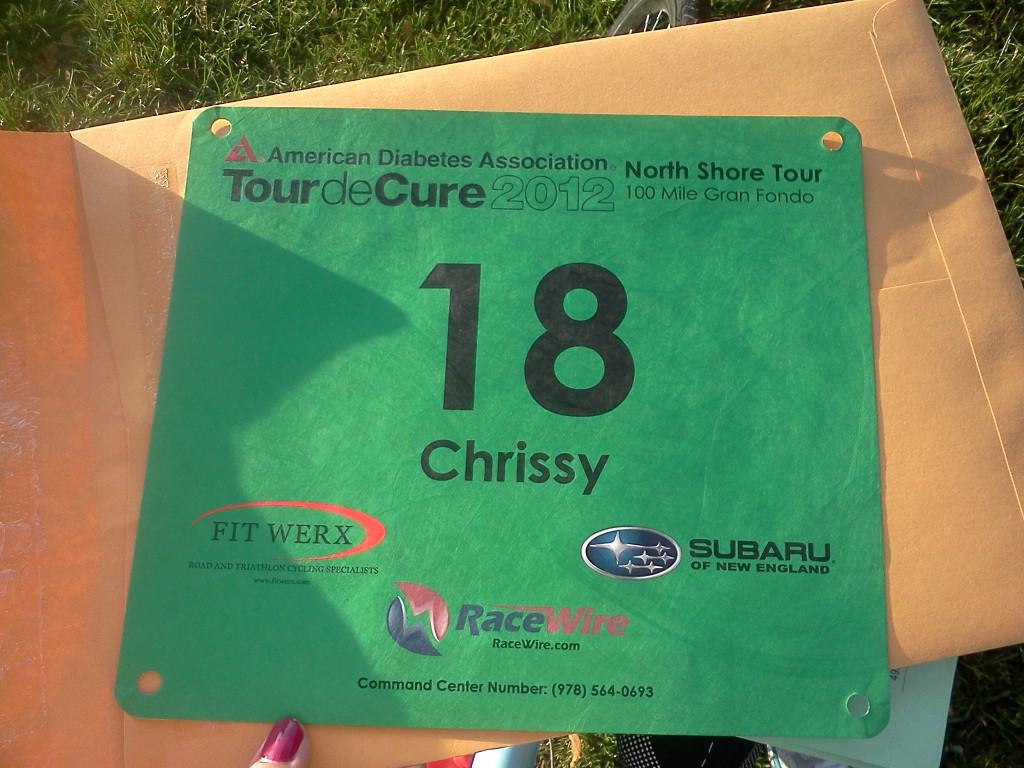 Body marking – Specific to triathlon lingo, this means that your arms and legs will be marked with your race number using a marker.
Gun time – The time the clock says when you run across the finish line.
Chip time – Your actual time based on when you crossed the starting line and when you finished. In big road races or triathlons, you'll almost always have a timing chip (usually built into your race bib or that straps on your shoe or around your ankle). Smaller races where everyone crosses the start around the same time may not have a timing chip.
Transition – The 4th part of triathlon. This is the time between the swim and the bike and between the bike and the run when you must transition into the new sport. Between the swim and the bike, you'll put on shoes, your helmet, your race number, and grab your bike. Between the bike and the run, you'll re-rack your bike, change from bike to run shoes (if you have different ones for each), and take your helmet off. Before the race, you'll set up your transition area with all your gear.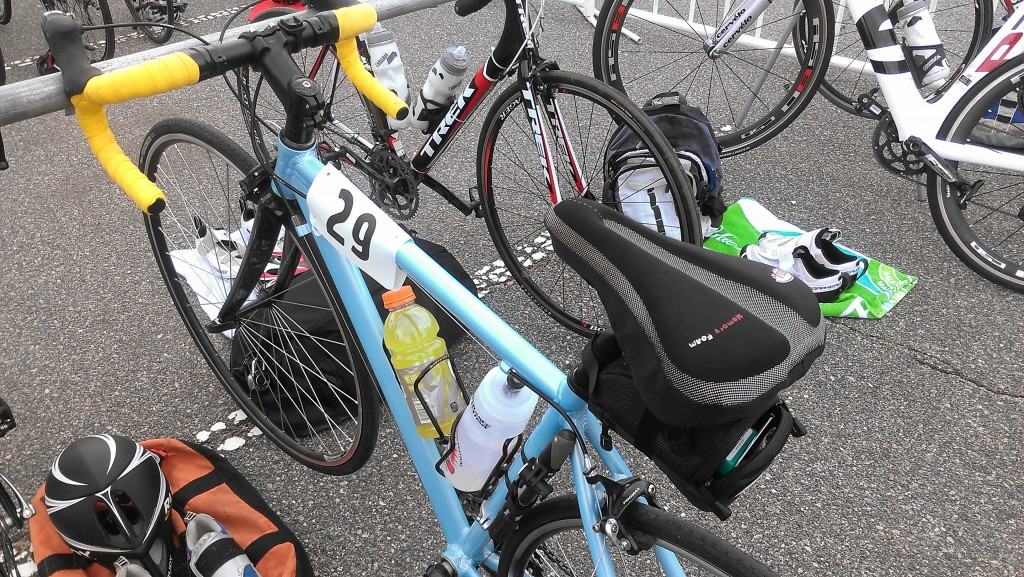 Cross-training – This refers to a workout day where you'll choose another exercise rather than the one on which you focus the majority of your time. For example, runners may cross train on the bike or elliptical. Fortunately for triathletes, the nature of having to train for 3 different disciplines means that you're essentially cross training anyway.
Tempo run – This is a run done at a relatively tough pace, usually just a little slower than race pace. Some people call it "comfortably tough." For example: you may do a warm up, run a few miles at tempo pace (the specific number of miles will vary based on your race distances and goals), and then do a cool down.
Speedwork – These are structured workouts that usually involve a warm-up, set distances where you're working at fast speeds, and recovery time. They may involve hills, intervals, and/or track workouts.
Fartlek – This is a Swedish term meaning "speed play" – a form of interval training. Rather than set intervals though, a fartlek workout is more unstructured and spontaneous. Start out with a 10 minute warm up run, and then start adding some speed – run as fast as you can until the next stop sign or pick a speedy pace and maintain it for two minutes. After each speed burst, return to a comfortable running pace to recover. Add in multiple intervals and switch up the speed and distances throughout the workout.
Race distances:
5K = 3.1 miles
10K = 6.2 miles
Half marathon = 13.1 miles
Marathon = 26.2 miles
Sprint Tri = ¼ to ½ mile swim, 10-15 mile bike, 3-4 mile run (distances may vary based on the race)
Olympic Tri = 0.9 mile swim, 22-28 mile bike, 6.2 mile run (distances may vary based on the race)
Half Ironman = 1.2 mile swim, 56 mile bike, 13.1 mile run
Ironman = 2.4 mile swim, 112 mile bike, 26.2 mile run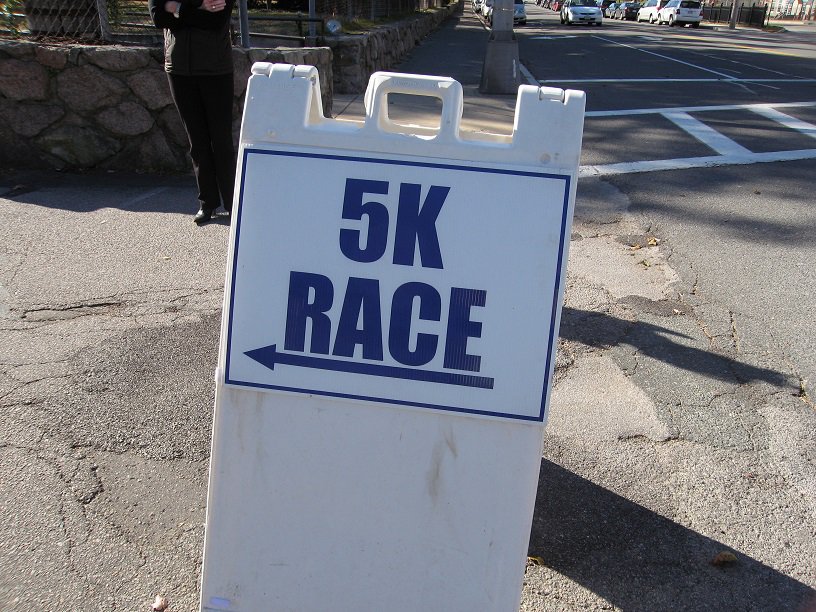 DLF>DNF>DNS – This is a common phrase used by runners, cyclists, and triathletes. It stands for dead last finish triumphs did not finish which is still better than did not start. A great motto to use going into races – it doesn't matter what place you come in, because you're already doing more than everyone sitting on their couch at home.
Bonk: To hit the wall or run out of energy.
PR: Personal Record – your best time for that distance.
Foam roller: A foam log that you can lay on to put pressure on your muscles. By rolling over it, you can get a deep massage that helps to release muscle tightness.
Share with me – do you have any other good running or triathlon lingo that you think is important to know?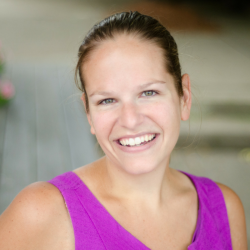 Latest posts by Chrissy Carroll
(see all)