While many people have claimed success with the 75 Hard Challenge, it's all-or-nothing nature and extreme rules may be a trigger for disordered eating or unrealistic expectations. You may have heard about the challenge's alternative, popular on TikTok, called the 75 Soft Challenge. But is this the right choice for you?
As New Year's resolutions roll around, we're bound to see both of these trending on social media again – so let's take a look…
Disclaimer: This post was written and reviewed by Chrissy Carroll, MPH, RD, ACSM cPT. It is for informational purposes only and should not be construed as training advice.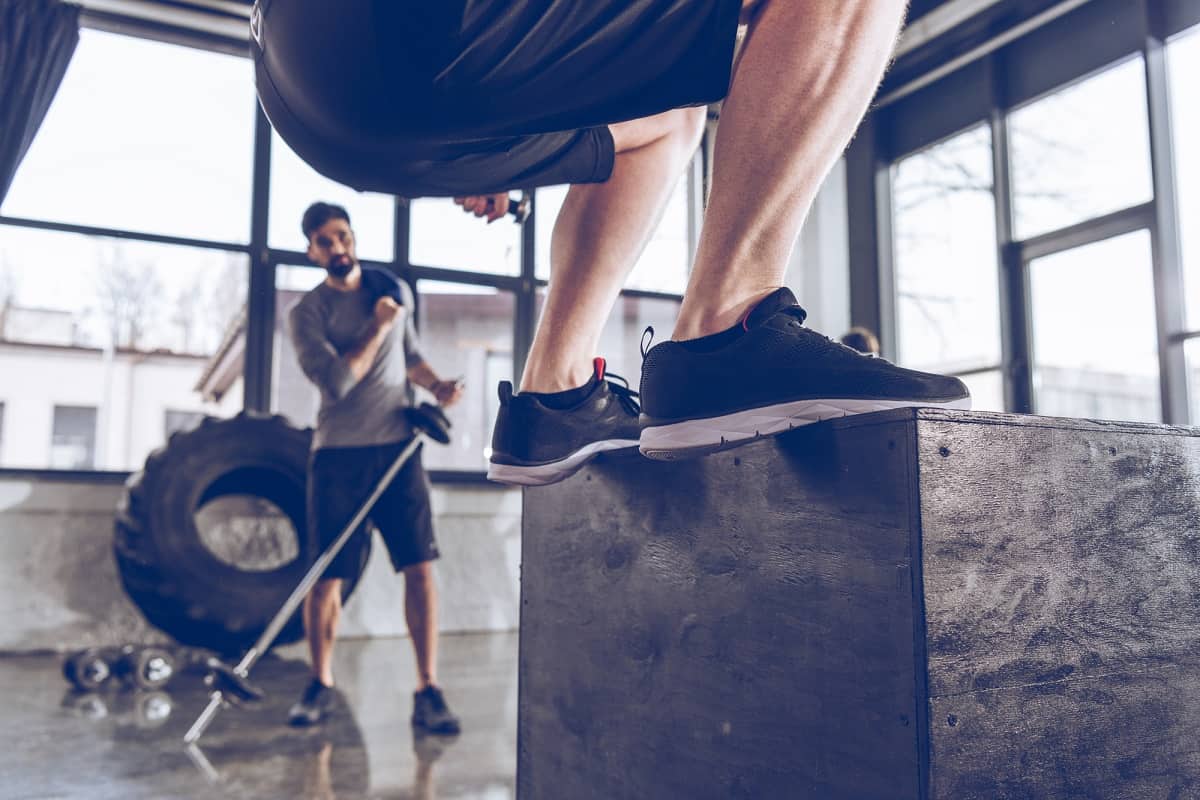 What is the 75 Hard Challenge?
Before you can understand the evolution to the soft challenge (and why this evolution occurred), it's helpful to understand the original version.
The original 75 Hard Challenge was developed by Andy Frisella, an entrepreneur. He describes this as "not a fitness program" but rather a "transformative mental toughness program."
The rules of the 75 Hard Challenge are as follows:
Follow a structured diet (keto, paleo, vegetarian, etc) that fits your goals with no "cheat days" and no alcohol.
Complete two 45-minute workouts each day, one of which must be outside.
Drink a gallon of water each day.
Read 10 pages of a book that's non-fiction and educational (physical reading only, no e-books).
Take a progress photo every day.
If you miss any task any day, you must start over again at Day #1.
As a dietitian, trainer, and coach, I have some concerns about these rules, though.
First, I completely agree that there is value in dedicated training, mental toughness, habit setting, and routines. This applies to life in general, as well as fitness and health (it's why I have a 30-day walking challenge and 30-day running challenge available here!).
But I also worry that this specific programming can set people up for unsustainable and unrealistic expectations, or potentially even trigger disordered eating and exercise habits.
For example – Let's say you are 40 days into this challenge and twist an ankle walking outside on an icy day. Do you push through the next 35 days in pain and do more damage to your body? Or do you stop the challenge and feel like you've failed?
It seems like a lose-lose in 75 Hard, whereas a more flexible long-term health mindset would see this as a minor setback. Progress can continue being made in many other areas of wellness while recuperating!
Similarly, many dietitians dislike the mentality of "no cheat days" in this challenge because they do not believe that eating ____ (insert whatever food a random diet classifies as off-limits) is "cheating". And taking a progress picture of yourself each day seems to focus too much on the outer appearance rather than inner (more important) changes.
All that said, I know people generally do like the structure of a challenge because it does provide rules and something to work towards. Which is why I much prefer the 75 Soft Challenge if you're looking for something like this to embrace.
What is the 75 Soft Challenge?
There are actually a few versions of the 75 Soft Challenge that are floating around. The first was developed by a blogger at The Pohhu Experience. The second was popularized by @StephenGFitness on TikTok, and seems to be the more common version most people refer to. For that reason, I'll stick with the rules as outlined by Stephen:
Eat well and aim to only drink during social occasions.
Train for 45 minutes each day of the week, with one of those days being active recovery.
Drink 3 liters of water each day.
Read 10 pages of any book.
If you're going to try to do the 75 Day challenge, I much prefer this one (or even better, one that you develop yourself). Here's why:
Eating well doesn't have the same ring to it as "going keto" or "eliminating sugar" – but it's far more sustainable and sets you up for lifelong habits because you can define what it means. It allows for flexibility, which may include – gasp! – a cookie here or there.
Exercising daily for 45 minutes is a tough challenge, but a more appropriate one for most people than the original two-a-day version. This plan also builds in active recovery, which is smart.
While there are many benefits of exercising outdoors – safety concerns may prohibit that sometimes (i.e. neighborhood safety, weather, etc.). As such, I like that there is not a rule necessitating that you go outdoors in this version. (That said, exercising outside may be better for certain brain health metrics than exercising indoors, so if you are able to – go for it!).
Drinking 3 liters of water per day falls more in line with the Institute of Medicine recommendations, which are about 3 liters of fluid intake per day for men and 2.2 liters per day for women.
Reading, whether fiction or non-fiction, is a good daily activity for the brain.
You can also decide whether you want to jump back into the challenge the next day if you have a setback, or if you prefer aiming for all 75 days straight.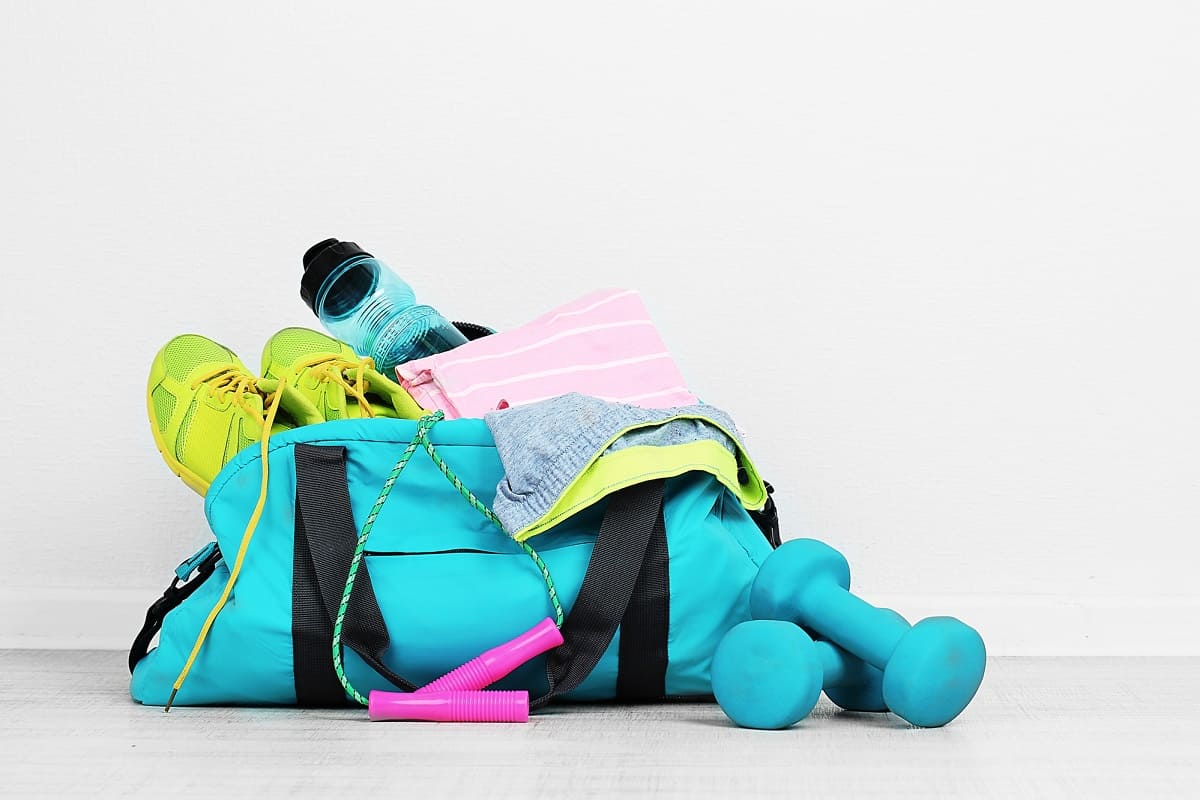 Creating Your Own Challenge
Just because a few people have popularized these plans and rules, doesn't mean that your 75 Day Challenge has to follow that. You can create your own list of habits to attempt to stick with for 75 days.
The key is choosing what is a relatively hard challenge for you – but something that is actually achievable and doesn't risk dangerous outcomes. There is a sweet spot here, and it's important to find it.
For example, some research has shown that people may be more apt to pursue these challenging goals – as opposed to just maintaining the status quo – even knowing that the goal is more difficult. However, a 2021 study also demonstrated that when people fail to achieve a very challenging goal, it can lead to decrease in affect, self-esteem, and motivation.
As Michael Hyatt talks about in his book Best Year Ever, it's important to choose goals in the middle – it's the difference between the "Comfort Zone" (the goal is too easy), the "Discomfort Zone" (where you want your goal to land), and the "Delusional Zone" (something unattainable).
This will vary between different individuals. Perhaps for you, the discomfort zone would be walking daily, reading 30 pages each day, drinking 2 liters of water, and eating a balanced breakfast. For your friend, the discomfort zone might look like an hour workout each day, eating a vegetable at lunch and dinner daily, skipping alcohol completely, and listening to a leadership podcast for 15 minutes each day.
You can figure out the tasks that work for you – and that seems like it would be the best type of 75 Challenge, since it's most meaningful to your life.
Free 75 Soft Challenge Printable
If you want to embark on this challenge, you can download our free printables as a fun way to track your progress.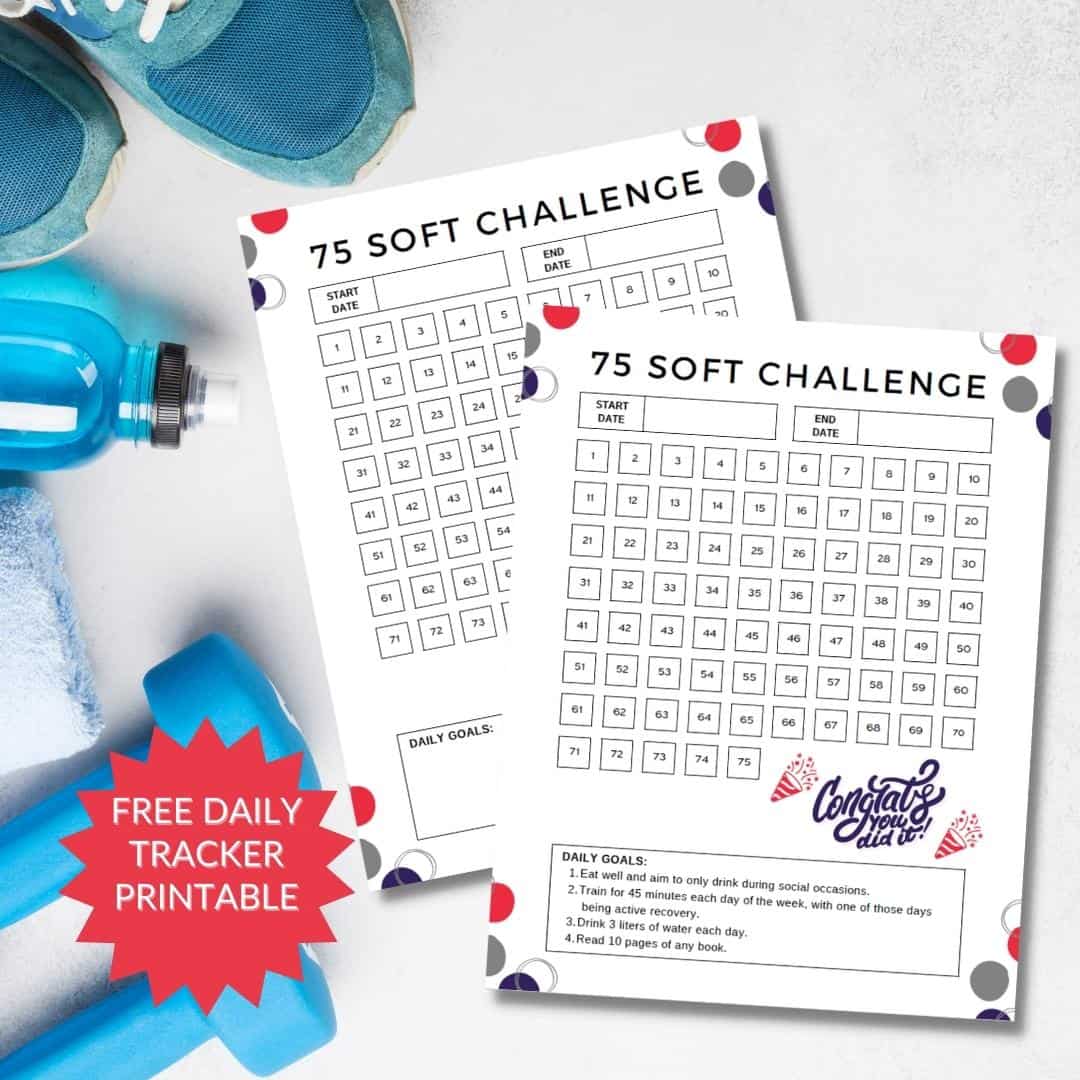 The first 75 Soft Challenge printable contains daily boxes to check off, and you can find a page with the common 75 Soft goals as well as a page with that has a blank box for you to set your own goals.
There is also a second 75 Soft printable that is a weekly tracker, which contains a list of each day of the week with the boxes to check off for each habit (or for you to plan what you'll do for each habit). There's also a space for "notes and quotes" that you can use. Again, we've included a version with the common rules and one where you can write in your own.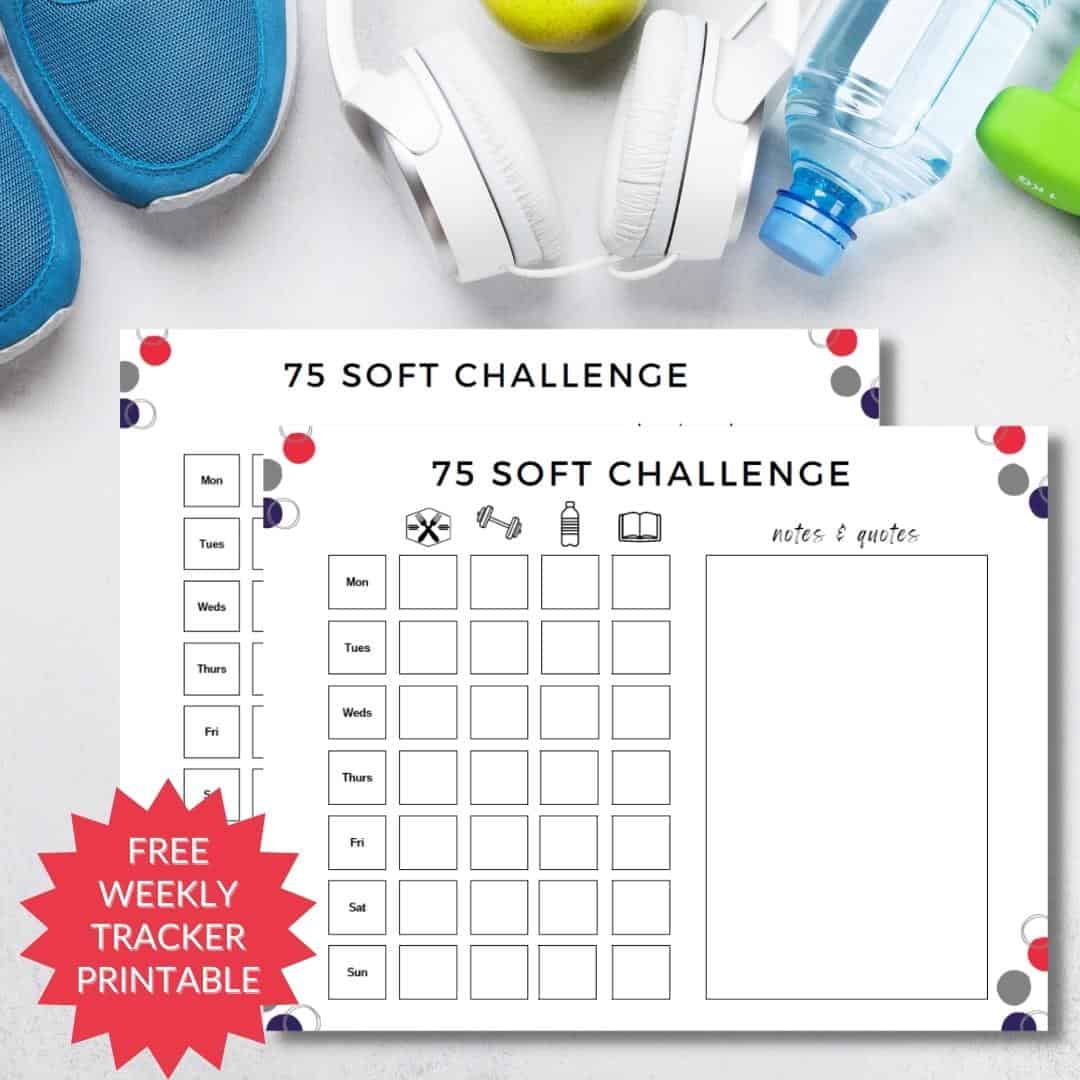 The Bottom Line
Challenges can be a great way of kickstarting your motivation and developing discipline. However, it's important to ensure that any challenge is realistic and doesn't set you up for disordered health habits. The 75 Soft Challenge may be a good middle ground that is definitely challenging, but also doable for many folks. Or, consider setting your own challenge with the goals that are most meaningful to you.
Feel free to pin this post to share with others!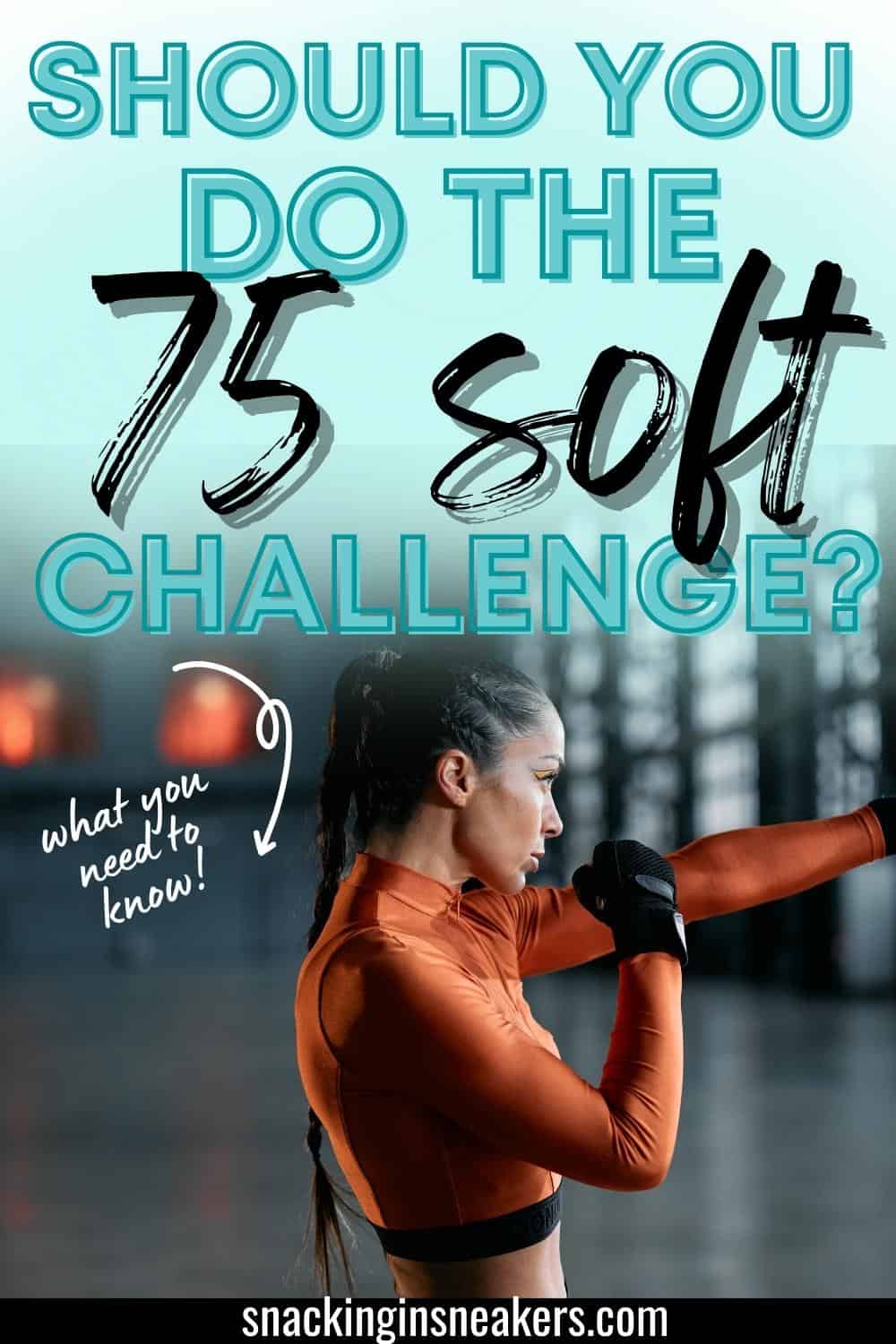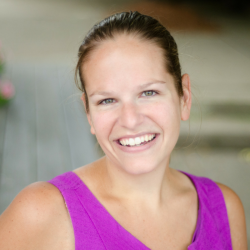 Latest posts by Chrissy Carroll
(see all)