These mini apple burgers are perfect for a summertime party, a fun dinner for the family, or even just a tasty afternoon snack! With just a few simple ingredients, you can quickly whip up these blended burgers and sink your teeth into a delicious savory-sweet combo.
Disclosure: This post is sponsored by Monterey Mushrooms. As always, all opinions are my own.
What's a blended burger?
The burger patties for this recipe are incredibly easy to make, and come out so flavorful and juicy. What's the secret? It's making a blended burger with mushrooms!
That's right, a blended burger is simply a mixture of both meat and mushrooms. By adding in finely diced sautéed mushrooms, you're able to create a burger with amazing texture, enhanced taste, and of course – you're sneaking in extra veggies into your day too. 😉
For these apple burgers, I went with Monterey Mushrooms Baby Bella Mushrooms as my choice to mix with the ground beef.
Baby bella mushrooms, sometimes called cremini mushrooms, are actually just a younger version of the portabella mushroom. They've got a great earthy, umami aspect to them which works wonderfully in a burger. But you can also use white button mushrooms instead if that's what you've got on hand!
PS – If you've never made a blended burger before, definitely check out this post with the best tips for grilling blended burgers. (And be sure to check out my black and bleu breakfast burger recipe, which is also a blended burger).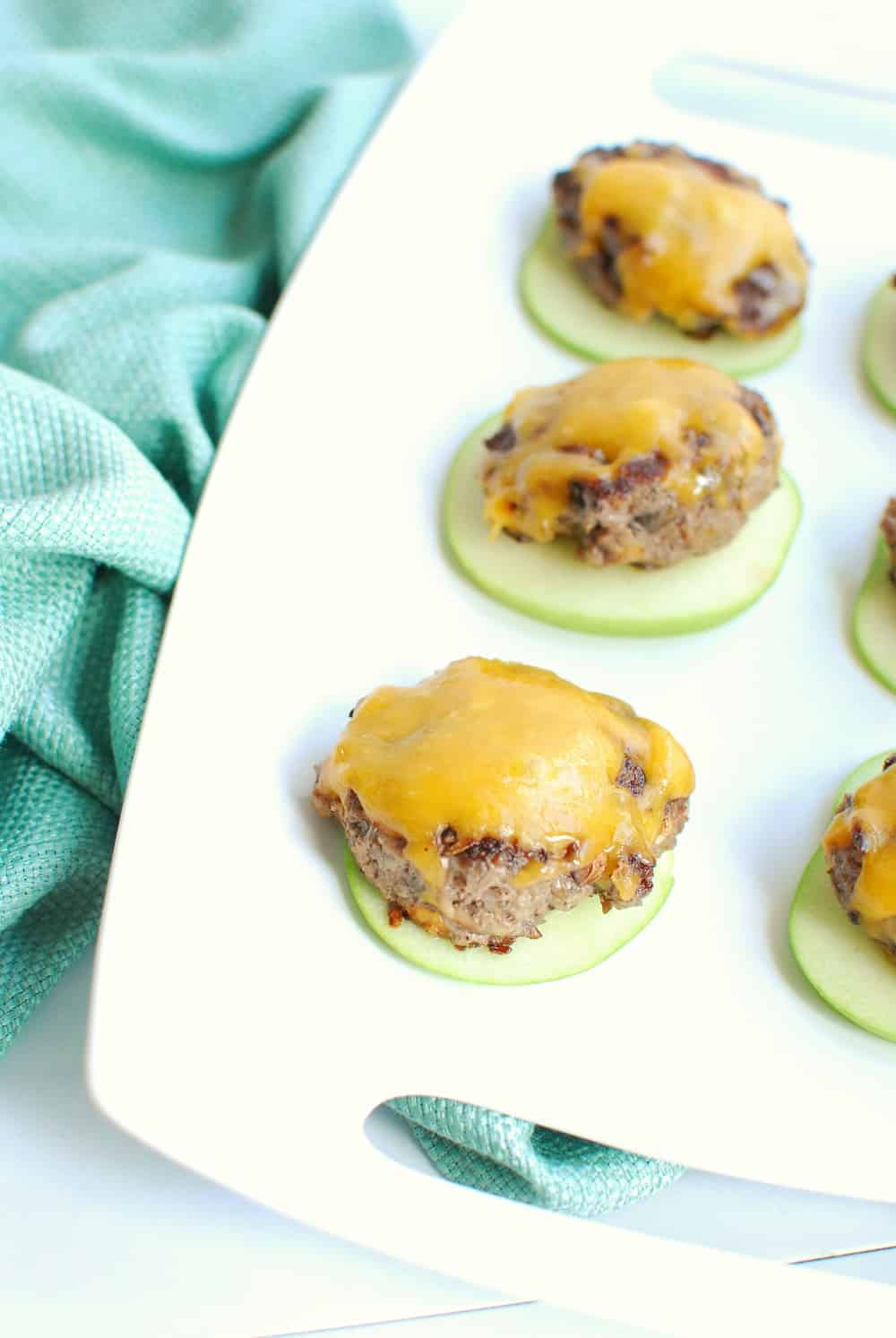 How to make mini apple burgers
Time to get cooking! Here's everything you'll need to make these cute sliders:
Baby bella mushrooms
Olive oil
Ground beef
Salt
Onion powder
Pepper
Cheddar cheese (or your favorite cheese)
Apples
The first step is to finely dice your mushrooms in a food processor (or by hand if you don't have a food processor).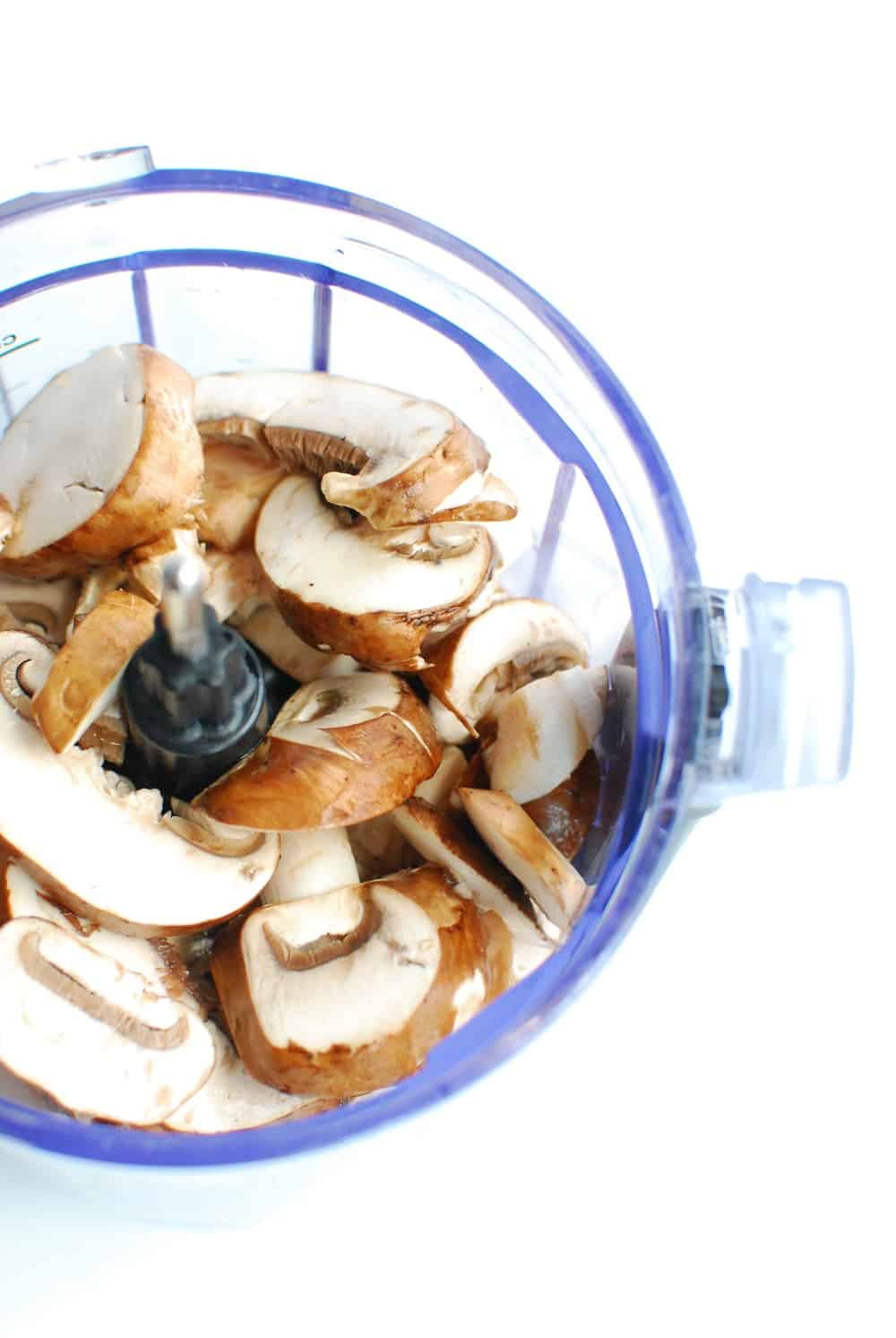 You want the mushrooms to be in small pieces so they seamlessly work into the burger patty. If there are big chunks, it can actually make the patty fall apart – so go for a nice small diced cut.
The next step is optional, but I highly recommend it – and that's sautéing your mushrooms. Yes, you can technically skip this step and just mix the raw mushrooms into your beef for your burger patties. If you're in a rush to get your food on the grill, feel free to do that. But by cooking the mushrooms first, it enhances the flavor and texture.
All you need to do is heat olive oil in a skillet and sauté them on the stovetop for about 5 minutes. (As an alternative, if you have a griddle top grill or a grill basket, you can cook them right on the grill. You'd want to hold off on dicing until after they're cooked in this case.)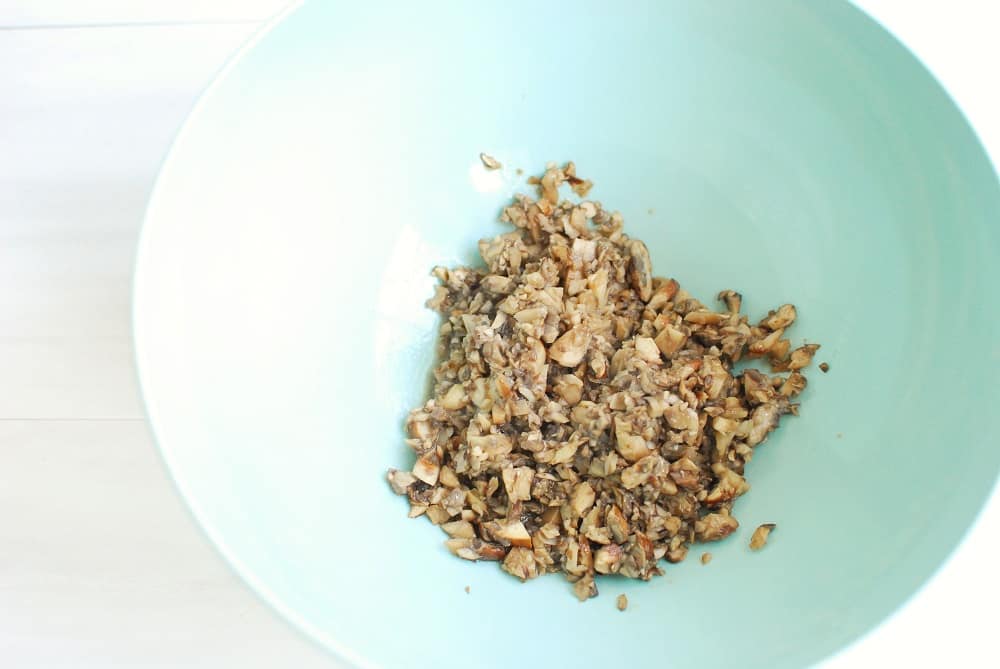 You'll let your mushrooms cool for a few minutes, then you'll mix them up with your ground beef, salt, onion powder, and pepper.
Form them into 10 mini burger patties, and then pop them in the fridge while you're getting your grill ready. I've learned that one of the reasons burgers sometimes fall apart is that the meat is too warm. By popping the patties in the fridge for a few minutes, it helps ensure they stay together.
When your grill is ready, cook the patties on there. The exact time will depend on your grill and the heat, so just keep an eye on them. (You can use a meat thermometer to check that they've reached 160 degrees if you want to double check that they're done.)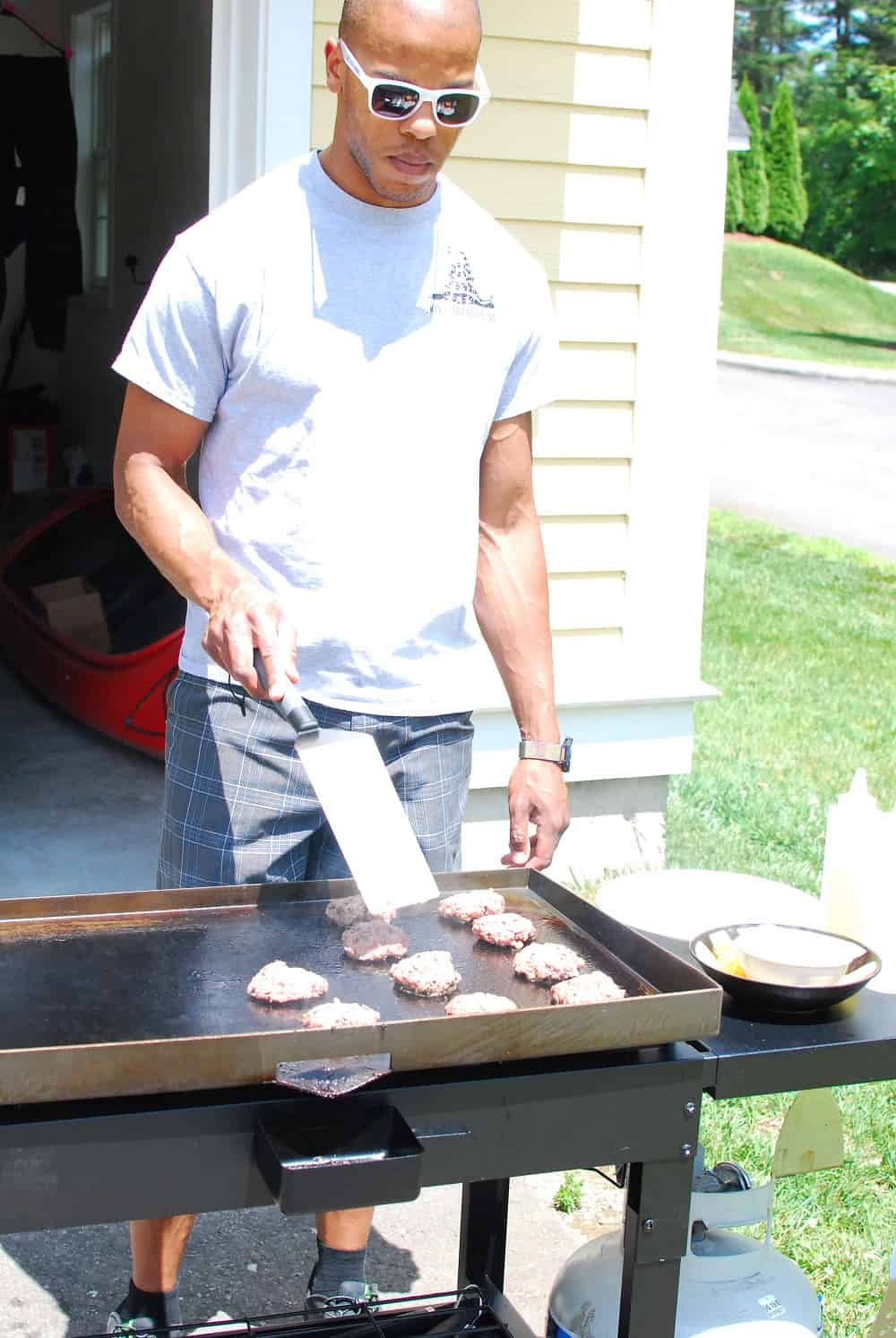 Toss the cheese on them and let them sit on the grill for just a smidge longer, until the cheese is melted.
Slice up your apples, place your burger between the two slices – and voila, mini apple burgers!
Nutrition benefits of these burgers
As I mentioned, blended burgers are awesome because you get the best of both worlds – the meat you love in a burger along with an extra boost of veggies.
But I also love these because they're the perfect little mini portion when you're at a BBQ and want to sample a little of everything. One of these apple burgers clocks in at under 200 calories, leaving plenty of space on your plate for the other goodies you want to try.
Or you could also make these to enjoy as a hearty mid-afternoon snack. With 15 grams of protein and less than 200 calories, it will satisfy your hunger and hold you over to your next meal. Who said you can't have a burger as a snack?!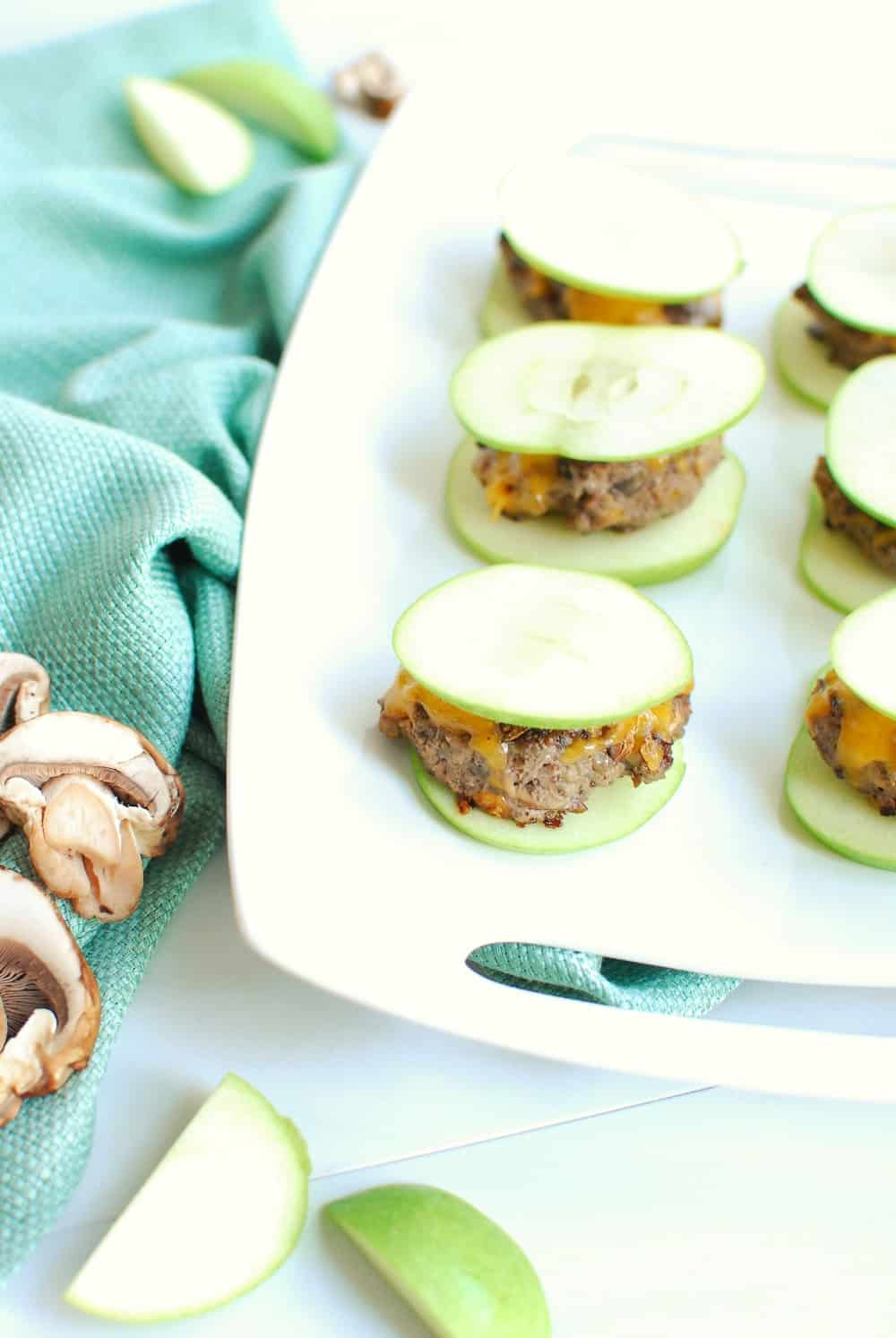 Helpful tip for serving at a party
If you plan to set these out for a party or BBQ where they may be sitting on the platter for a while, you might want to prevent the apples from browning. There's nothing wrong with eating them when they turn a little brown, but I know they're not as aesthetically pleasing.
Lemon juice and salted water work for this, but I don't like the way they alter the taste. The best option I've found is to soak your apple slices in Sprite or Ginger Ale for about 5 minutes.
That helps prevent them from browning and doesn't change the taste of the apple as much as the other methods.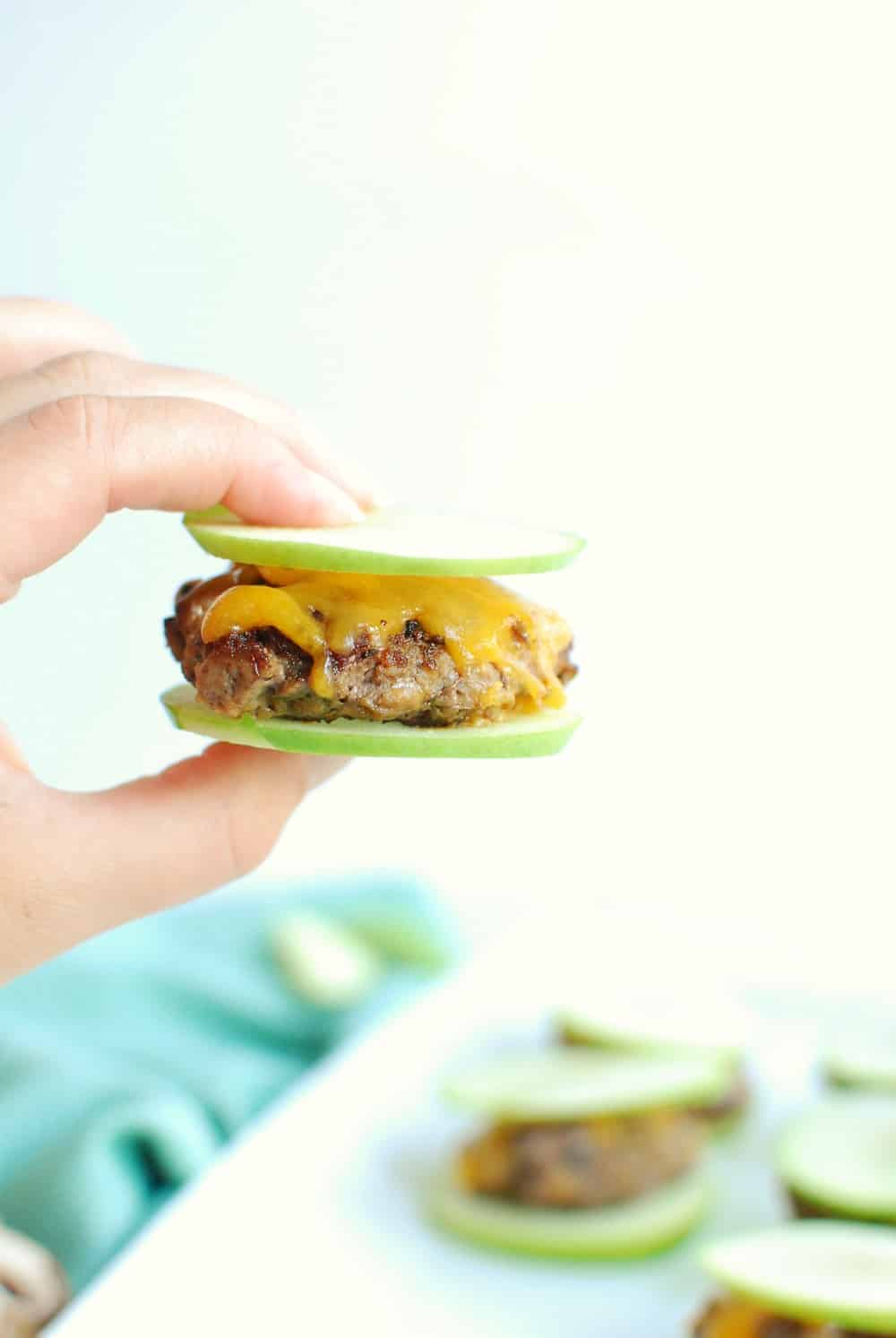 Ways to mix up this recipe
Here are a few ideas for adding some variety to this recipe:
You can use ground chicken, ground turkey, or ground pork instead of ground beef if you'd like. All of them pair well with the mushrooms, cheese, and apple.
Mix up the type of cheese you use. Cheddar and apple are a standard combo (though I will never put cheddar on an apple pie – those people are crazy pants). But you can also use swiss, asiago, or another cheese you love.
If you are more of a traditionalist when it comes to burgers, try this: make 5 normal burger patties instead of 10 sliders, and place your burgers on a bun. Add sliced apples to the top of the burger before adding the top bun. You get to enjoy your traditional burger on a bun but still get all the flavors in this recipe.
I hope you get a chance to try these mini apple burgers! If you do, be sure to leave a comment or recipe rating.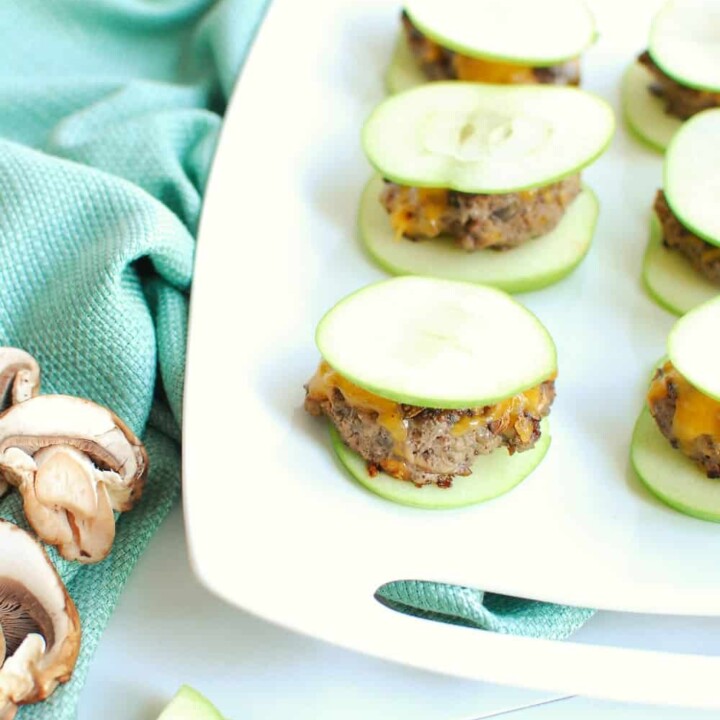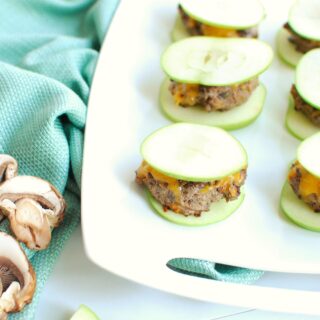 Mini Apple Burgers
These mini apple burgers are perfect for a summertime party, a fun dinner for the family, or even just a tasty afternoon snack! 
Ingredients
8

ounces

baby bella mushrooms

1

tbsp

olive oil

1

lb

85/15 ground beef

1/4

tsp

salt

1/4

tsp

onion powder

1/4

tsp

pepper

5

slices

of cheddar cheese, further cut into quarter squares

3

apples
Instructions
Place the mushrooms in a food processor and pulse a few times until they're finely diced.

Heat the olive oil in a skillet over medium heat. Add the mushrooms and cook for about 5 minutes, until tender. Remove from heat and transfer mushrooms to a mixing bowl. Let cool for a few minutes.

Add the ground beef, salt, onion powder, and pepper to your mushrooms. Mix until just combined, and form into 10 small slider-size patties with your hands.

Place the patties on a plate in the fridge.

Meanwhile, prepare your grill. If using a gas grill, heat to medium-high. If using a charcoal grill, you should be only able to hold your hand about a half foot above the grates for 4-5 seconds before needing to pull it away (if you can hold it there for a long time, wait for it to heat up more).

Put your patties on the grill. Cook around 3 minutes on the first side, and around 3-4 minutes on the second side – or until the internal temperature reaches 160 degrees.

Add two quarter-squares of cheese to each burger. Let the cheese melt, then remove patties to a clean plate.

Slice the apples into 20 thin rounds. Place each slider burger on an apple slice, and top with another apple slice. Enjoy!
Notes
Nutrition facts (approximate per mini burger):
192 calories, 11.5 g fat, 4.5 g saturated fat, 160 mg sodium, 7.5 g carbohydrate, 1.5 g fiber, 5.5 g sugar, 15 g protein, Vitamin A: 3%, Vitamin C: 4%, Calcium: 9%, Iron: 8%
Nutrition
Share: What's your favorite kind of burger? If you tried these apple burgers, what did you think?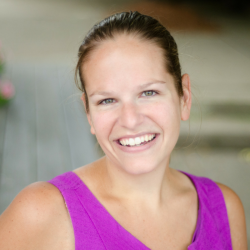 Latest posts by Chrissy Carroll
(see all)