This bright beet dressing is a delicious addition to any of your favorite salad recipes! It's a little sweet, a little tart, and a little earthy – which makes for a fabulous blend of flavors. Plus, the incredibly vibrant pink-purple hue is just gorgeous on any salad.
How to make homemade beet dressing
This recipe is really easy – you only need a handful of ingredients:
Beets
Olive oil
Lemon juice
Apple cider vinegar
Honey
Salt & pepper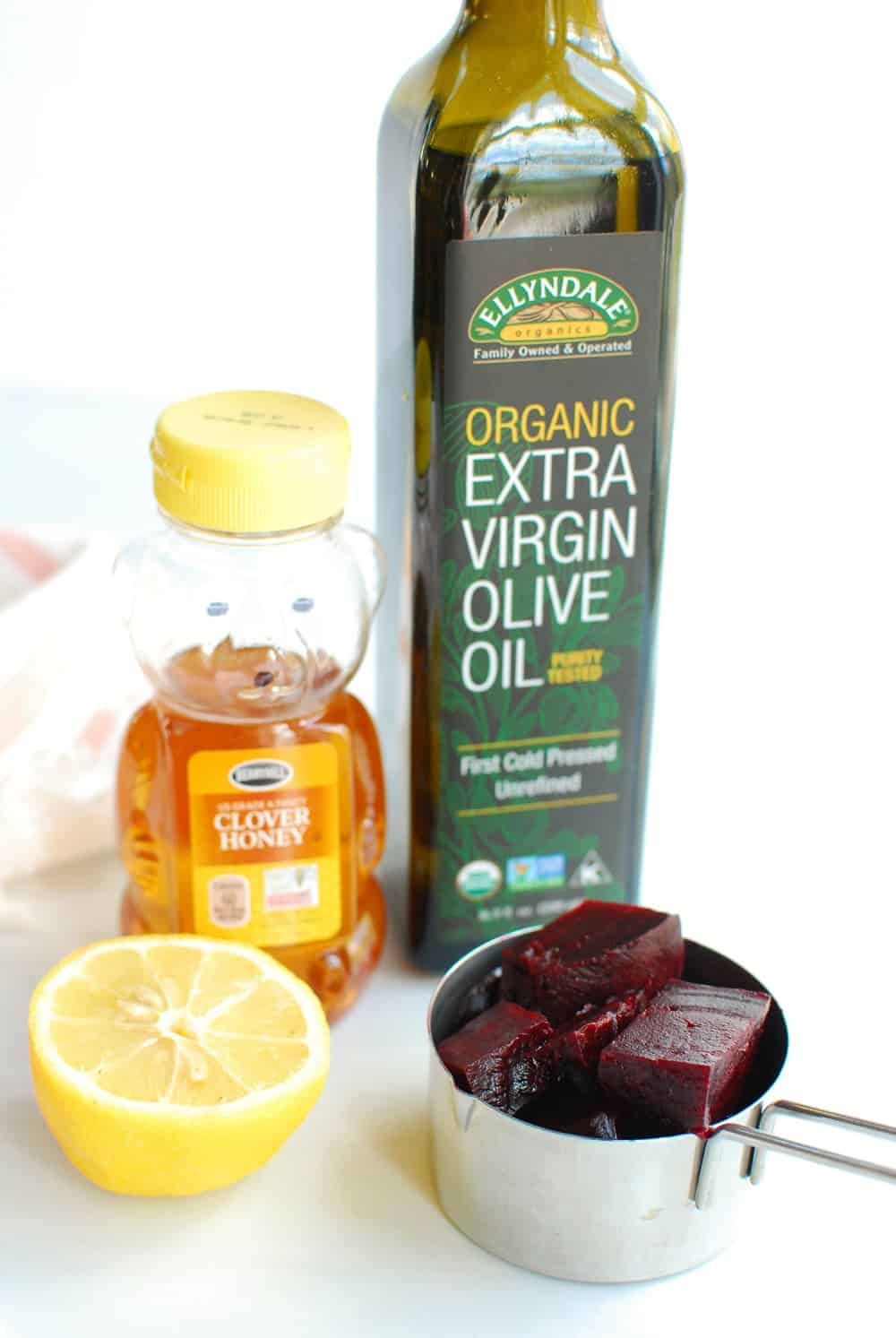 Once you measure everything out (proportions in the recipe card below) you'll just blend everything together, and it's ready to use!
Now this recipe calls for cooked beets. I like to roast off an extra beet whenever I'm making them with dinner, so that I can make this dressing the next day to use on salads for lunch.
If you've only got raw beets on hand right now, though, it's very easy to roast them to then use in this recipe. First, trim any greens from the top, then rinse and scrub the beets. Place them on aluminum foil on a baking sheet. Drizzle a little olive oil on top, then wrap the foil up to enclose the beets. Bake 'em at 375 degrees for 45 to 60 minutes until they're tender (smaller beets will be done around the earlier end; longer beets towards the end of the range).
Nutrition benefits of beets
Beets are an awesome choice for active women. They contain certain vitamins and minerals, like folate and potassium. And their bright red color is courtesy of a plant compound called betanin, which may have antioxidant activity and health benefits.
But perhaps one of the reasons I love beets most is that they're a natural source of dietary nitrates. While we often hear about nitrates as a "bad" ingredient with regards to processing, the dietary nitrates in vegetables are actually really good for us. For example, some research shows they may improve blood pressure regulation.
And for athletes in particular, those dietary nitrates are a precursor to nitric oxide in the body. Nitric oxide acts as a vasodilator – or in non-sciencey terms, it helps open up the blood vessels a bit and allows for easier blood and oxygen flow to the body.
There has been ample research showing that beet consumption (typically in the form of beet juice or supplements) before exercise may improve endurance performance. In fact, a 2017 review article concluded that beet juice supplementation can:
Improve endurance by increasing efficiency
Improve performance at various distances
Increase time to exhaustion during moderate intensity exercise
Improve performance at anaerobic threshold intensities
Now, you're not getting the same dosage of beets in this dressing or in a beet salad as you would with a concentrated juice shot. But it's certainly plausible to think that regular beet consumption might still be helpful for athletes, and this dressing is a great way of getting more beets in!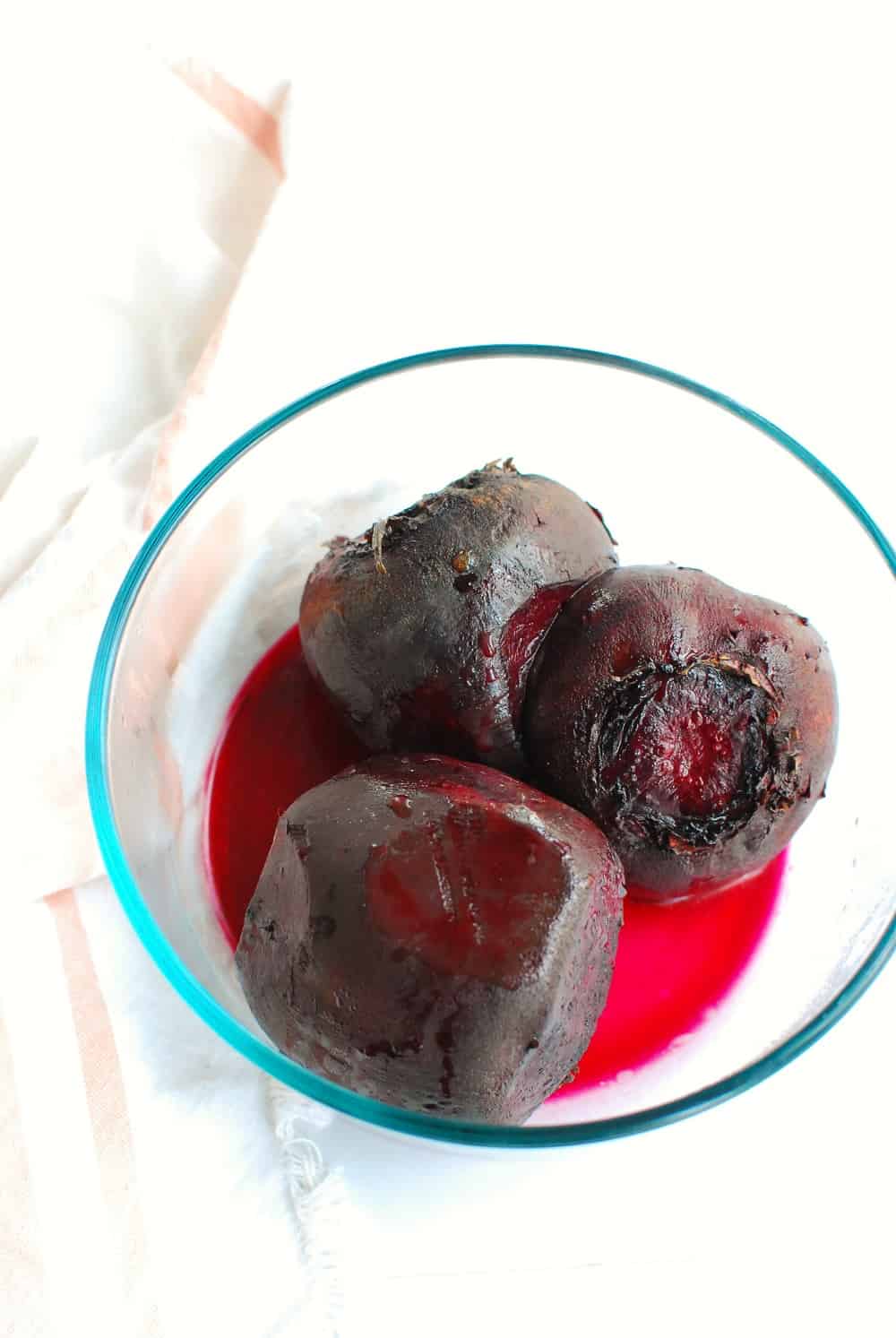 Salad Ideas
If you've made this beet dressing, you might be wondering what kinds of salads to make to go with it! Here are a few suggestions:
I hope you enjoy this homemade dressing. If you get a chance to try it, I'd love for you to leave a recipe rating or comment below.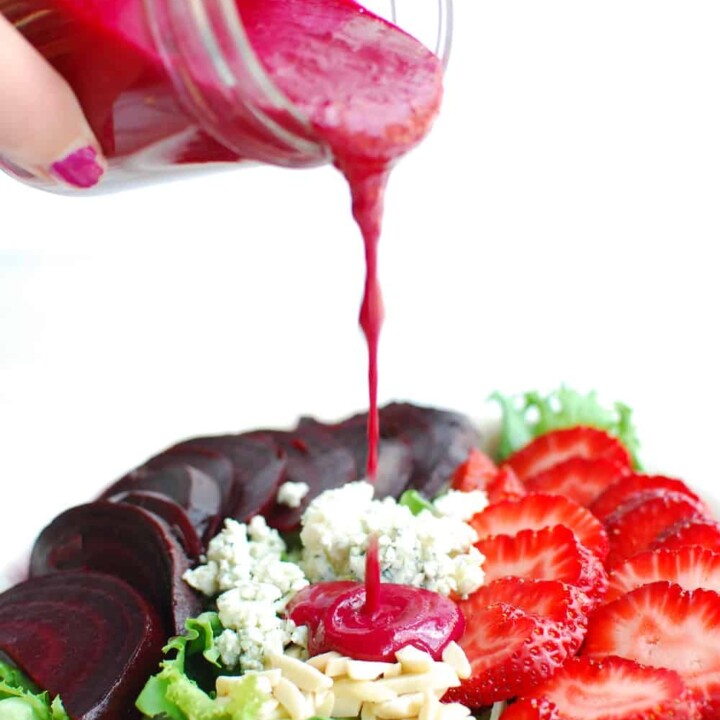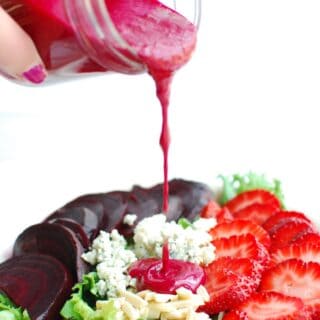 Homemade Beet Dressing
This beautiful homemade beet dressing makes a stunning and flavorful addition to any salad!
Ingredients
1/2

cup

chopped cooked beets

1/3

cup

olive oil

2 1/2

tbsp

lemon juice

1/2

tbsp

apple cider vinegar

2

tbsp

honey

1/8

tsp

salt

1/8

tsp

pepper
Instructions
Place all ingredients in a blender. Blend about 30-60 seconds, until smooth and creamy. Store any leftovers in the fridge for up to 4 days.
Notes
Notes:  This makes about 6 servings, with each serving being around 2 tablespoons each.
Nutrition analysis (approximate per serving):  134 calories, 12 g fat, 60 mg sodium, 7.5 g carbohydrate, 0.5 g fiber, 0.5 g protein, Vitamin A: 0%, Vitamin C: 5%, Calcium: 0%, Iron: 1%
Nutrition
Share: What's your favorite kind of homemade salad dressing?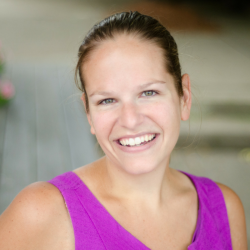 Latest posts by Chrissy Carroll
(see all)