Exercising first thing in the morning can be tough, especially if you need to set the alarm super early to tackle it before work. But once you know the many benefits of running in the morning, it might make it just a little easier to stop hitting snooze, get out of bed, and lace up. In this post, discover the top 12 benefits that will improve your health and your life!
Benefit #1: Improves Cardiovascular Fitness.
This one is quite obvious, but is worth emphasizing – running (whether morning, afternoon, or evening!) can significantly improve your fitness.
Running helps to build cardiovascular endurance. Every time you pound the pavement, your heart has to beat faster and work harder to pump oxygenated blood throughout the body.
In addition, running helps you maintain healthy cholesterol levels and regulates blood pressure. Ample research has shown that recreational runners have better heart health compared to their sedentary counterparts. (And you don't need a ton to make a difference – studies suggest even low levels of running have this effect).
Of course, these benefits can occur with other forms of cardiovascular exercise too – but running is inexpensive and feasible for anyone to start doing.
Benefit 2: Good Mood.
We've all heard about the coveted "runners high" – a slightly euphoric state that sometimes occurs in distance runners, commonly attributed to endorphins.
According to John Hopkin's Medicine, endorphins that are released during exercise may help prevent the muscles from feeling pain. However, it's actually unlikely that these may be the cause of the happy feeling associated with exercise.
Instead, the "runners high" is more likely to be the result of an increase in chemicals called endocannabinoids. These substances are naturally produced by the body, and (as you may have guessed it) have similar effects as cannabis. They can move through the blood-brain barrier, and may act as mood-boosters.
When you start your day in a good mood, you may be more likely to carry that positive energy throughout the day!
Benefit 3: Decreases Stress Levels.
One benefit of starting the day with moderate cardio is that it decreases stress levels. This can work wonders for your mental health, and make you feel a lot more relaxed heading into a busy work day.
Chronic levels of stress may contribute to the development of anxiety or depression. Luckily, research has linked aerobic exercise (like running) to reduced anxiety levels and reduced depression among certain groups (though more studies are needed to determine the exact impact).
Benefit 4: More Energy.
Feel like you're dragging each morning when the alarm goes off? Starting your morning with a jog can actually give you more energy, which will make the rest of your day much more satisfying.
In fact, a systematic review concluded that moderate intensity exercise lasting at least 20 minutes enhances feelings of energy. That means you don't have to get out there and bang out 10 miles; a comfortably paced 2 or 3 mile run can work wonders for your energy levels.
Interestingly, some research suggests that outdoor exercise may help energize more than indoor workouts – so if more energy is a goal of yours, a few miles on the road or trail might be more beneficial than a treadmill workout. (But that may not apply to everyone, and remember that any exercise is better than none!)
Benefit 5: Better Sleep.
Sleep is essential for active folks, and better sleep is an underrated benefit of exercise.
When you run in the morning, you experience physical exertion and may experience an increase in perceived energy, as described above. But later on, you'll experience a bit of an opposite effect – that morning exercise leads better relaxation and sleep at night. A systematic review concluded that exercise improved overall sleep quality and sleep latency (the amount of time it takes you to go from being awake to being asleep).
Some studies have found that there was no difference between morning exercise and evening exercise, like in this study of trained individuals. However, other studies have indicated that late evening exercisers may stay up later and have poorer sleep quality. Morning (or early afternoon) exercise may be best for sleep quality, especially if done with daylight exposure.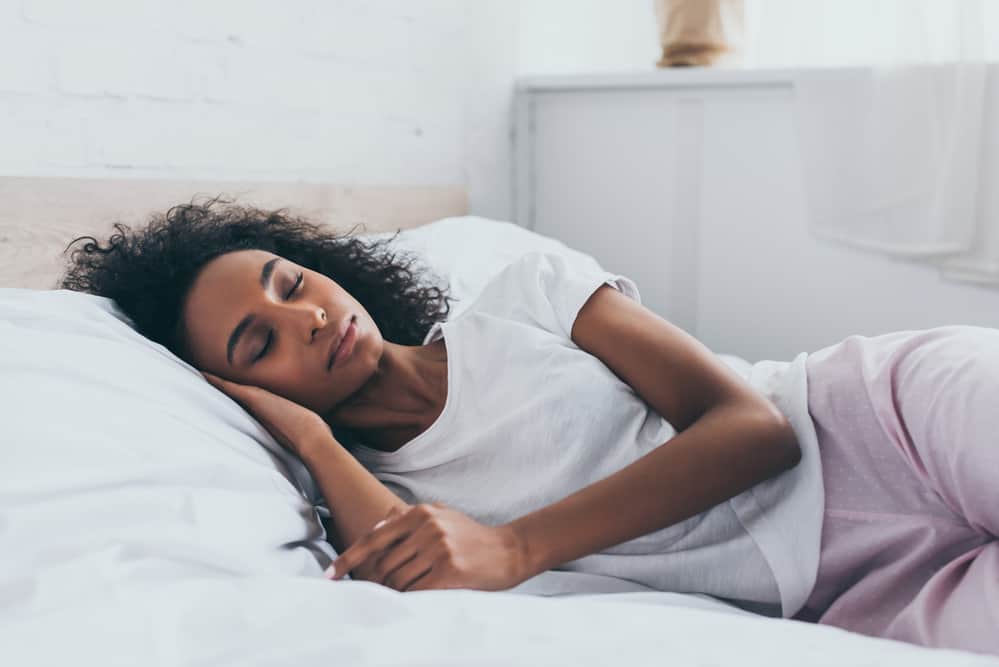 Benefit 6: Inexpensive and Versatile.
OK, OK – this applies regardless of what time of day you're running. But one of the best benefits of running in the morning (and evening) is that it's inexpensive and versatile!
You don't need any special equipment for running (though the fancy gear can certainly be fun to play around with) – you just need to lace up some sneakers and go!
You also don't need to worry about joining a gym (though obviously having strength equipment and fitness classes offer other benefits of their own, and a good treadmill can be nice during bad weather).
And you can go out for a run pretty much any morning, anywhere.
Benefit 7: Temperature Control.
Running in the morning is generally cooler, which can be welcome during hot summertime months. As the temperature rises, performance tends to suffer, especially for long distance running.
For example, research has shown that when the wet bulb globe temperature (which is a measure of actual temperature, humidity, wind, and solar radiation) rises from 41 degrees F to 77 degrees F, there is a progressive slowing among marathon runners.
Training in the morning will both feel easier because of this, and will also reduce the risk of heat-related illnesses for those training in very warm climates. (If you are training in hot weather, be sure to check out these tips for running in the heat.)
Benefit 8: Easier to create a habit.
It takes a lot of willpower to drag yourself out the door when the sun has barely risen. But once you have, all that effort of getting up at a early hour will allow for more ease in creating healthy habits. There's less risk of work piling up during the day, housework that is staring you in the face, or simply feeling tired at the end of the day and backing out.
Instead, it's easier to make running part of your routine which means less chance of failure.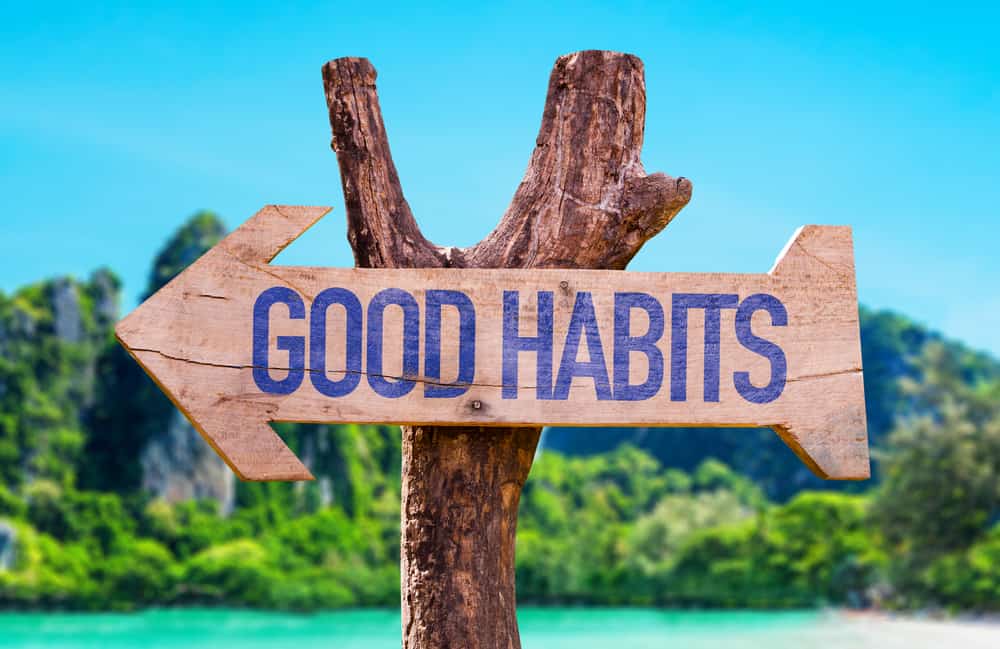 Benefit 9: Improves productivity.
Did you know that exercise in the morning can make you more productive and help your brain at work? For example…
Among a group of people aged 19 to 93, exercise led to better reaction time in this study.
Research has shown aerobic exercise like running increases global cognitive function, executive function, and visuospatial function (all of which are different indicators of cognition).
Another study found that employees had better work performance on exercise days compared to non-exercise days.
The various chemical and hormonal changes that occur during and after exercise may help with mental focus and attention, leading to these benefits.
Benefit 10: Better Bone Health.
When it comes to bone health, running (morning, noon, or night) is a great idea. Running is a weight bearing exercise, which means it puts stress on your bones in a safe way. (This is different than an exercise like swimming, for example, where the buoyancy of the water does not allow you to receive the same bone health benefits).
Weight bearing exercises can make you more resilient to developing conditions like osteoporosis (where bones become brittle and fragile, which means they can break easily) later in life.
Benefit 11: Fewer People at the Gym.
If you do prefer treadmill running as opposed to outdoor running, the morning is a great time to hit the gym. Gyms are typically less crowded early in the day, so it's easier to get on equipment and start your workout right away!
This also means you can work out without having to deal with other people, which can be a big bonus if you're not feeling overly social at that moment.
Benefit 12: Supports Immune Health.
Research on exercise and immunity is complex, but most studies show that people who engage in moderate exercise have better immune health.
This is thought to be true at big picture scale, but it also may apply to each individual bout of exercise. While health professionals used to believe that an individual exercise session led to a temporary reduction in immune health, newer data suggests that each sweat session may lead to a temporarily heightened state of immunity.
By running most mornings, you therefore set up your immune system to be in a prime position to help fight off potential intruders each day.
This gets a bit more muddied on those who are doing long, vigorous runs – some experts believe that may negatively impact immune health, while others say it's really peripheral factors that have been responsible (i.e. competitive athletes getting less sleep or experiencing more stress while training a lot).
A Final Word
There are many benefits to running, including better sleep, stress relief, and a stronger immune system. If you're interested in getting started with your own running program but need some guidance, be sure to check out all our free training plans. Don't be nervous if you're just getting started – remember, the only person who can stop us from achieving our dreams is ourselves! You've got this.
Share: What's your favorite benefit of running in the morning?
Feel free to pin this post to share with others!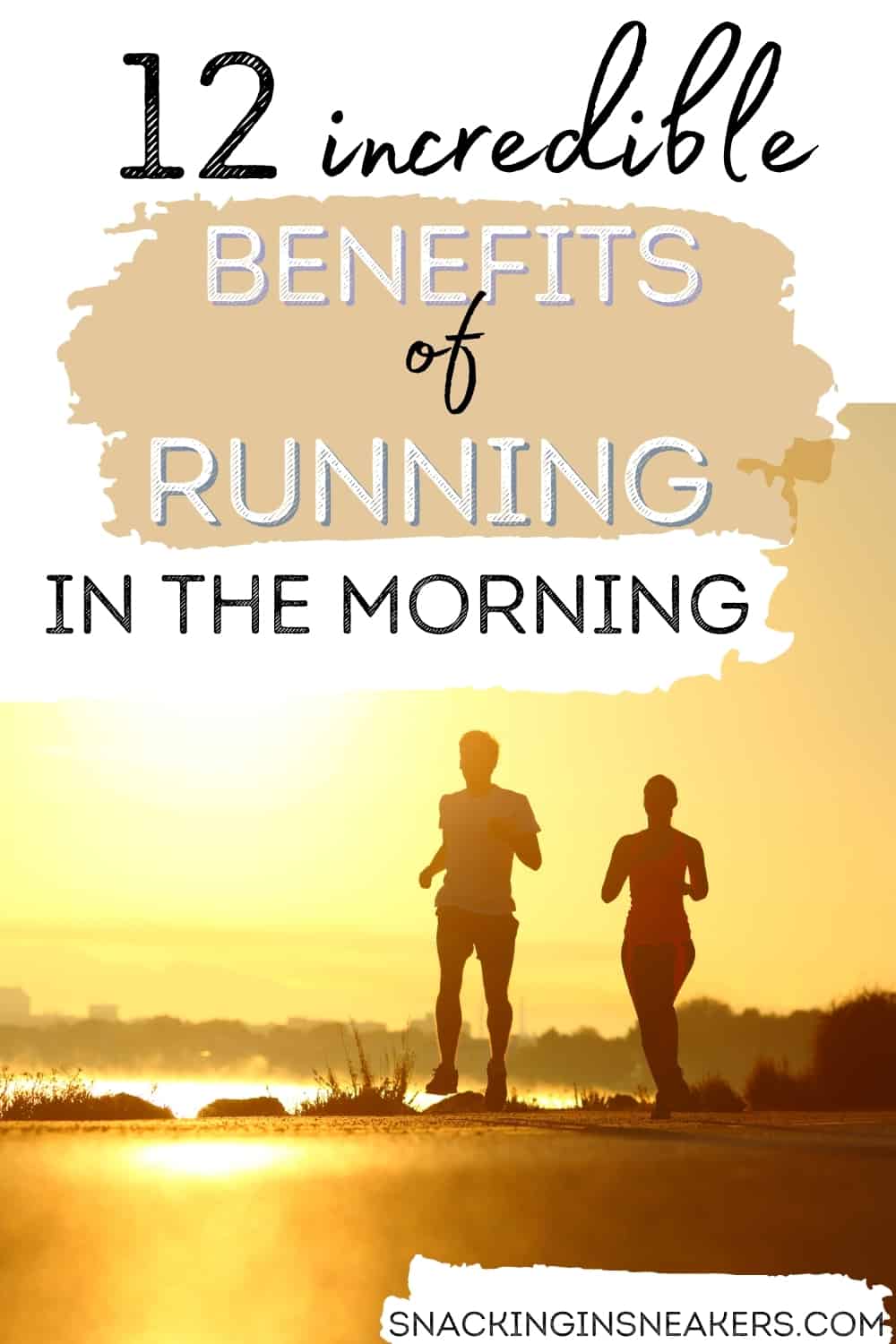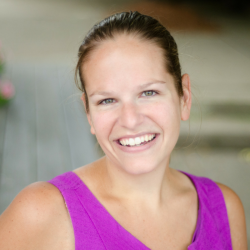 Latest posts by Chrissy Carroll
(see all)