These chicken apple meatballs are easy, delicious, and versatile! Make 'em as an entrée or create mini meatballs for appetizers. You'll love this simple, inexpensive recipe.
Note: This post was first published in 2016 and has been updated in 2022.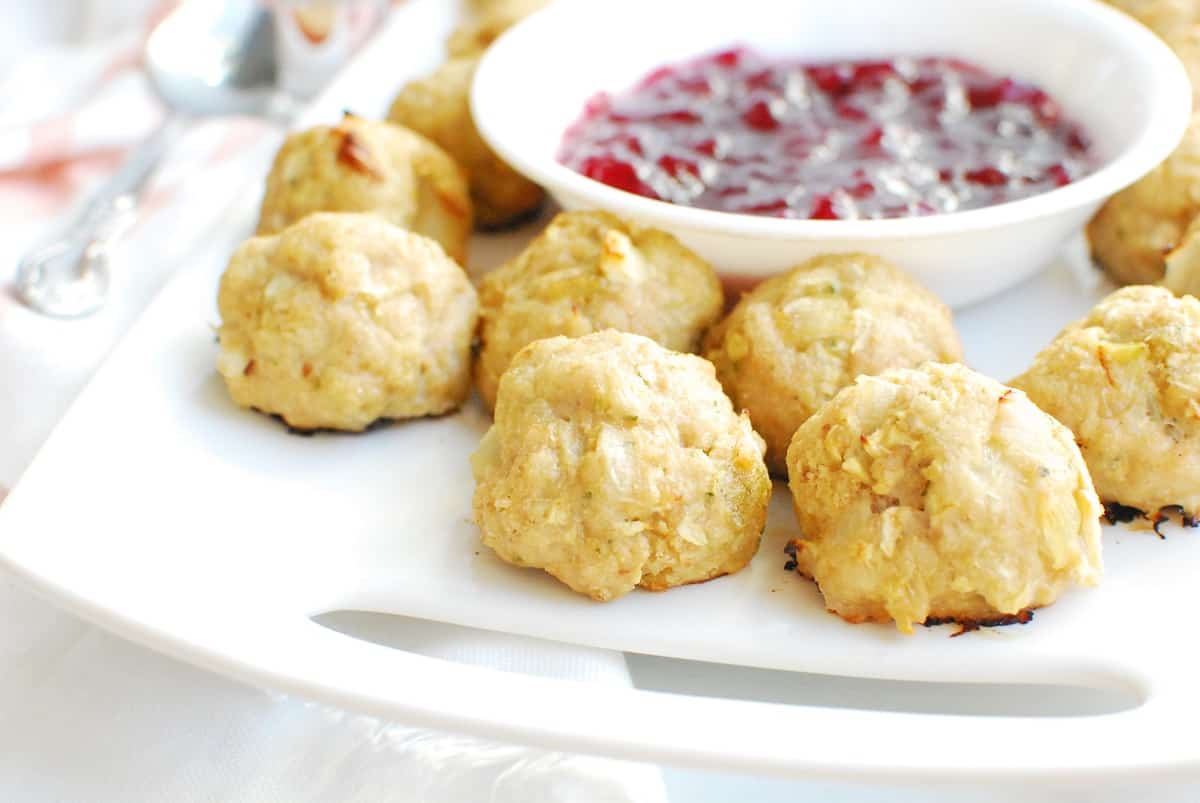 Ingredients
Here's a photo of everything you'll need to make these meatballs, along with some selected ingredient notes: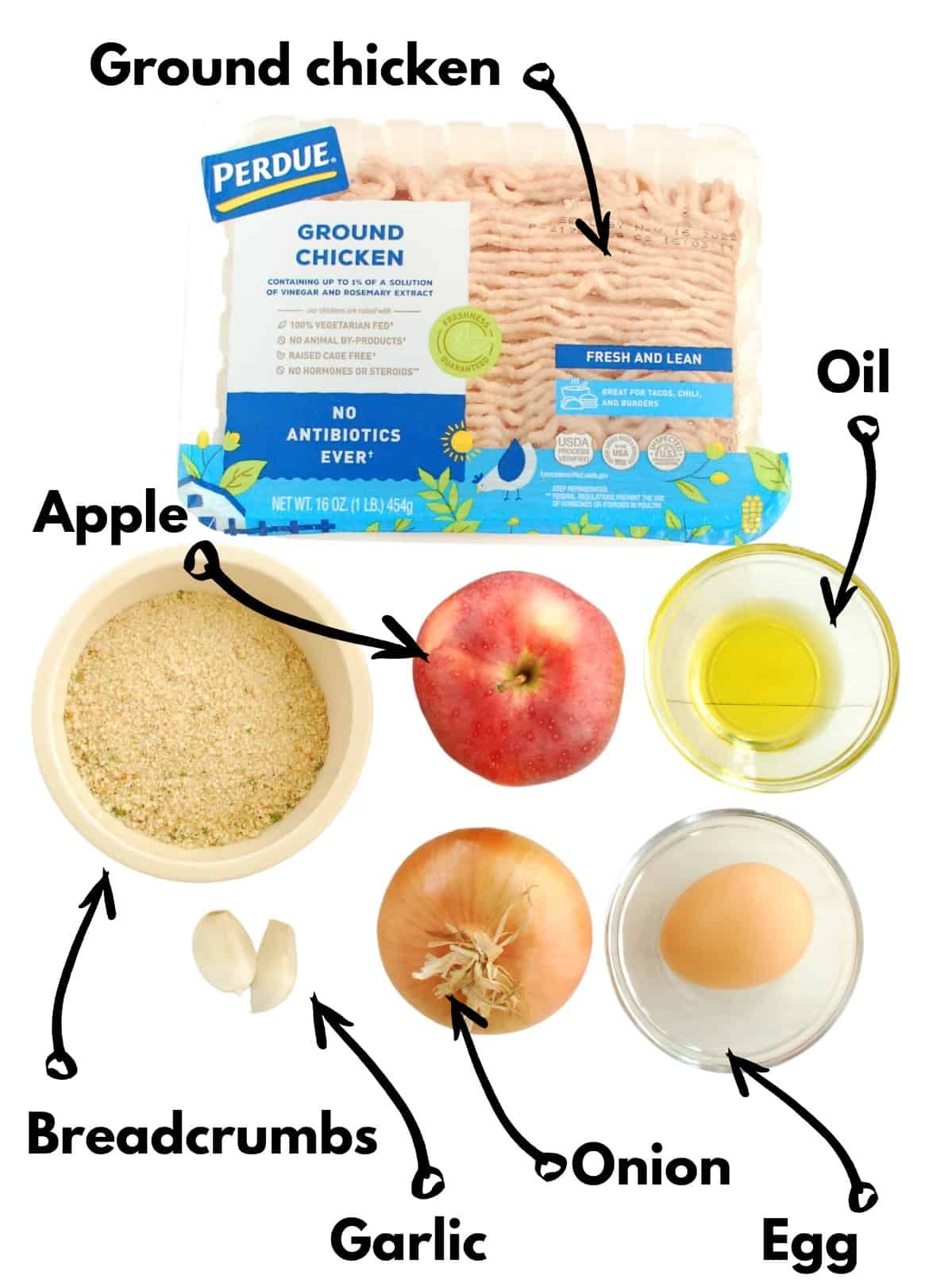 Ground chicken – Ground meat, including ground chicken, is cost-effective and versatile. When it comes to ground chicken, it's important to find the right recipes (like this one!) and cook to the right temperature to ensure the dish has the right texture without becoming dry.
Apples – Any variety that is relatively crisp will work well in here! Crisp apples tend to hold their shape a bit better upon grating or processing. I'm partial to Honeycrisp, Granny smith, Braeburn, Pink Lady, Spencer, or Zestar.
Seasoned breadcrumbs – These add a nice texture and flavor. If you don't have them on hand, you can use plain breadcrumbs and add your own seasonings (salt, pepper, and Italian seasoning are always nice). Or, you can use rolled oats instead of breadcrumbs if you prefer.
Instructions
You'll find the full recipe amounts and instructions in the recipe card at the bottom of the page, but here's a helpful overview with photos.
Start by preheating the oven, and grating your apple. You can do this with a hand grater, but I find that it's much easier to toss chunks of peeled apple into a small food processor bowl, and pulse it a few times. So simple!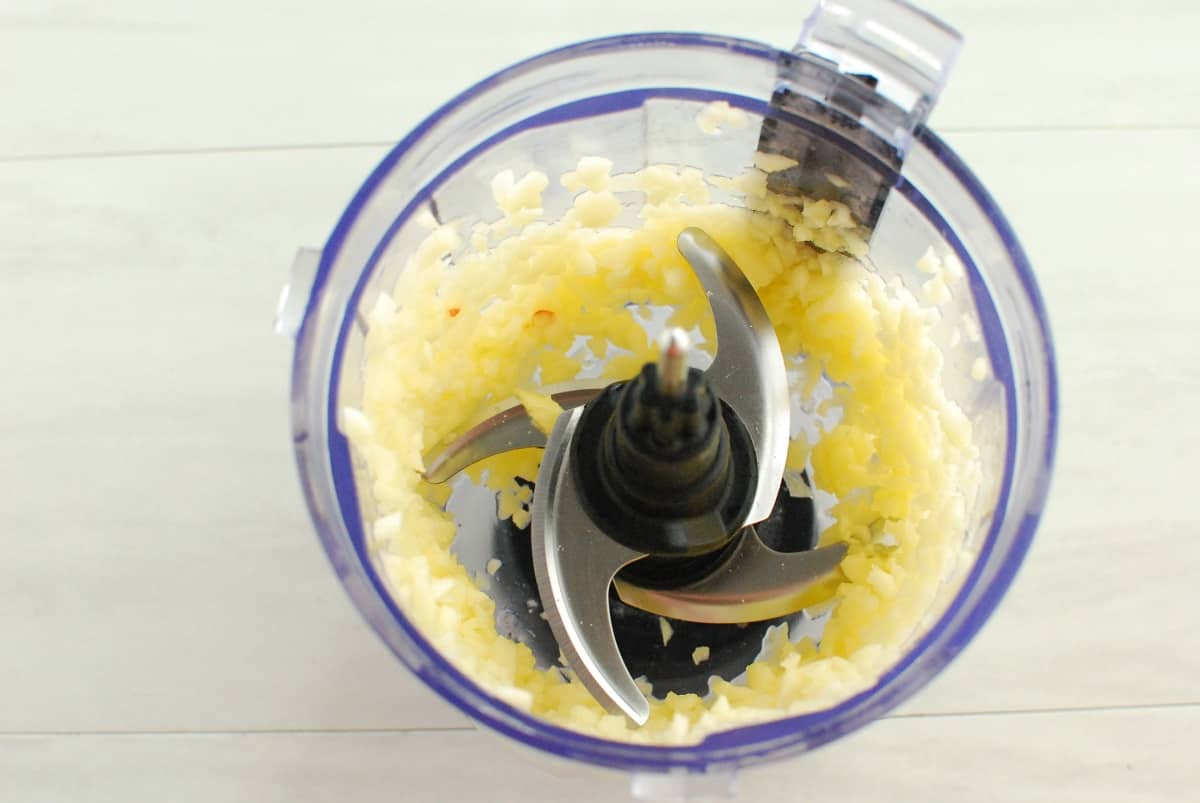 Set that aside for now, and get out a skillet. Heat the olive oil in the skillet, then add the onion. Cook for about 10 minutes over low heat until the onion starts to soften.
While it takes some extra time to do this, I don't recommend skipping this step.  When you cook the onions on the stovetop first, they get that lovely, caramelized flavor.  It adds depth to the meatballs and pairs well with the apple.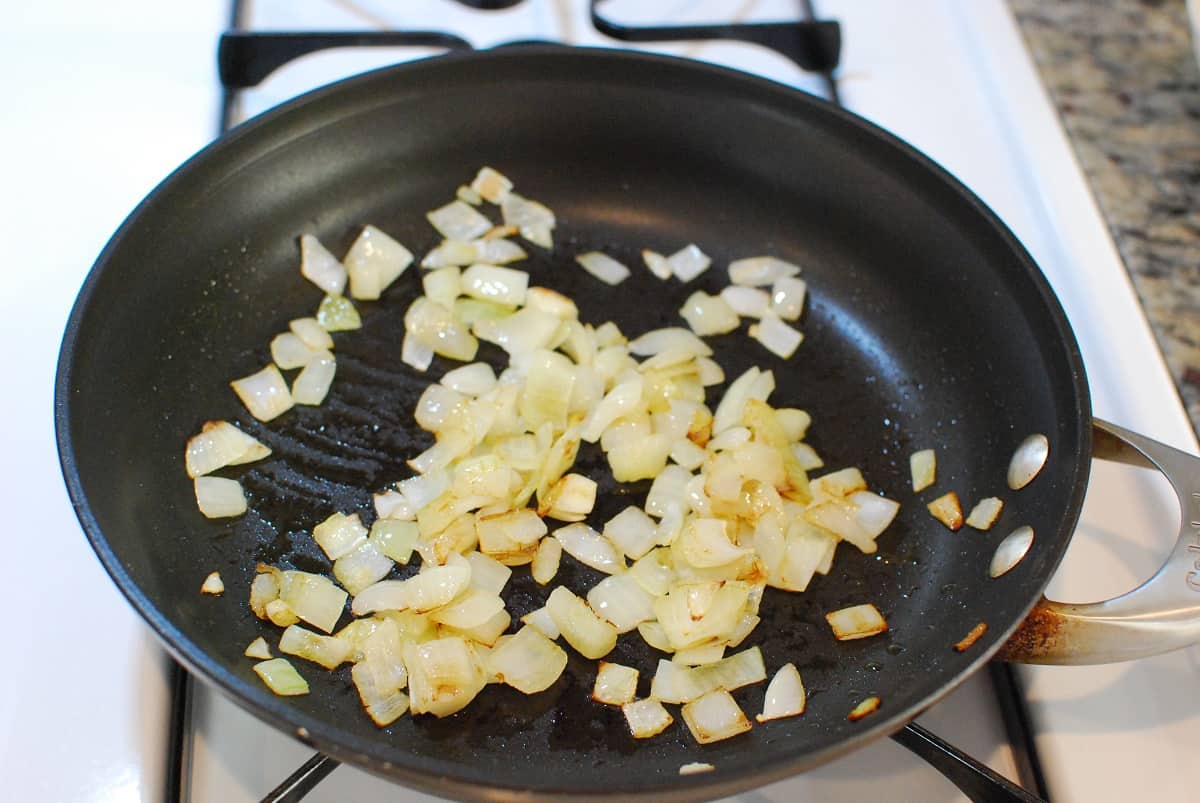 Add the garlic to the onion mixture and cook for another minute or two.
Now mix all the ingredients together: the cooked onion and garlic, grated apple, ground chicken, egg and breadcrumbs.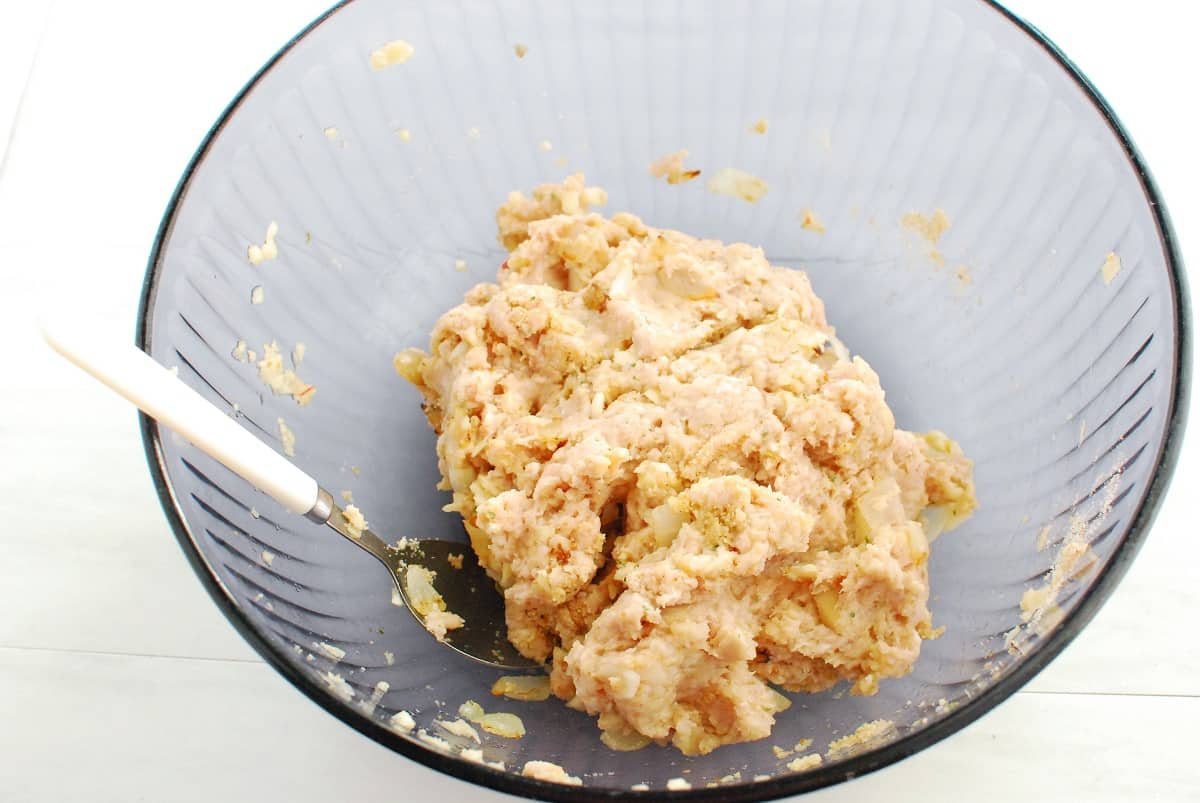 Use your hands to thoroughly mix everything and roll into meatballs.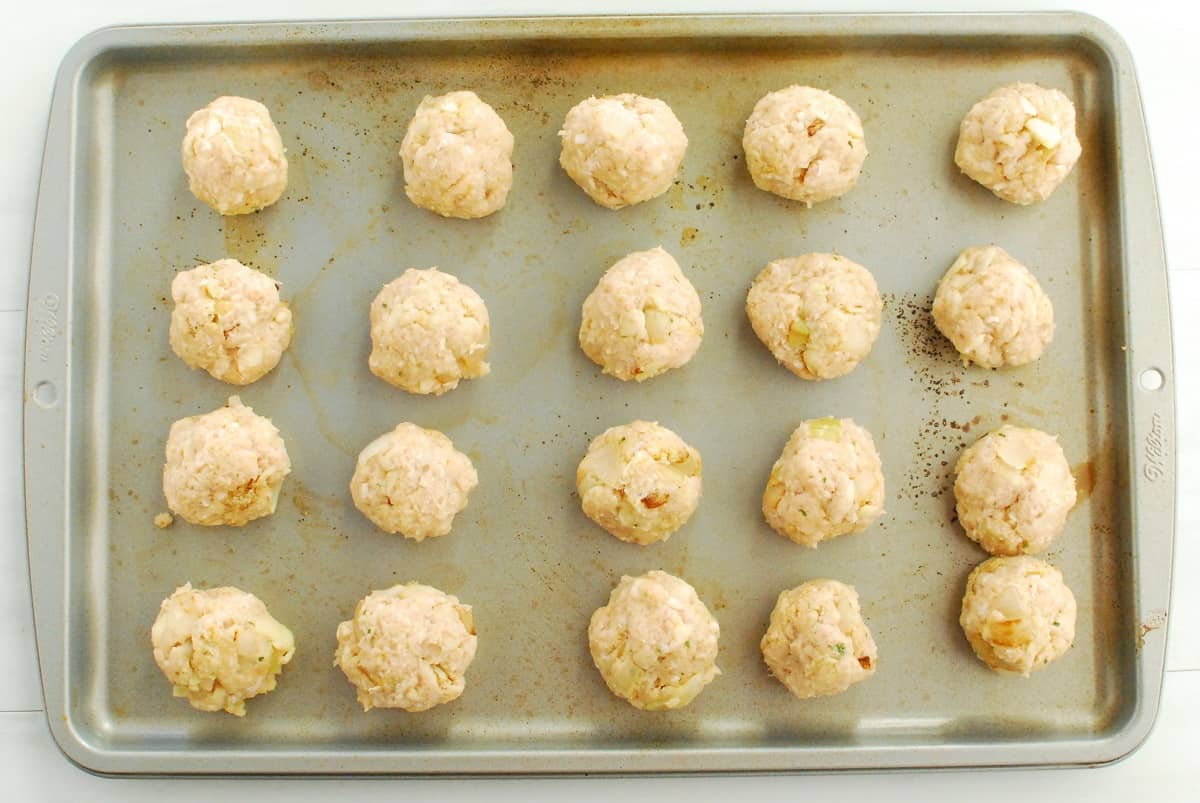 Pop 'em on a baking sheet, cook for about 25 minutes, and you're done!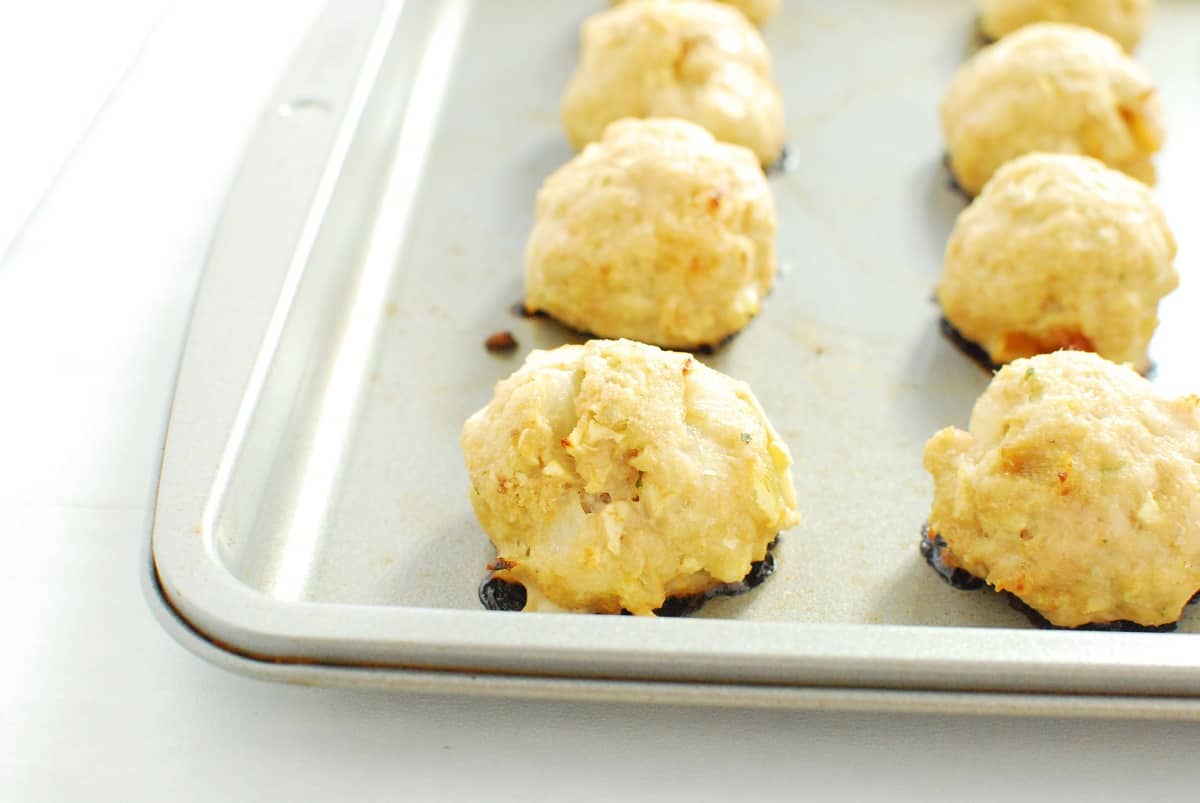 Recipe FAQ
Here are some common questions that may come up as you prepare this recipe:
How do you know when chicken meatballs are done?
Chicken meatballs are done when they've reached an internal temperature of 165 degrees F. You can accurately test for this with a meat thermometer.
Can you freeze chicken meatballs?
Yes. After cooking, freeze in an airtight container. You can remove a few meatballs as desired and reheat in the microwave until warm.
Can you make apple chicken meatballs in the air fryer?
Yes. Instead of cooking in the oven, cook at 375 degrees F in the air fryer for about 12 minutes, flipping halfway through. Be sure to check the internal temperature to ensure it has reached 165 degrees. If it hasn't, return to the air fryer for another few minutes.
Serving Suggestions
You can always eat these chicken apple meatballs alone as the protein portion of a meal. For example, I love these topped with lower-sugar homemade cranberry sauce, served alongside some roasted broccoli (easy to make in the oven at the same time the meatballs are cooking!) and fresh bread.
You can also experiment with different ways to use them in a combination dish, like:
Place the meatballs on top of salad greens, along with some sliced apples, dried cranberries, and nuts. Top with vinaigrette.
Sauté some apple, garlic, and spinach, then toss with cooked pasta, olive oil, and a little parmesan. Add the meatballs.
Pan fry potatoes and greens, then add the meatballs on top of your dish.
Serve them mixed into butternut squash and pumpkin pasta.
Lots of possibilities!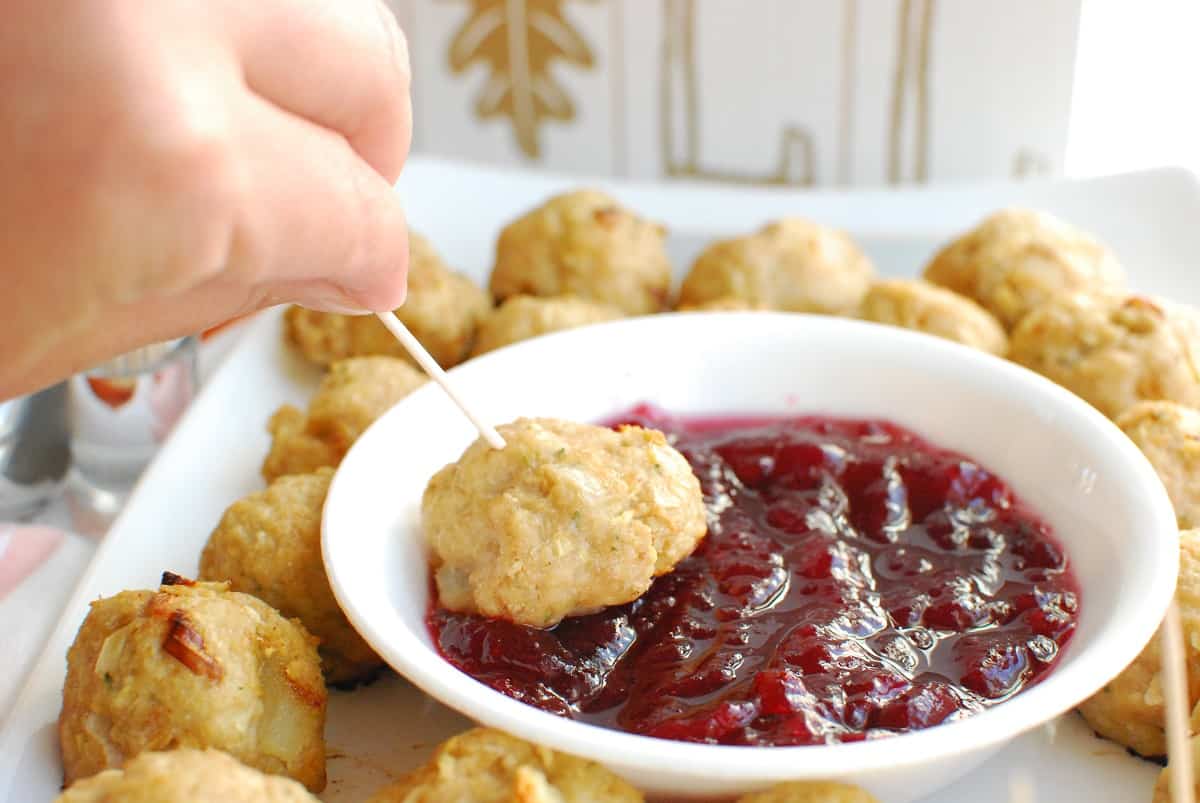 More Ground Chicken Recipes
Looking for other ways to use ground chicken? Try one of these recipes:
I hope you enjoy these apple and chicken meatballs! If you get a chance to try 'em, feel free to leave a recipe rating or comment below.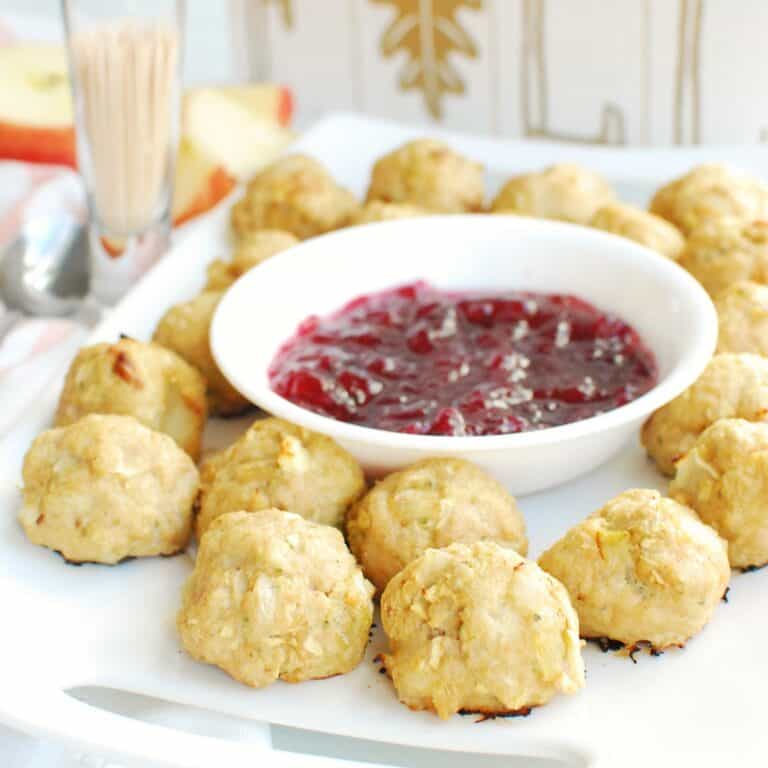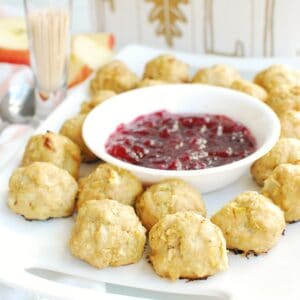 Chicken Apple Meatballs
These chicken apple meatballs are a healthy and delicious dish made with less than 10 ingredients!
Ingredients
1

medium apple, peeled

1

tbsp

olive oil

½

medium onion, diced

2

cloves

garlic, minced

1

lb

ground chicken

1

large egg

½

cup

seasoned breadcrumbs
Instructions
Preheat oven to 375 degrees F. Set aside a baking sheet.

Add chunks of the peeled apple to the small bowl of a food processor and pulse several times to grate (or alternatively, grate by hand). Set aside for now.

In a medium skillet, heat the olive oil over medium heat. Add onions and reduce heat to low. Cook over low heat until they are tender and lightly golden, about 10-15 minutes.

Add garlic to the pan with the onions and cook for another minute. Remove from heat.

In a large bowl, combine the onion/garlic mixture, grated apple, ground chicken, egg, and breadcrumbs. Shape into 20 meatballs and place on the baking sheet.

Cook at 375 degrees F for about 25 minutes, or until the internal temperature reaches 165 F.
Notes
This recipe makes approximately 20 meatballs, and a serving would be considered 4-5 meatballs. For the purposes of the nutrition analysis below, we've assumed 5 meatballs.
Nutrition Analysis (approximate per 5 meatballs): 296 calories, 15 g fat, 4 g sat fat, 300 mg sodium, 17.5 g carbohydrate, 1.5 g fiber, 5.5 g sugar, 24 g protein, Vitamin D: 1%, Calcium: 4%, Iron: 11%, Potassium: 15%
Nutrition
Share with me:  What's your favorite way to use ground chicken? If you tried this recipe, what did you think?
Feel free to pin this post to share with others!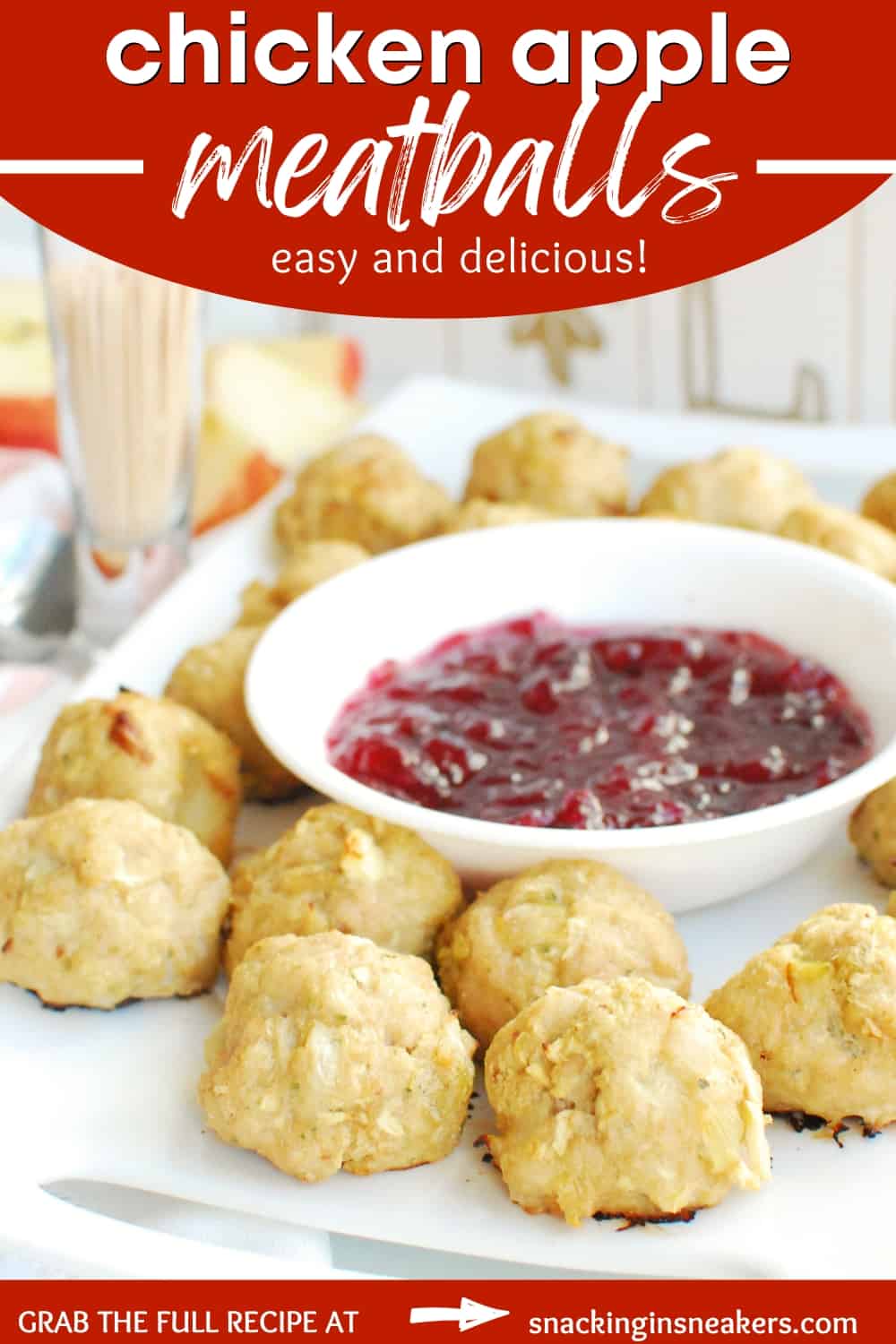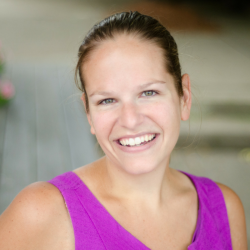 Latest posts by Chrissy Carroll
(see all)