If you and your loved one are both into the workout scene, try printing off one of these fun fitness Valentine's Day cards to share with them! These free cards can be printed out at home quickly and then folded in half to make a card. They should give your significant other a little giggle when you surprise them!
10 Fitness Valentine's Day Cards
Here's a quick overview of each card, and you can find the full packet of printables at the bottom of this post.
1. You make my heart race.
Are you both into running or triathlon? Celebrate with this cute card that shows how your partner makes your heart race.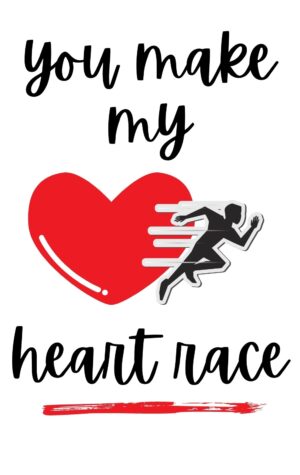 2. When I saw you, it was love at first set.
How cute are those little heart-eyed dumbbells?! Let your partner know that they were the one for you from the very beginning.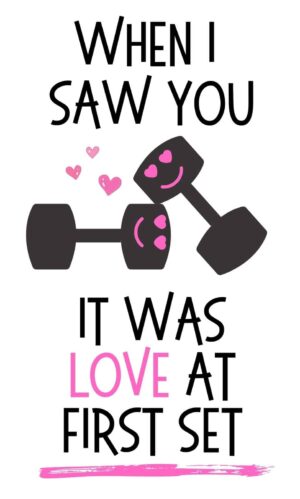 3. I love you more than a race day PR.
Any runner knows that a race day PR deserves a major happy dance, so a love stronger than that feeling is pretty incredible!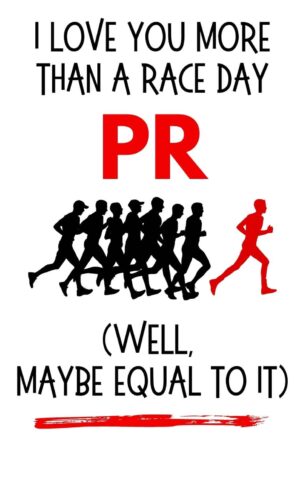 4. You'll always be my swolemate.
If you and your loved one hit the gym together to lift, this is the perfect card.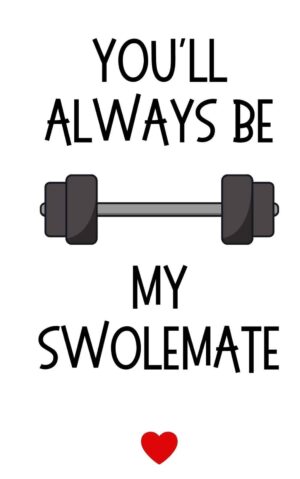 5. Are you a marathoner? Cuz you've been running through my mind all day.
Classic runner pick up line right here. Embrace the cheesiness!
6. You're my sole mate.
Another play on soul mate? Yes, please! In this case, sole mate hints at sneakers worn during a run – perfect for those of you who love to pound the pavement.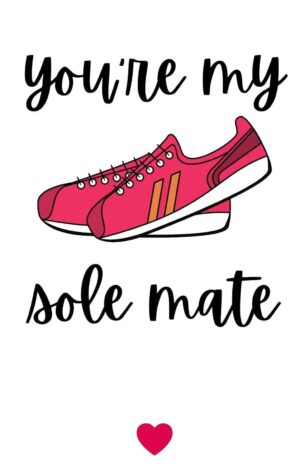 7. My love for you runs deeper than my squats.
A good deep squat is a killer workout for the glutes, hamstrings, and quads. If you're love runs deeper than that – well that's pretty amazing, you adorable couple you!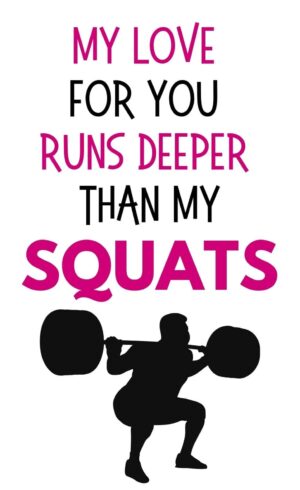 8. I am whey into you.
Couldn't do this post without a protein powder reference! Does your partner love a good protein shake post-workout? This is the card for them!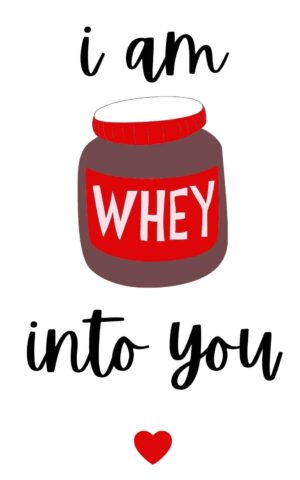 9. You make my heart flip.
If you're more into yoga than other activities, this is a perfect printable card to share.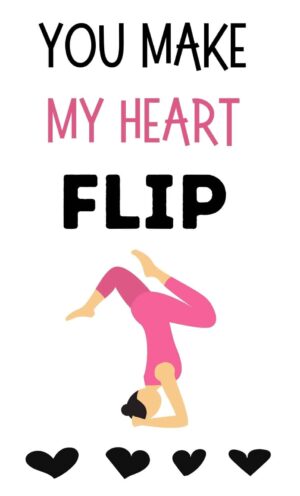 10. I'll always want to HIIT that, even when we're old.
Sexual inuendo? Check. Affirming long term love? Check. Workout related word (HIIT = high intensity interval training)? Check. You've got all the key components of the perfect fitness Valentine's Day card here.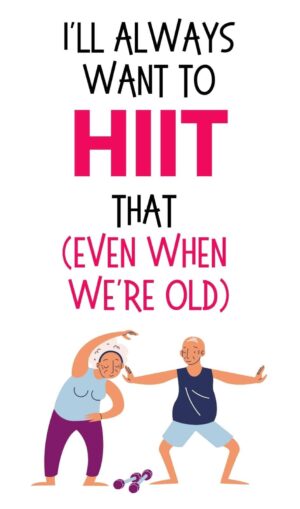 Download the printable
You can download the PDF file with all these Valentine's cards here. All ten options are in the file, so if you only want to print one, just set it to only print the correct page.
I hope you enjoy this and that it helps you celebrate Valentine's Day with your loved one! 🙂
Share: Do you have any other fun fitness Valentine's Day sayings?
PS – Be sure to pin this post to share with others!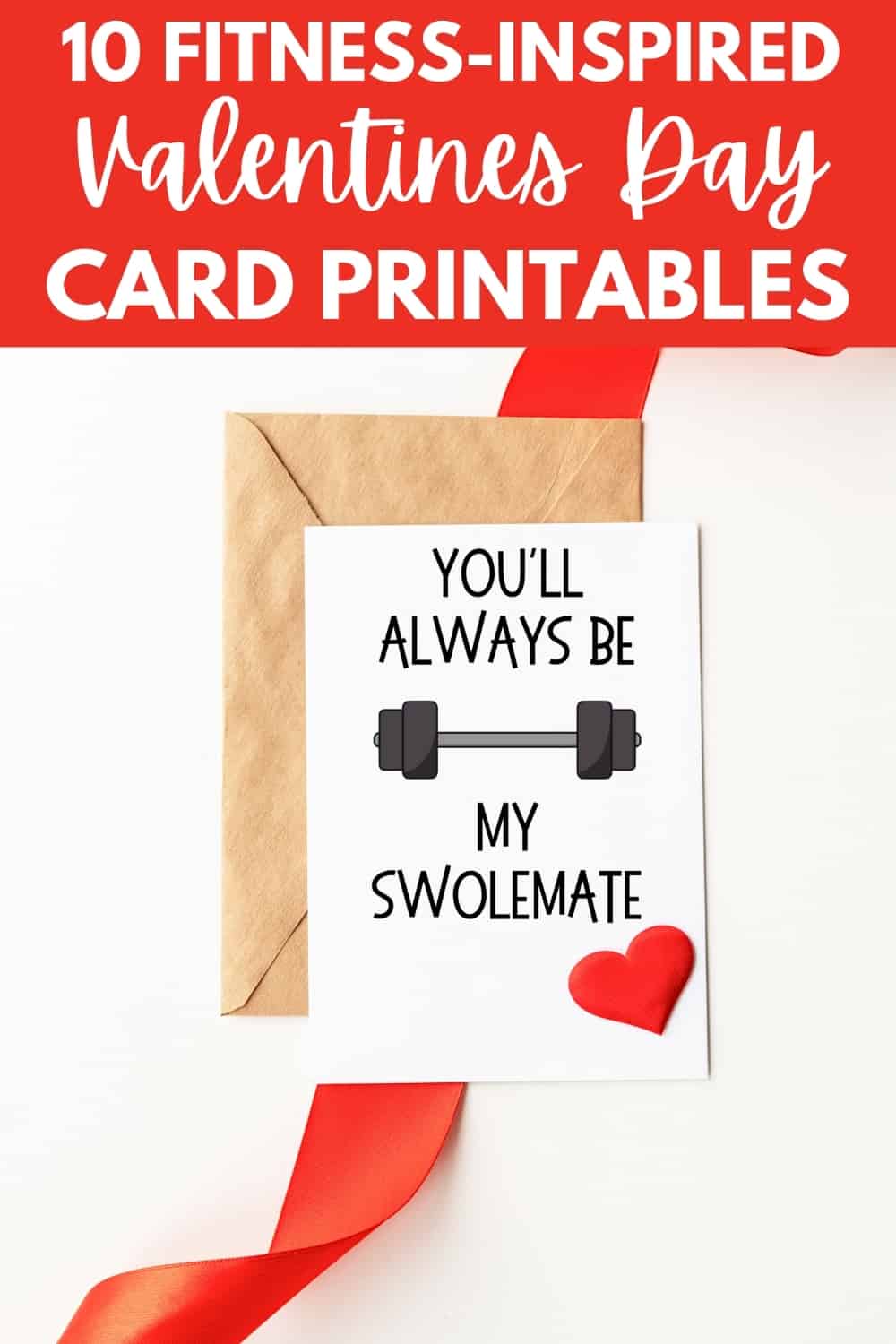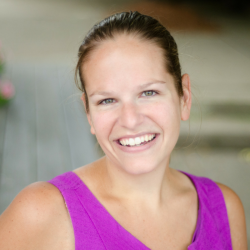 Latest posts by Chrissy Carroll
(see all)