It's getting hot in here, ya'll! I'm pumped about this spicy, flavor-packed green chile meatloaf.
Why do we like spicy foods?
Spicy foods are such an interesting phenomenon to me. From a biological standpoint, I can understand why our species history may have developed preferences for sweet foods (associated with carbohydrates and sugar – aka energy) and salty items (associated with electrolyte needs).
But spicy stuff?! It seems strange that many of us have evolved to enjoy the heat and burning sensation that chili peppers produce in the mouth.
While we don't know exactly why spicy foods started to be used, one plausible explanation (as explained in this scientific comment) is that the components of spices may help prevent the growth of foodborne pathogens. There seems to be a correlation between warmer climates and spicy food use, which could be related to this theory.
Even if that's how the use of spice arose, a lot of people have certainly developed a more taste-based reason for using it now. Along the same lines, it seems that an appreciation of spicy cuisine is developed over time – not something we're born with. Early research found that gradual exposure to increasing levels of spice in various chili peppers leads to a preference for spicy foods.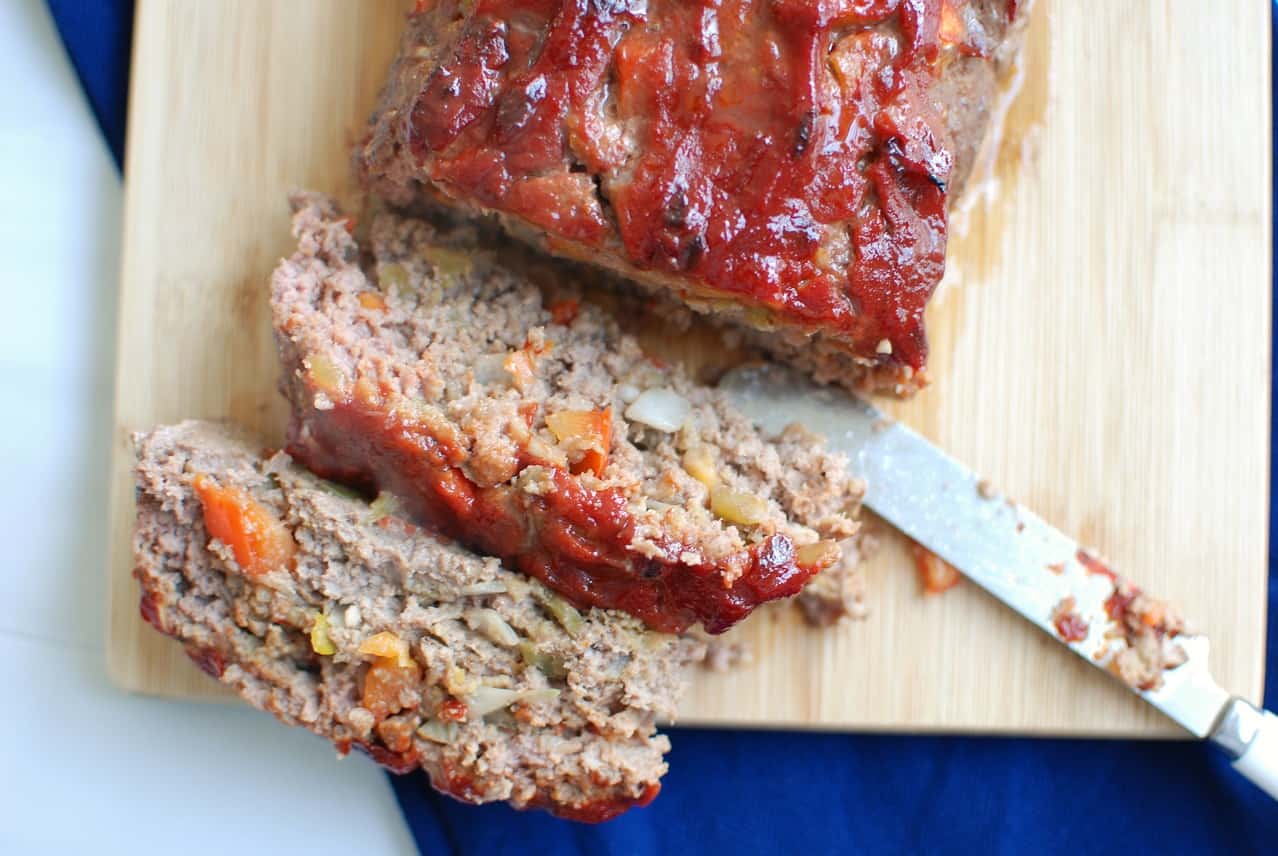 This makes sense. Today, I am all about this spicy green chile meatloaf. But if you had served it to me back when I was a small child? I wouldn't have enjoyed it nearly as much because I rarely ate spicy foods as a kid. We're actually making an effort to expose my toddler to very mild amounts of spiciness (along with other flavors) now, simply to broaden his awareness of different flavors.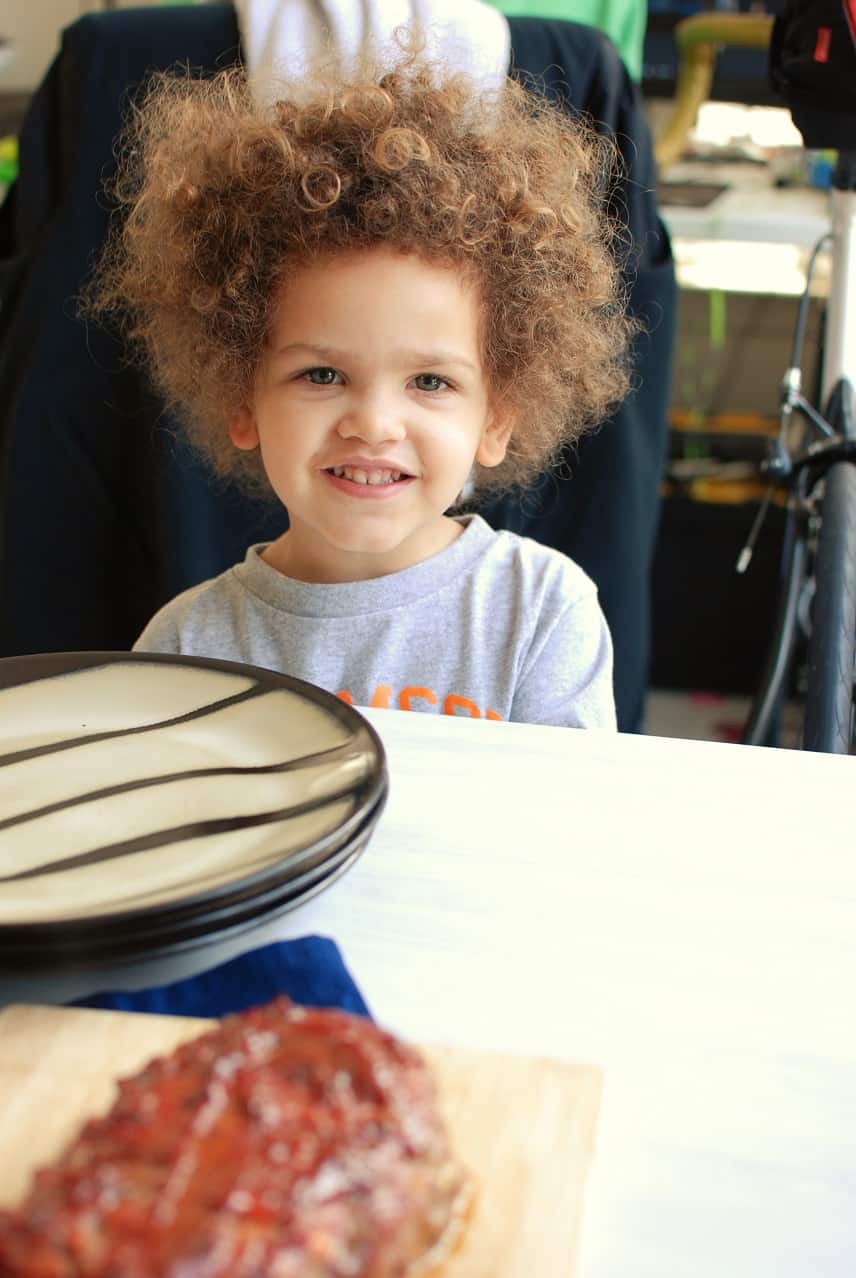 Green chile meatloaf
This green chile meatloaf is a perfect example of a spicy food that both my husband and I currently love. The green chiles are actually relatively mild – it's more the chipotle in the sauce that gives this a real kick.
Knowing that, if I'm making it for the whole family, I will just do a ketchup-based topping – that way the kiddo only gets exposed to a pleasant, mild heat in the chile meatloaf. If I'm just making it for myself and my husband, then I load up on the chipotle sauce and go all in.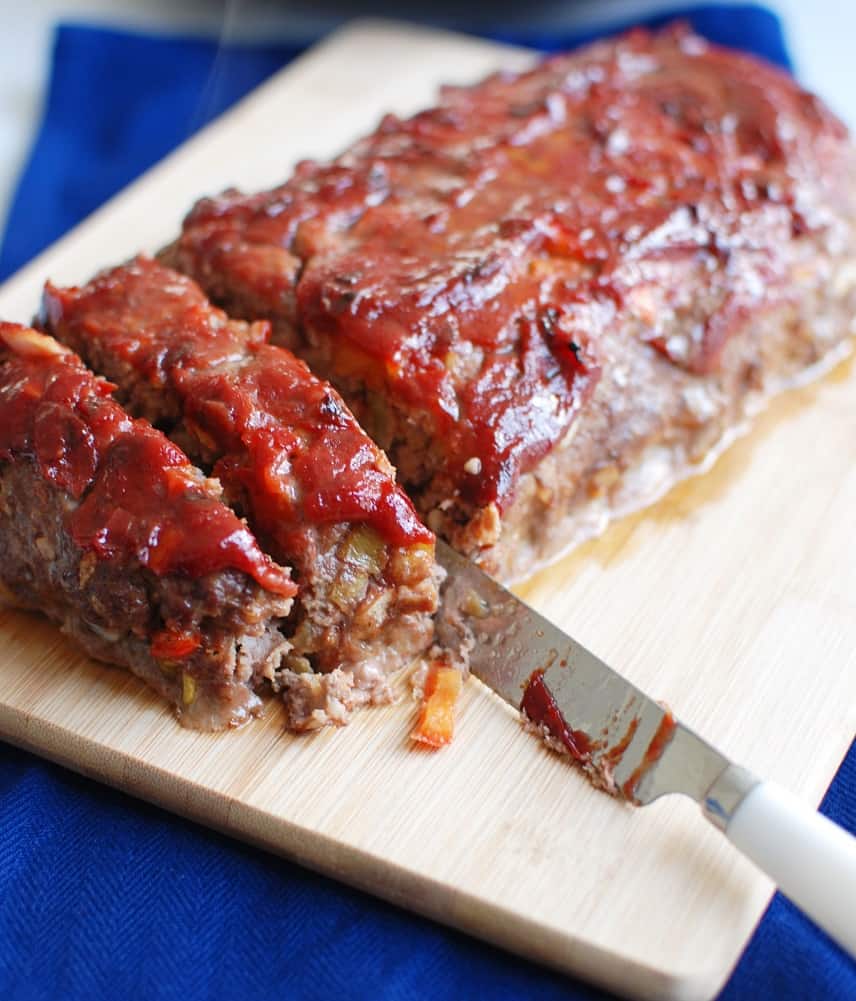 Besides the spice, I like this recipe because it's really easy to throw together, and pairs well with any vegetable of your choice. It's also a good source of iron and protein (great for all you athletes!).
I hope you'll give it a try soon and let me know what you think in the comments. If you're looking for milder beef recipes, you can try this slow cooker Cuban shredded beef using a chuck roast, or these tasty steak lettuce wraps with mango and avocado, made with sirloin tip steak.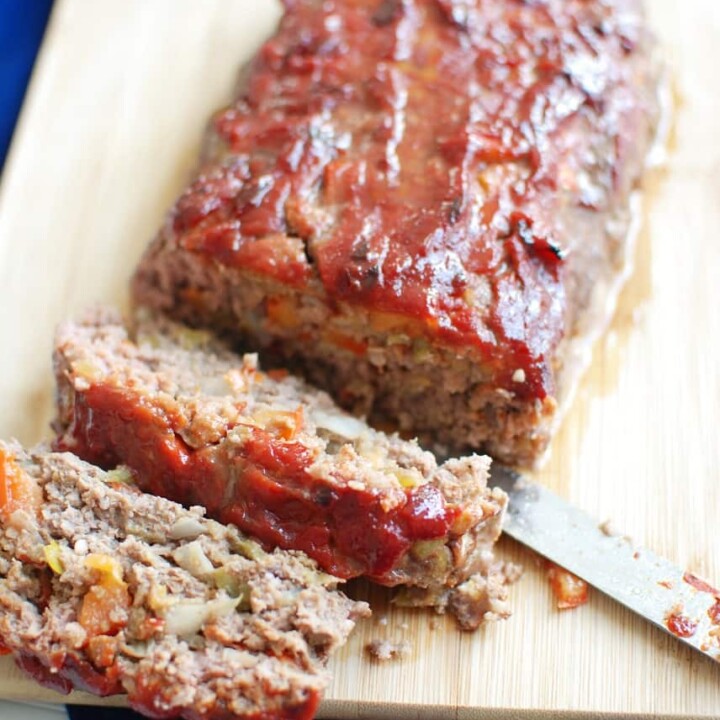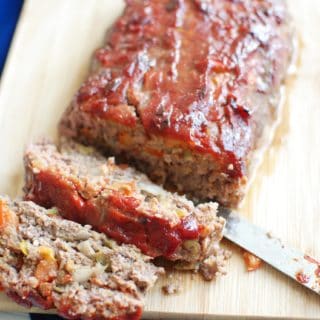 Green Chile Meatloaf
This green chile meatloaf has a spicy, flavorful kick - thanks to green chiles mixed in and a chipotle sauce on top! If you are more of a mild spice fan, skip the chipotle sauce and go with a basic ketchup topping.
Ingredients
Meatloaf:
1.5

lbs

ground beef

1/2

cup

corn flakes cereal

crushed up

1/2

cup

onion

diced

1/2

cup

bell pepper

diced

1

can green chiles

1

egg

2

tsp

minced garlic

1/2

tsp

salt

1/4

tsp

pepper

1/2

tsp

cumin

1/2

tsp

chili powder
Sauce (optional - use another topping if you prefer):
2

tbsp

tomato paste

1

chipotle pepper

diced

1/2

tsp

adobo sauce from can

1

tbsp

honey

1/2

tbsp

apple cider vinegar
Instructions
Preheat oven to 350 degrees. Lightly spray a baking dish or casserole dish with cooking spray.

Combine all the ingredients for the meatloaf in a large bowl. Mix together well with hands to combine, then shape into a loaf and place in your baking dish.

In another bowl, combine all the ingredients for the sauce and stir together. Spread the sauce on top of the meatloaf.

Bake in the oven at 350 degrees for 45-55 minutes, or until the internal temperature reaches 165 degrees. Enjoy alongside the vegetable of your choice!
Notes
Notes:
I used cornflakes in this recipe because I always seem to have extra at the house. You can also try oats or breadcrumbs instead. This recipe is pretty flexible.
If you are sensitive to spice, I recommend skipping the chipotle sauce and using ketchup instead.
Nutrition analysis (per serving assuming 6 servings):
335 calories, 23 g fat, 9 g sat fat, 540 mg sodium, 10 g carbohydrate, 21 g protein, Vitamin A: 42%, Vitamin C: 51%, Calcium: 4%, Iron: 19%
Nutrition
Share with me: Are you a fan of spicy foods? Do you think you'd love this green chile meatloaf? What's your favorite kind of meatloaf?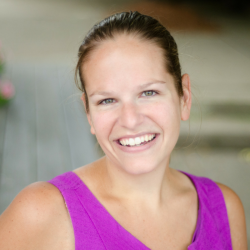 Latest posts by Chrissy Carroll
(see all)