Are you looking for something fun to help entertain your kiddo while they're home? Look no further than this fun running and triathlon activity book for kids! And the best part? It's completely free!
Your Active Family
If you're anything like us at home, your kiddo (or maybe your niece or nephew!) knows that you love a good race. Whether you're a weekend warrior that loves a local 5K, or a training-like-crazy Ironman athlete that's getting ready for their next 140.6 – those little ones see that determination and hard work.
And most likely, they've either had lots of conversations with you about running and triathlon, or maybe have even dipped their toes into doing those activities themselves!
My 5-year-old has completed a handful of races already, from a 100-yard dash to two 5K races. He loves being able to emulate what mom and dad do.
Does this sound familiar at all? I bet it does!
Now that we're all home, I was trying to find a good way to give back to my audience – and I thought creating a cute kids' running and triathlon activity book would be a perfect fit.
Your Printable Kids Running and Triathlon Activity Book
Not only does this give your child something to do for a bit, but it also helps them connect with those activities that your family knows and loves.
In this free printable activity book, you'll find things like a…
Coloring page
Crossword puzzle
Mad libs activity
Word scramble
Word search
Math problems
Goals sheet
Maze
And more!
All related to running and triathlon, of course. 🙂
I hope you love this little gift right now, and that it makes your kiddo smile.
To receive your free printable activity book, just enter your email below. You'll need to confirm your email first, and then you'll get a second email within minutes with your download. (PS – If you don't see the email opt-in box below and are using Firefox as your browser, turn off the "enhanced tracking protection" on Firefox and then you'll see it!)
(Please note that by entering your email, you're signing up for our email list. You are welcome to unsubscribe anytime, but if you stay on it, you'll be treated to occasional emails with recipes, fitness tips, and other fun stuff.)
Share: If you downloaded this, how did you and your kids like it?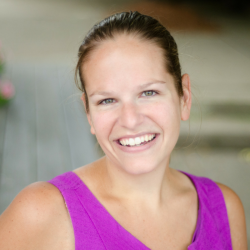 Latest posts by Chrissy Carroll
(see all)