As December winds down and we inch closer to January, it is natural to start looking forward to the new year. There's just something about heading into a new year that feels like a renewal. It's as though we walk through a door and firmly shut it behind us – looking forward to what awaits us on the other side.
While we can just passively look forward to what's to come in 2022, we can also actively shape the new year by participating in a one word challenge and choosing a guiding word for the year.
New Year's resolutions
Many of us spend the time leading up to the new year reflecting on what has happened in the last year. We think about the things we've accomplished, the things we wish had been different, and we ruminate on what we want the future to bring. One way that we try to step into the new year with intention is by setting resolutions or goals.
And as I've said in the past, I'm all about setting actionable goals. Without clear goals to focus on, it can be difficult to figure out which things to prioritize.
Unfortunately, though, New Year's resolutions are often waning. People frequently set broad or unrealistic goals and get too overwhelmed, with most people giving up on their goals by February.
If you've struggled with that in the past, perhaps it's a good time to think about New Year's differently – with a one word challenge.
What is a one word challenge?
Essentially, a one word challenge involves choosing a specific word to guide you throughout the year as you make decisions, pursue goals, and try to become the human being you want to be. It's part compass, part motivator, and part mirror. Choosing a guiding word can help you to:
Focus your intentions
Direct your attention
Make decisions that align with your intentions
Reject decisions that will lead you away from your goals
Eliminate distractions that pop up in your life
Determine the path you need to take to reach your goals
Guide your thinking and your mindset
Guide your actions
Assess your situation
Adjust your behavior
Although everyone is different (and therefore needs different things to motivate them), I believe that a word of the year might be especially helpful if you:
Set new year resolutions every year, but struggle to stick to them after the first few weeks
Find it difficult to make decisions in your life
Want to make a habit of being intentional in what you do
Want to improve your odds of achieving your goals
Want to try something other than the usual new year resolutions
A one word challenge doesn't have to be the only thing you set at New Year's, of course. If you love goal setting, you can use your word to help shape the specific goals you are planning. Or, you can simply choose your word and let that shape your every day decisions.
For example, maybe your word of the year is "self-love". You might choose to simply let that word guide your daily actions, reminding yourself to take small breaks or encouraging you to go to the gym that day. Or, as part of that word, you might set a specific goal – like going to the gym three times a week, and scheduling those sessions in your planner.
How do you choose the right word of the year?
Choosing a guiding word may be easy for some and difficult for others. Some of you may be reading this and there's a word already calling at your heart that you know is the right thing to focus on for 2020. Others may be thinking this is the silliest idea they've ever heard of, but are still reading because maybe they'll find some inspiration. 😉
For your one word challenge, dive into some deep reflection on what you want your life to look and feel like after a year. Think about what motivates you and gets you focused. Think about what you've accomplished thus far and what you have yet to achieve. Then, start thinking of words that encapsulate the spirit of what you're looking forward to in the new year.
Sometimes you might feel torn between a few words. Think about how each word makes you feel when you sit with it for a while. After all, you are planning to spend a lot of time over a year focusing on that word. It needs to be something that encourages, emboldens, and guides you.
When I started choosing a word of the year back in 2016, I had a 9-month-old and was really still trying to figure out how to juggle marriage, parenting, and running a business. I struggled to find the intersection between being goal-oriented and giving myself grace when I don't achieve all the things I set out to.
I sat down and thought about the various aspects of my life: family, friends, blog, business, home, finances, fitness, and nutrition. I wrote down that…
I wanted to be happily married with happy children.
I wanted a blog and business that was flourishing.
I wanted to have healthy relationships with my friends.
I wanted to feel healthy, physically and mentally.
I wanted my home to be a place where I felt peace and joy.
I wanted our family's finances to afford us a comfortable lifestyle.
Every single goal that I had in mind for my family and my life boiled down to one word: balance. And so that was the word I choose that year.
Other words I choose in the past few years included "magic" and "intentional."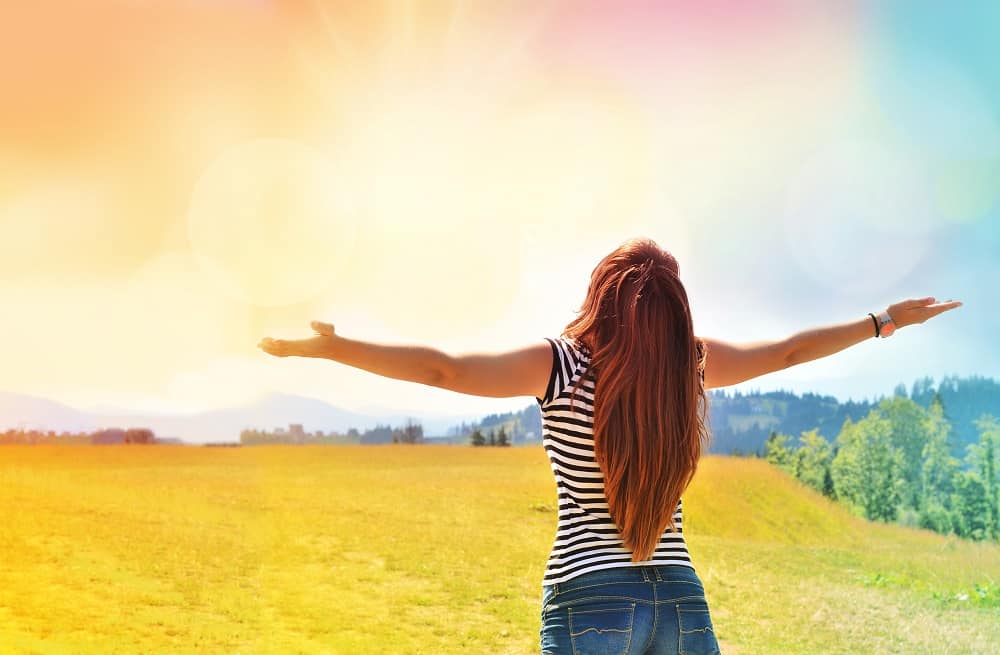 How to Use Your Guiding Word
Choosing a guiding word is an excellent start – but there's more to it than that. You have to actively focus on it and implement it in your daily life. Just like with new year resolutions, you need a plan for how to execute. Here are a few ideas on things you can do to keep your word of the year top of mind:
Display your word of the year
Do you know the phrase "Out of sight out of mind"? Embrace it and fight it. Make sure that your word of the year is displayed in places you will see it regularly. Create or buy wall art that incorporates that word, or place it as the background on your phone screen.
Wear Word of the Year jewelry
There are many places online where you can order jewelry that is customized with writing. Etsy is great, not only because there are lots of unique and affordable items to choose from, but also because I love supporting other small businesses. Choose a piece of jewelry that you can wear daily as a reminder of your intentions.
Meditate on you word of the year
Make it a practice to meditate daily and to incorporate your word of the year into that quiet time.
Practice daily journaling
Keeping a daily journal is a great idea if you want to stay focused on your goals. Make time to do it when you wake up and before you go to bed. In the morning, you can set an intention for your day that incorporates your word of the year. Then, at night, you can reflect on how you did during the day.
Set SMART goals
If you've done any research on setting goals, you've probably come across the idea of S.M.A.R.T. goals. The letters stand for specific, measurable, achievable, relevant, and timely. Set SMART goals for all aspects of your life that incorporate your word of the year. This will help you to stay focused on your word of the year and use it to reach your goals. If you are new to setting SMART goals, check out my free goal-setting worksheets.
Share for accountability
Another thing you can do is to to tell people about your word of the year. Sometimes just by putting it out there that you have one, it can be enough to keep you focused because you feel like people are watching. You can share it with a close friend, post it on social media, or find an accountability buddy in a Facebook group.
Check In With Yourself Regularly
It's also important, as with any goal, to check in regularly and assess your progress. During this check-ins, be brutally honest about whether you are making progress, stuck at a standstill, or moving backwards. Then, figure out what needs to happen from that point forward.
For example, back in 2016 as I focused on balance, I didn't make great progress during the first few months. Then, after some deep reflection, I realized that I was trying to balance too many things. Something had to go! I made the tough (but critical) decision to close my corporate wellness business.
Conduct a monthly or quarterly check in to see how your one word challenge is going. Make an necessary adjustments accordingly.
One Word Examples
As you can tell, choosing a word of the year is a very personal thing. Even if you choose the same word as a million other people, because you, your life, and your goals are unique, your reasons and motivations will be different. For that reason, I couldn't possibly tell you what your word of the year should be. I can however, give you some inspiration. Below you will find more than 100 one word examples to inspire you on your journey to find your word of the year.
Abundance
Accept
Action
Alignment
Ambition
Appreciate
Authentic
Balance
Be
Believe
Big
Bloom
Blossom
Bold
Brave
Breathe
Build
Calm
Centered
Change
Commit
Confidence
Connection
Consistency
Courage
Create
Creativity
Cultivate
Daring
Deliberate
Devotion
Discipline
Dream
Elevate
Emerge
Empower
Endure
Energy
Enlighten
Expand
Faith
Feel
Flow
Focus
Freedom
Friendship
Glow
Grace
Gratitude
Growth
Harmony
Health
Hope
Humble
Humility
Hustle
Improve
Inspire
Joy
Lead
Less
Listen
Love
Magic
Manifest
Me
Mindful
Move
No
Nourish
Organize
Passion
Pause
Persistence
Possibility
Prayer
Present
Progress
Purpose
Reflect
Reinvent
Relax
Renew
Represent
Resilience
Rooted
Scale
Seek
Self-Care
Self-Worth
Service
Shine
Simplicity
Simplify
Sparkle
Speak
Strength
Strive
Teach
Thrive
Transform
Transparency
Trust
Try
Uplevel
Visible
Vision
Wealth
Whole
Wisdom
Wonder
Work
Yes
I hope that this has helped you gain some clarity about what the one word challenge is and how choosing a guiding word can help you stay focused in the year ahead! Now it's time to go ahead and choose your word of the year. Let me know what you choose in the comments below!
Share: What word of the year did you choose for your one word challenge?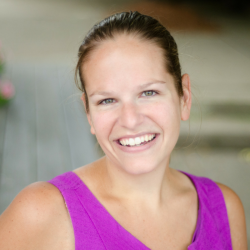 Latest posts by Chrissy Carroll
(see all)