When the weather warms up, enjoy a fresh, flavor-packed meal with these tropical tuna lettuce wraps! You'll whip up a no-mayo tuna salad featuring sweet mango, rich avocado, and aromatic red onions. Scoop it out into some butter lettuce cups and dinner is done. You'll love this quick and easy meal.
Disclosure: This post is sponsored by Blue Harbor Fish Co. As always, all opinions are my own.
How to make tuna lettuce cups
Tuna lettuce wraps can be made by using any of your favorite tuna salad recipes, and then simply placing it inside a lettuce leaf rather than on bread or a flour wrap. In this case, we're moving outside of the traditional mayo-based tuna salad into a more nutritious avocado-based recipe!
You'll be pleasantly surprised at how quickly this recipe comes together – we're talking just 15 to 20 minutes. Here's what you'll need:
Avocado
Lime
Blue Harbor Wild Albacore Tuna in Water with Sea Salt
Mango
Red bell pepper
Red onion
Cilantro
Pinch of salt (optional)
Butter lettuce leaves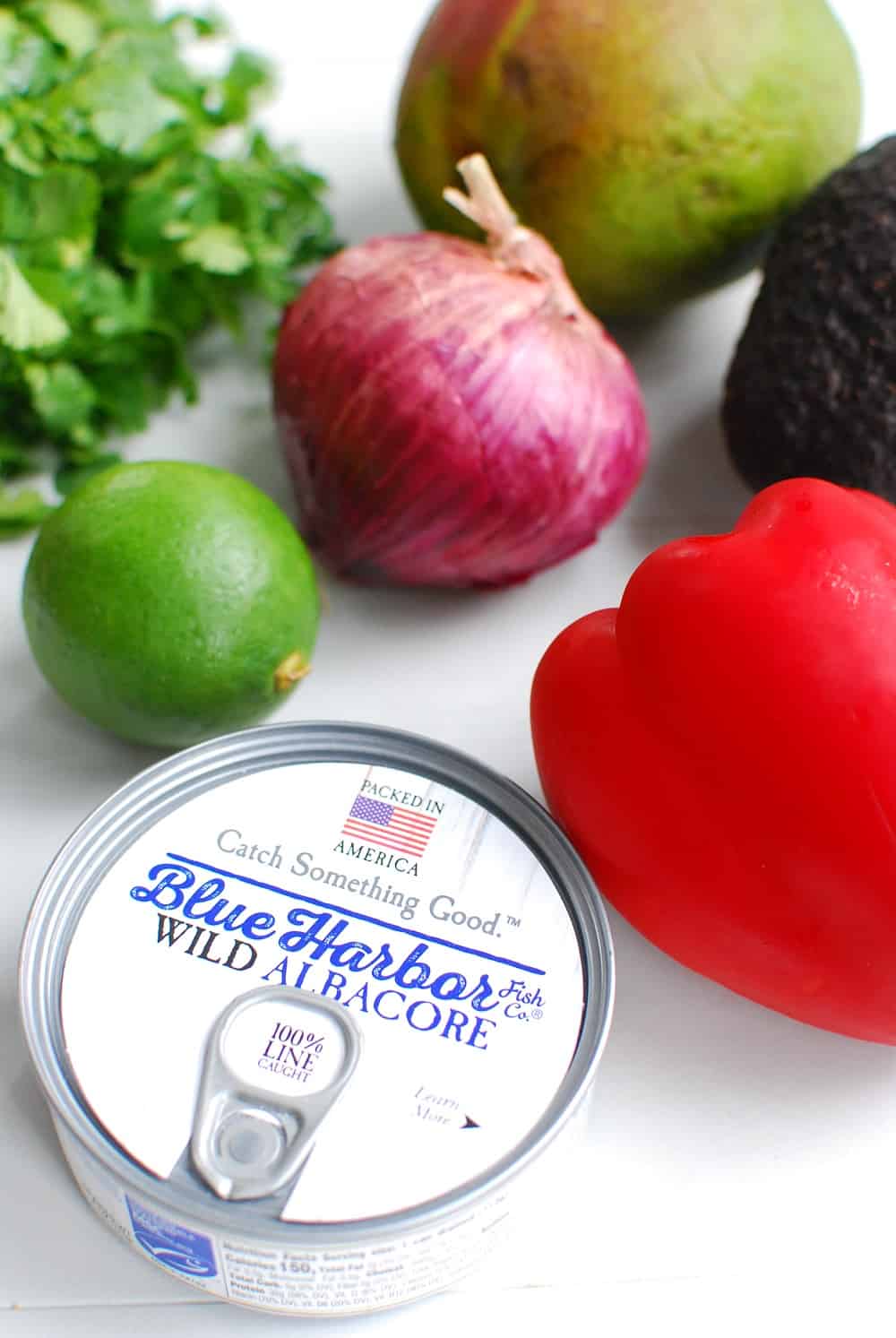 You can see I specifically called out Blue Harbor Fish Co. tuna above, and that's because I love it. The tuna always tastes amazing and the quality is impeccable. If you've never tried their brand, I highly recommend it for this recipe (and for my tuna quesadillas and tuna potato salad too)!
Plus, all their products are Marine Stewardship Council Certified, which tells me they care about sustainability. The products come from fisheries that have healthy populations, and they strive to make a minimal impact on the overall ecosystem.
Anyway, moving on – let's get to making your wraps!
You'll start by mashing up your avocado with the lime juice – kind of like you're making guac. From there, you'll mix in your tuna, mango, pepper, onion, cilantro, and a tiny pinch of salt.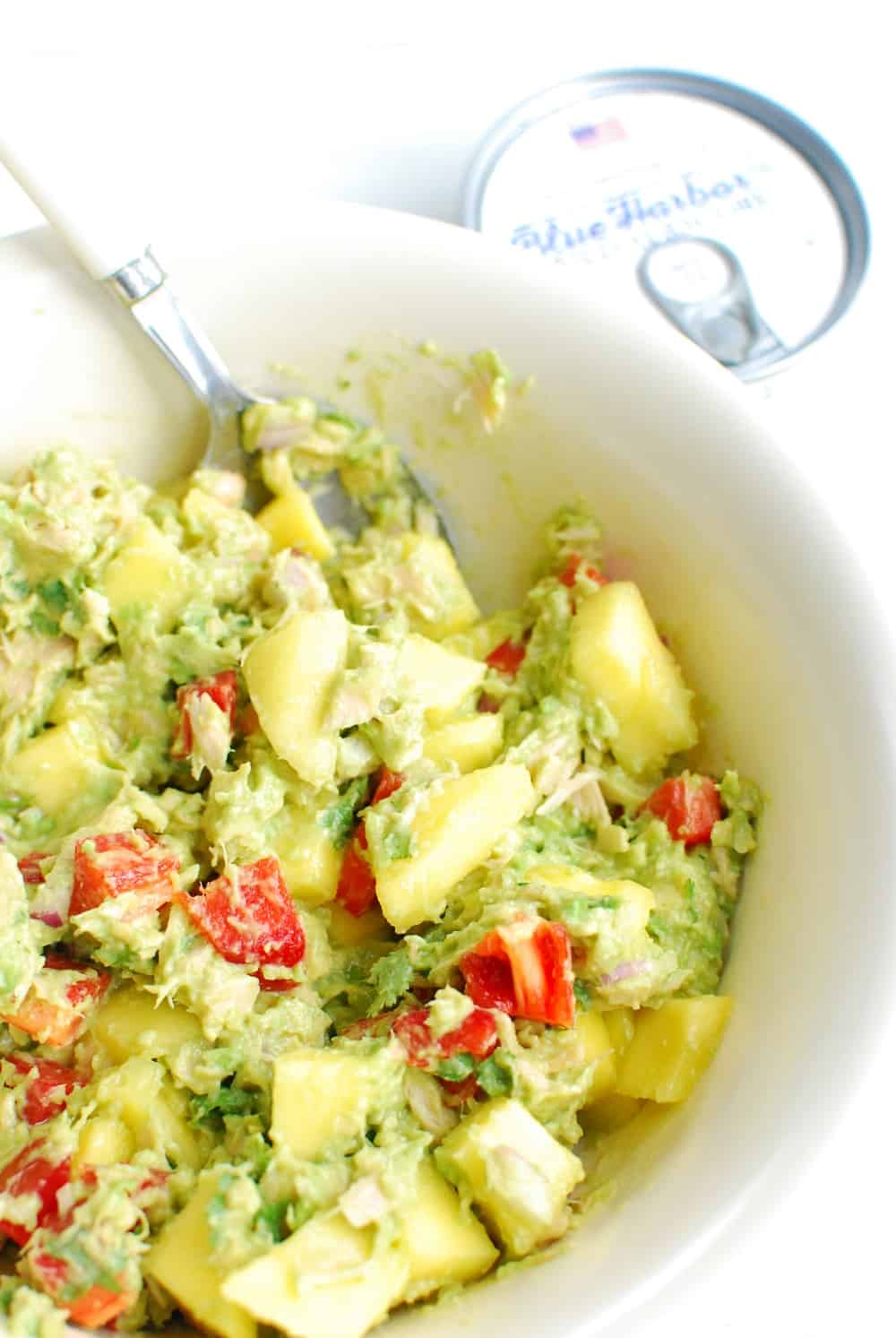 Then just scoop some of the tropical tuna salad into the lettuce leaves, and boom – dinner is served! Perfect for a hot summer day.
Recipe FAQ
Here are some questions you might come across as you prepare this recipe:
What type of lettuce is best for lettuce wraps? I love using butter lettuce, which is more like a little lettuce cup than a wrap, per se. I find the texture a nice blend between the crunch of romaine and the heartiness of spinach. That said, you could also definitely use romaine, Boston bibb, or even collard greens.
Can you use different fruit? Sure. If you don't have mango on hand, you could also use pineapple or even mandarin oranges.
How do you cut a mango? Mangoes have a flat pit that feels almost like a stone in the center of the fruit. You want to cut each side off of the mango first. Then, checkerboard cut the sides, and flip the skin "inside-out" so you can easily slide your knife along to cut the chunks off the skin.
Can you eat this on bread instead of lettuce? Of course! While I like the lettuce version for a refreshing meal, I do also love this on a good piece of sourdough bread (my latest baking obsession) or in a pita pocket.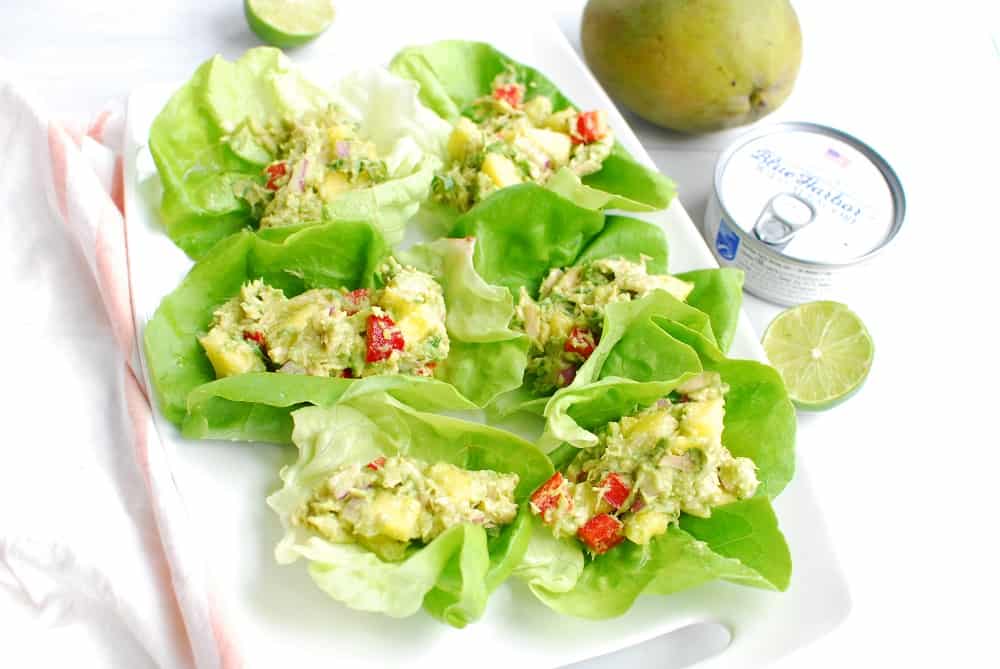 Nutrition benefits
As a dietitian, I love when a recipe can pack in a whole bunch of nutritious ingredients, which this one does. Here's a few highlights:
Tuna – Canned tuna is an excellent source of protein that's both inexpensive and shelf-stable. It's also a natural source of omega-3 fatty acids, which are involved in heart health, cognitive health, and may even play a role in supporting athletic performance for endurance athletes (source) .
Mango – In addition to their sweet, tropical flavor, mangos are packed with polyphenols (plant compounds that have beneficial effects in our body). Those polyphenols may play a role in anything from cancer prevention to anti-inflammatory actions (source) . Mangos also contain potassium, which plays a role in blood pressure regulation (source).
Avocado – The healthy fats in avocado are satiating, helping you feel full and satisfied with your meal. Avocado intake has also been associated with increase in HDL cholesterol (source) , and contain phytochemicals that may play a role in the prevention of certain disease (source).
Red bell peppers – These sweet bell peppers are a surprisingly good source of Vitamin C, which is essential for overall immune health.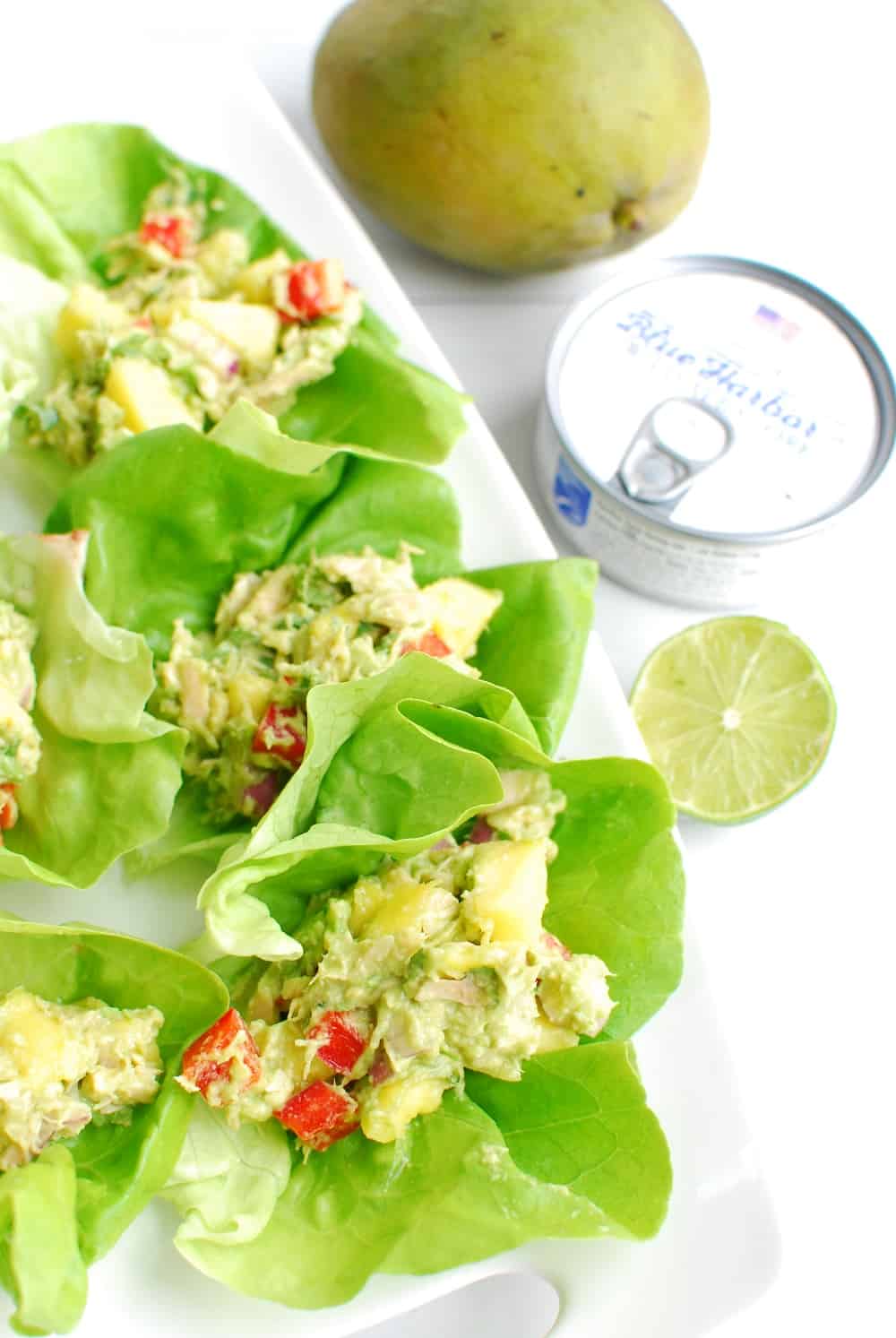 I hope you enjoy these tropical tuna lettuce wraps! If you get a chance to try them, please feel free to leave a recipe rating or comment. And don't forget to grab your Blue Harbor tuna to make this – check the "where to buy" section of their website to find a location near you.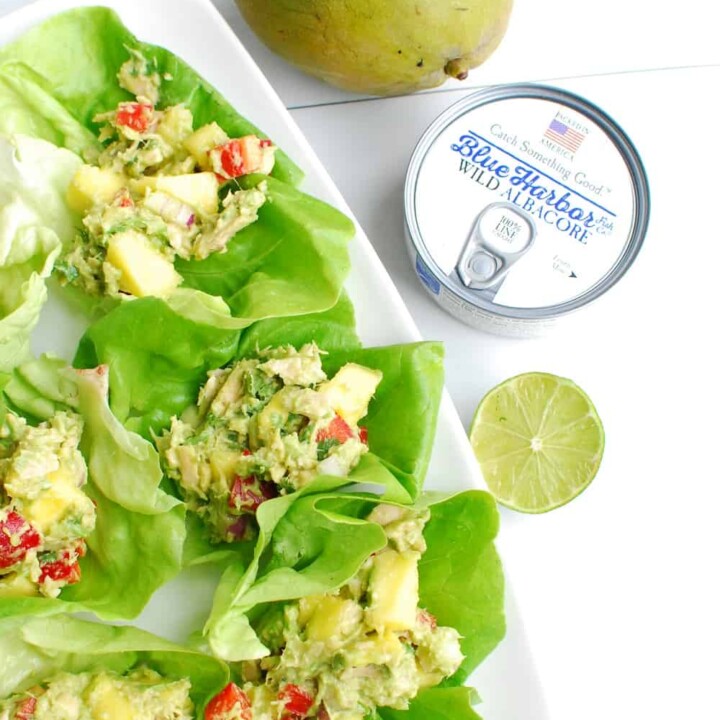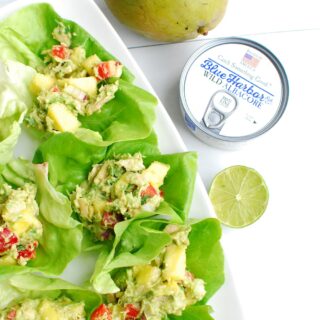 Tropical Tuna Lettuce Wraps
These tropical tuna lettuce wraps are a refreshing and light dinner, perfect for summer (or anytime)!
Ingredients
1

ripe avocado

1

lime, juiced

4.6

ounce

can of Blue Harbor Wild Albacore Tuna in Water with Sea Salt

(drained)

1

mango, chopped

1/2

red bell pepper, finely chopped

2

tbsp

red onion, minced

2

tbsp

cilantro, chopped

Pinch

salt

(optional)

8

butter lettuce leaves
Instructions
In a medium bowl, mash the avocado with the lime juice. Stir in the tuna, using a fork to break it into the texture of your choosing.

Stir in the mango, bell pepper, red onion, cilantro, and the pinch of salt (if using).

Scoop the tropical tuna salad into the butter lettuce leaves to form a little lettuce cup. Enjoy by eating them "taco" style.
Notes
Notes:
The nutrition facts below are per lettuce cup. A meal-sized serving would be about 3 to 5 of these, so this recipe makes approximately two meal-size servings.
For an extra burst of flavor, mix in 1/2 tsp curry powder to the tuna salad mixture.
Nutrition analysis (approximate per lettuce cup): 92 calories, 4.5 g fat, 80 mg sodium, 10.5 g carbohydrate, 3 g fiber, 6.5 g sugar, 4.5 g protein, Vitamin A: 52%, Vitamin C: 50%, Calcium: 2%, Iron: 3%
Nutrition
Share: What's your favorite way to prepare tuna salad? If you tried these lettuce wraps, what did you think?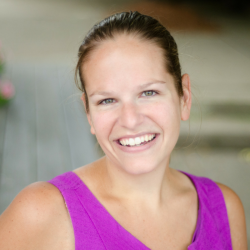 Latest posts by Chrissy Carroll
(see all)