Whether you listen to them in your car, pounding the pavement, or while cooking dinner – there's nothing like a good podcast. And when it comes to running, there are a plethora of podcast options tailored specifically for your favorite fitness activity. Here are what we consider to be the ten best running podcasts – perfect for putting on your playlist.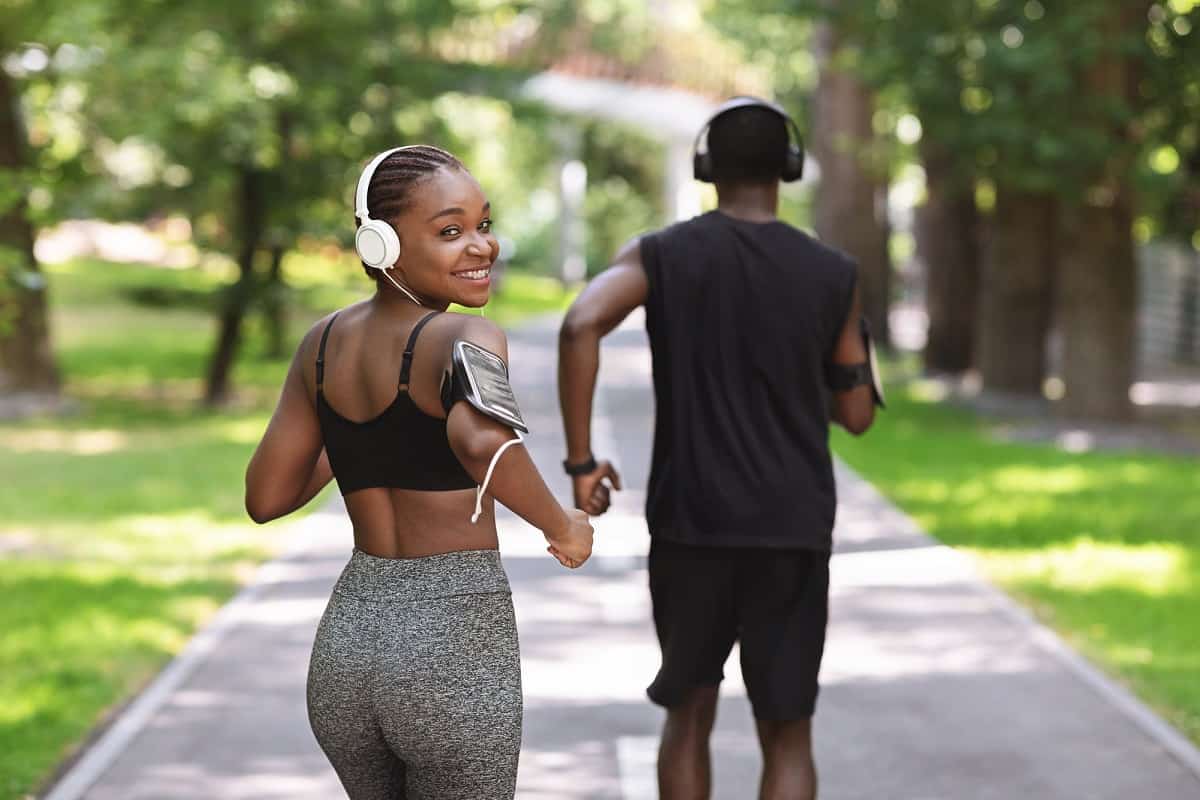 1. Trail Runner Nation
The Trail Runner Nation podcast is one of the longest running shows (pun intended!), having been on since 2010 with more than 500 episodes. Seriously, you'll never run out of something to listen to!
The show is hosted by two trail runners, who interview fellow running enthusiasts and professionals. You'll find helpful tips, inspiring stories, and learn more about the sport.
They have great information for everyone – no matter your level or experience. It's definitely one of my favorites on this list!
2. Another Mother Runner (AMR)
This actually encompasses three different podcast shows:
AMR Podcast – This was launched in 2011, hosted by a mom and experienced marathoner. She's joined by rotating cohosts and guests, which include both experts and "regular" runners.
AMR Answers – The Another Mother Runner founders answer questions posed by followers.
AMR Trains – This show focuses more specifically on helpful training tips. Think proper nutrition for running, how to cross train, sports psychology, and more.
All are great options to listen to!
3. Marathon Training Academy
Another long-running show, Marathon Training Academy was started in 2010. Like it sounds, the podcast covers both practical and inspirational content to support runners in tackling the marathon. There are fabulous interviews with fan favorites in the running community, like Shalene Flanagan, Meb Keflezighi, and Deena Kastor.
4. The Rich Roll Podcast
Rich Roll became a household name in the running community with the publication of his book, Finding Ultra: Rejecting Middle Age, Becoming One of the World's Fittest Men, and Discovering Myself, in 2012. He's a vegan ultra-endurance athlete, and on the podcast he brings together guests to talk about all things wellness – from running to nutrition to mindset and more.
If you're looking for straight running content, you can skim through the episodes to find those – but don't hesitate to dive into some of the other relevant content too.
5. Not Your Average Runner
As a curvier runner myself, I love to see others with body diversity in the sport – so I appreciate that Jill emphasizes that running is for any size or shape. The Not Your Average Runner shows cover a variety of topics, including great newbie tips about getting started running, as well as issues like size inclusivity and stopping our obsession with dieting.
6. Strength Running Podcast
Strength Running is all about helping runners get stronger (mentally and physically) and inspiring them to achieve their fitness goals. The podcast was started by Jason Fitzgerald and grew out of his popular website of the same name. It includes interviews with running coaches, strength experts, physical therapists, dietitians, and more.
I really enjoy the variety of topics the show covers, as well as the deep dive into the different topics. You'll learn a ton about running!
7. The Running Explained Podcast
Got running questions? The Running Explained Podcast has got answers! The episodes cover popular topics like training, racing, nutrition, gear, and more.
For example, recent shows have included interviews about running and the menstrual cycle, the mechanics of running and form, and the myth of the perfect running weight.
This is a great show for both new and experienced runners. The content is in-depth, but still easy to follow and listen to.
8. Ten Junk Miles
If you're looking for a podcast to listen to while you run – this is the one. Ten Junk Miles features fun and light conversations by runners of all kinds, both about running and other interesting subjects in their lives. It's your long lost group of running pals, joining you right in your earbuds as you pound the pavement.
Don't question if you should add this – just do it now. And if you want a good giggle, read the show's history here.
9. Koop Cast
Hosted by running coach Jason Koop, this podcast is on my list because it covers some sciency running topics – and I'm a total science nerd!
For example, some past topics on the show have included cannabis and athletic performance, heart rate variability, and heat acclimation strategies. If you enjoy learning about exercise science, you'll love it.
10. Run4PRs
The Run4PRs podcast is put on by a running coaching company by the same name. It's an excellent option for newer runners, covering key training tips and inspiring stories.
You'll find information on things like pacing, strides, treadmill running, off-season training, and more. Their goal is to help you become the best athlete you could be, thus propelling you to achieve those PRs!
The Final Word
I hope these podcast recommendations give you some new options to add to your playlist. Whether you're trying to run your first 5K or marathon, they'll inspire and motivate you, as well as provide training tips. Best of all, you can listen to them wherever you go!
Share: What's your favorite running podcast?
Feel free to pin this post to share with others.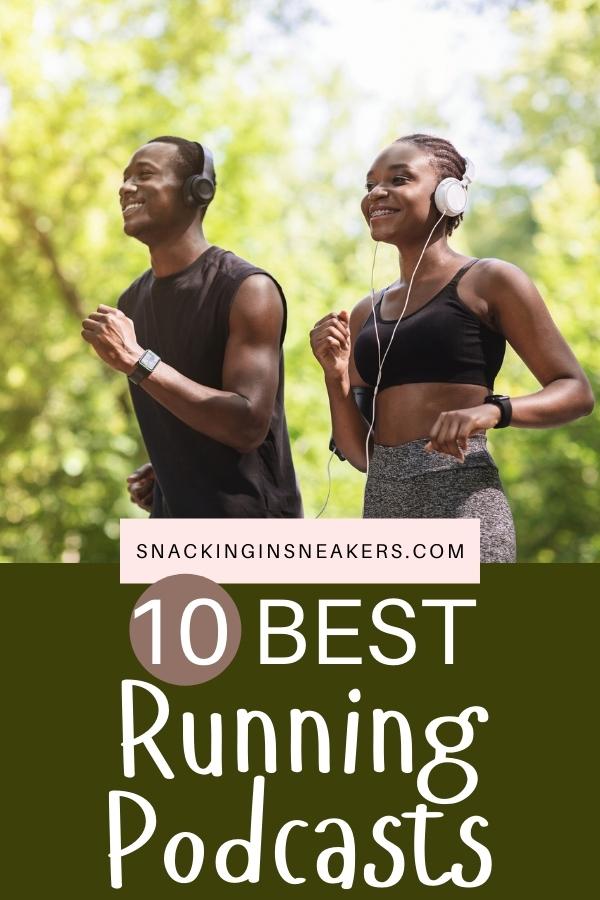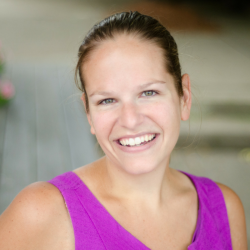 Latest posts by Chrissy Carroll
(see all)