Looking for bodyweight CrossFit workouts that you can do anywhere, anytime? You got it! We've brought in our guest expert today, Alexis Vieira, certified personal trainer, to help breakdown some helpful info about CrossFit and share seven of her favorite at-home workouts that you can try – no equipment necessary.
Disclaimer: This post is for informational purposes only; consult a doctor prior to beginning any new exercise routine.
Take it away, Alexis! …
---
While it was founded in 2000, the CrossFit craze began to take off somewhere between 2005 and 2012, when there went from a mere 13 affiliates in '05 to 3,400 affiliates in '12 across the globe, according to The Box Mag, (source).
The CrossFit jargon and seemingly cult-like following blasted forward and terms like "meet me at the box for a WOD" became second nature, as people started PR'ing their snatch, jumping onto boxes and timing "the girls."
Whether you're looking for bodyweight workouts you can do while traveling away from your CrossFit box, or you find the group environment a little intimidating and want to try a few workouts on your won first, you'll find great helpful resources in this post.
What is CrossFit?
CrossFit seeks to provide a well rounded fitness program with "constantly varied functional movements executed at high intensity across broad time and modal domains," (CrossFit, Inc.). It's a program that encompasses several pillars of fitness and overall health and wellness – to not only provide people with a great workout, but make them feel like athletes.
The pioneer of the "functional fitness" domain, CrossFit has made its mark with workouts that encompass every training modality including bodybuilding, olympic weightlifting, powerlifting, mobility, metabolic conditioning, agility, speed and plyometrics.
Think you're not cut out for CrossFit? Not so, my friend! Even the "average Joe" will find that with some consistency, they can perform movements they never thought they could do. Handstands, pull-ups and other movements that were previously just pipe dreams can become reality with some solid programming and lots of practice.
The workout programming is generally ultimately up to the owner/coach of the individual affiliate. The majority of boxes place heavy focus on both strength and conditioning, periodized throughout the year. Workouts incorporate everything from bodyweight to kettlebells to barbells, and provide enough variety that no two days are ever the same.
Benefits of CrossFit
Wondering what you might get out of Crossfit workouts? Here's just a few benefits:
Increase strength
Becoming faster
Seeing a leaner physique
Better cardiovascular health
No matter what type of equipment you use, how much weight you can throw up over your head, or how fast you run, there's no doubt that participating in these workouts consistently will help you achieve results. The combination of strength, endurance and metabolic conditioning is great for many goals.
Many people also thrive on the class aspect of CrossFit gyms. Show up, make some friends and have fun in the process. The accountability of having a specific class time, alongside the fact that other people are counting on you, keeps most crossfitters coming back for more.
While many CrossFit gyms place a strong focus on getting your name up on the whiteboard, don't let that discourage you. No one is judging, nor cares, about your time or weights.
Add the benefit of having someone coach you, watch your form and write up your workouts for you–the benefits here are substantial. You won't feel like you're going at it alone, have someone to help you on complicated movements and can feel confident that you're getting closer to your goals each time you step in the door.
That said – just because traditional CrossFit gets done at a box, doesn't mean you can't reap the benefits outside of there. You can do your own workouts at home, at your own big gym, or when you're traveling. The style CrossFit workouts present are replicable on your own without much equipment–you may just need a timer. These workouts present an opportunity for you to stay on your fitness game even when you can't make it to a physical class. That's a win! With workouts like these, you get the complete benefit of strength training and metabolic conditioning on your own time.
7 Bodyweight CrossFit Workouts
While most workouts done at the box utilize some kind of equipment, doesn't mean you can't get a good WOD in at home with nothing but your own body weight. In fact, many of the named CrossFit workouts utilize mostly just your body.
Set a timer, and get ready to work with these seven bodyweight CrossFit workouts.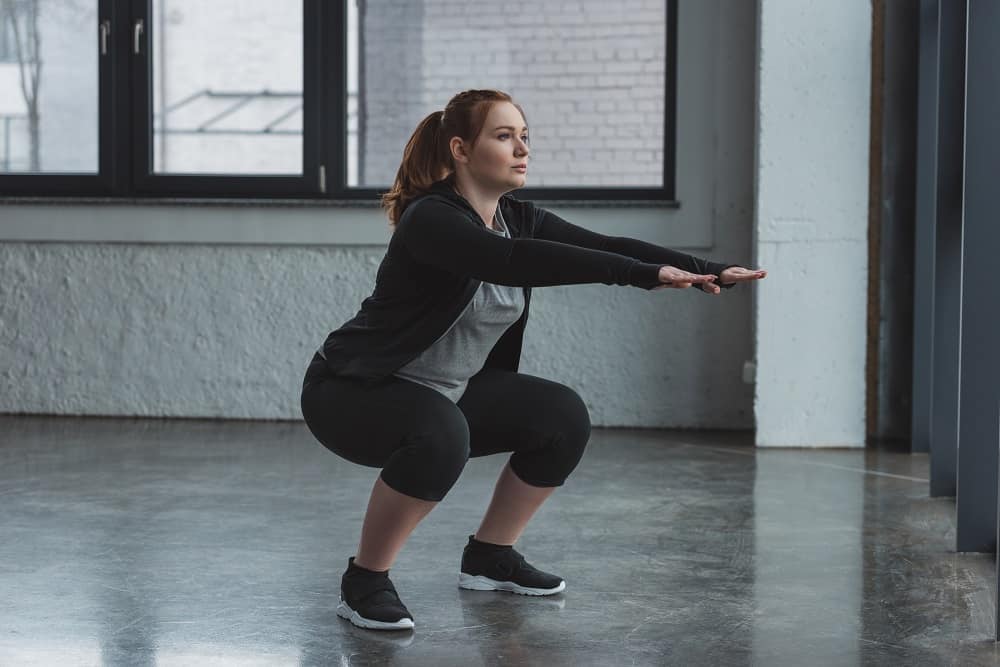 1. Bodyweight Blast
Complete 10 Rounds of the following:
5 Pushups
10 Sit-ups (or Crunches)
15 Squats
Complete as fast, and as consecutively as you can. Challenge yourself by setting a timer and seeing how fast you can get through the workout each time you do it.
2. EMOM: Every Minute on the Minute
At the top of every minute for 10 minutes, perform 10 full burpees (chest to deck!)
Rest for 2 minutes
At the top of every minute for 10 minutes, perform 30 jumping lunges (15 per side)
Rest for 2 minutes
At the top of every minute for 10 minutes, perform 40 mountain climbers (20 per side)
3. AMRAP 20: As Many Rounds as Possible
Set a timer for 20 minutes and perform as many rounds as possible of these exercises:
10 pushups
10 lunges
10 situps (or crunches)
10 squats
4. The 100
Complete 10 rounds of the following:
10 tricep pushups
10 dips
10 squats
10 jumping lunges
10 burpees
10 180-degree jumps
5. Quad Crusher
Repeat this circuit four times through, keeping it as fast paced as possible, for a full workout.
1 minute mountain climbers
1 minute bear crawl
1 minute no pushup burpees
1 minute forward lunges
1 minute flutter kicks
6. Upper Body Blast
Complete the following exercises in the following reps, counting down each round: 10-9-8-7-6-5-4-3-2-1
Handstand Pushups (or floor shoulder presses)
Tricep Pushups
Burpee
Alternating side plank
7. Shoulders at Attention
Repeat as many rounds as you can in 5 minutes:
10 commando planks
30 Shoulder Taps (15 per side)
10 commando planks
15 bicycle crunches
Rest 2 minutes. Repeat as many rounds as you can in 5 minutes.
Rest 90 seconds. Repeat as many rounds as you can in 5 minutes.
Important Tips:
If you need modifications and/or exercise demonstrations, you can find any of these exercises by searching for them on YouTube. Watching someone else demonstrate the exercise and provide you with cues will make it seem like you're in a full CrossFit class.
As always, when performing workouts, take everything at your own pace and modify as needed. Whether you're throwing barbells down or doing a plain 'ole pushup, exercising always presents some kind of risk. As you fatigue, be sure to watch your form to ensure that you come out of your workouts feeling better than you went in, not the other way around.
We hope you enjoy these bodyweight CrossFit workouts! If you have more ideas, please feel free to share 'em in the comments!
(PS – looking through this and feeling a little overwhelmed? Try our beginner bodyweight circuit instead!)
Share: Which of these workouts do you plan to try out?
About the Author:
Alexis Vieira is a personal trainer and nutrition coach specializing in creating exercise and nutrition programs for weight loss and maintenance without extremes. After losing 90# herself, Alexis enjoys coaching others to their goals. In her spare time, she enjoys playing with her two dogs, hiking and trying new restaurants. You can find her on her website, Sorta Healthy Lifestyle.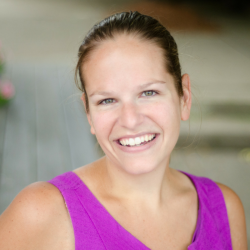 Latest posts by Chrissy Carroll
(see all)