It's easy to get bored while running – especially if you're doing the same route, at the same time, day after day. But there are plenty of ways to spice up your routine! Discover 11 ways to beat boredom and make your runs more enjoyable.
Disclaimer: This post was written and reviewed by Chrissy Carroll, RRCA Running Coach and USAT Level I Short Course Triathlon Coach. It is for informational purposes only and should not be construed as training advice. Consult a doctor prior to starting any new exercise program.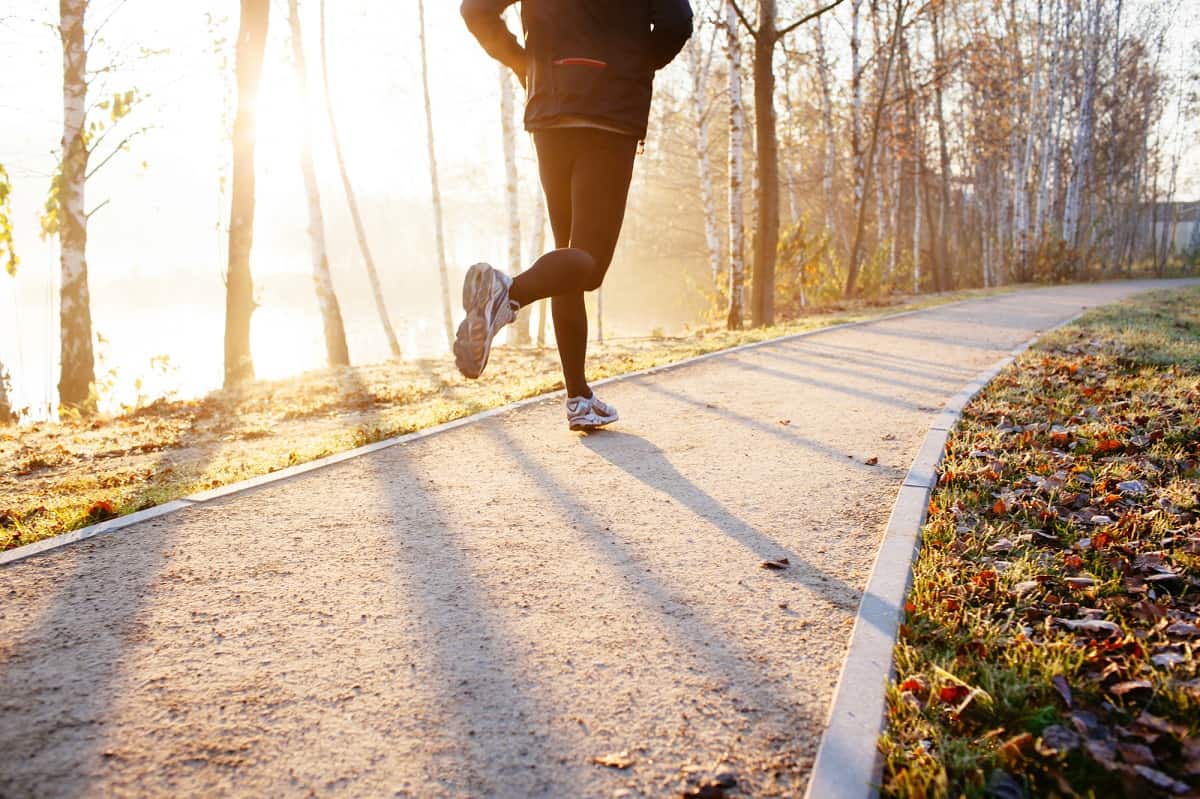 1. Mix up your running routes
Used to running the same three mile loop a couple times a week? Change it up!
Explore different neighborhoods or parks. Visit a nearby city and lace up to tour the town. If you always run on the road, head out on some local trails instead.
Not only will this help to break up the monotony, but it will also give you a chance to see your surroundings in a whole new light. Who knows, you might even discover a hidden gem or two along the way.
2. Run with a friend
You know the saying, misery loves company, right? 😉 Kidding of course – running should not be misery, and if you're been pounding the pavement for a while, you probably love the exhilaration of a good jog.
But if boredom is setting in, it might be time to invite a friend to tag along. When you are chatting and catching up as you run, you'll find the time flies by much faster. And if you're both training for a race, you can push each other through training.
You can choose whether you'd like to run with a buddy that you know already has an interest in the sport and has a similar pace. Or, you might consider helping someone new to running that's just getting started. Sure, your pace may be a bit slower, but you may find some gratification in helping someone else reach their goals.
3. Try a running challenge for a month
If you need some extra motivation to keep running, try committing to a 30-day challenge. This can be approached in several ways:
Run everyday for 30 days
Increase your mile pace over 30 days
Run at least X times per week over 30 days
Swap from the road to the trail for 30 days
Incorporate new types of runs over the next 30 days
Hit a certain mileage goal in 30 days.
We love this awesome 30 day running challenge that incorporates short daily runs over the entire month, embracing different types and scenery. It's a really fun option when that mojo is waning and you need something to reinvigorate your love of the sport.
(PS – There's also this fun 30-day running tracker printable (affiliate link; I earn a commission) that can be fun for visually tracking your progress on any type of challenge you choose).
4. Join a run club (preferably at a brewery)
Joining a local run club can be a great way to meet like-minded fitness friends and explore different routes. While you can find these through local running clubs and running stores, I'm partial to the run clubs hosted at local breweries!
It's the perfect excuse to go workout and enjoy a post-run beer with new friends.
For example, here in central Massachusetts, both Sterling Street Brewery (Clinton) and Lost Shoe Brewing (Marlborough) have weekly run clubs. Check your local breweries and see if they offer anything similar!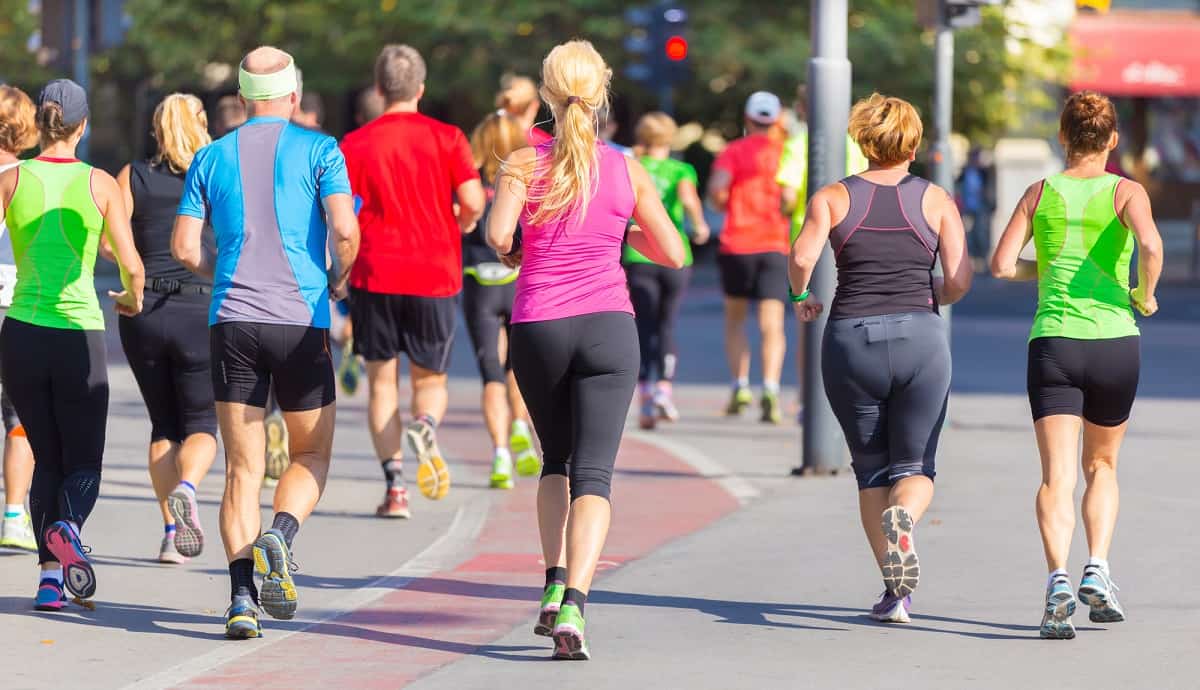 5. Create a new playlist
Is there anything better than hitting your stride when your favorite song comes on?! Create a new pump-up playlist with some of your top song picks to help bust boredom on your next run.
You could go for a theme (like this 90's running playlist) or simply add your all-time favorites.
Bonus: Several studies have suggested that listening to music may actually boost performance! For example, this 2020 study looked at the effects of preferred music on performance and pacing during a 6 minute run test. When listening to music, the participants ran faster and covered more distance during the 6 minute test.
As an aside – sometimes I'll also add in stand-up comedy during my really long runs, when the psychological battle to continue is more important than pacing. The laughter really hits the spot when you're out there for a few hours!
6. Run at a different time of day
Routines can be good for establishing habits, but they can also sometimes lead to boredom. Try switching up the time of day of your runs and see if that helps with your restlessness.
If you always run in the morning, try mixing it up with an evening or afternoon run instead. Usually an evening treadmill runner? Set the alarm clock early and get out for a sunrise sprint.
The change in scenery and lighting can add some excitement to your run. Additionally, you may find that you have more energy at different parts of the day – so play around with your running schedule until you find what works best for you.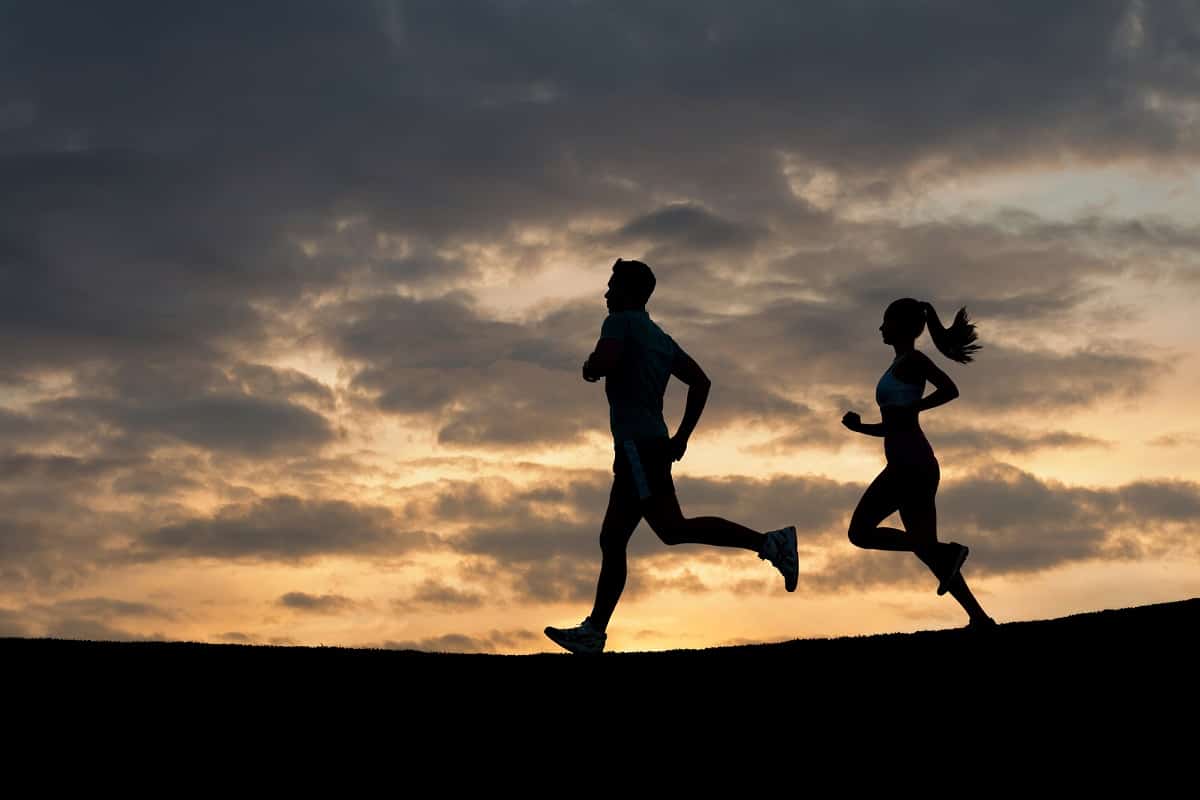 7. Sign up for a race
If you're starting to feel like your training is becoming stale, adding a race to your calendar can be the perfect way to reignite your fitness flame.
Consider what a reasonable goal would be for you based on the last few months of running. If you are just getting started, running your first 5K race in a couple months is a perfect goal. Been traipsing the trails for years and love long distances? Maybe a 50K run is more your style to work towards.
Putting money down on a race and having on a calendar is a great way to help you feel committed to your training plan. Plus, races are also great social events – you get the excitement of everyone running together and may meet new running pals.
[Need help training for a race? We have
more than 30 free training plans
available!]
8. Train for a different goal
This kind of aligns with the last tip, but is slightly different. In this case, the goal is to think about your typical race and training style – and change things up!
Let's say you're a solid half marathoner, and you've done a whole bunch over the last few years. Why not focus on a faster 5K time? Or challenging yourself to a longer distance like a marathon? Or decide to do your first sprint triathlon?
By training for something different, you can add some variety to your runs and experience new forms of running workouts. For example, if you usually do only distance running but are attempting to set a 5K PR, you might start to experiment with different types of track workouts.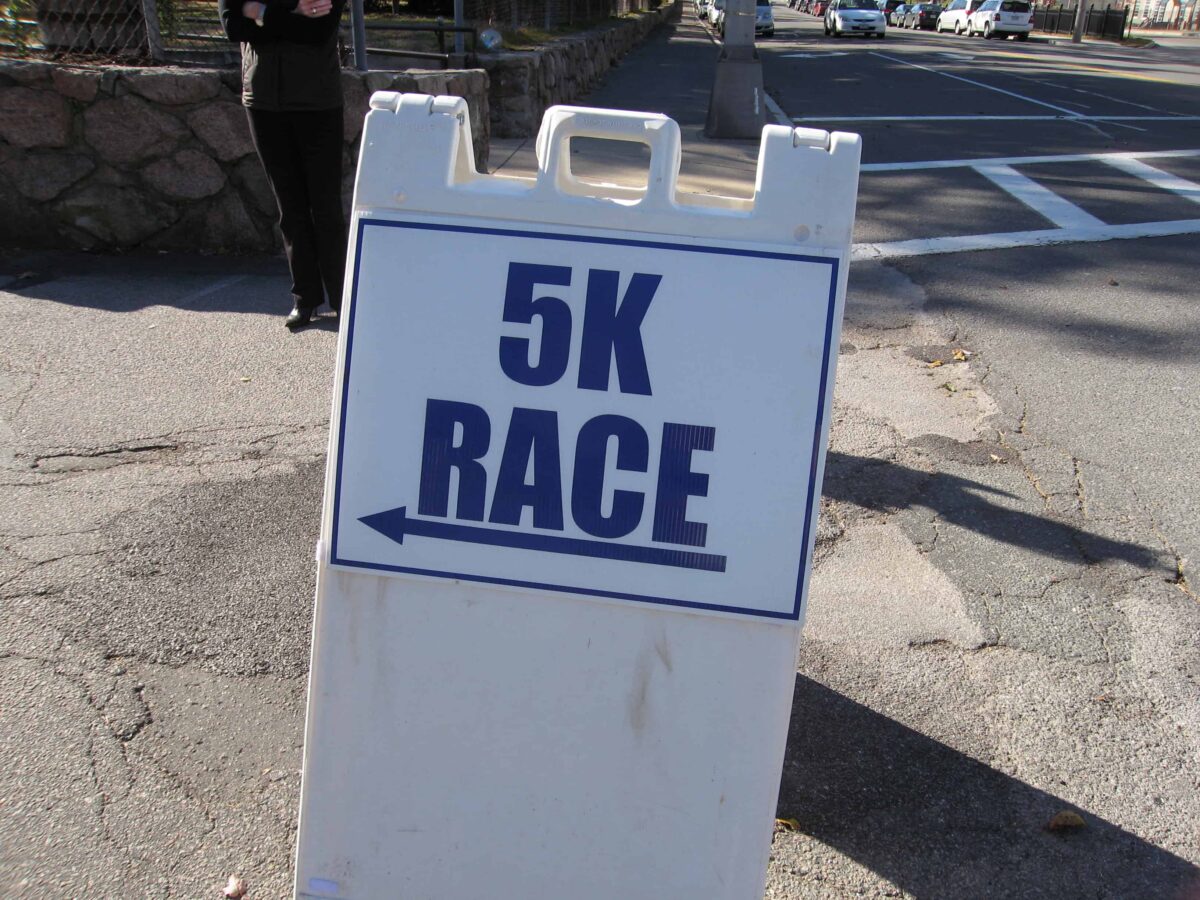 9. Gamify your runs with apps.
Sometimes, all it takes is a little incentive to make a run more fun. And with the plethora of running apps on the market, there are plenty of ways to do just that. For example, you could…
10. Try fartlek training.
This type of running is unstructured, so you can make it up as you go along. The name "fartlek" comes from the Swedish word for "speed play."
Fartlek training is a great way to break up the monotony of a run because they involve varying your pace throughout, meaning you never really settle into a groove. This type of training is also beneficial because it helps improve your speed.
To do a fartlek, simply warm up for 10 minutes at an easy pace. Then, make up your intervals as you'd like! It might mean sprinting to every third mailbox, or alternating between a fast and slow pace to different songs. You can find many different types of fartlek workouts.
11. Give yourself a carrot at the end of long runs.
No, it may not exactly eliminate boredom during a run – but it can make it a lot easier to deal with if you have a post-run reward waiting for you after your miles.
Here are some examples of post-run rewards that may work well:
Episode of your favorite TV show
Relaxing bath
Hot bowl of soup waiting for you after a long winter run
Fruit popsicle waiting for you after a hot summer run
Fun activity with friends or family
Using your run as the journey to get somewhere – like brunch with friends
Bonus Tip – Take a Break!
If you find that no matter what you try, you just cannot seem to shake the running boredom, it may be time for a break.
It's not uncommon for even the most dedicated runners to experience times of burnout. In these cases, it may be best to focus on other activities and come back to running when you're feeling refreshed and motivated again.
There's no shame in taking some time off – your body (and mind) will thank you for it in the long run.
The Bottom Line
There's no need to banish yourself to boring runs – there are plenty of ways to make them more enjoyable. By trying out some of the tips above, you can make your fitness routine fun and avoid those dreaded running ruts. Cheers to happy (and adventurous) running!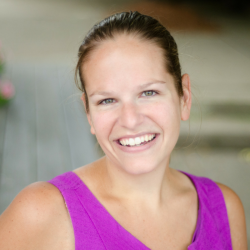 Latest posts by Chrissy Carroll
(see all)