This cranberry jalapeno dip is a festive appetizer for your holiday parties!
Last fall, I lucked out with an invite to go on a press trip with Ocean Spray. It was an amazing experience. I rode the machines they use around the bog, decked myself out in waders and hopped into the bog, and dry harvested some berries as well. It really gave me a whole new respect for cranberries and how much work goes into getting them from bog to bag.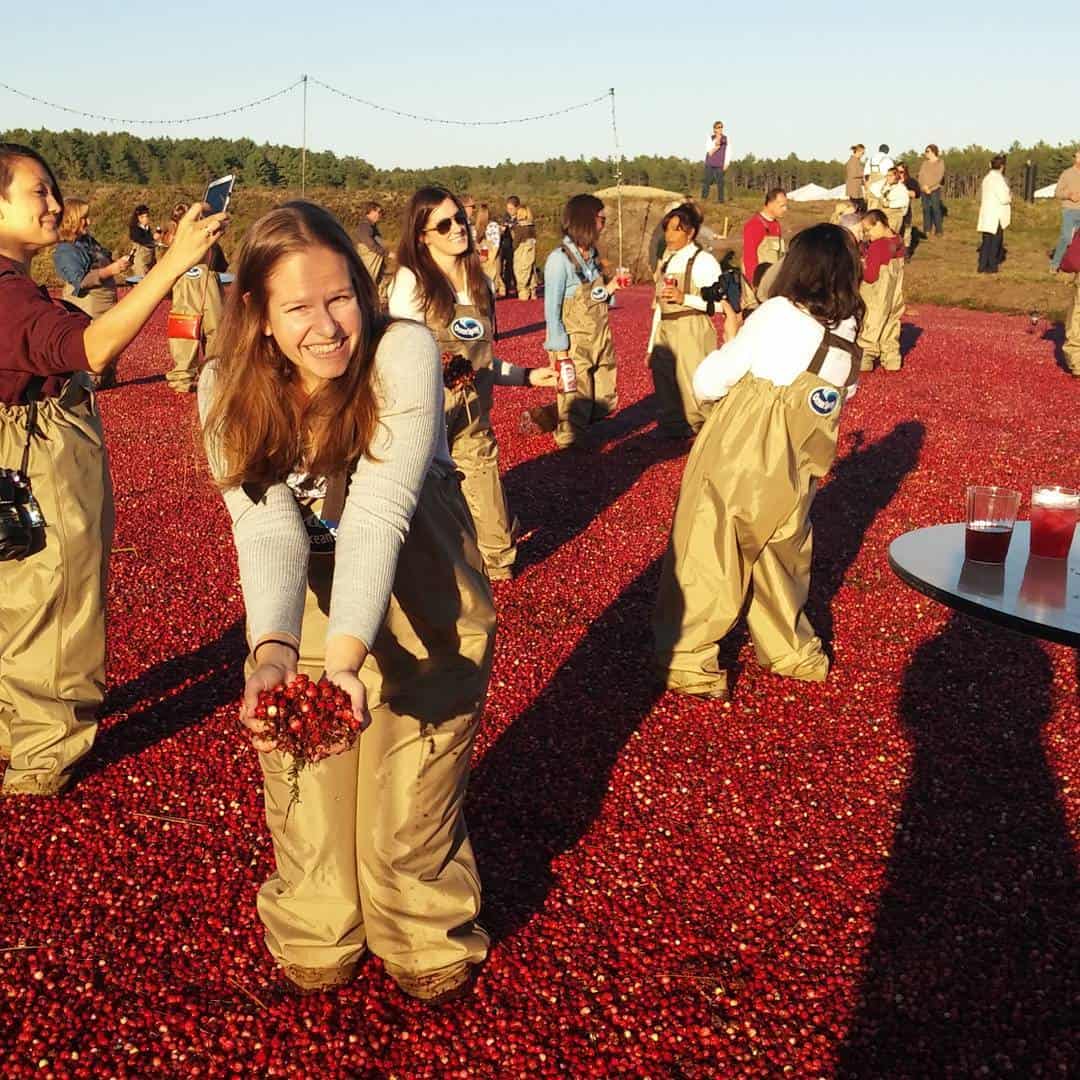 Since that trip, I've been on a mission to find new and delicious ways to use cranberries. I've posted things like healthy fresh cranberry sauce and cran-apple quinoa in the past. But my latest obsession? Cranberry jalapeno dip! It's a little sweet, a little spicy, and a whole lotta delicious.
Creating a healthier cranberry jalapeno dip
This recipe was modified from a version I found on the sparrows + lily blog, which I've seen on quite a few other blogs as well. I've made that version in the past and loved it, but wondered if I could make it just a smidge healthier.
I mean, let's be real – it's cranberries with sugar and a lot of cream cheese, so you're still going to need some willpower with portion control. 😉 But here are the two things I modified in the recipe to add a bit of balance:
Reduced the sugar content from a full cup down to half a cup. I don't think it makes a noticeable difference in flavor and that's a lot of sugar that you can cut out.
Used a little less cream cheese, and used a lower calorie brand.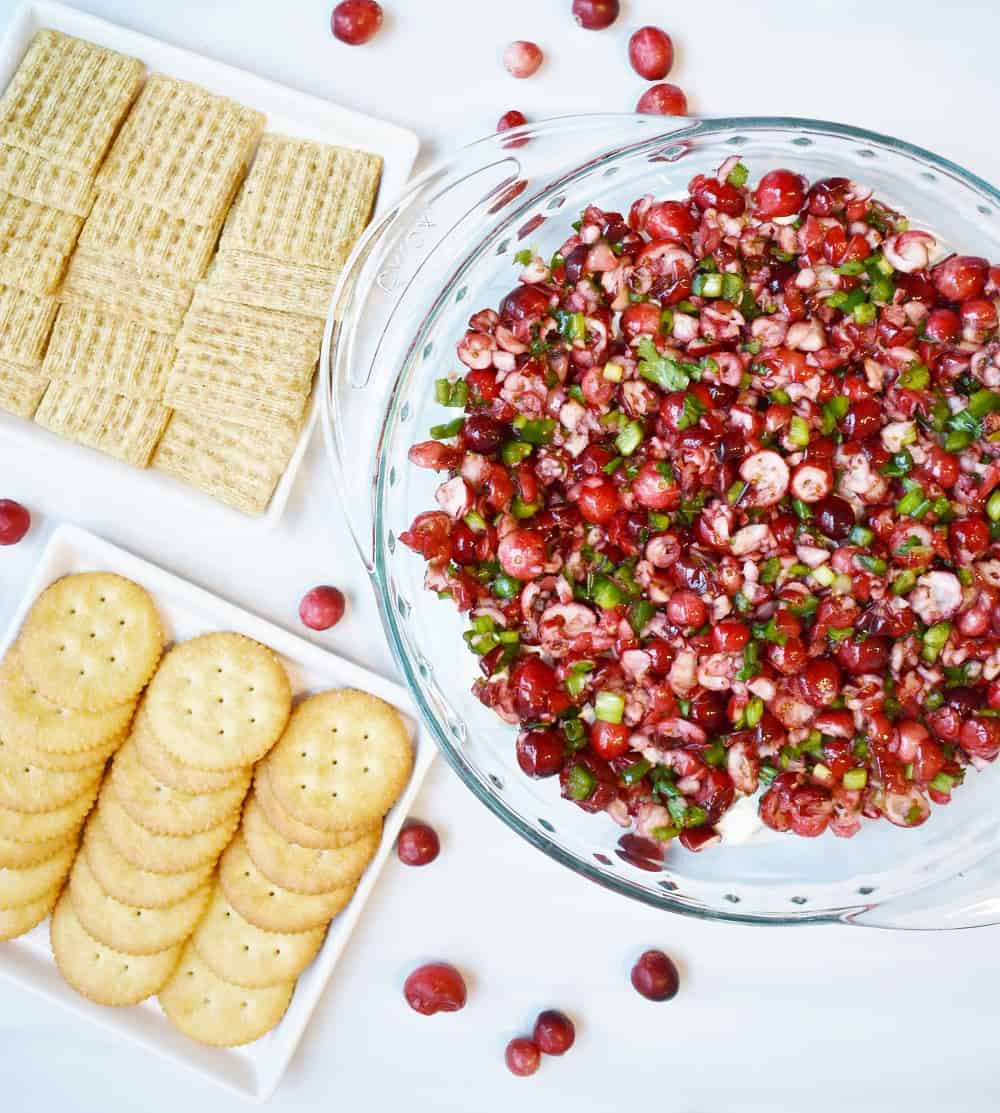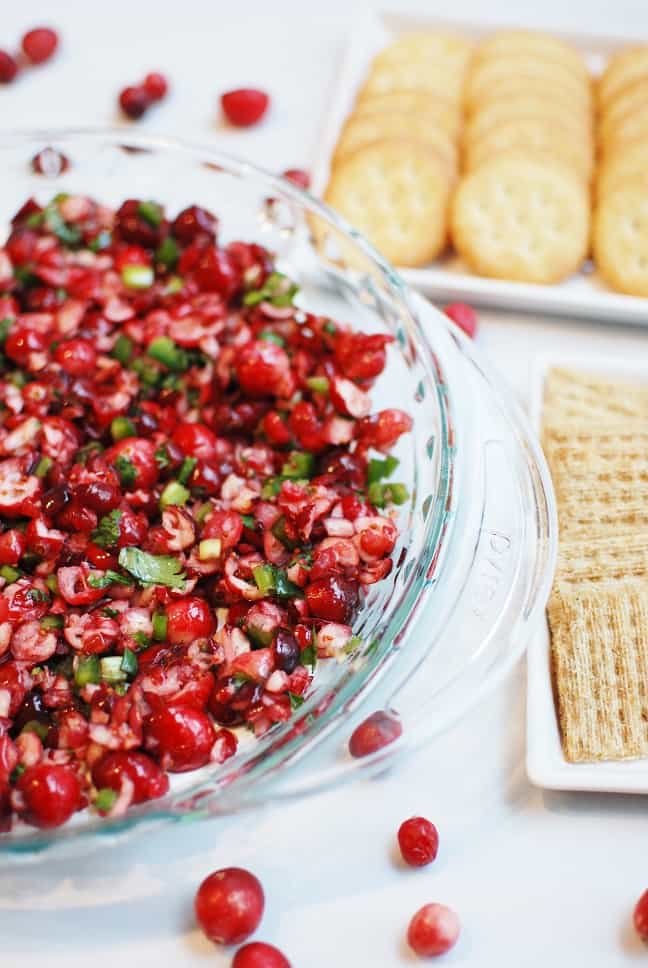 I recommend using Arla original cream cheese for this recipe – a 2 tbsp serving has 80 calories, compared to blocks of cream cheese that have 100 calories. It's also creamier than the traditional blocks, which makes it quick to spread in the pie plate. Plus, I love Arla's focus on simple ingredients. (In case you're wondering, no, this isn't a sponsored post – I just really love their cream cheese!).
You could also use Neufchâtel cream cheese (aka lower fat cream cheese) in this recipe as an alternative.
With these changes, a hearty serving of dip clocks in around 120 calories – not bad! And you're getting some awesome antioxidants in those fresh cranberries.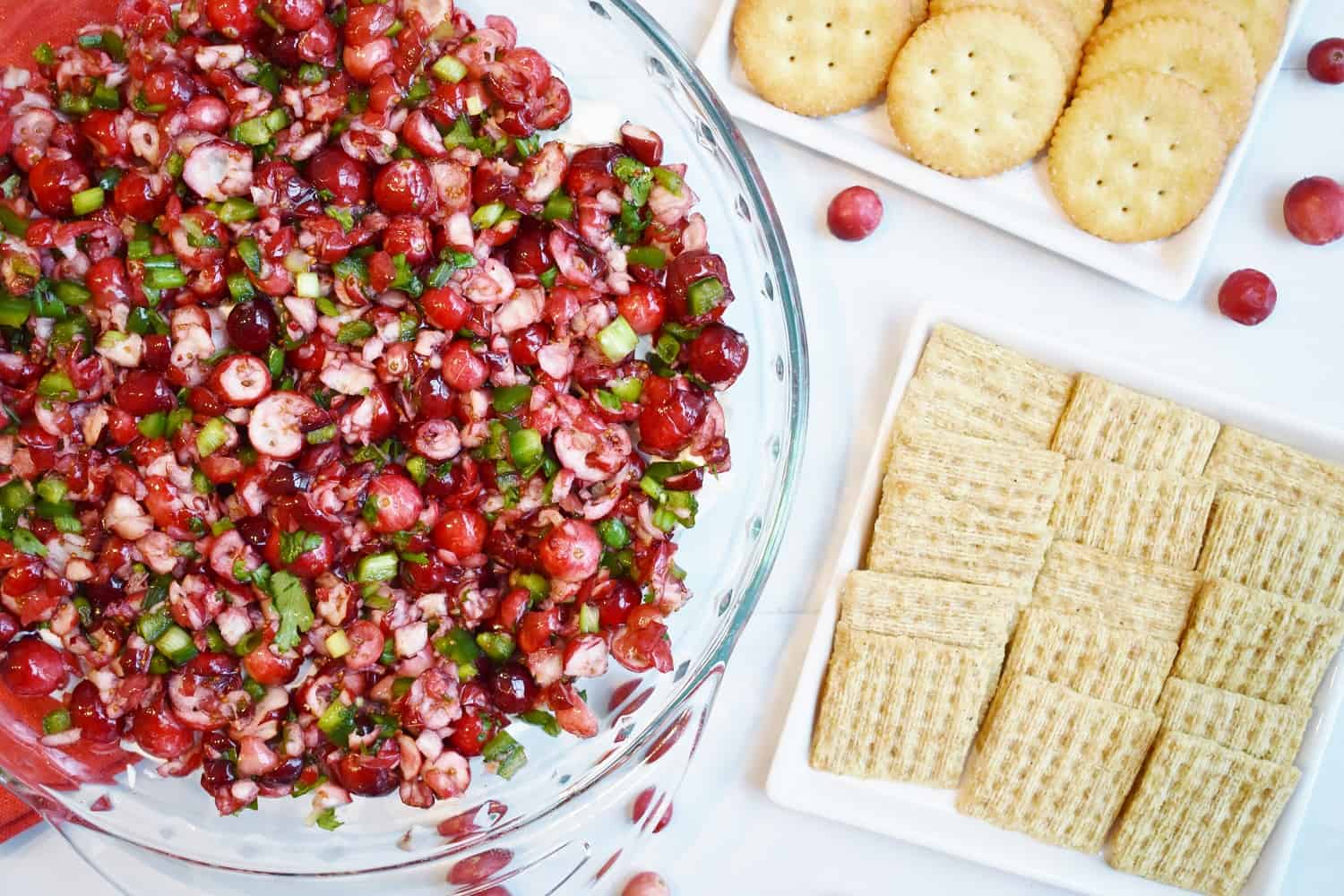 The recipe makes a big dish of dip that's great for a crowd. The festive red cranberries, green scallions & jalapenos, and white cream cheese make it perfect for your holiday parties. You can serve this with any type of cracker – whole grain or the traditional refined buttery ones (not as healthy, but oh-so-delicious).
Enjoy and happy holidays!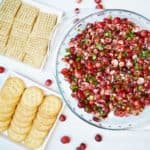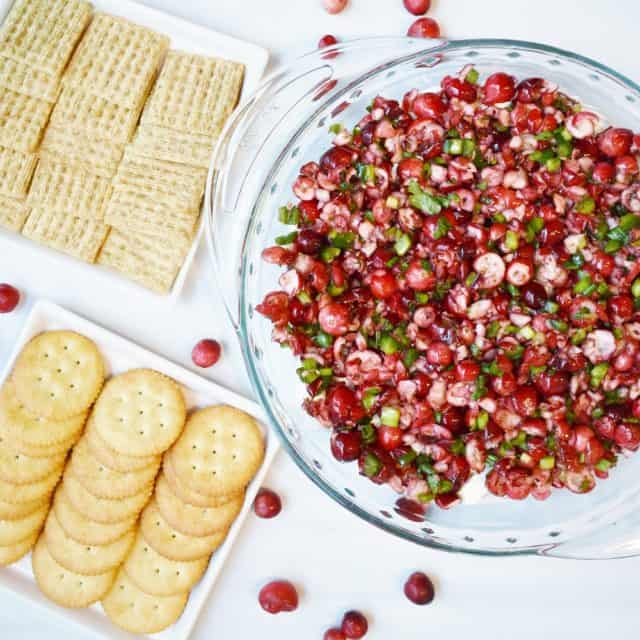 Cranberry Jalapeno Dip
This cranberry jalapeno dip is a festive appetizer for your holiday parties!
Ingredients
12

ounces

fresh cranberries

(one regular size bag)

2

jalapenos, finely chopped

4

scallions, chopped

2

tbsp

cilantro, chopped

1/2

cup

sugar

1

lime, juiced

1/8

tsp

salt

14

ounces

cream cheese
Instructions
Add cranberries to a food processor and pulse once. If after once pulse there are still a lot of whole cranberries, pulse once more. Your goal is for most of the cranberries to be cut but you don't want to puree them.

Pour cranberries in a bowl and mix with jalepenos, scallions, cilantro, sugar, lime juice and salt. Let sit in the fridge for at least 30 minutes (that's the minimum; longer is fine).


When you're ready to complete the dish, spread cream cheese into a pie plate.

Remove cranberry mixture from the fridge and place in a fine sieve. Let as much juice drain from it as possible.


Top cream cheese with cranberry mixture. Serve with crackers and enjoy!
Recipe Notes
Nutrition Analysis (approximate per serving; doesn't include crackers):
120 calories, 7 g fat, 4.5 g sat fat, 117 mg sodium, 12 g carbohydrate, 1.5 g fiber, 9 g sugar, 1 g protein
Share with me: What's your favorite way to use cranberries? Have you ever tried cranberry jalapeno dip?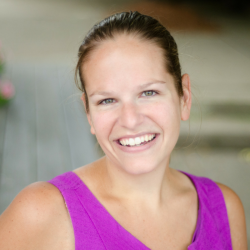 Chrissy Carroll is a Registered Dietitian and USAT Level I Triathlon Coach. She specializes in sharing nutrition and fitness tips, as well as recipes, for runners, triathletes, and active women.Chrissy holds a Bachelor's Degree in Nutrition, a Masters Degree in Public Health, and is also an ACSM Certified Personal Trainer.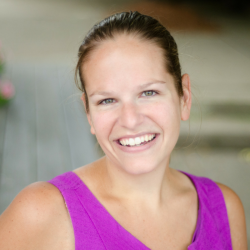 Latest posts by Chrissy Carroll (see all)