Sweet and tart dried cranberries, rich coconut, and hearty oats – yummmmm.
These flavors work so well together in overnight oats. This was actually my first time experimenting with recipe development for overnight oats, and I'm glad I took the time to do so. When I woke up this morning and had this deliciousness in the fridge for breakfast, I was a happy camper.
[The key lime pie overnight oats that I attempted, however, were not so successful. They are in the trash. We'll pretend I didn't go there.]
Back to the cranberry coconut overnight oatmeal. This is an amazing grab-and-go breakfast option because you make everything the night before, and then it's all ready for you the next morning. The number 1 reason that I hear people tell me they don't eat breakfast is because they didn't have time – so making it the night before is a great solution. Plus, it's only 5 ingredients, so it's super simple to throw together.
And for the athletes reading, this recipe in particular is great for runners & triathletes. It's full of the healthy carbohydrates the muscles need for those sports.
Eat up!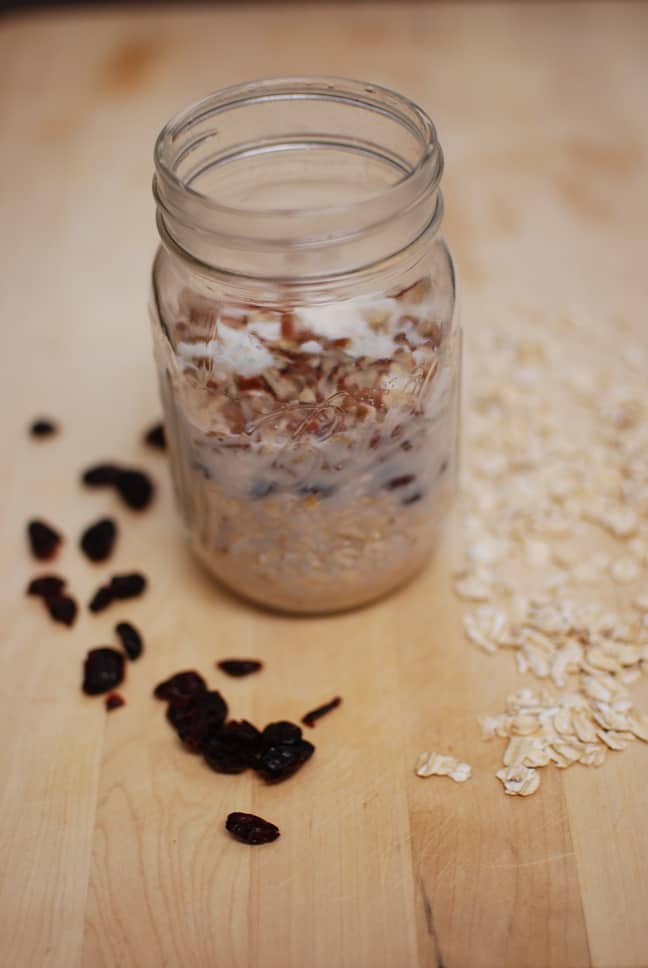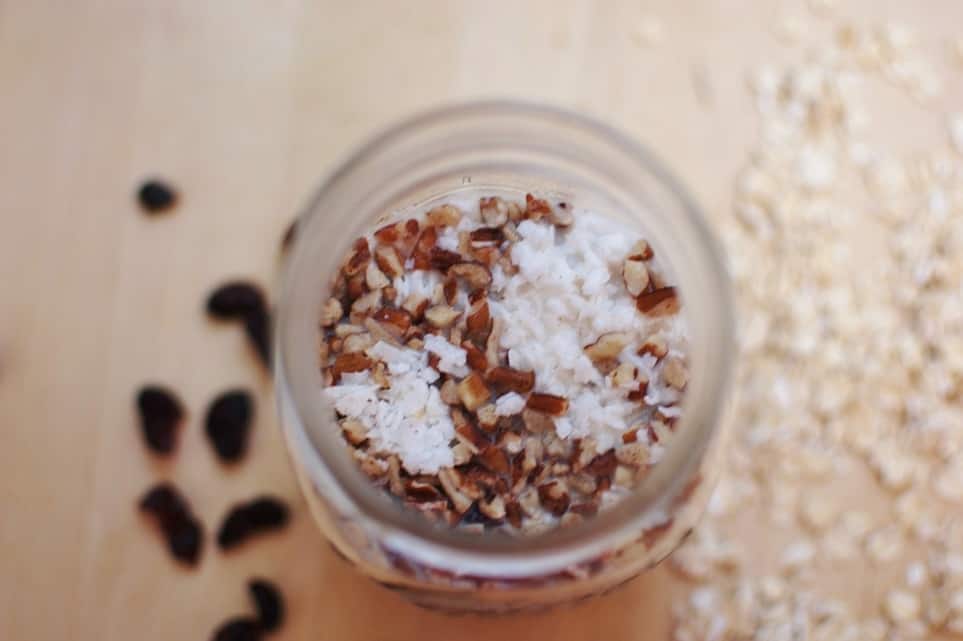 Cranberry Coconut Overnight Oats
Serves 1
Ingredients:
½ cup dry rolled oats
2 tbsp dried cranberries
2 tbsp shredded coconut (I used sweetened because it's what I had on hand, but you could certainly make it a smidge healthier with unsweetened)
2 tbsp chopped pecans
1 cup milk or milk alternative (almond, soy, etc)
Directions:
Put all ingredients in a mason jar. Refrigerate overnight.
You can eat this cold, straight from the fridge – and I know that's one of the selling points for overnight oats – but I definitely prefer it warm. Just pop the mason jar (take off the lid first!) in the microwave for 1:30 to 2:00 minutes. It really makes it so much better.
Nutrition analysis (approximate for entire jar using skim milk):
460 calories, 16 grams fat, 136 mg sodium, 64 grams carbohydrate, 7 grams fiber, 15 grams protein
Vitamin A: 10%, Calcium: 34%, Iron: 14%, Vitamin D: 25%, Potassium: 18%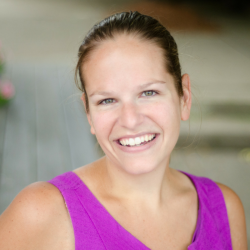 Latest posts by Chrissy Carroll
(see all)