Keep that blender handy and enjoy these 20 delicious fall smoothies full of autumn flavors and spices. You won't be able to resist making smoothies from this collection of recipes that feature seasonal fruits and veggies such as pumpkin, apples, pears, pomegranates, and even butternut squash. Nuts such as almonds, pecans and chestnuts add the perfect fall touch to these beverages. And you'll find the warm, fragrant and comforting spices of cinnamon, ginger, and cloves as well as the flavors of caramel and maple in these delectable recipes.
Get ready to enjoy autumn in a smoothie with these 20 fall-inspired drinks!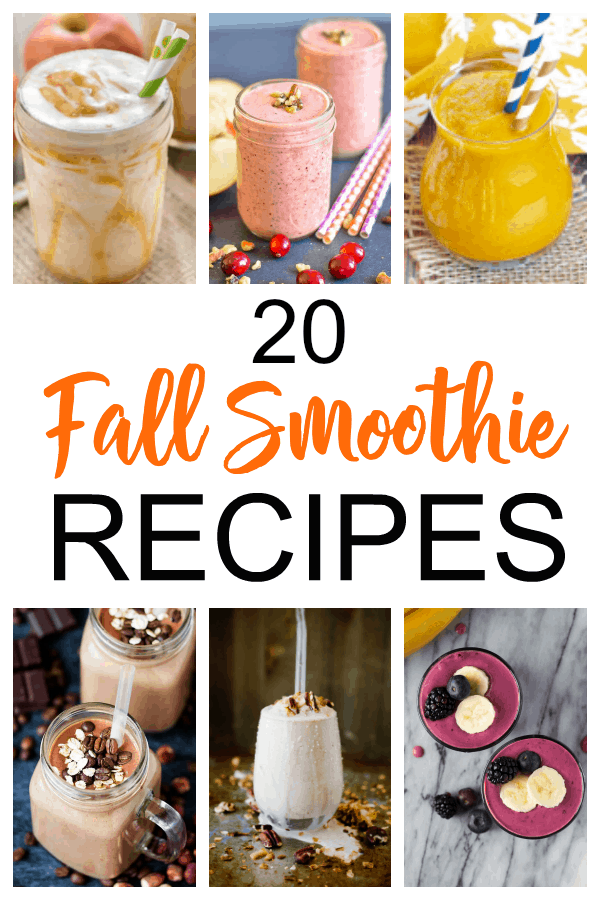 20 Delicious Fall Smoothies
Get your pumpkin fix with this healthy smoothie! Full of autumn flavors, this smoothie gets its fall flavor profile from unsweetened pumpkin puree, chia seeds, pumpkin spice, and maple syrup. This may be your new go-to fall smoothie, and it's tasty enough to be kid-approved, too!
This delicious smoothie is so simple to make that it deserves a place in your autumn smoothie rotation. Up the apple flavor with not only an apple but apple juice, too. It calls for sugar-free caramel syrup but if you avoid the artificially sweetened stuff, you could also just use regular caramel syrup. This is definitely a dessert smoothie right here!
The tartness of the cranberries and the sweetness of the apples make for what can only be described as a cranberry apple pie milkshake, except with your favorite non-dairy beverage as the base to make this vegan-friendly. Add a dash of cinnamon and some walnuts and you've got a festive fall smoothie ready to be enjoyed!
If you love chestnuts, what better way to celebrate autumn than with this holiday inspired smoothie? Get your protein from the yogurt base and warming spices from cinnamon and nutmeg. Add a dash of oats for a truly delicious taste of autumn in a glass.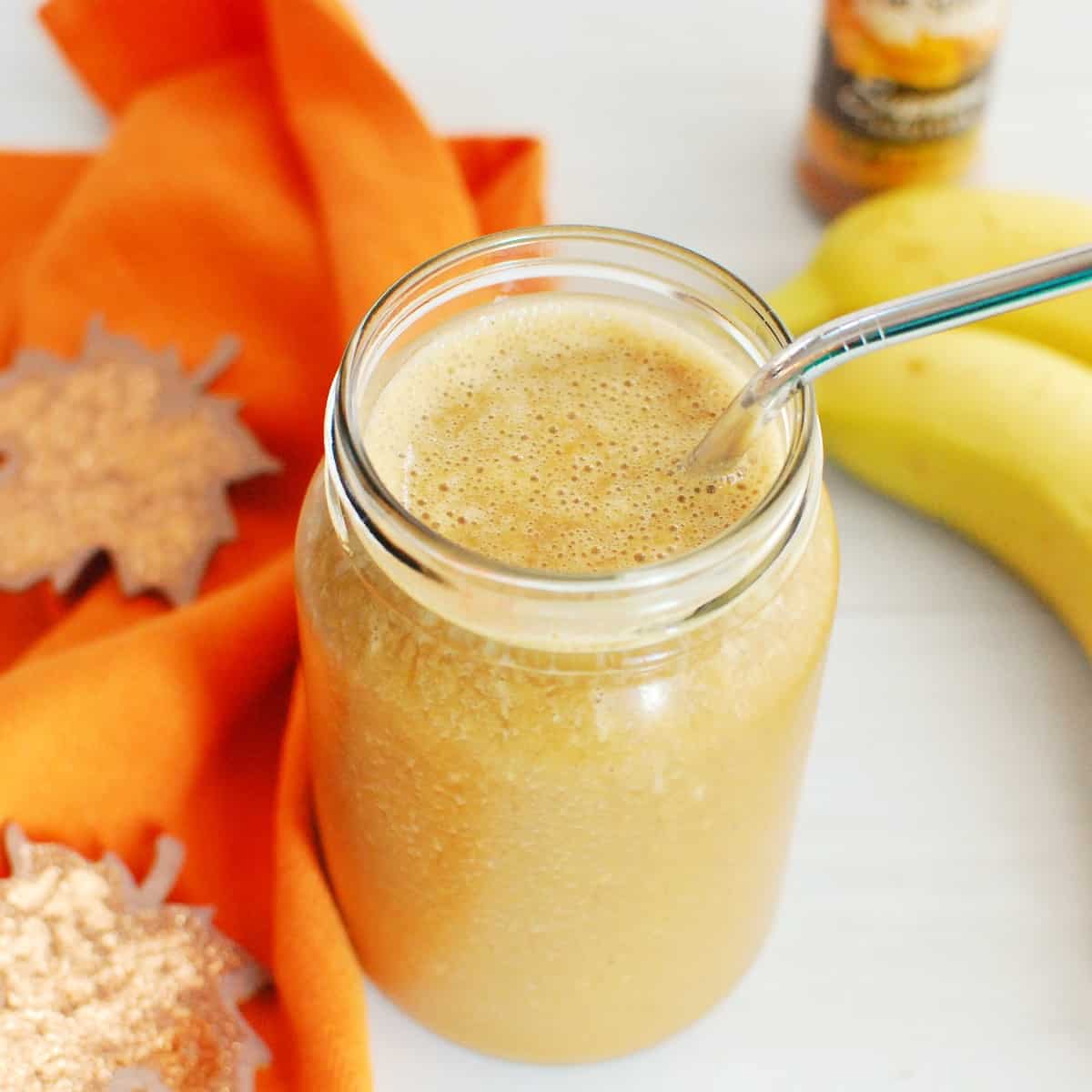 Get a jolt of caffeine in the morning with this healthy pumpkin coffee smoothie. Just seven ingredients and features real pumpkin puree and pumpkin pie spice. A great addition to your favorite fall breakfast.
This smoothie is refreshing and tart, packing in both sweet apples and peppery arugula. Combined with greek yogurt for added protein and mango for a little extra flavor, this smoothie is a wise choice for breakfast or a snack.
Combine pumpkin and eggnog for a true fall-flavored smoothie experience. Sure, you could just add some store-bought eggnog to your smoothie and be done with it, but this recipe is a great homemade version version that you should really try. Elevate it to an adult beverage with a dash of rum. (Note – this recipe uses raw egg yolks, so you'll want to look for pasteurized eggs if you're going to make it.)
This rich and healthy smoothie uses pomegranate juice as its base with a handful of mixed berries for sweetness and this gorgeous bright color. Add yogurt for protein and blend. So delicious!
Enjoy the warm and spicy flavors of gingerbread in your smoothie with this healthy beverage. Protein powder gives this smoothie staying power for a nutritious breakfast or lunch option.
Loaded with beta-carotene and antioxidants, this sweet potato smoothie is a healthy and delicious beverage that is reminiscent of a Thanksgiving sweet potato souffle. Ginger and cinnamon spice it up while dates give it a tad more sweetness.
This is everything you would expect in a slice of pumpkin pie but without the crust. Rich maple flavor and a drizzle of caramel takes it over the top. if it's possible to slurp a piece of pumpkin pie, here's how to do it.
Go retro with this campfire and fall weather classic! This kid-friendly smoothie that is equally loved by adults is full of protein under all those S'mores flavors, thanks to the vanilla Greek yogurt.
Who said that smoothies always have to be cold? This warm smoothie is perfect for those chilly fall days when you need a kick of caffeine from an espresso shot in an otherwise healthy smoothie. Follow the directions on how to make it "hot" and enjoy this chocolaty goodness.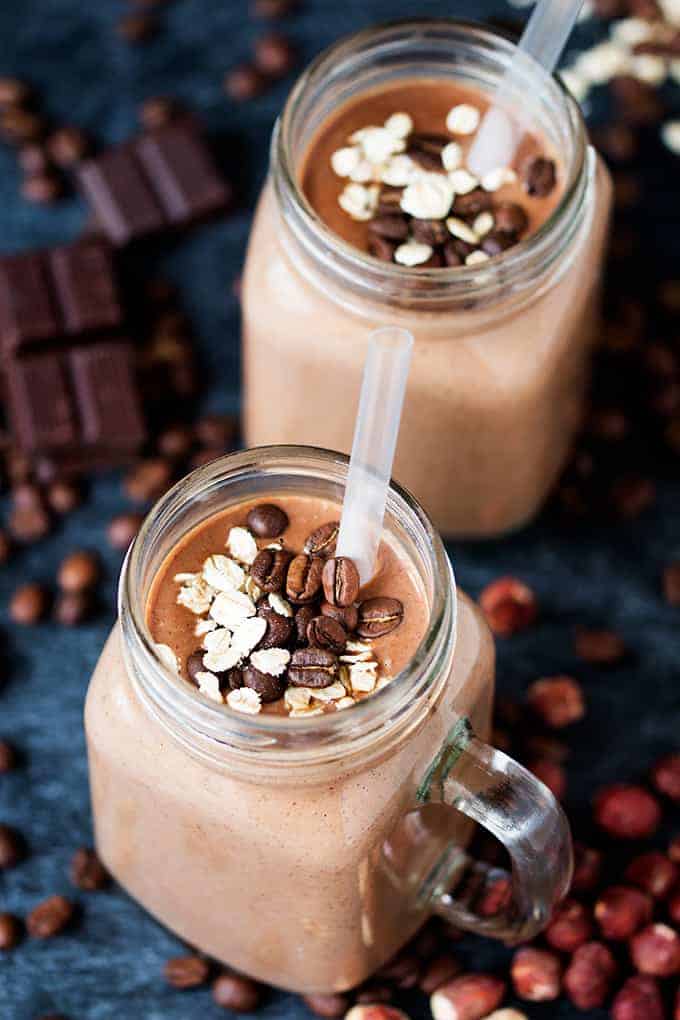 This pear smoothie stays on-point and healthy in a base of kefir with a touch of honey. Kefir is a fermented dairy product that's thought to have gut health benefits! Throw in some hemp seeds, blend, and enjoy this autumn-inspired beverage.
Figs and almond butter combine to make this sweet, nutty and creamy textured milkshake of a smoothie. It tastes like a fall dessert shake but it's also relatively healthy for you. What could be better?
Butternut squash is the perfect vehicle for showcasing autumn flavors. This fall smoothie is an awesome way to get in an additional serving of healthy veggies while also savoring the delicious spices of cinnamon, ginger, nutmeg and maple. Plus, that color is everything good about autumn!
You'll never know that this smoothie is full of green veggie goodness thanks to the green granny smith apple flavor enhanced with a dash of mint. Drink your greens this fall with this tart and refreshing smoothie.
Creamy, dreamy, and spicy, this vegan vanilla chai smoothie is full of autumn flavors and goodness. Just simple and sweet ingredients are all it takes to blend this classic taste for a smooth treat any time of day.
The fall is peak season for red grapefruits and this smoothie is the perfect way to celebrate this tart and healthy citrus. Use this smoothie when you need to detox or as a pick-me-up on those fall morning when you'd rather sleep in.
This cinnamon-infused smoothie is your healthy breakfast replacement for those gooey cinnamon rolls. It has all the luscious spicy flavors but without nearly as much added sugar, plus it has some added protein. Win-win!
Share: Which of these fall smoothies would you like to try? Do you have another seasonal smoothie recipe you love?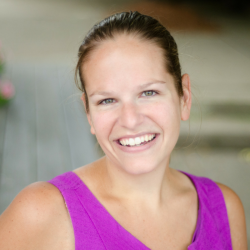 Latest posts by Chrissy Carroll
(see all)