This quick and easy ground pork stir fry is a delicious healthy dinner to add to your meal plan! It's packed with vegetables like mushrooms, green beans, and bell peppers, and is easy to make.
Disclosure: This post was sponsored by Monterey Mushrooms. As always, all opinions are my own.
When it comes to meal planning, are you all about the adventure – or are you a creature of habit?
We're a family divided on this issue. 😉 For example, my mom is a great cook, albeit not the most adventurous eater in the world – and so growing up, we had a relatively steady stream of the same meals. You know, spaghetti, tacos, shake and bake pork chops, etc. It was slightly repetitive, but also familiar and delicious.
I think by nature as an RD and food blogger, though, I'm all about trying new dishes now in my house. It's almost an Achilles' heel, because I end up spending quite a bit of time meal planning each week. I'll get stumped and ask the hubby what to make, and his response is always the same – "How about one of the last 100 things you made?"
But that incessant need for variety also leads me towards developing delicious dishes – like this incredible ground pork stir fry with mushrooms and green beans. It's filling, it's spicy, and it's good for fueling your body.
Ingredients
Here's what you'll need to make this, along with some helpful notes about some of the ingredients: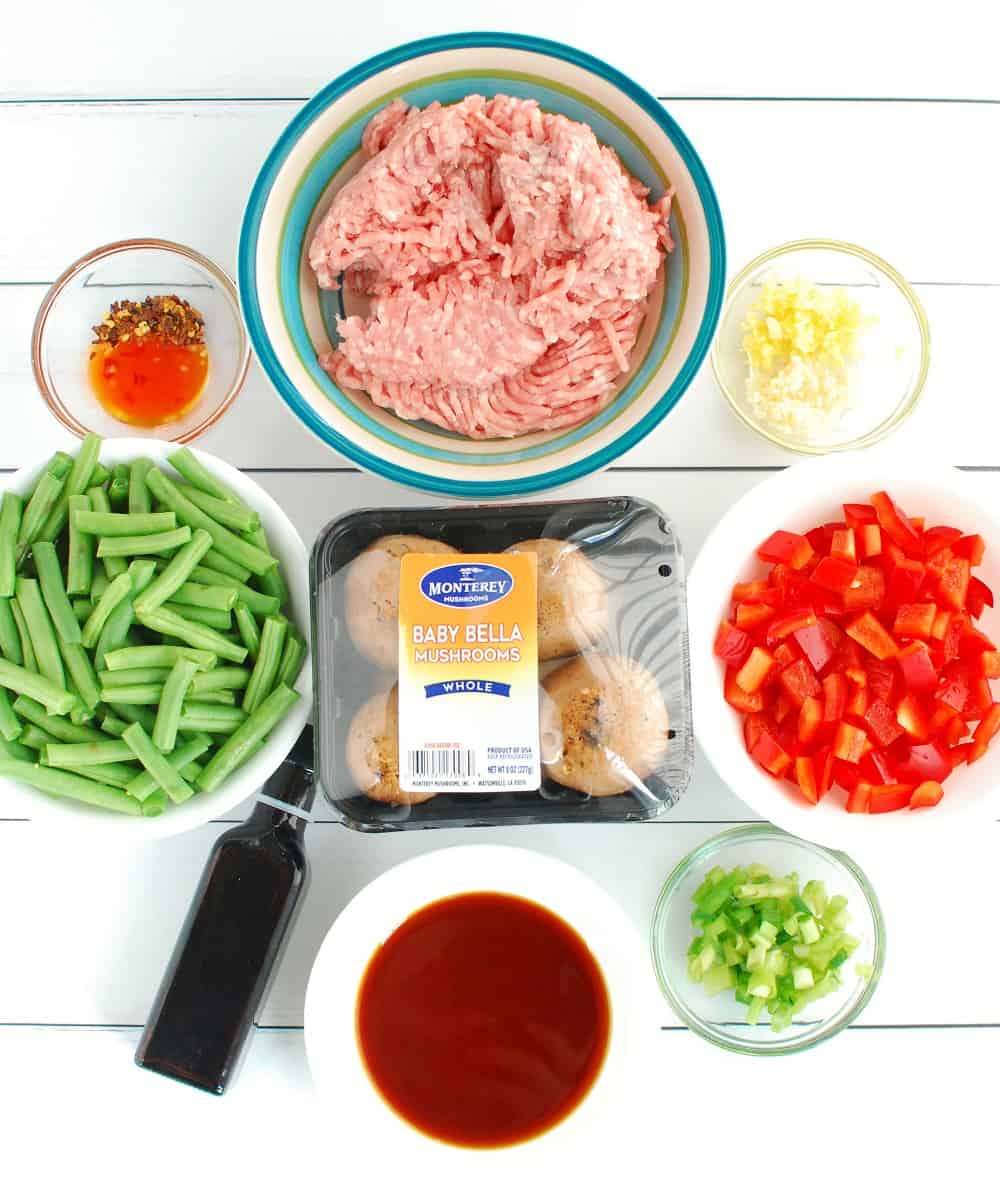 Ground pork – Many stir fry recipes use pork tenderloin or pork belly. I'm switching things up a bit with ground pork. Not only is ground pork relatively inexpensive, but you don't have to cut it up or anything – you just toss it in your skillet or wok and it's ready to cook!
Monterey Mushrooms Baby Bella Mushrooms – Adding mushrooms to ground meat recipes is seriously one of my favorite cooking hacks. By mixing finely chopped mushrooms into the ground pork when cooking, you'll bulk up the meal, adding extra veggies, and also extra umami taste.
Olive oil
Salt and pepper
Green beans
Red bell pepper – I like red for the color it adds, but any bell pepper will work!
Garlic
Ginger – If you don't have fresh ginger on hand, a few shakes of ground ginger will do.
Sweet chili sauce – If you don't have this on hand, don't worry about it! I like the flavor it adds but it's not an essential ingredient.
Crushed red pepper – This adds heat, so adjust it to the amount that you prefer. You could also use Szechuan peppercorns instead if you have them on hand. I love that buzzy mouth feel they give (caused by a plant component called sanshool – so interesting).
Green onions
Rice (for serving)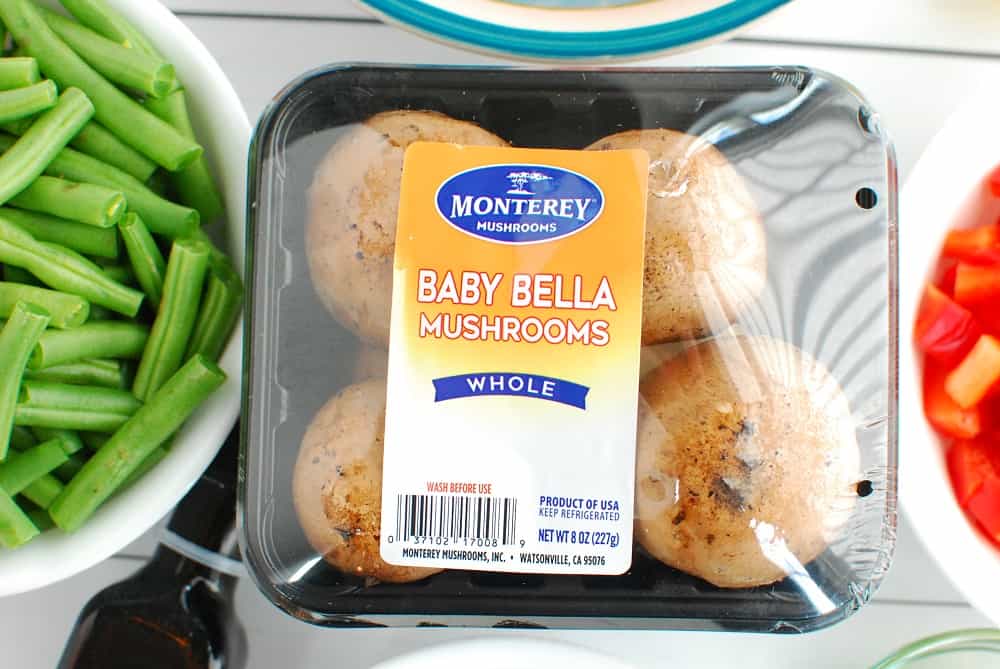 You'll also make a stir fry sauce, and for that you'll need the following ingredients:
Soy sauce – I recommend lower sodium to keep the overall salt levels in check in this dish, but you can feel free to use regular if that's what you've got on hand.
Sherry wine – Feel free to use any white wine as a substitute.
Cornstarch – This will help thicken the sauce once it's added, so it "sticks" to the veggies and meat rather than sinking to the bottom of the pan.
Brown sugar – A little sweetness helps balance the sauce.
Instructions
You'll find full instructions and amounts in the recipe card at the bottom of the post. But here's a quick overview with helpful photos.
Start with your mise en place – that French culinary term that means "putting everything in it's place." In other words, get all your veggies chopped and get your sauce ingredients mixed up in a bowl. It makes the rest of the recipe move much faster.
For the mushrooms, you'll want them finely chopped so they mix into the ground pork. You can do this by hand, or just toss 'em in a small food processer like this: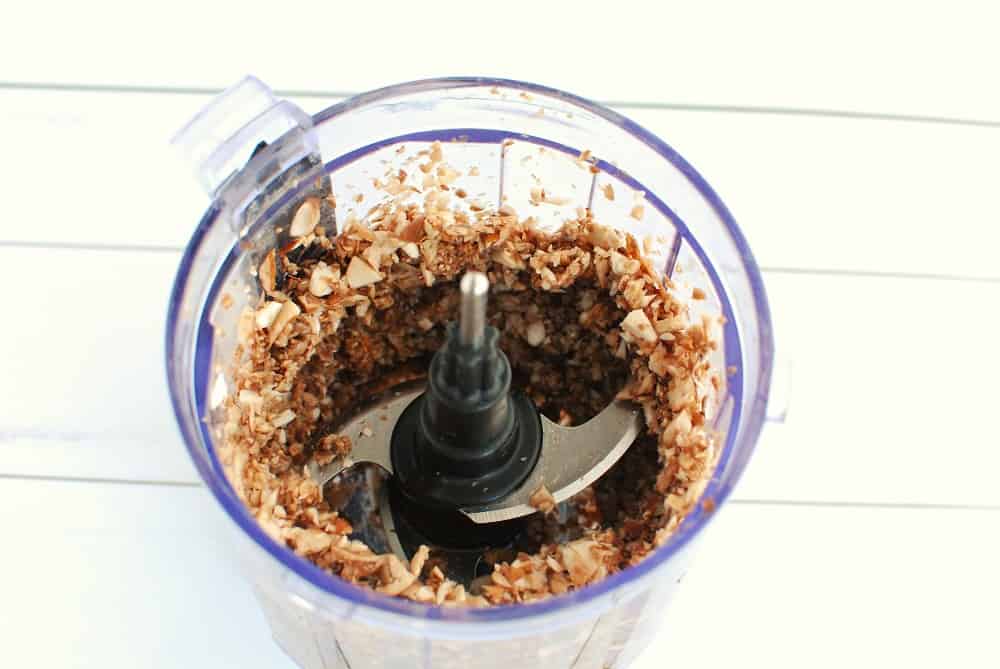 After all your ingredients are prepped, start by cooking the ground pork and mushrooms in a skillet or wok over medium heat. Season with a little salt and pepper. The finely diced mushrooms blend really well into the ground pork as they're cooking: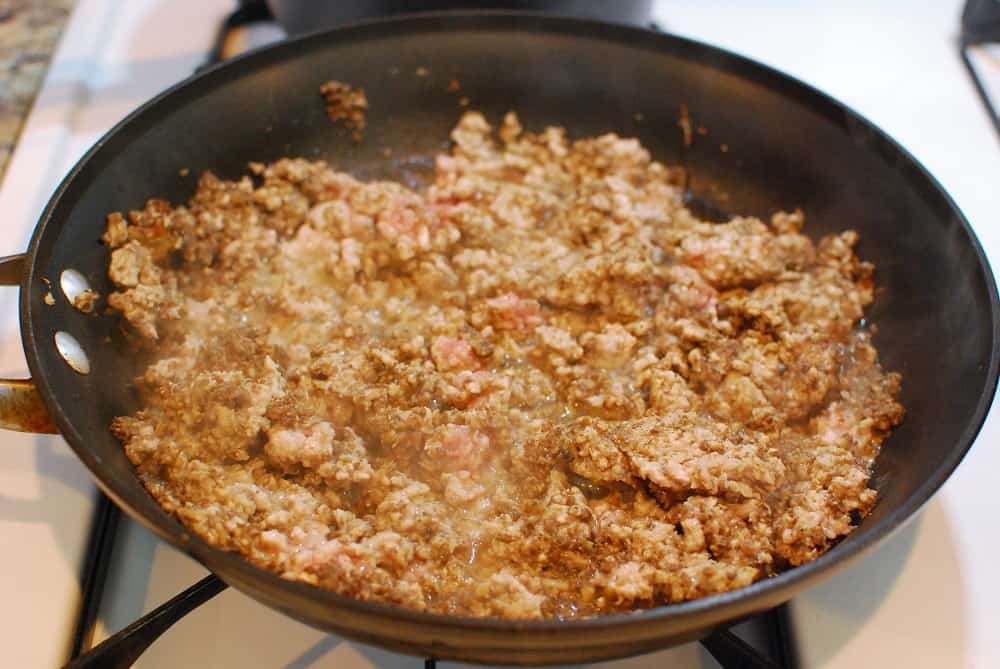 When the pork is browned and cooked through, remove with a slotted spoon and set aside for now.
Next, you'll cook the veggies – your green beans and bell pepper. After that, add in the aromatics and seasonings – garlic ginger, chili paste, and crushed red pepper.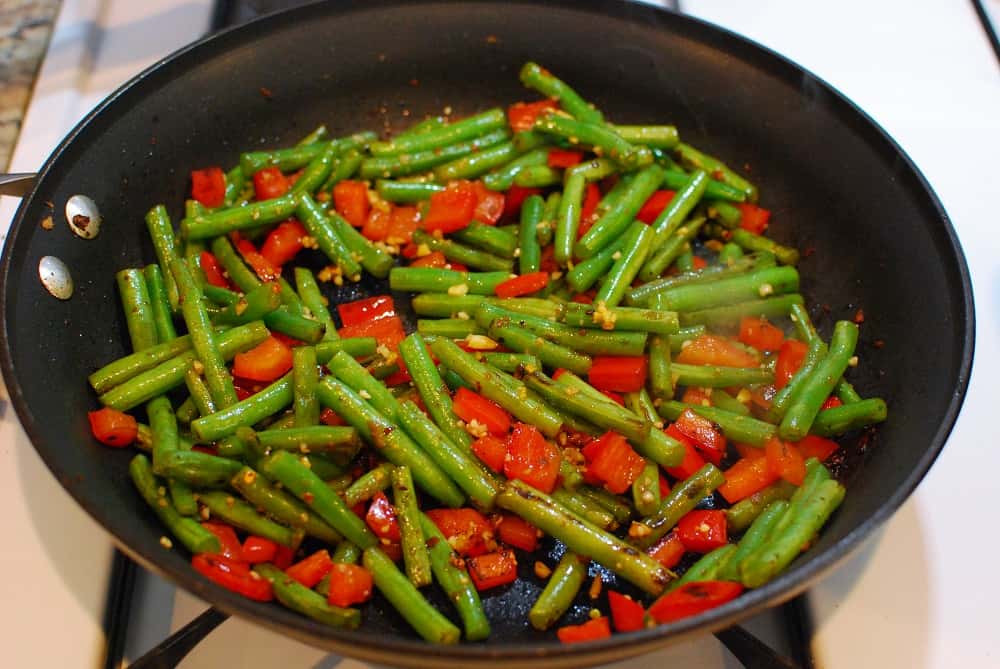 Add the pork/mushroom mixture back to the pan, and stir in the sauce mixture and green onions. Let it cook for another minute or two, and then you're ready to dig in!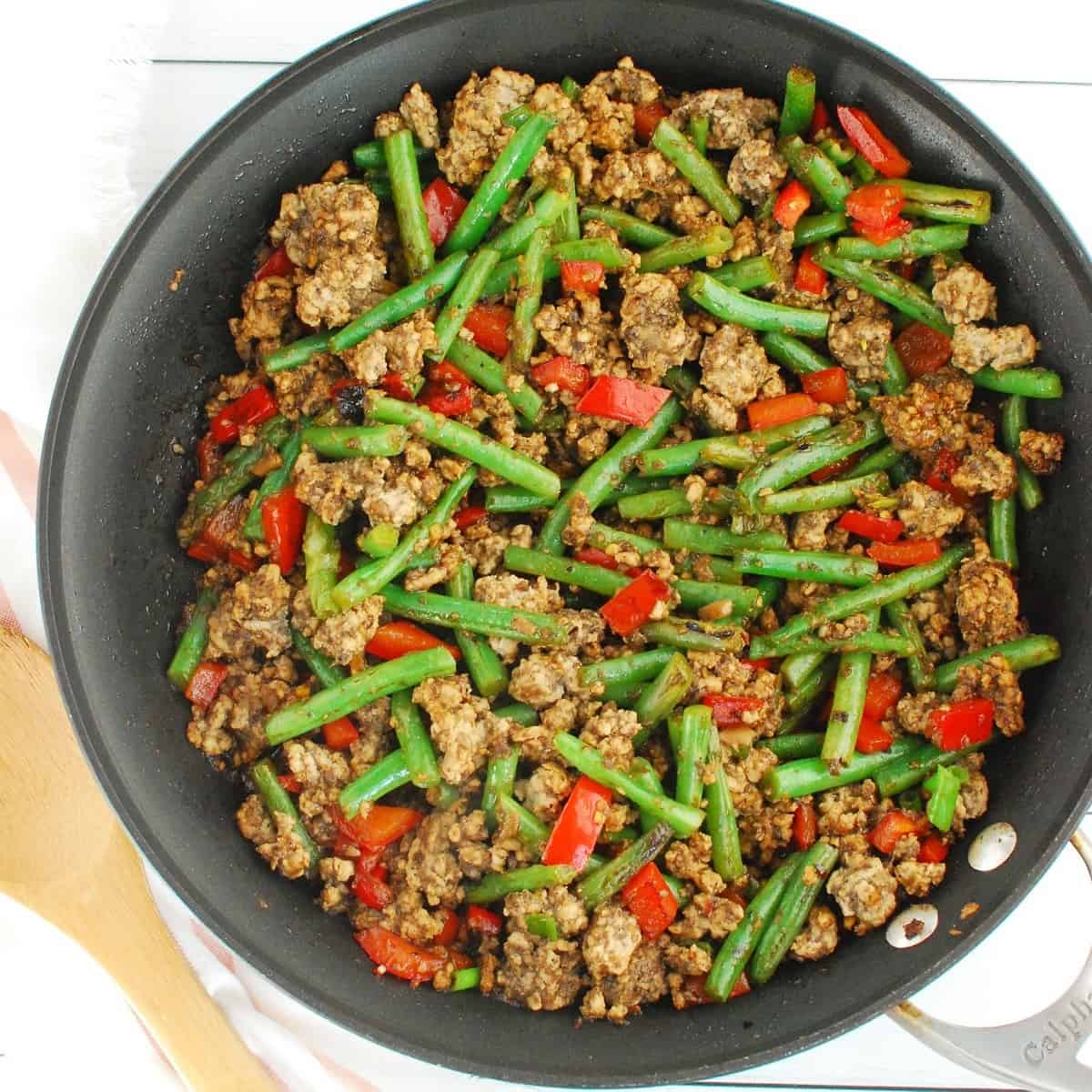 What to serve with this stir fry
In this recipe, I'm going with the classic – rice. You can use brown rice, which I like since it's a whole grain, or go ahead and use white rice if you prefer the fluffier texture.
You can also serve this with soba noodles, rice noodles, or cauliflower rice. Or, you can make it without rice or noodles and just eat the meat-and-veggie dish solo.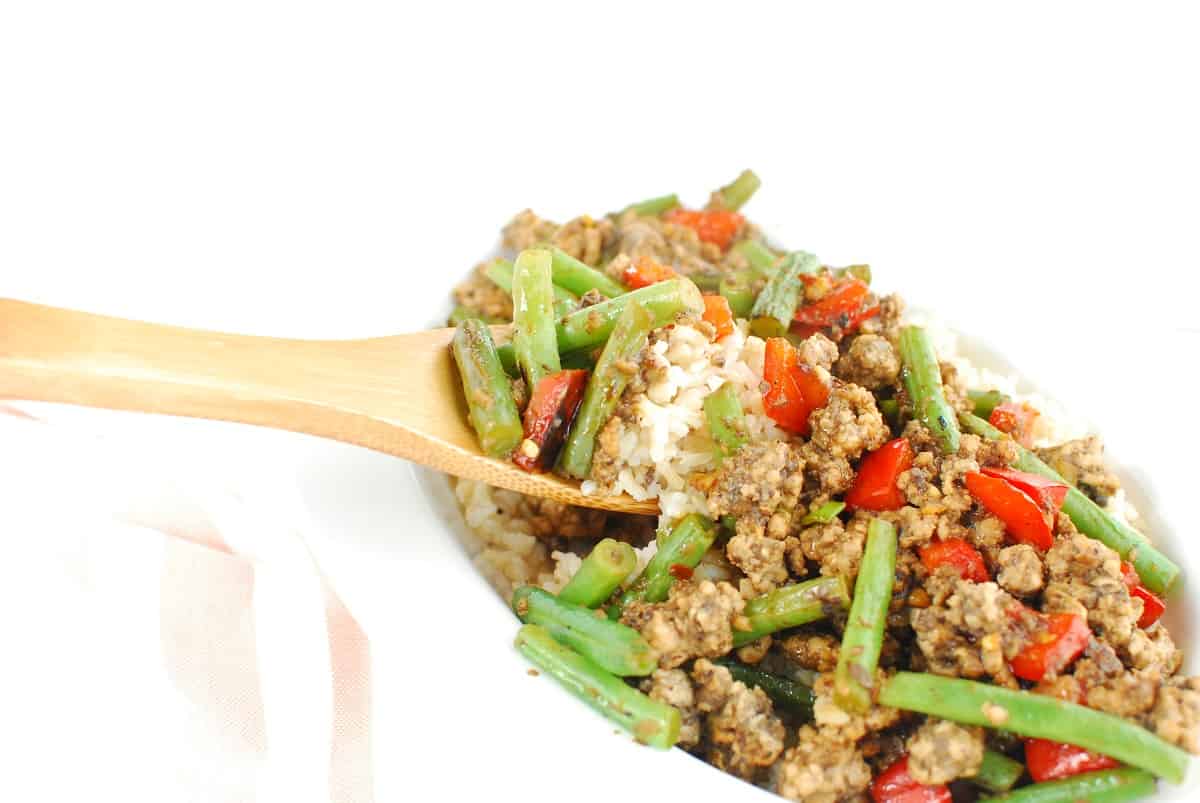 Why I love this dish for active folks
This is one of those "takeout fakeout" dinners. It makes you feel like you're eating takeout, but in a homemade version that is lighter on your wallet. 😉
Plus, like many stir fry dishes, this is packed with nutrients. It's got healthy carbohydrates to fuel your fitness, protein to support muscle health, and fat to keep you full.
And it's a powerhouse of different vitamins and minerals! I mean, just checkout this breakdown – you'll see this dish helps you meet a large chunk of your daily needs (percentages are percent daily value):
Vitamin A – 65%
Vitamin C – 61%
Vitamin K – 45%
Iron – 14%
Magnesium – 26%
Zinc – 33%
Potassium – 17%
Vitamin B6 – 40%
Vitamin B12 – 27%
And more!
This is the kind of food that truly fuels your body.
I hope you love this ground pork stir fry as much as I do! Don't forget to grab Monterey Mushrooms at your local retailer so you're all ready to make this ASAP. And if you get a chance to try it, feel free to leave a recipe rating or comment below.
PS – Looking for more recipes like this? Try our steak and shrimp stir fry or our shrimp egg roll in a bowl!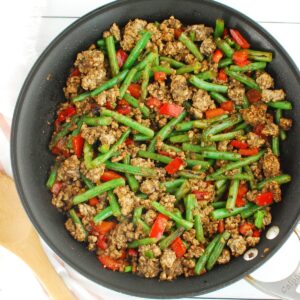 Ground Pork Stir Fry with Mushrooms and Green Beans
This quick and easy ground pork stir fry is packed with crisp green beans, umami-packed mushrooms, sweet red peppers, and hearty rice to round out the dish.
Ingredients
2

cups

instant brown rice, dry

¼

cup

lower-sodium soy sauce

1

tbsp

sherry wine

1

tbsp

brown sugar

1

tbsp

cornstarch

1

tbsp

olive oil, divided into ½ tbsp each

1

lb

ground pork

8

oz

package Monterey Mushrooms baby bella mushrooms, finely chopped

¼

tsp

salt

¼

tsp

pepper

1

lb

green beans, ends trimmed

1

large red bell pepper, chopped

2

cloves

garlic, minced

1

tsp

fresh ginger, minced

1

tsp

sweet chili sauce

(optional)

¼

tsp

crushed red pepper

(or to taste*)

3

green onions, diced
Instructions
Prepare the instant brown rice according to package directions (you can continue with the rest of the recipe while rice is cooking). When done, set aside.

In a small bowl, whisk together the soy sauce, sherry wine, brown sugar, and cornstarch. Set aside.

Heat ½ tablespoon olive oil in a large skillet or wok over medium heat. Add the ground pork and mushrooms. Season with salt and pepper. Cook for about 7-10 minutes, until pork is cooked through (there should be no pink). Use a slotted spoon to remove pork and mushroom blend and set aside in a large bowl for now.

Leave any of the drippings from the pork in the skillet, and return to medium heat. Add the other ½ tablespoon of olive oil. Add the green beans and cook for approximately 3 minutes.

Add the bell pepper and cook for another 4 minutes, until all vegetables are starting to get crisp-tender.

Add garlic, ginger, sweet chili sauce, and crushed red pepper and cook for another minute.

Add pork/mushroom mixture back to the pan. Stir in the sauce mixture and green onions. Continue cooking for another 1-2 minutes, until everything is well heated and combined. Serve over rice.
Notes
Notes:
You can chop the mushrooms by hand, or toss them in a food processor and pulse a few times to finely chop.
You can adjust the amount of crushed red pepper according to your spice preference. As written is a fairly mild version with a little bit of heat.  You can also add in ground Szechuan peppercorns if you'd like.
Nutrition analysis (approximate per serving):  488 calories, 23.5 g fat, 7.5 g sat fat, 650 mg sodium, 48 g carbohydrate, 5.5 g fiber, 9 g sugar, 22.5 g protein, Vitamin D: 1%, Calcium: 5%, Iron: 14%, Potassium: 17%
Nutrition
Share: Do you love to experiment with new meals or are you a creature of habit? If you tried this stir fry recipe, what did you think?
Feel free to pin this post to share with others! 🙂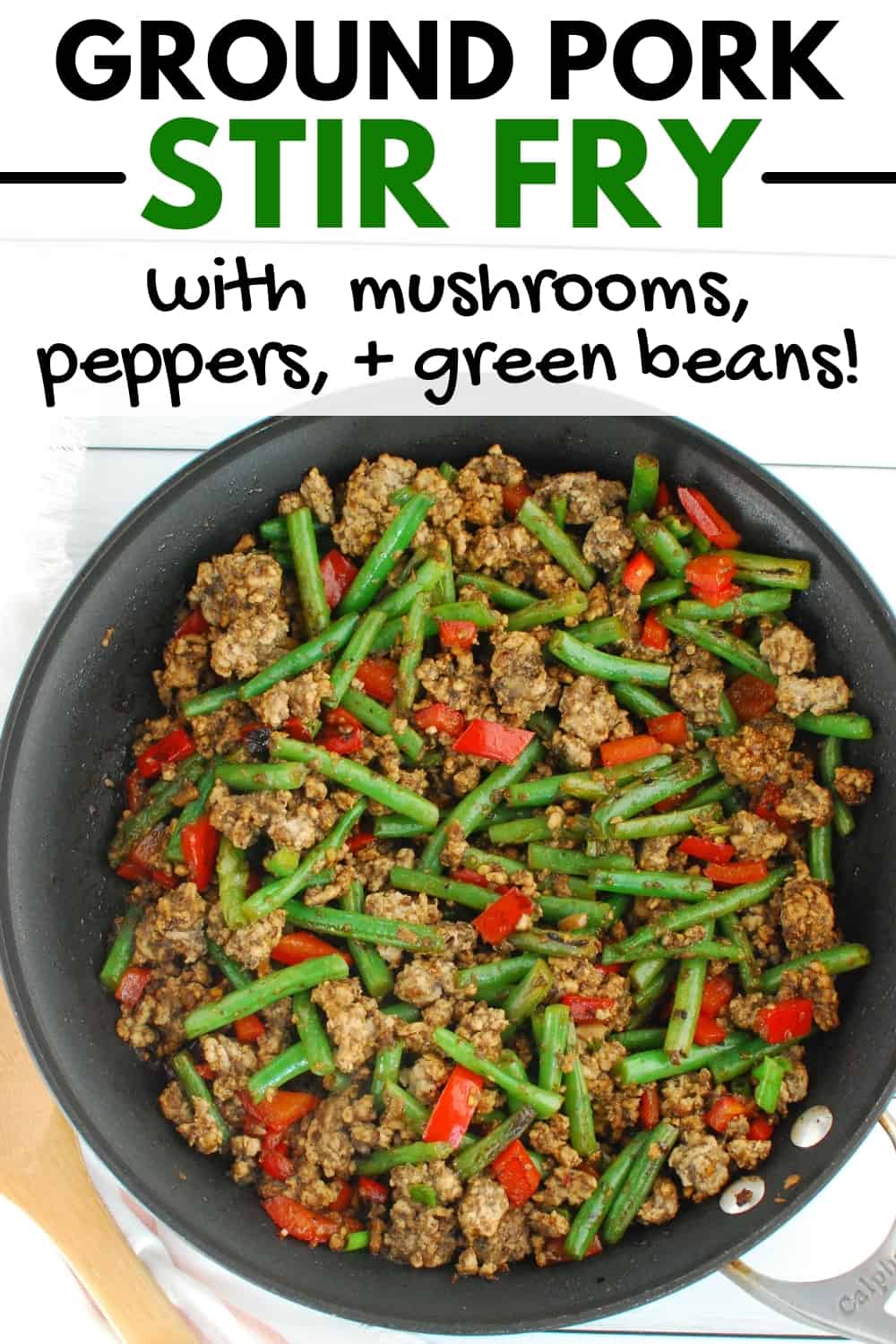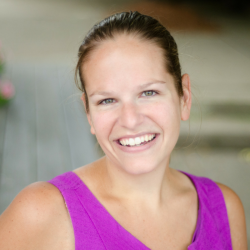 Latest posts by Chrissy Carroll
(see all)