Bright, citrusy, lemon energy bites are a perfect summertime snack option! With just six ingredients, these are easy to make and taste great. The citrus flavor is an invigorating treat any time of day.
Disclosure:  This post is sponsored by NOW Foods.  As always, all opinions are my own.
Note: This post was originally published in 2018 and has been updated in 2022.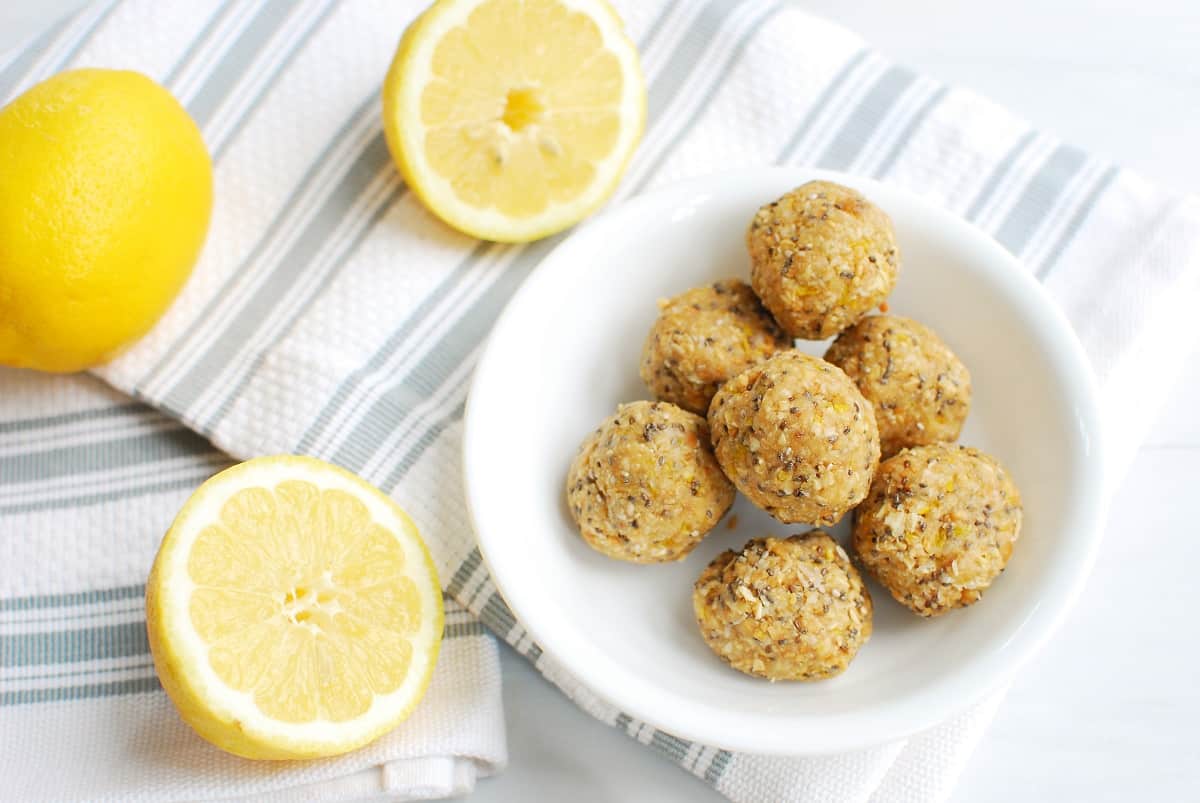 Ingredients
Here are the six ingredients you'll need to make this recipe:
Lemon – I mean, we can't really make this recipe without 'em, right? 😉 Quick tip – roll your lemons around on the counter while pressing on them to help release the juice inside, which makes for an easier time getting all the lemon juice outta there. (Or use a citrus squeezer of course).
Golden raisins – While many energy balls use dates, I also like using golden raisins sometimes as an alternative. They have a similar sweetness and also provide the necessary stickiness to keep the energy ball together.
Rolled oats – Oats are a good source of soluble fiber, which is helpful for heart and gut health.
Chia seeds – Ch-ch-ch-chia!  These seeds – which yes, are the same thing chia pets were made from – are actually rich in heart-healthy omega-3 fatty acids and fiber.
Cashews – Bring on the healthy fats!  Cashews also contain vitamins, minerals, and antioxidants.
Coconut – I love that you can find unsweetened shredded coconut on the market these days!  It's a great way to add richness and flavor to an energy ball.
I grabbed all of the ingredients (except the lemon and golden raisins from NOW Foods (I've been partnering with them for a while and the quality of their natural food is amazing!). You can get 20% off your NOW order with code CHRISSY.
Instructions
Once you've got all your ingredients, just measure everything out, toss it in a food processor, and pulse a few times. Roll 'em in your hand and boom – delish lemon energy balls!
You can use these as a convenient grab-and-go snack option when you want a punch of citrusy sweetness, and they're great for the kiddos too.  And for anyone with dietary limitations, these are vegan, and can be made gluten-free as long as you specifically seek out certified gluten-free oats.
Recipe FAQ
Here are some questions that may come up as you prepare this recipe:
How long do energy balls stay good for?
Stored properly in the refrigerator, these will stay good for up to five days.
Can you use steel cut oats in energy balls?
No, steel cut oats are coarser and may not grind down in a food processor properly. Use rolled oats or instant oats.
Can you freeze lemon energy bites?
Yes! Feel free to pop them in the freezer; they'll retain their quality for about 3 months. When you're ready to enjoy one, just set it out on the counter for about 20 minutes.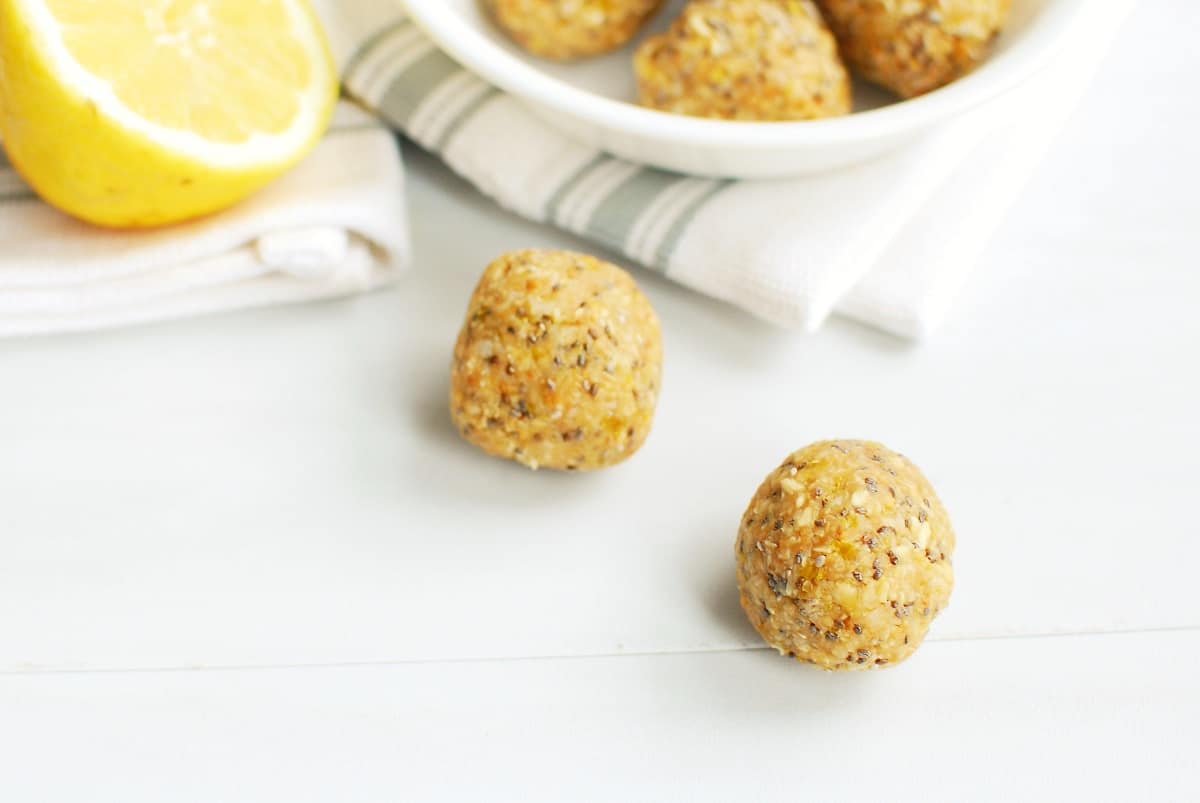 Nutrition
These lemon energy balls are sweet but only about 100 calories each, so they're a perfect way to satisfy your sweet tooth.  With the blend of carbs and healthy fats is great for active women, and popping one or two will keep you satiated for a while.
Plus, this version actually has no added sugar – all the sugar comes naturally from the lemon juice and golden raisins.  (Though if you find yours need a little more moisture or sweetness, you can certainly add a spoonful or two of honey or maple syrup).
More Energy Bite Recipes
If you just love a good energy-boosting snack, you're in luck – I've got tons of options here on the blog:
I hope you'll give these lemon ones – or any of the other flavors! – a whirl soon! If you get a chance to try them, feel free to leave a recipe rating or comment below.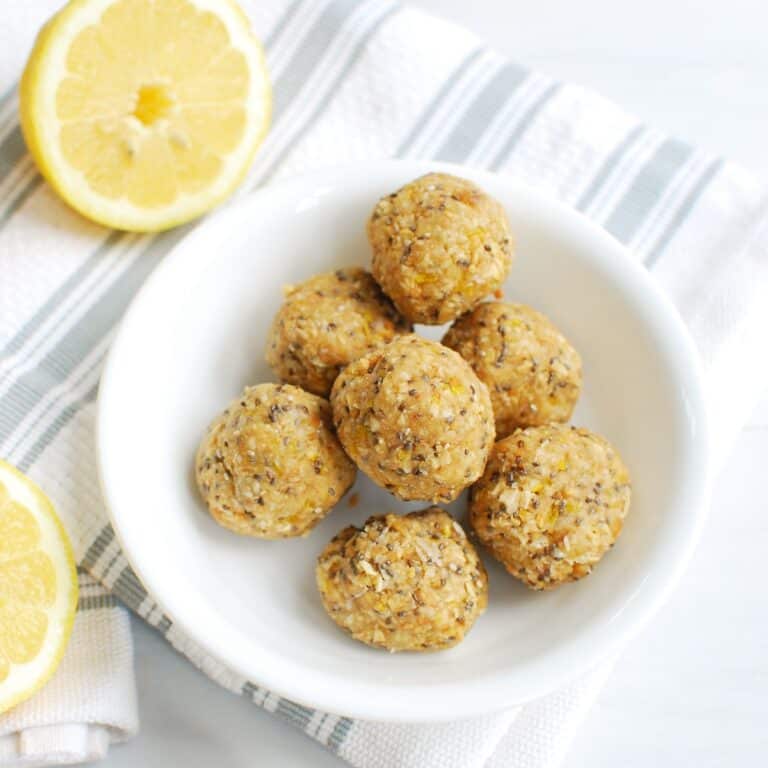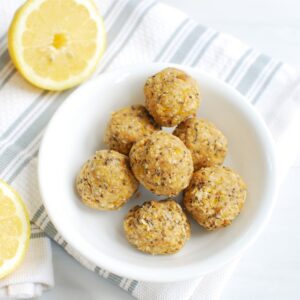 Lemon Energy Bites
Bright, citrusy, and nutritious – that's what makes these lemon energy bites a perfect snack option anyone!
Ingredients
3

tbsp

lemon juice

(about 1 large lemon)

2

tbsp

lemon zest

(about 1 large lemon)

1

tbsp

chia seeds

½

cup

cashews

½

cup

rolled oats

(if gluten free, look for certified gluten free)

⅓

cup

golden raisins

¼

cup

shredded unsweetened coconut
Instructions
Place all ingredients in a food processor. Turn on for about 10-20 seconds, or until the ingredients look well combined.

Roll mixture in your hand to form 10 energy balls. Store in the fridge for up to 5 days.
Notes
If your energy balls seem a bit dry, you can add a little more lemon juice.
If your energy balls are not sticking together, try adding another 1-2 tablespoons of golden raisins, or 1-2 tbsp of honey/maple syrup.
Nutrition analysis: 96 calories, 5.5 g fat, 2 g sat fat, 10 g carbohydrate, 2 g fiber, 4 g sugar, 2.5 g protein, Vitamin A: 0%, Vitamin C: 6%, Calcium: 2%, Iron: 3%
Nutrition
Feel free to pin this post to share with others!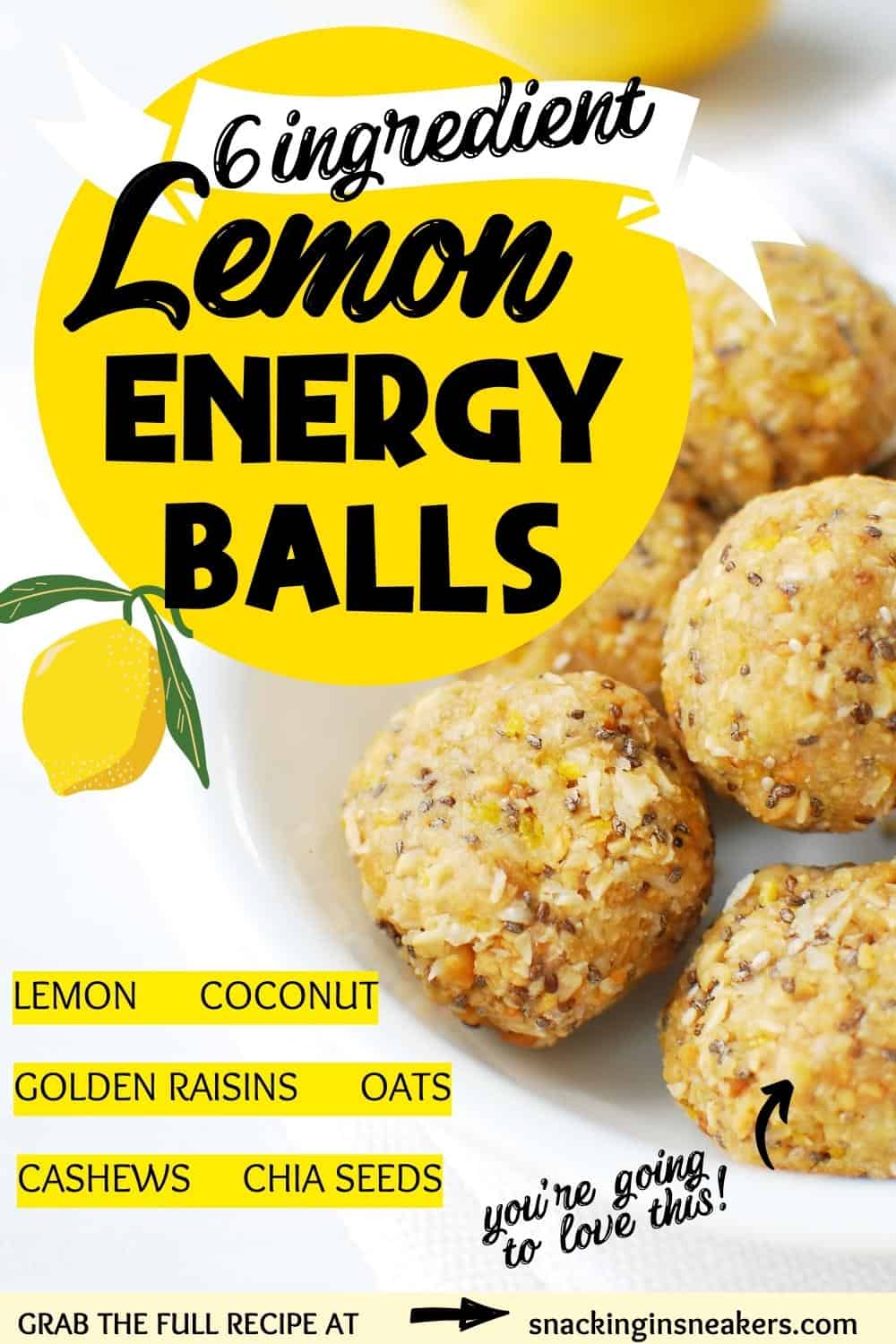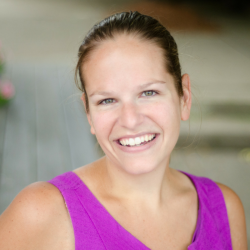 Latest posts by Chrissy Carroll
(see all)