Thanksgiving is right around the corner, so today I've got a sweet treat that's perfect for post-turkey noshing – no bake pumpkin truffles!
I love these as a Thanksgiving dessert for a few reasons:
You'll only need 5 easy-to-find ingredients. Yahoo for not adding much more to the shopping list!
They're easier to make than pumpkin pie – a big plus if you're already doing a lot of cooking for the holiday. All you'll need to do is throw some graham crackers in the food processor and mix it with the pumpkin, cinnamon and sugar. You'll pop 'em in the fridge/freezer to help them firm up, then you'll dip them in some marvelous dark chocolate.
They're a dairy free option! Though I'm not dairy free anymore (I had to be last year when my son was nursing and has MSPI) – I've got a soft spot for all you fellow mamas that have dealt with a milk intolerance or have babies/kiddos with allergies. I know sometimes finding satisfying dessert recipes can be a challenge. These pumpkin truffles are dairy free and soy free as long as you choose an appropriate brand of chocolate chips (Enjoy Life are my fav! <– affiliate link) and ensure your graham crackers are free of these as well (for example, Annie's Organic Honey Grahams <– affiliate link — are free of both dairy and soy at the time of this post – they're priced kind of high on Amazon but my local grocery store carries them for under $5 per box).
And my favorite part – these are perfect little single serve dessert bites. One of these no bake pumpkin truffles can totally satisfy the sweet tooth. It ensures that you don't go overboard with a plate full of desserts after already feeling stuffed from your turkey dinner.
[Tweet "Looking for a dessert to add to your Thanksgiving table? Try no-bake pumpkin truffles!"]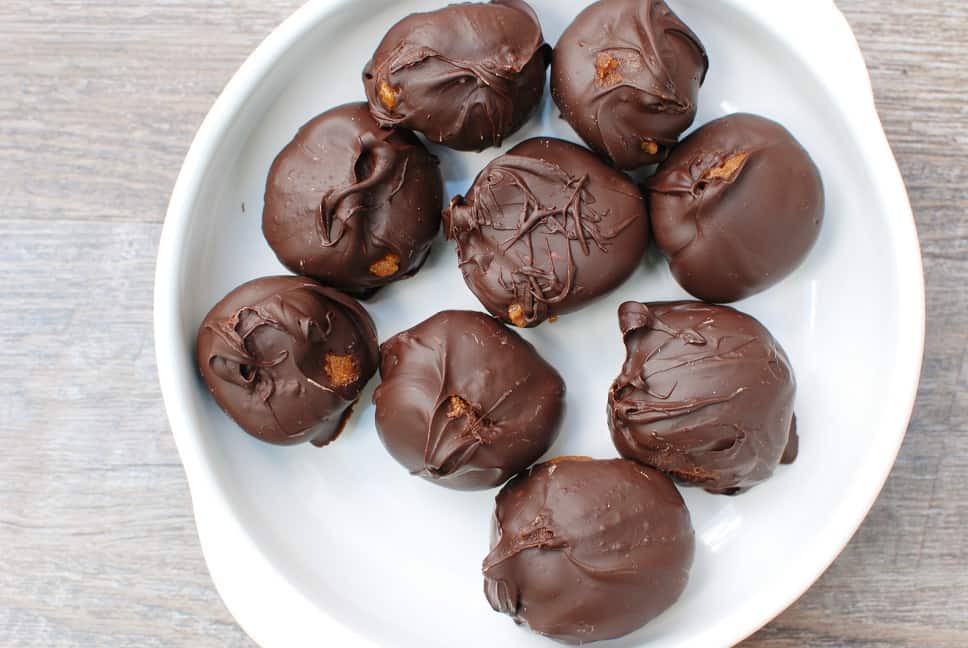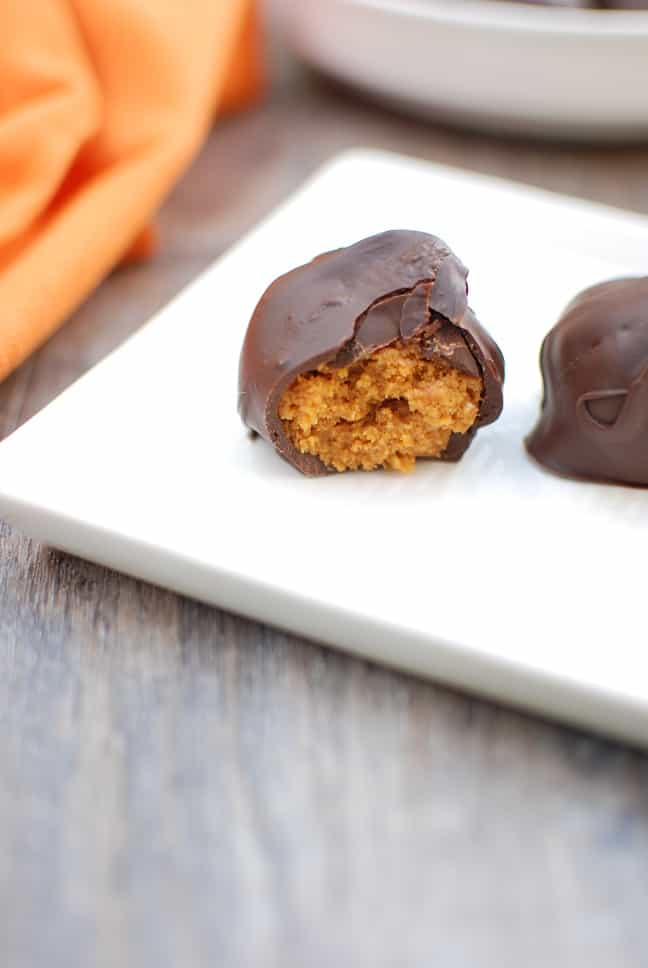 The inside of these truffles have a velvety smooth filling that's a little earthy and sweet thanks to the pumpkin. Cinnamon adds warmth, and the graham crackers and sugar help enhance the flavor and sweetness. They're finished off dipped in dark chocolate, creating a rich shell to house the truffle filling.
Come on, you know you want to try them! 😉 If you do, be sure to pop back on over here and let me know what you think.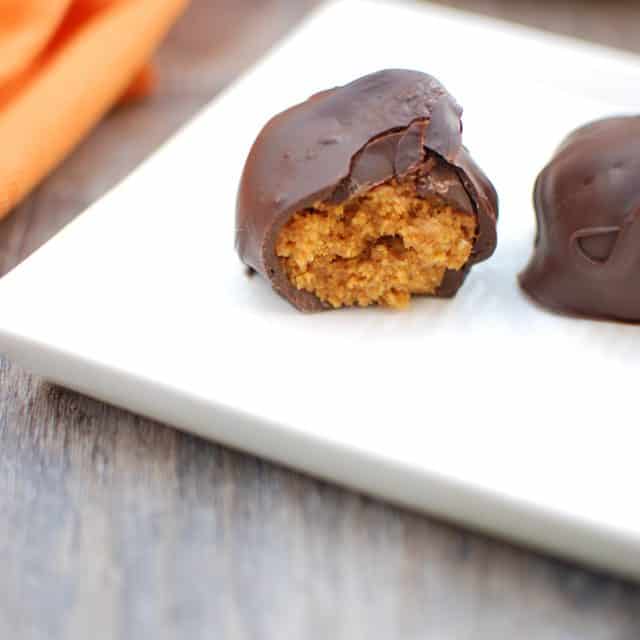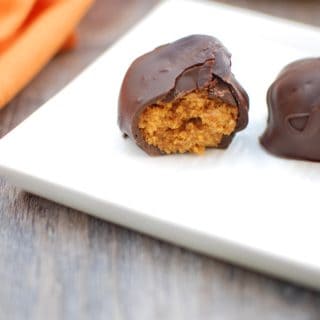 No Bake Pumpkin Truffles
No bake pumpkin truffles are great for an easy Thanksgiving dessert - or just a fun fall treat for dessert any night of the week!
Ingredients
8

graham crackers

(large rectangles)

1/2

cup

pumpkin puree

1/3

cup

granulated sugar

1/2

tsp

cinnamon

1 1/4

cups

dark chocolate chips

(if dairy free, look for dairy free chocolate chips)
Instructions
Break up graham crackers and add them to the food processor. Pulse a few times until it forms a fine crumb.

Combine graham cracker crumbs with pumpkin puree, sugar, and cinnamon in a bowl. Mix until smooth.

Roll mixture into balls and place on a baking sheet in the freezer for about 30 minutes (you could also pop them in the fridge if you want to come back to them later on). Cooling will help them firm up a bit.

Melt the chocolate chips in the microwave. The easiest way to ensure non-burnt chocolate is to place them in for 20 second intervals, then remove and stir before placing back in for another interval. It only took mine a little over a minute total to fully melt.

Roll each pumpkin truffle in the melted chocolate and return to the baking sheet. Place in the freezer for 15 minutes so chocolate hardens. Eat now, or place truffles in an airtight container and store in the fridge for several days!
Notes
Nutrition facts (approximate per truffle):
158 calories, 6 g fat, 4 g sat fat, 59 mg sodium, 24 g carbohydrate, 2 g fiber, 19 g sugar, 2 g protein, Vitamin A: 32%, Vitamin C: 1%, Calcium: 1%, Iron: 6%
Nutrition
Share with me: What's your favorite Thanksgiving dessert? Have you ever made no bake pumpkin truffles?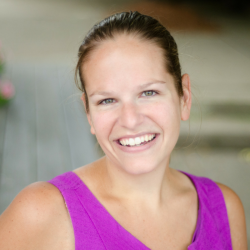 Latest posts by Chrissy Carroll
(see all)