Smoothies can be a convenient choice in the morning for a quick breakfast, or for recovery after a tough workout. But I've heard from quite a few people that they don't make smoothies because they're not a fan of yogurt, which many recipes include.
While I personally love some greek yogurt in my smoothies to boost the protein content and add some creaminess, I get that not everyone is a fan. So I've rounded up 15 of the best smoothie recipes without yogurt from fellow dietitians and food bloggers! From chocolate to berry to tropical fruits, you'll find great variety of yogurt-free options, many of which are also vegan and gluten free.
[Tweet "Looking for a smoothie recipe without yogurt? Find 15 tasty options here!"]
15 Delicious Smoothie Recipes Without Yogurt
(Gluten Free; Vegan with Milk Alternative)
It's your childhood favorite turned into smoothie form. And with just a few ingredients, this one is super easy to make!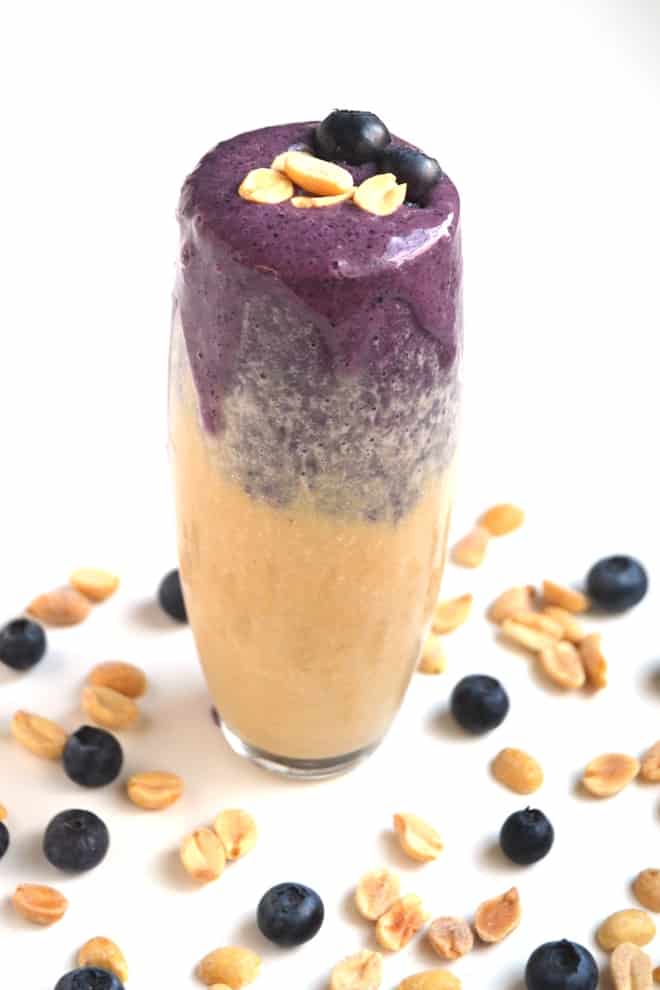 (Vegan, Gluten Free)
This smoothie bowl is totally takin' me to the tropics, especially since you can serve it right in the pineapple itself! Perfect for any kind of luau themed dinner or party.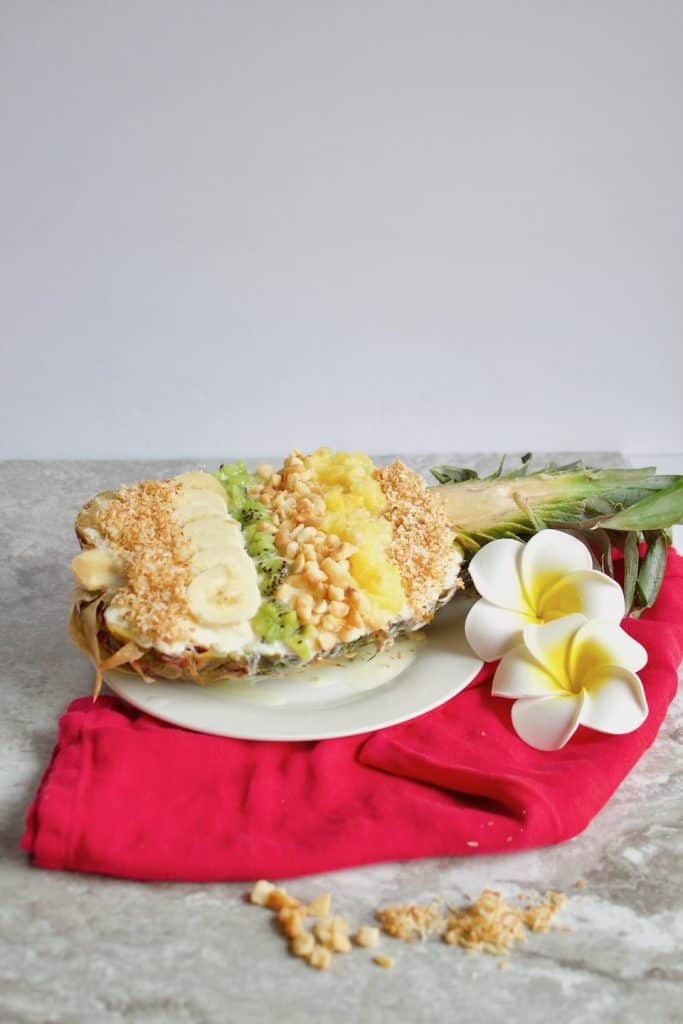 (Vegan, Gluten Free)
Balsamic in a smoothie?! That's right! The berries in this are first roasted in the oven with a little balsamic, then cooled and mixed with other ingredients in this smoothie.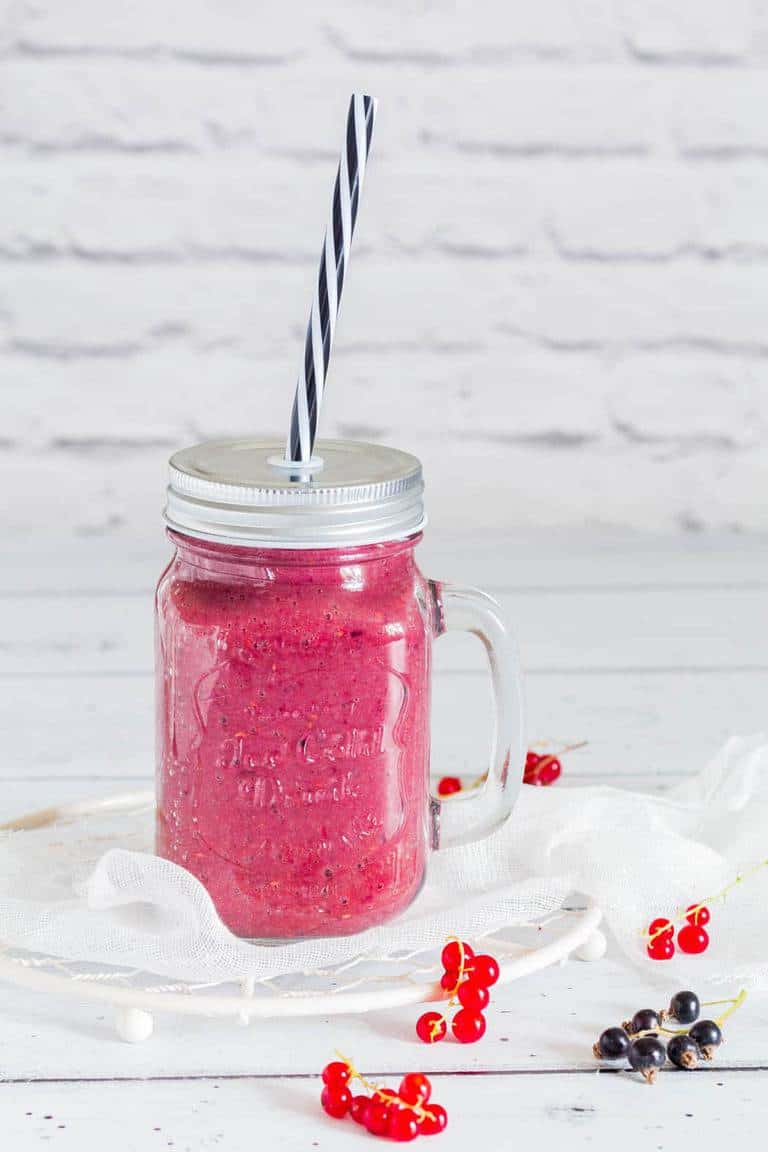 (Vegan, Gluten Free)
Once the weather starts warming up, I'm all about cold smoothies – so this is a perfect way to switch out your hot latte into smoothie form!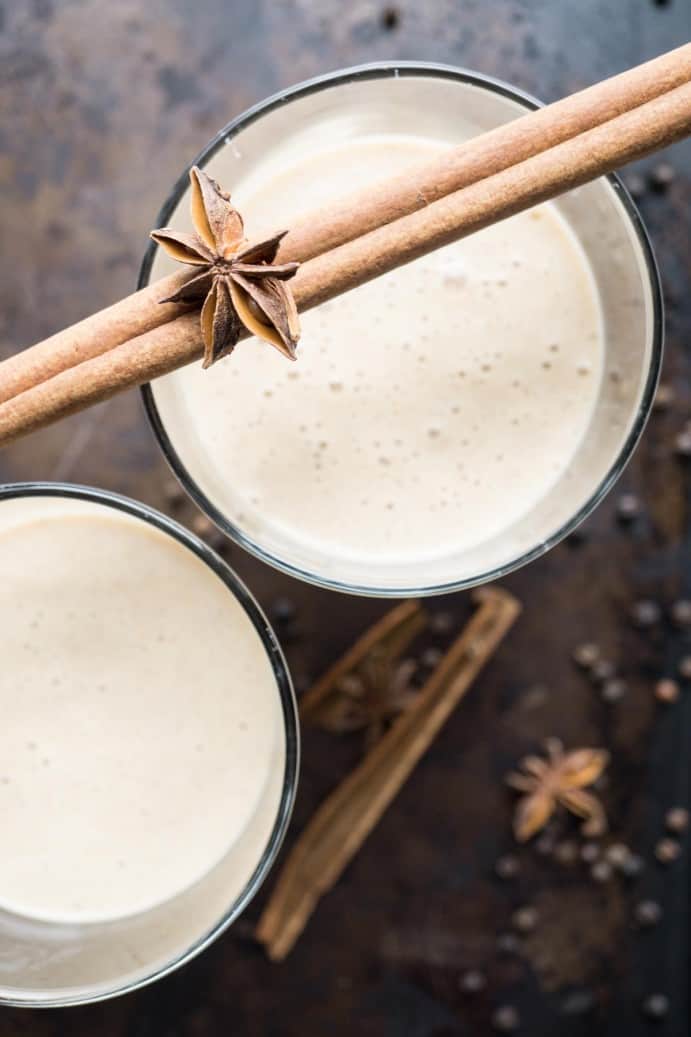 (Vegan, Gluten Free)
With just a few simple ingredients – a frozen fruit medley, coconut milk, turmeric, and pomegranate – this smoothie is easy to make and great way to introduce your family to turmeric!

(Gluten Free; Dairy Free)
Another turmeric smoothie option, this recipe also boasts an additional anti-inflammatory ingredient – ginger – so it's perfect for those of you looking for a beverage with benefits!

(Vegan, Gluten Free)
If you've got a good blender, I love smoothies like this that add carrots to the mix. It's a great way of making the smoothie more filling and adding extra nutrients.

(Gluten Free; Vegan with Milk Alternative)
How fun is this?! I'm sure those of you with kiddos will appreciate this whimsical layered smoothie.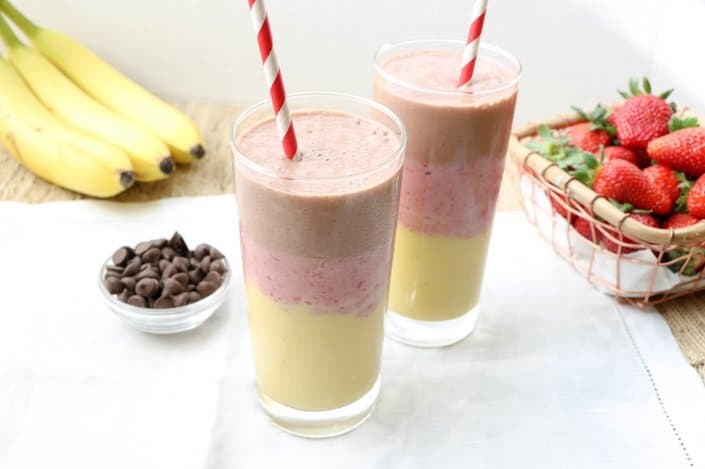 (Vegan)
This smoothie packs in a ton of nutrient-dense foods, including cherries, hemp, kale, ginger and turmeric! The addition of an optional protein powder of your choice makes this a great post-workout smoothie.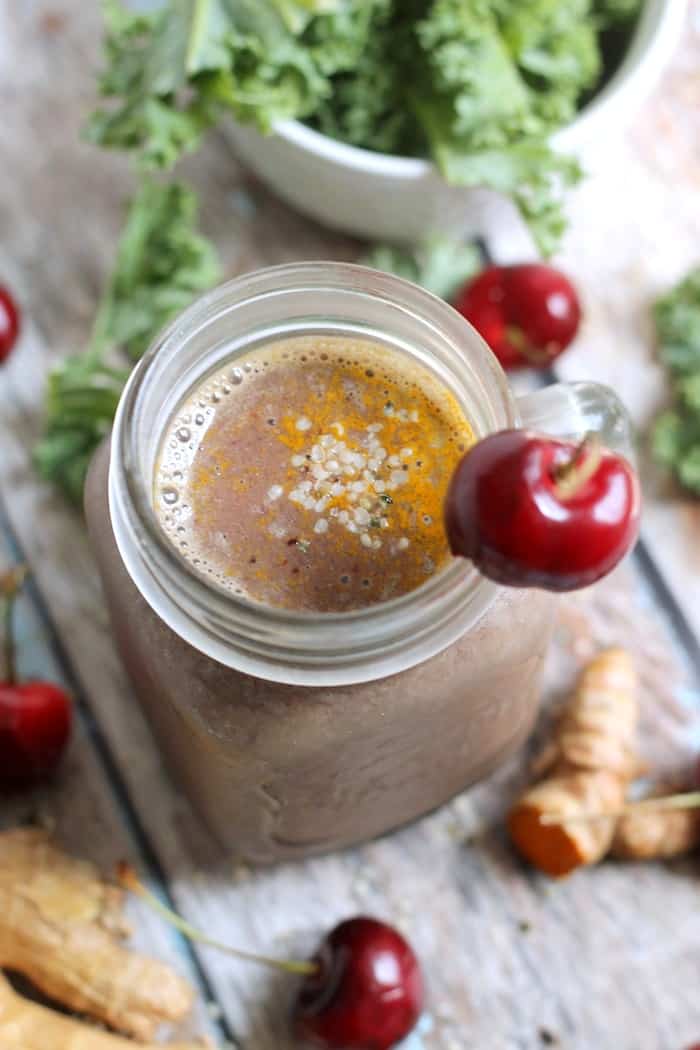 (Can be Vegan & Gluten Free depending on topping choices)
Banana and peanut butter are always a classic smoothie pairing, but I love this smoothie bowl even more thanks the abundance of yummy topping choices!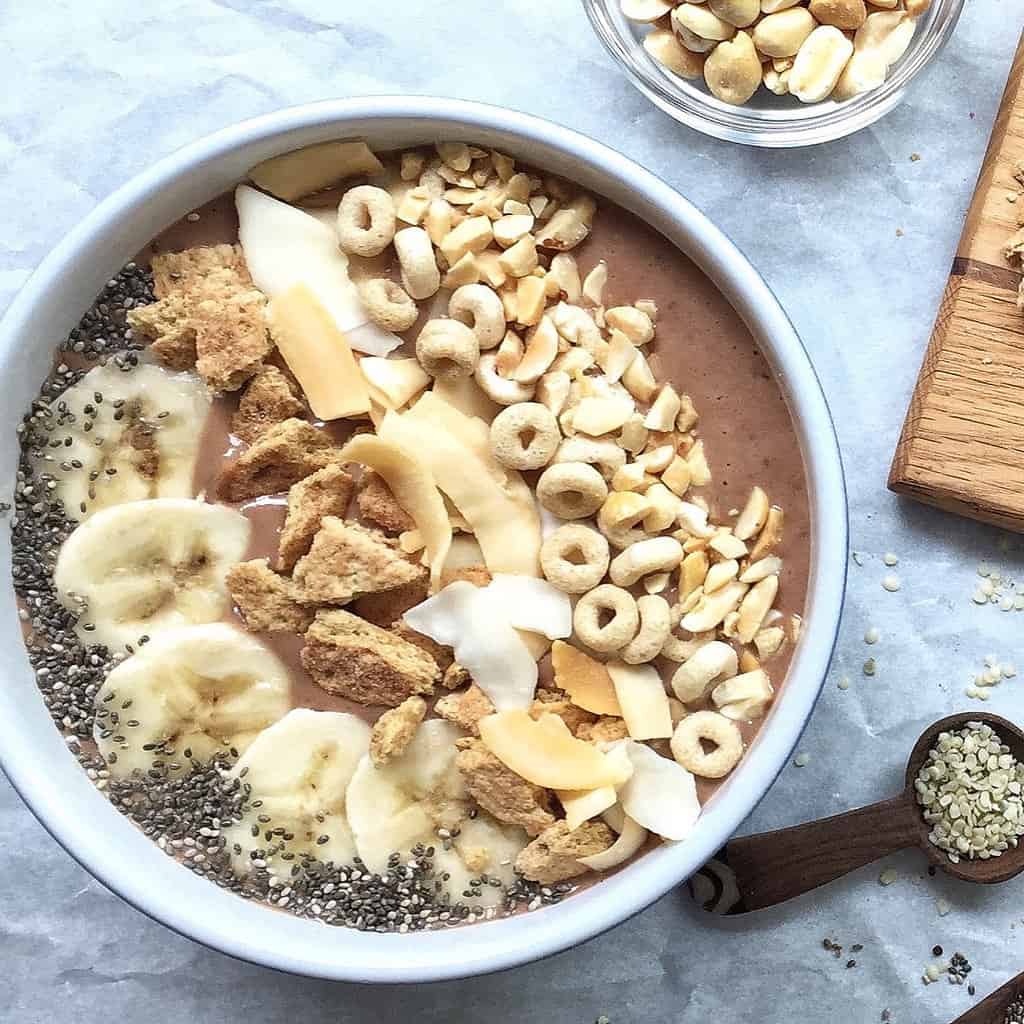 (Vegan, Gluten Free)
Anything chocolate is a winner in my book! I love that this smoothie has a secret veggie ingredient – sweet potato!

(Vegan, Gluten Free)
I'm haven't gotten a chance to make this smoothie yet, but am super intrigued. There's no fruit in this smoothie – instead, the base is primarily frozen cauliflower!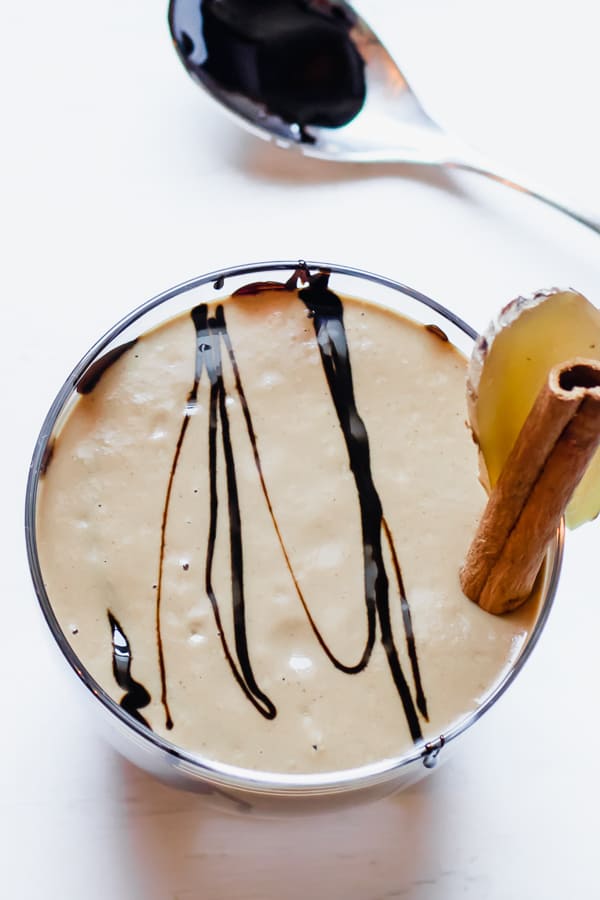 (Vegan, Gluten Free)
This smoothie recipe without yogurt is packed with veggies! In addition to the standard leafy greens that most green smoothies have, this one also includes basil and cucumber!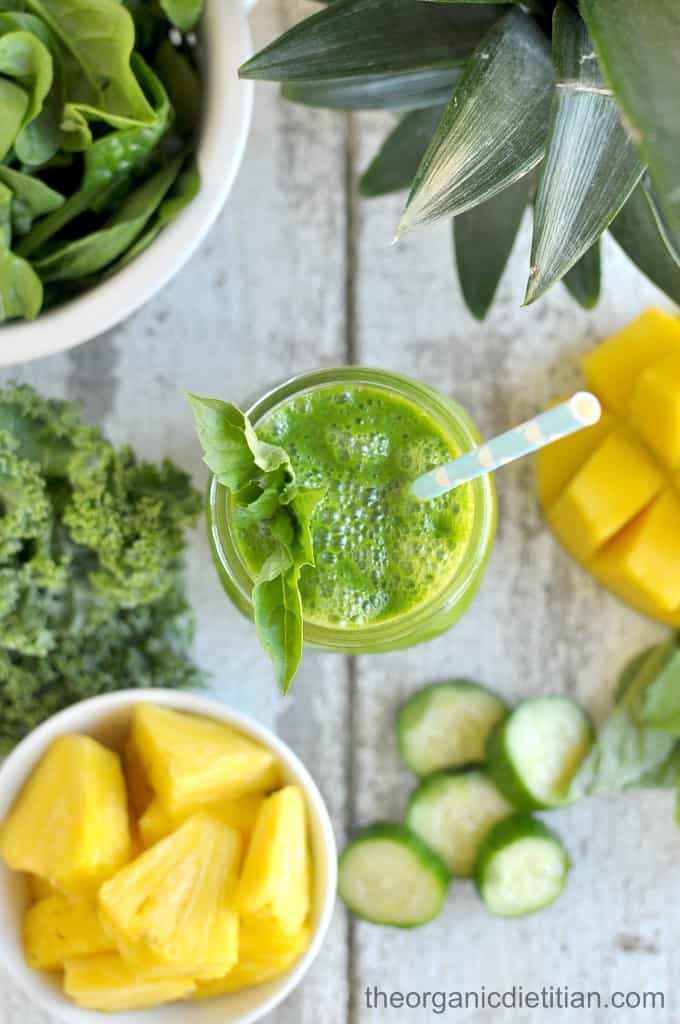 (Vegan; Gluten Free depending on toppings used)
Ambrosia salad is a dessert staple often seen at picnics or potlucks, but the marshmallows in it aren't the healthiest option. This recipe combines all the fruit flavors of ambrosia into a tasty, nutritious smoothie instead!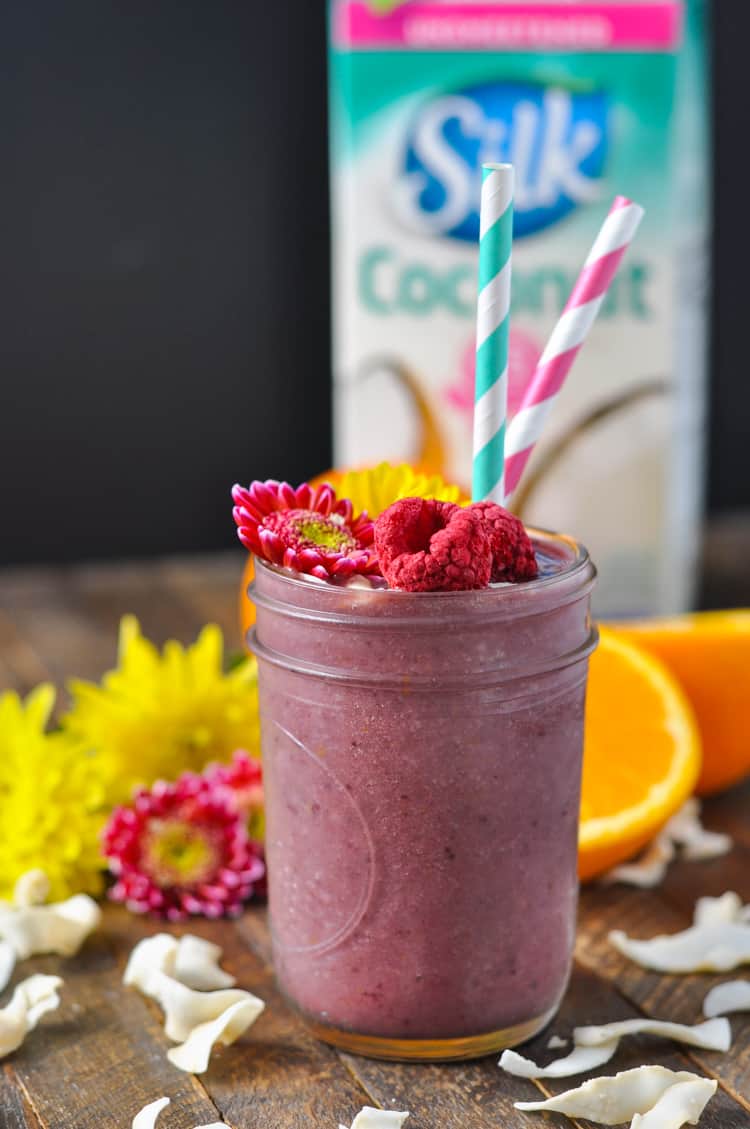 (Vegan, Gluten Free)
I've made black bean brownies before, but this recipe takes it one step further, turning that idea into smoothie form!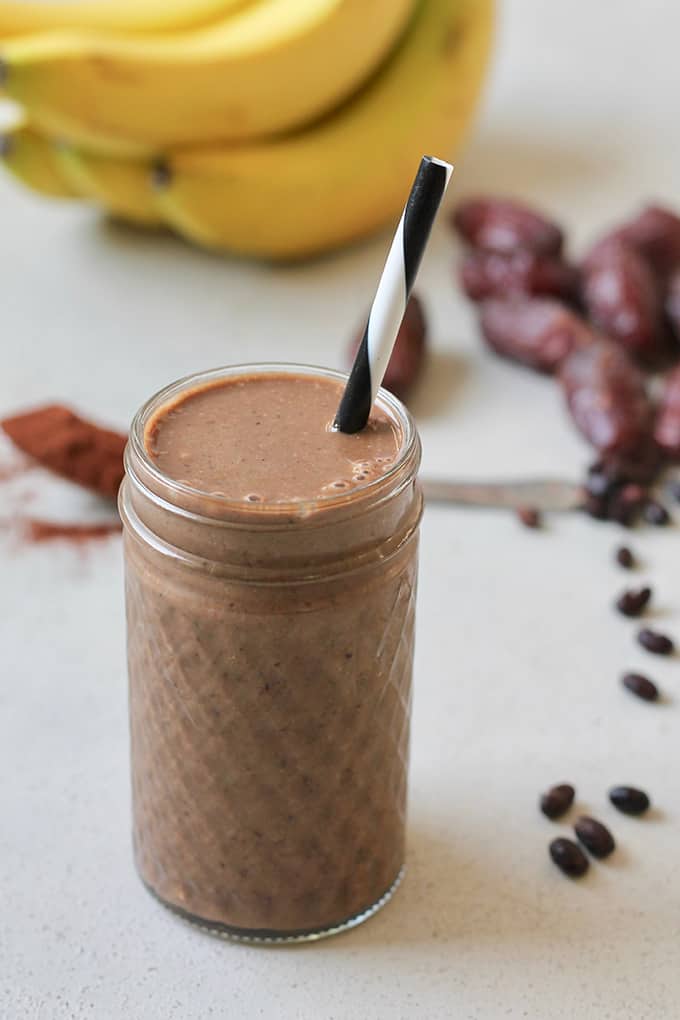 Share with me: What are your favorite smoothie recipes without yogurt? Are you a fan of chocolatey or fruity smoothies – or both?!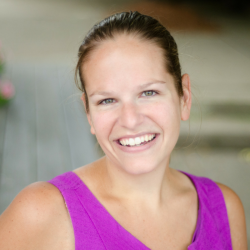 Latest posts by Chrissy Carroll
(see all)