Got lots of yellow squash growing in your garden? Picked up extra at the farmers market? Put it to good use with this summer squash bread recipe! Zucchini doesn't have to have all the fun; yellow squash works equally well in quick bread – you'll see once you take a bite!
Note: This recipe was originally published in September 2015 and has been updated in August 2021.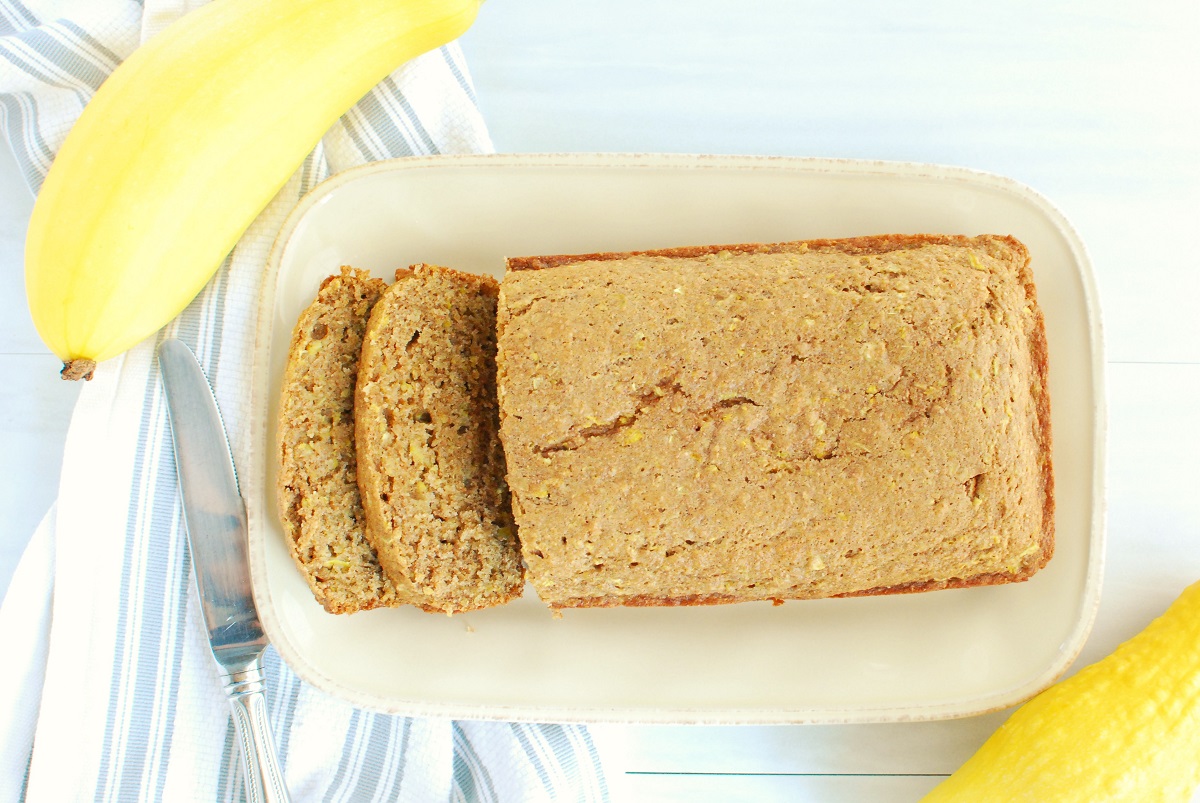 Ingredients
Here's what you'll need to make this recipe, along with selected ingredient notes: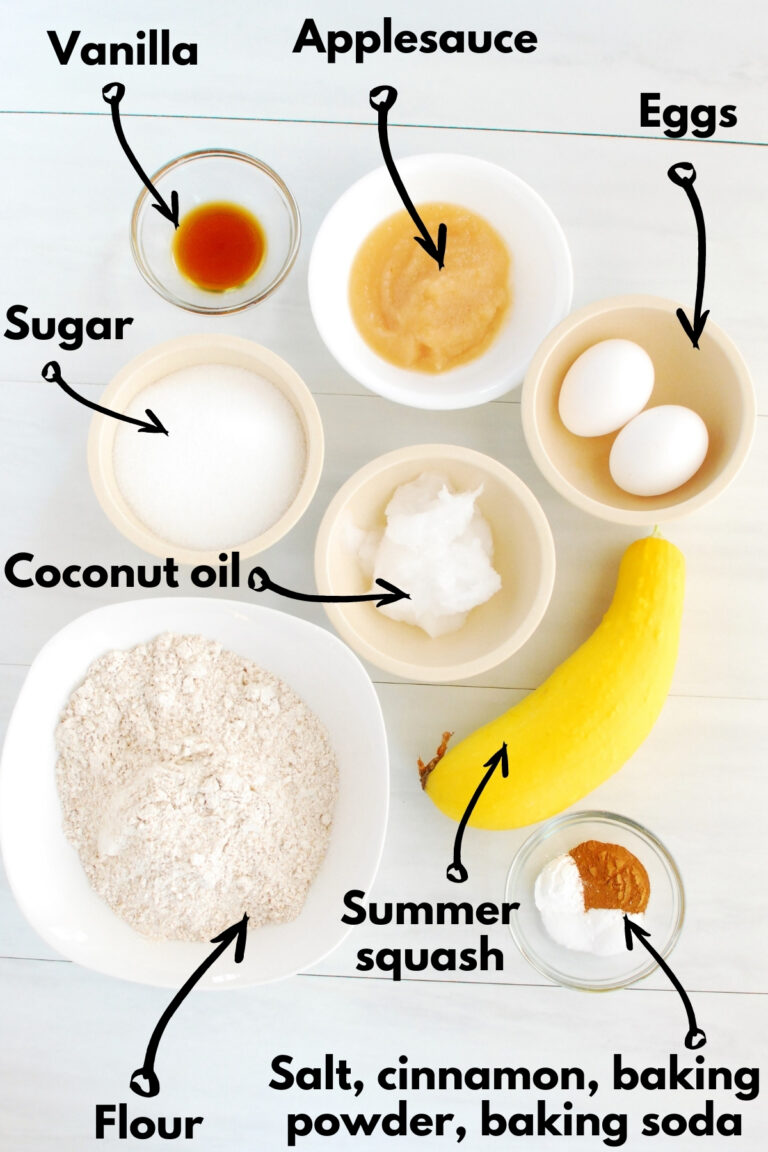 Summer squash – Any yellow summer squash variety will do; it can have smooth or bumpy skin (you'll peel it before using).  You can also of course use zucchini in this recipe instead.
Whole wheat flour – This flour is made with the entire grain kernel, as opposed to white flour where parts like the bran are removed.  You'll get a little extra fiber by using this.  That said, if you don't have whole wheat flour on hand, feel free to use all-purpose flour.
Coconut oil – This oil works quite nicely in the recipe.  The coconut oil blends in with the other ingredients and it does not taste like coconut.  If you'd like coconut flavor, add in ½ cup of shredded coconut.  If you don't have coconut oil, feel free to substitute with vegetable oil or avocado oil.
Step by Step Instructions
You'll find the full recipe amounts and instructions in the recipe card at the bottom of this post, but here's a helpful overview with photos.
Start by getting your squash prepped. While you can grate it by hand, my favorite trick is to just roughly chop it up (after peeling), toss it in a mini food processor, and press the pulse button a few times. You'll end up with small bits of shredded squash that are perfect for quick bread, and it takes way less time than grating by hand!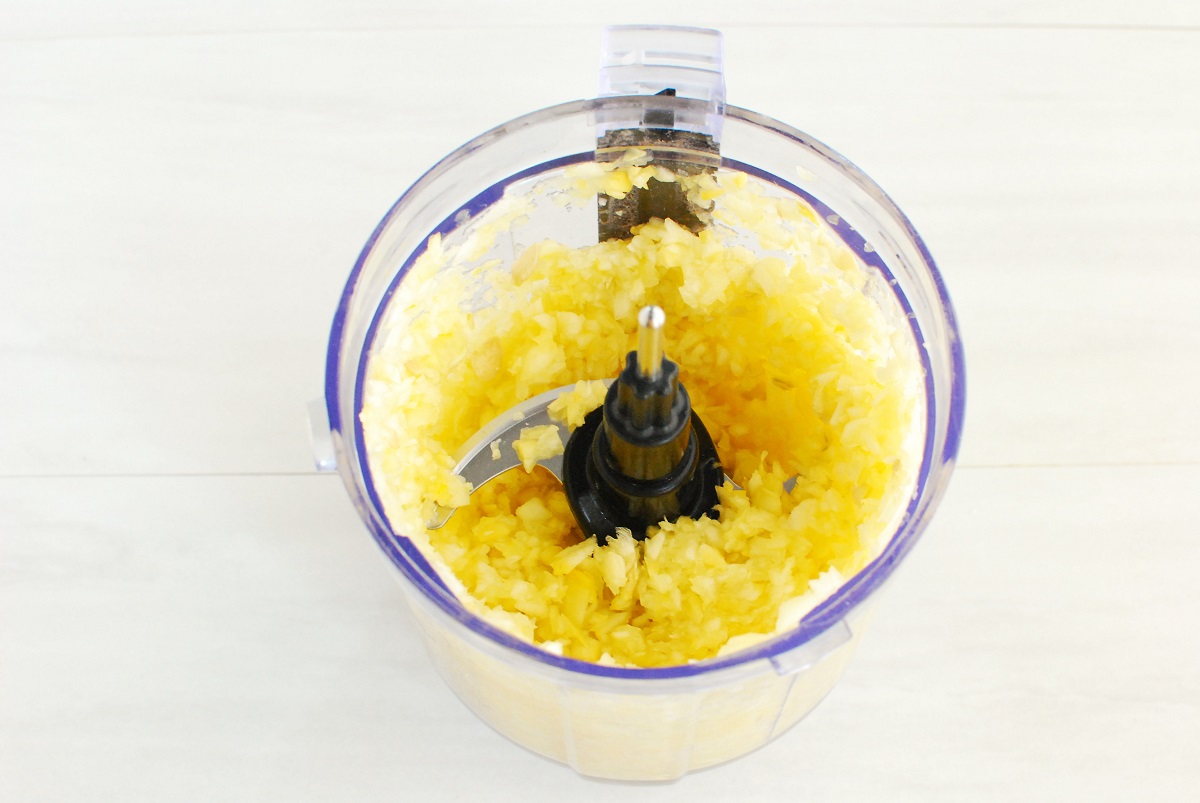 Once that's ready, you can go ahead and set it aside. Do not drain the water from the squash. This is important; we want that moisture to get the right consistency for the bread batter.
Now, mix up your wet ingredients for the bread – coconut oil, sugar, applesauce, vanilla, and eggs. It'll look like this: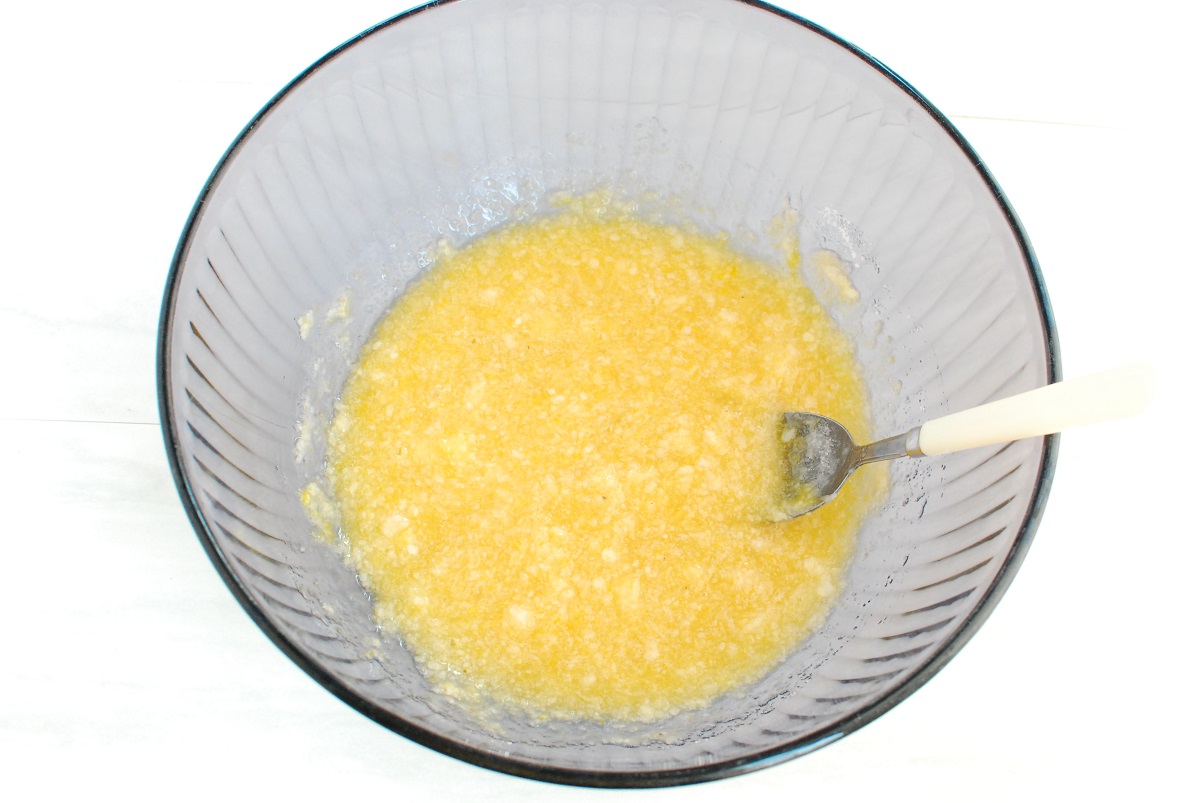 Take your dry ingredients – flour, salt, cinnamon, baking powder, and baking soda – and mix them up separately.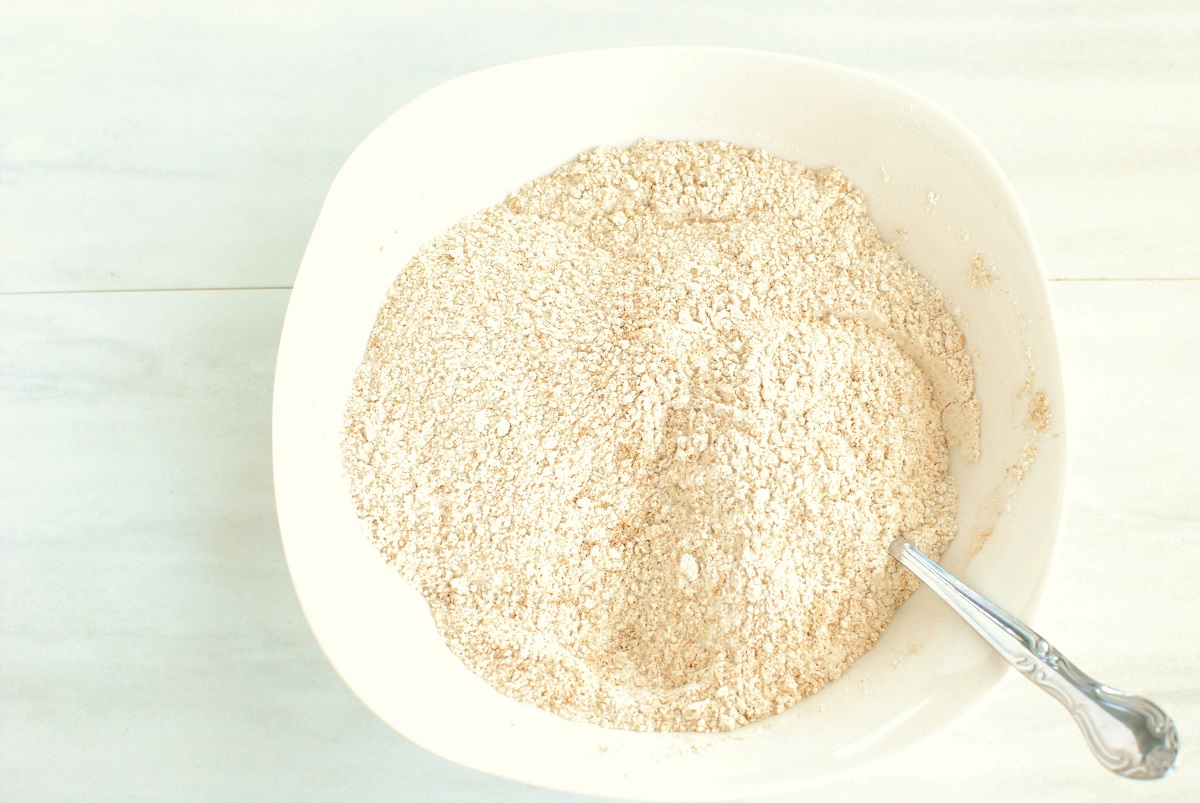 Take those dry ingredients and add them to the wet ingredients. The batter will look quite thick at this point, like this: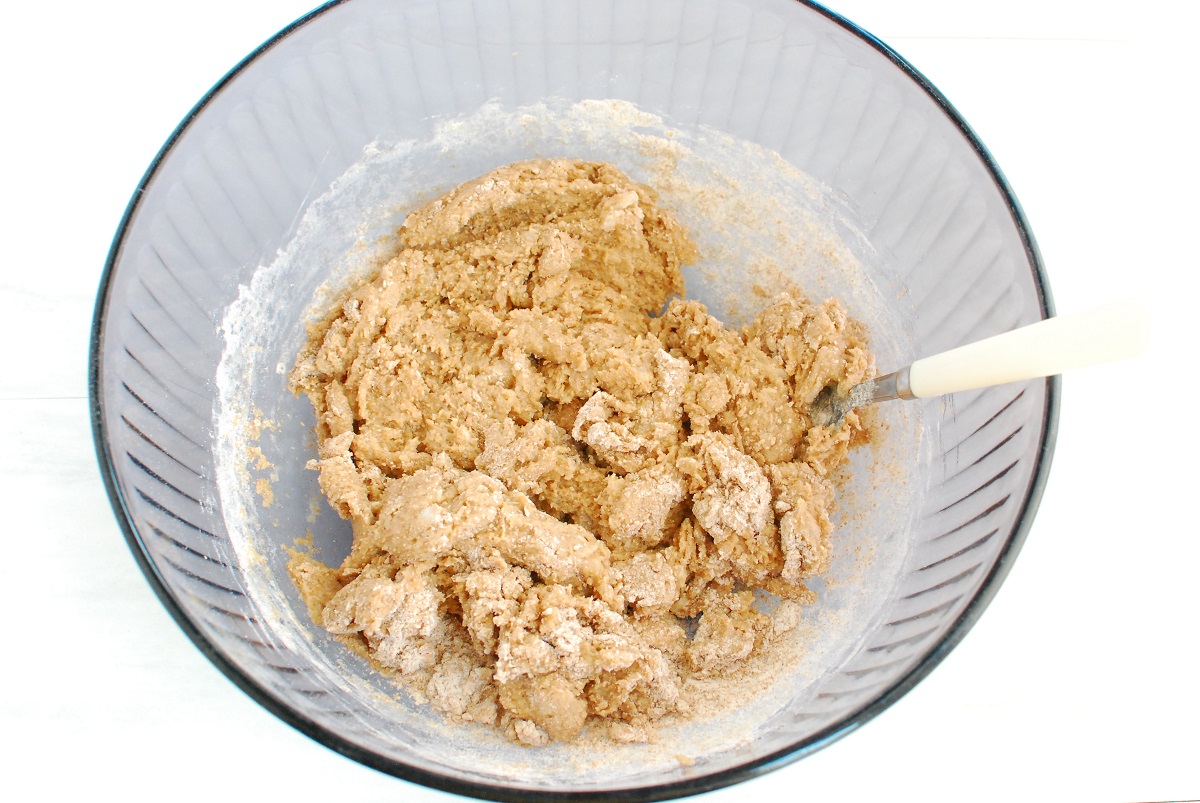 Fold in that grated squash. The moisture from that should help create a better consistency in the batter. It'll still be thick – which is normal! – but shouldn't look dry at all. Here's what it should look like: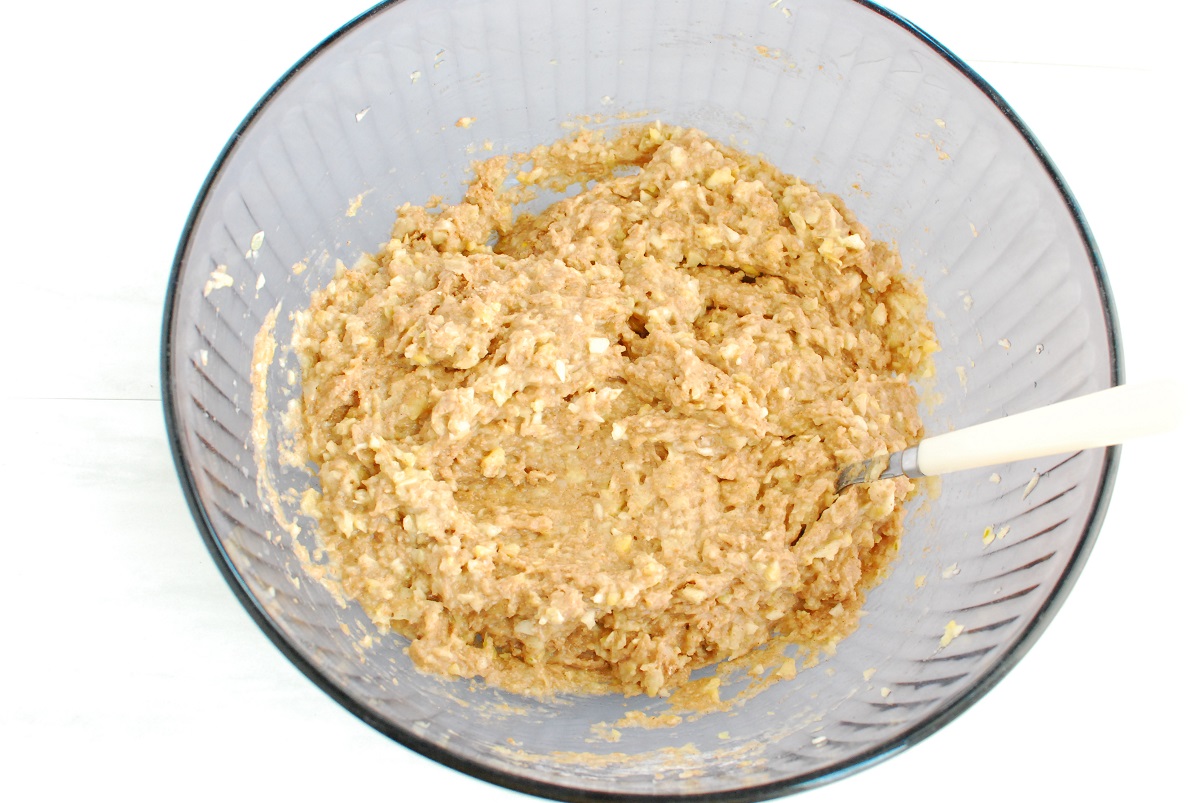 Pour that batter in a greased loaf pan, then bake it up! When you're done, you'll have a delicious sweet treat to enjoy at breakfast or for snacking.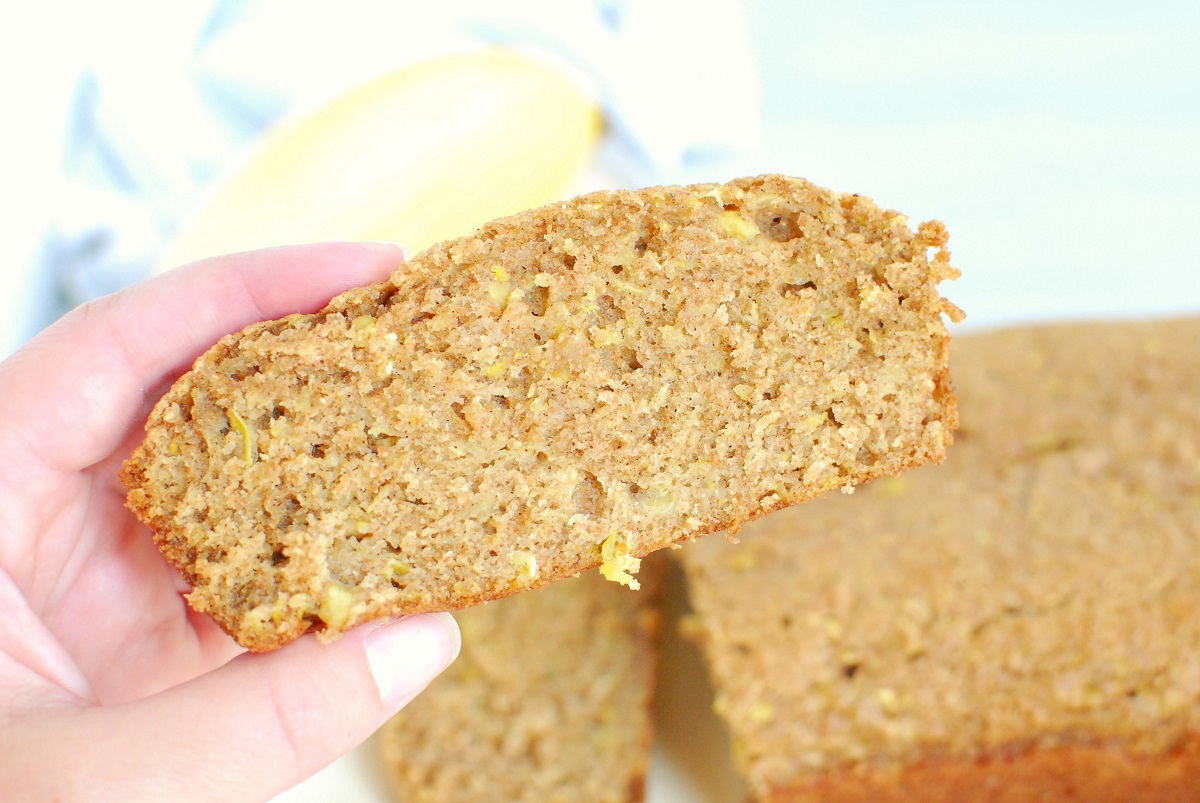 Recipe FAQ
Here are some common questions that may come up as you prepare this recipe:
How should you store summer squash bread?
If you plan to enjoy it within 2 days, store on the counter at room temperature covered with plastic wrap or in an airtight container.  If you don't think you'll finish it in that time, store in an airtight container in the refrigerator for up to 5 days, or as an alternative, freeze it.
Can you freeze yellow squash bread?
Yes.  You can freeze as a full loaf, and then defrost (at room temperature) and enjoy within 1-2 days.  Or, freeze as slices – just be sure to wrap each slice individually in plastic wrap before placing them in a large zip top bag.  Pull out a slice and quickly defrost in the microwave anytime you want a taste of summer.
What are some good add-ins for squash bread?
While squash bread tastes delicious on its own, you can experiment with add-ins like chocolate chips, pecans, walnuts, raisins, dried cranberries, dried coconut, or lemon zest.
Can you make this recipe vegan?
Yes.  To make vegan, substitute flax eggs for the regular eggs.  Mix 3 tablespoons ground flax seeds with ¼ cup hot water.  Let that sit for about 5 minutes, then use that in place of the two eggs.
More Quick Bread Recipes
If you're looking for more quick bread recipes, try one of these tasty options:
Matcha banana bread – Traditional banana bread gets a twist by adding a little matcha green tea powder.
Strawberry zucchini bread – You could use either zucchini or yellow squash in this recipe, which has a little added sweetness from chopped strawberries.
Lemon blueberry bread – A friend passed along this recipe and I haven't gotten a chance to make it yet, but I love the combination of lemon and blueberries together so I bet it'll be delectable!
Coconut banana bread – When I'm craving something with coconut, this is usually my go-to recipe.  (It's also vegan-friendly, which makes it a nice option when baking for others with that dietary need).
I hope you enjoy this summer squash bread! If you get a chance to try it, feel free to leave a recipe rating or comment below.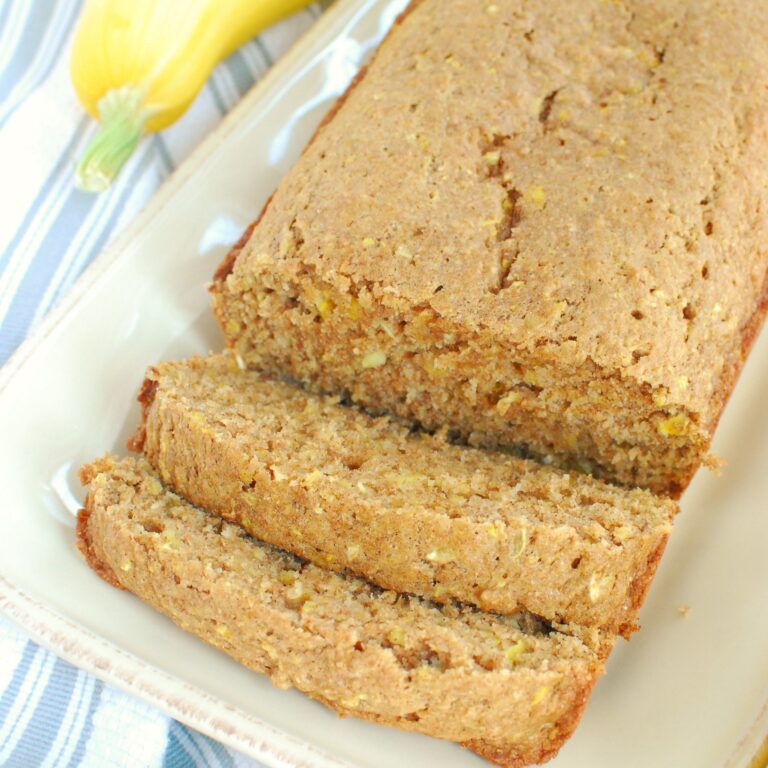 Summer Squash Bread
This delicious summer squash bread is a tasty way to use up the bounty of yellow squash from your garden or the farmers market!
Ingredients
⅓

cup

coconut oil, softened

⅔

cup

granulated sugar

¼

cup

unsweetened applesauce

½

teaspoon

vanilla extract

2

large eggs

1 ¾

cups

whole white wheat flour

(spooned and leveled)

1

teaspoon

ground cinnamon

½

teaspoon

baking powder

½

teaspoon

baking soda

¼

teaspoon

salt

1

medium yellow summer squash, peeled and grated

(about 1 ½ cups; do not squeeze out liquid*)
Instructions
Preheat the oven to 325 degrees F.  Grease a loaf pan.

In a large mixing bowl, combine the coconut oil, sugar, applesauce, and vanilla. Whisk in the eggs.

In a small mixing bowl, combine the flour, cinnamon, baking powder, baking soda, and salt. Stir together until well combined.

Add the dry ingredients to the large mixing bowl with the wet ingredients. Stir until just combined. Fold in the yellow squash.

Pour the batter into the greased loaf pan. Bake at 325 degrees F for 40-50 minutes, or until a toothpick inserted in the center comes out clean. Let cool for 5-10 minutes in the pan, then flip onto a cooling rack to continue cooling. Enjoy!
Notes
Do not squeeze the liquid out from the squash.  The batter for this quick bread is quite thick, so the moist squash actually helps it reach the proper consistency and texture when you fold it in.
The batter for this bread will be thick; that's normal.  However, if it looks dry (which can happen if flour is packed in rather than spooned and leveled), add another quarter cup of applesauce.
If you don't have whole wheat flour, feel free to use all-purpose instead.
To make this recipe vegan-friendly, use 3 tablespoons ground flax mixed with ¼ cup hot water in place of the two eggs.
Nutrition Analysis (approximate per slice): 210 calories, 9 g fat, 6.5 g saturated fat, 160 mg sodium, 30 g carbohydrate, 2.5 g fiber, 14.5 g sugar, 4.5 g protein, Vitamin D: 1%, Calcium: 2%, Iron: 6%, Potassium: 3%
Nutrition
Share with me:  What's your favorite way to use summer squash?  If you tried this yellow squash bread, what did you think?
Feel free to pin this post to share with others!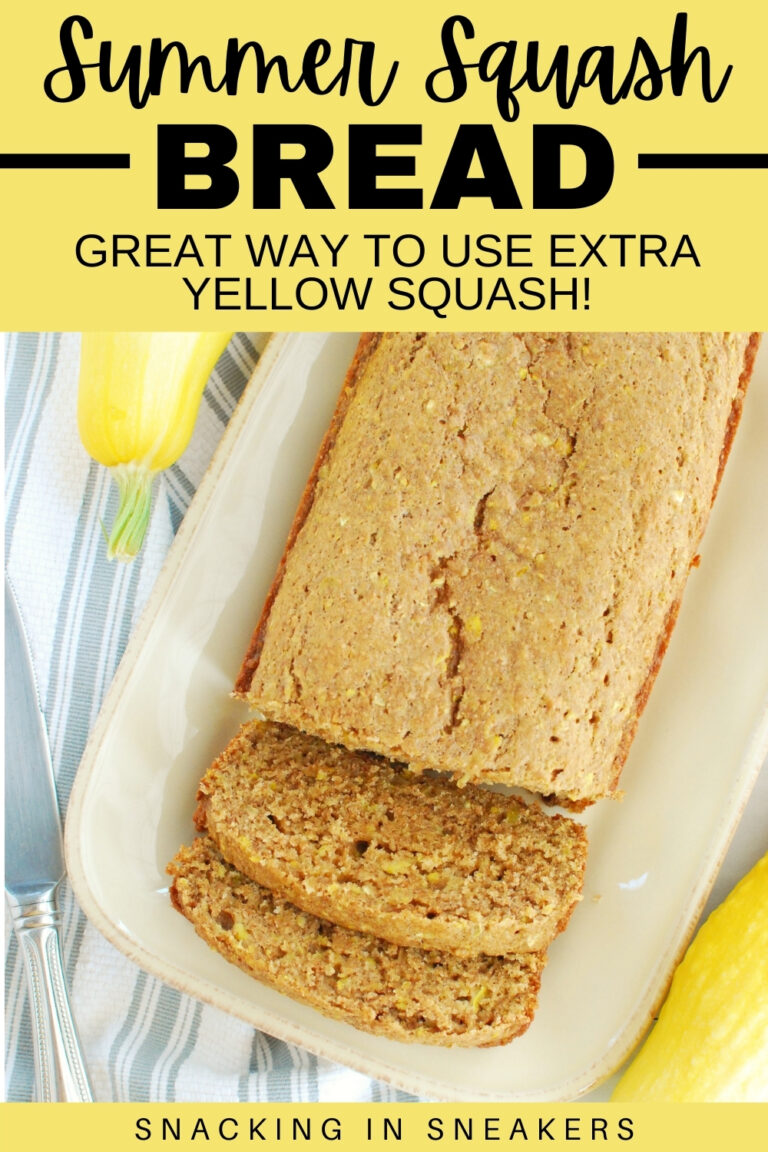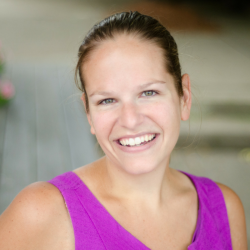 Latest posts by Chrissy Carroll
(see all)