This summer squash bread is a tasty way to use up your bounty of yellow squash from the garden or farmer's market!
My little guy is almost 6 months old and he has been my helper in the kitchen lately. He is definitely the type of baby that likes to be entertained, but luckily he enjoys watching me cook for small blocks of time.
He also really likes this flat silicone spatula thing that I gave him to play with while I cook. It's pretty much his new favorite toy.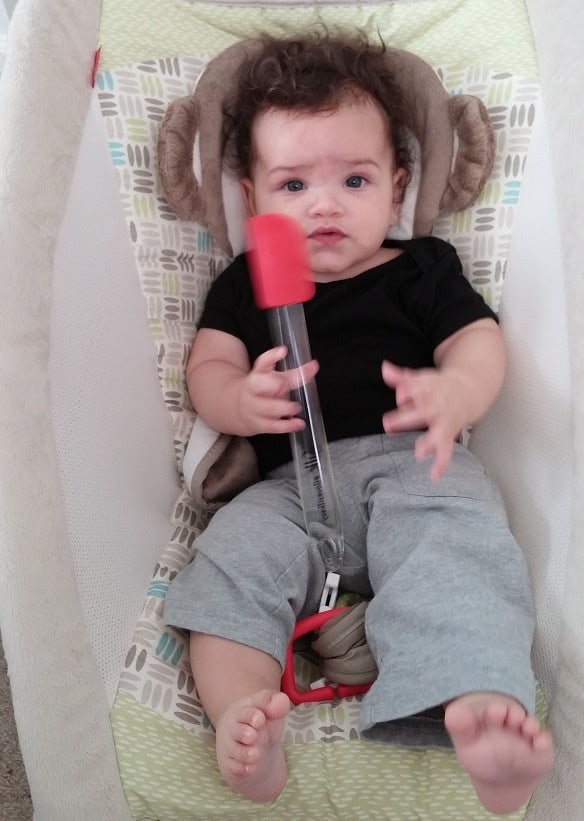 Last week, we decided to experiment with some summer squash recipes. This project was once again inspired by an abundance of CSA produce. I mean really – check out how awesome our CSA haul is each week. This is one week for us and we have a half share!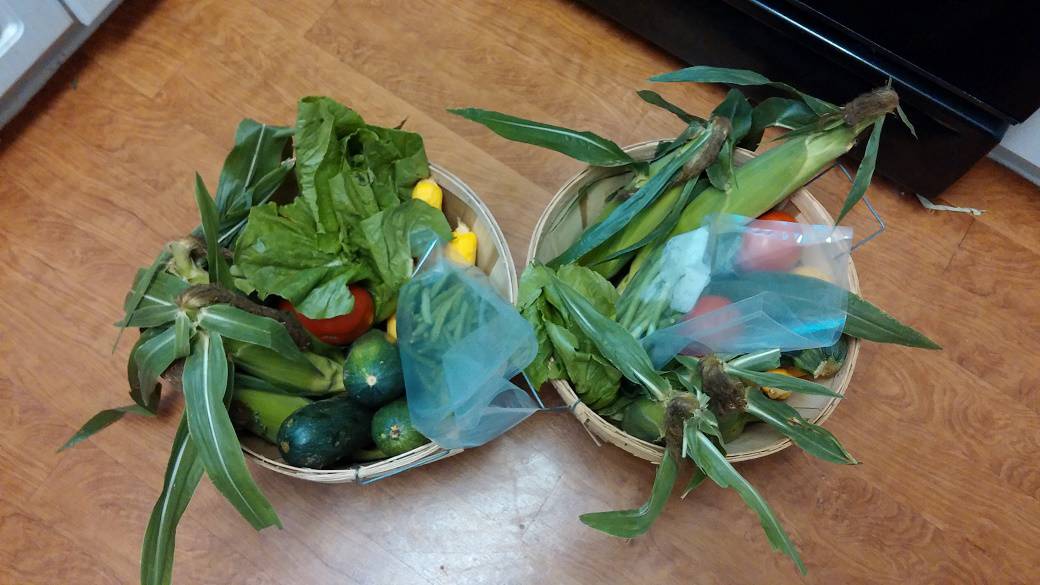 We've been getting quite a bit of yellow summer squash. I like using summer squash in pasta recipes or just grilled as a side dish. But since I always enjoy baking, I thought I'd use it in a bread recipe just like people use zucchini. I looked over a few recipes, hodgepodged a bunch of stuff together, eliminated dairy and eggs, and came up with this beautiful summer squash bread.
My son and I worked on this recipe together while home during the day, and the hubby tasted it when he got home from work. He is always my taste tester to gauge whether a recipe is "healthy good" or "just plain good."
–> Healthy good = "Well, it's good for being _____ (lower calorie / dairy free / lower sugar /insert other health characteristic or dietary limitation)." I try to avoid this reaction.
–> Just plain good = It is good and you'd never know it was a healthier version!
He definitely thought this recipe was just plain good. It was delectably tender and had just the right amount of sweetness.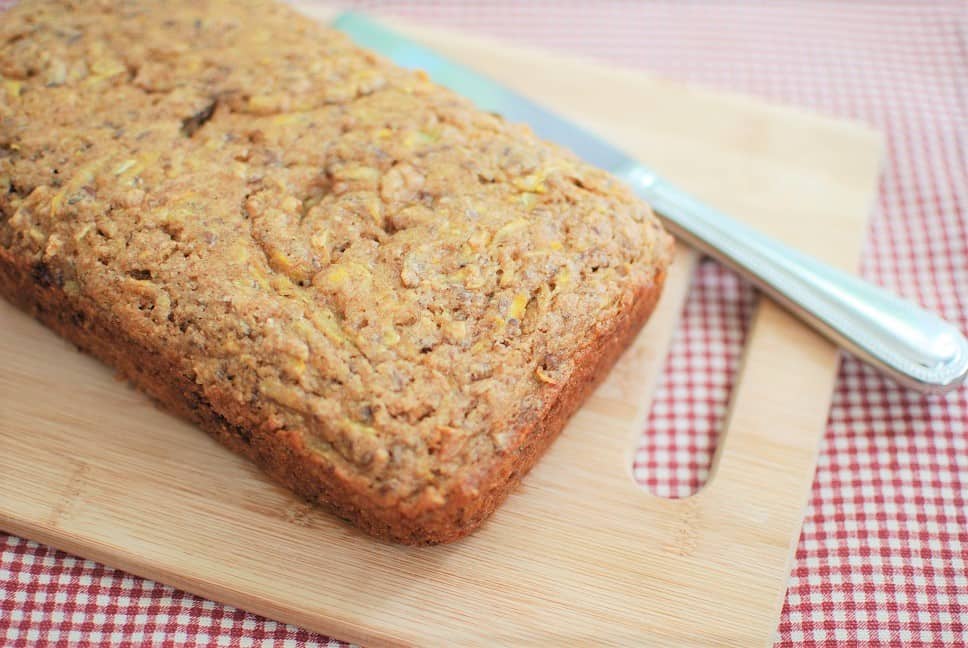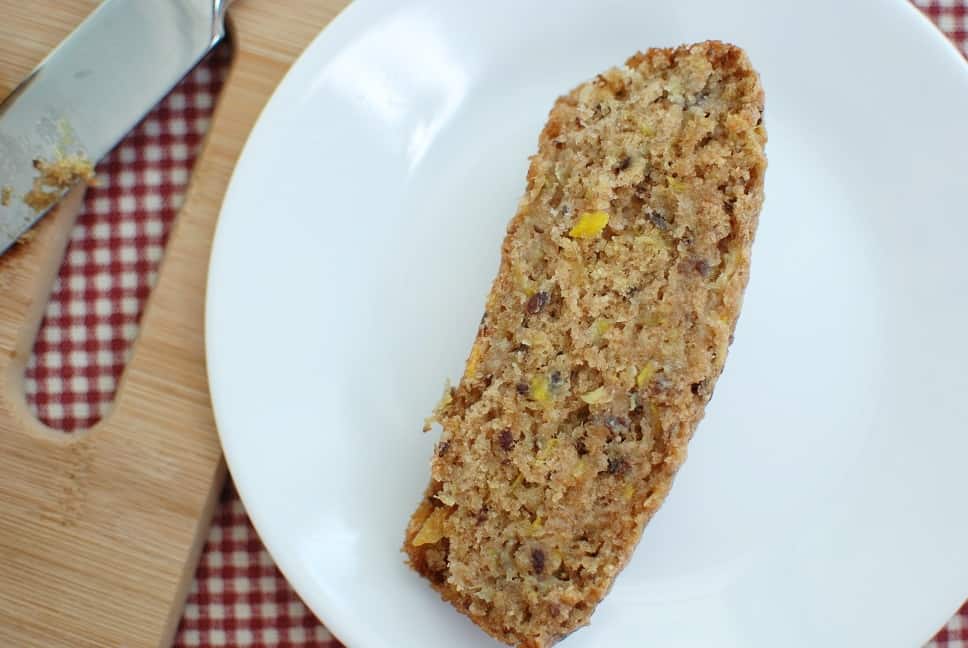 Nutritionally, it's a step up from some of the other quick bread recipes out there since I cut back on the sugar (though it is still a bit high – I might try to reduce a bit more next time), used whole white wheat flour rather than all purpose flour, and of course – it's a yellow squash bread! Any time you can add veggies to a snack, it's great for a nutritional boost.
It's also dairy free, egg free, soy free, and vegan (as long as you don't use sugar that's gone through a bone char filter process) – a great option for those who might have allergies or dietary limitations.
Give this summer squash bread a whirl and let me know how you like it.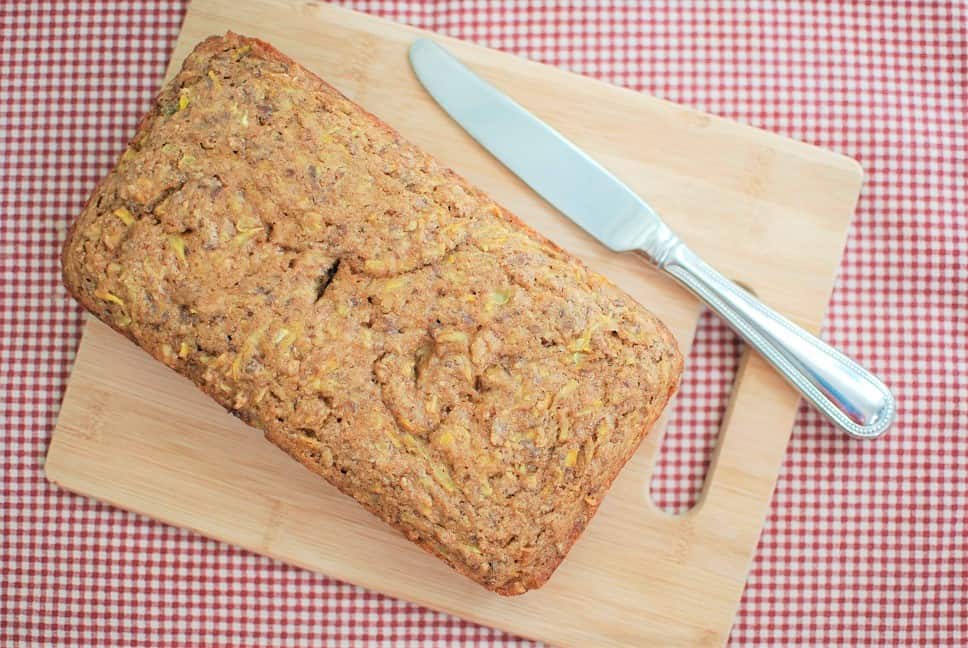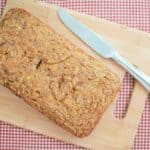 Summer Squash Bread
This delicious summer squash bread is a tasty way to use up the bounty of yellow squash from your garden, CSA, or farmers market!
Ingredients
3

tbsp

ground flax seeds

1/4

cup

hot water

3/4

cup

sugar

1/4

cup

coconut oil

1/4

cup

applesauce

1/2

tsp

vanilla

1

medium summer squash

peeled and grated

1.5

cups

whole white wheat flour

1/4

tsp

salt

1/2

tsp

baking powder

1/2

tsp

baking soda
Instructions
Preheat oven to 325 F. Grease a loaf pan.

Prepare flax "eggs" in a small bowl by combining flax seed and hot water. Set aside for 5 minutes.

In a large mixing bowl, combine sugar, coconut oil, applesauce, and vanilla. Stir in flax egg and grated summer squash.

Mix in flour, salt, baking powder, and baking soda.

Pour into greased loaf pan. Bake for 45-60 minutes, or until a knife/toothpick inserted in the center comes out clean.
Recipe Notes
Nutrition Analysis (per slice assuming 8 slices):
230 calories, 8 g fat (6 g sat fat), 174 mg sodium, 38 g carbohydrate, 4 g fiber, 20 g sugar, 4 g protein Vitamin C: 10%, Iron: 6%, Magnesium: 11%, Selenium: 24%
Share with me: What's your favorite way to use yellow squash? Have you ever made a summer squash bread?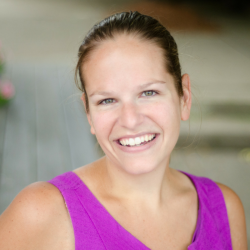 Chrissy Carroll is a Registered Dietitian and USAT Level I Triathlon Coach. She specializes in sharing nutrition and fitness tips, as well as recipes, for runners, triathletes, and active women.Chrissy holds a Bachelor's Degree in Nutrition, a Masters Degree in Public Health, and is also an ACSM Certified Personal Trainer.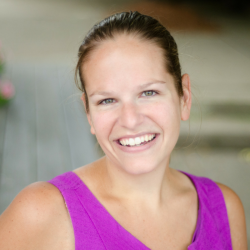 Latest posts by Chrissy Carroll (see all)