If you're new to the running world, you might be confused by all the language out there – from "hitting the wall" to "tempo runs" and everything in between. One of the most common running terms out there is the "PR" or "PB". But what exactly is a running PR?
Running PR and PB Definitions
A running PR stands for "personal record". It's the fastest time you've had for a particular race. For example, if you previously ran a 5K in 29 minutes, and your most recent 5K clocked in at 28:30, that would be your PR in the 5K.
A running PB stands for "personal best". It's the same thing as PR and used interchangeably.
Most runners in the US use the term "PR" rather than "PB". But you can use either according to what you prefer!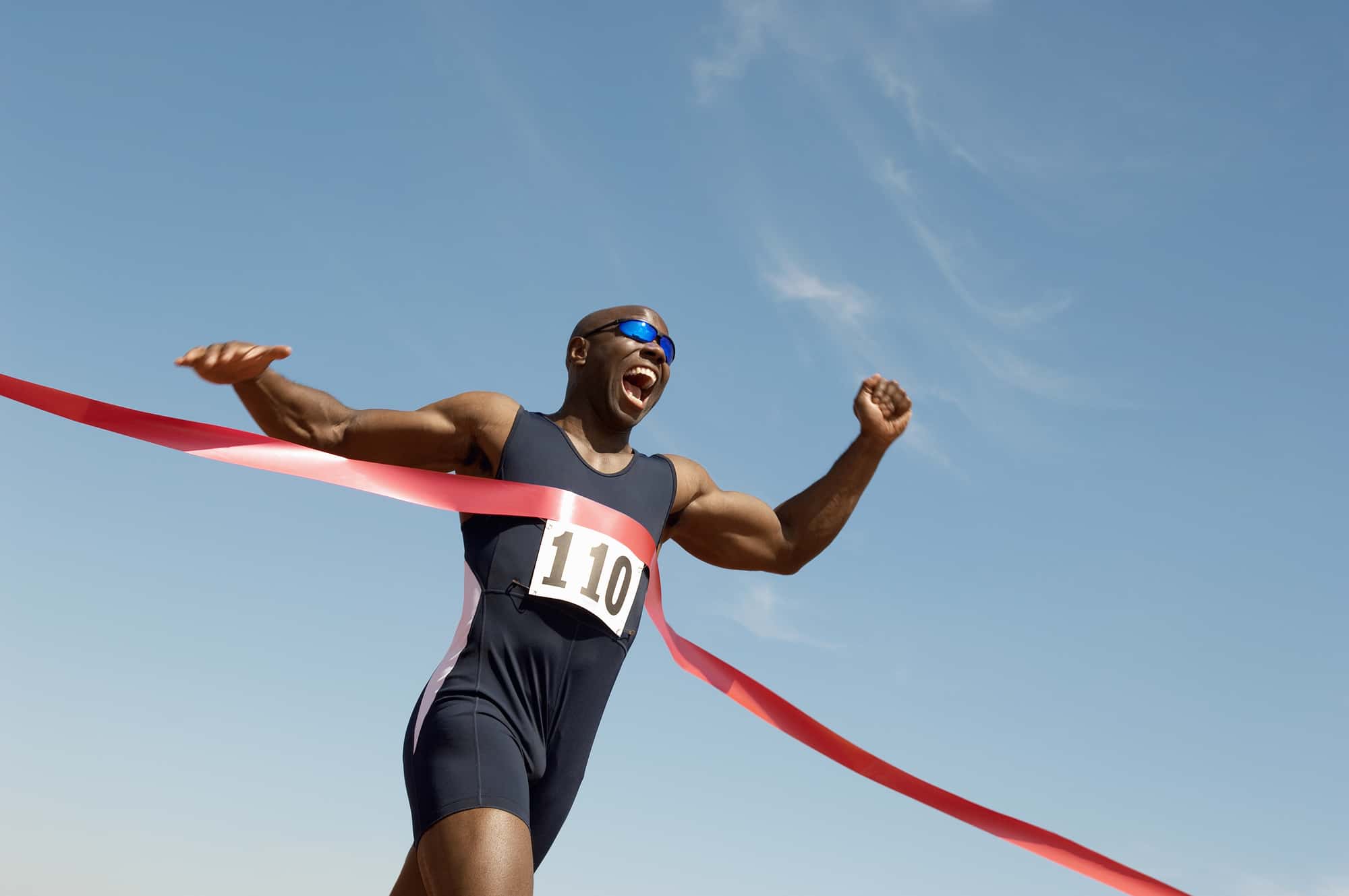 Can you have multiple PRs?
Yes! Because a PR or PB is specific to the race distance, you might have multiple PRs if you do a variety of distances. For example, you might have a PR in the 5K, 10K, and half marathon.
Some runners may also track PRs for different terrain, like a road half marathon versus a trail half marathon (since the later is considerably slower to run on).
Some runners may also track PRs or PBs to one specific race, like their best time specifically on the Boston Marathon Course.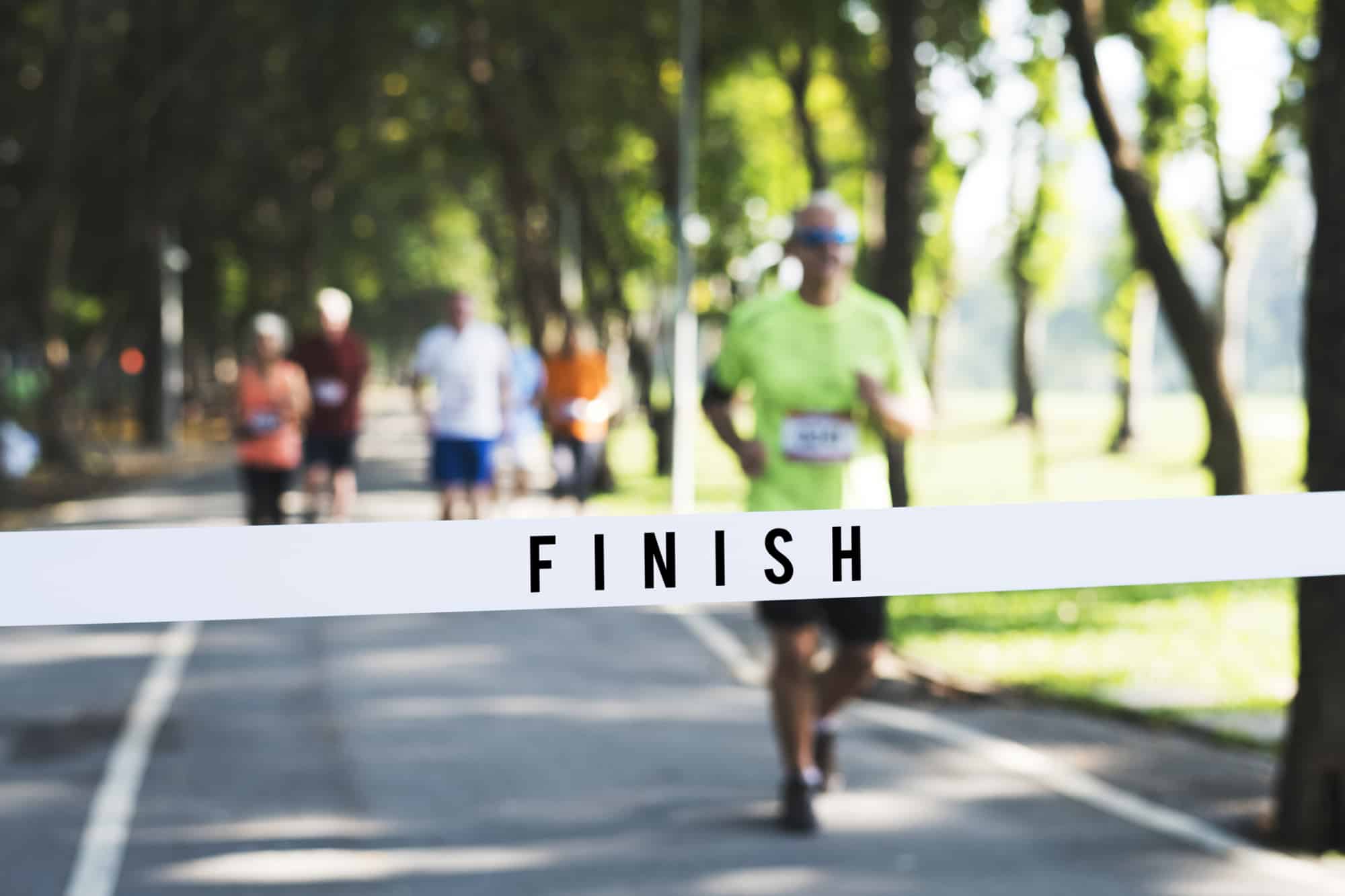 How do you determine realistic running PR goals?
If you're hoping to PR in your next race, it's important to set realistic goals and understand how much you can improve in one training cycle. Here are some questions to ask yourself:
What's your current PR? You need to know what your past best was in order to know what a new record would be!
How competitive was your last race time? If you're an elite runner that's already achieving amazing paces, a PR might only mean shaving a few seconds off that time. On the flip side, if you're a beginner runner that did their first 5K months ago and have been training consistently since, you may be able to knock several minutes off your time.
How much time can you devote to training? If your race is 6 months away, you can likely make more progress than if your race is only 2 months away. Similarly, if you've only got a few days per week to run, you may not be able to get as much mileage or speed work as someone with more time flexibility, which may affect how much progress you can make over a training cycle.
Are you doing speed work with appropriate pacing? Once you've built a solid running base, incorporating speed work (like track intervals or tempo runs) will help you become a faster runner. If your training plan is incorporating these, and you're using the right paces for these (I recommend using a VDOT interval calculator or another similar option to determine running paces) – you may find you're able to set a bigger PR than if you are only doing steady state running.
Once you have all this information, remember that it also takes several weeks of training to adapt to a new stimulus. If you're trying to bring your pace down from an 11 minute mile to a 10 minute mile, you'll need to work incrementally in blocks of 3-4 weeks to gradually bring that time down.
A coach can be very helpful in this regard for determining what your training plan should look like and what your interval paces should be. But you can also use interval calculators online and finagle together your own plan.
Remember, there is no exact science for determining how quickly you can reach a certain time goal in a certain race. It depends on your training plan, current fitness level, consistency in training, and genetics.
The Bottom Line
Pretty simple definition, huh? Hopefully you feel empowered to achieve your own PR or PB on your next race!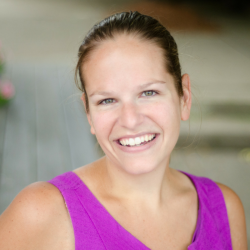 Latest posts by Chrissy Carroll
(see all)