Between gym memberships, new workout clothes, at-home equipment, and any of the other workout expenses out there – it can feel nearly impossible to get fit without spending a ton of money. But not to worry! There are plenty of ways you can exercise on a budget. Discover 20 helpful tips for staying in shape without breaking the bank.
Disclosure: This post contains Amazon affiliate links. As an affiliate, I earn a commission from qualifying purchases.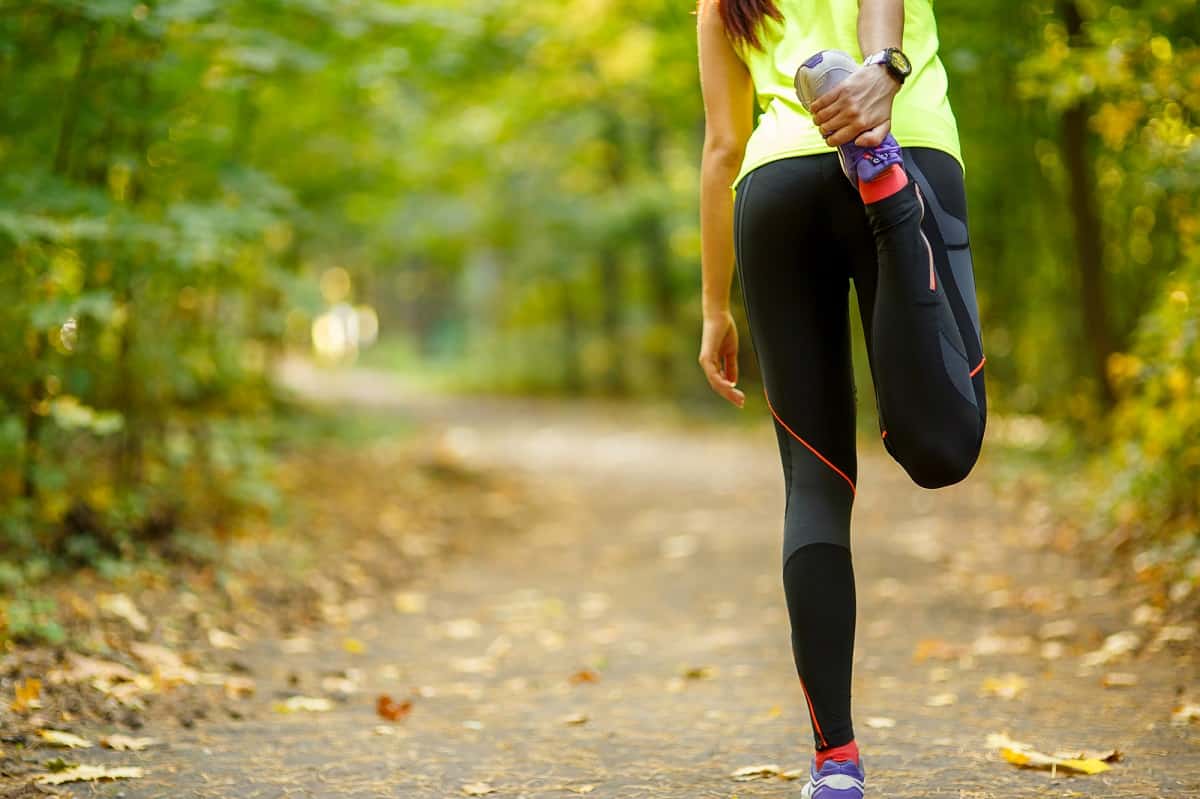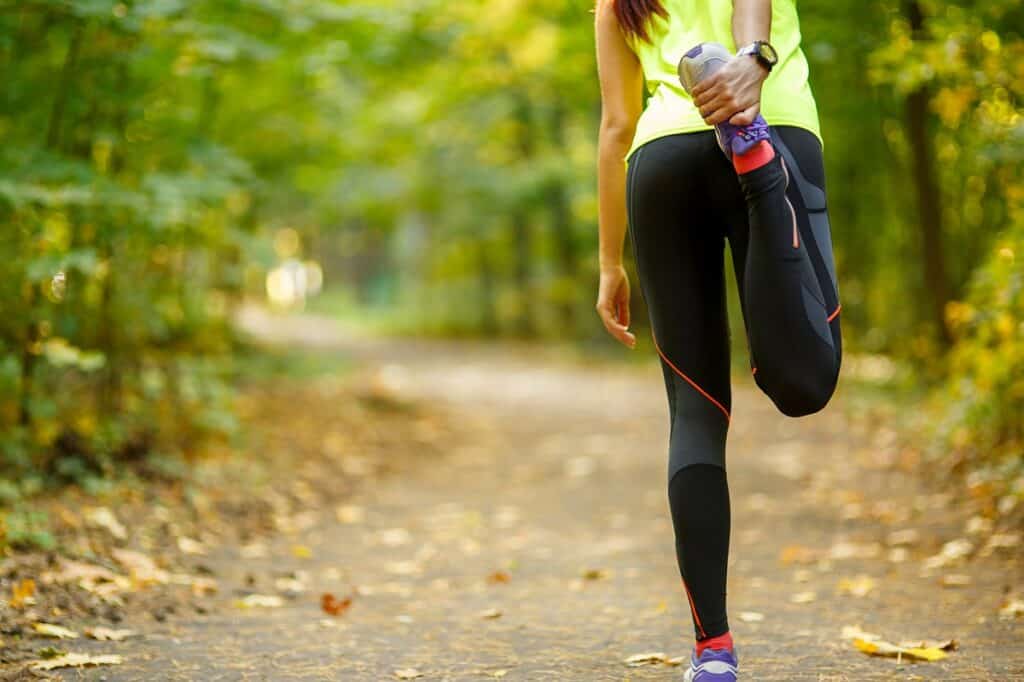 1. Find free workout videos online.
There are plenty of great fitness video channels on YouTube and other websites that offer workouts for all levels – for free! From cardio to strength training, there's something for everyone.
One of my personal favorites is Fitness Blender, which feature free workout videos from 10 minutes all the way up to 90 minutes. Quite a few focus on a blend of strength training and high intensity cardio intervals.
I'm also a huge fan of Yoga with Adriene on YouTube. She is an excellent instructor and you can find a huge variety of free yoga classes on her channel – from short classes for beginners to more advanced classes for all you experienced yoga enthusiasts.
You can find more free YouTube fitness recommendations here.
2. Run or walk.
There's nothing quite like a good run or walk to clear your head, get in some much needed fresh air, and get your heart beating. While you should invest in a good pair of sneakers, there really aren't any other costs (unless you want there to be, like signing up for a race). Just lace up and get outside!
Check out our guide on how to start running if you're new to it, or our 30-day walking challenge if you prefer that for exercise.
3. Find free training plans online.
Speaking of running and races…If you have a good base and haven't experienced any injuries recently, generalized training plans may be just what you need to get ready for your next event.
You can find many free options online – including more than 30 free training plans right here on our website for running and triathlon, from your first 5K to your first Ironman and everything in between.
(Just keep in mind if you have health concerns, an injury history, or need additional support, it may be worthwhile to invest in a coach).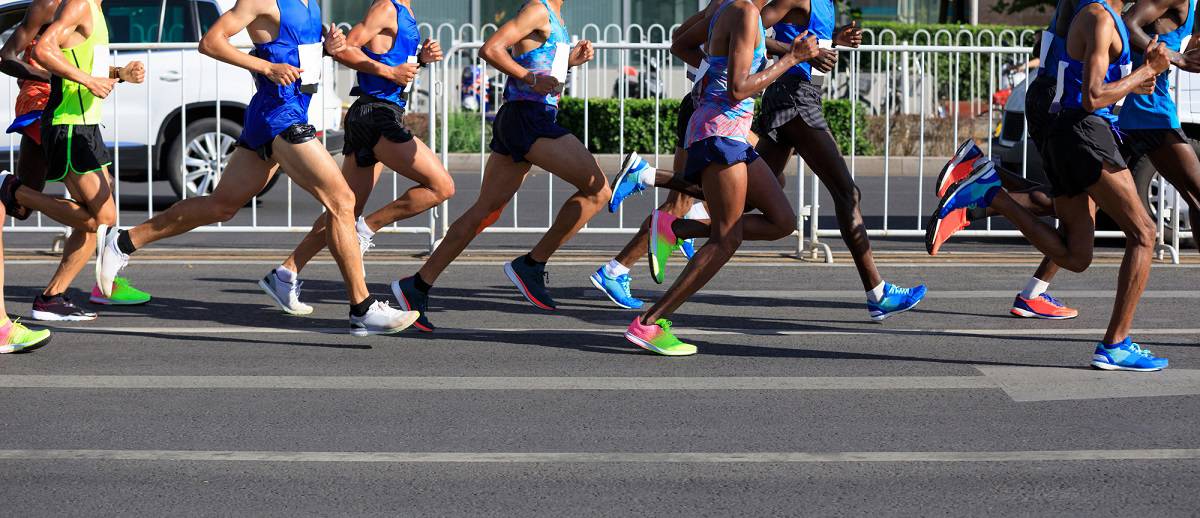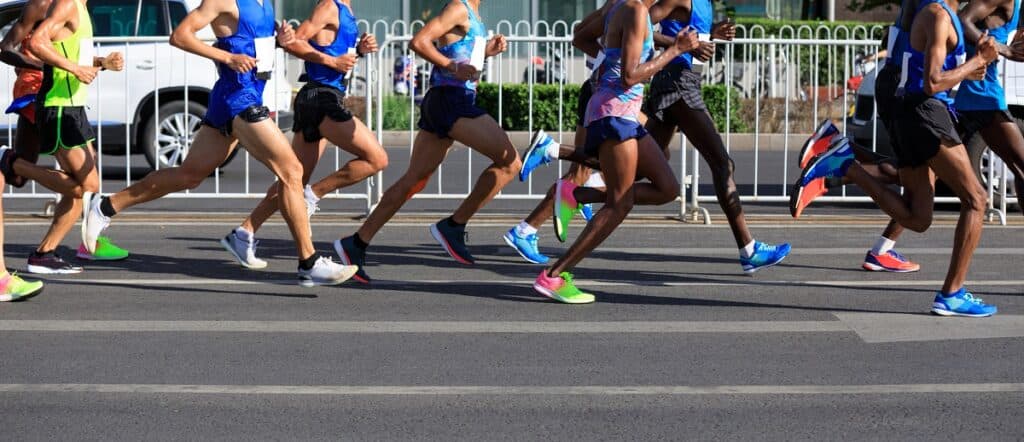 4. Explore town/city resources.
Many towns and cities offer fitness classes, workshops, or training programs at a fraction of the cost of a gym membership. Sometimes they are even free!
For example, The City of Boston is offering a free daily virtual fitness class through April 2022. These include classes like Afrobeats dance, strength training, and Zumba. In the past, they've also offered free live classes during the summer.
Contact your local parks and recreation department to see what they have available – you may be surprised!
5. Browse Facebook events.
Each week, I love to look through the local Facebook events and see what kind of upcoming activities are listed related to fitness. These range from fitness classes to road races to outdoor yoga to guided trail walks.
While not all of them are free, many are reasonably priced. And every once in a while you'll stumble on a business or organization that's hosting a free event.
6. Find cheap fitness classes on deal sites.
Check out websites like Groupon which offer deals on fitness classes all the time. You might be surprised how many great things are out there that won't break the bank.
Just keep in mind that those deals are often not very financially beneficial for these local small businesses. So if you do enjoy the class, consider investing in a pack of classes or paying occasional drop in fees to continue supporting them.
7. Check your health insurance benefits.
This is one of my favorite tips when it comes to fitness on a budget! Did you know many health insurance plans offer reimbursements or discounts for certain fitness expenses?
For example, your plan might offer the reimbursement of several months of a gym membership or a certain dollar reimbursement on fitness classes.
Some plans may also offer discounts on ordering home fitness equipment, or on subscriptions to apps like WW (formerly Weight Watchers).
Dig into your insurance company's documents or give them a call to see what types of benefits might be available on your plan.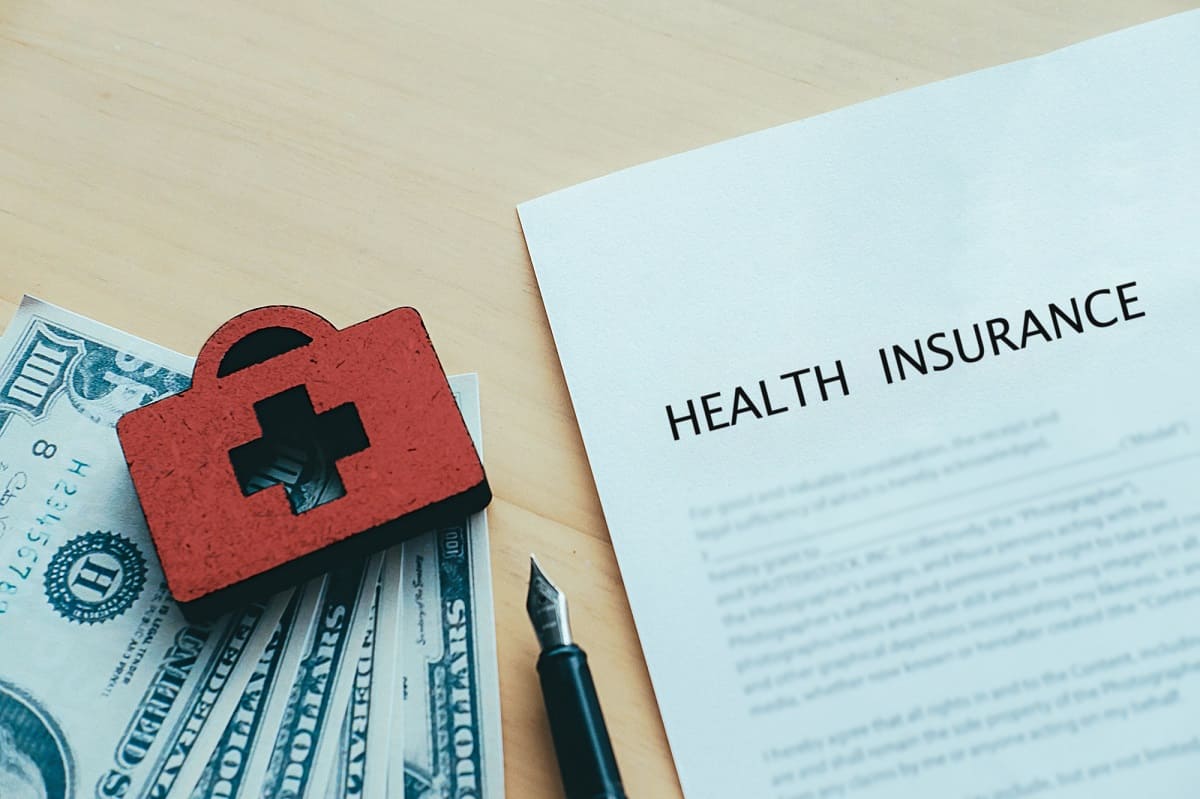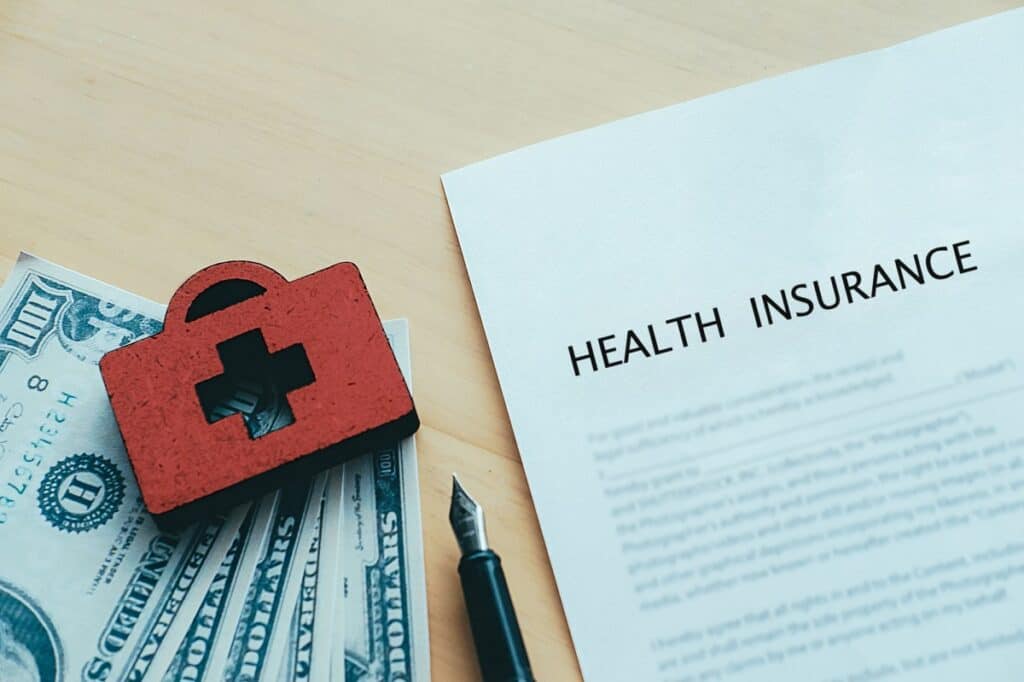 8. Shop second-hand for gear.
Thrift stores are great places to find gently-used workout clothes and equipment at a much lower price than big-box stores!
If the idea of wearing used fitness gear gives you the heebie jeebies, keep in mind that you may very well find brand new items that have never been worn. I often find clothes with the tags still on them at the thrift store. (And of course, give everything a good wash when you get home).
Yard sales and Craigslist are also great sources for cheap fitness gear. I personally love to check out the end-of-the-road "free" piles after yard sales in our area. We got some free kettlebells recently like this!
You can also look in local Facebook yard sale groups or buy nothing groups. Our local town Facebook group is how we aquired our first treadmill at our house – completely free.
Don't hesitate to ask in Facebook groups too if you don't see the equipment you're looking for. Someone may have gear sitting in their basement that they want to get rid of, but haven't gotten around to posting yet. Let people know what you're in search of and see what goodies come your way!
9. Bring on the bodyweight exercises.
For strength training, many people feel like they need a gym or fancy equipment. But there are actually a ton of great beginner bodyweight exercises that can be done right in the comfort of your own home, no equipment necessary.
Here are just a few examples:
Squats
Lunges
Pushups
Planks
Crunches
Mountain climbers
Burpees
And there are actually a TON of modifications that can be done with bodyweight exercises to make them more challenging, so they're not just for newbies. For example, if a standard squat is too easy, transition to a jump squat to work on explosive power.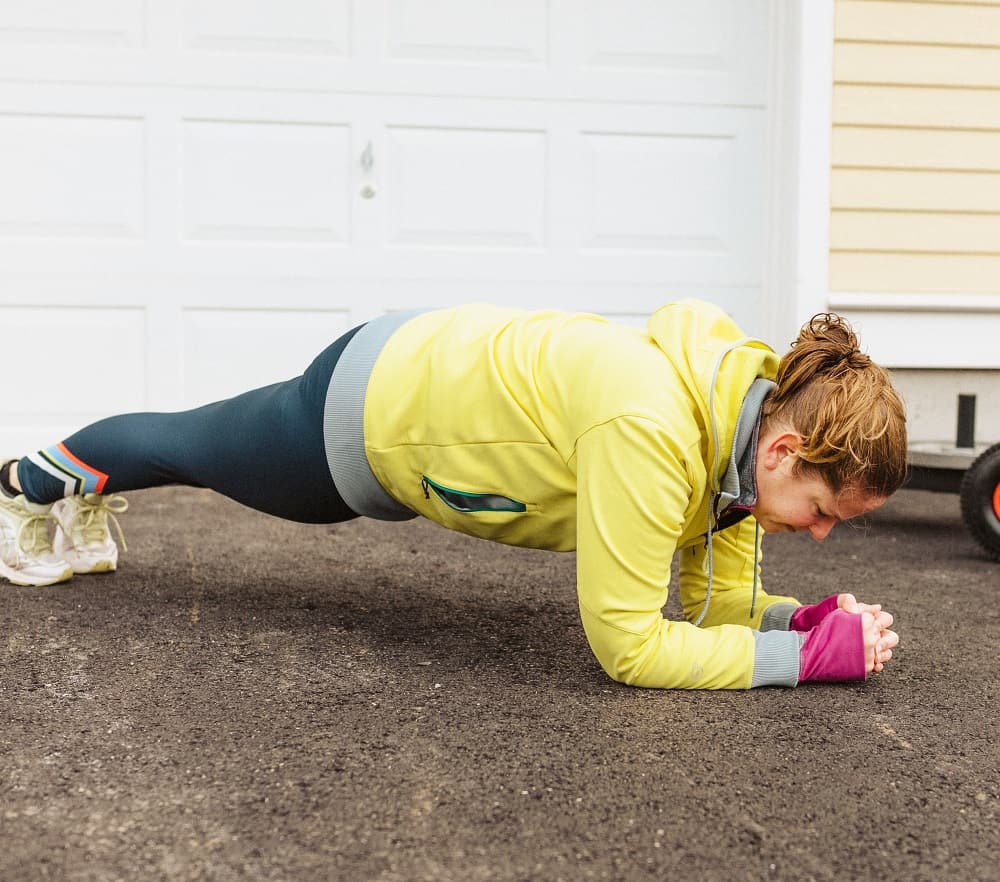 10. Use what you've got in the house.
If you do want to use weights for certain exercises, you don't always have to buy new equipment. For beginners, many exercises can be done using common household items like cans of food or gallon-sized water bottles. For more advanced fitness folks, get creative with using heavier objects like smaller filled suitcases or cinder blocks.
11. Invest in the right equipment.
If you do want to buy equipment, consider these three factors:
Notice that pricing isn't the only factor. If one piece of equipment is a little more expensive but you absolutely love it and will use it everyday – that's worth far more to your fitness journey than cheap equipment you never use.
Versatility is important too. For example, equipment like resistance bands are both inexpensive and offer a wide variety of exercises that you can do with them. (Be sure to check out our post about resistance band exercises for runners).
For advanced exercisers, glider discs are cheap and allow you to create more challenging bodyweight activities in numerous ways.
12. Browse Pinterest.
Pinterest has many free workouts and fitness challenges that can be great for exercising on a budget. Use a bit of caution, as there are a lot of people creating fitness content that don't have certifications or education in exercise science, and may put out very "extreme" or poorly-designed workouts that beginners shouldn't tackle. However, there are also many well-designed options on the platform too.
13. Use trials before committing to long-term memberships.
Sometimes, you might think you'll love a certain class or gym and decide to jump into a full yearly membership before actually trying it out. Before long, you may realize that the class format just isn't something you enjoy, or the gym doesn't have the type of equipment that you like. And now you're locked into a long-term agreement.
To avoid this, always see if a fitness facility has a free or low-cost trial offer. Many gyms might offer a week of a free membership, and studios might offer your first class free. Other locations with costly classes may have a new student special where you can take unlimited classes for a low fee for the first 30 days.
Explore these options to get a feel for the facility – then decide if it's the right fit for you to commit.
14. Check if your job offers any programming.
Corporate wellness programs are increasingly common, offering activities like free health fairs, on-site fitness classes, health coach meetings, and more. See if your job offers any benefits like this and maximize what's offered.
15. Try swimming in the summer.
If you love the water, swimming is can be a great low-impact workout. It's a little tough in the winter, as it requires a gym membership with a pool in colder states. But in the summer, local lakes and ponds are perfect for getting in a free workout.
For safety, it's always best to swim with an open water swim bouy, which provides both visability and a small flotation device should you need it.
I also recommend swimming with a friend when possible. If you're swimming solo, hug the shoreline so that you can stand and make way to land in the event of an emergency.
If you don't feel comfortable in open water, see if your town or city has a community pool that's open for adult laps.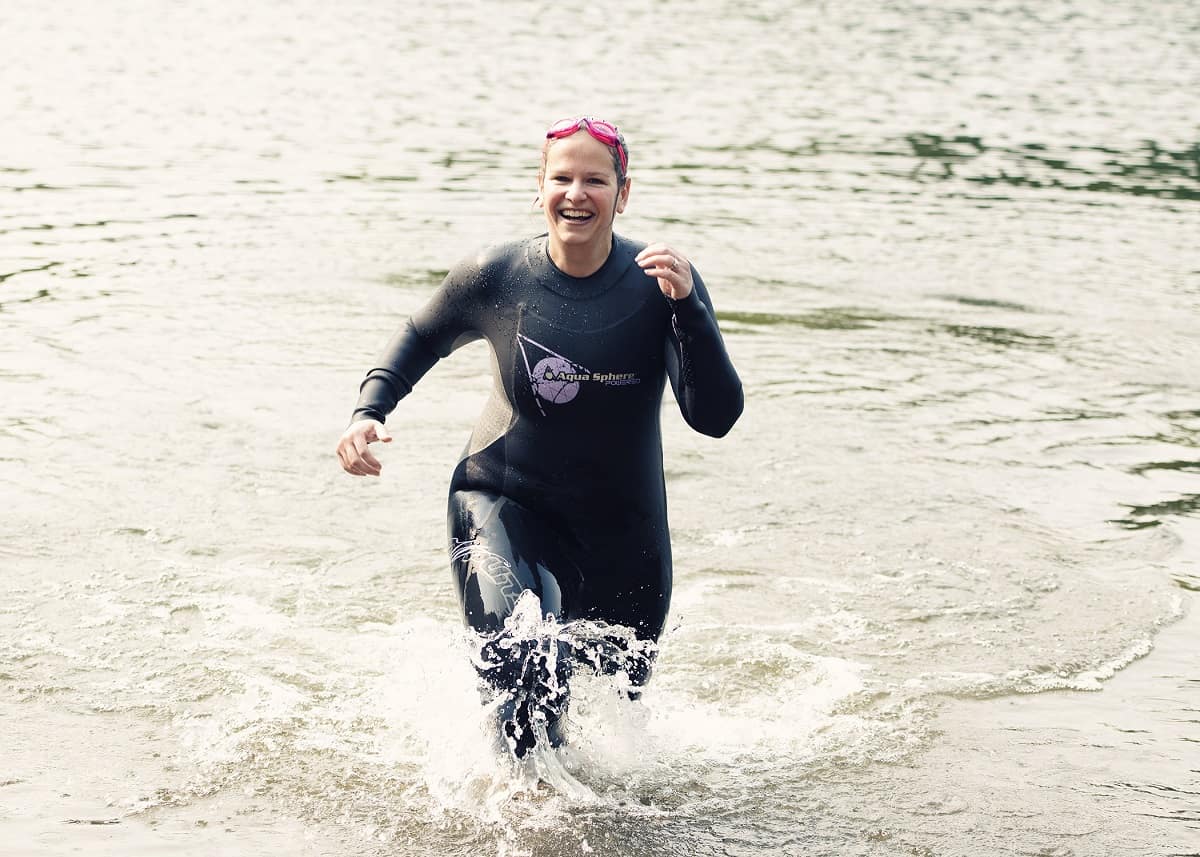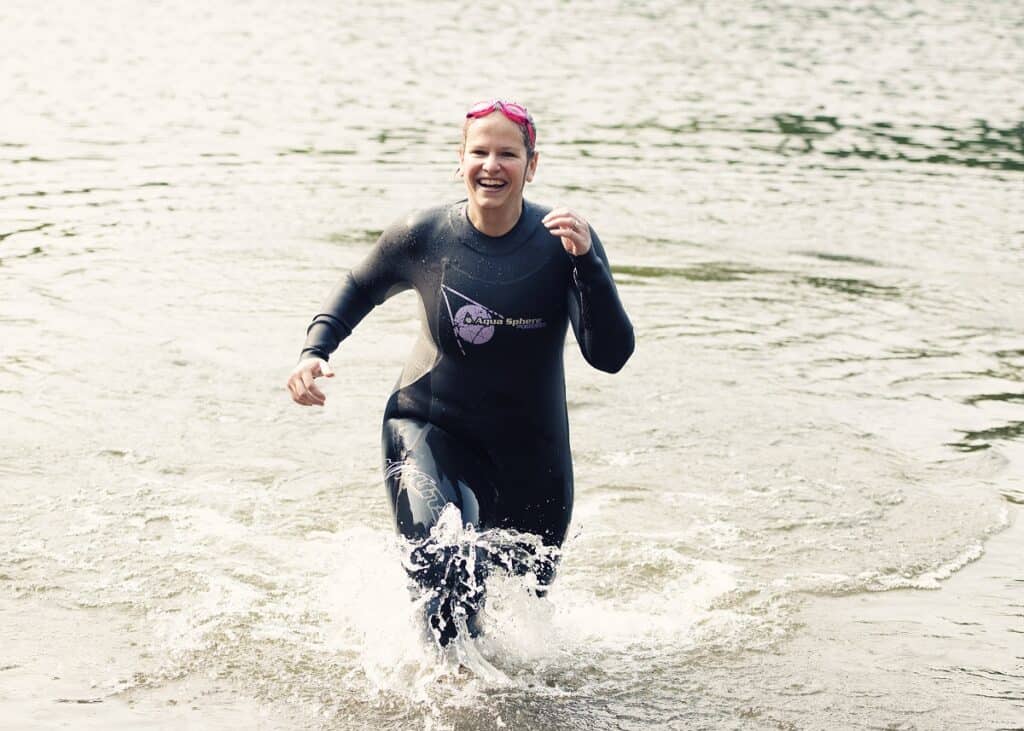 16. Work for the free membership.
Many gyms and studios offer free memberships to employees. Consider getting a side hustle job there for a couple shifts a week – you'll make extra money and save yourself the cost of a gym membership. Win-win!
17. Look into income-based memberships at the YMCA.
Many YMCA facilities offer a sliding scale membership rate based on income. You'll need to fill out paperwork and include income verification documents (like paystubs or tax returns). The facility reviews this and offers different discounts based on your income.
18. Bike for transportation.
Yes, purchasing a bike can cost a little bit of money up front. But using it for transportation to work and errands will save you on gas money and help you fit more exercise into your day.
Consider searching on Craigslist or Facebook marketplace/groups to find used bikes in good condition. These are often quite affordable.
19. Try a virtual fitness membership.
If there was one bright side to the last few years, it's that so many fitness instructors began offering easily accessible at-home workouts. Many have membership programs that are extremely inexpensive.
For example, Lauren George Fitness offers a monthly membership for just $12.99/month which includes a huge library of on-demand workouts as well as pop-up live workouts each month.
I also recommend checking out The Underbelly Yoga, founded by Jessamyn Stanely. She's a body-positive yoga instructor that emphasizes authenticity, curiousity, inclusivity, and learning. There are on-demand classes, with new classes dropping every Monday, and membership runs $9.99/month.
20. Find an accountability buddy.
Accountability can be so valuable in sticking with your fitness journey. Making an appointment with a personal trainer is the classic example of accountability, but it's understandably tough to budget for those sessions frequently.
A good solution? Try just scheduling a time to workout with a friend. It could be as simple as meeting up for a hike or doing an at-home workout together. But having it on the schedule and committing to the activity with another person will make you more likely to follow through with it.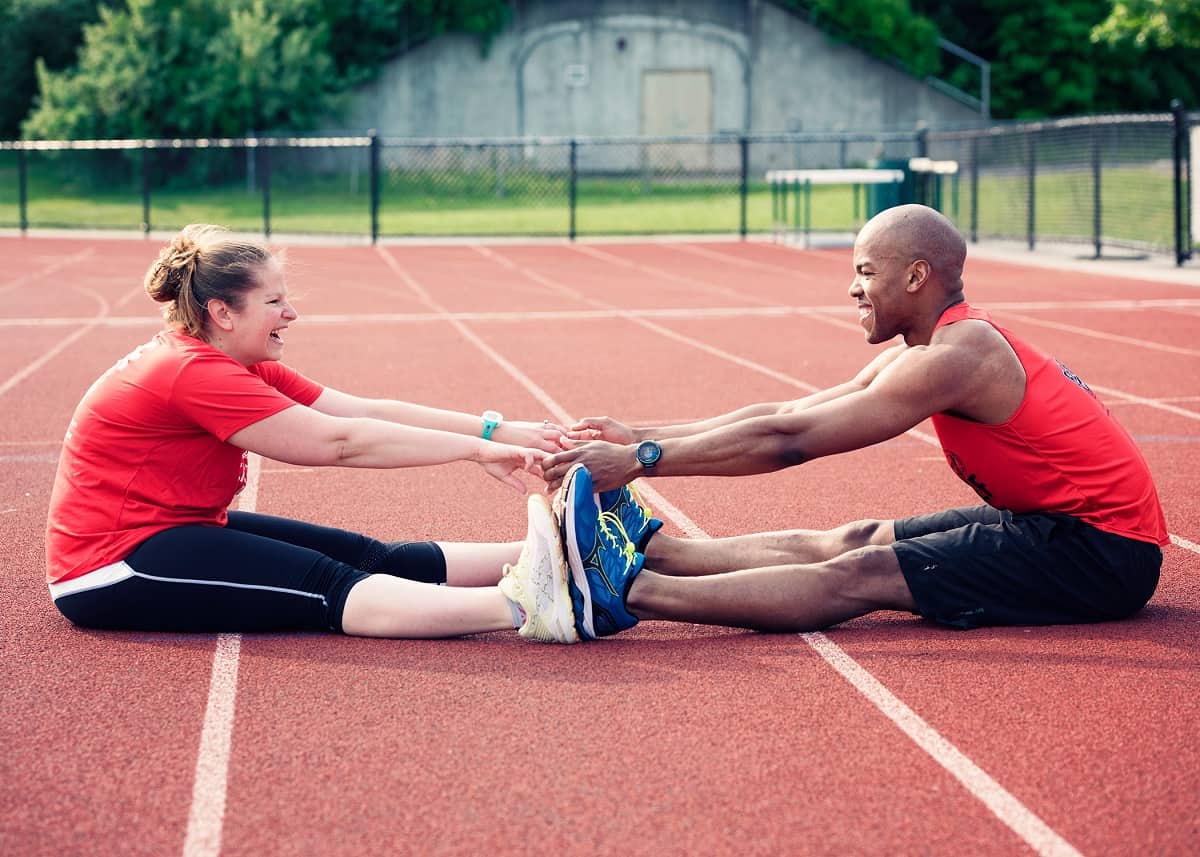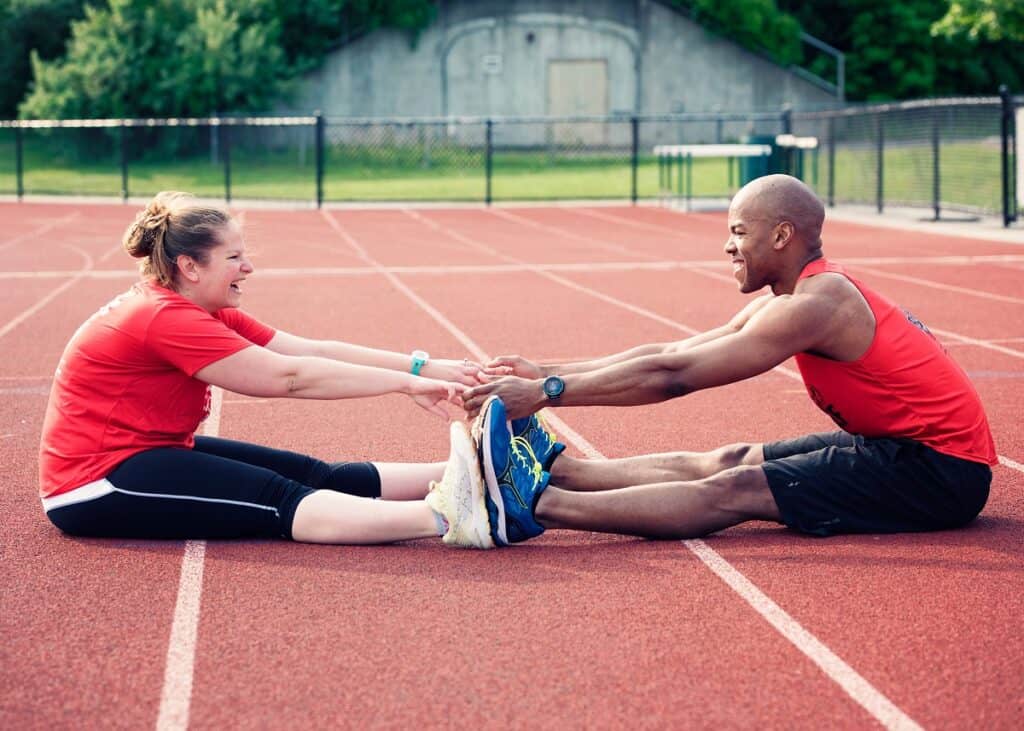 The Bottom Line
There are countless ways to be active and get fit without breaking the bank. And don't forget – every little bit counts. If you're just starting a fitness routine, it's easy to get overwhelmed. Take it one step at a time and keep with it!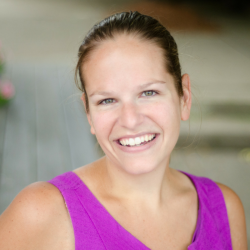 Latest posts by Chrissy Carroll
(see all)