If you're like most runners, the taper portion of your training plan can drive you slightly nuts. You might be wondering what the point of all that rest time is; anxious to get in just a few more miles! But the half marathon taper can be a key part of your training plan – that when executed properly, will help you to perform your best.
Why do you need to taper for a half marathon?
As much as it can drive you crazy mentally, the half marathon taper generally improves physical performance in your race.
This is supported anecdotally by many coaches and their athletes, through years of experience. And though there's not a ton of peer reviewed research out there on the taper specifically for the half marathon distance, there are quite a few studies that support it at varying distances for runners.
Here are two examples:
An early 1994 running study looked at the effects of tapering on 5K performance for high volume runners. Runners did one of three protocols: control (kept up training volume), run taper (85% reduction in volume; high intensity intervals), and cycle taper (same protocol as run taper but via cycling instead of running). The runners who did a running-based taper were able to shave their 5K time by 3%.
A more recent 2014 running study examined runners 8KM run times before and after a 3 week taper. The taper not only improved race times, but it also improved the function of fast twitch muscle fibers.
Essentially, the half marathon taper leads to these improvements through several avenues:
Allows you to recover, which helps the muscle fibers repair themselves
Increases muscle strength and power
Improves maximal oxygen consumption
Creates changes in gene expression and function of certain types of muscle fibers
Allows the body to maximize glycogen (carbohydrate energy) storage in the muscles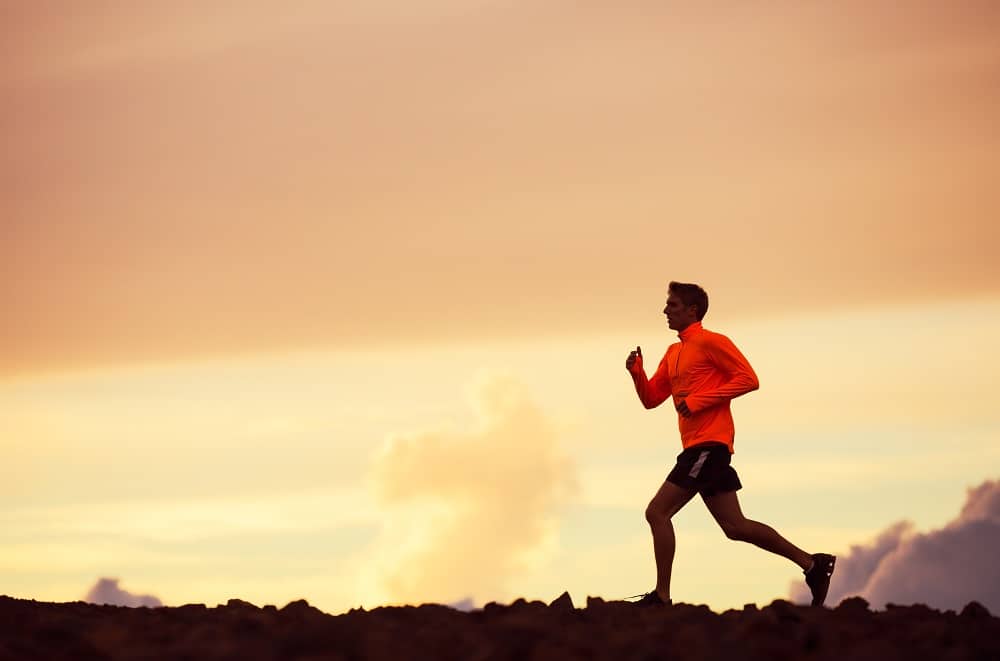 How to taper for a half marathon
For most athletes training for an "A" race – i.e. a key race of their season – a 10-14 day taper works best. In other words, your longest run will occur 10-14 days before your race. Following that longest run, you'll cut down on your total training volume.
If your upcoming half marathon is simply a race leading up to another race, you don't necessarily have to follow the same taper protocol.
For example, you may be running a half marathon in place of a long run as part of a full marathon training plan. If that's the case, simply follow your regular training plan and don't worry about a full taper. Instead, you might just rest the two days before your half marathon, and then treat the race as a fun way to get your mileage in.
Your half marathon taper schedule
Let's break this process down based on the time frame out from your race. There are several different approaches to half marathon tapers, but this is the one that I think tends to work best for many runners.
Days 14-7 (2 weeks to 1 week before race day)
Your Long Run: Somewhere between 10-14 days before your race, you'll run your longest run of your training plan. For beginner half marathoners, this is likely to be 12 miles; for more competitive half marathoners, it may be around 14-16 miles.
Your Other Runs: Stick with the same volume and intensity for your other runs this week.
Some people get nervous and do all their runs during tapering at a really low, easy intensity. While I'm a firm believer in the whole running slower to run faster methodology, I recommend sticking with the same number of higher intensity workouts that you did throughout the rest of your training cycle.
For example, here's how this week might look for a lower volume runner that includes one day of speedwork each week:
Day 14, Sat – 12 miles
Day 13, Sun – Rest
Day 12, Mon – 5 miles, easy
Day 11, Tues – 4×800 (with 1 mile WU/CD)
Day 10, Weds – Rest
Day 9, Thurs – 4 miles, comfortable pace
Day 8, Friday – Rest
Other Tips: Don't try to "fit in" extra training and mileage this week. At this point, the goal is simple to "absorb" all of the work that you've put in thus far throughout your training.
Days 7-1 (1 week to the day before race day)
Your Long Run: About a week out, you want to still get a decent long run in, but it will be shorter than last week's run. For most beginner half marathoners, it will probably be 8 miles; for more competitive racers, it will probably be closer to 10 miles.
Your Other Runs: If you normally do speedwork, keep your higher intensity workout – like a race pace run or a speedwork day – towards the very beginning of this week. (If you're a beginner runner, just skip this or do an easy run that day).
The rest of the week, complete very easy runs with lower overall mileage compared to previous weeks.
Sticking with the lower volume runner example from above, here's how this week might look:
Day 7, Sat – 8 miles
Day 6, Sun – Rest
Day 5, Mon – 3-4 miles at race pace
Day 4, Tues – 3 miles, easy
Day 3, Weds – Rest
Day 2, Thurs – 2 miles, easy
Day 1, Friday – Rest
(Day 0, Sat = Race)
I personally prefer a rest day the day before the race. Other runners like doing a short shake out run of 2 or so miles the day before. In the example above, you'd just switch Day 1 and Day 2 if you do prefer that. Keep that run simple and easy.
Nutrition During This Last Week:
During the last few days before your race, you want to focus on proper nutrition. While you probably don't need to "carb load" in the traditional sense for a half marathon, it makes sense to ensure that you are eating well balanced meals with some healthy carbohydrates during these few days.
For either lunch or dinner the day before the race, eat a high carbohydrate meal that you know sits well in your stomach*.
Here are some sample meal ideas:
Pasta with meat sauce
Stir fry with rice, chicken, and veggies
Pancakes and eggs
Salmon "sushi bowls" with rice
Loaded sweet potato
Quinoa or farro salads
*The exception to this is if you currently follow a lower carb or keto style diet. While I'm not convinced those benefit performance (you can read about my thoughts on keto and runners here) – I support doing what works best for your body! If you currently follow that type of diet, you'll want to stick with those meals leading up to the race.
Sleep During This Last Week:
Also focus on getting a good night's sleep two days before your race. Everyone will tell you to sleep well the night before, but in reality, your nerves can get to you then. Sleeping well two nights before will give your body that quality rest it needs.
Race Day!
It's the day you've been anxiously awaiting – race day! Here are a few last tips:
Don't do anything new on race day – that applies to gear, food, etc!
Plan to get up and eat a good breakfast. For most runners, that will look like easily digestible carbs along with some protein – think a bagel with PB and honey, a bowl of oatmeal, or a smoothie.
Get to the race with plenty of time to pick up your bib and use the porta potty.
Avoid going out too much faster than your anticipated pace – it's a common mistake for beginners in the excitement of the race, and then often leads to a very tough last few miles. Try to pace yourself the best you can.
Good luck!! If you've gotten all the way to this part of the article, I know you're a pretty amazing athlete who cares about their performance and will do great on race day! 🙂
Share with me: Are there any tips about the half marathon taper that I forgot? Do you go crazy during taper weeks or do you enjoy the lesser training volume?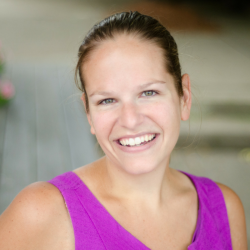 Latest posts by Chrissy Carroll
(see all)