The holiday season can be a stressful time, whether you're struggling with overflowing obligations, challenging family members, or tight finances. It's easy to get lost in the holiday rush, but it doesn't have to be that way. Try implementing these simple holiday self-care tips that you can start using today. These tips will help you relax, restore your love of the season, and reconnect with what you care about most.
Disclosure: This post was sponsored by NOW®. As always, all opinions are my own.
Disclaimer:  This post was written and reviewed by Chrissy Carroll, MPH, RD.  It is for informational purposes only and should not be construed as advice. If you have any physical health or mental health concerns, please contact a doctor or therapist.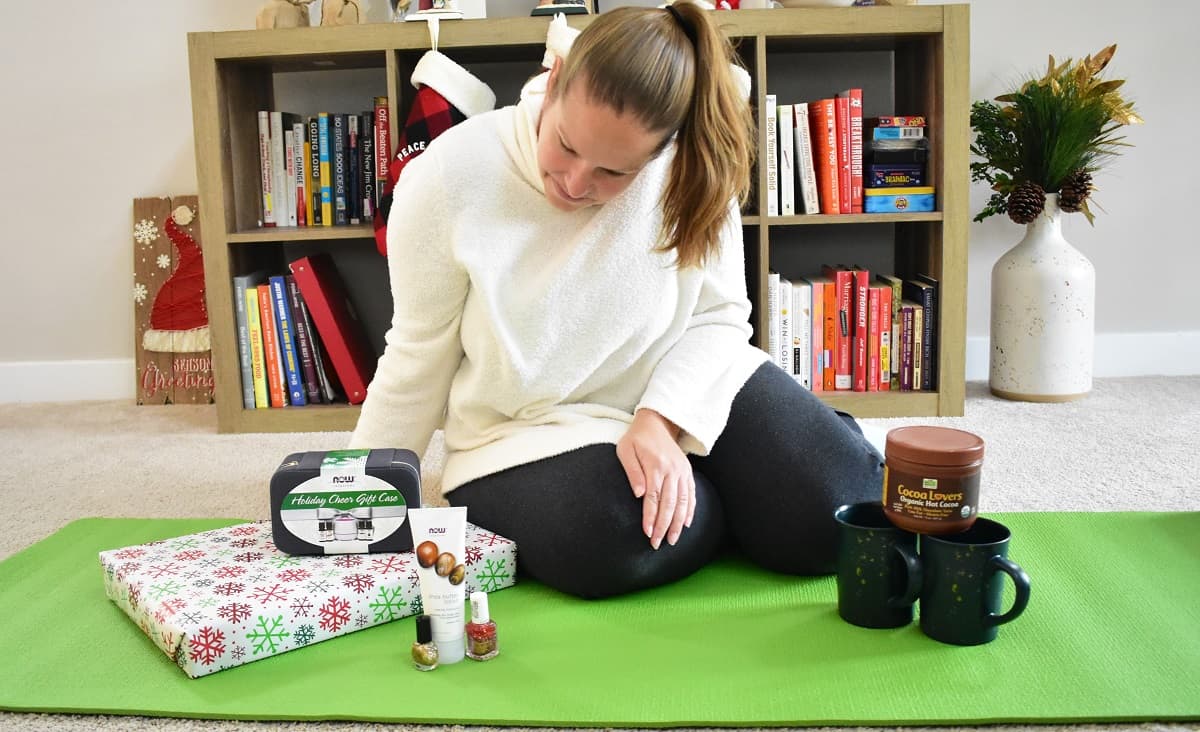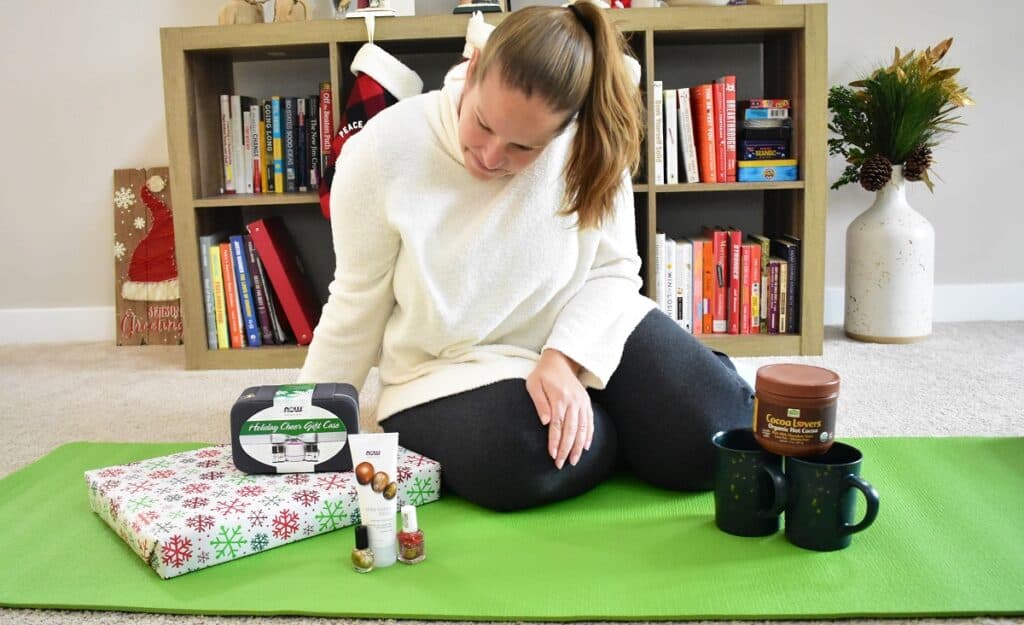 1. Embrace movement.
Between meal preparations, gift shopping, seeing family members we may not get along with…the holidays can be overwhelming. If you're feeling the pressure, one of the best holiday self-care tips is to move your body.
This doesn't mean you need to commit to a brand-new workout routine smack dab in the middle of December (though if that suits you, more power to ya!).
Instead, figure out what movement works for you; what feels good for your body.
This might look like:
Going for a quiet run along a trail in your town.
Doing a restorative yoga class each day.
Taking your dog for a long, brisk walk.
Finding a new exercise class that excites you.
Making a date with a friend at an indoor trampoline park or rock-climbing facility.
Any way you approach it, moving your body will likely help you de-stress and feel better.
Fun fact: though the positive feelings from exercise are often attributed to endorphins, it's actually unlikely that those are responsible for the mood boost, according to John Hopkin's Medicine.
Instead, that positive feeling is more likely related to an increase in chemicals called endocannabinoids. These are natural chemicals produced by the body that can move through the blood-brain barrier and act as mood-boosters.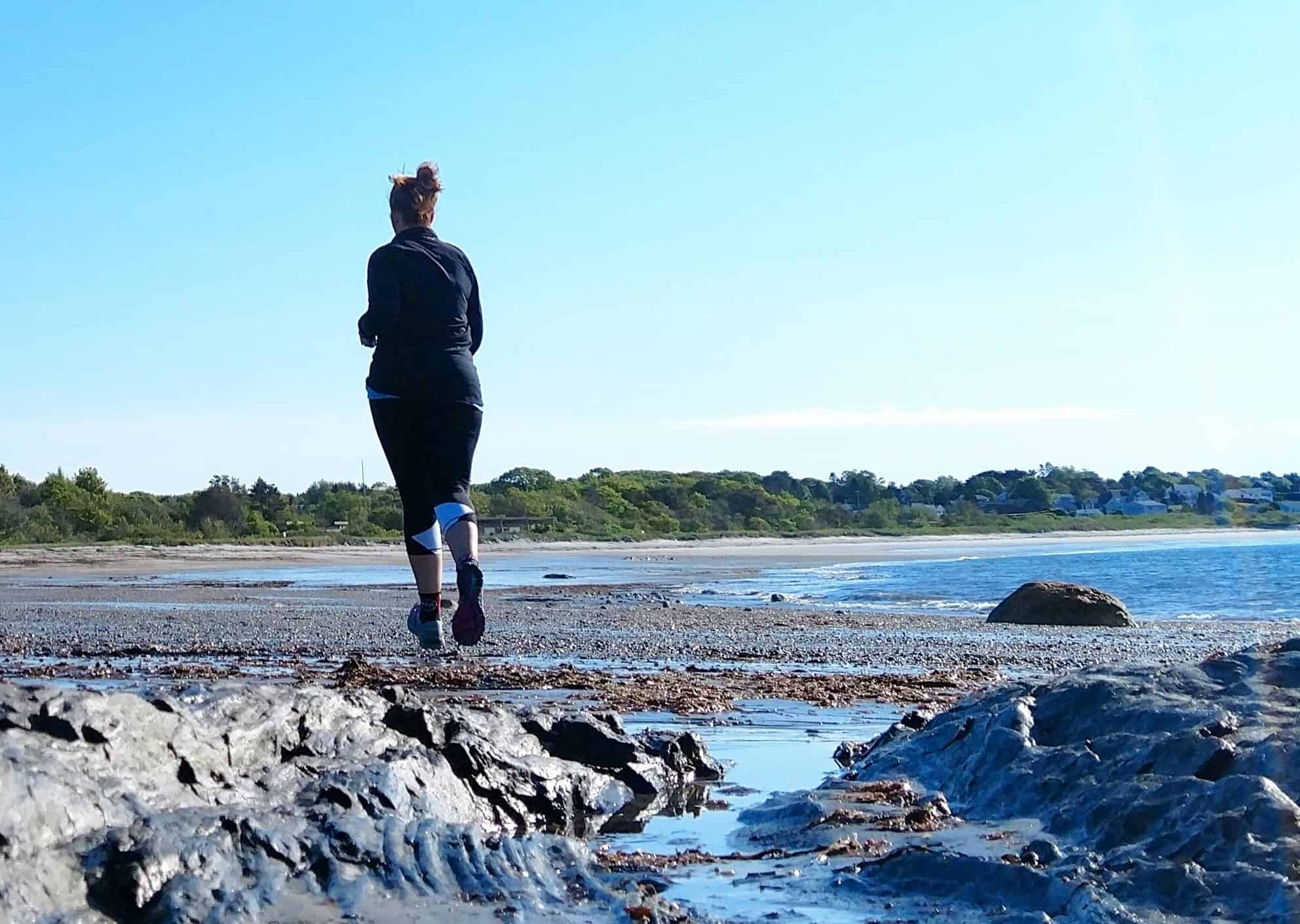 2. Consider adaptogens to support your body.
Adaptogens are a group of herbs that have been used in many countries for thousands of years. They're thought to promote a balanced stress response by supporting your body's essential functions during times when stress hormones may be elevated.* They don't cure stress, but may increase your body's resistance to stressors.*
Here are two types of adaptogen supplements that I think have some interesting preliminary research to support their use:
Ashwagandha – This is an herb that helps body adapt to temporary stress and may also support the immune system.* A 2012 study found that sixty days of supplementation was connected to reduced stress assessment scores.*
Rhodiola – This is another adaptogen that supports the body's ability to handle changing conditions and stress.*
You can purchase either for these from NOW® if you're interested in trying them out. As a bonus – you can get 20% off your order at nowfoods.com using code CHRISSY.
3. Remember that it's okay to say no.
We've all come across holiday activities or obligations that we don't like. Maybe it involves family members who stress us out, excessive expectations for gift giving, or holiday events we'd just rather not attend anymore.
Challenge yourself this year to say no to some of these things. Remember that every time you say yes, you're saying no to something else:
Agreeing to that $100 gift minimum for your extended family member means you're saying no towards paying down debt.
Saying yes to another holiday event at work means that you're saying no to extra time for yourself and your family.
Traveling to a holiday event that's far away means saying no to a Christmas movie night with your kiddo.
Now of course, if you love any of these activities – by all means, include them in your holiday season!
But if something doesn't feel right, don't feel obligated do it. Only commit yourself fully to activities during the holidays that you truly want to do. Your needs and wants matter too – they shouldn't go unheard during the holidays (or any other time of year).
4. Each day, do something small you enjoy.
What's a ritual that you love that makes you feel taken care of? What's a way that you can relax each day?
Try implementing a little time in your day for something small that brings you joy. This could be…
Diffusing essential oils and reading a good book. I'm obsessed with the holiday cheer aromatherapy set from NOW®. It's got all the best Christmas scents (hello, Christmas tree and candy cane)! Side note – this also makes a great gift.
Drinking a good cup of coffee early in the morning quiet time, while the Christmas tree is all lit up.
Taking a few minutes to stretch at the end of each day.
Lying on an acupressure mat while meditating.
Decluttering. (Am I the only person that really enjoys this?!)
Reading a story to your child. I love the holiday tradition of setting aside 25 Christmas stories and reading one each day in December leading up to the holiday.  We stock up on these at library book sales to pull out each year.
Writing in a journal.
Writing a letter or card to someone you haven't spoken to in a while.
Dancing to a favorite song.
5. Figure out what feels right for holiday gift shopping.
There's no one right way to do holiday gifts. You might be a family that sticks to the "want, need, wear, read" rule for four gifts. Or you might love showering your family with tons of presents under the tree (raises hand – gift giving is my love language)!
However you prefer approaching gift giving, remember these key tips to reduce holiday stress:
Be realistic about your time to shop (especially this year with potential supply chain issues). If you're rushing around, trying to buy gifts at the last minute, you're going to feel stressed out even if you love holiday shopping.
Set an appropriate budget that works for your family. Avoid overspending, which will put unnecessary stress on you and your family.
Gifts don't have to be presents from a store. It could be a homemade batch of cookies for your neighbor, some cute "date-night" coupons for your spouse, or an offer to babysit your sister's kids.
Set your own boundaries. Just because everyone in your family spends $X, doesn't mean you have to.
6. Give yourself grace and balance with food.
Much of the holiday messaging around food is problematic. It's often implied that we're doing something wrong when we eat a holiday dessert, or that we should "fill up" now before New Year's Resolutions start.
I'd like to challenge these messages. What's wrong with nourishing your body now, while simultaneously enjoying your holiday traditions or favorite treats?
Eating nutritious food that fuel your body and provides nutrients is part of effective self-care – it helps keep your body functioning properly and supports your body's response to stress.
But food is also not solely just fuel (though some may disagree with me).
A grilled cheese sandwich and mandarin oranges brings back memories of sitting at my great grandmother's kitchen while she cooked for us well into her late 90's.
Fried biscuit donuts remind me of Christmas morning growing up – a traditional I still hold close to my heart and practice with my family today.
It's 100% OK to acknowledge that food is also connected to emotions and feelings and memories. It's OK to eat those donuts on Christmas morning and not feel guilty about it.
Enjoy those things in moderation and don't let the guilt take over and create stress.
Food isn't bad or good. Some food is more nutrient dense than other choices, and some food should be eaten more often from a health perspective than other choices – but that doesn't mean choosing a less-nutrient dense food means you had a "bad" day (or a "bad" season).
When it comes to food and self-care this holiday season, make it a goal to eat foods that nourish your body most of the time, and let go of any guilt for enjoying less-nutrient dense foods that are part of your holiday memories or traditions.
PS – if you're looking for some delicious holiday recipes, try one of these ideas: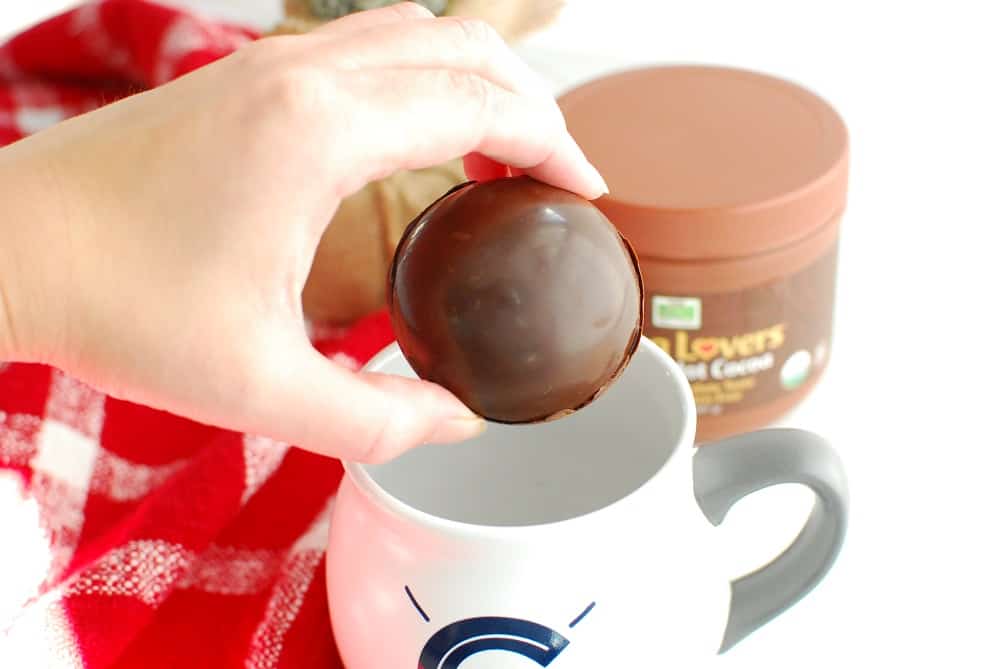 7. Give back this holiday season by helping others in need.
It sounds a bit counterintuitive but serving others can definitely be an effective holiday self-care strategy. In fact, research has shown that volunteering benefits both mental and physical health.
Here are some ways that you can give back:
Volunteer at a food pantry or soup kitchen.
Organize a food drive at your place of work. (Here are some ideas for healthy food items to donate).
"Adopt" a family to buy for at Christmas, or donate holiday gifts to a local shelter. You can also purchase gifts for children via USPS's "Operation Santa", where you can read letters online that families in need have written to Santa and choose a letter to fulfill their wish.
Organize holiday parties at your place of worship that include activities like serving meals to those in need.
Create holiday cards for soldiers overseas. There are several organizations that facilitate this; Operation Christmas Cards for Troops Overseas is one that I've participated with in the past.
Buy jackets or blankets to give out to the homeless.
Participate in random acts of Christmas kindness. Choose one small thing to do each day in December – like paying for the person in line behind you at the coffee shop, ordering lunch for your local fire department, or baking cookies for a neighbor.
8. Do a digital detox.
This holiday season, consider taking a break from your phone. It could be for as little as an hour, or maybe you need a digital break for a few days. Breaking the temptation to check your notifications every few minutes will allow you to truly focus on living in the present and enjoying quality time with those around you.
Social media can be problematic when it comes to mental health, particularly around the holidays. You may see photos of others' "perfect" holiday moments and feel sadness that yours don't hit that high bar. Or you may see friends out a holiday event, and suddenly feel sad you weren't asked to tag along.
Give yourself permission to unplug and avoid the holiday stress that might come with this season of comparison and pressure online. Instead, focus on gratitude for the present moment.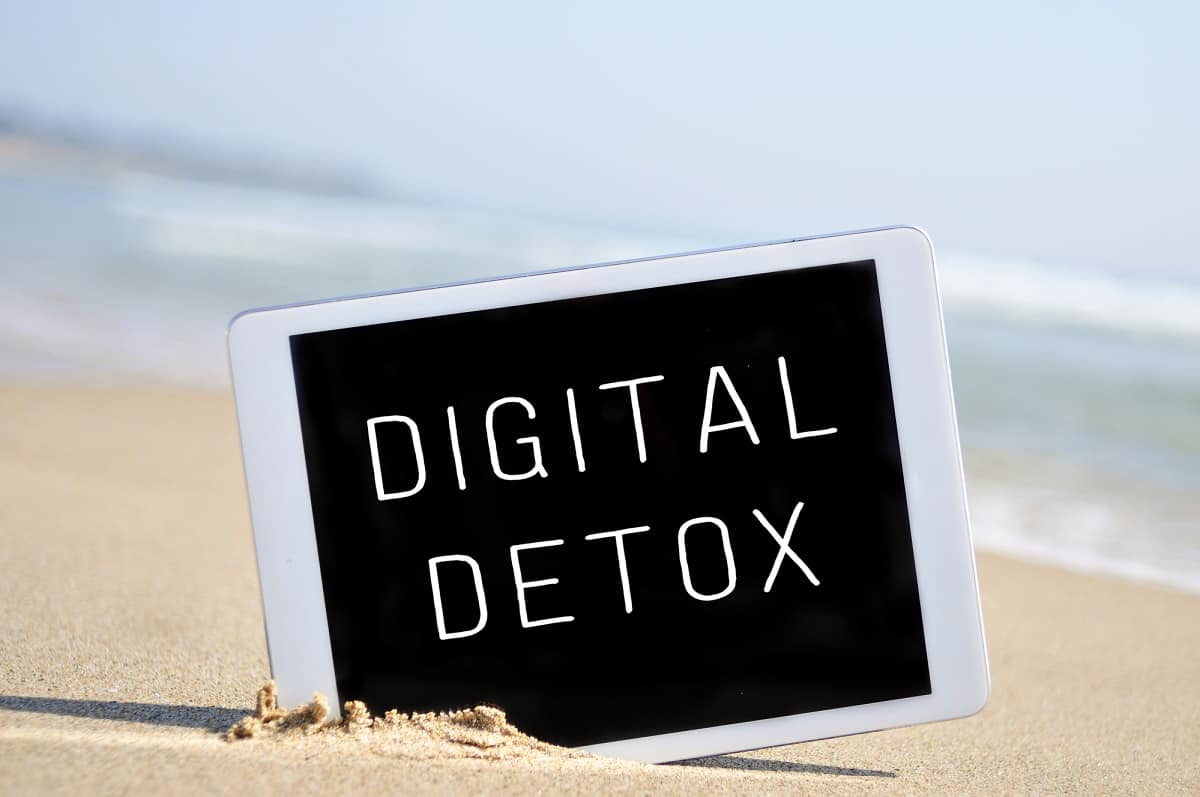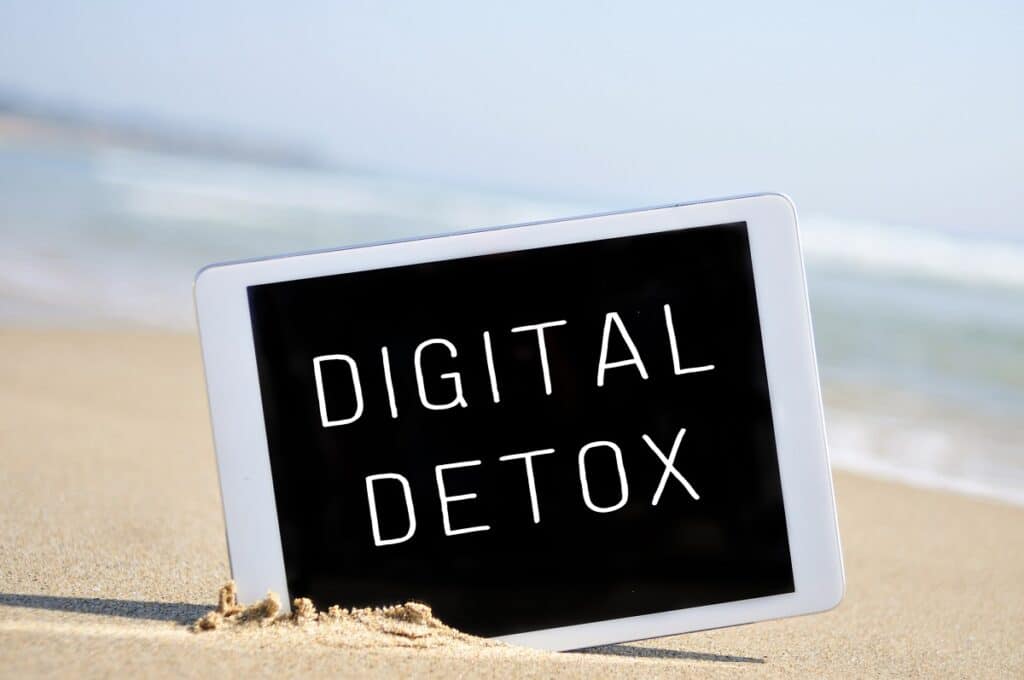 9. Treat yourself to something special.
Most of y'all reading this are likely women – and we often put everyone else above our own needs. Don't get me wrong, it's important to care for others – but it's also okay to be selfish sometimes.
This holiday season, do something special just for you! Here are a few ideas:
Pamper yourself with a pedicure. Soak your feet in a bath with NOW® Solutions 100% Pure Magnesium Chloride Flakes, perfect for softening your skin. Finish moisturizing with some shea butter lotion, then paint your toenails.
Snuggle up solo on the couch with a blanket, a bowl of popcorn, and your favorite holiday movie.
Set up an appointment to get a massage. To me, there's nothing more relaxing than this treat! If this isn't in your budget, consider purchasing some lavender almond massage oil and asking your partner to give you a massage.
Give your face a little glow with an easy at-home treatment, using NOW® Solutions Charcoal Detox Facial Mask.
Buy yourself fresh flowers – always great for brightening up a room.
Set a date with friends to go out for coffee/tea or a yoga class.
These are just a few ideas – and if they don't resonate with you, brainstorm whatever makes you feel recharged and rejuvenated.
10. Get enough sleep.
With so much to do, sleep seems to be the first thing that gets cut from the schedule – but it's so important for your body! Most adults need at least 7 to 9 hours a night for optimal function.
Not only does sleep help you feel energized and ready to take on the day, but it's also important for the immune system, optimal athletic performance, regulating hunger hormones, and impacting your mood.  During the holidays or year-round, it's just plain essential to good health.
Try winding down early each night. Work backwards from your alarm time to determine when you should be heading to bed. Dim the lights and turn off all electronics. If you don't feel tired yet, read for a bit or do another quiet activity.
If you have trouble sleeping, check with your doctor to see if it might make sense to incorporate a melatonin supplement into your routine. This hormone is naturally produced by the pineal gland and is involved in regulating normal sleep/wake cycles.*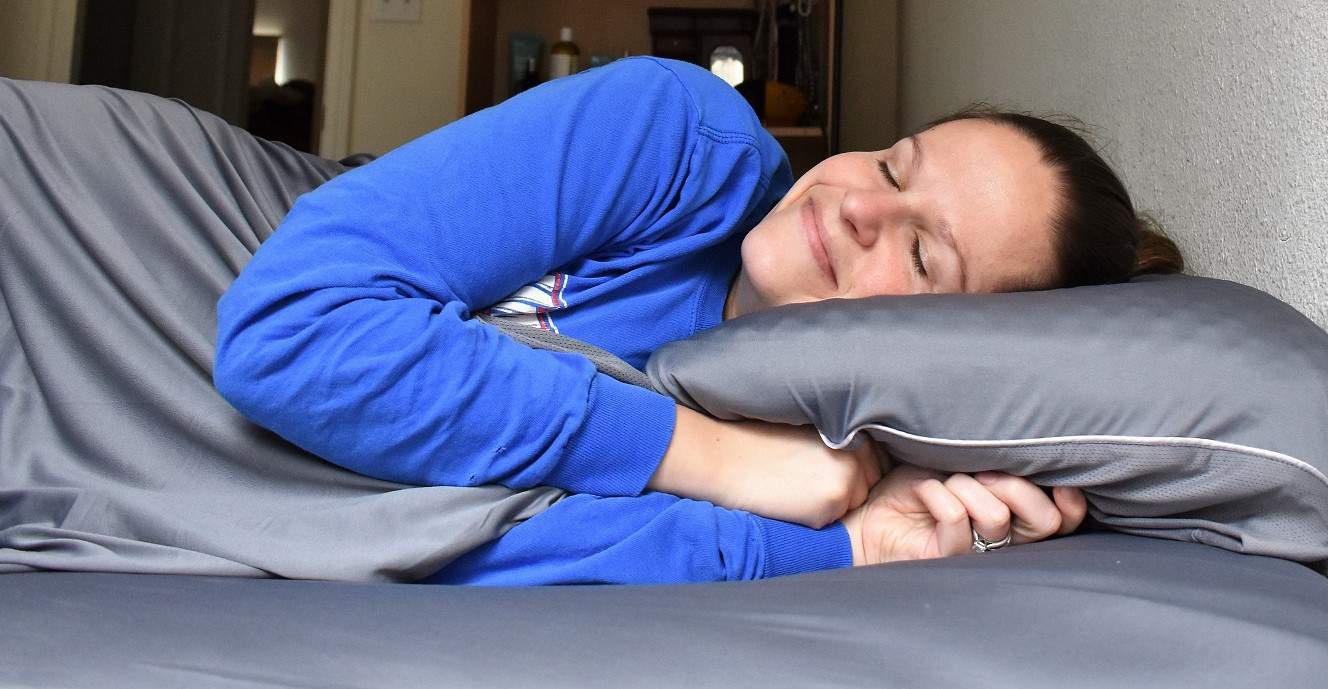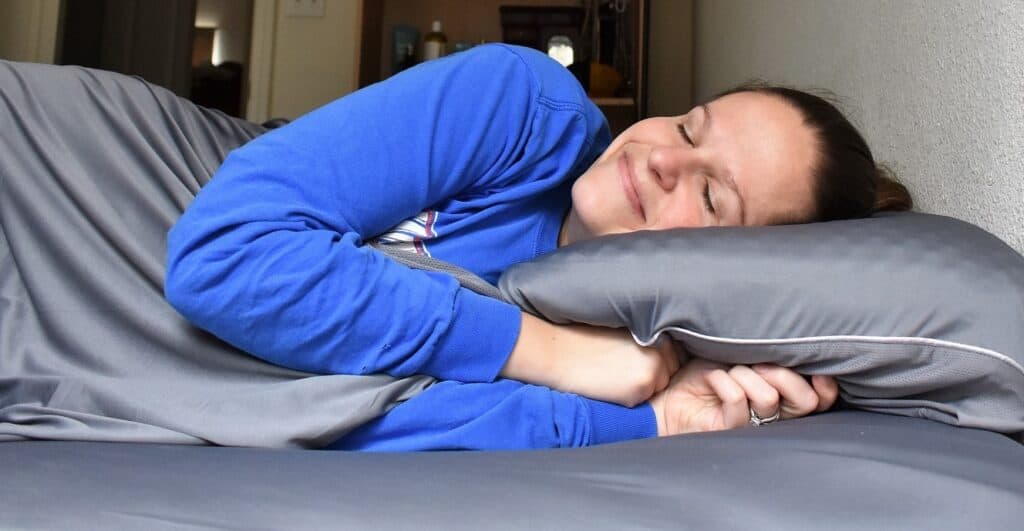 The Final Word
The holiday season should be joyous and magical; full of connection and comfort. By practicing some of these simple holiday self care tips, I hope that you find it feels this way. Cheers to keeping yourself happy and healthy throughout the winter holiday season!
Share: What are your favorite self-care practices around the holidays? Is there any tip you found in this article that you'll put into place?
*These statements have not been evaluated by the Food and Drug Administration. This product is not intended to diagnose, treat, cure or prevent any disease.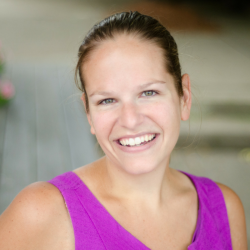 Latest posts by Chrissy Carroll
(see all)