These air fryer chicken drumsticks are the easiest main course recipe ever. With just 25 minutes and a handful of ingredients, you can have a delicious chicken dish on the table for dinner. Healthy, simple, and tasty!
Ingredients
Here's all you need to make the spice blend for this recipe:
Salt
Paprika
Garlic powder
Onion powder
Pepper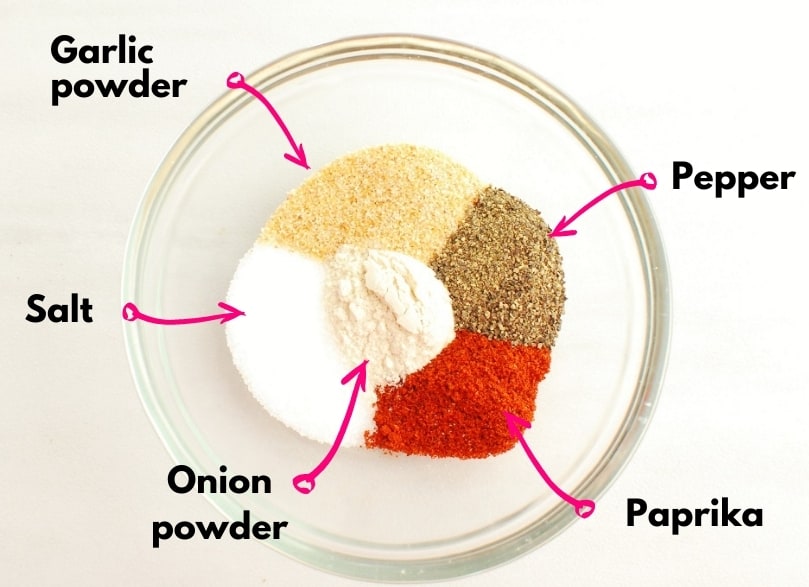 And besides that, there's only two other ingredients:
Olive oil – I love olive oil because it's readily available and rich in monounsaturated fats, but you can feel free to use whatever oil you've got on hand.
Chicken drumsticks – It's great to buy a big package of these when they're on sale. Use some for this recipe, then freeze extra raw drumsticks to use in other recipes another time.
Instructions
You'll find full recipe amounts and instructions in the recipe card at the bottom of this post, but here's a quick overview.
First, start by combining all the spices in a small prep bowl, and mixing them up.
Then, drizzle the olive oil over your drumsticks.
Now you can take the spice mixture and either rub it onto the drumsticks or toss it with them in a big 'ol bowl. You just want to make sure that the drumsticks are sufficiently coated in the spices.
Take those drumsticks and place them in a single layer in the basket of your air fryer. I'm lucky to have a big air fryer, so I can fit 6 comfortably. If you have a small air fryer, though, you may want to work in two batches.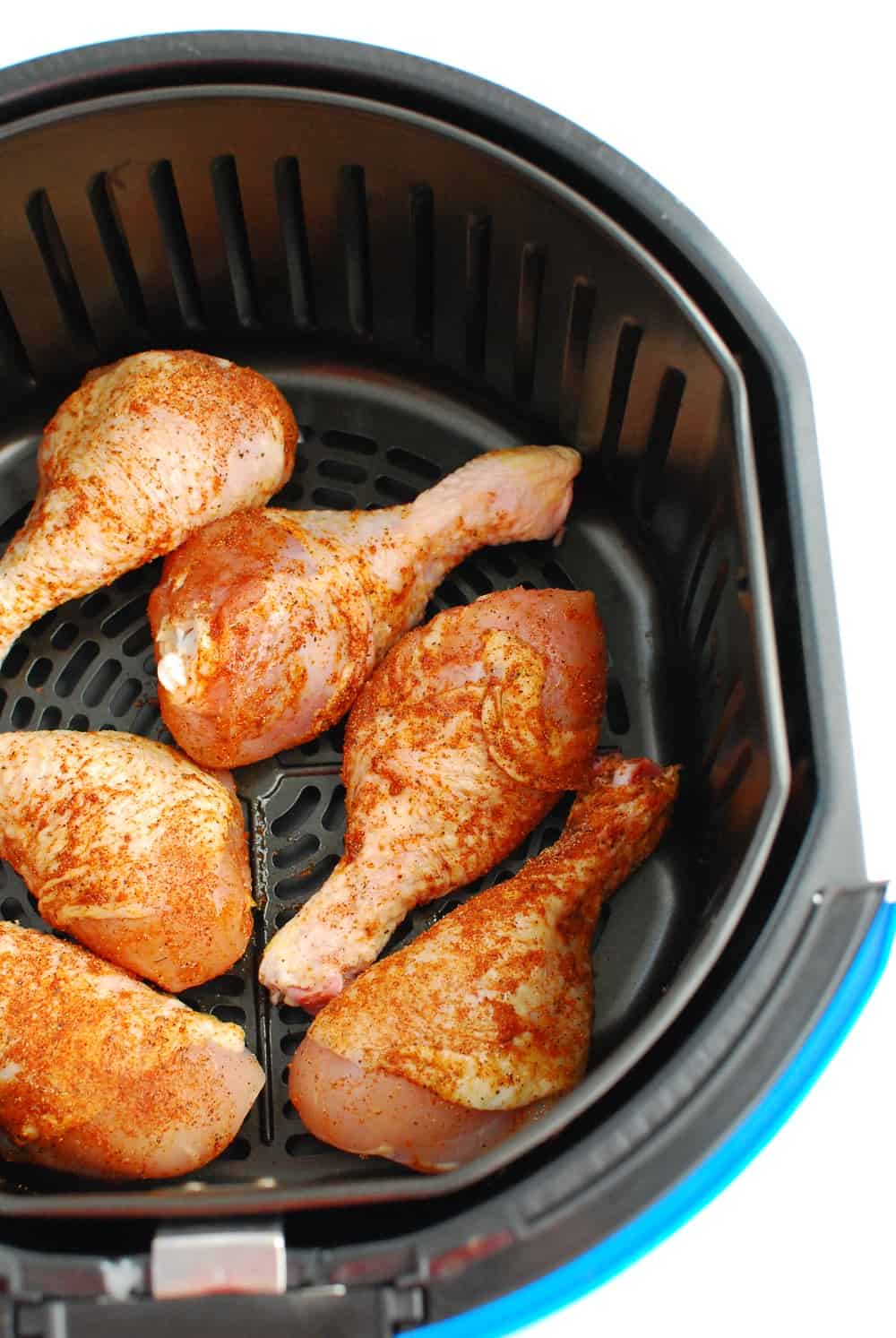 You'll air fry them for about 10 minutes, flip, and then air fry again for another 10-15 minutes.
To check for doneness, use a meat thermometer to ensure the internal temperature of the chicken has reached 165 degrees.
Using a meat thermometer is the most accurate way of checking to ensure chicken (or any meat for that matter) is cooked to the proper temperature to destroy harmful bacteria. For chicken, this is an internal temperature of 165 degrees.
It also ensures that your chicken stays tender and juicy by not over-cooking it out of fear of food safety!
Once your chicken hits the right temp, you're ready to eat!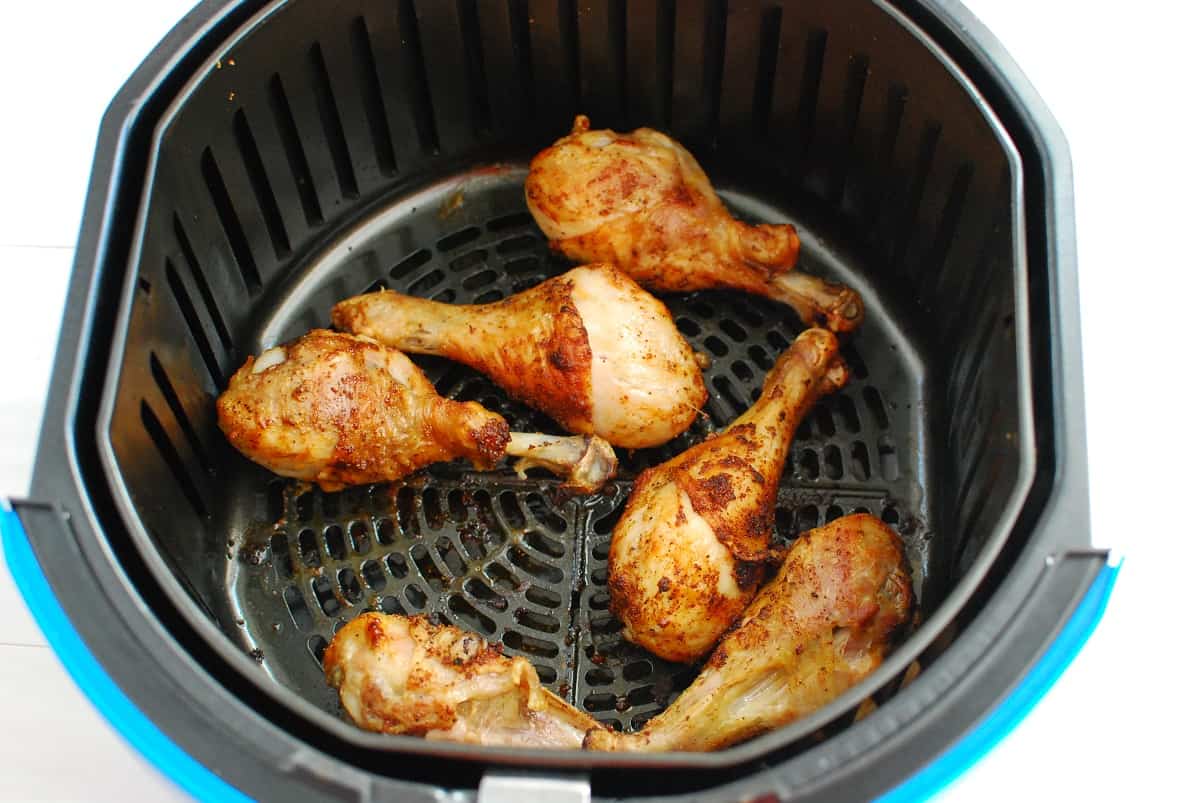 Recipe FAQ
Here are some common questions that may come up as you prepare this recipe:
Do you need to preheat the air fryer? Nope. These can be made as written without preheating the air fryer. (Keep in mind though that air fryer quality varies quite a bit between models. If you notice yours tends to take a bit longer with most recipes you try, either preheat or just add a few extra minutes to the cooking time.)
Can you make this recipe without oil? Yes, but the oil helps the spices better stick to the meat. I recommend using the oil.
How can you tell when chicken drumsticks are cooked? The best way to tell is using the meat thermometer. This is more accurate and reliable than color. The internal temperature should be 165 degrees F.
Are chicken drumsticks healthy? Chicken drumsticks can definitely be part of a healthy diet (even with the skin – gasp!). A large chicken drumstick contains about 22 grams of protein, while smaller drumsticks contain about 13-14 grams of protein. Protein is important for keeping you satisfied after eating, as well as helping support good muscle health.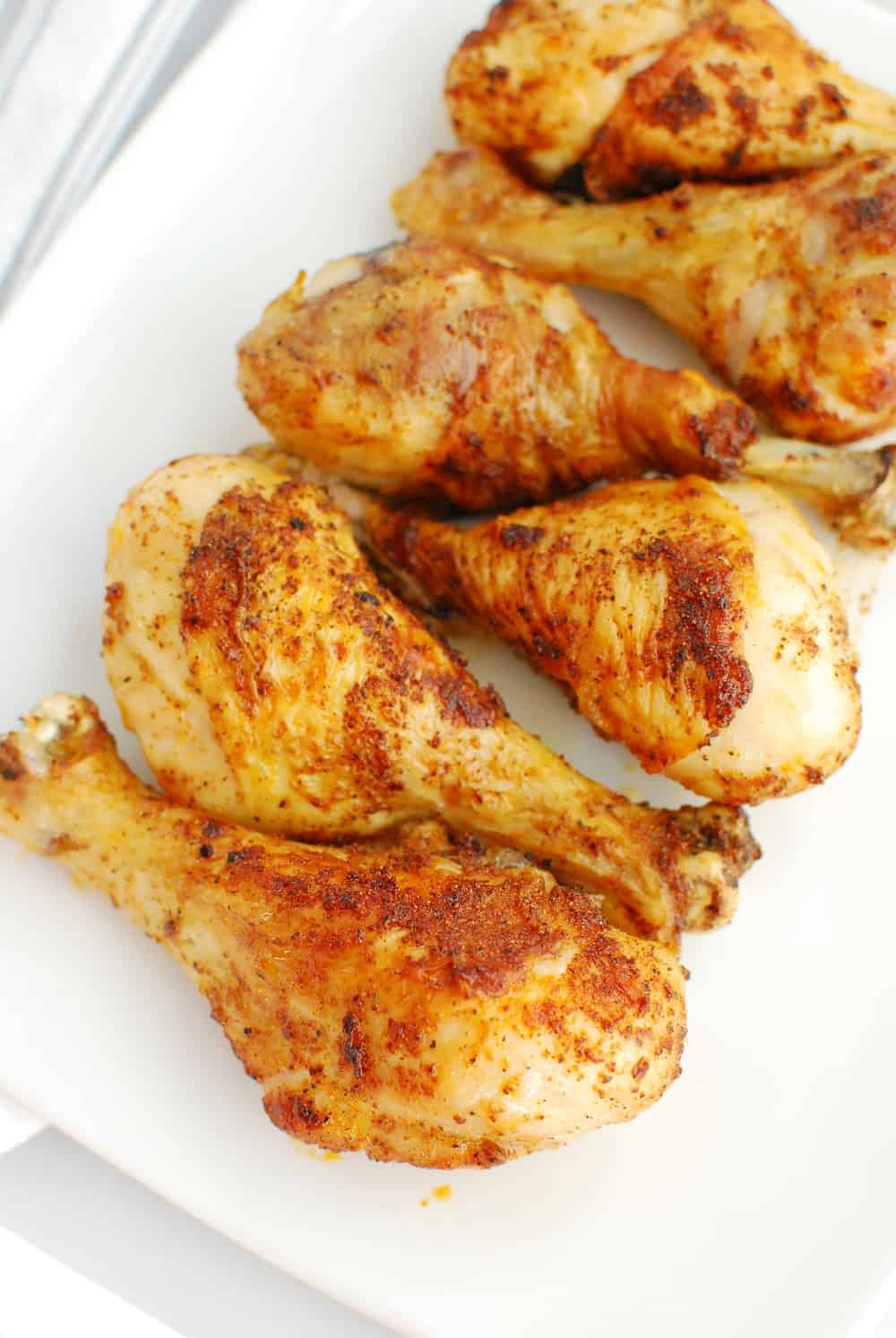 Serving Suggestions
These air fryer chicken drumsticks make a great main dish, but you're going to need some sides to go along with them! Here are a few suggestions:
I hope you enjoy this easy recipe! If you get a chance to try it, I'd love for you to leave a recipe rating or comment below.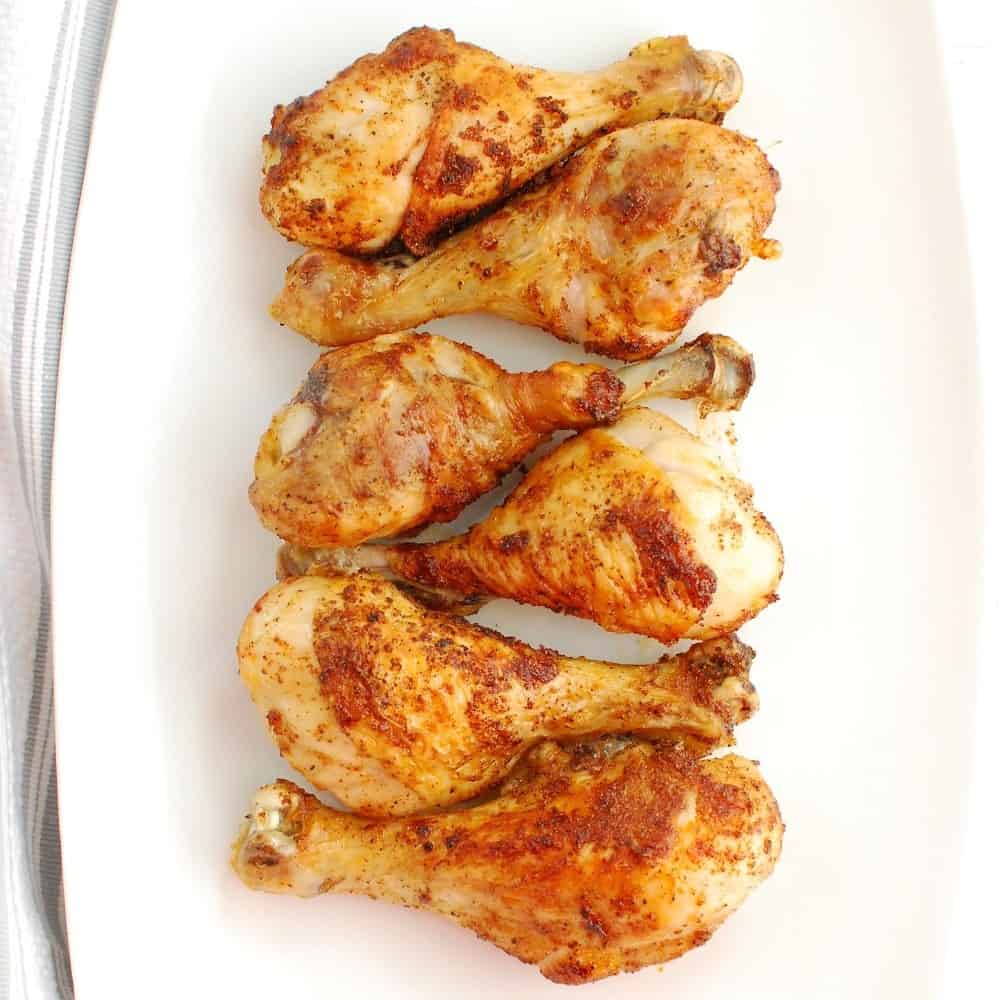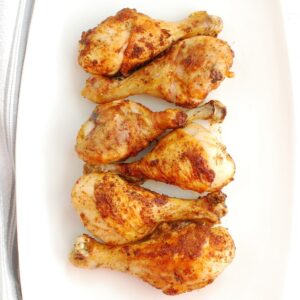 Air Fryer Chicken Drumsticks
With just 25 minutes and a handful of ingredients, you can have a delicious chicken dish on the table for dinner.
Ingredients
½

tsp

salt

½

tsp

paprika

½

tsp

garlic powder

¼

tsp

onion powder

¼

tsp

pepper

6

large chicken drumsticks

1

tbsp

olive oil
Instructions
In a small bowl, mix together the salt, paprika, garlic powder, onion powder, and pepper.

Drizzle the olive oil on the drumsticks, and then toss with or rub on the seasoning mix. Make sure all drumsticks are sufficiently coated in seasoning.

Place the drumsticks in the basket of the air fryer. Air fry at 400 degrees F for 10 minutes. Flip, then air fry again for another 10-15 minutes, until the internal temperature hits 165 degrees F.
Notes
Nutrition analysis (approximate per serving, assumes large drumsticks): 186 calories, 10 g fat, 2.5 g saturated fat, 280 mg sodium, 0.5 g carbohydrate, 0 g fiber, 0 g sugar, 22 g protein, Vitamin D: 2%, Calcium: 1%, Iron: 7%, Potassium: 4%
Nutrition
Share: What are your favorite things to make in the air fryer? If you tried this recipe, what did you think?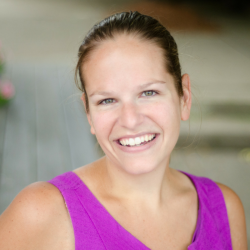 Latest posts by Chrissy Carroll
(see all)