These chocolate coffee protein balls are a delicious healthy treat! You only need a handful of ingredients to make these naturally sweetened energy balls, rich in cocoa and coffee flavor. Whip 'em up and store them in the fridge, then pop a bite whenever you need a little pick-me-up.
How to make energy balls
The basic formula for energy balls is pretty simple. You need some type of dry ingredient, which is most commonly oats, nuts, and/or protein powder. Then you need a sticky ingredient to help hold the energy balls together; usually that's dates, raisins, maple syrup, or honey. And then you can use other add-ins, whether to boost nutrition (like chia, flax, etc.) or to boost flavor (like fruit, cocoa powder, etc.).
Using that concept, you can create pretty much any flavor energy ball that you desire.
In this case, I've pulled together the following ingredients to make these chocolate coffee protein balls:
Rolled oats
Chocolate protein powder
Walnuts
Dates
Cold brew coffee
Chia seeds
Cocoa powder
Pinch of Salt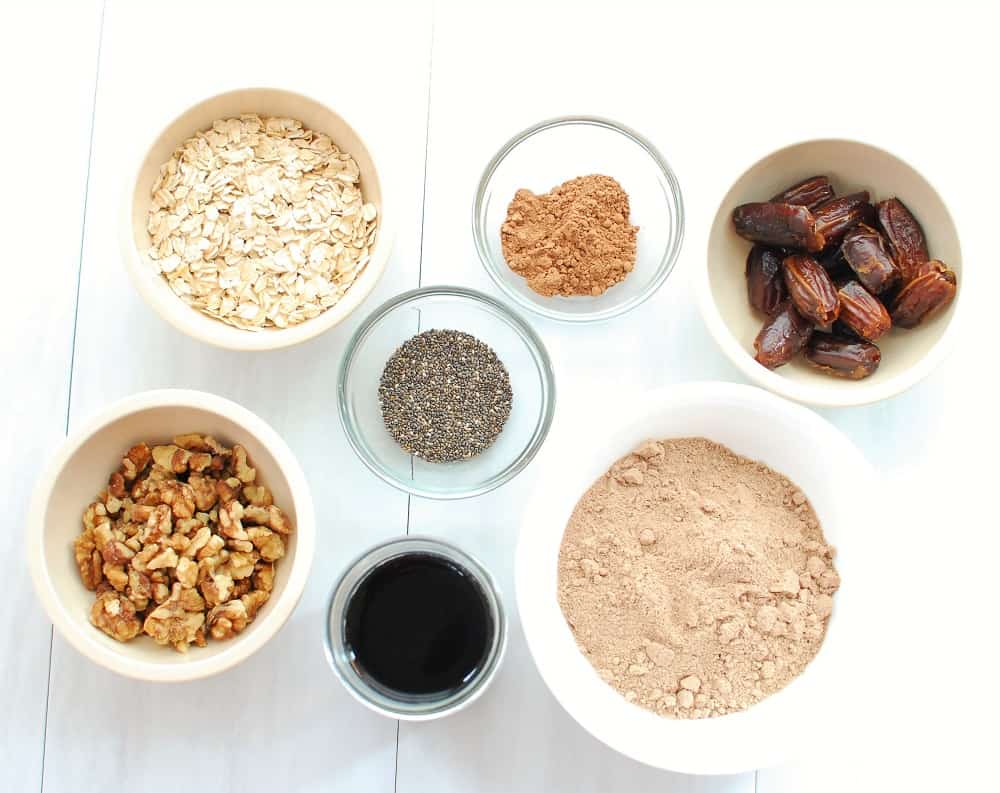 The oats, protein powder, and walnuts make up the dry ingredients. The dates and coffee help everything stick together. And the chia, cocoa powder, and salt are the nutrition and flavor boosters.
Once you've got your ingredients, you just need to toss them in a food processor and process for about 20 seconds or so, until the mixture comes together. Roll 'em into balls and you're all set!
Nutrition benefits
The ingredients in these coffee energy balls are beneficial for your health –here's a few highlights:
Oats – This whole grain is a source of soluble fiber, a type of fiber that's helpful for heart health as it is involved in regulating cholesterol. (1)
Walnuts – This nut is rich in polyphenols and antioxidants, which have health benefits and may play a role in quelling inflammation. Walnuts may also improve gut health, provide a plant source of omega-3 fatty acids, and may play a role in brain health. (2, 3, 4)
Protein powder – While I don't use protein powder a ton, I do like having it on hand for snacks like this and for baking. It's nice to be able to boost the protein content easily, helping give energy balls more sticking power. Protein is a satiating nutrient, so it helps you feel full longer. (5) I also use protein powder in my banana protein muffins!
Dates – These are truly nature's candy, acting as the sweetener in this recipe. While dates are a source of concentrated sugars, though, they also come packed with other nutrients like fiber and antioxidants. (6)
Cold Brew – Coffee has gotten a bad reputation, but there are several studies that suggest beneficial effects of your cup of joe. In fact, a 2017 review concluded that moderate coffee consumption was "more likely to benefit health than harm" with potential benefits for cardiovascular health and cancer. (7) Plus, cold brew is prepared differently (steeped in cool water for a long period of time versus hot steeping quickly) making it less acidic and bitter.
Chia seeds – Chia seeds are a good source of heathy fats and fiber, and I love the extra layer of texture they add to these coffee protein balls.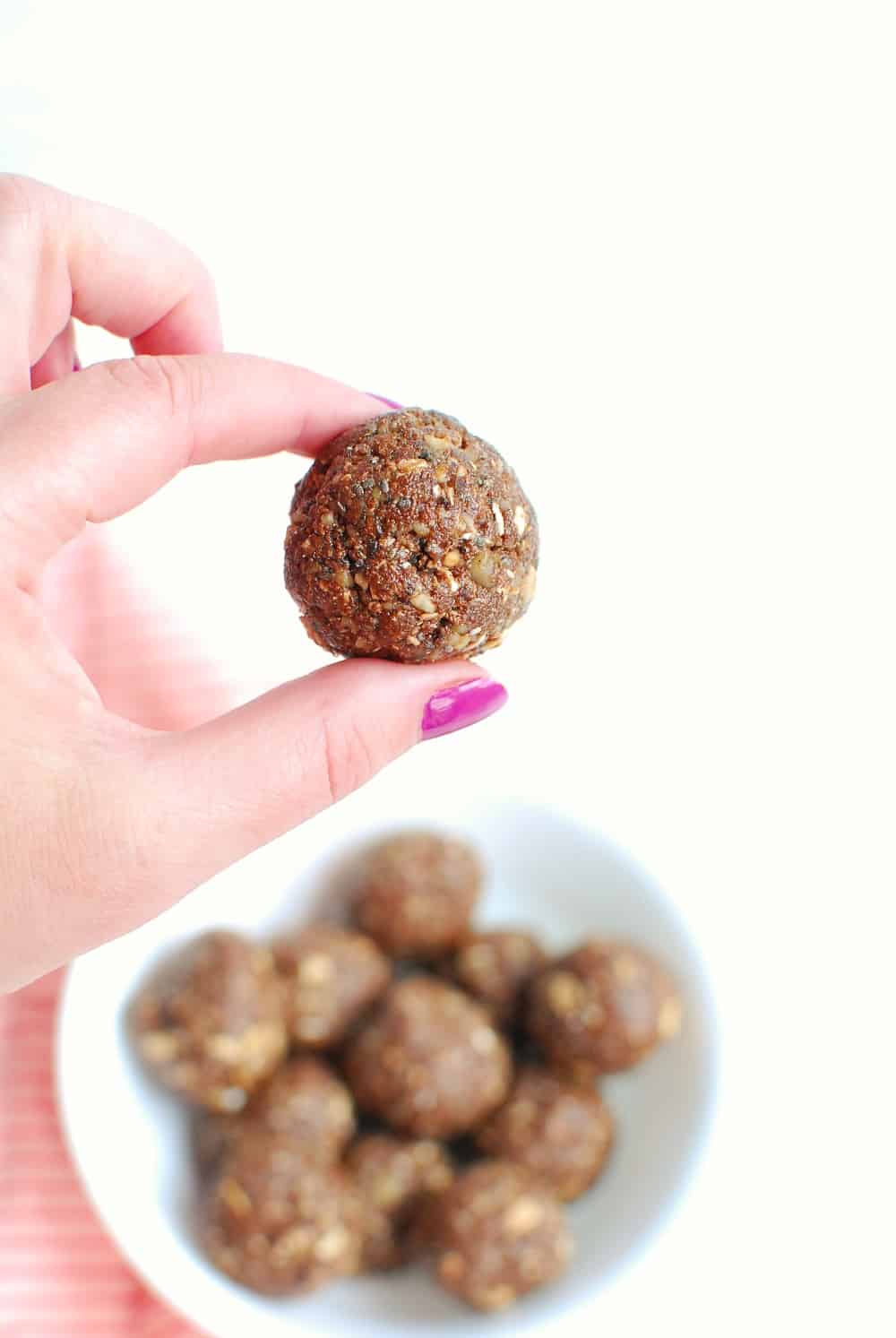 Recipe FAQ & Tips
1. What kind of protein powder should be used? I use a whey protein powder, as I like that it has a more optimal amino acid content compared to other protein powders. That said, you can use any chocolate protein powder you prefer, including any plant-based option.
2. What should the consistency of the mixture be like in the food processor? It shouldn't be too dry, but shouldn't be too wet either – the ideal sweet spot is where it's just a bit tacky so that you can roll them into balls that will hold form. If they are too wet or sticky when you try to roll them, just add another few spoonfuls of oats and then process again. If they are too dry, add another tablespoon of cold brew.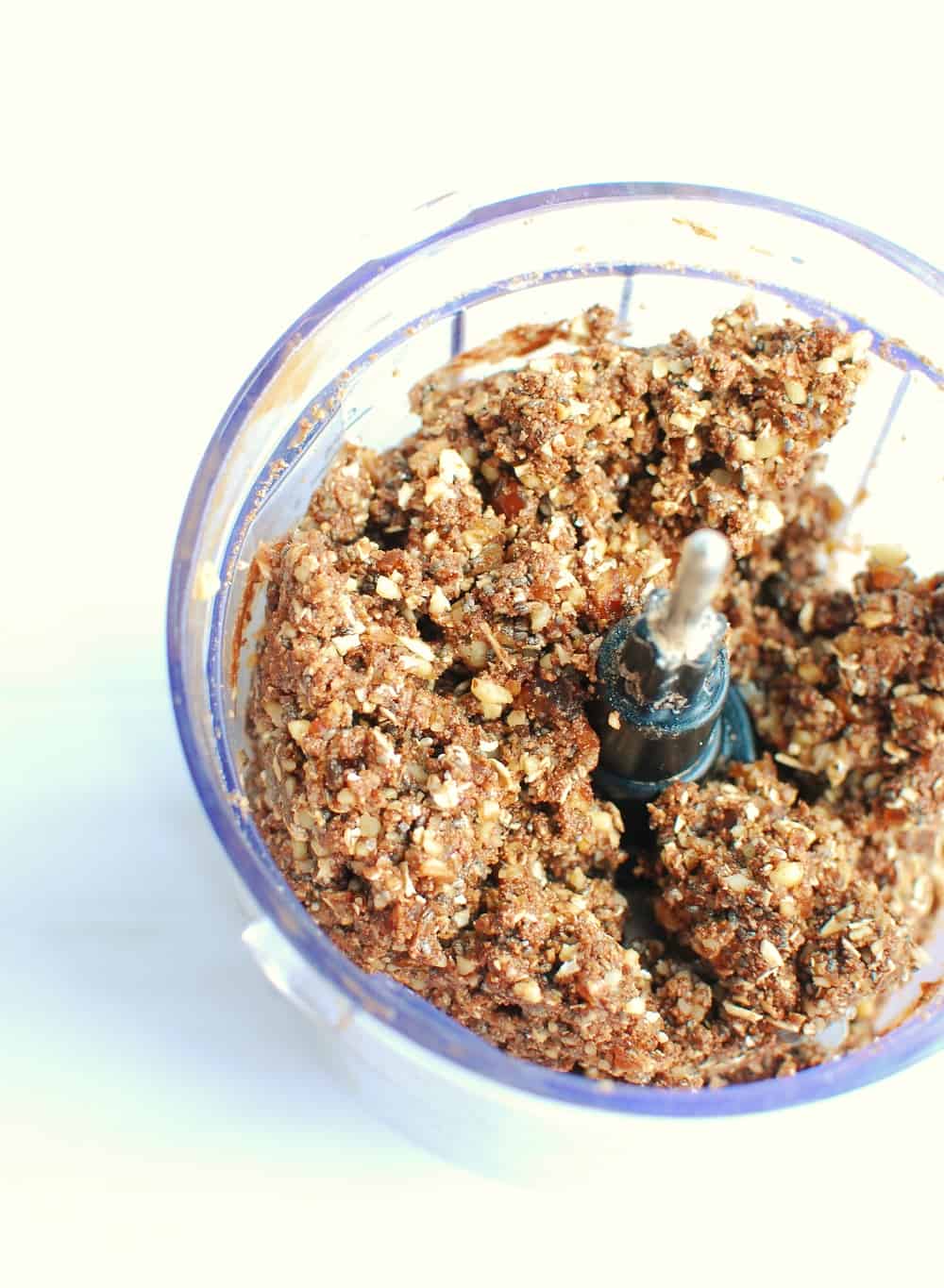 3. How long do protein balls last? Place them in a bowl covered with plastic wrap, or in a food storage container, and keep them in the refrigerator for up to 4 days.
4. Can you make protein balls with steel cut oats? Unfortunately, no. Steel cut oats are too hard to use in a protein ball recipe. Save those for your morning breakfast!
Other Energy Ball Recipes
If you want more energy balls to mix into your routine, be sure to try one of these other great options: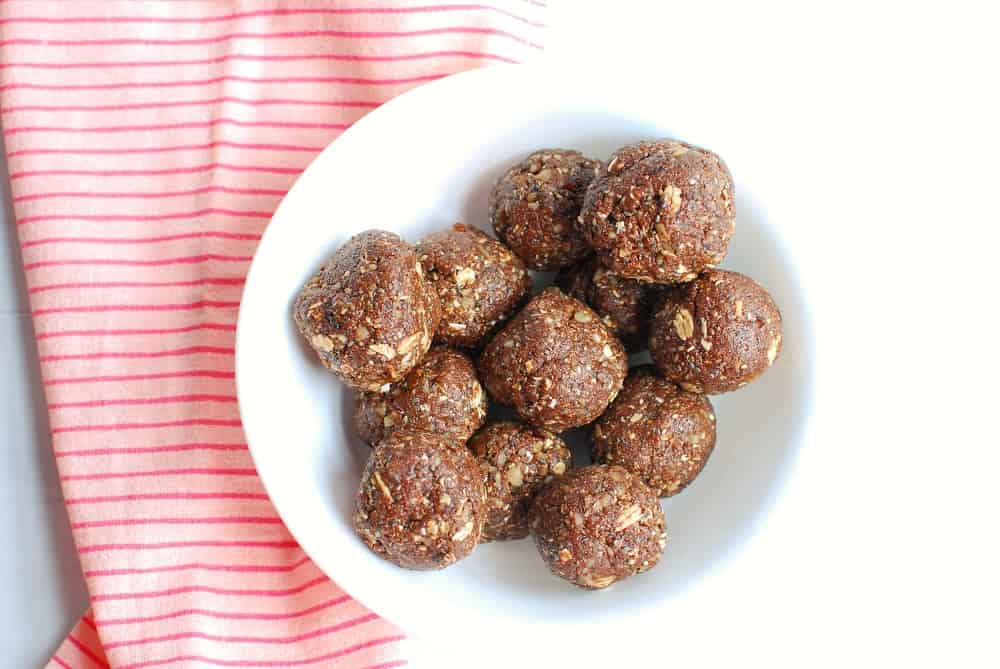 I hope you enjoy these chocolate coffee protein balls! If you get a chance to try 'em, feel free to leave a recipe rating or comment below.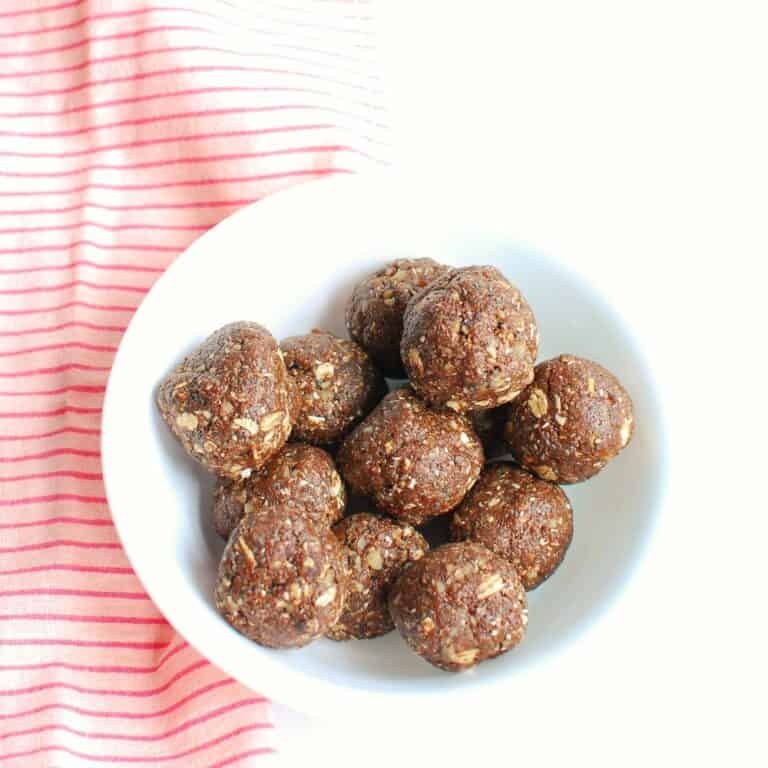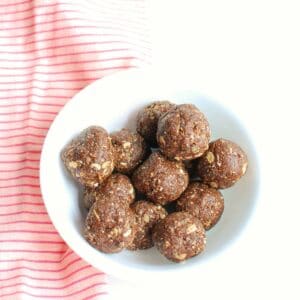 Chocolate Coffee Protein Balls
These chocolate coffee protein balls are a delicious healthy snack you can prep ahead of time!
Ingredients
1/2

cup

rolled oats

1/2

cup

dates

1/2

cup

walnuts

1/4

cup

black cold brew coffee

2

scoops

chocolate protein powder

1

tbsp

chia seeds

1

tbsp

cocoa powder

Pinch

salt
Instructions
Combine all the ingredients in a food processor. Process for about 20 seconds, or until the mixture is well combined and starts to clump together. Roll into 12 balls and store in the fridge for up to 4 days.
Notes
Nutrition facts (approximate per ball):  81 calories, 3.5 g fat, 0.5 g saturated fat, 35 mg sodium, 7 g carbohydrate, 1.5 g fiber, 2.5 g sugar, 5.5 g protein, Vitamin A: 0%, Vitamin C: 2%, Calcium: 5%, Iron: 4%
Nutrition
Share: What's your favorite kind of energy ball?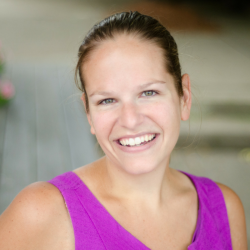 Latest posts by Chrissy Carroll
(see all)