You may know by now that, despite being a dietitian, I love desserts. Like, a lot. I try to keep it under control, and am always on the lookout for slightly healthier ways of revamping sweet treats. I was excited when I came across a version of these peanut butter oatmeal cookie dough balls on Bake Your Day.
I like the recipe for a few reasons: it uses natural ingredients; the recipe calls for whole wheat flour and oatmeal, which add a little fiber to the mix; and it includes natural peanut butter, which is rich in healthy fats and packs a little bit of protein.
Now, let me be up front with you. This isn't going to taste exactly like your homemade cookie dough, because let's be honest – only real cookie dough tastes that good. This recipe has a much stronger peanut butter flavor and a more mild sweetness. But it does have a somewhat similar texture to cookie dough and is pretty yummy with the add-ins I used (I will admit I don't think I would have liked them nearly as much without those add-ins!).
Recipe is below – give it a try and let me know what you think!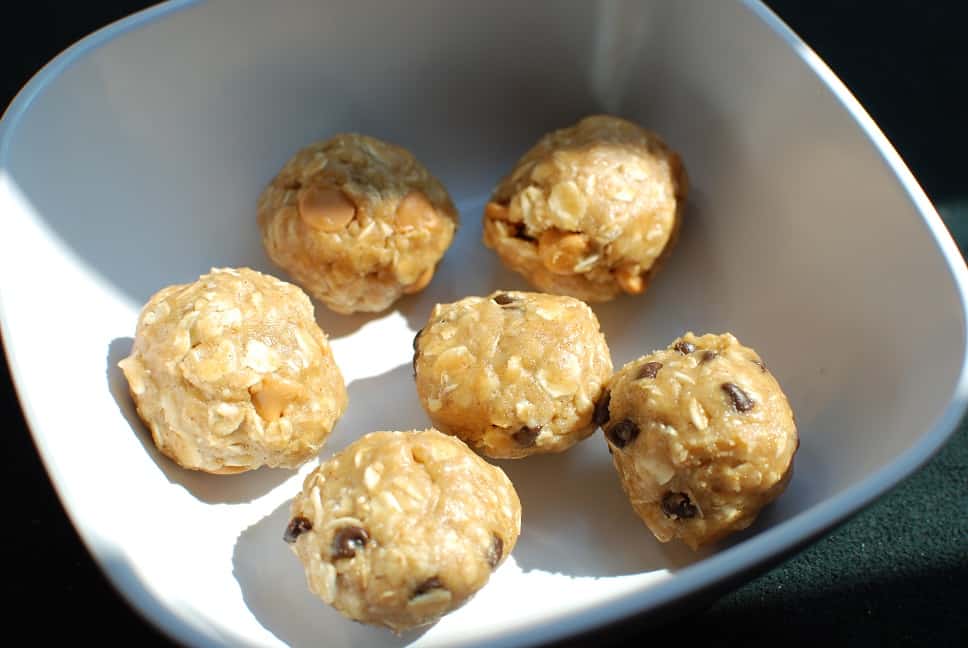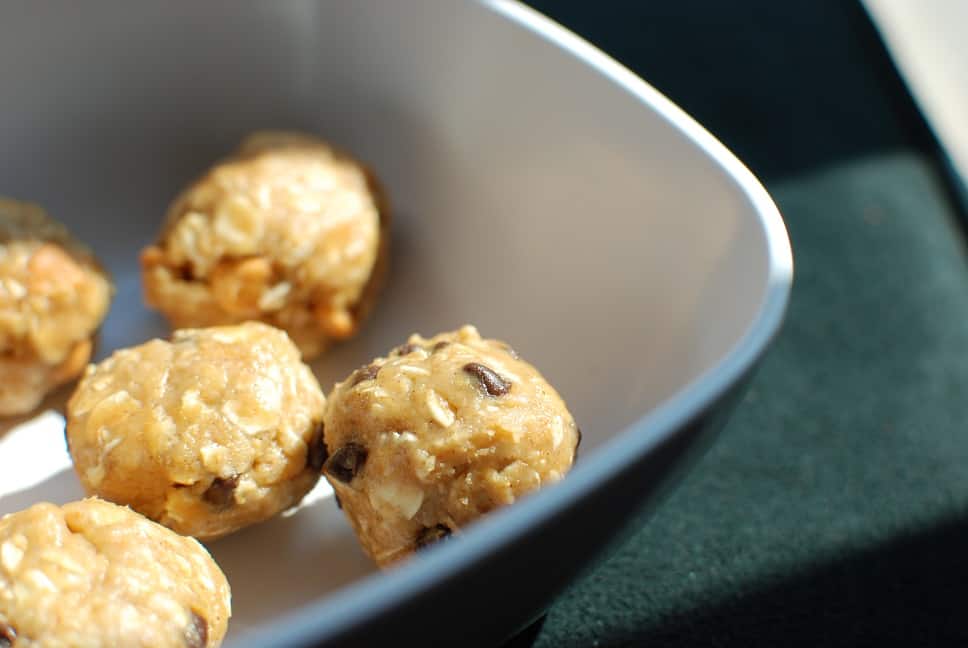 Peanut Butter Oatmeal No-Bake Cookie Dough Balls
Makes 16 balls
This recipe has been slightly modified from the original on Bake Your Day.
Ingredients:
½ cup natural peanut butter (I used Teddie's brand, but you can use any variety you like. The only ingredients in a natural peanut butter should be peanuts and salt!)
1/3 cup maple syrup
2 tbsp honey
¼ cup unsweetened applesauce
2 tsp vanilla
1 tsp cinnamon
¼ tsp salt
½ cup whole wheat pastry flour
1 ¼ cups rolled oats
Optional: ¼ cup "add-ins"
Add-ins:
You can add in any sweet treats you'd like to mix up the flavor – just keep an eye on the portion size, of course. I made the batch above and divided it in half – I added 1/8 cup chocolate chips to half the batch, and 1/8 cup butterscotch chips to the other half the batch. I like the butterscotch ones a lot! You could also try other sweet-tooth add-ins, like white chocolate chips, shredded coconut, toffee chips…I'm sure you can come up with other ideas!
Directions:
It's pretty easy – just mix together the wet ingredients, then the dry ingredients, and roll into balls! Simple as that. Store in the fridge. For more specific directions, visit the original recipe at Bake Your Day.
Also, just an FYI – I thought these tasted best after sitting in the fridge for a bit, rather than straight out of the bowl!
Nutrition analysis (approximate per ball, assuming butterscotch or chocolate chip add-in):
123 calories, 5 g fat, 17 g carbohydrate, 2 g fiber, 8 g sugar, 3 g protein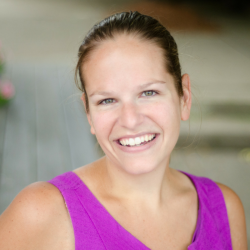 Chrissy Carroll is a Registered Dietitian and USAT Level I Triathlon Coach. She specializes in sharing nutrition and fitness tips, as well as recipes, for runners, triathletes, and active women.Chrissy holds a Bachelor's Degree in Nutrition, a Masters Degree in Public Health, and is also an ACSM Certified Personal Trainer.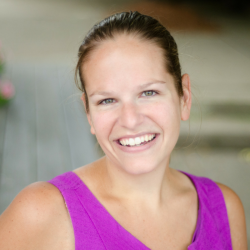 Latest posts by Chrissy Carroll (see all)