As the weather gets colder and the holidays get closer, these salmon stuffed mushrooms are a top choice on my list of go-to recipes. Not only are they a healthier comfort food for chilly days, but they're also perfect for serving up as an appetizer at holiday get-togethers (in whatever way those gatherings may look this year!).
Disclosure: This post is sponsored by Blue Harbor Fish Co®. As always, all opinions are my own.
How to Make Stuffed Mushrooms
If you've never made stuffed mushrooms before, you're in for a treat. Not only are they delicious, but they're actually very simple to whip up. You can find the complete step-by-step instructions in the recipe card, but here's a quick overview with some helpful photos.
You'll start by getting your mushrooms ready to stuff. In this case, I just used regular white mushrooms. But you can also use the larger white stuffer mushrooms, or you can use baby bella mushrooms. You can even use the big portabellas if you want to make this more of a meal-sized serving rather than finger food.
Rinse them off and dry them, and then remove the stems. Pro tip – don't toss those stems! Save them to use in another recipe. Mushroom stems are great in risotto, stir fry, or soup.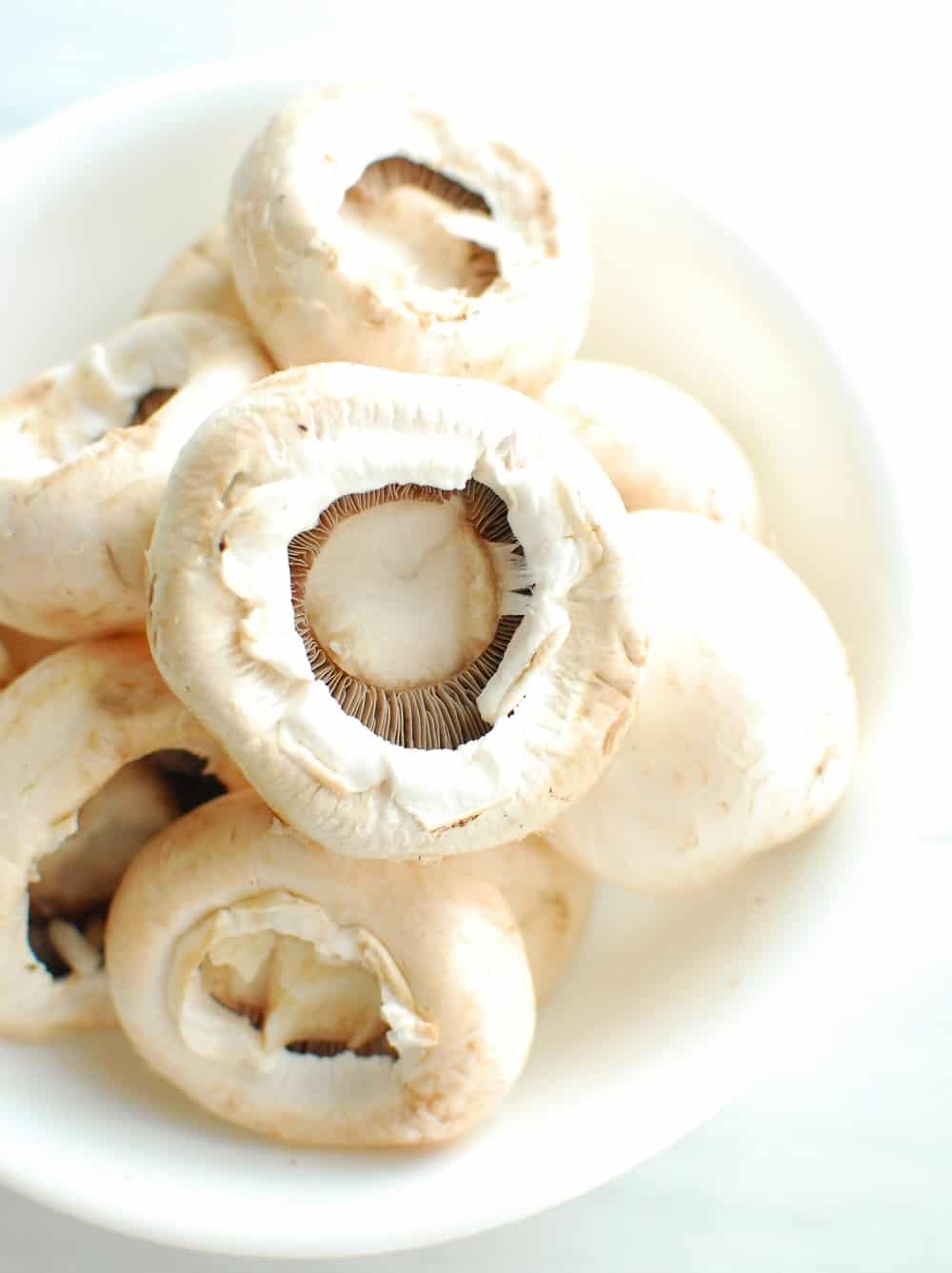 At this point, you can decide whether to remove the gills or not. For white mushrooms, I don't bother – they aren't noticeable at all in my opinion. But if you happen to be using the large portabella mushrooms instead, I'd recommend removing the gills as they have an earthy flavor that's sometimes a bit bitter in larger mushrooms.
Next, you'll make your filling. Here's what you'll need (don't worry, it looks like a lot of ingredients but it's mostly kitchen staples):
Blue Harbor Fish Co.® Wild Pink Salmon, drained
Neufchatel cream cheese
Plain Greek yogurt
Lemon juice
Parmesan cheese
Cheddar cheese
Green onions
Panko breadcrumbs
Garlic powder
Salt
Pepper
Just mix all this together and your filling is ready.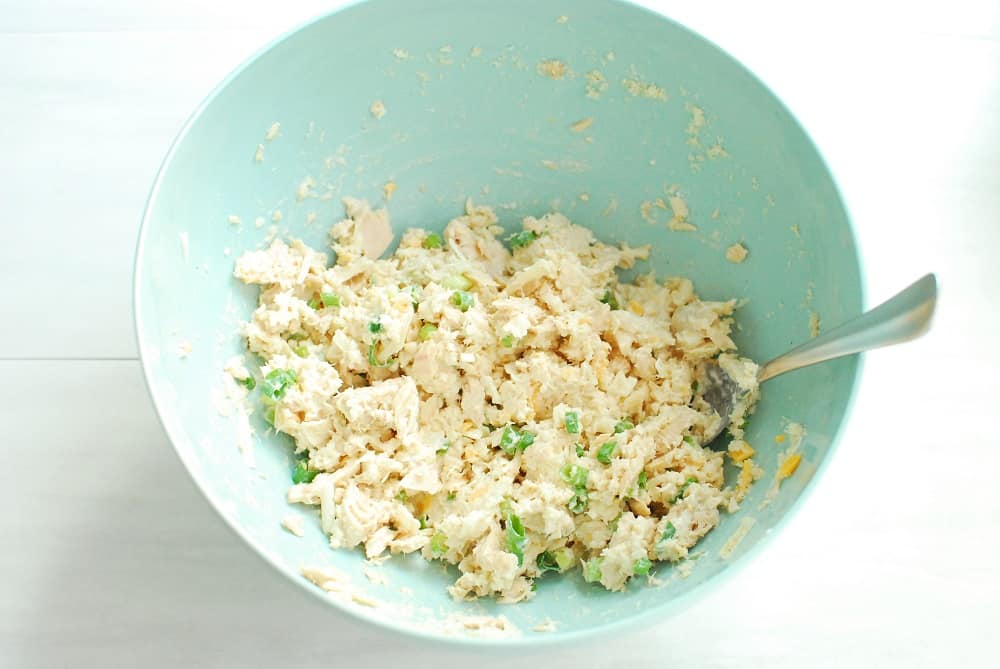 Now toss those mushrooms with a little olive oil to coat the outside, load 'em up with the salmon mixture, and pop them in the oven.
When they're done, you'll have a tender stuffed mushroom filled with a warm, creamy, protein-packed salmon filling!
Why Blue Harbor®?
You'll definitely want to grab Blue Harbor Fish Co.® Wild Pink Salmon, rather than any 'ol brand. I love their products since they're Marine Stewardship Council Certified, which means they support sustainability. For example, they try to limit their impact on the ecosystem and they source seafood from areas with healthy fish populations.
And perhaps even more importantly (as someone that loves to cook and eat, haha) – the fish is top notch as far as quality goes! When you pop open the can of salmon, you'll notice the big chunks of fish. And as soon as you taste it, you'll discover the awesome flavor.
You can find their canned seafood at most grocery stores, and can also order it online. Feel free to check their store locator if you're not sure where to grab some.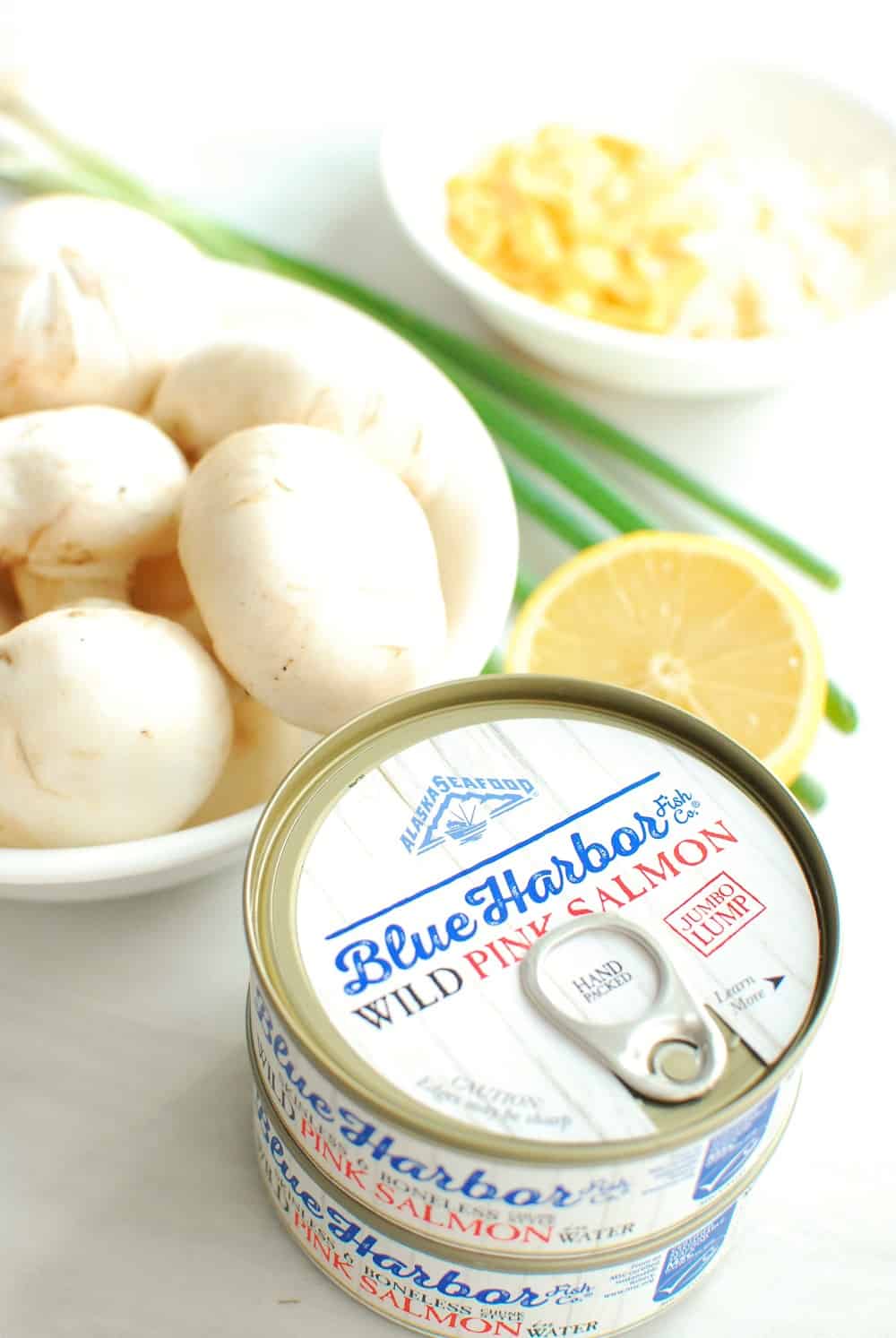 Nutrition Benefits
When it comes to holiday appetizers, most dishes are delicious but don't offer much as far as nutrition goes. Not with these though! These salmon stuffed mushrooms have quite a few benefits:
Provides protein: Each stuffed mushroom provides 5.5 grams of protein, involved in satiety. In other words, these will help you feel full and satisfied, making it less likely that you'll overdo it at the rest of the appetizer table. 😉
Offers Omega-3's: Omega-3 fatty acids are a shining star in the nutrition world, offering potential benefits to the cardiovascular system, brain health, and possibly even exercise performance. Salmon is one of the best sources of Vitamin D in our diet, and canned salmon is a great cost-effective choice.
Calorie controlled: If you follow a diet where you pay attention to calories, you'll be glad to know each stuffed mushroom is just 67 calories. You can easily fit a few into your day as an appetizer (or enjoy a bunch for a meal).
Delivers Vitamin D: Each stuffed mushroom provides 7% of your daily Vitamin D needs, which is involved in bone and immune health. If you have three – a reasonable appetizer portion – you'll have met more than 20% of your daily needs. (Plus, this assumes you used regular white mushrooms. If you can find high Vitamin D mushrooms, which are grown under a special light, you'll get even more Vitamin D!)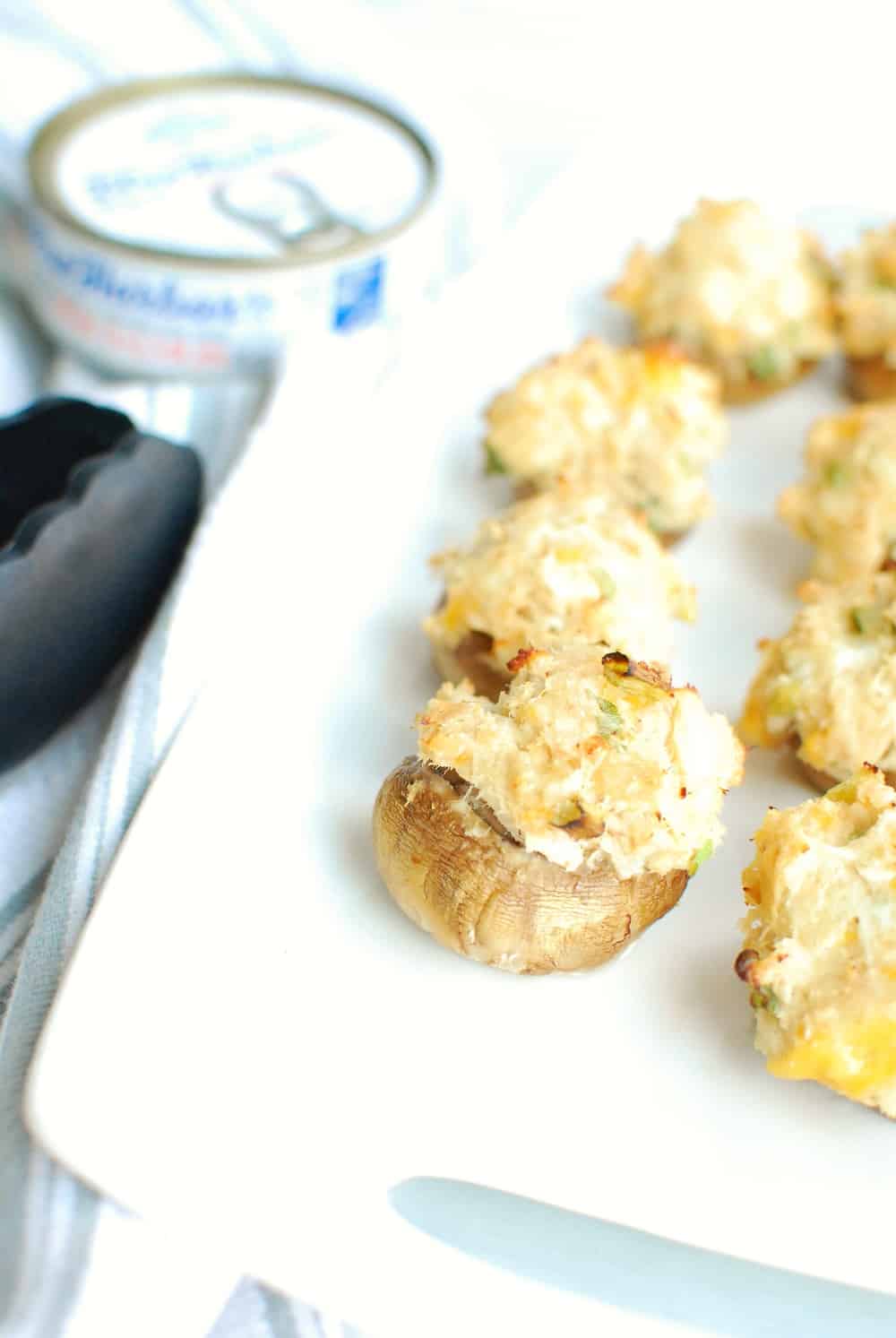 Recipe FAQ
Here are some common questions that may come up as you prepare this recipe:
What is Neufchatel? This is just a lower-fat cream cheese. While it seems like an exotic product, almost every grocery store carries it, generally right next to the regular cream cheese. It's a great option for stuffed mushrooms or dips because it gives it the creaminess you want without being overly heavy.
Can you use other mushrooms? Sure, feel free to use baby bella mushrooms instead of white mushrooms, or you can use large portabella mushrooms for a meal-sized dish.
Can you make this recipe gluten free? Yes, just use gluten free breadcrumbs or crushed up gluten free crackers in place of the regular breadcrumbs.
How should you store these? If you have leftovers, you can store them in a container in the refrigerator and reheat them in the microwave. They'll maintain their quality for about 3 days.
Do you have other canned salmon recipes? I sure do! I highly recommend trying my canned salmon dip (also a great holiday appetizer) or my air fryer salmon patties, both made with Blue Harbor Fish Co.® salmon! You can also find lots of delicious canned salmon recipes by following Blue Harbor Fish Co.® on Facebook and Instagram.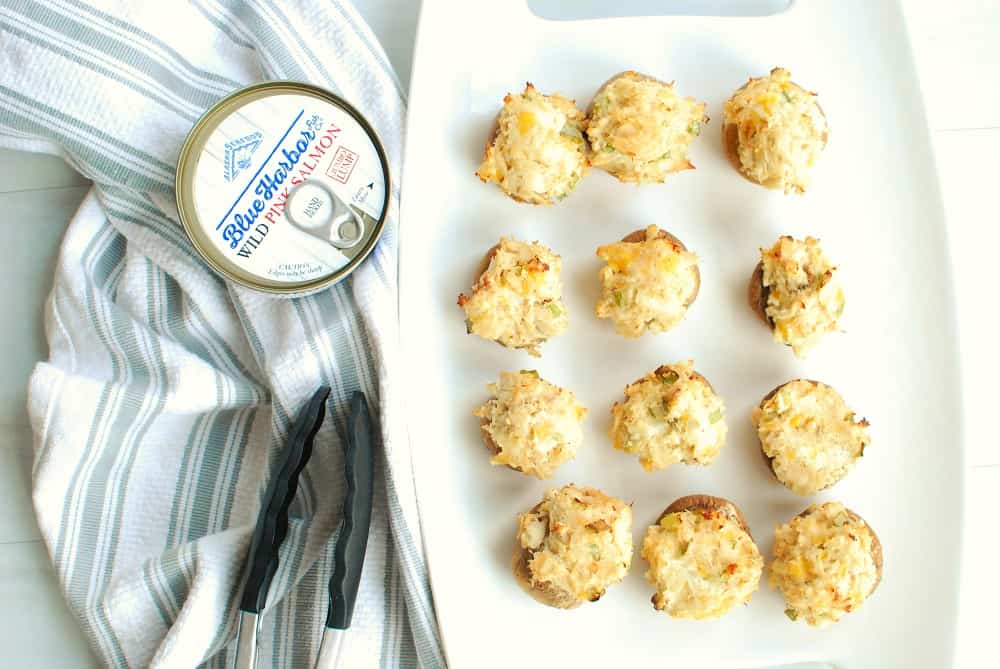 I hope you enjoy these salmon stuffed mushrooms! My family really enjoys them; even my five-year-old who is going through a picky stage gobbled 'em right up. If you get a chance to try the recipe, don't hesitate to leave a recipe rating or comment below.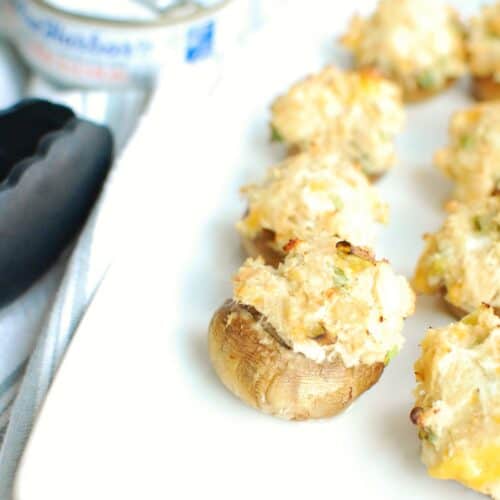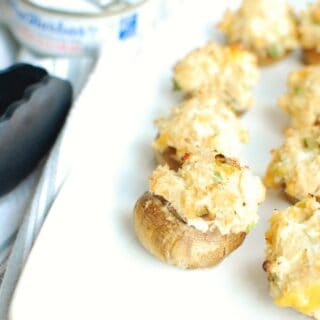 Salmon Stuffed Mushrooms
These salmon stuffed mushrooms are a delicious and nutritious appetizer!
Ingredients
15

large white mushrooms

(2)

5-ounce

cans Blue Harbor Fish Co.® Wild Pink Salmon, drained

3

ounces

Neufchatel cream cheese, softened

2

tbsp

plain nonfat Greek yogurt

1/2

lemon, juiced

1/3

cup

fresh shredded parmesan cheese

1/4

cup

shredded cheddar cheese

1/3

cup

thinly sliced green onions

(loosely filled)

1/3

cup

plain panko breadcrumbs

1/4

tsp

garlic powder

1/8

tsp

salt

1/8

tsp

pepper

1

tbsp

olive oil
Instructions
Preheat the oven to 400 degrees F.

Remove the stems from the mushrooms and set them aside in a medium bowl.

In a large mixing bowl, prepare the filling by mixing together the drained salmon, Neufchatel cream cheese, Greek yogurt, lemon juice, parmesan cheese, cheddar cheese, green onions, breadcrumbs, garlic powder, salt, and pepper.

Take the destemmed mushrooms and toss them with olive oil to lightly coat. Fill each mushroom with the salmon filling mixture, then place on the baking sheet.

Bake at 400 degrees F for 15 to 20 minutes, or until mushrooms are cooked through and tender, and filling is hot. Let cool for a few minutes, then enjoy!
Notes
Notes:
The total number of mushrooms you need will depend on their size. If you're using the extra-large stuffer mushrooms, you may only need about 12. If you're using medium white mushrooms, you may need about 20.
Nutrition analysis (approximate per stuffed mushroom):  67 calories, 3.5 g fat, 1.5 g saturated fat, 140 mg sodium, 3 g carbohydrate, 0.5 g fiber, 1 g sugar, 5.5 g protein, Calcium: 5%, Iron: 3%, Vitamin D: 7%, Potassium: 3%
Nutrition
Share: What is your favorite holiday appetizer with seafood?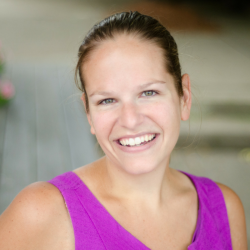 Latest posts by Chrissy Carroll
(see all)