Curious why cottage cheese before bed might be a good option for runners, triathletes, and other active folks? The protein content (specifically casein) in cottage cheese may be particularly beneficial for athletes before snuggling into a good night's sleep. Learn more below!
Note: This post was first written in 2018 and has been updated in 2023.
Disclosure:  This post was sponsored by DairyPure Mix-ins.  As always, all opinions are my own.
Should you snack at night?
People often talk about a rule of not eating after an arbitrary time at night (you know, you might hear someone say "you shouldn't eat after 6pm").
While there may be some value to that for weight management as far as extending the fasting window between dinner and breakfast, it's not always feasible or beneficial for all people.
And for active folks in particular, a bed time snack can be useful to stave off hunger and help with muscle recovery. In fact, intermittent fasting can sometimes be detrimental to runners and other athletes.
I think the problem about eating at night is less related to timing, and far more related to the quality of food choices. Most night time snacks tend to be nutritionally poor – things like cookies, ice cream, chips, or other snacks without much value.
But there's a snack out there that's actually a great choice for athletes to have at night – and that's cottage cheese.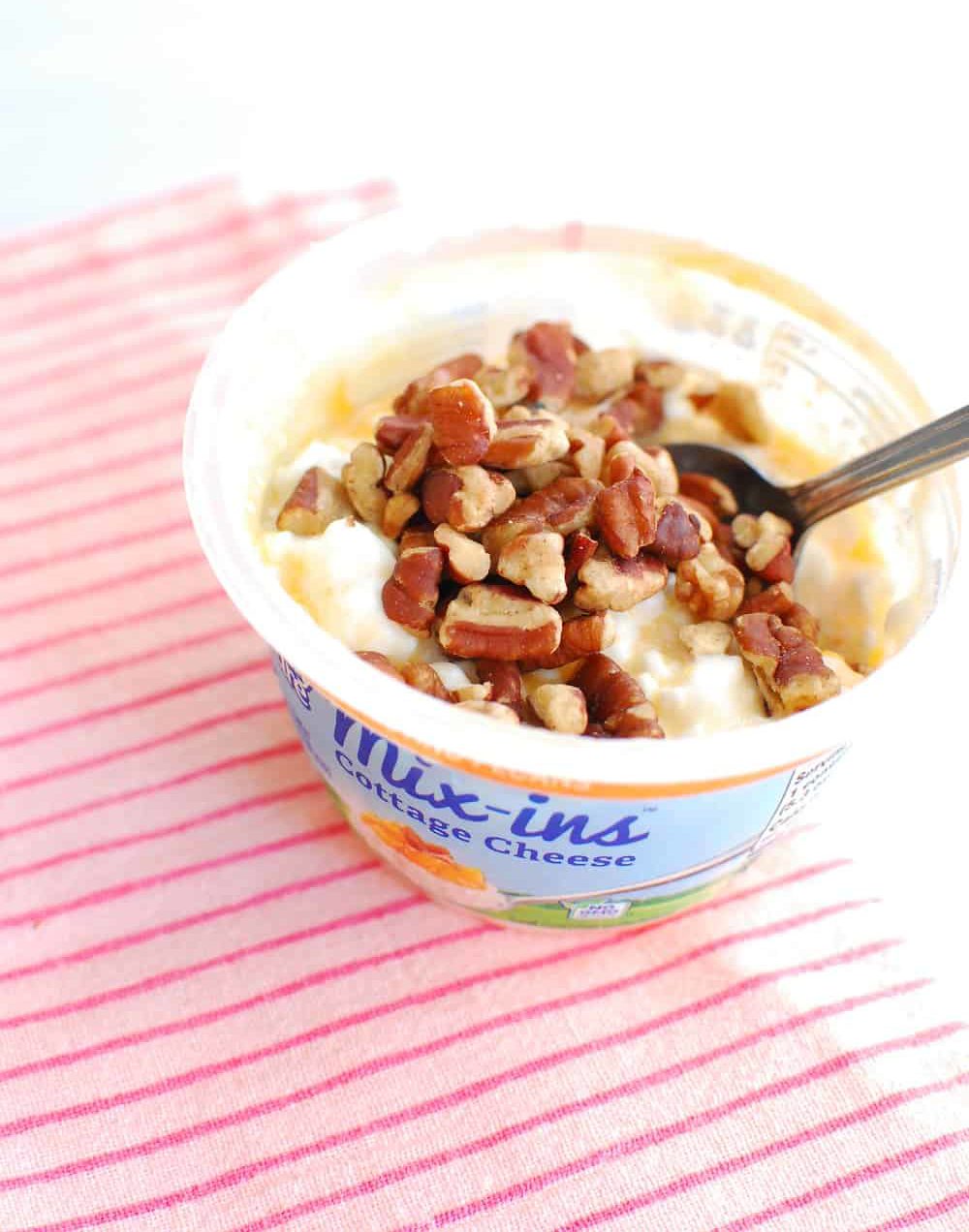 What exactly is cottage cheese?
For the longest time growing up, I admittedly had no idea what cottage cheese actually was. I mean, I knew it came from dairy, but other than that, I was at a loss. If your family never really ate cottage cheese, you might be thinking the same thing! (No? Just me? Don't leave me hanging here! 😉 )
So here you go: cottage cheese is a dairy product made of fresh cheese curds.
When an acid is added to milk, it causes the casein proteins to form into solid lumps (the curds). For cottage cheese, the rest of the liquid is drained off, and you end up with a soft cheese product that's great for snacking or breakfast.
Now, because there's no aging process or anything involved for cottage cheese, it has a very mild taste.  Some people love that, some are not a fan.  If you fall into the later category (raises hand) – I recommend trying some of the products out there like DairyPure Mix-ins.  These are on-the-go cups featuring protein-packed cottage cheese along with real fruit and nuts to mix right in.  It adds more much more flavor and texture!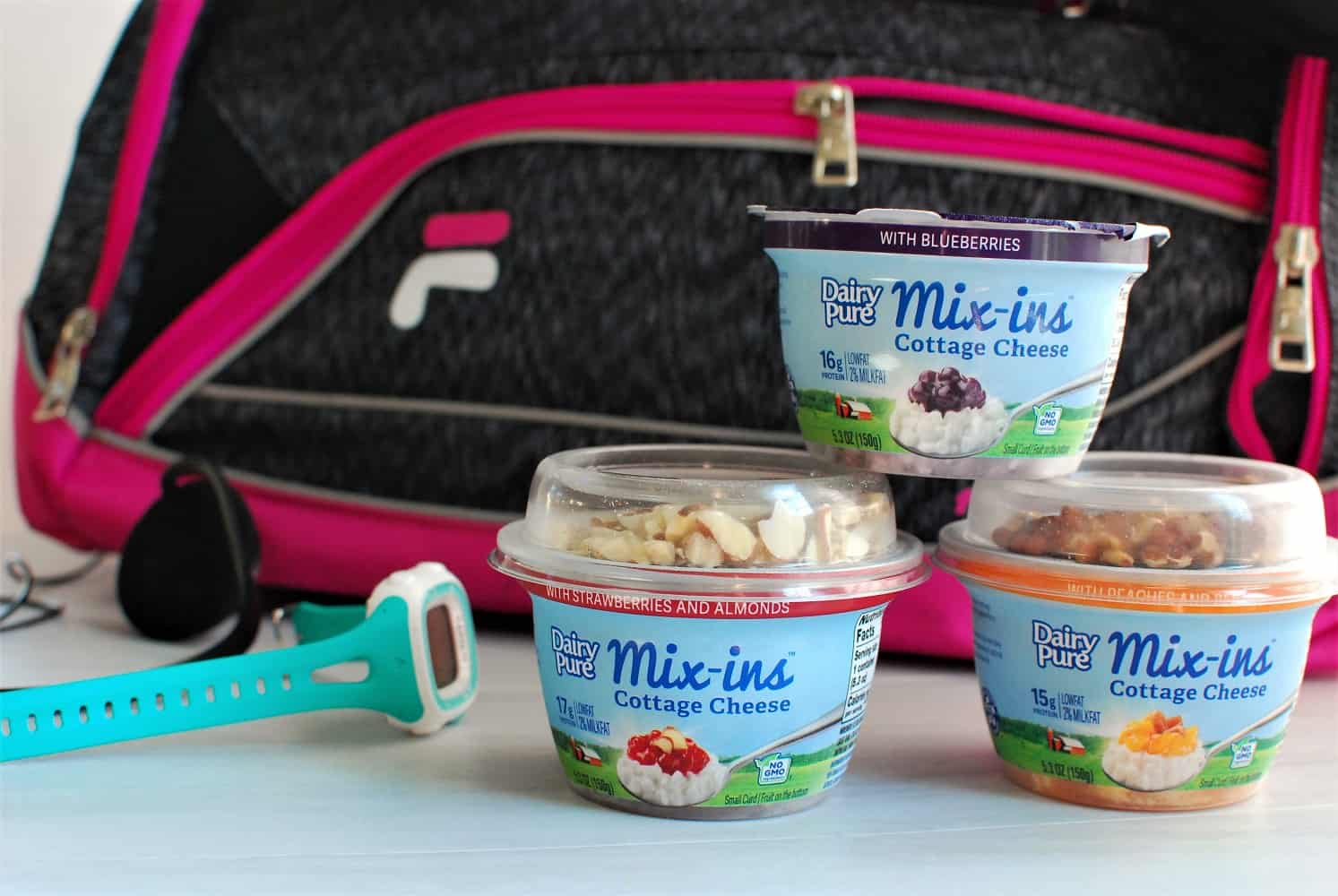 Why eat cottage cheese before bed?
First off, from a simple healthy snacking angle, cottage cheese has a huge leg up compared to many snack choices:
Rich in protein
Good source of leucine, an amino acid particularly important for muscle repair and recovery
Filling
Tastes great
Good source of calcium for bone health
But there's also another reason – and that has to do with that specific type of protein in cottage cheese called casein.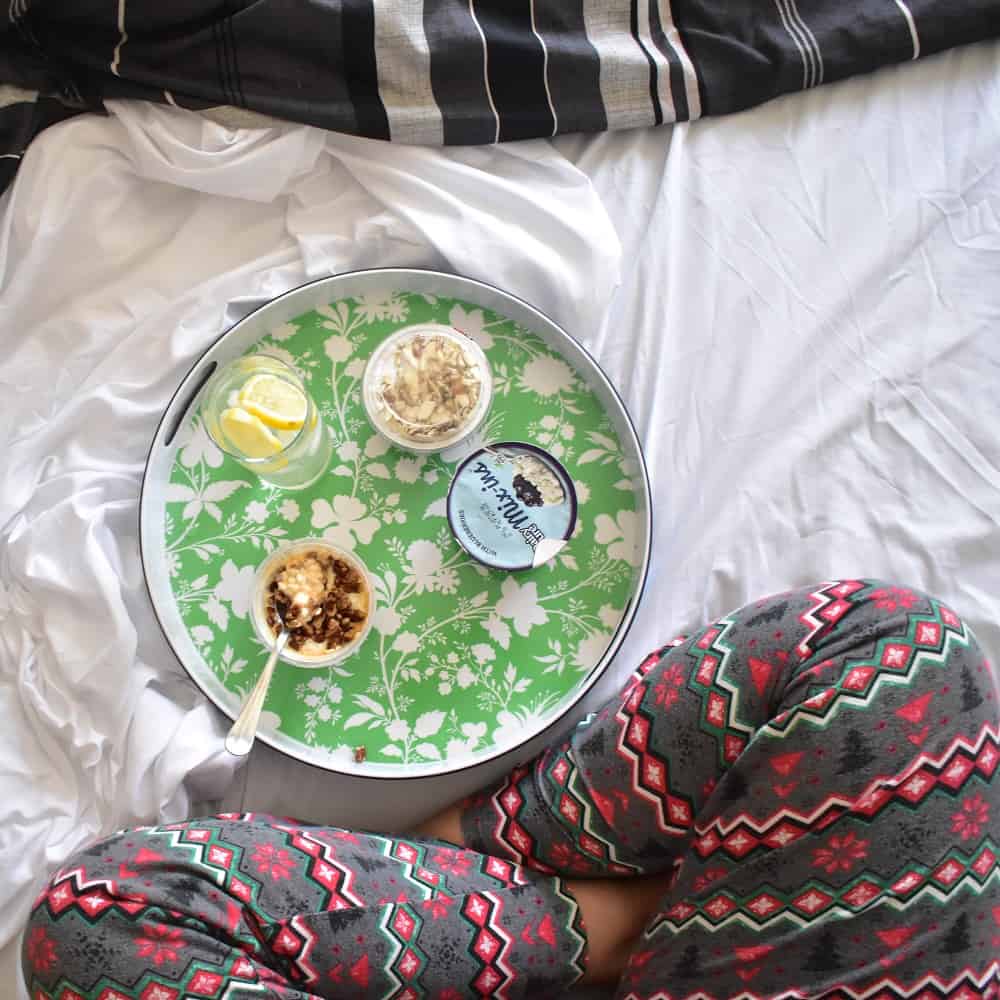 This seems to be the protein that no one really talks about – everyone is always chatting about whey protein. While whey protein is awesome and amazing for rapid absorption in the post-workout time frame, casein protein has a role for athletes too.
Casein protein is digested and absorbed more slowly compared to whey protein. So while foods rich in whey protein can be great immediately after a workout, foods rich in casein protein give you a slower, longer lasting stream of protein.
In fact, the International society of sports nutrition position stand on nutrient timing concluded that consuming casein protein before sleep "can acutely increase muscle protein synthesis and metabolic rate throughout the night without influencing lipolysis."
The translation is that eating this type of protein at night can help your muscles grow and get stronger (along with a regular exercise routine of course) without negatively affecting your metabolism or fat storage.
Now while most studies look at casein powders, I certainly think it's plausible that this benefit extends to a whole food rich in casein, like cottage cheese.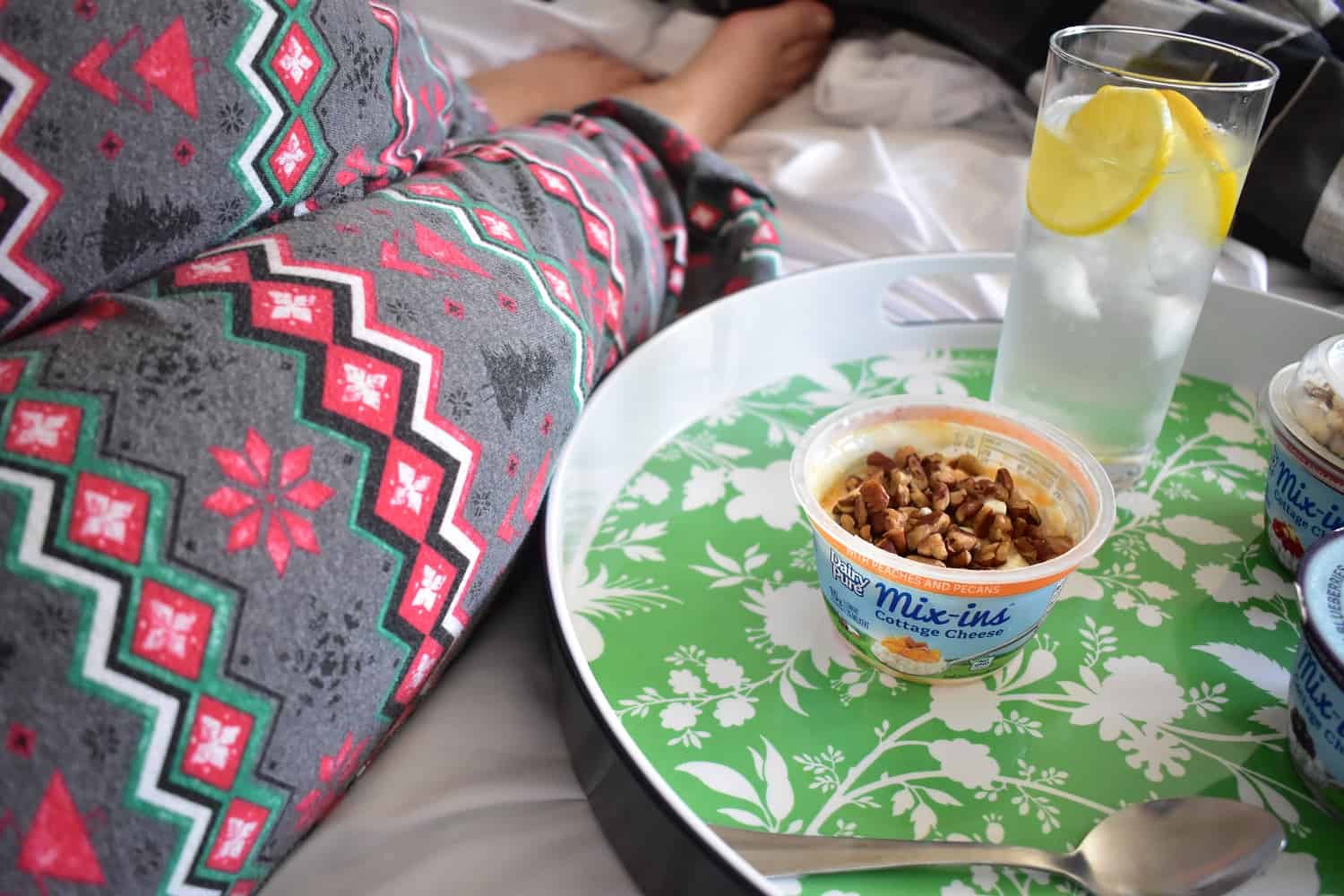 Should you eat cottage cheese only before bed time?
No way! Cottage cheese is a great food to include anytime.
For example, most people get plenty of protein throughout the day – but it tends to be back-loaded at lunch and dinner time. For the best results related to muscle recovery and satiety, try incorporating protein-rich foods into breakfast and snacks too.
This is not only beneficial for muscle repair and recovery as an athlete, but also helps you stay full and satisfied longer.
Cottage cheese snack and meal ideas
If you're thinking about adding cottage cheese to your routine, you'll be happy to know that the cottage cheese is fun to eat on it's own or in a recipe.
For a bedtime snack, I'm a big fan of plain cottage cheese with fruit and nuts. You can mix that up yourself, or buy pre-portioned options – a la these DairyPure Mix-Ins. They provide at least 15 grams of protein each and they're convenient to stock up in your fridge. (Plus, there's no artificial flavors or artificial sweeteners in any of them).
At other points in the day, here are a few of my favorite cottage cheese recipes to try: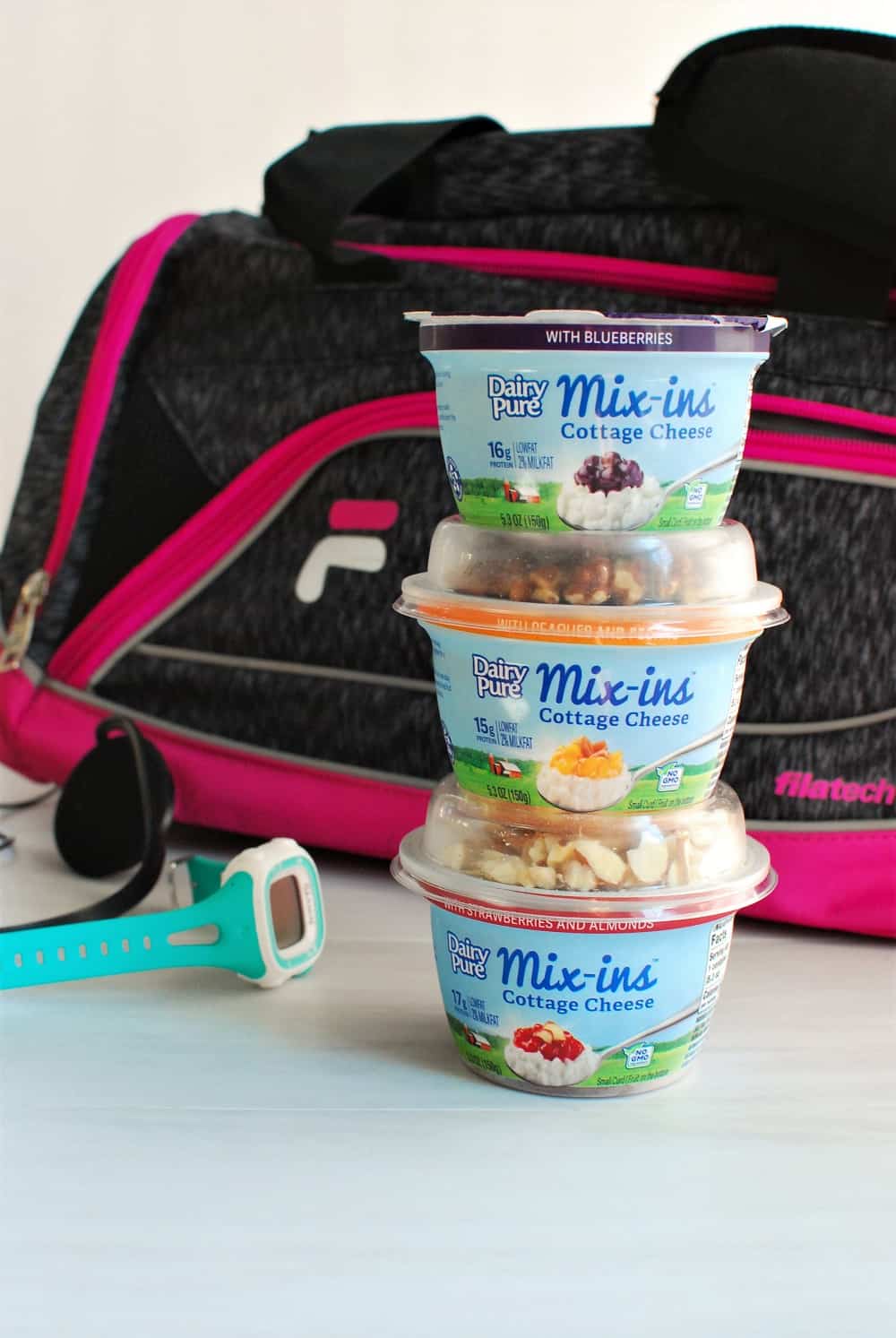 I hope this gives you some good science on what cottage cheese is all about, and the importance of the casein protein in it! Don't forget to grab some cottage cheese – especially these mix-ins – on your next grocery shopping trip.
Share with me: Are you a cottage cheese fan? Were you surprised that eating cottage cheese before bed may have benefits?
Feel free to pin this post to save for later.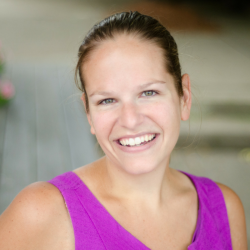 Latest posts by Chrissy Carroll
(see all)