Do you enjoy getting your sweat on? Love a new workout? Why not put together a fitness bucket list to encourage you to tackle different fitness goals – and have a ton of fun while you're at it.
How to create your fitness bucket list
When creating your fitness bucket list, there's really no right or wrong way to do it. The first thing to decide is whether you want it to be a list of things to accomplish this year, by the time you hit a certain age (i.e. 40 before 40 type lists), or just to accomplish within your lifetime.
Once you decide that, you can start to put your own list together.
I've had this post idea for a while, mainly because I was working on creating my list. When I went to the almighty Google for inspiration, some of the top articles said things like "Break a 6-minute mile" and "Climb Kilimanjaro."
Ummm, I'm all about fitness – but I feel like bucket lists should also be enjoyable, encouraging, and attainable. I'm pretty sure neither of those goals above are within the realm of realistic possibility at this point in my life. If they are for you, more power to you though! 🙂
I decided to brainstorm my own list of what I think could be completely achievable fitness goals, and share it with you all! I'm not adding all of these to my own list, but I know all of you will be able to find something easily attainable and something challenging (but doable) on here. You can look at this list for inspiration as you jot down your own ideas.
Once your list is ready, it's time to get down to business! Figure out what you want to start with and what you need to do/buy/schedule to make it happen. Going to do your first half marathon? Great, now it's time to find a free training plan. Want to learn how to belly dance? Find a lesson in your area.
And of course, as you work through your fitness bucket list, give yourself props for everything you accomplish!
Fitness Bucket List Ideas
Here are more than 60 goal ideas to inspire you as you make your list!
Running Ideas:
Go on a group run.
Run a 5K.
Run a half marathon.
Run a marathon.
Run an ultra marathon.
Do a relay running event.
Do an obstacle course race.
Knock 30-60 seconds off your current mile speed. (Unless you're already running some crazy pace like a 5 minute mile, in which case – go you).
If you're married, enter that weird running race where the husband carries the wife. (Have you guys seen that?!)
Run a race in all 50 states. (My husband and I also have "eat a donut in all 50 states" on our overall bucket list. I'd like to think the two balance each other out.)
Do a color run.
Do a race at a brewery or vineyard.
Raise money for charity via a race.
Do at least one race in costume.
Cycling and Triathlon Ideas:
Go on a group ride.
Participate in a cycling event (bonus points for a fall one – they're gorgeous!).
Complete a century ride.
Complete a sprint triathlon.
Complete an Olympic triathlon.
Complete a half Ironman.
Complete an Ironman.
Do a destination triathlon or cycling event (I did the Bermuda triathlon a few years ago and it was amazing!)
Bike to work or school.
Go on a bike tour when you're on vacation.
Strength Ideas:
Pay for a session with a personal trainer.
Properly execute a pull up.
Properly execute a push up.
Learn how to do a one-legged squat.
Try a figure or bodybuilding competition.
Do a strength challenge for a month (there's plenty of these on Pinterest – for example, like a 30 day squat challenge).
Take a boxing lesson.
Complete (insert number here) burpees.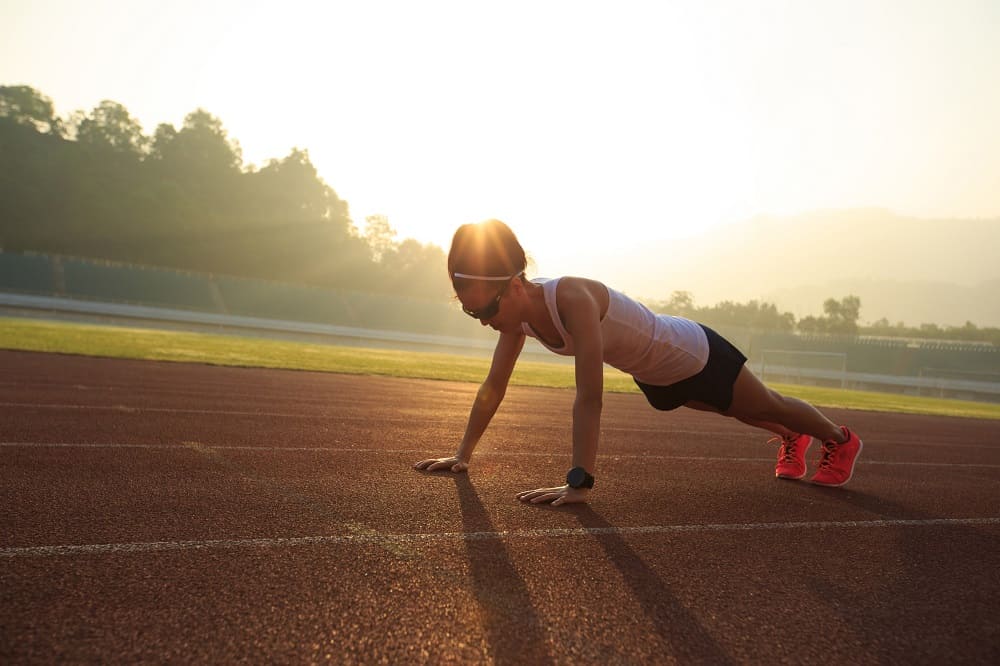 Group Fitness Ideas:
Take a Zumba class.
Take a trampoline fitness class.
Do an 80's or 90's themed fitness class.
Take a burlesque or pole fitness class.
Take swing dancing or salsa dancing lessons.
Try a belly dancing class.
Take a fitness class that involves no speech (super random but I did this at IDEA World a few years ago and it was really interesting!).
Yoga + Mind-Body Ideas:
Take a yoga class (or if you've already done one, try a different type – like hot yoga or restorative yoga).
Master a handstand.
Do an at-home yoga video.
Try a tai chi class.
Challenge yourself to 15 minutes of yoga everyday for a month.
Adventurous Ideas:
Hike somewhere amazing.
Go rock climbing (indoors or outdoors!).
Go zip lining.
Try parkour.
Go snorkeling.
Open water swim somewhere tropical.
Take a trapeze class.
Winter Ideas:
Go downhill skiing.
Go cross country skiing.
Try riding a fat bike in the snow (or if you've already done this, try a fat bike race).
Go snowshoeing.
Go ice skating.
Try snowboarding.
Summer Ideas:
Go surfing.
Go kayaking.
Try stand up paddleboarding (and SUP yoga!).
Go mountain biking.
Go on a white water rafting adventure.
Get silly on a slip and slide.
Other Fun Ideas for Your Fitness Bucket List:
Master the cartwheel.
Do this wedding songs workout.
Get a weighted hula hoop and use it for some daily core toning.
Go bowling.
Learn one of the trending dances on TikTok (man, some of those are tough!).
Find a fun partner workout to do with your significant other or best gal pal (we've got some fun running partner workouts here!)
Share with me: What's on YOUR fitness bucket list?!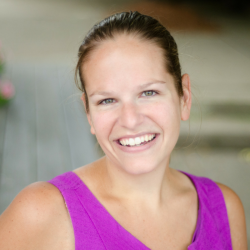 Latest posts by Chrissy Carroll
(see all)