When fall officially arrives, it comes cooler temperatures, changing leaves, and of course…apples! This delicious fruit is a great snack all on its own – but there are also so many healthy apple snack recipes that are both delicious and satisfying. From sweet to savory, let's take a look at 10 tasty ideas that are perfect for autumn.
This post was originally written in 2015 and has been updated in 2022.
1. Air fryer baked apples
Made with just six ingredients, these air fryer baked apples are the perfect sweet snack or dessert. And they couldn't be easier to make! Simply core your apples, pop 'em in the air fryer (with water in the basket – that's a secret trick to keeping them soft!), then add your oatmeal brown sugar topping and air fry again.
The result? A warm, soft, delectable treat that can fit into any meal plan.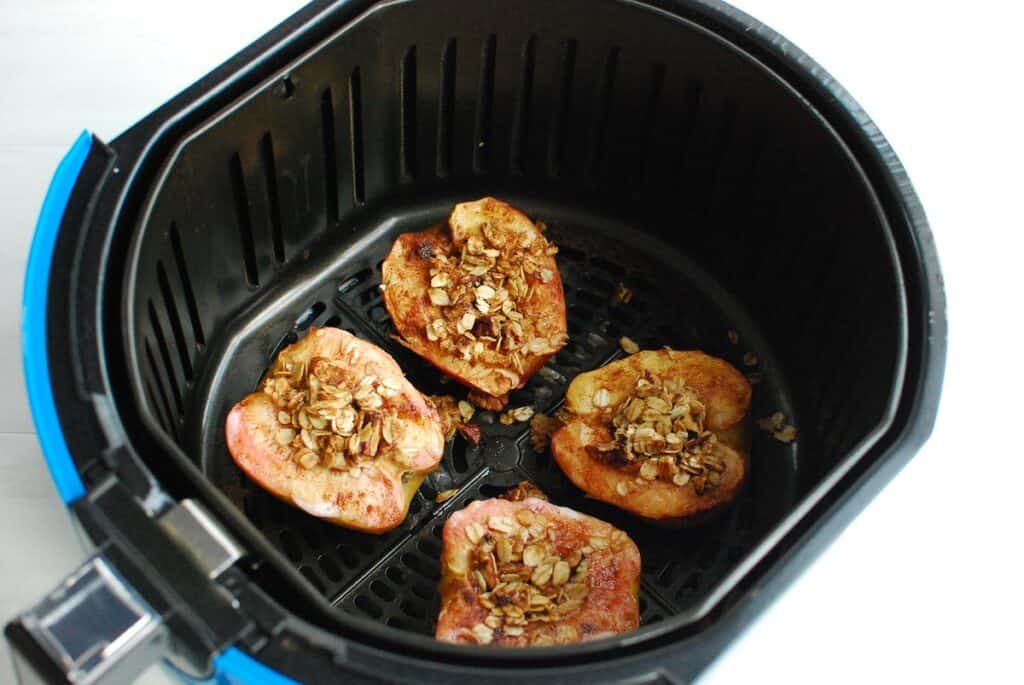 2. Baked apple roses
These beautiful baked apple roses are the perfect way to show off fall's bounty. And they're not nearly as difficult to make as they look! All you need is some thinly sliced apples, a quick homemade greek yogurt dough, and some butter, sugar, and cinnamon for the filling.
Quick tip – red flesh apples work really well in this recipe, since they lend to the 'rose' appearance. You may be able to find these at local apple farms, or in certain grocery stores (for example, Lucy Rose and Lucy Glo apples are carried widely and have red flesh).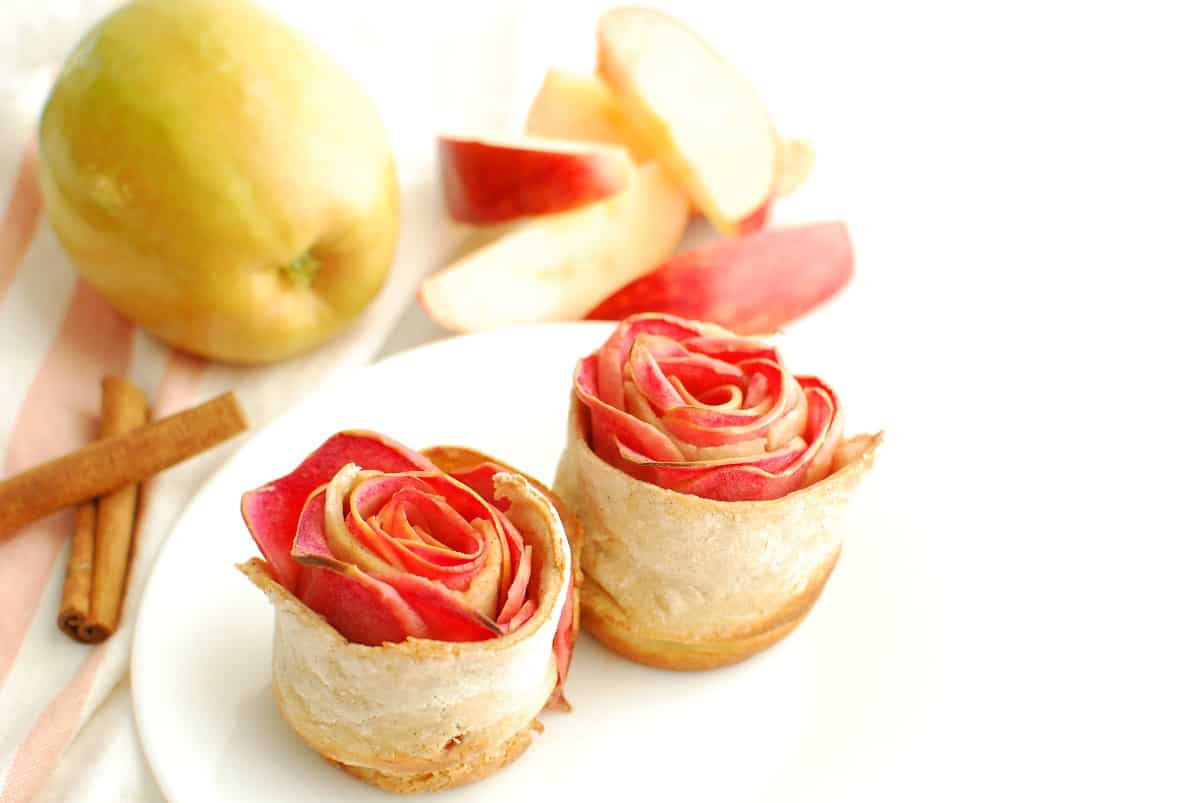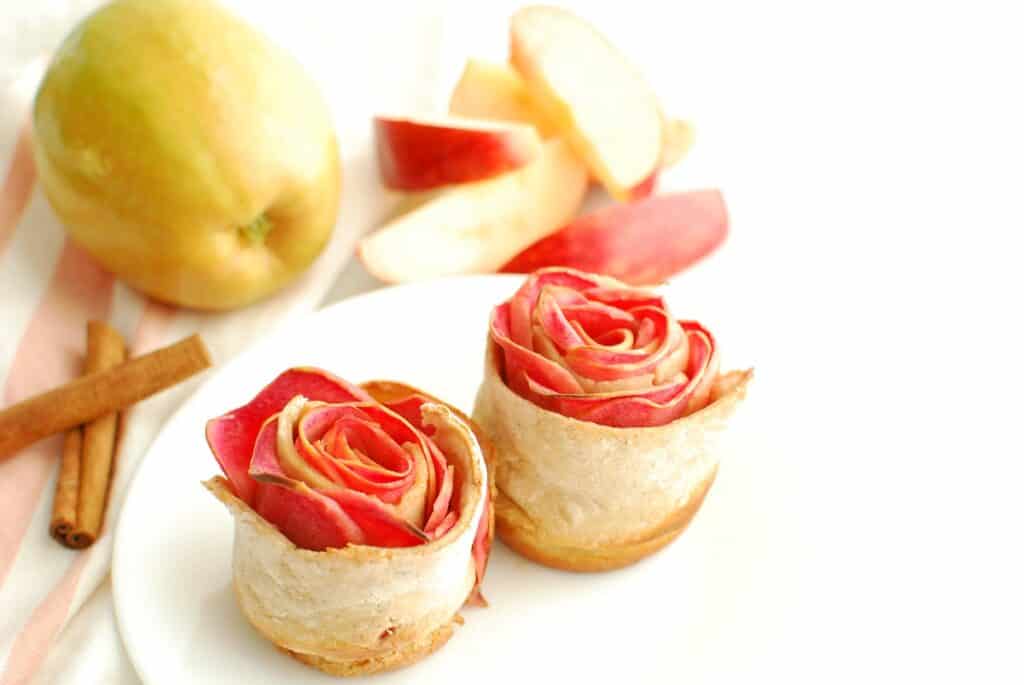 3. Healthy apple cheddar muffins
These healthy apple cheddar muffins are the perfect on-the-go snack. Bake a batch over the weekend and pull 'em out from the fridge throughout the week when hunger strikes. Each muffin is packed with 7.5 grams of protein and 2.5 grams of fiber, helping keep you satisfied until your next meal. And they only take about 35 minutes to make!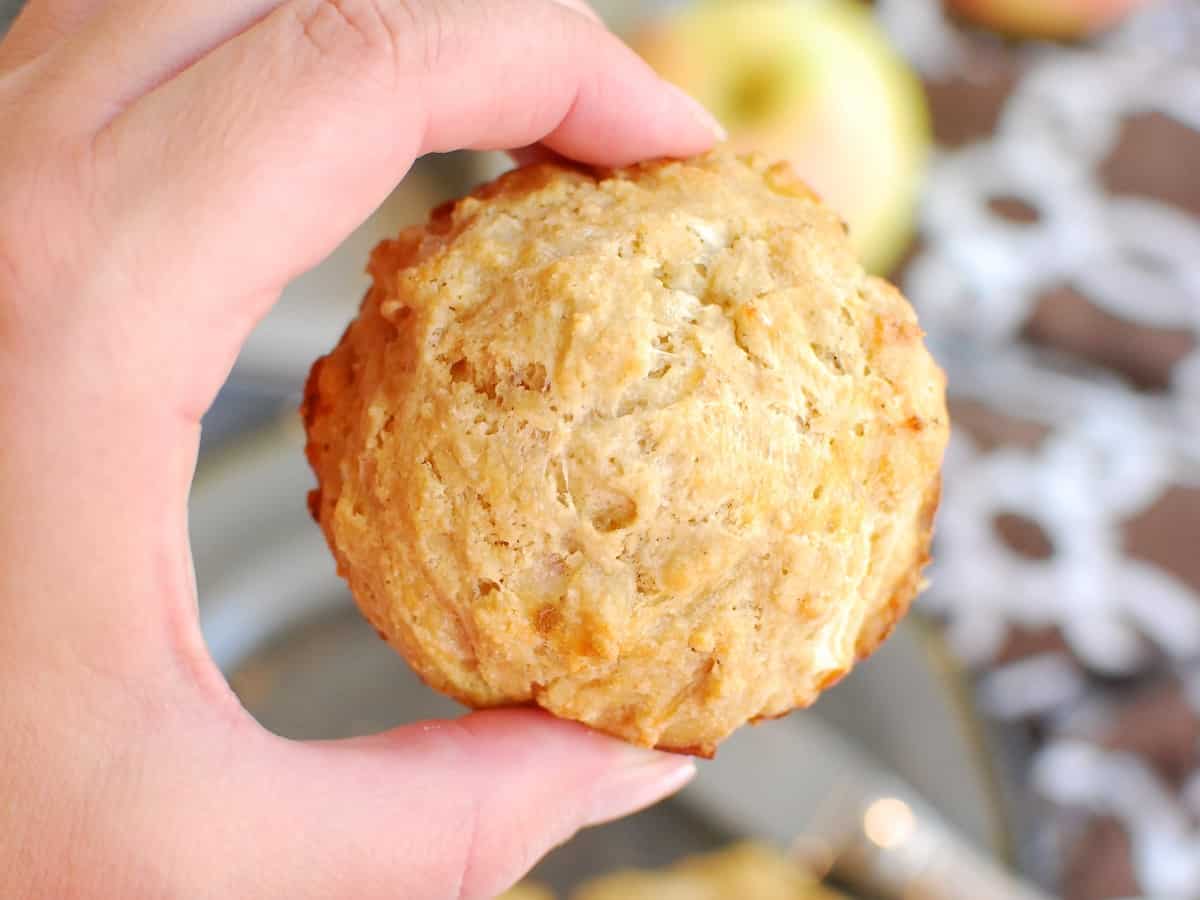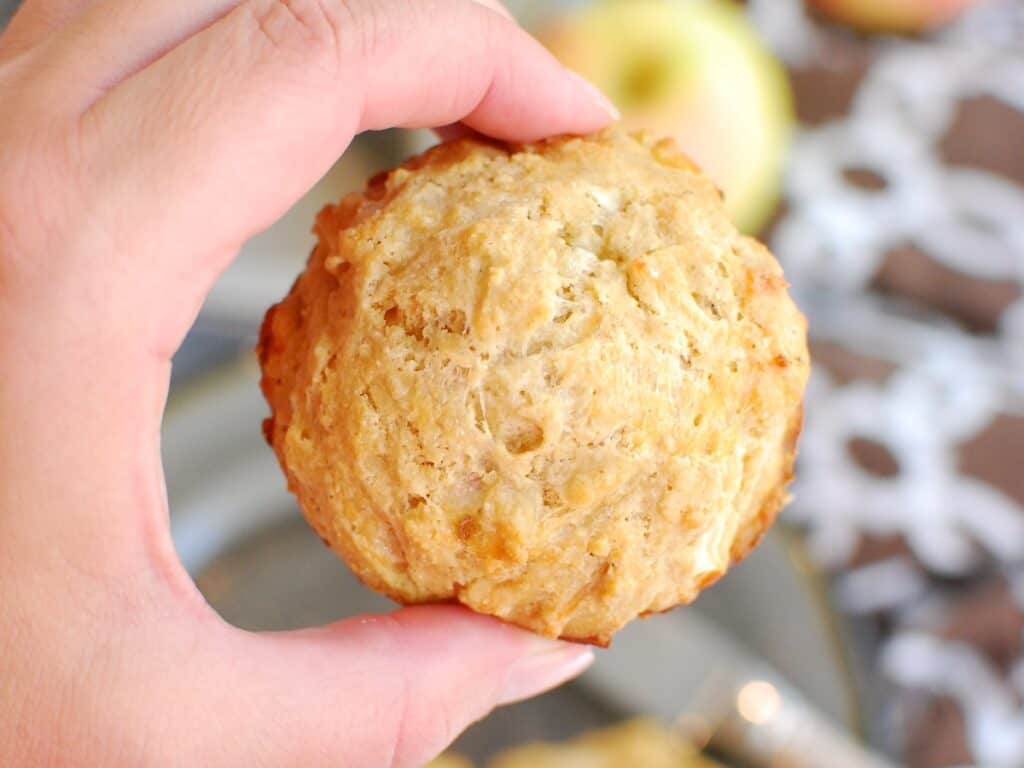 4. Apple peanut butter energy balls
These no-bake apple energy balls are a great snack to have on hand when you need a quick pick-me-up. Made with just six ingredients – apples, peanut butter, dates, oats, cinnamon, and chia seeds – they come together in minutes. Pop a few for a post-workout snack or afternoon treat.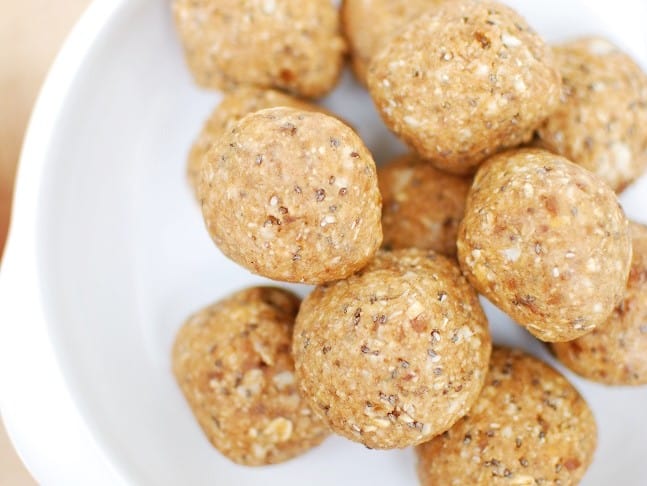 5. Healthy caramel apple salad
Healthy caramel apple salad is a fun twist on the classic (not actually a salad) "salad" filled with Snickers and cool whip. This version evokes the same flavors, but in a more nutritious way. All you need is apples, ricotta, cacao nibs, and caramel.
While it's not the prettiest dessert, I can promise you it tastes ah-mazing!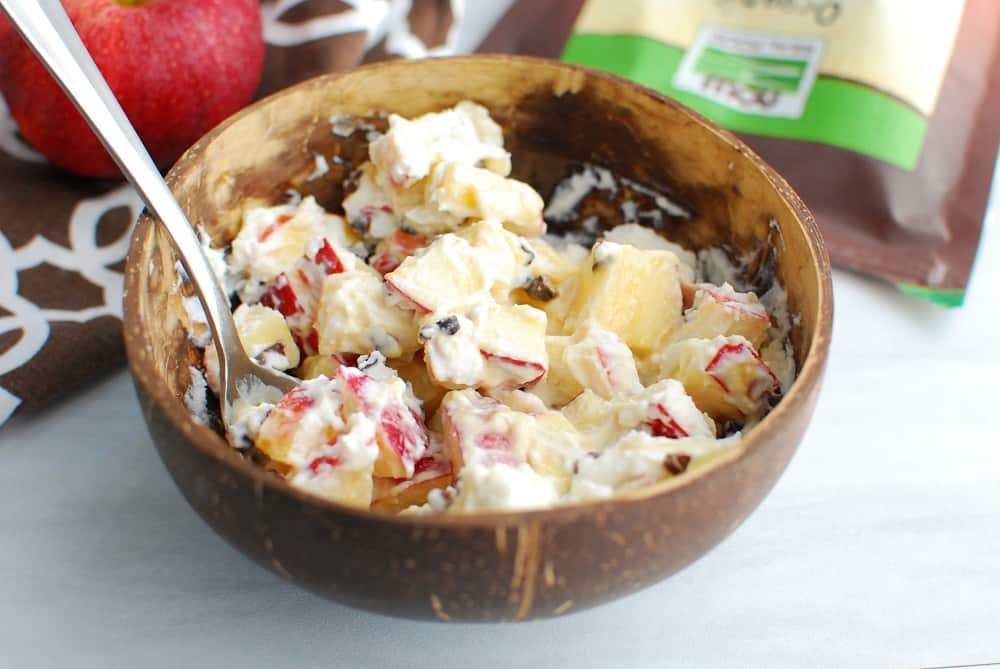 6. Chicken apple meatballs
Meatballs for a snack?! Yes please! These chicken apple meatballs are a fun and easy way to get your protein and apple fix all in one.
And they're perfect for meal prep – make a big batch on the weekend and enjoy them throughout the week. On a cool day, it's great to pop a few of these in the microwave when that afternoon hanger strikes.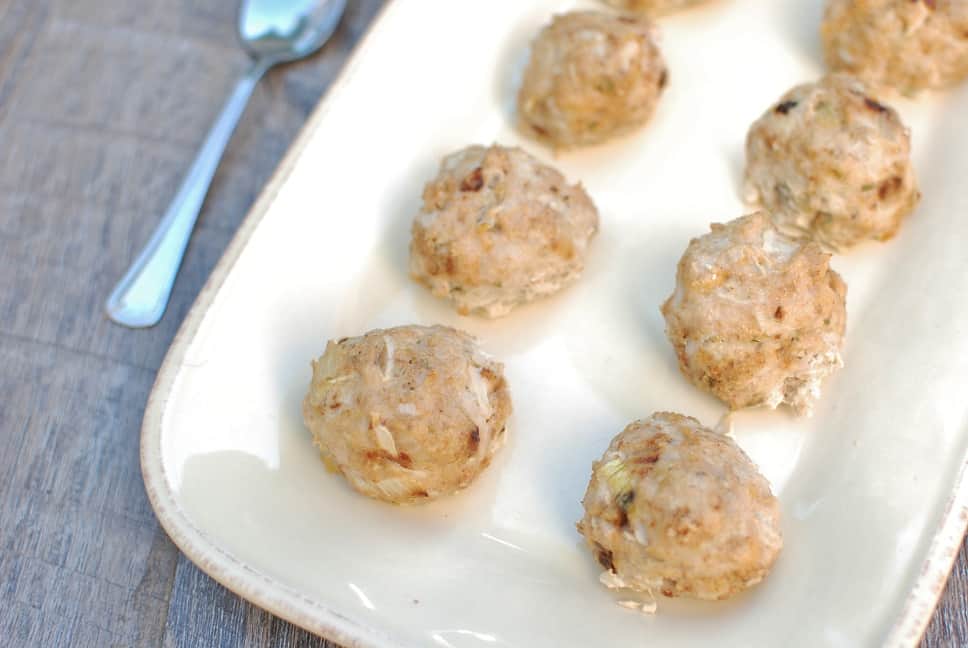 7. Homemade Applesauce
We are big fans of applesauce in this house.  Both my kiddo and my hubby turn to it as a snack often.  This homemade applesauce recipe from Healthy Ideas Place is great because it's quick – it only takes about 35 minutes to make. Plus, it's sweetened with apple cider, which creates incredible flavor.
8. Zucchini Carrot Apple Muffins
We usually end up with a ton of zucchini each year when we do a CSA, so this recipe intrigued me! I love that these zucchini apple muffins from The Lean Green Bean kind of bridge the summer to fall transition.  It's a great healthy apple snack since it packs in two different veggies (zucchini and carrots).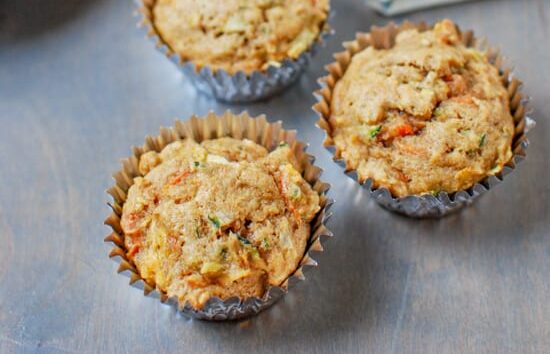 9. Crispy Apple Chips
These air fryer apple chips from Recipes from a Pantry are a healthier alternative to store-bought chips. And they're so easy to make! Simply slice your apples thinly, sprinkle on a little cinnamon and salt, then cook until crisp. There are both air fryer instructions and oven instructions in the recipe card, so you can cook them whichever way you prefer! (I'm an air fryer fan myself).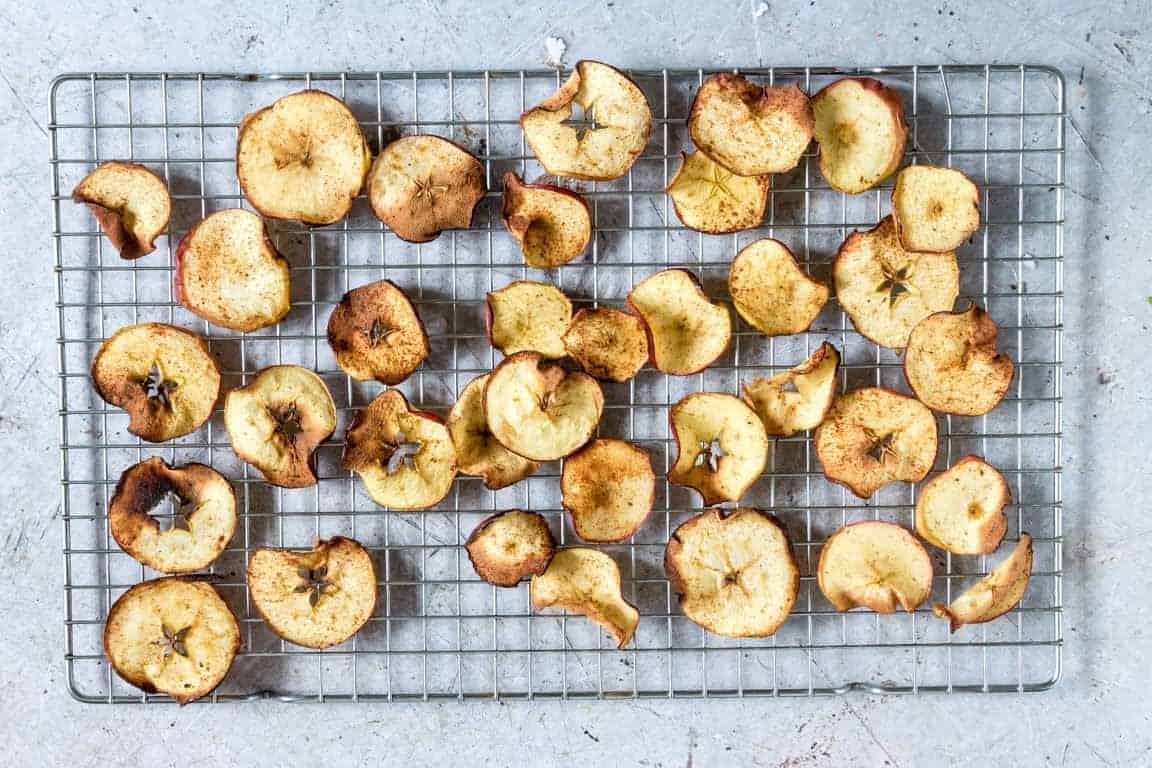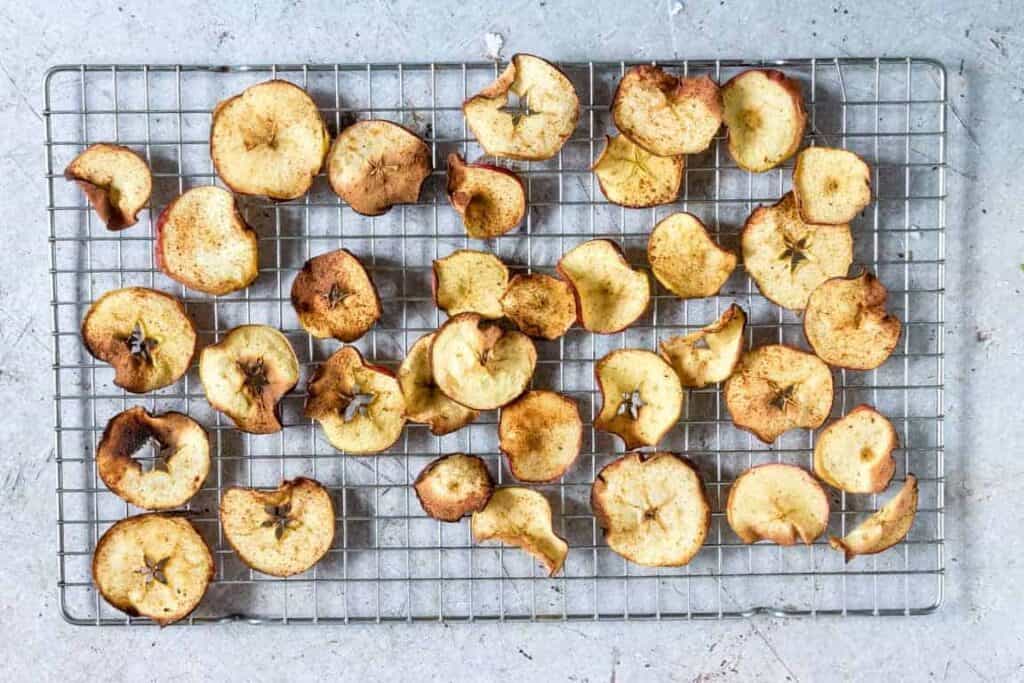 10. Apple Oat Muffins
Apple oat muffins are a hearty and satisfying snack. Each muffin is packed with rolled oats, whole wheat flour, and diced apples, and is lightly sweetened. This recipe is also vegan-friendly, containing no eggs or dairy, making it a great option for anyone with those dietary preferences or restrictions.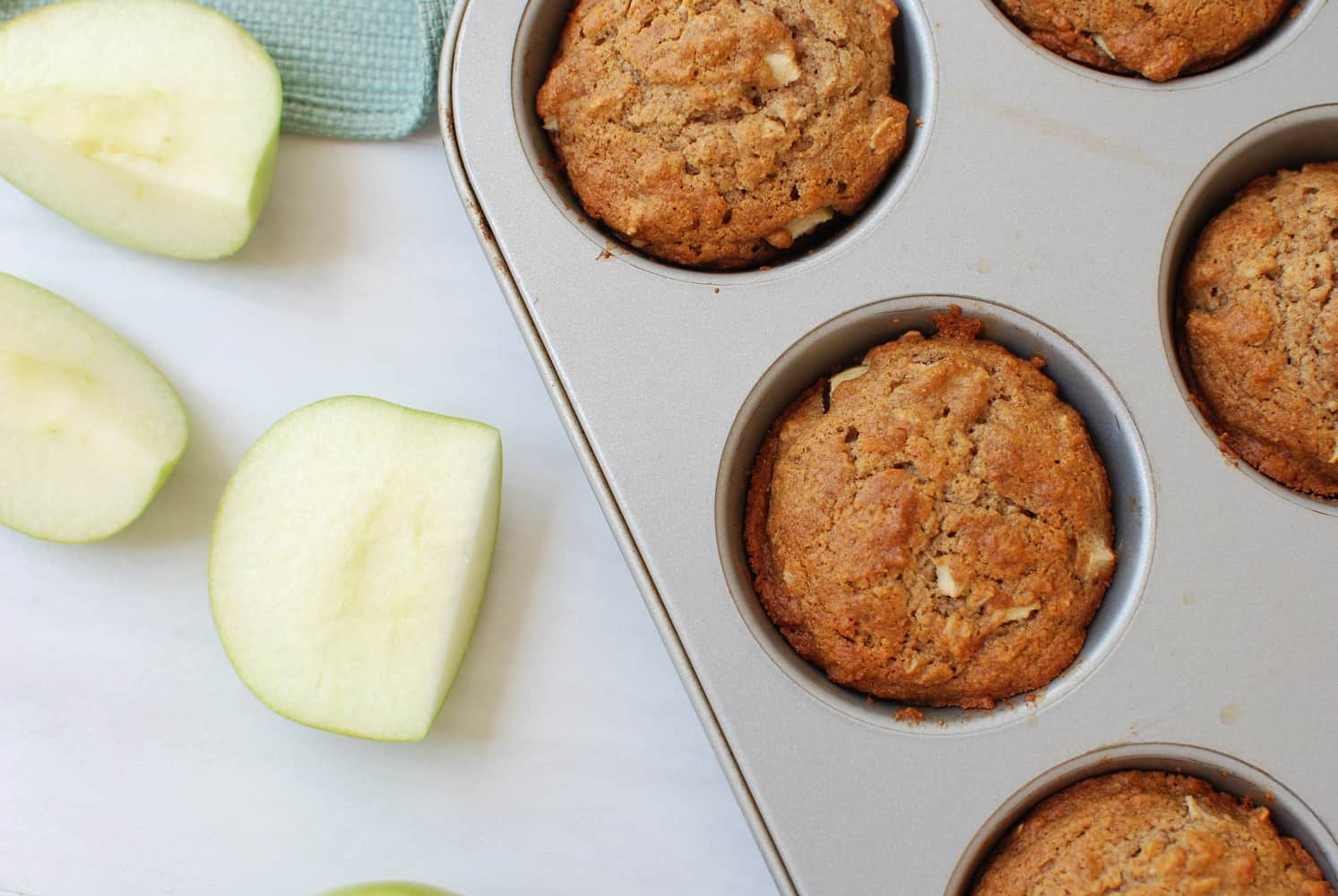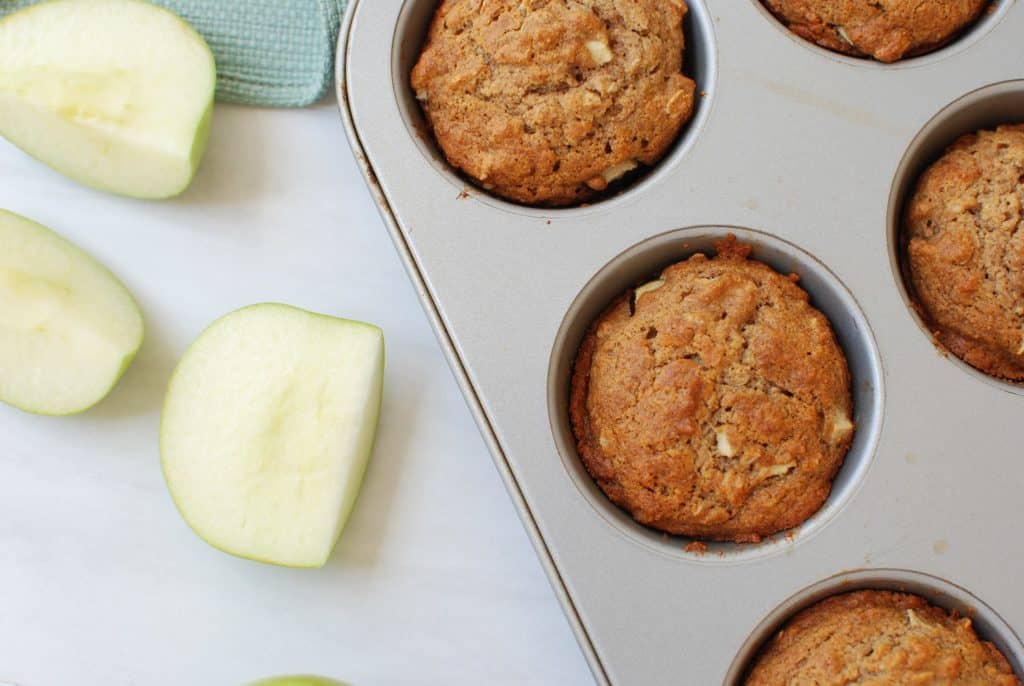 Feel free to pin this post to share with others. 🙂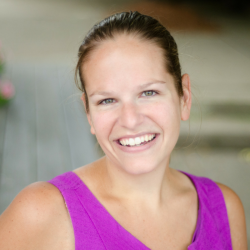 Latest posts by Chrissy Carroll
(see all)