Hey all you cool cats and kittens…are you ready for a new smoothie bowl recipe? This Tiger King inspired high fiber smoothie is a fun light orange color with swirls of black chia seeds and white coconut. With a great blend of carbs and protein, along with 16 grams of fiber, it's a recipe that will keep you full and fueled all morning long – whether you're diving deep in the world of underground tiger owners, or whatever else people do while hangin' at home.
What is Tiger King?
If you've stumbled across this high fiber smoothie recipe randomly, and you're wondering what all these references are about, stop reading. Immediately. Go immerse yourself in seven hours about a crazy tiger owner on Netflix. Then come back and enjoy this snack, which is my best attempt at recreating the pattern on a tiger's fur. (I tried, lol).
How to make a smoothie bowl
Alright, now onto the good stuff. The key to making a smoothie bowl compared to a regular smoothie is using less liquid so that the smoothie comes out thicker. The first time I tried this recipe I used too much milk, which made for a delicious drinkable smoothie but not quite thick enough for a bowl. I halved the milk and now the recipe works much better!
When you're creating a smoothie bowl at home based on your own recipes, use less liquid than you might initially be inclined to in order to create a thick texture.
Ingredients + nutrition benefits
To make this smoothie bowl, you'll need these ingredients – and here's a quick overview of their nutrition benefits!
Banana – potassium, a key electrolyte for exercise and regulating blood pressure
Orange – Vitamin C, important to maintaining immunity
Milk – Calcium and Vitamin D, for bone health
Plain Greek yogurt – protein, to help with muscle repair and recovery
Chia seeds – tons of fiber, key for gut health, and health fats for satiety
Coconut – healthy fats, for satiety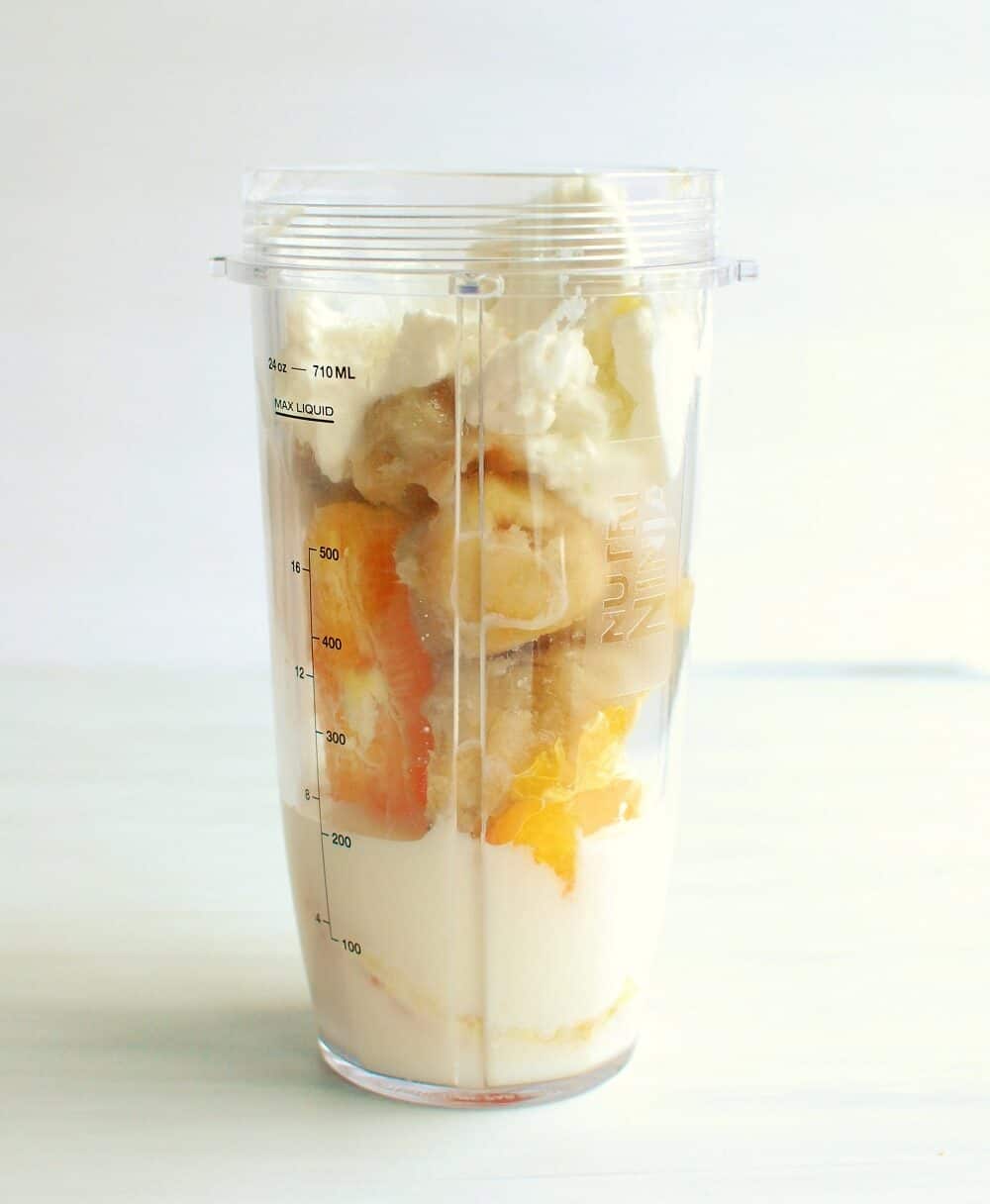 When you combine all of these into one dish, it makes for a high fiber smoothie that's a great option for active men and women.
My favorite part about this smoothie is that fiber content. Did you according to research, know only 5% of the US population meets the daily recommendations for fiber?! That means 95% of us aren't getting meeting the guidelines, which are 25 grams per day for women age 19-50, and 38 grams per day for men of the same age. Fiber is key for digestive health and our gut microbiome – which may impact anything from immunity to disease risk.
With 16 grams of fiber in this smoothie, you're looking at knocking a big chunk out of your daily goal! (And if you're looking for more ways to meet your fiber intake, check out this list of high fiber vegetables that you can add to your meals.)
You can use it as a quick, sweet breakfast dish, or you can enjoy this after a workout. (Though keep in mind the fiber can slow the absorption of carbs and protein, so if you're looking to very quickly replenish your energy stores and recover – like between a two-a-day workout – you might skip the chia seeds).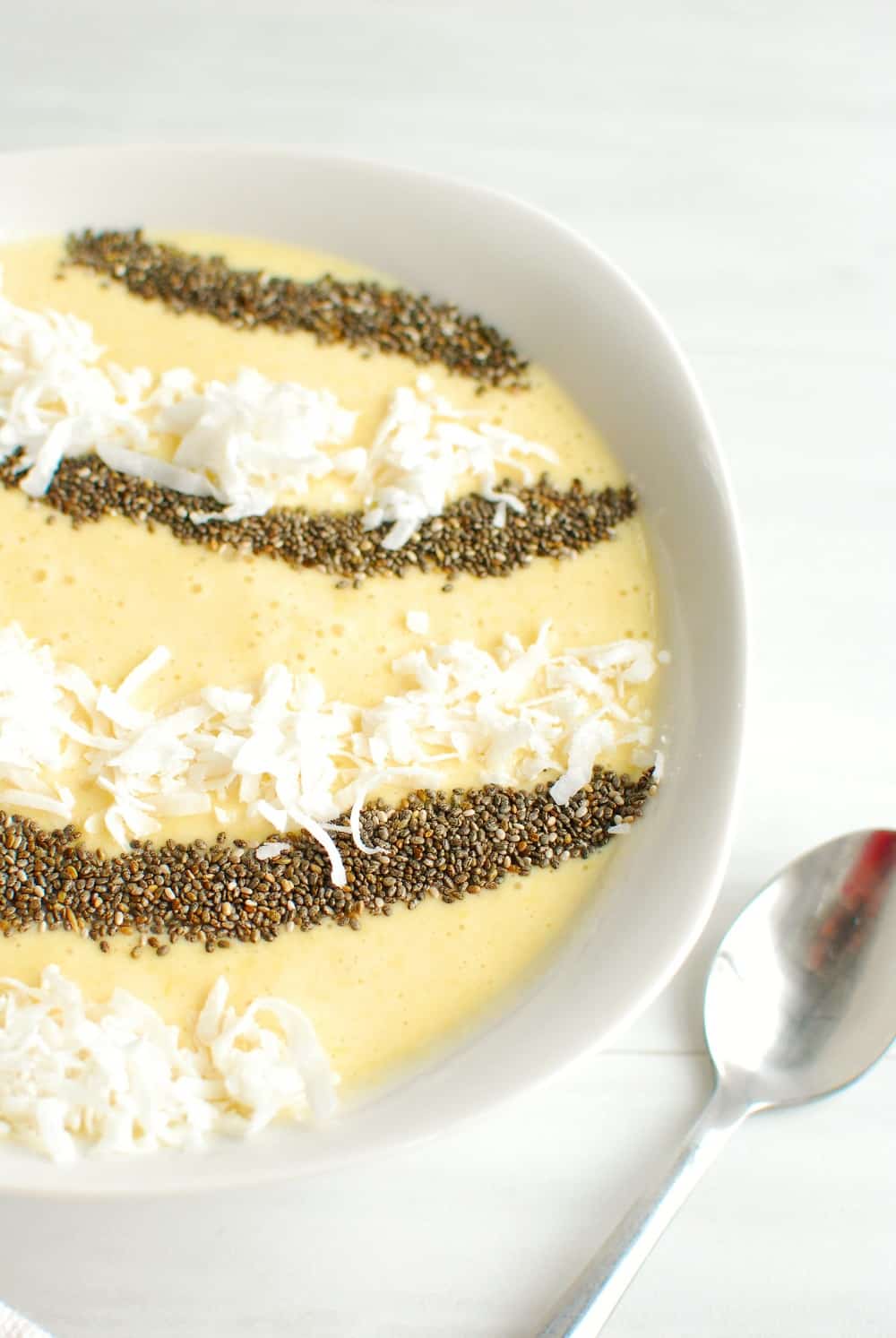 Other healthy smoothie recipes
If you're looking for more healthy smoothie recipes, here are a few other favorites that you can find on the blog:
I hope you enjoy this high fiber smoothie bowl! If you get a chance to try it, be sure to leave a comment or recipe rating below.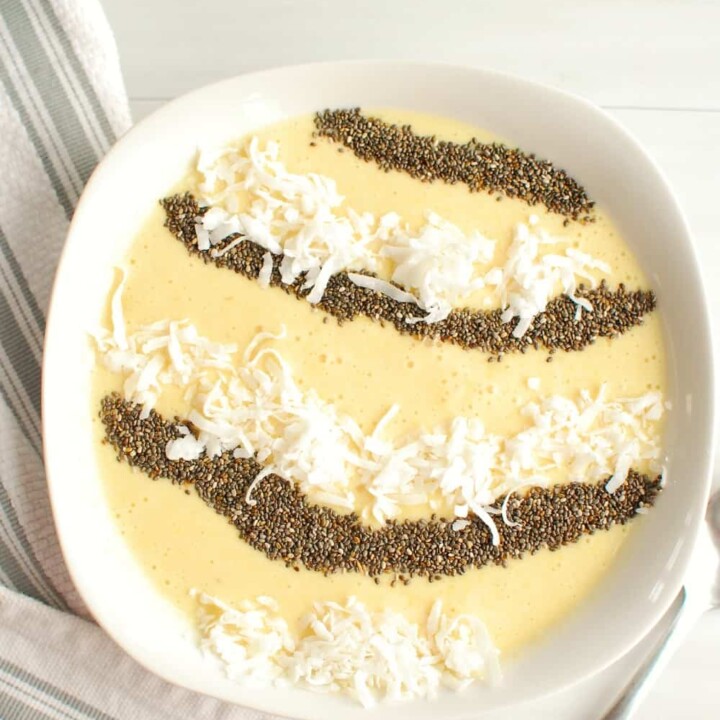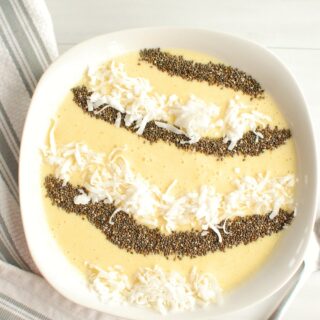 High Fiber Smoothie Bowl
This high fiber smoothie bowl packs in 16 grams of fiber in a fun and tasty treat!
Ingredients
1

frozen banana

1

orange, peeled and quartered

(ideally frozen but fresh works)

1/4

cup

milk

1/2

cup

plain Greek yogurt

3

ice cubes

2

tbsp

chia seeds

2

tbsp

shredded unsweetened coconut
Instructions
Place the banana, orange, milk, yogurt, and ice cubes in the blender. Blend until well combined. Pour into a bowl and top with the chia seeds and coconut. Enjoy!
Notes
Nutrition analysis (for whole smoothie): 452 calories, 14 g fat, 80 mg sodium, 67 g carbohydrate, 16 g fiber, 39 g sugar, 22 g protein, Vitamin A: 12%, Vitamin C: 181%, Calcium: 42%, Iron: 23%
Nutrition
Share: What's your favorite kind of smoothie?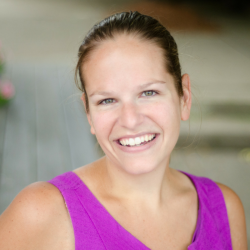 Latest posts by Chrissy Carroll
(see all)