Wondering how to fall in love with running? In this post, you'll find some of the best tips to help you enjoy every mile!
It's no secret that running is one of the most popular physical activities out there. Some people are so passionate about it that they're out there tackling a long run every weekend or – gasp – are those people that run road races on Thanksgiving morning! (Guilty as charged).
But what if you're not naturally inclined to run? What if you have never tried training for a road race and don't know where to start?
Take a deep breath, and don't worry – these eight tips will help you develop a true love for the sport.
Note: This post was originally published in May 2015, and has been updated in May 2021.
1. Know you're not alone.
Many people think that runners have always been naturally athletic or always been inclined to lace up and pound the pavement. While that's true for some, it's definitely not the case for all. Many people started in your shoes – not sure if they could ever really enjoy running.
A little personal anecdote for you: If you had told me 20 years ago that I'd be a runner, coach, and fitness blogger – I'd have laughed hysterically. I hated running as a kid. I mean, really hated it. I used to play soccer and there was a reason I was a defender and a goalie, not a forward. I tried to avoid any kind of running drills and dreaded the mile run in gym class.
Even as a teenager, I became more interested in fitness, but would always veer toward the elliptical rather than the treadmill or an outdoor run. I just didn't get how "those people" enjoyed it!
That all changed back in 2009 – I was going through a rough time, and a friend of mine convinced me to sign up for a sprint distance triathlon. I figured "why not" and took the plunge.
In training for and racing in that first event, something clicked. I finally understood why people chose to run. I started to feel good as I tackled each mile, and nothing felt better than crossing the finish line of my first race.
The moral of the story is this: you don't have to have some supercharged, innate motivation to first get started. And don't assume that because you never enjoyed running in the past, that you won't enjoy it now (especially as you train and improve).
Nike's famous motto says "just do it", and while I don't think you should force yourself to continuously do an exercise you don't enjoy… I am saying "just try it!" You might find that after several "tries", you start to really love it.
2. Sign up for a race.
Signing up for a race can be a hugely motivational and empowering experience. Not only does it give you a specific goal to work for, but it also gives you a deadline and an incentive: if you follow your training plan, you'll experience the joy and pride crossing the finish line.
That amazing feeling of finishing a race can easily dovetail into an appreciation of simply running for running's sake.
Take a look at some upcoming road races in your area, and choose one to sign up for. You want to pick one that's not too soon, as you want to give yourself time to train, but not too far away either, that you'd be tempted to cancel.
Don't overthink this. Pick a race that is coming up in the next few months and put the money down for it. If you start second guessing yourself, asking "but what if I can't do it?" or telling yourself "maybe I should just wait a little longer"….let those negative thoughts go and remember that you're in control of your own reality. You are the captain of this ship called life, and you can steer it towards success in any area – including running.
As a bonus – sometimes local races will also have training groups associated with the events. If that sounds fun, check them out! These can lead to running partners who can keep you motivated to reach your goals.
3. Stop comparing yourself to other runners.
When you start running, it's easy to feel intimidated or even defeated by the speed and athleticism of other runners. It can be challenging not to measure your own abilities against theirs, but this is a surefire way to stop yourself from enjoying running in its purest form.
There's a saying in business that also applies to running – "don't compare your beginning to someone else's middle." (And for that matter, don't even worry about comparing your beginning to someone else's beginning). All that matters is how you are challenging yourself.
When I started to really fall in love with running, I realized that I didn't have to be fast to be a "runner". The more I ran, the more I enjoyed how it made me feel. Those deep breaths of fresh air, flushed cheeks from working hard, the sun shining down on you for a good old dose of Vitamin D…those were the things that I came to love about it.
We're all out there for different reasons and have our own goals that make sense for us as individuals. Let go of the competitive pressure and you might find yourself enjoying runs a whole lot more.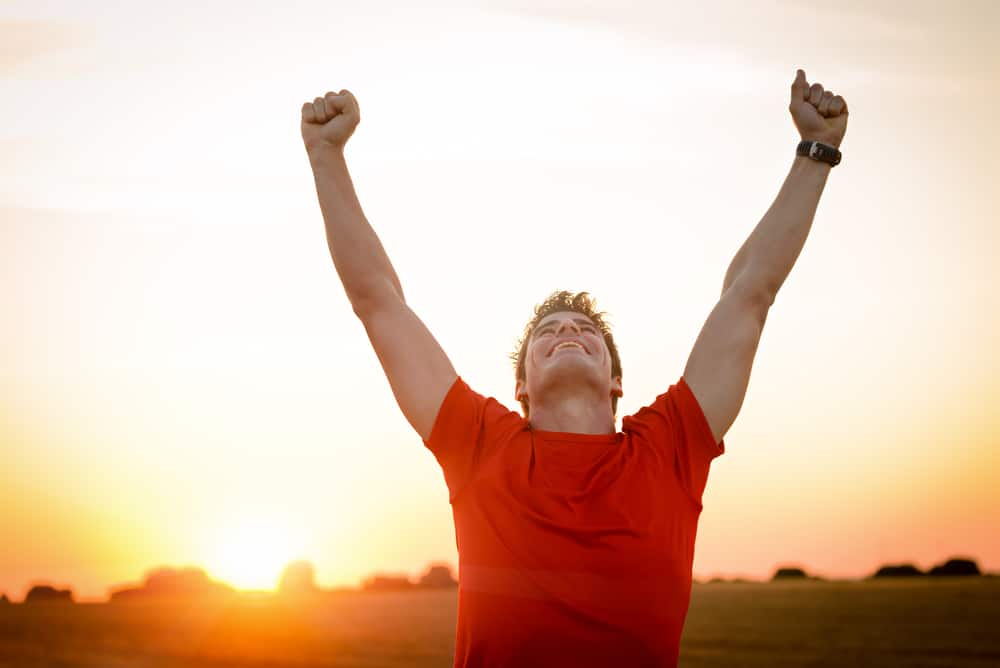 4. Find the right training plan.
One reason people often end up disliking running? They try to do too much, too soon. They end up feeling crazy sore, or with an injury – and of course, neither of those will help you love running.
If you're just getting started, don't try to run too many miles in the first few weeks, and avoid too much speed work. (In fact, for brand new runners, I don't recommend any speed work. Instead, start with run/walk intervals and build up to consistent running for few miles.)
When looking for a training plan or program, you want to start with one that's designed for beginners and build up slowly.
You can find many free training plans here on the site that are designed for beginner runners. Depending on your fitness level, check out one of these:
5. Find ways to make your runs as enjoyable as possible.
Not every runner has to enjoy the exact same "style" of running. Here are a few comparisons to consider:
Solo vs. with a friend vs. group runs
Long vs. short runs
Morning vs. lunchtime vs. evening runs
Outdoors vs. treadmill sessions
Steady state vs. track intervals
Road vs. trail vs. track
Flat road vs. hills
Warm weather vs. cool weather
There's no right or wrong answer to these comparisons, only personal preferences. Find what you like to do, and have fun with it!
6. Find a running buddy who can motivate you.
As mentioned in the last tip, you might love finding solace in a long run, or you may enjoy running with a buddy.
For some people, the thought of having a partner may cause more anxiety ("what if I can't keep up with them?!"). But for many people, sometimes the best thing you can do for yourself is find a running buddy who shares a similar pace.
Whether that's someone in your apartment building, a pal at work, a local mom friend…sometimes all it takes to get out there again is having a commitment to another person to stay accountable.
Running with someone else is also a great way to break up the monotony of your routine, and it can be especially helpful if they have similar goals as you do (i.e., long slow miles vs. speedwork). And if you're a busy woman who's always dealing with kids, work, household duties, and more – running with a friend can give you time to talk and decompress.
Not sure how to find a pal to run with? Try…
Scoping out any local running clubs and seeing if they host group runs.
Asking in your local running club Facebook group or forum to see if you can find someone to join you on runs that has a similar pace.
Asking in your local town or local moms Facebook group.
Asking any friends who might be runners.
Joining a running group on sites like Meetup (or you can always start your own).
Consider a canine companion instead of a human one! Some dog breeds love a good short run with their owners.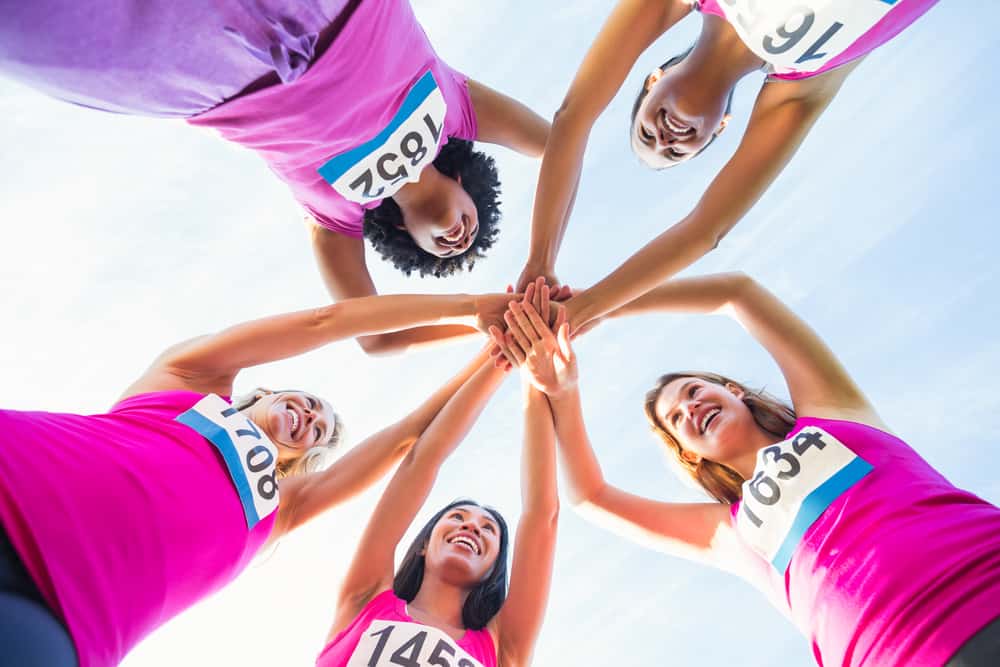 7. Reward yourself!
A run is a present that you give your body, helping you on the path to being healthier and happier. Isn't that an amazing reward?
Just kidding. 😉 I know sometimes when you're just starting out, the motivation of a real reward is far more enticing. Here are a few ideas:
New workout outfit. This is an especially good reward if you've been previously running in some old sweats (the chafing can be real, y'all) or cotton t-shirts (which just stay drenched with sweat in the summer). Invest in some good tech gear as a treat to yourself and you'll feel more comfortable on your next runs, helping increase your enjoyment.
Running watch. This is a great way to keep track of your progress and see how great you're doing! You can see when you've gotten faster or tackled a longer distance than you've ever done before, helping to motivate you to keep going.
New sneakers. Did you know you should be changing out your running sneakers every 300-500 miles, or about every 6 months? Treat yourself to a new pair when you've stayed consistent.
Race registration for an upcoming event – If there's one thing that helps motivate me personally, it's this. I love the thrill of racing, and it's always a special feeling crossing that finish line.
Destination race. Technically this falls in line with the last idea, but deserves a special call-out. Where do you want to travel to? Maybe a trip to Bermuda sounds amazing, or perhaps a fun city like New Orleans is more your style. Reward several months of consistent running by booking travel to a fun destination race. I recommend doing the race at the beginning of your trip so that you can kick back, relax, and explore during the rest of your trip.
8. Keep track of your progress.
Progress can mean many things to different people. It can mean a race result, body changes, how many miles you've run this week, an increase in pace, finally tackling the big hill near your house…the list goes on and on.
No matter what type of result you're hoping to achieve, keeping track of your progress can help you celebrate when you do see improvements. Some people are very motivated by seeing these changes, which can propel their love for running.
You might choose to track progress in a number of ways:
Use a heart rate monitor to track heart rate on your runs. Seeing your average heart rate come down over time at the same pace is a sign that your body is getting fitter.
Compare current race results to past race results.
Keep a training journal detailing your runs and how you feel during them.
Track weight, inches, or body fat, or compare photos over time to see how your body is changing with running. (Note – I do not personally think weight loss should be the major focus with an exercise program, and support a health at every size approach to life. But I understand some people do have goals in this area, can support their personal goals.).
A Final Word
It can be hard to figure out how to fall in love with running when you're first starting out.
You may find yourself with limiting beliefs and struggling with misconceptions about what a "runner" should be. Or you may tell yourself that you'll never be able to stick with it, because it feels tough at the beginning.
Hopefully, this article will help you throw those beliefs out the window. If you want to be a runner, all you have to do is get out there and run. You don't have to be perfect or fast or at the front of the pack to validate that.
The more you run consistently, the more you'll improve, and the more you'll start to truly enjoy pounding the pavement. Soon, I bet you'll be hooked on every exhilarating moment of it.
Good luck on your running journey – whatever that may look like!
Share: Do you have any other tips for how people can start to enjoy running more?
Feel free to pin this post to refer to later and share with others! 🙂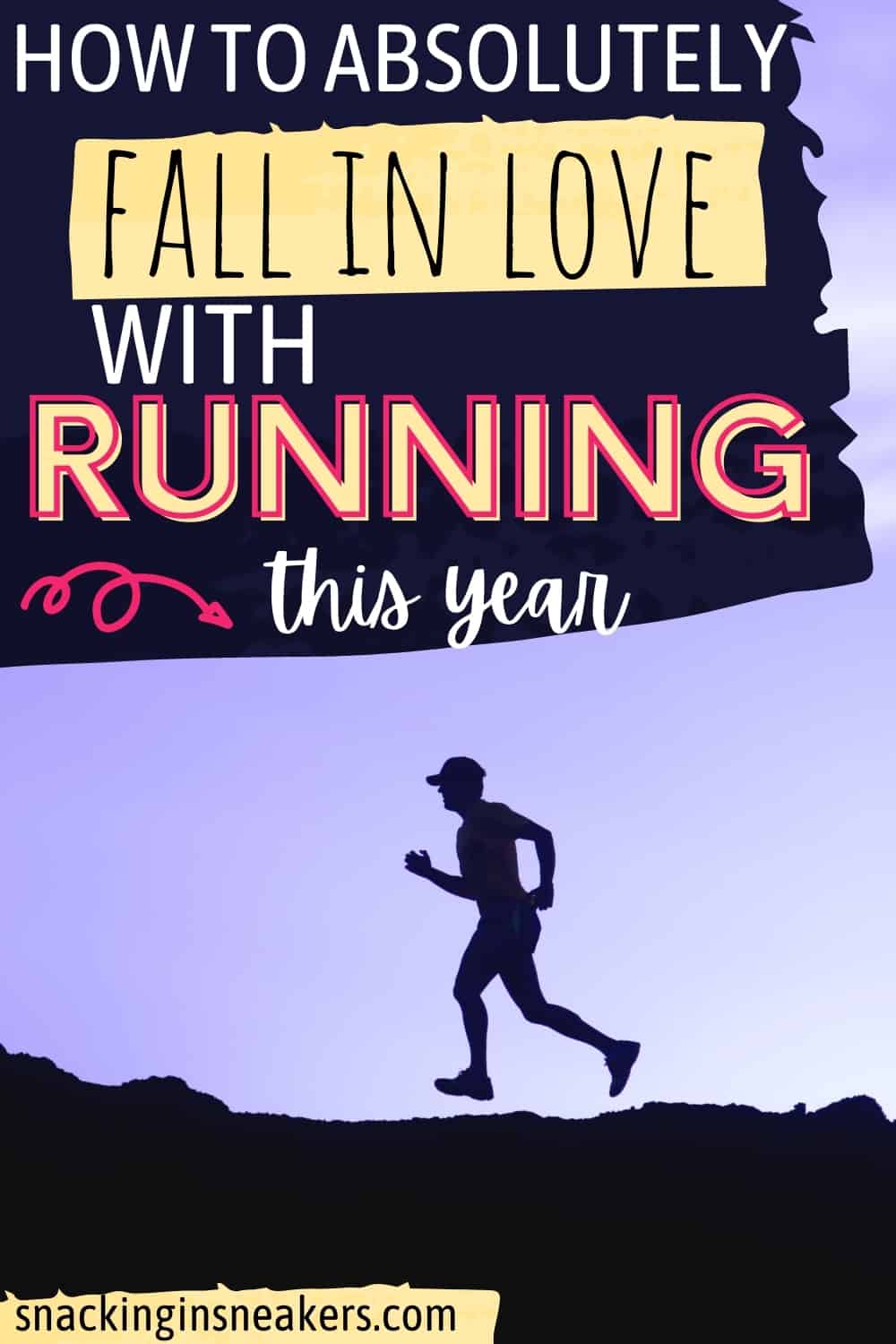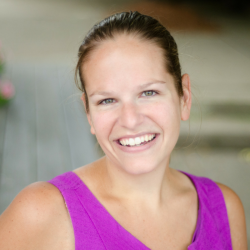 Latest posts by Chrissy Carroll
(see all)