It's no secret that running can take a toll on the body. After a long run, it's important to take the time to recover properly so you can be ready for your next workout and fully soak up all the training adaptations for optimal performance. Let's look at 9 tips for post run recovery that will help you bounce back quickly!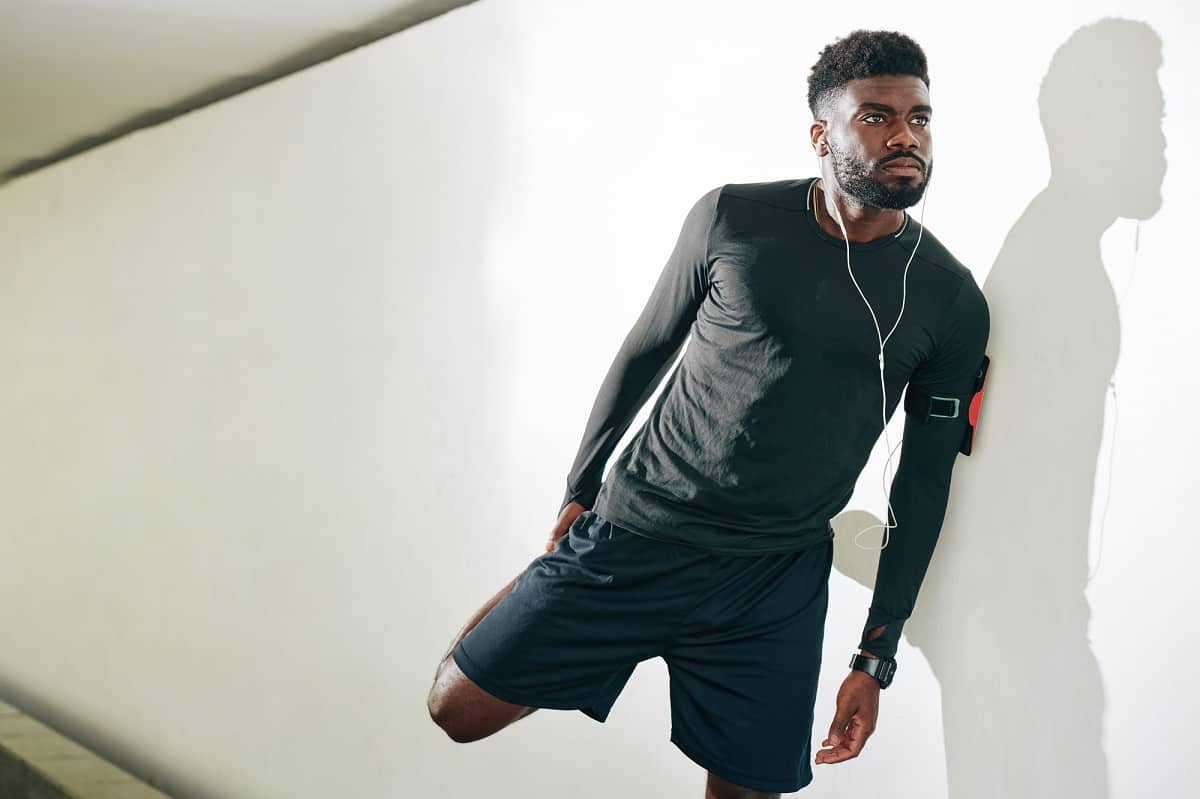 1. Get enough sleep.
If there's one aspect of recovery that's underrated but incredibly important, it's sleep. There are numerous reasons that runners should get enough sleep:
When you're training hard, your body needs time to repair and rebuild muscle tissue overnight.
Research has shown that sleep deprivation (getting four hours of sleep instead of eight hours of sleep) led to higher perceived exertion and poorer performance among runners the next day.
Sleep problems are correlated with upper GI issues among runners, according to a 2020 study (though it's not clear if the sleep issues itself cause the GI upset, or if there's perhaps an underlying factor like anxiety at play).
A lack of sleep can affect levels of hunger hormones, triggering increased appetite (we don't want to be even hungrier than we already are with all those miles!).
Most people need around 7-9 hours of sleep per night. If you're getting less than that, this is the number one recovery strategy to start working on. Try some of these tips for helping you get enough:
Go to bed a little earlier each night.
Invest in a comfortable mattress and bedding.
Create a relaxing bedtime routine.
Stick to a consistent sleep schedule (don't have wildly different sleep times for weekends vs. weekdays).
Cut back on caffeine and alcohol in the late afternoon and evening.
Play around with your workout timing – for some people, evening sessions may amp them up and affect sleep quality, while for others, it doesn't affect them at all.
If you struggle with sleep quality, try drinking tart cherry juice before bed – it's been shown to help in limited research. (As a bonus, a 2021 systematic review concluded that tart cherry supplementation may reduce muscle soreness, improve muscle recovery, and have minor improvements on sprint time).
2. Nourish your body with nutrient-dense foods.
The foods you eat post-run can make a difference in how quickly you recover and how well you feel overall throughout training.
Luckily, the timing for "recovery" foods doesn't have to be as strict as many people assume. For most people, your everyday diet (yes, even if that means a meal a few hours after your run) will meet your recovery needs just fine. Try to ensure you eat a balanced diet overall that contains all three macronutrients (carbs, protein, and fat) as well as a variety of micronutrients and phytochemicals.
If you are doing two-a-day workouts, back-to-back Saturday/Sunday races, or just came in from a long, intense run – then it is wise to think about timing of your recovery food. Aim to get some protein and carbs in your body within 30-60 minutes of finishing.
Good options include:
Scrambled eggs with veggies, potatoes, and toast
Greek yogurt with fruit, honey, and granola
Smoothie with fruit and protein powder
Turkey sandwich with a side of roasted sweet potatoes
Rice bowl with salmon and veggies
Loaded potato with black beans and salsa
Peanut butter and banana sandwich with a glass of milk
3. Stay hydrated.
Proper hydration for runners is important for so many reasons – it helps with everything from digestion to joint lubrication to temperature regulation. And hydration also is key for post run recovery.
During a run, you lose fluid through sweat. We all sweat at different rates based on genetic variability, exercise intensity, environmental conditions (i.e. heat and humidity), body mass, and fitness level.
After a run it's important to replace these sweat losses before training again. Dehydration can lead to poor performance, so rehydrating after a run is key for arriving at your next session in tip top shape.
On an everyday basis, the Institute of Medicine recommends the following amounts of fluid for hydration:
Men: 3 liters (about 13 cups) of fluid from beverages
Women: 2.2 liters (about 9 cups) of fluid from beverages
After a run, research suggests drinking around 2-3 cups of water for every pound lost.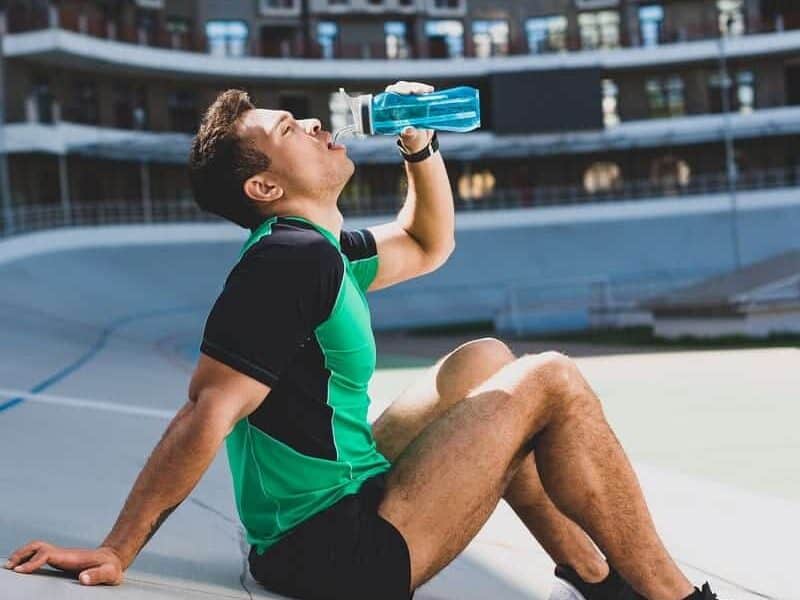 4. Foam roll.
Foam rolling for runners has become a popular recovery strategy in recent years, and for good reason.
There is some evidence that foam rolling can help with post-exercise recovery by reducing delayed onset muscle soreness (DOMS) and improving range of motion. In fact, a meta-analysis on foam rolling found that it helped reduce muscle pain perception.
If you want to start, you can find a variety of foam rolling exercises for runners here. Try each for 30-60 seconds. You should feel a deep tissue massage, but it shouldn't be so painful that your face is cringing.
5. Treat yourself to a massage.
According to Mayo Clinic, massage can help with:
Lowering stress
Increasing relaxation
Reducing muscle soreness
Improving circulation
Improving immune function
All of these are great reasons to include it in your post run recovery! In particular, the impact on muscle soreness seems to be quite well established.
For example, a 2005 study estimated that massage reduced DOMS by about 30%. That's huge! And a separate systematic review concluded that massage was the most effective of any modality they studied for reducing delayed onset muscle soreness.
Quick tip: If you're short on cash, try looking for local massage schools near you. They often have much lower rates for massages!
6. Use a massage gun.
A massage gun is another great tool to keep in your recovery arsenal. It uses percussion therapy, which combines vibration and massage to create deep, pressured bursts to the muscles.
There is little research on massage guns at the moment as far as recovery, so most of what we have is based on similar modalities. For example, we can postulate that the studies on foam rolling and massage therapy mentioned above may also translate to massage guns. In addition, one study in the Journal of clinical and diagnostic research noted that vibration therapy may help reduce delayed onset muscle soreness.
To use a massage gun effectively, hold the gun on major muscles lightly for 30-60 seconds. Start with the lowest percussion setting and gradually increase the intensity if needed.
Keep in mind, you don't want to use too much pressure – there was a rare case of rhabdomyolysis that occured when someone used too much pressure for too long with a massage gun.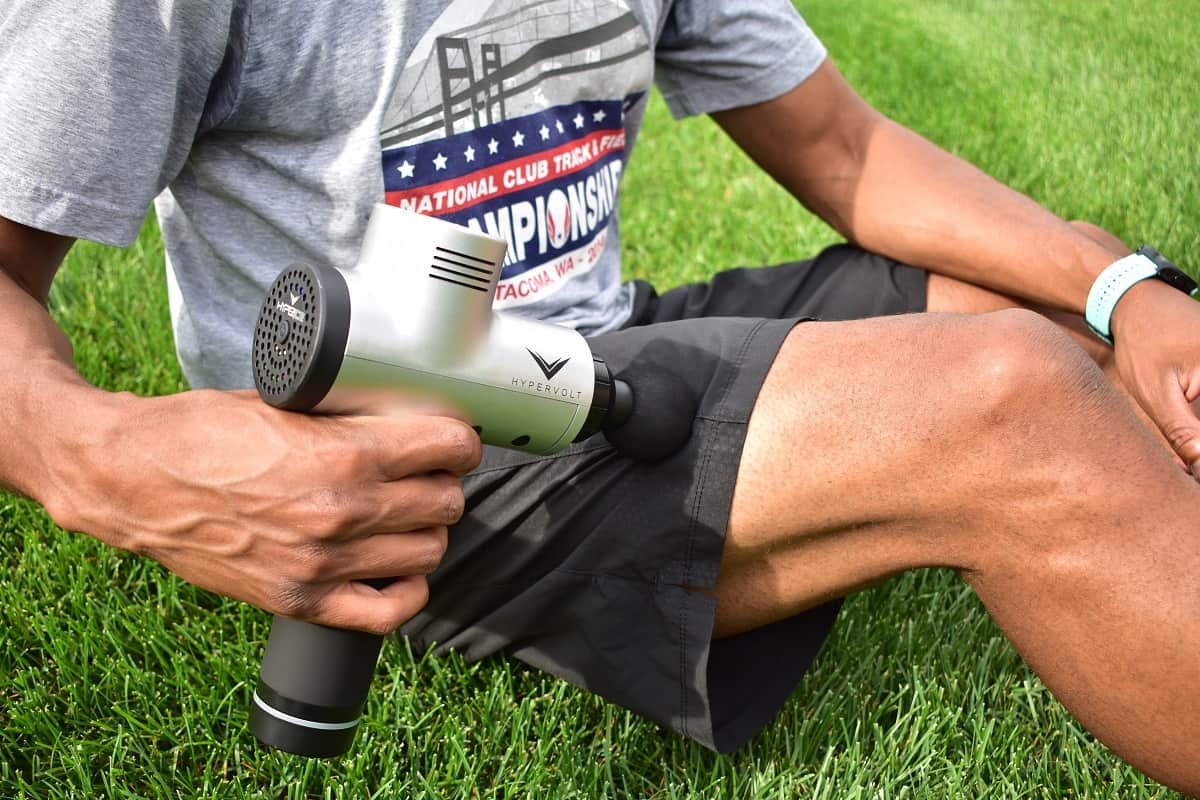 7. Try post-run ice baths.
While ice baths are not for everyone, some people find them helpful in post-run recovery.
Research on cold water immersion – the fancy scientific name for ice baths and chilly water – suggest that it may promote recovery in a number of ways:
Ameliorating hyperthermia (or in less sciency words – getting body temperature back to normal after it's slightly raised during exercise)
Reducing cardiovascular strain and central nervous system fatigue
Possibly reducing exercise induced muscle damage and muscle soreness after whole body, prolonged exercise
However, note though that there is other limited research that suggests ice baths may potentially prevent certain beneficial training adaptations too.
As such, if an athlete wants to try ice baths, I recommend they use them only after tough workouts – not after every single run.
If you've never tried an ice bath before, try soaking your legs and hips in the cold water for 5 to 10 minutes after your hard run. Note that the ice bath doesn't have to be freezing cold; on the contrary a water temperature of 50-60 degrees Fahrenheit is optimal.
Odds are you might feel great for your workout the next day!
8. Try compression socks.
While there's not much evidence for compression socks when it comes to an immediate performance benefit, there is quite a bit for post-run recovery.
For example, a 2016 review found that wearing compression socks led to less post run leg soreness and reduced markers of muscle damage and inflammation.
The theory is that the compression aids in blood flow and helps to reduce swelling.
If you want to give compression socks a try, look for a pair that is snug but not cutting-off-your-circulation tight. They should feel like they're giving your muscles a gentle hug.
Wear them after your run (or during and for a while afterward) and see if your legs feel fresher the next day.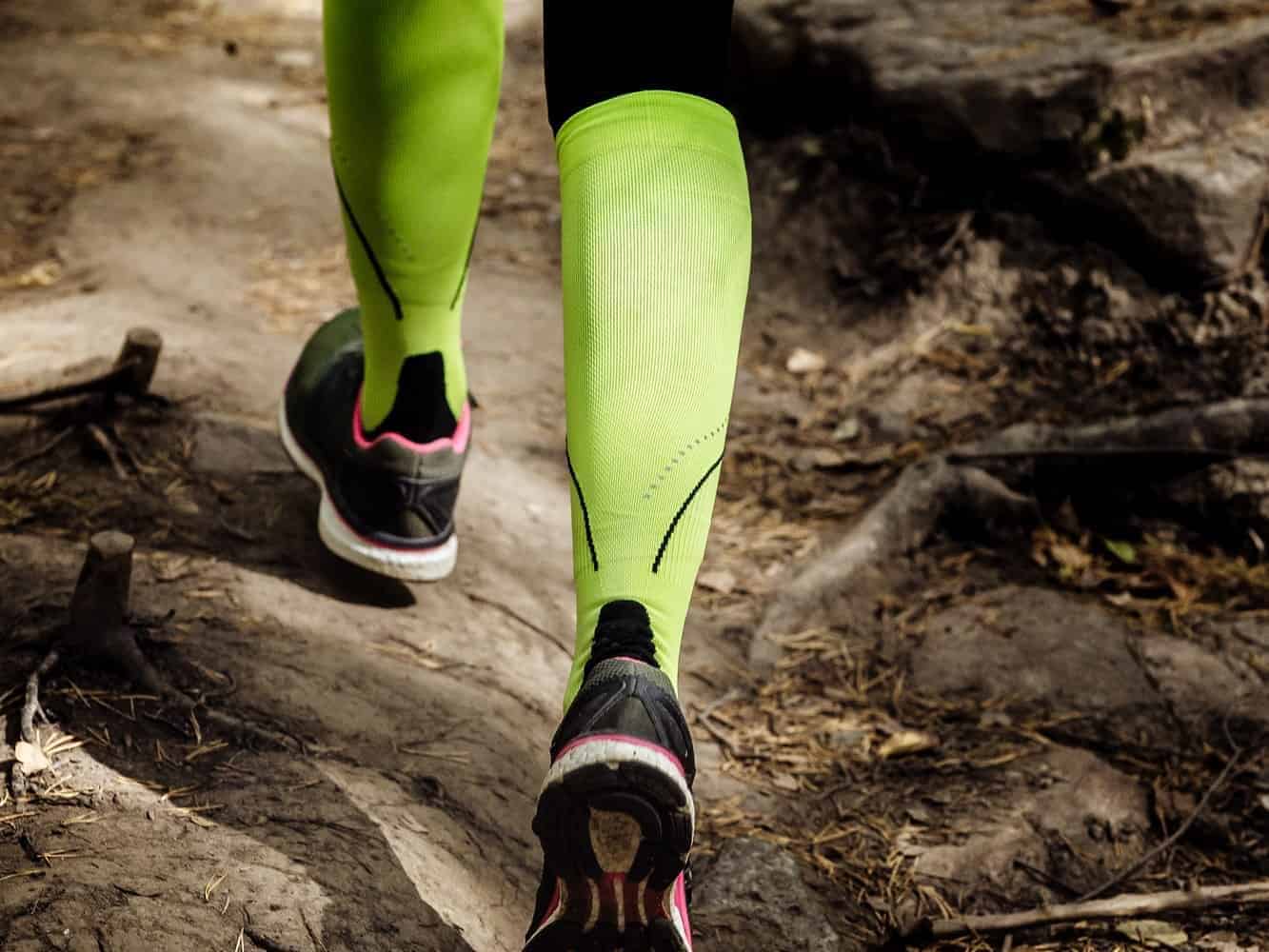 9. Train properly for proper recovery.
I know, I know – this sounds like a weird tip. But if you want your post-run recovery to be optimal, you need to make sure you're training properly to support that recovery. That means:
Running mostly easy runs, with some harder speed-based workouts. I like the 80/20 rule – around 80% easy running and 20% hard running. Not everyone will fall exactly into this ratio, but it's a good initial guideline. (Even elite athletes do a lot of easy running!)
Gradually increase your weekly mileage. The general rule of thumb is to increase this by no more than 10% each week. Again, there are some slight variations on this, but it's a good general rule for your training plan.
Use the right balance of strength training. Strength training definitely requires rest in between days. Most runners will benefit from doing more strength training in the off-season, then maintaining 1-2 sessions per week while training for a particular race.
If you don't follow these guidelines and end up overtraining, the other recovery strategies mentioned probably won't be helpful. You'll get burnt out at best, or injured and sick at worst.
By following a well-rounded training plan, though, you'll minimize your risk of injury and set yourself up for an easier post-run recovery.
The Bottom Line
Post run recovery is important for all runners, whether you're a beginner or a seasoned pro. By following the above tips, you can help your body recover more quickly and efficiently so you can get back out on the roads and trails feeling refreshed and ready to go.
Share: Do you have any post-run recovery tips that have worked well for you?
Feel free to pin this post to share with others!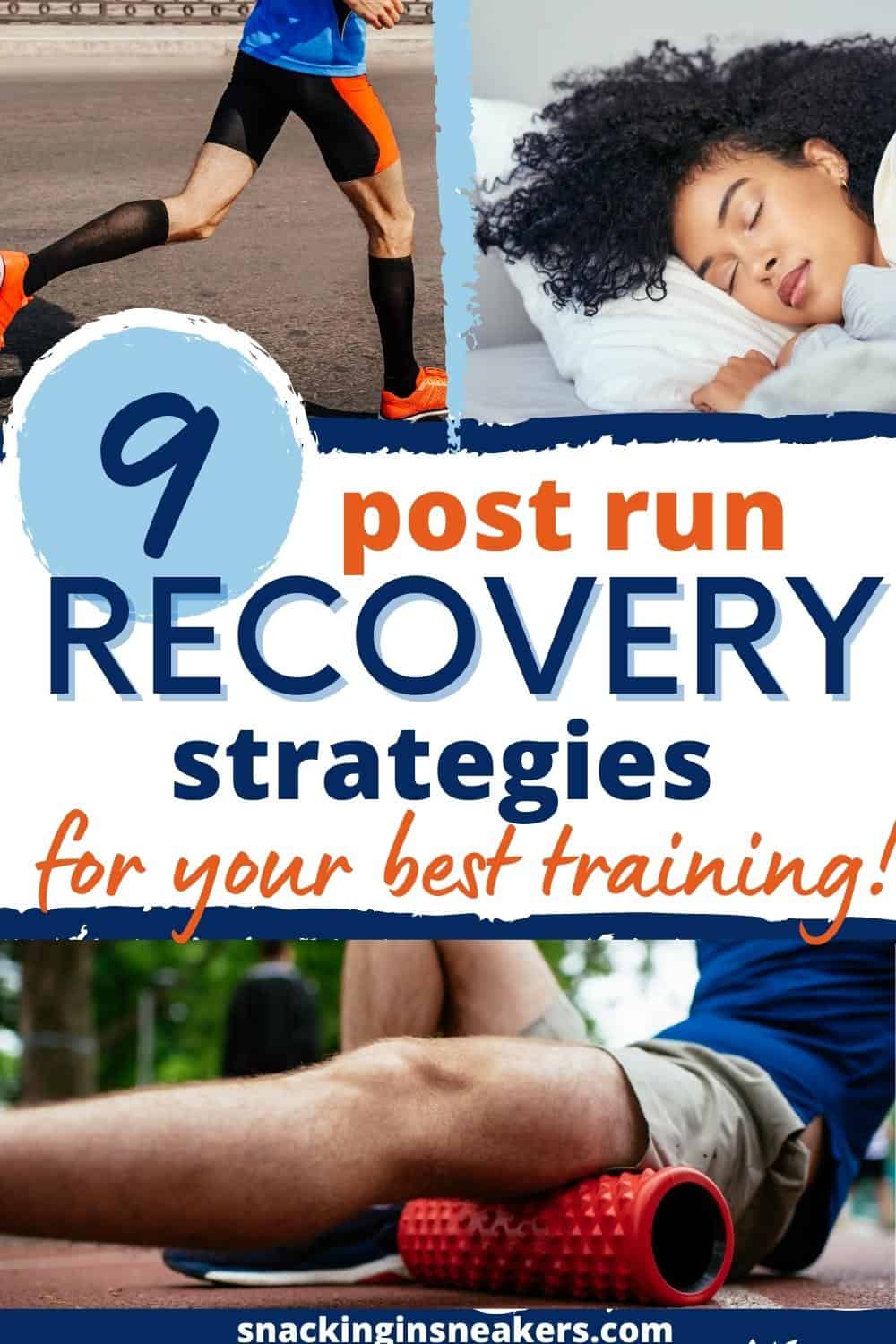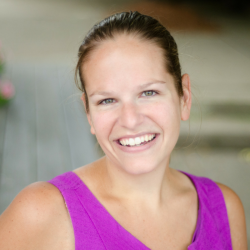 Latest posts by Chrissy Carroll
(see all)