Do you avoid cardio because you think it's a waste of time? Do you think that cardio is only for people who want to lose weight? If so, then you're believing in one of the many cardio myths out there. Let's debunk some of the most common cardio myths and show you why cardio is an important part of any workout routine!
Note: This post was first published in 2016 and has been updated in 2022.
Disclaimer: This post is written and reviewed by Chrissy Carroll, MPH, RRCA Running Coach, ACSM cPT. It is for informational purposes only and should not be construed as training advice. Consult a doctor prior to beginning any new exercise routine.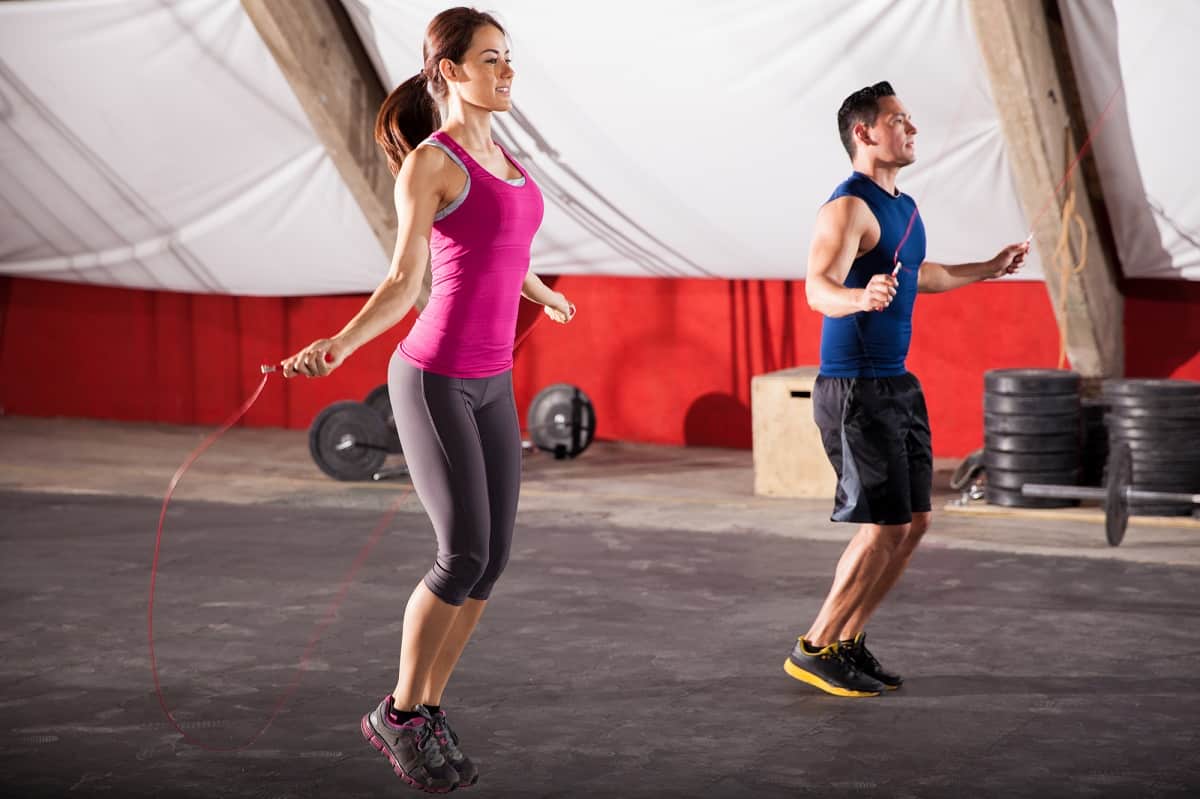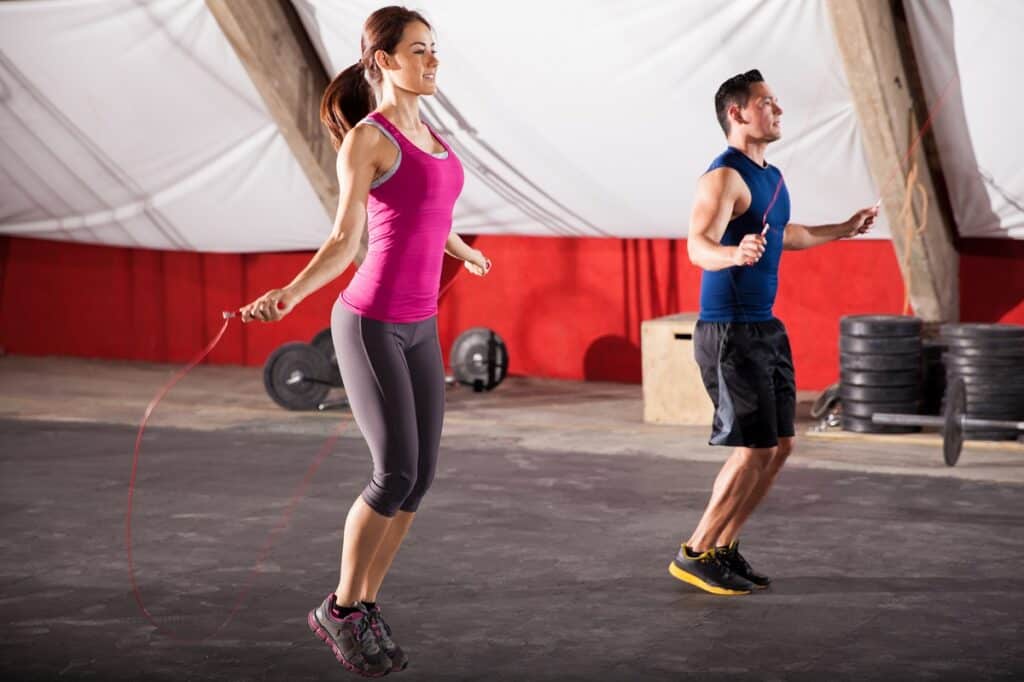 Myth 1: You should stay in the "fat burning zone".
Ever jump on a cardio machine and see those fancy heart rate graphs indicating your "fat burning zone"? Many people believe they should stay in this zone if they want to lose weight.
This is an incredibly prevalent myth that stems from a misunderstanding of exercise science. When you exercise, your body burns a combination of fat and carbohydrate. At lower intensities, your body burns mostly fat; at higher intensities, you start to burn carbohydrates.
However, it's the total calorie burn – not whether those calories come from carbs or fat in supplying energy for your workout – that impact weight loss in the long run.
There are two potential benefits to working out a lower intensity, though:
For runners and cyclists, working out a lower intensity can be part of building an aerobic base. (You can read more about heart-rate based training here.)
If you're new to exercise, working out a lower intensity may help you more comfortably maintain a longer duration of exercise.
Avoid staying in the "fat burning zone" though simply in the name of, well, burning fat. If you're working out a lower intensity solely for that reason, you may not work as hard and burn fewer calories, slowing overall progress towards that goal.
For most people, the best exercise plans (for health and other reasons) are going to include a mixture of easier days and harder days.
Myth 2: You need a full hour of cardio for health benefits.
In society, many folks seem to have an all or nothing mentality when it comes to exercise (or other wellness goals).
We either want to kill it by drinking a green smoothie for breakfast and getting in two hours at the gym and meditating at home…OR we feel crappy that we ate a donut, decide to skip the gym because "I only have 20 minutes anyway", and then zone out in front of the TV.
Being fit and healthy means balance – nothing will always fall into place perfectly, and that's OK!
Any exercise is better than nothing. And with HIIT training, you can often get a great workout in just 20 minutes.
Even if you don't like HIIT, there are still benefits to moderate intensity steady state exercise in short amounts.
For example, an interesting study came out of Japan in the late '90s that looked at the duration of walks to work and compared it to blood pressure risk. Even an 11-20 minute walk reduced the risk of high blood pressure, and there was a greater benefit for walks over 21 minutes.
Another 2019 study found that leisure time physical activity starting at just 10 minutes a day was associated with lower risk of death.
Research like this is all the more reason to get some exercise, even if you feel like you can't fit in a full workout or meet the national recommendations. Little bits of exercise still help your body.
(Of course, keep in mind to achieve certain goals however – like running your first half marathon – you may need to do longer training sessions).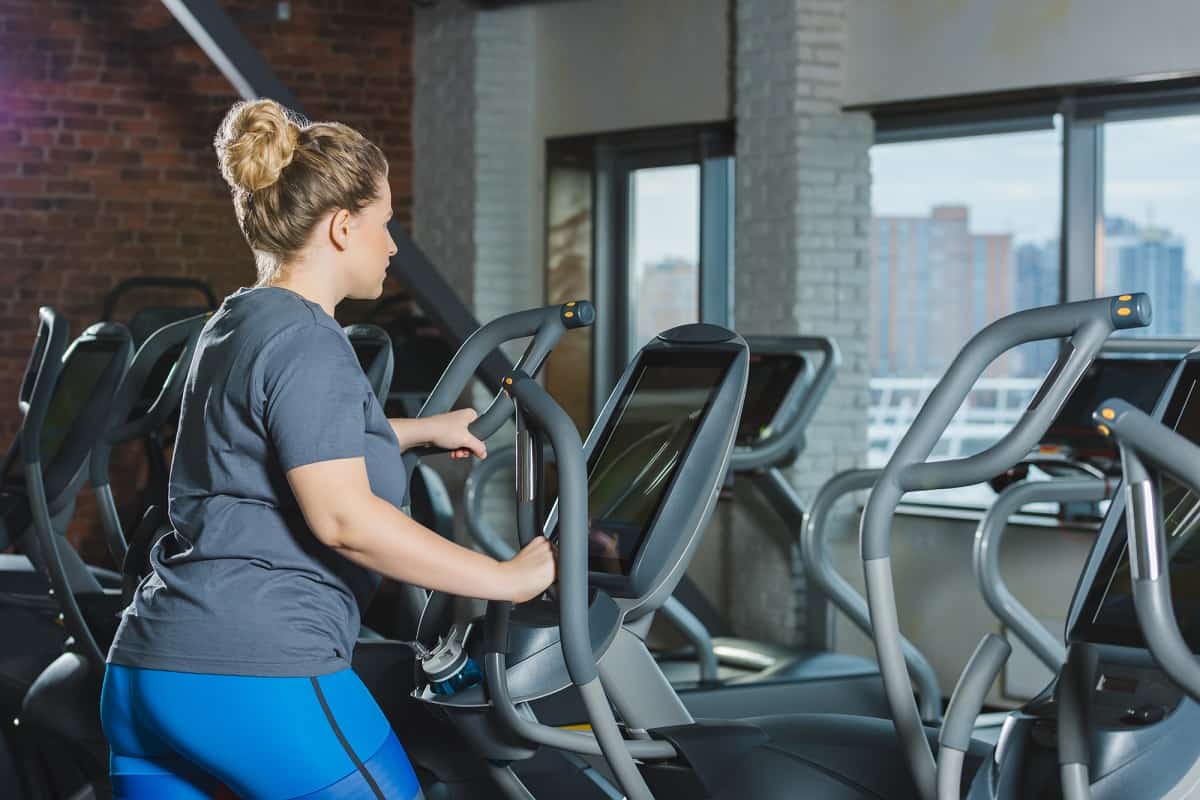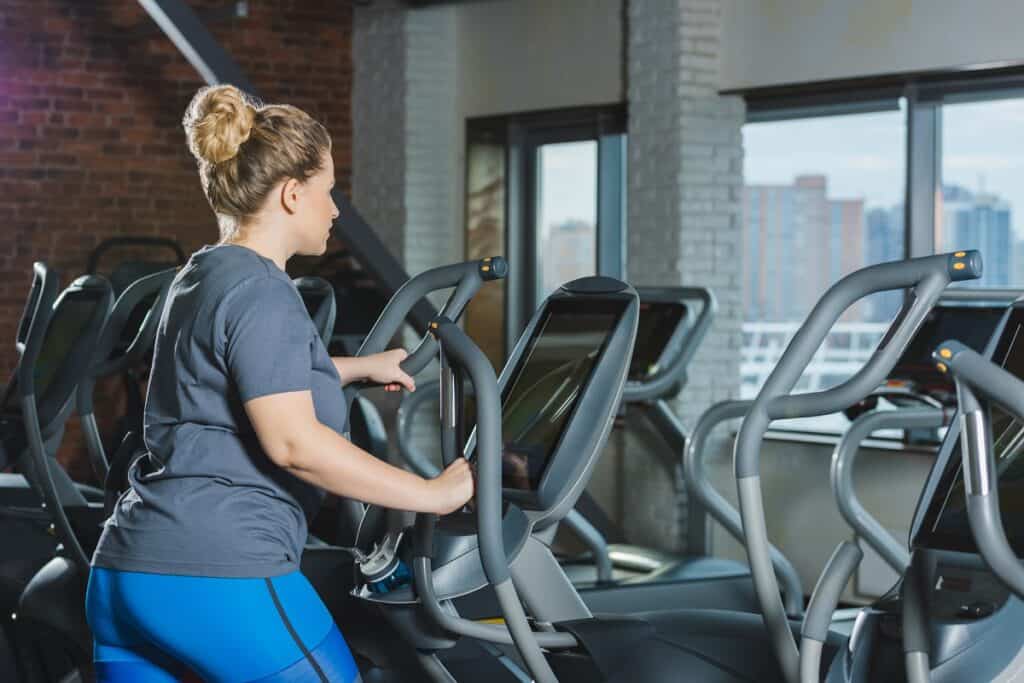 Myth 3: You should always do fasted cardio.
This myth often stems from energy fueling sources. People often say to do more fasted cardio because you'll burn more fat.
From a biochemistry standpoint, this is true but a bit misunderstood. Yes, research shows you do typically burn a higher percentage of calories from fat versus carbohydrate in a fasted state.
But similar to what was discussed in the fat burning zone myth, this isn't really something most people need to focus on. The more important part is the overall duration and calorie burn from exercise (rather than worrying about which fuel source those calories are coming from).
Plus, studies have shown that eating before a workout helps improve performance in longer duration exercise.
In other words, if you skip eating before a workout and you can't maintain the same intensity and/or duration of the workout – that leads to a less effective workout overall which is no good.
If you currently work out without eating and feel fatigued more quickly, start having a small meal or snack 1-2 hours before you hit the gym.
Along the same lines, if you feel better working out fasted and can maintain the same intensity and duration during short workouts, than that's fine too. (As a run coach I do recommend eating before a long workout, like a weekend long run, due to the performance benefits).
There are some endurance athletes that choose to do fasted runs for metabolic adaptations while training for long distance running races. Fasted cardio may be useful in training the body to enhance the ratio of fat to carbohydrate burned as fuel, so that you can last longer in endurance events before hitting the wall and/or reduce reliance on fueling products.
However, there are also risks that come along with that. Your body may break down muscle to provide protein for fuel when you're carbohydrate depleted. Fasted exercise may also increase appetite later in the day.
It's a complex topic and typically, as a coach and RD I find fueling long workouts tends to be the best strategy.
Myth 4: Cardio isn't as effective as strength training for fitness.
In the fitness world, it seems like we are polarized into two groups – those who think strength training is the fitness panacea and those that think cardio is.
The real answer is that a) everyone needs both, and b) the specific balance of each depends on your goals.
Fitness does not have to have the same exact definition to every person. You want to structure your workouts focusing on what's most important to you, as you'll be able to put your best effort into those.
If your goal is building muscle, you'll have a fitness plan that is more highly strength based than for those training for their next Ironman.
Or if your goal is to relieve stress and anxiety with exercise, you'll likely put more emphasis on the fitness activities you truly love – whether that's a sweat sesh at a gym, a group fitness class, or a long trail run.
It's all about you and your goals!
Myth 5: Cardio is boring.
Nothing could be further from the truth! Cardio embraces so many different types of exercise. Just think, you could…
Ride a bike
Go for a run
Swim at a lake
Take a Zumba class
Play tennis
Play soccer
Do a walking challenge
Jump rope
Jump on a trampoline
And the list could go on and on. Find an activity that makes cardio fun for you.
Plus, even if you're used to doing one of these activities, a change in scenery could be all you need to make it interesting again. If you usually run on the road, try going out on a new trail. If you usually ride your bike outdoors, try your hand at an indoor spin class.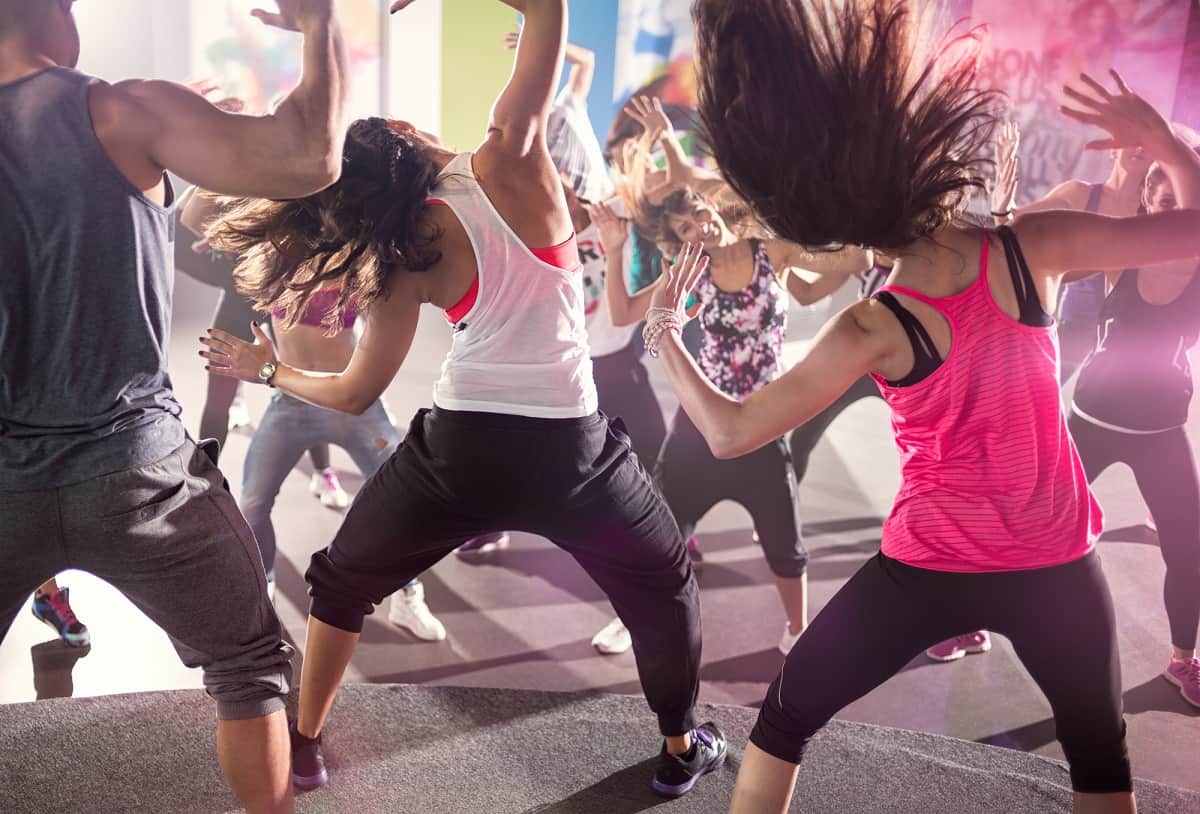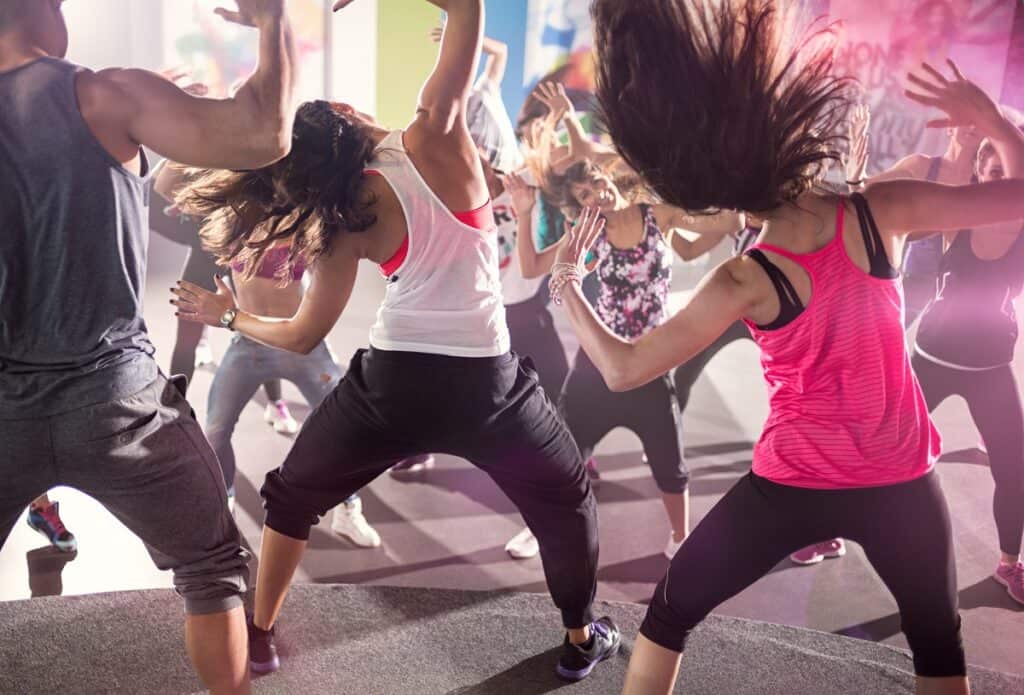 Myth 6: HIIT is better than steady state cardio.
HIIT – or high intensity interval training – utilizes short and very intense periods of work with quick rest cycles. The sessions usually last no more than 20-25 minutes.
Proponents of HIIT often tout it's quick, time-saving nature and calorie-torching benefits. And that is definitely true!
But HIIT isn't necessarily objectively better than steady state exercise.
For example, a study in the Journal of Strength and Conditioning Research compared high intensity intervals (4x4min with 3 minutes of active recovery), sprint intensity intervals (6×30 seconds with 4 minutes of active recovery), and steady state exercise (30 minutes of moderate intensity exercise).
Which group did you think burned the most calories when you take into account the workout and excess post-exercise oxygen consumption (EPOC)? Surprisingly, it was actually the steady state group that had the slightly higher overall calorie burn.
Other research, like this meta-analysis in Obesity Reviews, showcase that both HIIT and steady state exercise pan out equally for reducing excess body fat.
And both HIIT and steady state offer cardiovascular benefits – though HIIT may slightly edge out steady state in that regard. For example, a study in Sports Medicine found that interval training led to a greater improvement in brachial artery function compared to steady state exercise. Another study found that HIIT helped improve VO2 max to a greater degree.
While each type of exercise may have a slight benefit for certain scenarios, they are both good choices. Do what works best for you! (And ideally, mix up your workouts so you get to experience both types for optimal health).
[Related post:
Sprinting vs. Jogging – Which is Better?
]
The Bottom Line
The cardio myths we've debunked in this article are just that – myths! Cardio is an important part of any workout routine, and it's not just for people who want to lose weight. You don't have to spend hours on the treadmill to see results from cardio; even 10 minutes a day will provide some health benefits. Just choose an activity you love and get moving!
[Related post:
Strength training myths
.]
Feel free to pin this post to share with others.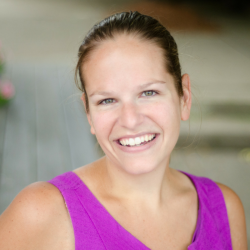 Latest posts by Chrissy Carroll
(see all)