It's no secret that running is a great way to stay in shape. But how many miles should you run a day?
Maybe you're a new runner looking to work your way up to doing a mile without stopping. Or perhaps you heard about the Pennsylvania man that has run a 5K everyday for 10 years, and are wondering if you should attempt a similar streak.
The number of miles to run each day depends on your individual fitness level, training goals, and injury risk. Learn how to figure out the right mileage for your body, how to gradually ramp up your mileage, and tips for preventing injury.
Disclaimer: This post was written and reviewed by Chrissy Carroll, MPH, RRCA Running Coach and USAT Level I Triathlon Coach. It is for informational purposes only and should not be construed as individual training advice. Please consult your doctor prior to beginning any new exercise regimen.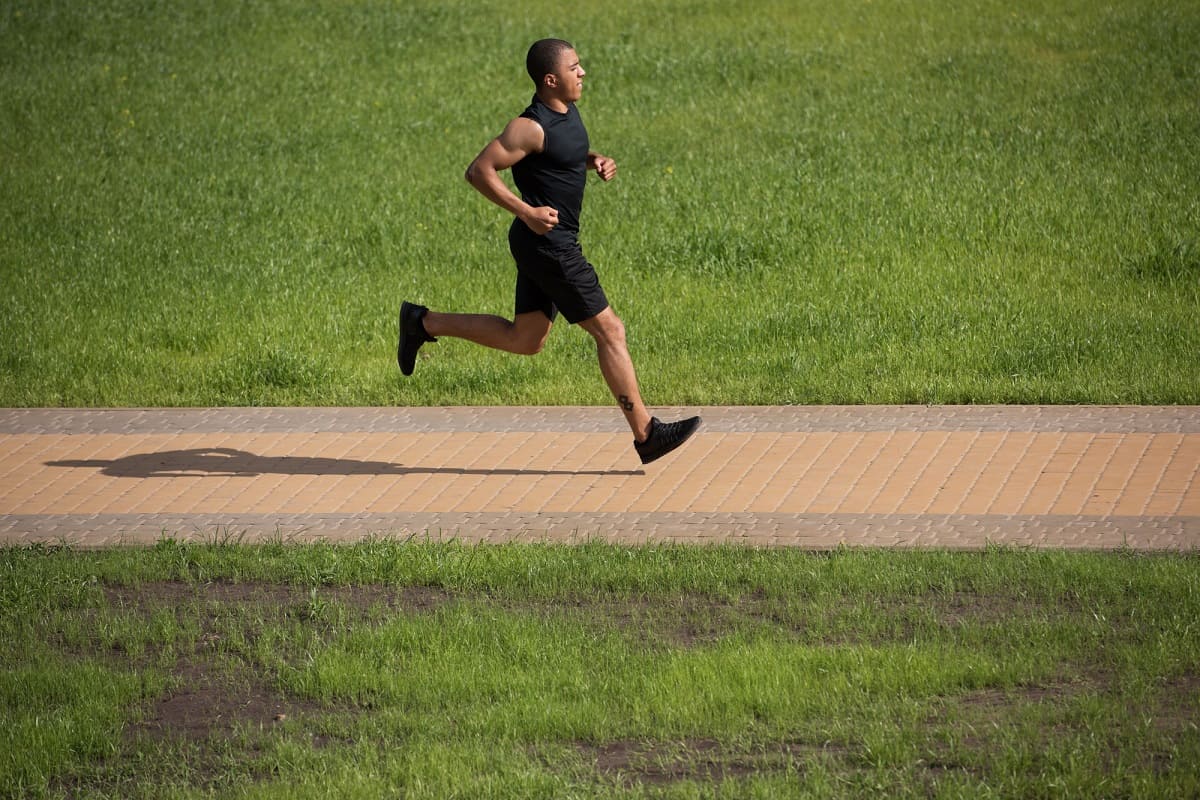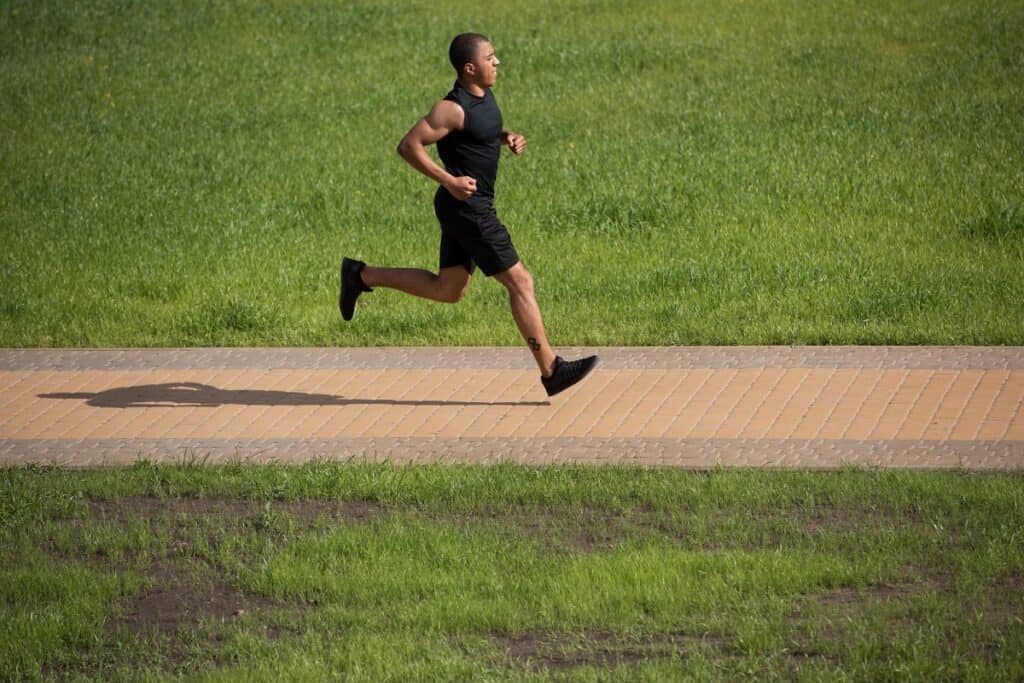 Key points for choosing how many miles per day
As a coach, I'll get into some specific scenarios below – but first, here are the most important points to know when it comes to how many miles to run each day:
Match your mileage to your goals. The right number of daily miles will vary greatly for an experienced marathoner who is looking to PR compared to a new runner that likes to pound the pavement for anxiety-quelling benefits.
Beginners with less established fitness should start with less miles per day compared to experienced runners with a higher fitness level.
Build a strong running base before adding in more mileage (or speedwork). Gradually increase your mileage a little each week, rather than making any major jumps.
Anyone with injuries should ensure they have medical clearance to maintain or increase mileage. If you are prone to injury, less total mileage and/or easier pacing may be helpful.
Daily running can be safe for some people when done at a slow pace for shorter distances. However, it can increase injury risk for some runners, particularly when they push the pace or mileage. For most people, incorporating at least one rest day each week is a smart move.
Run the amount that feels good for your body! You know your body better than anyone else. Just because your neighbor keeps posting about the Goggins challenge, doesn't mean you need to do the same thing. You do you, my friend.
Below are some guidelines based on personal goals. This isn't an exhaustive or definitive list, but should help with some general guidance.
If you are looking to improve overall fitness:
If you're trying to build up your overall fitness, running can be a great addition to your routine. It helps your cardiovascular and respiratory health, builds strong bones, and can help you live a longer life.
For example, one study found that running was linked to a 27% reduced risk of all-cause death!
Ideally, an overall fitness routine should include a cardiovascular exercise like running, as well as strength training to complement that. Strength training will preserve and build lean muscle mass, which affects your metabolism and functional abilities.
If you've just started running, try starting with a run-walk plan, like the one found in our guide to starting jogging. This involves three days per week of running, with each week progressing in the run/walk intervals.
The specific mileage you do will vary based on your speed, but most people can expect to start around 1 to 1.5 miles of combined running and walking, and build up to around 2-3 miles of straight running after a couple months.
Those who are already in a steady exercise routine may choose to run several days a week for 2 to 5 miles at a time for solid overall fitness. They may or may not choose to include one longer run day on the weekend.
Once you've got consistent steady-paced running down, it may be helpful to add in occasional sprinting workouts. As discussed in our post about sprinting vs. jogging – sprinting may help provide some additional benefits as far as different muscle fiber recruitment and cardiovascular health. However, sprinting workouts can increase injury risk – so be sure your body is at a place where you can comfortably add those in.
On the days you're not running (or paired as an AM/PM workout) you should incorporate at least 2 days per week of strength training.
This can be as simple as bodyweight exercises like squats and lunges, or maybe you try adding some resistance band exercises to the mix. You could also do a gym-based strength workout if you prefer working with more equipment.
If you run for mental health benefits:
Many runners pound the pavement not to train for a race, but simply because it makes them feel great. Running has been linked to mental health benefits like reducing stress and anxiety. Exercise is also associated with increased BDNF – brain-derived neurotrophic factor – which may be linked to brain health and cognitive benefits.
If these are your reasons for running, there's no need to worry about how many miles you're logging in each day. In fact, a 2021 study found that even a short 10-minute run may elicit improved mood and cognitive function.
Instead, focus on making running part of an enjoyable exercise routine – however often and however many miles that is.
This might look like a daily two mile run that you use to start your day, or occasional weekend runs at the park with your kiddo. Or maybe you (like me) enjoy a long trail run on the weekend that gives you time to decompress and be in nature.
One helpful tip – it seems that the acute act of exercise, like running, is associated with the mood boost. As such, it may be beneficial to have some form of movement every day for these benefits. That doesn't mean you need to run everyday, but it's smart to move your body in some way most days.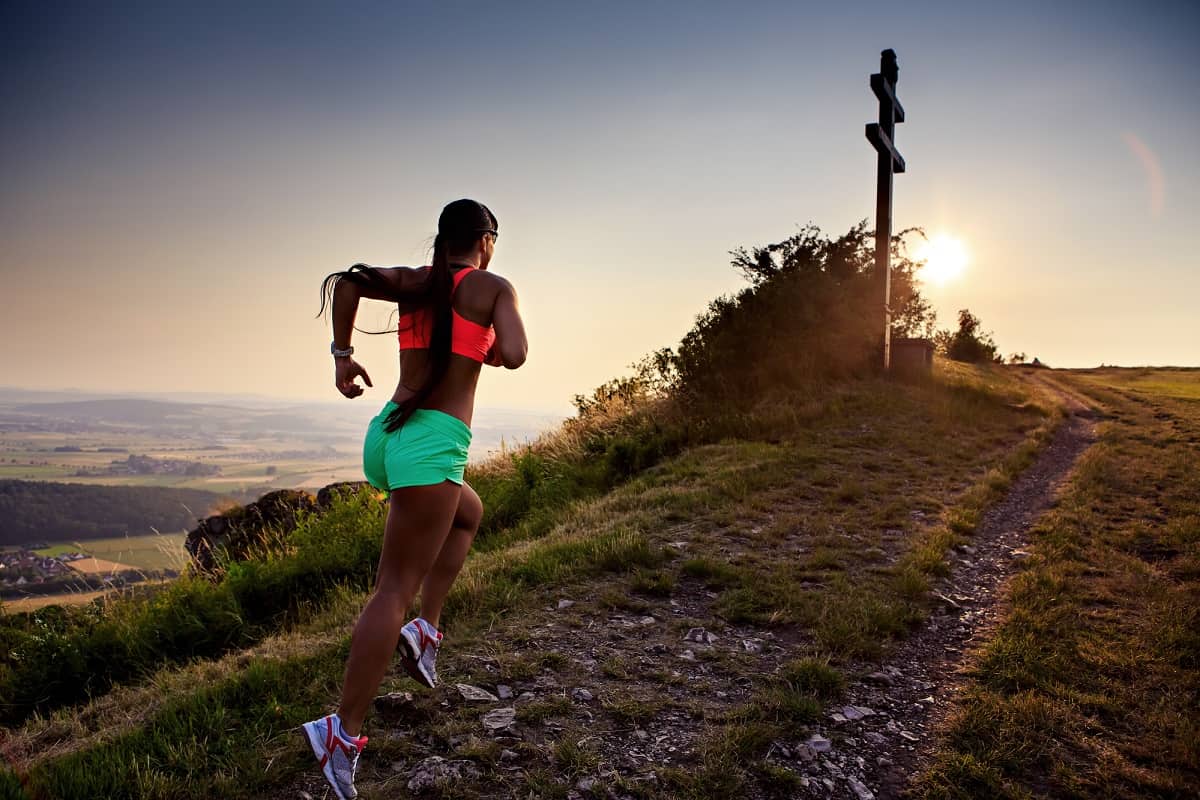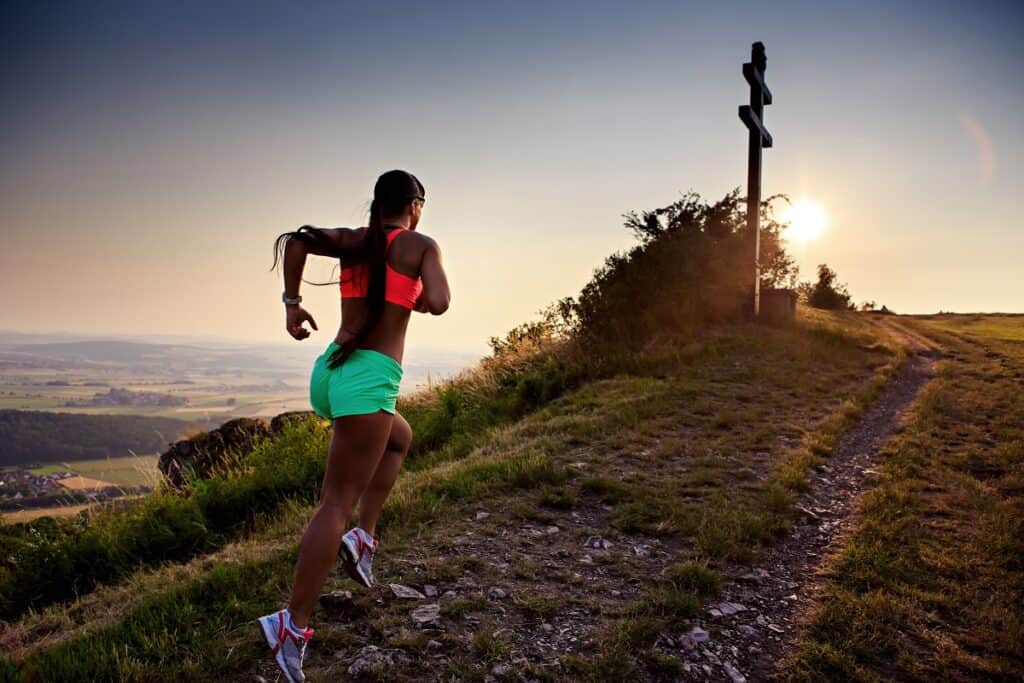 If you are training for long-distance races (half marathon, marathon, ultra):
Once you move into training for a race, following a training plan that specifies daily mileage becomes more important. Unfortunately, there is no specific rule on how many miles one should run when training for any particular race.
Beginners without a time goal may be able to complete a marathon by training around 30-40 miles a week. Experienced runners may be up around 50-70 miles per week, while advanced runners may be putting in more than 70 miles a week.
Of course, this would be broken down over 4 to 6 days per week of training (with professional athletes possibly having 7 days a week of training).
Let's say you've been running a while, but are training for your first marathon, and you're currently running 35-40 miles per week. One training week might look like this as far as daily mileage:
Monday – 5 miles easy
Tuesday – 2 mile easy, 2 miles at tempo pace, 2 miles easy
Wednesday – 6 miles easy
Thursday – 4 miles hills
Friday – 4 miles easy
Saturday – 14 mile long run
Sunday – Rest
Of course, each week will be different, with overall mileage increasing as it gets closer to race day. While some of the easy short runs may stay fairly similar as far as daily mileage, midweek runs and long runs often progressively ramp up.
Generally, there are a few rules of thumb to keep in mind when you are training for longer events and considering your daily mileage:
Most miles you run should be easy and comfortably paced. Doing too many fast-paced runs or track workouts will increase injury risk.
A key predictor of success for marathoners is consistency and getting your body used to that cumulative mileage. Avoid skipping too many workouts in your training plan.
Aim to increase your mileage by no more than about 10% each week. There's room for some flexibility here, similar to other "rules" in running, but this tends to be pretty good advice.
Typically, you'll have one long run per week (or in the case of ultra runners, often two back-to-back long days). Many running coaches will recommend that the long run doesn't exceed 30-40% of your weekly mileage. I do take a little liberty on breaking this rule sometimes with the athletes I coach depending on their goals, fitness, and schedule – but it's a good initial benchmark to evaluate your routine. If you are only running 20 miles a week, you don't want to get out there and do 15 of them in one go on the weekend.
When it comes to daily mileage on your long run, you probably wouldn't increase that by more than 2-3 miles from your previous longest run.
If you are training for short-distance races (1 mile, 5K, 10K):
Training for a shorter race often involves fewer total weekly miles than training for a long-distance race, but still involves considerable distance and frequent runs.
A person training for their first 5K race may start by running 1 mile, three times per week, and work their way up to being able to do the 3.1 miles straight.
On the flip side, a competitive athlete training for a 5K PR may be running five to six days per week, with several different types of runs – some easy runs of 3-6 miles, track workouts, tempo runs, and a longer endurance run of 6 to 8 miles.
For example, here's what a week might look like for someone using a more advanced 5K training plan:
Monday – Track workout. 10-minute comfortably paced warm up. Do 5x800m at goal 5K pace. Recover with a jog or walk for 400m between each. Cool down with a 10-minute comfortably paced run.
Tuesday – 3 mile easy run.
Wednesday – Rest, cross train, or easy run.
Thursday – Tempo run. Start with 10 minutes of comfortable running, accelerating to 20 minutes at tempo pace, then finishing with 10 minutes of comfortable running.
Friday – 4 mile easy run.
Saturday – 7 mile endurance run.
Sunday – Rest.
When you are training for a shorter-distance event, here are some considerations regarding daily mileage:
Similar to longer distances, the majority of miles should be comfortably paced.
You'll have faster (and likely more overall) speedwork for a short distance plan. This frequently includes tempo runs and track workouts. Do not attempt those types of workouts until you have been running comfortably at a steady pace for several months without injury.
While a track workout may not look like a lot of mileage up front, it adds up. For example, in the Monday workout listed above, a runner would likely get in around 5.5 miles total, once the warm up, recovery distances, and cool down were added up with the actual intervals themselves.
The specific daily mileage will depend on your goal race and fitness level. Beginners should start with lower mileage, frequently using a run-walk program to build endurance and starting with a few days per week.
A Final Word
When it comes to how many miles to run each day, the right number varies based on your goals, fitness level, and injury history. No matter how many miles you choose to run each day, be sure to rest as necessary and take a break from running occasionally. This will give your body time to recover and lower injury risk. Good luck! 🙂
Share: How much do you run each day? What's the right running routine for your body?
Feel free to pin this post to share with others.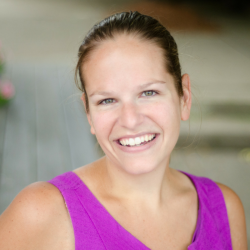 Latest posts by Chrissy Carroll
(see all)