Smoothie bowls are all the rage right now, and for good reason – they are a delicious way to start the day! But sometimes, it can be challenging to get the right texture. You either end up with a thin drinkable option, or the mixture is so concentrated that your blender is struggling to get through it. Not to worry! Let's take a look at seven tips for how to make a thick, spoonable smoothie bowl.
Keep in mind you don't have to use every tip below, but the first three tips are universal for every smoothie bowl.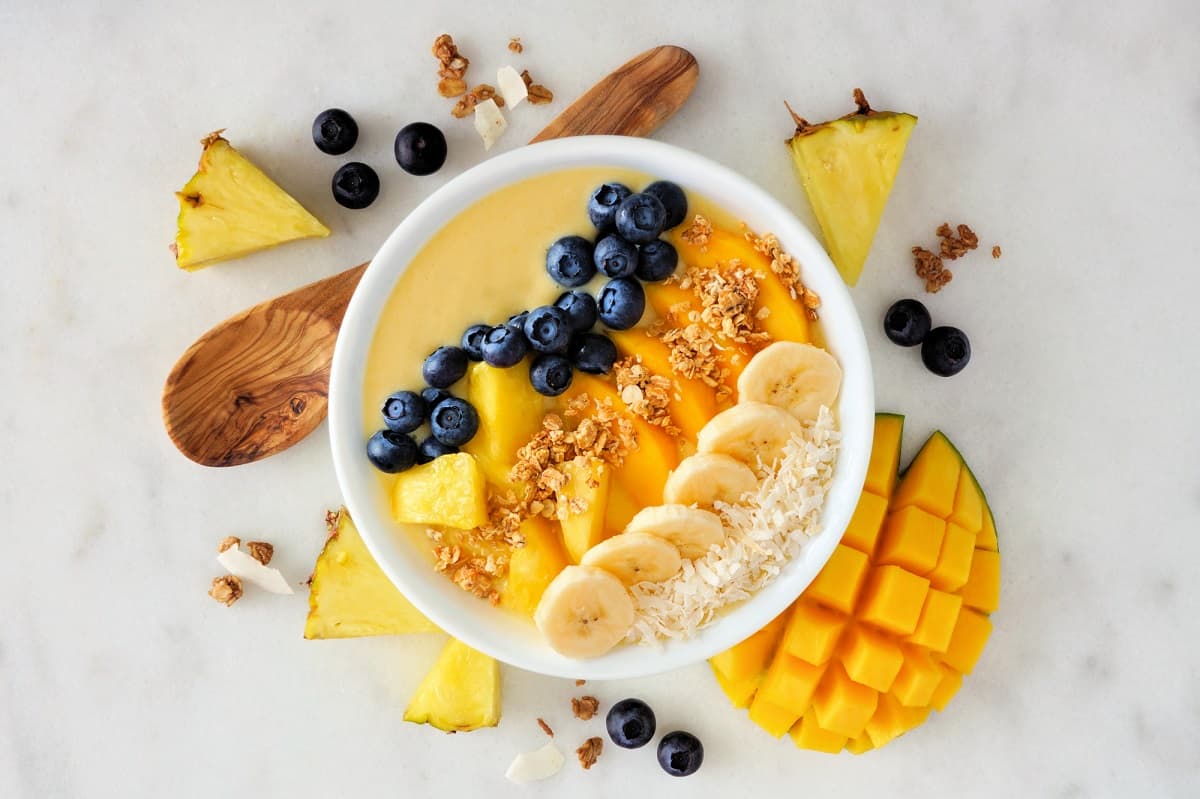 Tip #1: Don't use too much liquid.
This seems like a no-brainer, but it's the most common factor that could cause a thin smoothie bowl.
If you add too much liquid to your ingredients, it will naturally be thinner, resulting in the texture you can drink with a straw rather than scoop with a spoon.
Start with less liquid than you think you need, and add more if necessary.
Tip #2: Use a good blender.
This relates to the first tip. If you have a sub-par blender, you may find that your machine struggles to power through the ingredients when there isn't much liquid. This often results in people adding more liquid, leading to a thin smoothie.
Investing in a good blender can make all the difference. Blenders with more powerful motors and blades are designed to power through tough ingredients like frozen fruits/veggies, ice cubes, and nuts. It can process your ingredients more efficiently, resulting in a creamy texture that won't strain your machine.
There are plenty of great models on the market, so take your time to find one that fits your needs and budget. Vitamix is obviously one of the most well-known high-quality brands, but can also be pricey. If you can't afford one of those, I've had great luck with Ninja brand products.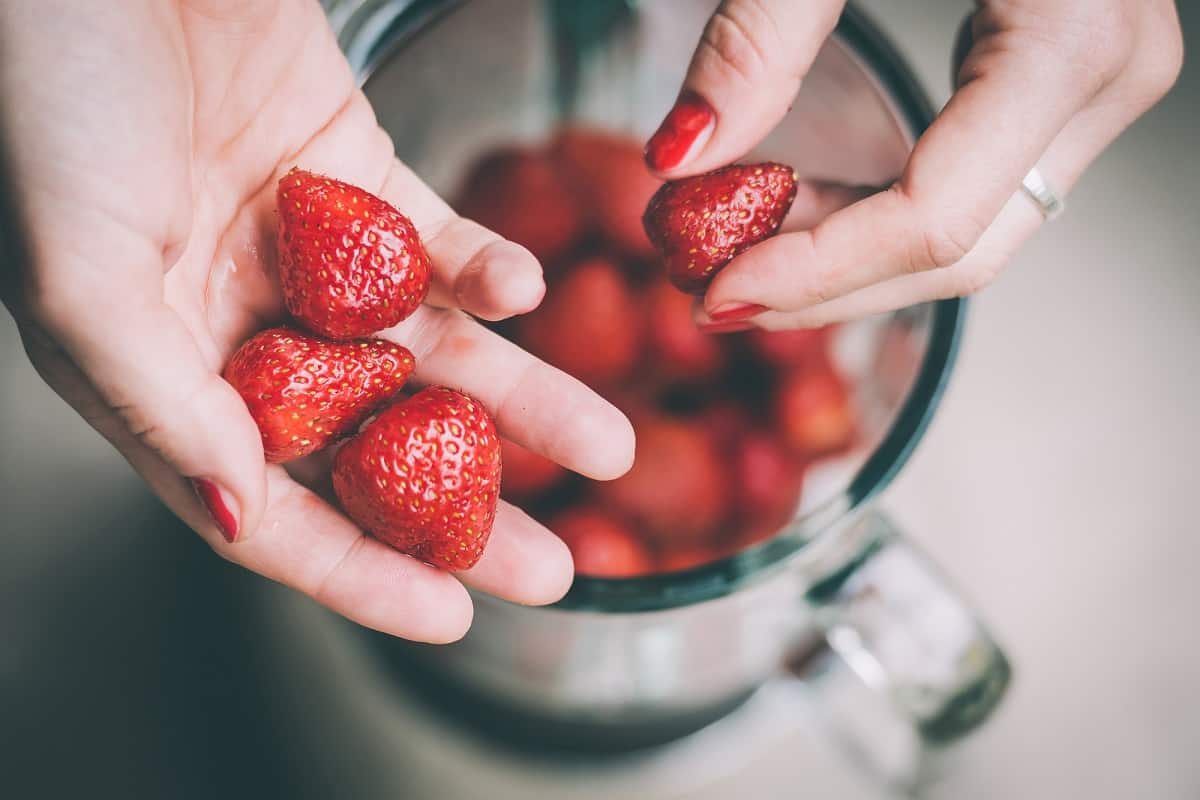 Tip #3: Use frozen fruits and veggies.
There are a ton of reasons to use frozen fruits and veggies in smoothies. Not only do they make smoothies thick and creamy, but they also last longer in the freezer, thus reducing food waste. Buying frozen can also mean saving money compared to purchasing off-season fresh items.
Bananas in particular are one of the best ingredients for thick smoothie bowls. They have a lower water content compared to many other fruits (only 75% according to Healthline) which prevents them from getting too much of an icy texture when frozen. It's why you'll find bananas in a ton of smoothie recipes!
I love to purchase marked-down browning bananas at the grocery store, and immediately freeze 'em in chunks to use later for smoothies or baking. Cheap and perfect for knowing you've always got them on hand.
That said, if you're not a banana fan, there are other frozen fruits and veggies that you can use to help create a thick and creamy texture:
Avocados – Yep, you can freeze avocados! Their high fat content helps add a rich, creamy texture.
Cauliflower rice – Don't knock it 'til you try it. I like adding frozen cauliflower rice to smoothies with nut butter. Be sure you've got a powerful blender to fully incorporate it.
Mango – Though not quite as creamy as bananas, frozen mango tends to work well for thickening up a smoothie bowl.
Tip #4: Add chia seeds.
Cha-cha-cha-chia! Yep, those famous seeds can also be found as a food product – typically in the natural aisle – at your local grocery store. The little seeds absorb fluid, so blending them into a smoothie bowl will help to thicken it up.
As a bonus, chia seeds are packed with fiber and healthy fats, making them a smart addition to any recipe.
Tip #5: Add yogurt.
It makes sense, right? Yogurt, especially Greek or Skyr, is already naturally creamy and thick. Adding it to your smoothie bowl recipe will help the final product achieve those qualities.
Experiment with amounts. I usually will throw in a few spoonfuls of plain or vanilla non-fat Greek yogurt to help with the texture as well as add a boost of protein to the smoothie bowl. That protein makes it more filling and satisfying.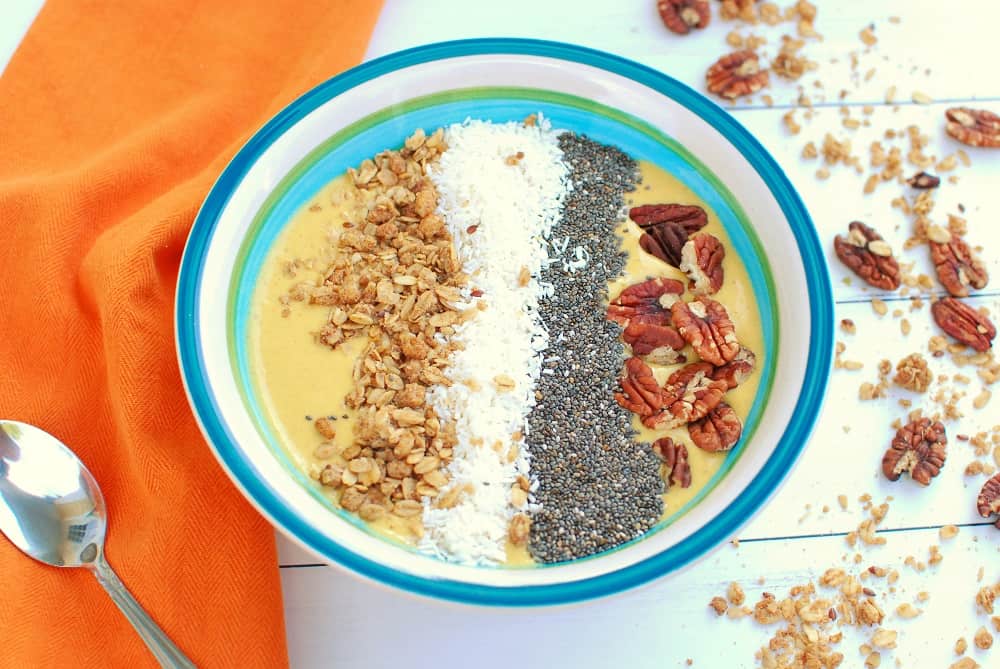 Tip #6: Add oatmeal.
Oats naturally absorb some water, so you can blend them into your smoothie to help with thickening the bowl. You can add in uncooked instant or old fashioned oats raw, but don't use steel cut oats or they'll be too coarse. You can also add in some leftover cooked oatmeal (this is a great option if you tend to have digestive concerns when eating raw oats).
Oats are a great source of soluble fiber, including one type called beta glucan. In fact, research suggests that beta glucan may help regulate cholesterol and have a better impact on blood sugar levels compared to carbohydrate sources without such fiber. It's a win-win for your smoothie bowl!
Tip #7: Add nut or seed butter.
Is there anything better than adding nut butter to your smoothie bowl? Drizzling some on top is always welcome, but blending it in can help thicken up your smoothie bowl as well. The high fat content and thick consistency of nut butters helps create the right final texture.
Peanut butter, cashew butter, almond butter, sunflower seed butter, pumpkin seed butter…there are so many options to choose from!
Thick Smoothie Bowl Recipes
Don't want to create your own concoction? Try one of these tasty recipes that are foolproof for getting the right texture:
The Bottom Line
Now that you're armed with these helpful tips, it's time for you to whip up the thickest, creamiest smoothie bowl of your dreams! Don't forget to add some of your favorite healthy smoothie bowl toppings for a fun and delicious treat. Enjoy!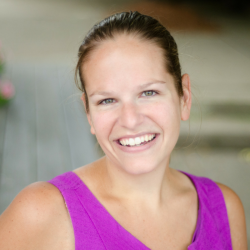 Latest posts by Chrissy Carroll
(see all)