As the miles (and years) roll by, you know there is more to your running journey than just conquering distances. You're all about maintaining your health, and part of that is ensuring your brain is in tip-top shape – both now and in the future.
Luckily, you're already nailing down one piece of the brain health puzzle – exercise. Research has shown that running can increase the number of new neurons in the brain, as well as the strength and efficiency of the connections between neurons. It also optimizes the brain's responses to stress, according to recent studies.
Some of these benefits may be related to the fact that exercise increases a chemical called BDNF, brain derived neurotropic factor. If you think of your brain like a garden, BDNF acts like fertilizer, helping grow new neurons and strengthen connections.
In fact, of all the lifestyle behaviors available, exercise may have the greatest effect in reducing dementia risk, as noted by Dr. Suzanne de la Monte during a presentation titled "Nutrition and Neurological Health: Understanding the Link Between Diet and Cognitive Decline", presented at the recent Food and Nutrition Conference and Expo (FNCE).
But there are still additional steps you can take to promote good brain health via your diet!
Let's dig into 7 of the best nutrition hacks…
Note: A huge thanks Dr. Suzanne de la Monte and Jennifer Ventrelle MS, RDN, CPT who presented the session "Nutrition and Neurological Health: Understanding the Link Between Diet and Cognitive Decline" at FNCE 2023, where some of this information was derived from.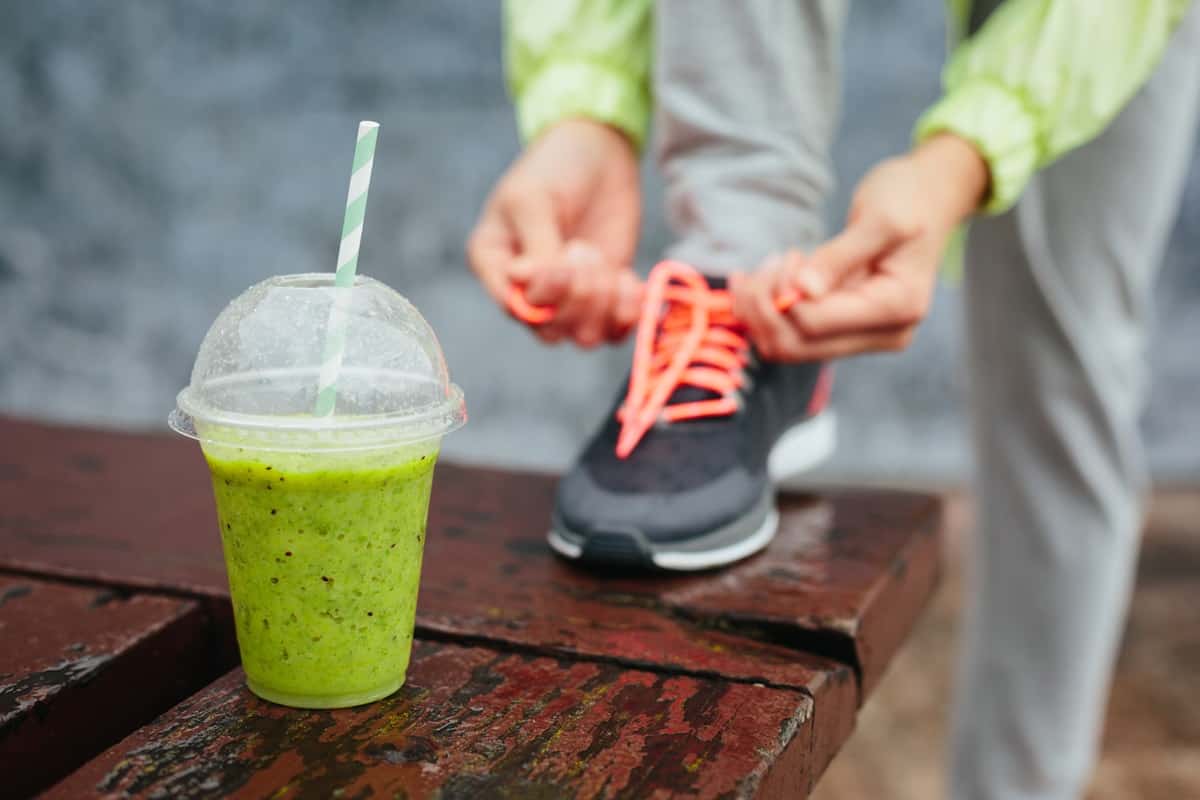 1. Eat leafy greens every day.
As Jennifer Ventrelle, MS, RDN noted at FNCE, the MIND Diet has been linked to slower cognitive decline with aging and reduced risk of Alzheimer's disease. And part of this diet includes eating at least 7 servings per week of green leafy vegetables.
One interesting study looked specifically at leafy green intake among older adults over almost 5 years. Those adults that ate the most leafy greens had a slower rate of cognitive decline. In fact, their brains were estimated to be about 11 years "younger" than those who ate the least amount of leafy greens!
Need some creative ways to do this? Here are a few ideas:
Blend leafy greens like spinach, kale, beet greens, or Swiss chard into your morning smoothie. (This beet green smoothie is a favorite!)
Try making kale chips for a crispy and delicious snack (like these ranch kale chips – yum).
Make pesto recipes using any leafy green along with olive oil, garlic, lemon, and parmesan (you can even use the greens from carrots to make pesto).
Add a variety of leafy greens to sandwiches, soups, and salads.
Saute greens with scrambled eggs in the morning.
Use large greens like collard greens or swiss chard leaves to make wraps or roasted roll-ups.
2. Eat berries most days.
The MIND diet also emphasizes including berries at least 5 times per week, as they have been specifically linked to brain health. The benefits could be due to polyphenols present in the berries (plant compounds that benefit our health), or other health-promoting aspects of the fruit.
Scientists state that berries may be involved in antioxidant action, signaling pathways, reducing inflammation, helping cells survive longer, nerve transmissions, or another aspect of brain health.
In other words, we don't know exactly all the ways they may help, but we know that they help! Here are a few highlights:
Blueberries – One study found that adding freeze-dried blueberries (equivalent to 1 cup of fresh blueberries) was linked to improve cognition among older adults. Similarly, other research has shown that blueberries enhanced neuronal response during memory tests. Here are some ways to include them:
Strawberries – These are particularly rich in a compound called pelargonidin, and high strawberry intake was linked to lower amounts of certain Alzheimer's disease pathology in one study and lower risk of Alzheimer's dementia in another study. Strawberries have also been linked to improved insulin resistance. At FNCE, researchers noted that neurodegeneration may be related to insulin resistance, so foods and diets that prevent this are important for maintaining brain function. Here are some ways to include strawberries:
Blackberries – While there isn't as much human research on blackberries, animal studies have noted improved motor and cognitive performance with a blackberry-enhanced diet. There is also some animal evidence that blackberries may protect the brain from inflammation associated with high intake of unhealthy fats.
Raspberries – Scientists believe that raspberries contain unique polyphenols that help reduce the risk of neurodegeneration. Similar to blackberries, research suggests raspberries may also protect against the effects of a diet high in unhealthy fats.
And bonus – the berry benefits aren't necessarily limited to preventing degeneration of the brain as we age. One study found that eating mixed berries helped preserve cognitive performance for up to 6 hours afterwards, reducing the impact of "decision fatigue."
3. Use olive oil every day.
Research suggests that high-quality olive oil is linked to better cognitive performance and a lower risk of neurodegenerative disease. And among adults with cognitive impairment, eating 2 tablespoons of polyphenol-rich olive oil each day was linked to improved clinical dementia ratings and behavioral scores, as well as enhanced functional connectivity in the brain.
While the mechanism behind these benefits isn't fully clear, it may be related to polyphenols in olive oil (like a compound called oleocanthal) that reduce inflammation or combat cell stress.
What's the practical recommendation? Aim to eat 2 tablespoons of olive oil each day! If you want, you can look specifically for olive oil that has been tested for high polyphenol content (these are widely available online).
This can be used as part of a dressing or marinade, or as cooking oil. Keep in mind that high heat can reduce some of the polyphenols thought to be linked to these benefits, but olive oil still retains a relatively large amount of polyphenols even after cooking.
4. Limit added sugar each day.
With some evidence that brain health issues are related to insulin resistance, it makes sense that you'd want to limit the amount of added sugar in the diet. In fact, a recent study noted that total sugar consumption and high intake of sugar sweetened beverages were linked to low memory performance in older adults. Another study found links to lower cognitive function in both middle-aged and older adults.
The current recommendations for added sugar intake are:
Less than 9 teaspoons (36 grams) for men
Less than 6 teaspoons (25 grams) for women.
But the average American (both kids and adults) consume about 17 teaspoons each day!
Try tracking your intake for a few days and see if your everyday diet is exceeding the recommendations. If so, take steps to look for lower-added-sugar products and/or reduce the sugar you add to foods when cooking.
Often, simple brand swaps can make a big difference in sugar intake. For example, ¾ cup of a popular brand of vanilla Greek yogurt contains 21 grams of sugar. But comparing brands, you might instead choose Two Good Vanilla yogurt, which contains 2 grams of sugar (sweetened with stevia) for the same serving. Or, if you prefer no alternative sweeteners, a product like Siggi's vanilla yogurt contains only 11 grams of sugar in the same serving, almost 50% less than the original brand.
Keep in mind that it's fine to include added sugar outside of these guidelines during long runs (for example, in sports drinks or energy gels), as those sugars are necessary for fueling your muscles during exercise. But in your everyday diet, try to minimize foods with lots of added sugar.
5. Include flavonoid-rich foods at each meal.
Flavonoids are a type of "dietary bioactive compound" found in plants we consume, like vegetables, tea, fruits, and cocoa. These are not directly needed to meet basic human needs, but can have a positive impact on health. When it comes to the brain, they may protect it from inflammation, alleviate stress to cells, and play a role in certain types of signaling.
Interestingly, research suggests physical activity may enhance the uptake of active compounds from the flavonoids in the gut – so those regular runs are doing your body a favor for brain health! In fact, one study found the plasma level of these active compounds were 40% higher in regular runners (compared to walkers).
You can work to increase the different flavonoids in your diet by eating foods from a variety of subclasses:
Flavonols – onions, scallions, wine, tea, broccoli, berries, kale, lettuce
Flavan-3-ols – tea, apples, berries, peaches, pears, chocolate, red wine
Flavanones – grapefruit, lemon, lime, orange
Flavones – parsley, oregano, artichokes, pepper, celery
Isoflavones – soy, beans, peas, lentils
Anthocyanidins – elderberry, berries, chickpeas, red cabbage, pomegranate, red grapes
Try choosing at least one flavonoid-rich food to include at each meal and snack.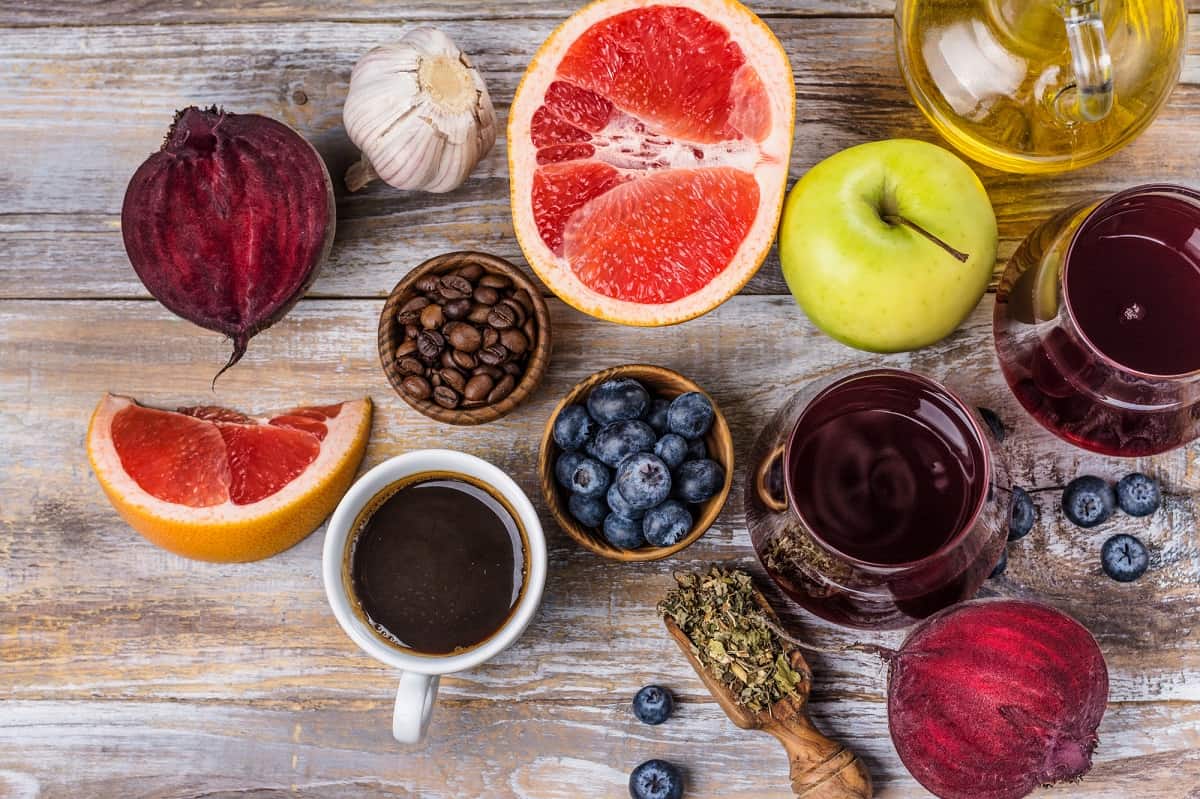 6. Limit booze to one glass per day.
While the MIND diet allows for a glass of wine each day, you'll want to avoid heavy amounts of alcohol – nor should you start drinking if you currently don't consume alcohol.
While some studies have linked light to moderate alcohol consumption to a lower risk of brain health problems, other research has noted negative effects on the brain starting at just 1 to 2 drinks per day.
Plus, some research has suggested that alcohol may reduce muscle building after a concurrent strength and cardio session. It can also make recovering from an injury more challenging.
If you enjoy a regular craft beer or a nice glass of wine, just limit it to one glass a day for the best results for brain health and athletic performance.
7. Drink green tea regularly.
A scientific study noted several benefits of green tea on the brain:
It may affect psychopathological symptoms (e.g. reduction of anxiety)
It may help cognition (e.g memory and attention)
It may improve brain function (e.g. "activation of working memory seen in functional MRI")
And another a meta-analysis found that green tea consumption helped protect cognitive health. Just one cup of tea per day was linked to a 6% reduction in risk of cognitive deficits!
Translation: Drink green tea! Try including up to a couple cups per day, which could be in the form of brewed tea in a tea bag, or the use of matcha green tea powder. (Keep in mind that green tea does contain caffeine if you're sensitive to that.)
The Bottom Line
These nutrition hacks have been shown by research to improve brain health or reduce the risk of cognitive decline. By pairing them along with your regular running routine, you'll have the best chance at maximizing your mind!
Share: Which of these nutrition hacks will you start to implement?
Feel free to pin this post to share with others. 🙂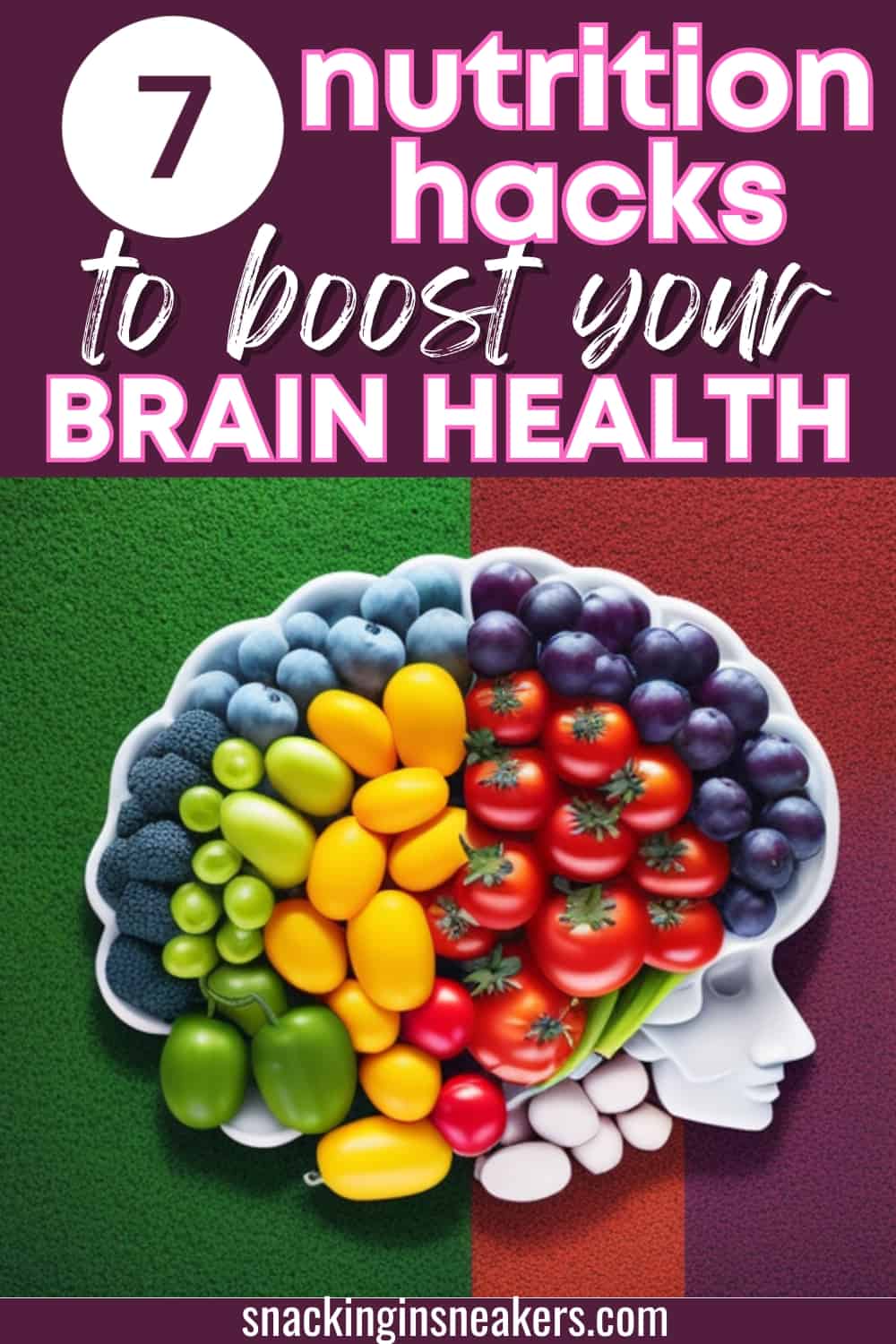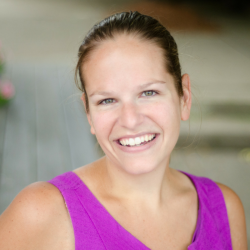 Latest posts by Chrissy Carroll
(see all)