Thinking about starting a running journey, but not sure where to begin? It's normal to feel a little overwhelmed at first! Luckily, these 13 running tips for beginners will help you stick to your goals and find success – whether that's simply running a mile straight or building up to doing your first half marathon.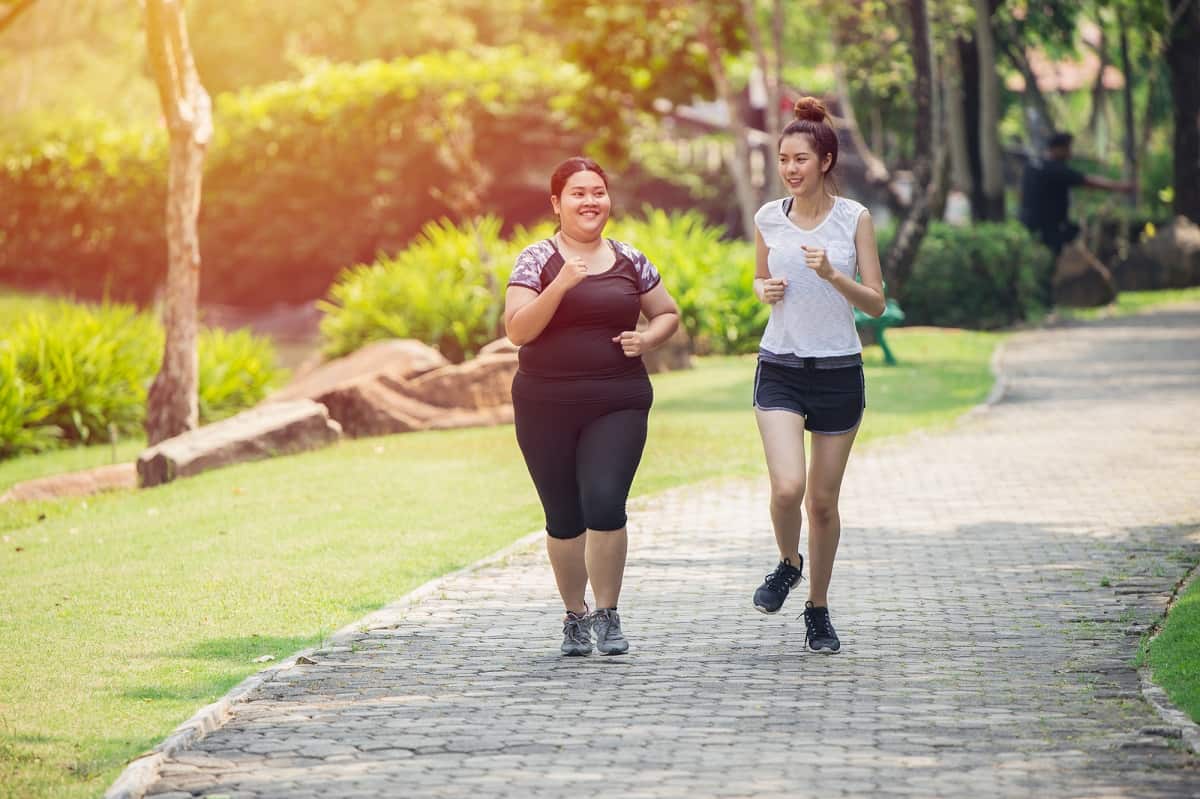 1. Start with a run/walk plan.
If you're just beginning a fitness journey, running for a couple miles might seem far out of reach – but a run/walk plan will help you get there!
With this type of plan, you'll alternate X minutes of running with a X minutes of walking, and then repeat that for a defined number of intervals. For example, you might start with 1 minute of running and 3 minutes of walking, and then repeat that six times.
Each week, you can build up the number of minutes running and reduce the minutes walking. You may find after a couple months you've built up enough of a running base to be able to run straight, or you may prefer keeping some walking breaks in there – whatever works for you!
You can find a full 12 week run/walk plan to get started in our beginner runner post.
2. Use a training plan.
Speaking of plans – use one! Whether it's one of my free running plans, another plan on the interwebs, or a customized plan from a coach, a training plan gives you a roadmap for how to progress. You know exactly how many days a week you'll be running and for how long each day, making it easier to decide exactly where that will fit in your schedule.
Well-designed training plans also increase the training load gradually, helping reduce the risk of burnout or common running injuries.
3. Run at a conversational pace.
As a coach, one of the biggest mistakes I see in new runners is the temptation to run fast (whether during a run interval of a run/walk plan, or during a steady state run). But it's important to run at an easy, conversational pace at first.
This helps your body adjust to the neuromuscular demands of running and allows you to build a solid aerobic engine. After several months of comfortable steady state running, you can feel free to add in some speedwork (like tempo runs, track sessions, etc.). For now, though, stick with a pace where you could talk in sentences to a person running next to you.
4. Sign up for a race.
Committing to an event is one of the best ways to keep your fitness mojo flowing. By working towards a specific goal, you may find yourself more likely to stick with those runs on days when you're lacking motivation.
Remember, most 5K events are meant for all fitness levels, including walkers. If you sign up for an event in 3 months and run training is progressing a bit slower than you anticipated, that's OK. You can still do the event and simply walk as much as you need.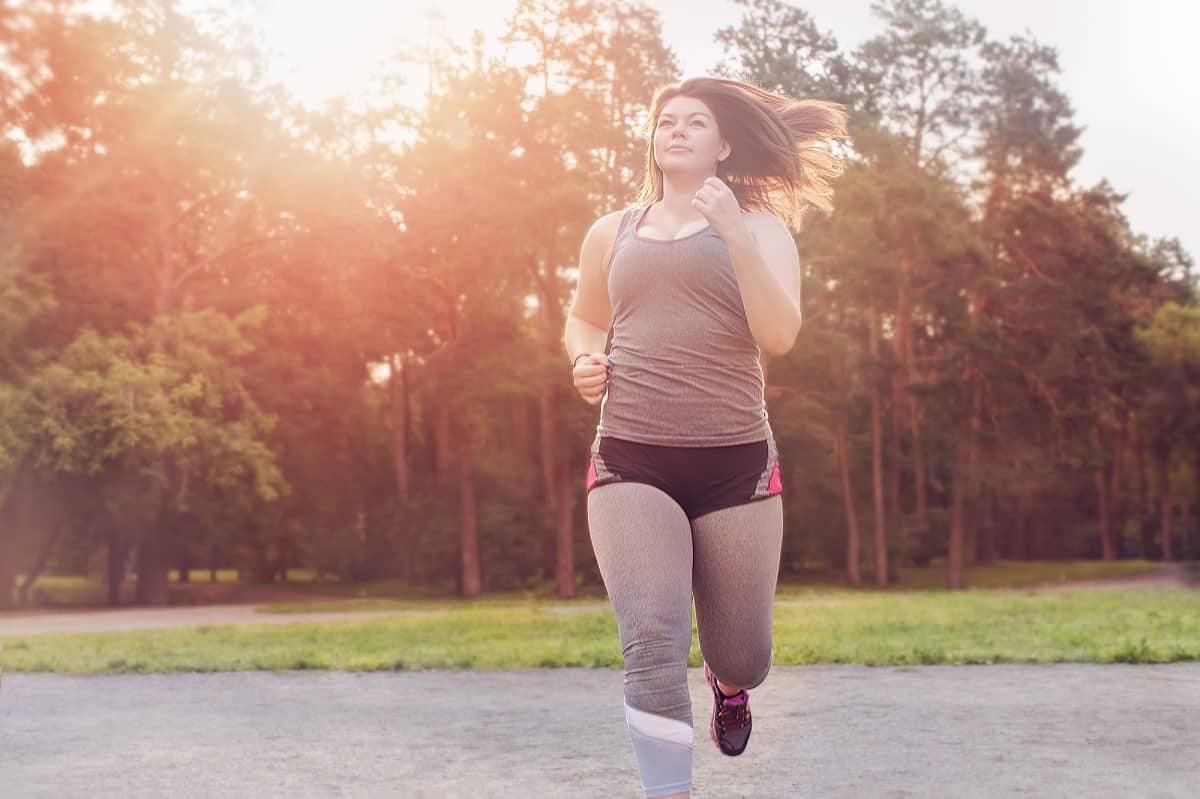 5. Strength train.
Wait, aren't these tips about starting to run?! Yes, but strength training is one of the most important factors in injury prevention for new (and experienced) runners.
It ensures that your muscles are strong enough to hold proper form while you are running, and gives your legs the strength to power through a good stride.
While full body workouts are essential for overall health, the most important areas that runners can target include the glutes, hips, hamstrings, quads, calves, and core. You can do bodyweight exercises, resistance band exercises, free weights, or gym sessions to target these areas, depending on your fitness level and what you're most comfortable with.
If you're just starting with strength training, here is a quick list of bodyweight exercises that are great for runners, with a quick description of how to do each:
Squats – Stand with your feet a little wider than hip-width apart. Lower your body by bending your knees and sinking your hips, as if you're sitting back into a chair. Squat as low as feels comfortable, then push through your heels, using your glutes to return to the starting position.
Lunges – Stand with your feet together. Step one foot forward, bending both knees to a 90-degree angle. Push off your front foot to return to the starting position. Alternate legs.
Planks – Start in a push-up position with your elbows directly under your shoulders. Keep your body in a straight line from head to heels, engaging your core. Hold the position for 15-30 seconds to start, working up the amount of time you can hold it as you progress.
Glute Bridges – Lie on your back with your knees bent and feet flat on the floor. Lift your hips toward the ceiling. Pause for a moment, squeezing your glutes at the top, then lower your hips back down.
Step-Ups – Find a stable bench or fitness step. Step one foot onto the platform, driving through your heel, lifting your other leg up so your knee is bent at a 90 degree angle. Pause for a second, then step back down. Alternate legs.
Single Leg Calf Raises – Stand with your feet hip-width apart (stand near a wall if needed for support). Hold one leg slightly in the air with your knee slightly bent. Rise up onto your toes on the foot planted on the floor, then slowly lower your heel back down. Repeat for ten times, then switch legs.
Fire Hydrants – Start on your hands and knees in a tabletop position. Keeping your knee bent at a 90-degree angle, lift your right thigh out to the side (like you were a dog peeing on a fire hydrant, haha). Lower your thigh back down and alternate legs.
5. Get enough sleep.
If there's one recovery strategy that's vastly underutilized by runners, it's getting enough sleep. But there are so many reasons why sleep is key for new (and experienced) runners:
Sleep helps with the muscle repair and recovery process after runs and strength training sessions.
According to research, sleep deprivation makes running feel harder (uh, literally no one wants that!) and causes reduced performance.
Sleep problems are correlated with GI upset among runners (though it's unclear if this is actually related to sleep issues or if there's an underlying factor like anxiety at play).
A lack of sleep can affect hunger hormones, triggering increased appetite.
Hopefully you're convinced of how important sleep is! Aim to get the right amount of sleep for your body, typically around 7-9 hours per night for most adults. You may find your runs feel smoother and your body feels more refreshed.
6. Test out different routes and times.
There is no one "right" time to exercise or route to run. Try testing out different options and see what feels good for you!
Try going for a run on a low-traffic road, a trail, a treadmill, and at a track. What do you like best?
Similarly, try doing your runs first thing in the morning, mid-day (a good lunchtime workout can be invigorating), and early evening. What felt good for your body?
When you discover what works best for your body, you're more likely to stick with it.
7. Keep in mind these tips for hills
If you're running on a hilly route, it can be a bit more challenging than a flat road. If you're brand new to running, you may need to walk to make it up the hill – and that's completely fine.
If you can run up the hill, think about maintaining your effort. You should have a very slight forward lean with your arms pumping by your sides. You may notice that your foot position shifts slightly on a steel uphill; you may only be landing on the balls of your feet with perhaps your heel grazing the ground. Keep your body tall, head up, and get it done!
Once you get over the hill and start going downhill, try picking up the cadence (i.e. take a greater number of quick steps) and let gravity help you. Note that if it's a particularly steep downhill, you can lead backwards to slow yourself down a bit and avoid face planting.
And while downhill running may feel easier, it causes "eccentric contractions" in some muscles – contractions while the muscles are lengthening rather than shortening. This is known for increasing the risk of muscle soreness after a workout! Some athletes find foam rolling (love the Rollga foam roller) or a percussion massager may be helpful to ward off some of that soreness.
8. Support your runs with nutritious food.
When you're just starting to run, your mileage is typically low enough that you don't have to worry about pre-, during-, and post-run nutrition. Instead, here's a key running tip for beginners: focus on simply fueling your body with a balanced everyday diet.
Try building meals that include all three macronutrients – carbohydrates, protein, and healthy fats.
In practical terms, try filling half your plate with veggies (and fruit if desired), a quarter of your plate with a source of protein (like chicken, fish, tofu, or beans), and a quarter of your plate with a starch (like potatoes, rice, pasta, or bread). Of course, not every meal will fit this break down, but it's a simple guideline that may be helpful to keep in your brain!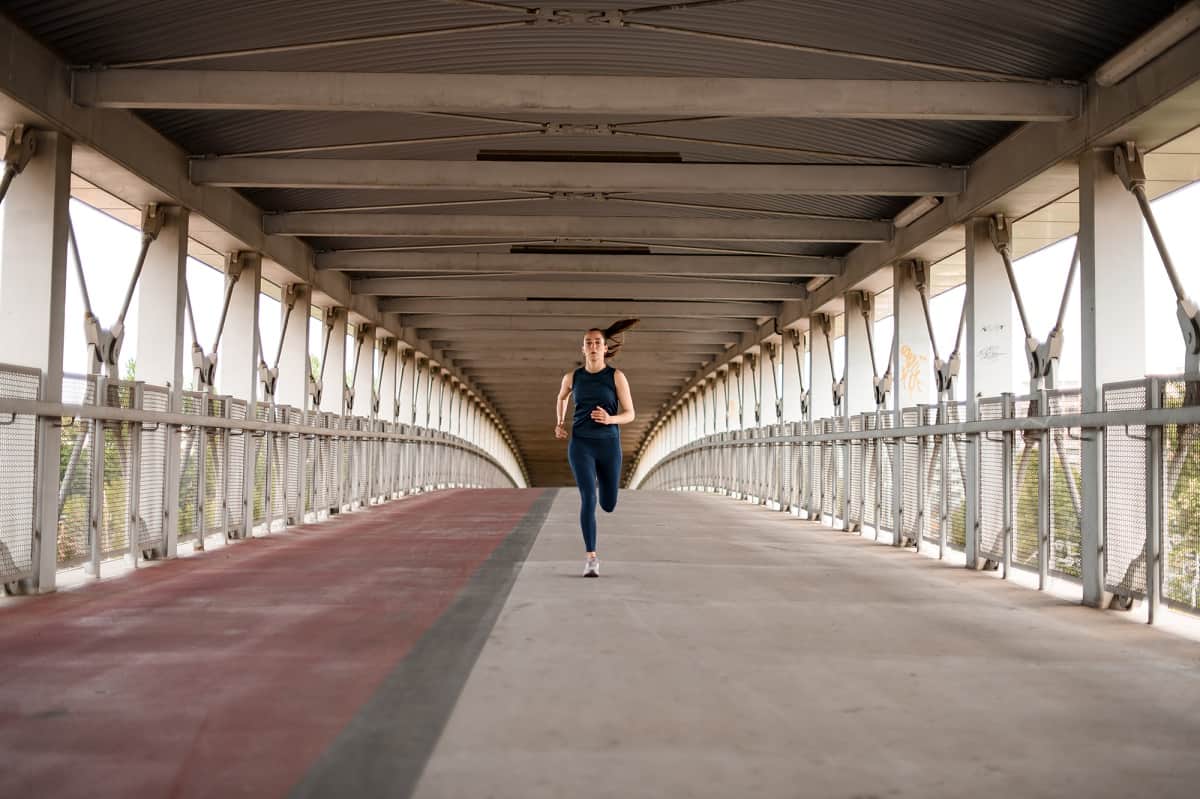 9. Leave a rest day in your schedule.
If you start running and love it, you may be tempted to get out there every day. While some runners can thrive on a good streak (when done properly at low intensity), for most folks it is difficult on the body and mind to run every single day.
In general, as a coach I recommend athletes have at least one full rest day in their schedule. You can still do light activity (going for a walk or a leisurely bike ride) but it can be quite helpful to keep that one day off from heavy activity.
(If you decide to ignore this advice and jump into daily running, be sure to keep some of your runs to a very easy intensity and short distance.)
10. Save stretching for after the run.
Years ago, it was common to see folks doing some quad stretches and toe touches before pounding the pavement. But since then, we've learned that static stretching is actually not a good idea before a run! There's evidence it may reduce performance or possibly even increase injury risk.
Instead, you can do dynamic movement to warm up. For example, walk for a few minutes, then do a few walking lunges, high knees, butt kicks, and Frankenstein walks.
Save the static stretching (i.e. holding a stretch for 30 seconds) for after your run, when it won't affect your training session and will feel oh-so-good.
11. Differentiate between soreness and injury
When you start any new exercise routine, it's completely normal to experience a little soreness. You might notice after you do your longest run yet that you've got a little quad soreness or hip soreness the next day; this is called DOMS (delayed onset muscle soreness) and is common. It's fine to continue to exercise if you're experiencing light soreness after some of your workouts.
However, an injury is different. If you experience any pain that is affecting your ability to run properly, see a doctor. This could be intense pain during a run, ongoing pain after a run, or a dull ache that hits one side of the body more than the other. These are all signs of an injury rather than soreness.
If you're ever in doubt between soreness or pain/injury, always err on the side of caution and see a doctor.
12. Grab essential gear.
Luckily, running doesn't come with as many costs as other activities. But you do still need one essential piece of gear: a good pair of sneakers.
Visit a running shoe store that specializes in assessing your foot's anatomy and can suggest a good pair of sneakers. Make sure to try them on in store and run around for a few minutes; this can help identify any spots that are rubbing or uncomfortable which signals you should get a different pair.
And ladies will need another good piece of gear: a supportive sports bra. This can help support you and reduce the risk of discomfort, tissue damage, and/or pain.
13. Have fun!
Lastly, enjoy the journey! Running is amazing for fitness, brain health, and so much more. You might fall in love with running right away, or might take you a little time before you know if you really enjoy it or not.
Remember, it's OK if you discover you don't enjoy it after trying it for a few months – there are plenty of other exercise options out there too. But I bet many of you will start to develop endurance, confidence, and a love of the sport!
Happy running! 🙂
Please pin this post to share with others!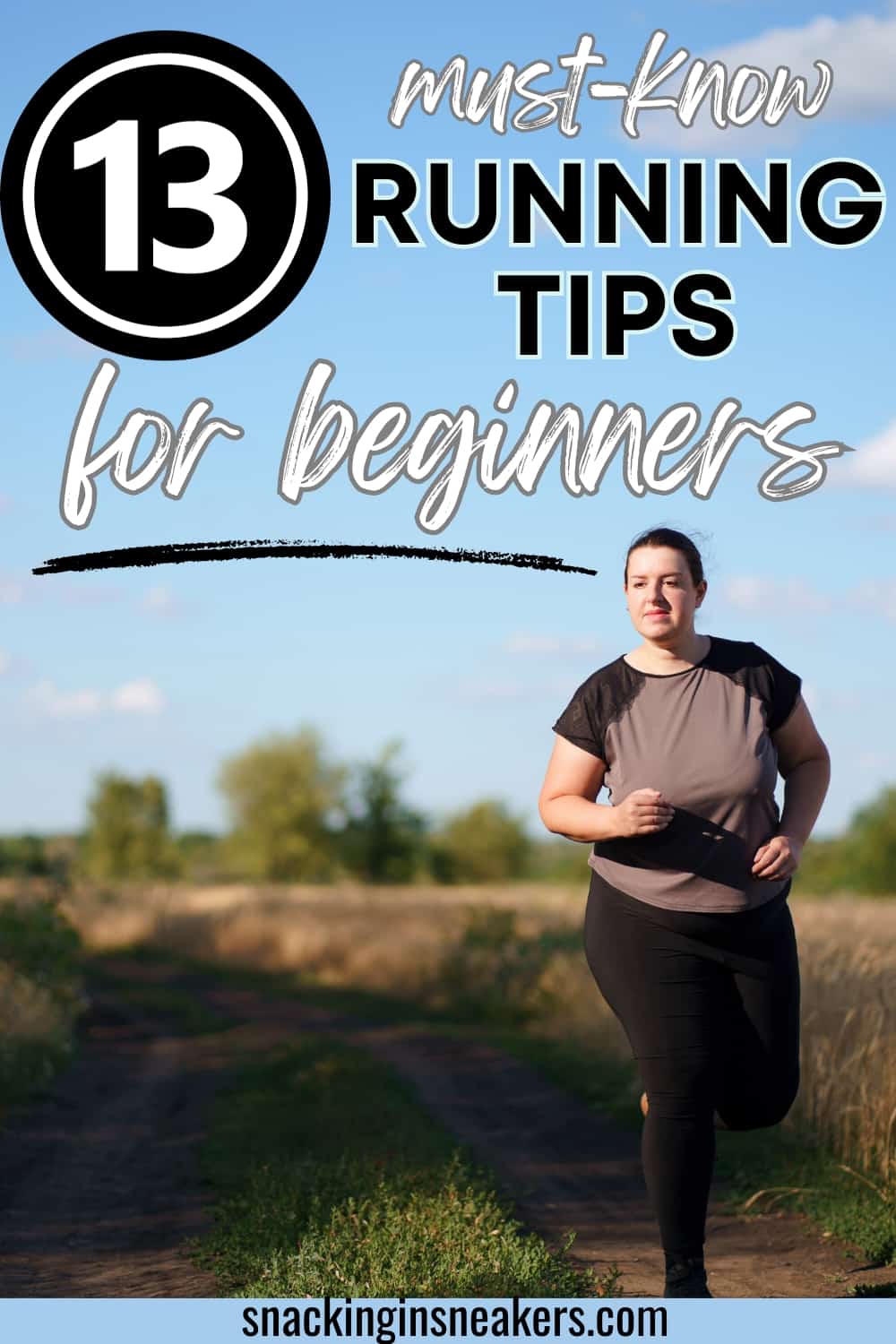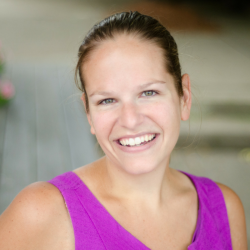 Latest posts by Chrissy Carroll
(see all)